The oral history of Final Fantasy VII, an interview with Vanillaware's Kamitani, Patrick Klepek talks with a JRPG speedrunner, XCOM 2 to get a Long War sequel, how Valiant Hearts drives you to the breaking point, an except from Richard Garriott's memoir, Mark Brown looks at how the gameplay in The Last Guardian portrays a relationship, New Year's resolution to stop screaming, Banner Saga developer talks about 2nd game's underwhelming launch, Microsoft cancels Scalebound, Tarmack talks about virtual reality devs designing anti-harassment features, Activision removes four games from digital stores, Tim Sweeney interviewed for thoughts on virtual reality, and more.
Last week I shared some of the best videos and best writing of 2016, many of the chosen were included in previous This Week In Gaming posts.
Gaming News (Announcements, release dates, previews, interviews, expansions, DLC, updates, company news, new tech, mods)
Inside, Overwatch and Firewatch lead GDC 2017 Choice Awards nominees!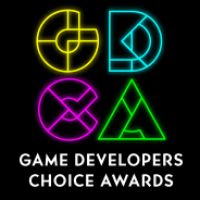 Quote

Organizers have revealed the nominees for the 17th Annual Game Developers Choice Awards, the premier accolades for peer recognition celebrating the industry's top games, studios and developers!
2017 INDEPENDENT GAMES FESTIVAL ANNOUNCES MAIN COMPETITION FINALISTS!
Quote

The ceremony, taking place on March 1, 2017 during the Game Developers Conference, will be hosted by Nina Freeman, the game designer of the acclaimed 2016 IGF Nuovo Award-winning title, Cibele. The breakthrough game centers around themes of love, sex and the internet,  and was largely inspired by Freeman's deeply personal real-life story. Nina's current role is a level designer working on the highly-anticipated Tacoma, the follow-up to Fullbright's critical hit, Gone Home.
An ode to the pixel art-driven nominees and winners of IGF Awards
Quote

Following the announcement of this year's Independent Games Festival finalists, pixel art aficionado Retronator Magazine has shared a watchlist that compiles images from the many games nominated this year that created stunning worlds and experiences through pixel art.
Quote

Everybody here at Global Game Jam is proud to announce that the keynote speakers for GGJ17 will be the creative team behind Extra Credits. This popular series of video essays was one of the first to take a closer look at the medium of video games and its significance in modern culture from a serious academic perspective, but in an accessible style that even non-academics found approachable and entertaining.
TwitchCon 2017 announced for late October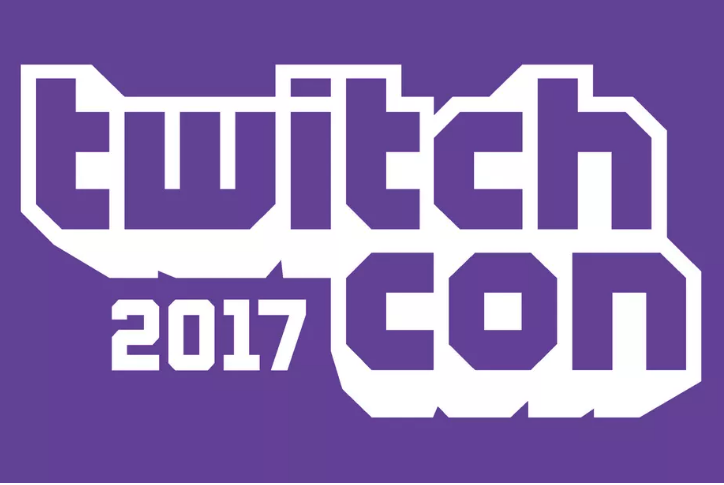 Quote
Steam beta update makes Xbox and generic X-Input controllers customizable
Quote

Xbox 360/One controllers are getting the same treatment PS4 controllers got late last year.
Nvidia rolls out game streaming on a GTX 1080 cloud for $2.50 an hour
Quote

Nvidia's overhauled GeForce Now service will deliver on-demand game streaming from a GTX 1060 or GTX 1080-powered cloud to PC and Mac computers starting in March, Nvidia announced during its CES keynote last night.
MASS EFFECT: ANDROMEDA COMING MARCH 21, 2017
Quote

Mass Effect: Andromeda is our most ambitious Mass Effect game to date. We're telling completely new stories, creating new characters, new planets, new species, and introducing new gameplay systems. And for the first time, we're bringing Mass Effect to the FrostbiteTM game engine, an incredible engine that's delivering a tremendous graphical jump from the trilogy to Mass Effect: Andromeda. To deliver on this, we're taking all the time we can to make sure you're getting the best possible experience.
Mass Effect Andromeda Won't Have a Season Pass; EA Access Members Will Get to Play it Early
Quote

More information on DLC will be revealed at a later time.
Mass Effect: Andromeda 'allows you to go between singleplayer and multiplayer within the game'
Quote

Producer Mike Gamble discusses the new 'Strike Team' system.
Up Close With The Nier Automata Demo's Constantly Surprising Combat
Quote

Nier Automata put out one hell of a demo. Even though it is only around half an hour, it has better design that most full length titles from last year. The combat is a highlight and a few simple design techniques keep it fresh throughout. We take a closer look in this video.
Quote

Microsoft confirmed this afternoon that Scalebound is no more. Their statement to press:
AT LAST, ANOTHER EXCUSE TO STARE AT THE BEAUTIFUL METROPOLIS OF TOKYO 42
Quote

Apparently it's not enough to simply sit and stare at the neat blocks of color that make up the future metropolis of Tokyo 42 (as I spent most of my time doing when I last wrote about it). We need to pay attention to what you can do in these elevated city islands too.
She Remembered Caterpillars is a cute semi-autobiographical puzzler about death
Quote

Upcoming puzzler She Remembered Caterpillars may look cute on the surface with its colourful quirky caterpillar bridges and whimsical ilomilo-esque avatars, but dig a little deeper and you'll find that it's a melancholy rumination on death.
Bloodstained: Ritual of the Night video shows off creepy village level
Quote

For a Kickstarter project which wanted $500,000 but ended up attracting well over 5 million, it's fair to say that people are excited about Bloodstained: Ritual of the Night. Which means, when Koji Igarashi (he of Castlevania fame) releases a very short video showing off a fraction of a level, people are going to want to see it.
Beyond Good and Evil 2 exclusive to Nintendo Switch for a year, teaser to drop next week
Quote

The latest round of leaks from Let's Play Video Games editor Laura Kate Dale pertains to Beyond Good and Evil 2, one of the more anticipated games linked to the Nintendo Switch.
Watch a Heat Signature mission go completely wrong in a new trailer
Quote

Heat Signature is almost done—and creator Tom Francis is going to spend the few months working on it at Valve.
Quote

AngryJoe Previews a New Upcoming MOBA in this Promotional video!

We participated in the 1st Competitive Tournament but also the most recent Alpha Test and have been really loving this one! Keep your eye on it and certainly give it a try! More on this in 2017!
Injustice 2 gets May release date
Quote

The battle resumes this spring
An Uncensored Sex Game's Difficult Journey To Steam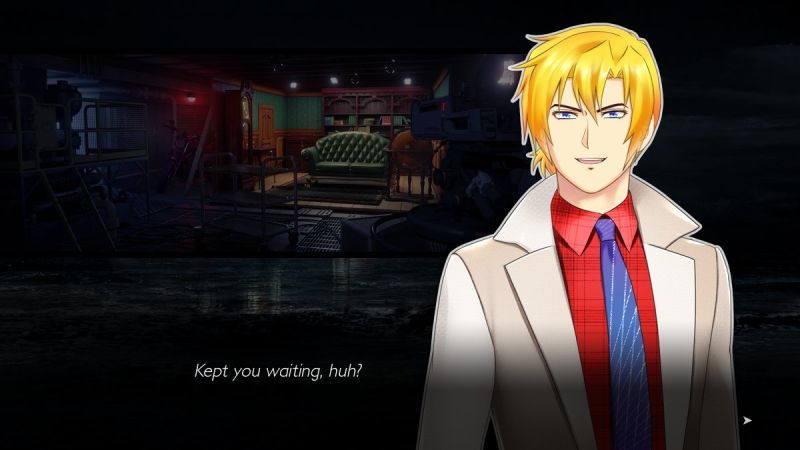 Quote

Ladykiller In A Bind—which Heather found to be a bold exploration of sexual experiences and perspectives—is finally coming to Steam on January 9. It'll be fully uncensored, despite the way Valve usually handles these things. For creator Christine Love, reaching this point wasn't easy.
Shock Tactics is an XCOM clone with an exploration twist
Quote

Shock Tactics is a very XCOM-like turn-based tactical combat game that puts players at the head of a team of mercenaries exploring a newly-discovered alien world on behalf of the Free Space Pioneers. Naturally, exploration is only part of the job, and you're not carrying all those guns because they look snazzy: You'll have to square off against pirates, hostile aliens, and the troopers of the Imperial Consortium as you set up outposts, establish dig sites, and seek out powerful alien tech to upgrade your base, weapons, and armor.
For Honor gameplay trailer showcases large men getting medieval
Quote

Ubisoft has turned loose a new For Honor gameplay trailer that showcases the fighting styles of the three warriors unveiled in December: The massive Shugoki, the nearly-as-massive Warlord, and the not-at-all-massive Peacekeeper. Game director Roman Campos-Oriola also talks a bit about the no-respawn Elimination Mode that we got our hands on a few weeks ago.
A grim For Honor trailer reveals closed beta dates
Quote

Ubisoft has announced that the For Honor closed beta will begin on January 26 and run until January 29. The start of the closed beta will also mark the kickoff of the War of the Factions, the eternal, multiplatform clash between the Vikings, the Samurai, and the Knights which you probably don't remember from high school history.
Ghost Recon: Wildlands Trailer Features a Cat, for Some Reason
Quote

Ghost Recon: Wildlands has received a new live-action trailer, showing off some sniping action, plus a cat.
Ghost Recon WIldlands - Operação Skydive
Quote

Skydiving into an enemy fortification may be the most impressive way to extract a target, but is it the quietest? Is it even the best way? As this new Ghost Recon Wildlands video demonstrates, it's probably the most violent. In what appears to be a co-operative mission, two separate players take out some guards before a third leaps from a helicopter and smashes through the ceiling of a warehouse.
Sea of Thieves Inn-side Story #10: Co-Op Gameplay
Quote

Find out more about the satisfaction of sailing and seeking treasure together in Sea of Thieves from Senior Designers Shelley and Andrew Preston!
Final Fantasy VII Remake and Kingdom Hearts III still have a way to go, says Tetsuya Nomura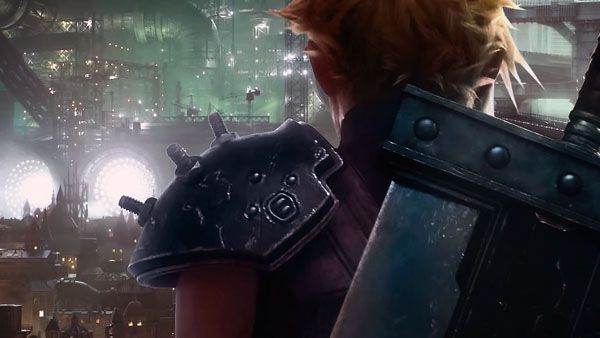 Quote

Nomura hopes to showcase some progress at this year's events.
Brut@l, a modern rogue-like with 3D ASCII art, is coming to Steam
Quote

Brut@l is a modern rogue-like, which is by no means a rarity. It definitely has a unique hook though, at least as far as the art style goes. It harkens back to the ASCII-style of the original Rogue, only this time it's 3D. If that doesn't make sense, then check out the video below. Basically, it's ASCII art rendered in 3D.
Star Citizen Promises New Updates; Shows Gorgeous Screenshots and Videos as it Breaks $141,000,000
Quote

With Star Citizen's alpha 2.6 recently released to backers, Chris Roberts' Cloud Imperium Games also sneaked in a "Director Mode" for the camera, allowing the community to go wild with screenshots and video of the game.
Star Citizen cheaters face permaban with no refund (but CIG needs video evidence)
Quote

The rollout of the Star Marine FPS module has opened the door to a new wave of unscrupulous behavior.
DIE ALONG A RIVER WHEN THE FLAME IN THE FLOOD ARRIVES ON PS4 THIS MONTH
Quote

If you haven't played The Flame in the Flood yet then consider this a second chance. Today it was announced that it'll be coming to PlayStation 4 on January 17th. And not only that, it'll have some extra goodies to boot in order to justify calling it the "Complete Edition."
GET READY FOR THE TWISTY GEOMETRY OF EUCLIDEAN LANDS TO ARRIVE THIS YEAR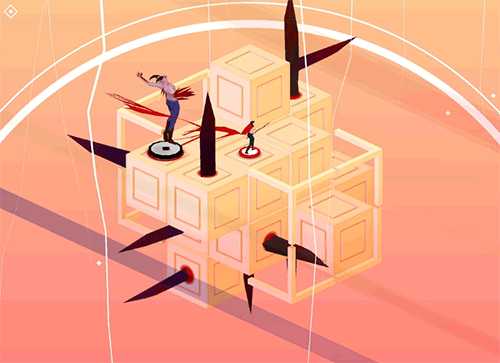 Quote

One videogame that should be on your list of ones to watch in 2017 is, without a doubt, Euclidean Lands. It's the work of Miro Straka, a Slovenian architecture student at the University of Applied Arts in Vienna, who decided to make a puzzle game in his spare time. After a few years he's coming to a close and is looking to get it out on mobile soon.
River City Melee: Battle Royal Special multi-language physical version coming to Asia in March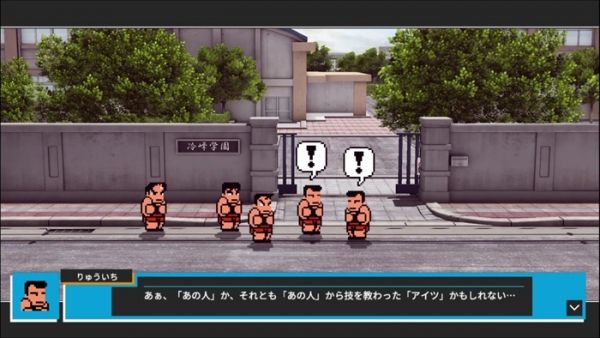 Quote

Includes English, Japanese, Korean, and Chinese subtitles.
Conan Exiles dev diary showcases its 'freeform' building and crafting system
Quote

Conan Exiles is a sprawling open-world survival sandbox, but it's by no means an EMPTY sandbox. Here you must build fortresses and entire cities among the ruins of ancient civilizations. In this video you get to learn more about how you build and craft in the world of Conan, and how you destroy the homes and posessions of your enemies!
Everything (we think) we know about the next Assassin's Creed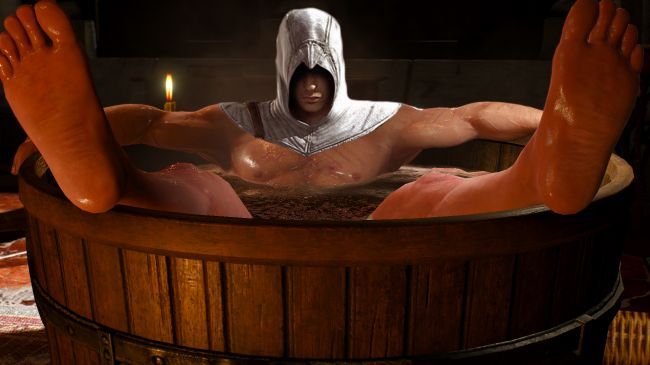 Quote

All the rumors and leaks on Ubisoft's next open world historical stab sim.
NIGHT LIGHTS HIDES A WHOLE OTHER WORLD BEHIND ITS SHADOWS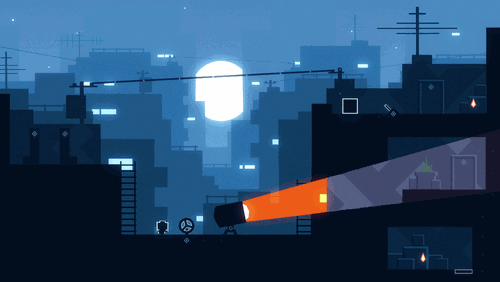 Quote

"Things are different at night." A game based on this small sentence could go in any direction, really, but the most obvious path is probably towards horror. Not for Moscow-based game maker Artem Cheranev. He went with making a 2D puzzle game that uses light and shadow so you can move between different dimensions.
WEIRD FICTION CONTINUES TO INVADE VIDEOGAMES WITH A HOUSE OF MANY DOORS
Quote

It's hard to express how small a fraction the Gangleman is to the total number of possibilities in A House of Many Doors, due out for Steam on February 3rd. You could play several hours of the 2D exploration RPG and not hear mention of him once. Or you could advance through one screen and know his immediate horror. If you want to crunch the numbers then, here, there are over 300,000 words in the game that delineate its branching paths and conversations. The Gangleman is about 50 of them.
Failbetter sheds some light on the aesthetic of Sunless Skies
Quote

Sunless Skies will be at the PC Gamer Weekender next month, a couple of weeks after its long-teased Kickstarter is set to go live (on February 1st). We'll know a lot more about Failbetter's promising Sunless Sea...quel come February, then, but before that, we'll have to make do with the occasional dribble of new info from the official blog.
Husk is a Silent Hill-esque horror game framed by domestic violence
Quote

Despite the fact its protagonist is seen loading a gun in the trailer below, incoming horror game Husk bills itself as a first-person perspective game rather than a first-person shooter. This probably means Husk will combine its glaring survival horror inspiration—namely Silent Hill, Alan Wake and Twin Peaks—with a degree of exploration. It's out on February 3 and the little on show has definitely piqued my interest.
YEP, JENNY LECLUE WILL STILL BE YOUR TEEN GIRL DETECTIVE FOR 2017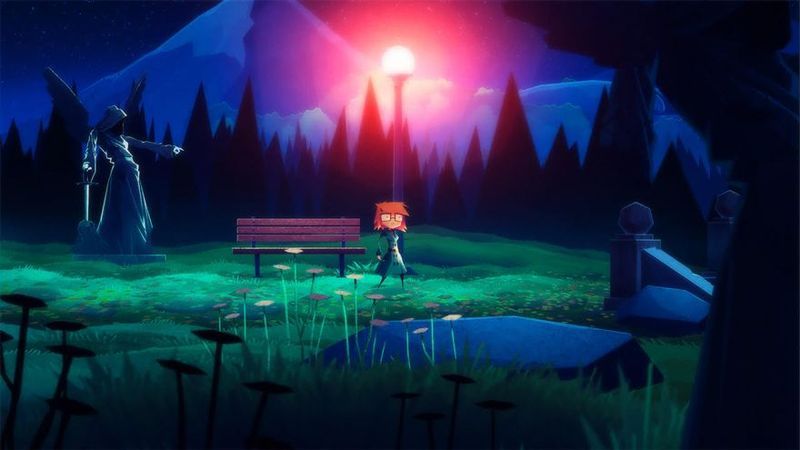 Quote

Oh, look at that, it's 2017. You want some new games to look out for this year? Well, my dear, let's start by focusing our lens on the upcoming teen girl detective game Jenny LeClue.
Final Fantasy 14 update trailer demos new quests, dungeons and gear items
Quote

The Far Edge of Fate is due January 17.
Dreamfall Chapters "Final Cut" update is coming in March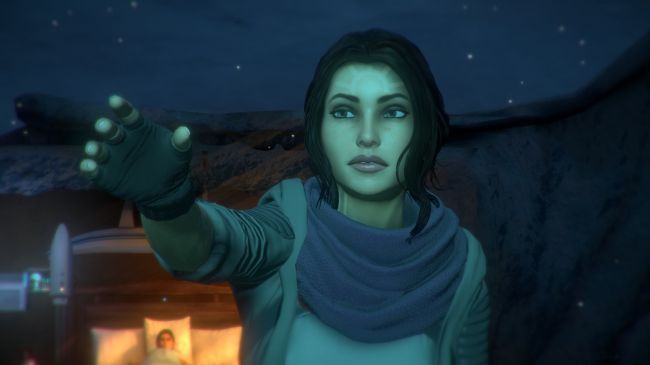 Quote

The PC update will arrive alongside the console release.
Deus Ex: Mankind Divided pre-order content now free for all
Quote

Square Enix offered a bunch of digital goodies as bonuses for pre-ordering Deux Ex: Mankind Divided: an additional in-game mission, a few character and weapon skins, and a bunch of free consumables to sully the balance of the game.
First contact has finally been made in Elite: Dangerous
Quote

For over 18 months, players have been following the breadcrumb trail of clues left by Frontier Developments towards the existence of aliens in Elite: Dangerous. And now, they've finally found them.
Meet the pilot who made first contact with aliens in Elite: Dangerous
Quote

How another routine trip turned into an encounter that ended a year's worth of searching.
The Road Ahead For Battlefield 1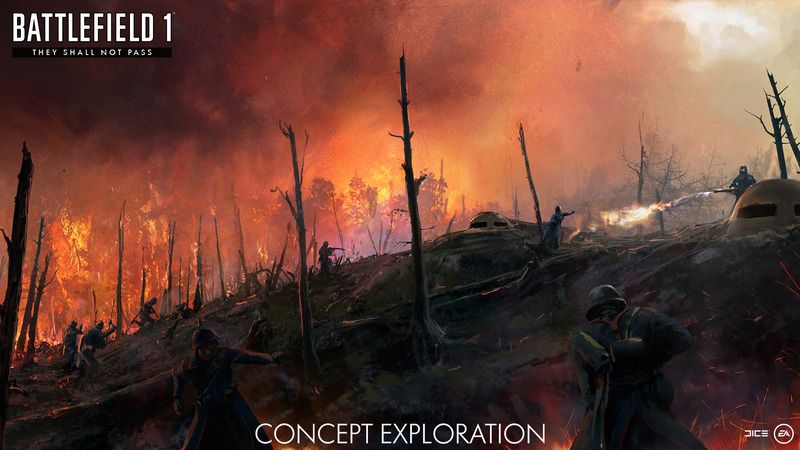 Quote

A new year is upon us, and though we enjoy looking back at an exciting launch we're even more thrilled thinking about the road ahead for Battlefield™ 1.
Gears of War 4 Patch Notes Cover Quitting Penalties, New Maps, and More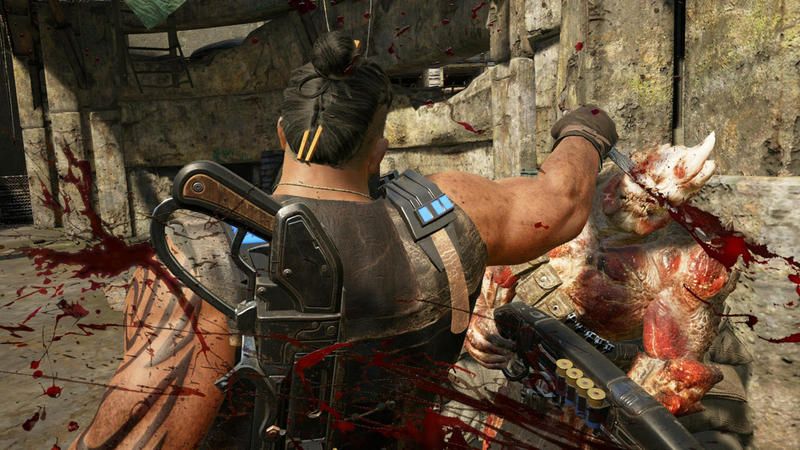 Quote

A new patch for Gears of War 4 is coming out tomorrow, January 10, Microsoft has announced. As detailed in this forum post from developer The Coalition, the patch is slated to arrive tomorrow at 10 AM PT / 1 PM ET. There may be some "disruption" starting at 9 AM PT as the patch rolls out.
New Overwatch PTR patch nerfs Ana and D.Va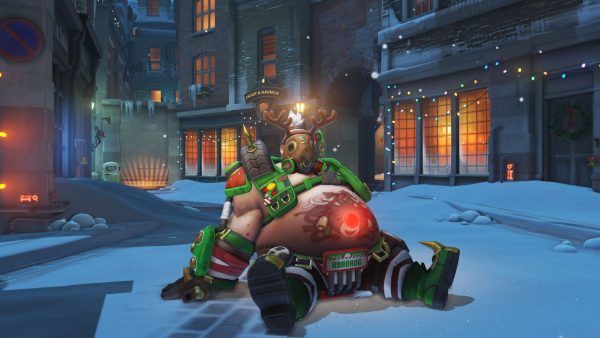 Quote

A new patch just hit the Overwatch Public Test Realm, containing nerfs to Ana and D.Va, the long-awaited fix to Roadhog's hook, and a small buff to Sombra. These changes won't necessarily make it into the public release of Overwatch in this form, but it's safe to say that Blizzard is trying them out.
Terry Crews wants you to want him to play Doomfist in Overwatch
Quote

The whole thing got started in November, when Crews said on Reddit (via Imgur) that he'd love to voice the as-yet-unannounced Overwatch character Doomfist. The idle comment got traction the following month, when he actually paid a visit to Blizzard HQ and posted a photo of himself in front of an Overwatch sign. "LOVED visit with the geniuses at BLIZZARD ENTERTAINMENT today, and meeting the creators of one of my favorite games!" he wrote. "OVERWATCH! LETS GO!"
Overwatch Valentine lines discovered
Quote
How Soldier 76, Sombra and Symmetra are changing the Overwatch meta
Quote

Is the end of the age of the tank on the horizon?
Wildstar's huge February patch will revamp the endgame
Quote

Power of the Primal Matrix update adds new skilltree and resource.
EverQuest Landmark is closing down next month
Quote

EverQuest Next could have been the MMO to make me love MMOs. I didn't have a World of Warcraft phase or a City of Heroes phase, or even much of an Ultima Online phase, so these big multiplayer worlds have always been a bit of a mystery to me. The idea of existing alongside hundreds of other people is exciting, but I'm more interested in world simulation and AI than I am in fetch quests and emote spamming. Next looked like it'd bring adaptive AI and emergent storytelling into the massively multiplayer arena, and I was very excited about it. And then it was cancelled.
HTC unveils deluxe Vive strap with in-built audio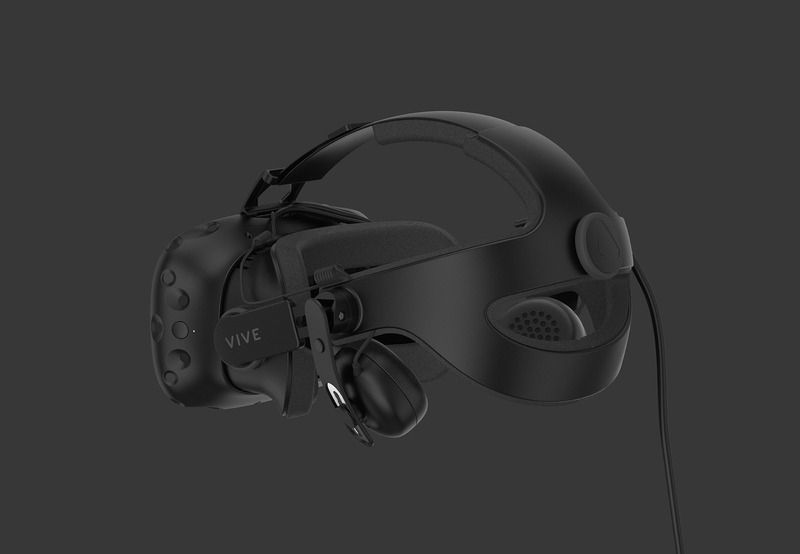 Quote

HTC at CES in Las Vegas today showed off a new replacement strap for its HTC Vive virtual reality head-mounted display which adds headphones to the headset and improves the feel.
Vive Tracker brings hand-tracking VR gloves, plastic guns and more into the virtual world
Quote

HTC today showed off a new piece of hardware at CES that will allow VR users to bring a variety of real-world accessories — like plastic guns, tennis rackets or even a firehose — into virtual worlds running on an HTC Vive VR headset.
HTC Vive headsets getting wireless options in 2017
Quote

Despite some VR naysayers, HTC still sees a bright future in virtual reality. The company used this year's CES in Las Vegas to highlight its efforts for the emerging medium and announce a number of new initiatives and pieces of hardware.
Firewatch has sold more than one million copies
Quote

Half of that total came via Steam.
PlayStation 4 sales surpass 53M, Uncharted 4 moves 8.7M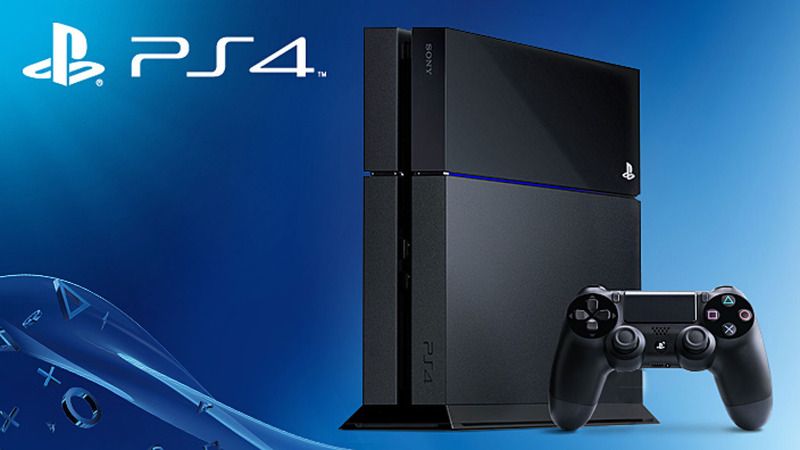 Quote

Sony sold more than 6.2 million PlayStation 4 consoles during the holiday season, the company said in a release today. That figure brings cumulative global PS4 sales to more than 53.4 million units sold through to consumers, Sony said.
Sony announces 'glacier white' PS4 Slim
Quote

No word when it's coming to the U.S. though
Hearthstone Devs Want To Be More Open, But Are Worried About Harassment
Quote

In the wake of questions about Blizzard's "Designer Insights" video series, Hearthstone game director Ben Brode articulated a sentiment that's far too common in the world of game development. He and other members of the dev team, he said, would like to make more videos and speak more candidly, but the specter of harassment looms.
SEGA Of Europe Has Registered "ShenmueRemastered.com" & "SheMnUeGame.com" Domains Too

Quote

What is interesting is that these were apparently the only domains SEGA registered in 2016.
How much money did Steam's best-sellers earn in 2016?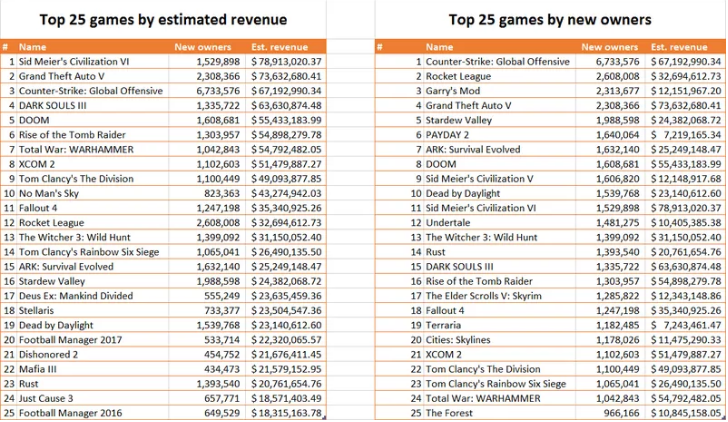 Quote

Steam Spy released its annual independent PC games sales analysis, showing estimated revenues for the top-selling games on Steam in 2016. The highest earners include Sid Meier's Civilization 6, Dark Souls 3 and Doom.
Steam Reaches 14 Million Concurrent Users For First Time In Its History
Quote

Earlier today, Valve's digital distribution platform reached a new peak of just over 14.2 million simultaneous users. It's the latest milestone in the platform's 13 year history and comes shortly after its most recent winter sale concluded earlier this week.
Activision "won't be making a comment" on the Steam removal of Teenage Mutant Ninja Turtles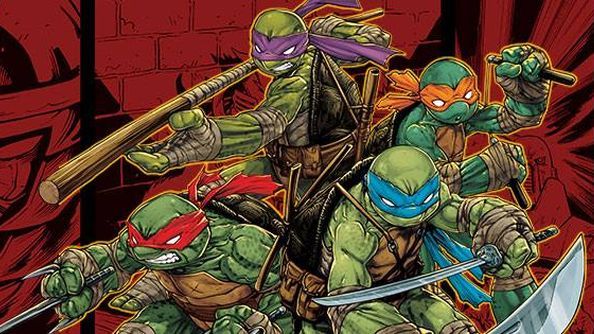 Quote

Turtles wasn't kicked down a Manhattan sewer grate on its own - its 2013 predecessor Teenage Mutant Ninja Turtles: Out of the Shadows, The Amazing Spider-Man and The Amazing Spider-Man 2 also disappeared.
The games are also removed from Xbox Live and PSN.
Hacker Leaks 1.5 Million Profiles From Game Site After They Refuse To Pay $100,000
Quote

The ESEA is an esports community that runs a popular online Counter-Strike league. In late December, its security got breached in a big way. Now the details of that breach are coming to light, with 1.5 million users affected after the ESEA refused to pay a hacker $100,000.
Square Enix Europe's Twitter Account Was Hacked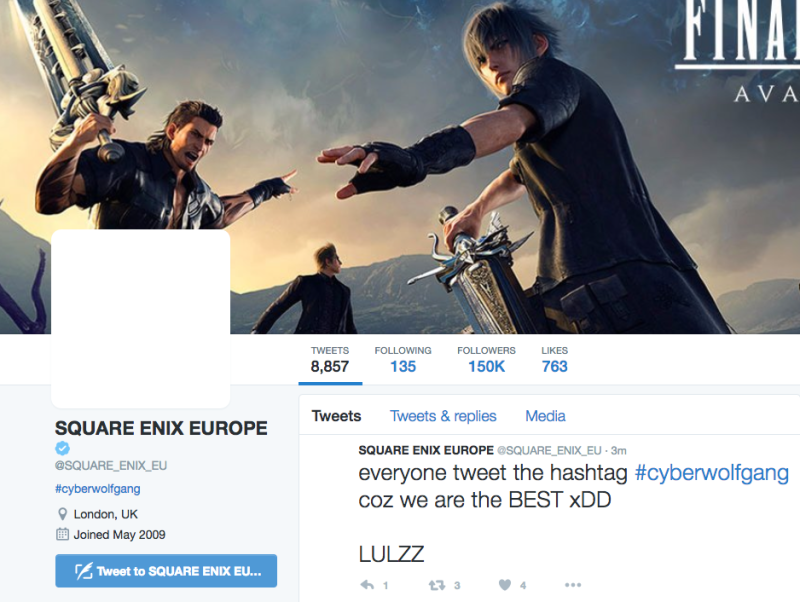 Quote

Today, it appears Square Enix Europe found itself the victim of a Twitter hack.
Final Fantasy XV ships 6M in just over a month
Quote

Square Enix has confirmed that shipments and digital sales for Final Fantasy XV have surpassed 6 million.
Oculus exec pleads not guilty to underage attempted sex abuse charge
Quote

Oculus' head of computer vision pleaded not guilty this week to charges of attempted commercial sexual abuse of a minor.
Thermaltake displays wall-mountable mini-ITX case and pure black coolant
Quote

A clean build with meticulous cable management can resemble a work of art and if you're up to the task, there are cases out there that will put your talent on full display. Not just cases with side windows, mind you, but ones like Thermaltake's new Core P1 TG that can be mounted to the wall.
XCOM's massive Long War mod is getting a sequel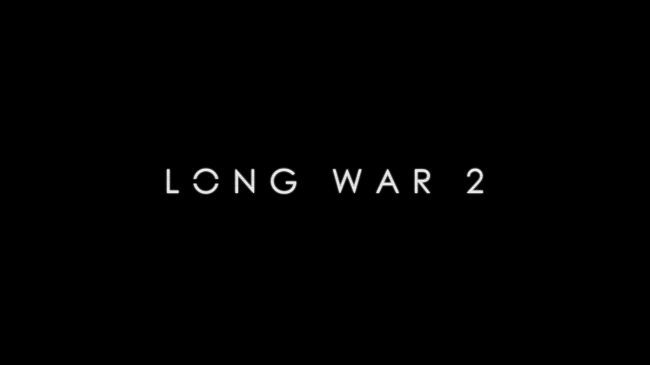 Quote

Remember Long War? The celebrated XCOM mod that revamps, in a pretty substantial way, Firaxis' 2012 strategy reboot? Well that mod is getting a sequel, this time for XCOM 2. A sequel named *world's tiniest drumroll* Long War 2.
Skyrim Script Extender for Skyrim Special Edition aiming for a March beta release
Quote

The mod many other mods rely on may soon work with the SSE. Hooray!
People Have Started Hacking Nintendo's NES Classic And Adding More Games To It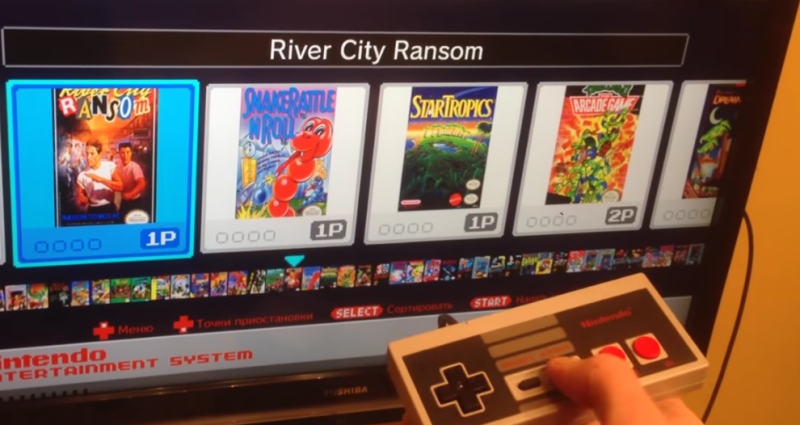 Quote

It was only a matter of time before people found a way to hack Nintendo's NES Classic, and that time has come. Earlier this week, modders trading tips on a Russian forum discovered a way to add ROMs to add extra games to the system that was previously limited to only thirty.
Nintendo hid secret message for hackers within NES Mini
Quote

The message was written by an unnamed programmer under the alias of "The Hanafuda Captain" - a reference to the Japanese hanafuda playing cards which Nintendo once sold before breaking into the video game business.
Wii U emulator cracks native 4K streaming, and it's stunning
Quote

Mario, Zelda and Xenoblade have never looked better
These Korean students made their own Overwatch VR rig
Quote

You can move, shoot, and even punch stuff.
Esports News
The Weekend In Esports: The Smite World Championship Returns To Atlanta
Quote

2017's only just started and there's already a ton happening in esports this weekend. If you're snowed in or just looking to completely ignore the world around you, we've got you covered. Here's when and where you can watch the biggest events happening in pro gaming this weekend.
Digital Chaos Wins Its First Big Dota 2 Tournament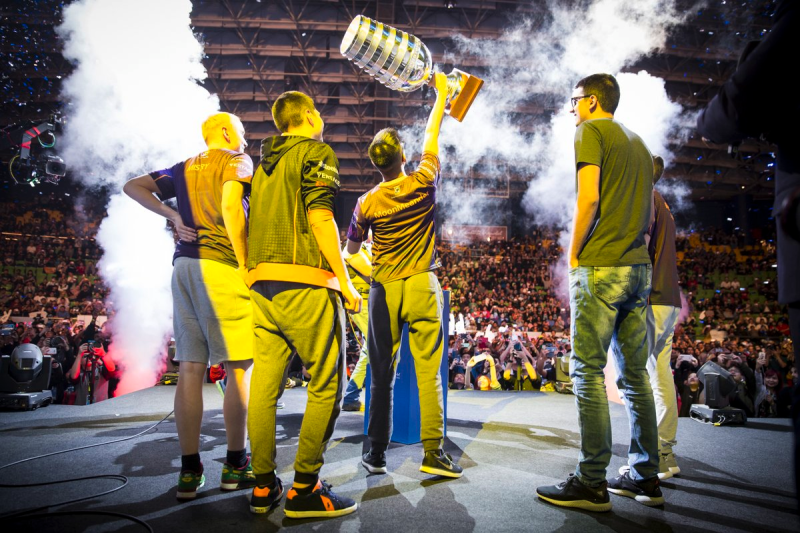 Quote

Just a week into 2017, Digital Chaos showed that their best days are still ahead after taking first place at the ESL One Genting event and making it their first big tournament win since becoming a Dota 2 team back in 2015.
Get ready for the Smite and Paladins championship finals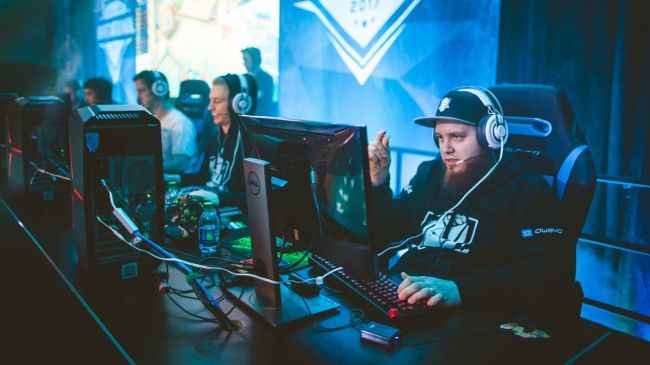 Quote

It's an all-European throwdown across both of Hi-Rez's esports.
Counter-Strike League Shuts Down After Players Organize Against Owners
Quote

Earlier this year, a new esports league, The Professional eSports Association (PEA), burst onto the scene. It was unique in that it was owned by bigtime esports teams, rather than a third party. Immediately there were worries of impropriety. Now, in the wake of a recent controversy, the PEA has suspended its Counter-Strike league.
Crowdfunding News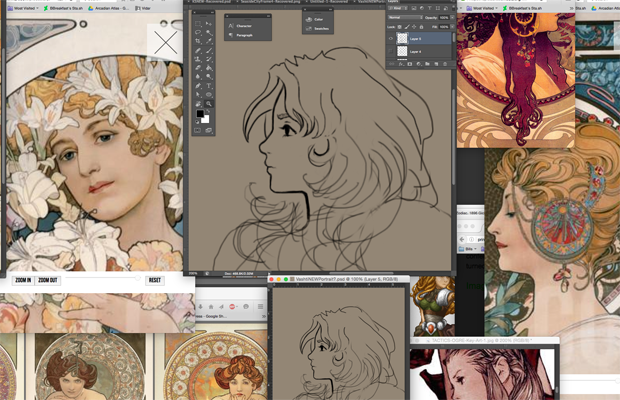 Quote

We were exhausted after our Kickstarter completed successfully in May 2016. It looked for a very long time like we weren't going to fund. The forecasting tools available online were grim, and the reality began to set in: We had put a lot of work into something that might not pay off.
Content I found interesting this week (interviews, reviews, think pieces, history, music, culture, design, art, criticism, etc)
Final Fantasy 7 An oral history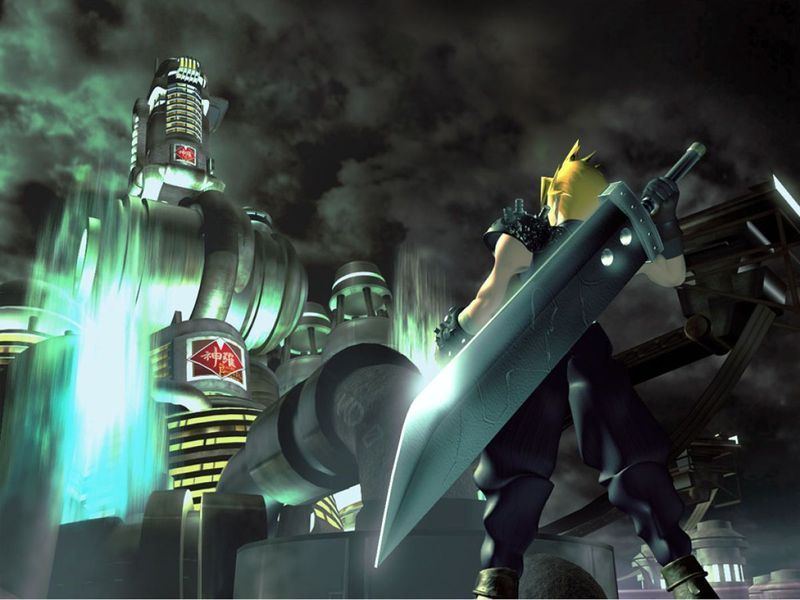 Quote

An inside look at the creation and fallout of Square's industry-defining role-playing game, as told by those who were there.

OK, so maybe I did kill Aerith. But if I hadn't stopped you, in the second half of the game, you were planning to kill everyone off but the final three characters the player chooses!
Looking Back at Square's Final Fantasy VI Tech Demo with Kazuyuki Hashimoto
The Art of Final Fantasy VII: An Interview with Yoshitaka Amano
How Nobuo Uematsu Composed FF7's "One-Winged Angel"
New year's resolution: Let's stop screaming
Quote

2016 in video games was absolutely ridiculous. On the one hand, some of the most amazing works I've ever had the pleasure to play released in 2016. On the other hand, what on Earth are we doing screaming at everything so often? It can't be healthy.

I've lost track of just how many games people have been screaming at, how many people in games have been screamed at. Over so little of consequence too.
Epic's Tim Sweeney on Virtual Reality and the Future of Civilization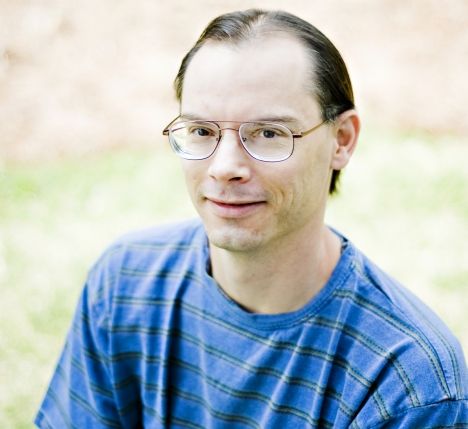 Quote

The creator of Unreal Engine describes his vision of the world-changing metaverse that's just 12 years away
Vanillaware's Kamitani on Keeping the 2D Flame Alive in the Age of 3D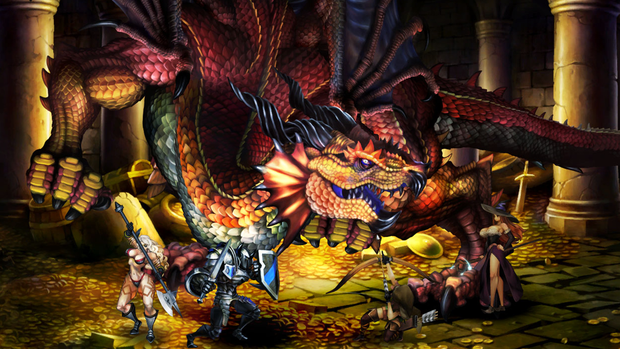 Quote

The creator of 'Dragon's Crown' and the upcoming '13 Sentinels' speaks on artistic influences, his body of work, and his team's love of 'StarCraft'
'The Last Guardian' Creator Ueda on His First Game Job and the Late Kenji Eno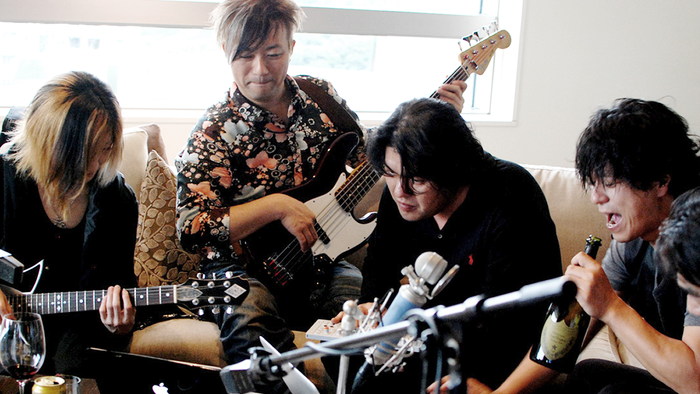 Quote

In 1995, Fumito Ueda joined Warp – a studio led by one of the most creative and eccentric minds in gaming
'Gravity Rush 2' Is Guided By a Singular, Bright Vision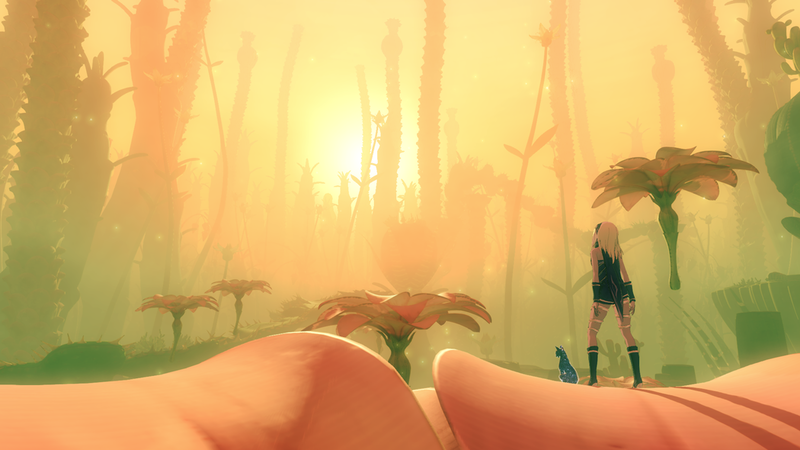 Quote

The telltale touch of Keiichirō Toyama is all over this second game, setting it apart from less-singular "action-adventures".
Read Excerpt From RPG Legend Richard Garriott's Memoir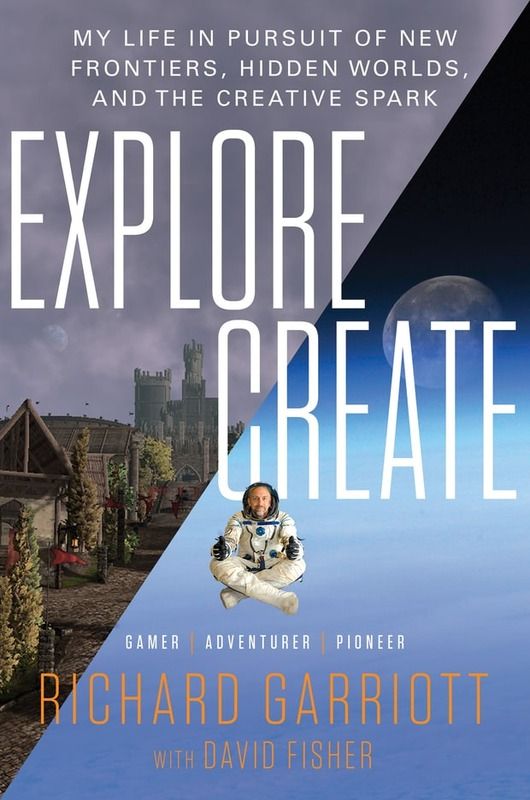 Quote

Garriott's memoir Explore/Create: My Life in Pursuit of New Frontiers, Hidden Worlds, and the Creative Spark goes on sale on January 10 and covers his career creating games, his interest in space travel, visits to the Titanic and Antarctica as well as offering readers insights that might apply to their more earthbound lives.
"We set out to make this trilogy. We can't leave the story unfinished"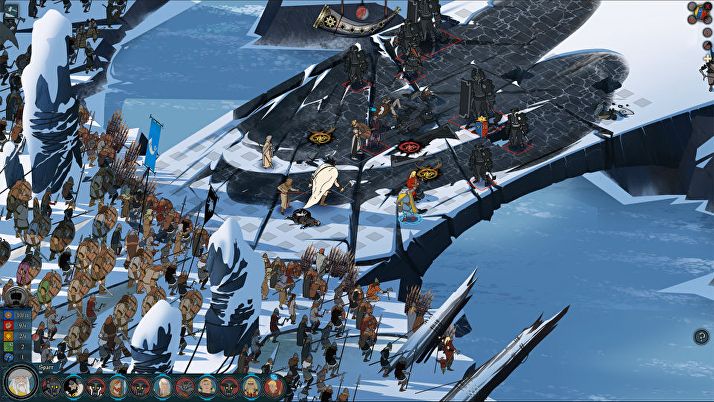 Quote

Stoic co-founder John Watson on the dangers of taking your community for granted, and regrouping after The Banner Saga 2's underwhelming launch
Pete Hines on how Bethesda became one of the most creative publishers of this generation
Quote

Bethesda Softworks have been around since 1986 and seem to get more ambitious every year. After giving us two of the most acclaimed games of the last generation (Fallout 3 and Skyrim), they've since acquired developers that gave us Xbox One favourites Wolfenstein: The New Order, The Evil Within and 2016's Doom. We talked to the studio's vice president, Pete Hines, about how they expanded, and asked the secret to realising a great idea's potential.
What Drives This Speedrunner To Play to Master Long, Grueling JRPGs
Quote

Sometimes speedrunning a game means you're able to see the credits in a few minutes, but for lengthy Japanese RPGs like Xenogears, it's a different story. The record for Square Enix's 1998 PlayStation classic currents stands at 18 hours and 39 seconds, which adds up to nearly an entire day. It's no joke.
How the composer of SimCity and Fringe went from scoring games to making them
Quote

For the last few years, Chris Tilton has crafted the sounds of TV shows and games like Fringe, the 2013 reboot of SimCity, and Assassin's Creed Unity. Tilton enjoyed scoring games, but he'd long wanted to make one of his own. Back in college, Tilton and friend Jonathan Straw — who would go on to work as a designer at Telltale Games — would pass afternoons pitching each other game ideas. No budget constraints. No spreadsheet management. No Kickstarter campaigns. They just allowed their brains to wander from one wild idea to the next.
Why I love the low-fi tech of Alien: Isolation
Quote

A lot of 1970s science fiction has aged badly, but Alien hasn't. This is down to several factors, including director Ridley Scott's insistence on realism over flashy effects, and the practical, industrial designs of concept artist Ron Cobb.
Design in Action | Castlevania: Symphony of the Night and the Story of the Ultimate Sequel
Quote

The first entry in a new weekly column kicks things off by exploring the inner workings of a video game classic.
How Valiant Hearts drives you to the breaking point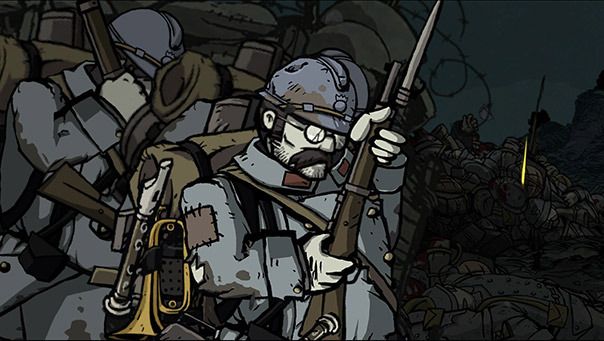 Quote

Can we just talk about how amazing Valiant Hearts is? It's absolutely freaking amazing. I mean, just on an overall design level, it somehow manages to take World War I setting, puzzle adventure gameplay, cartoon stylistic, semi-gibberish voices in gameplay, heroic 'hell yeah' war moments, dramatic war moments, humanizing both sides of war moments, musical vehicle levels, and put it all together in a way that works and makes you go through one hell of an emotional ride. It's so hard not to tear up. And the dog. Probably one of the best game dogs ever. But it's not the dog I'm going to talk about. I'm going to discuss one of the last levels in the game – Chemin des Dames, and how it drives you to the edge.
How Reading an Original Witcher Story Made a Modern Quest All the More Meaningful
Quote

The outstanding "The Last Wish" gets even better when you explore its background.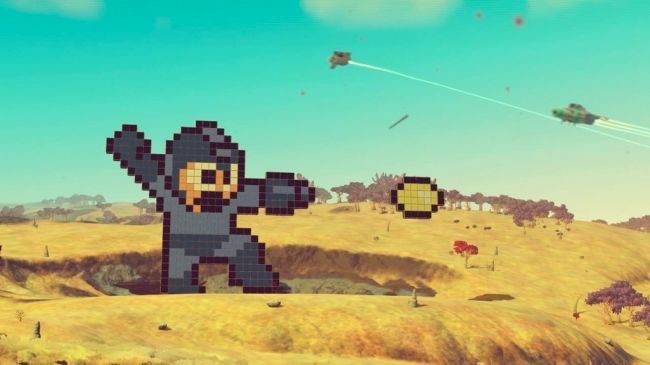 Quote

From Star Wars tributes to indoor landing pads to a giant replica of Mega Man.
We need a revolution in tutorials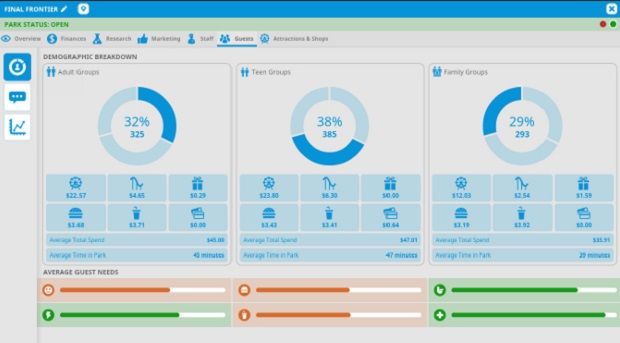 Quote

Tutorials are universally terrible. I feel like I've been writing this for years, but they remain the single largest obstacle to games growing in popularity, and as someone who has been playing games for decades, their tedium still regularly turns me away from something new within an hour.

And don't kid yourself: it's not because games are complicated.
Opinion: Lana Beniko, The Old Republic's best Immoral Woman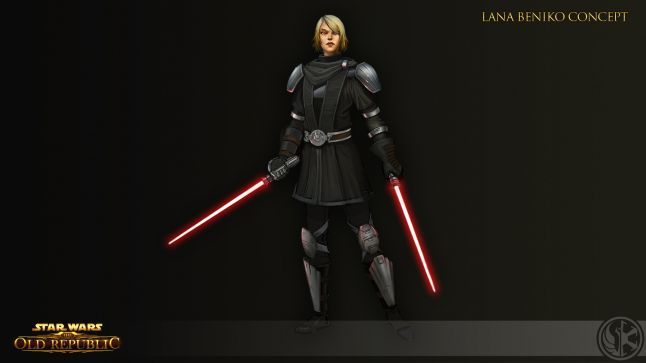 Quote

For all the imprecations whispered about Lana Beniko--along with the simple fact that she was a Sith Lord--she was rather stubbornly proving to be the ally of my goody-two-shoed Jedi Consular. She was living up to the title given to her in the companion screen, "The Dark Advisor," while redefining what it means to be "Dark" in the Star Wars universe.
Top 8 Games From 2016 You Might Have Heard Of
Quote

Top Eight Games from 2016 You Might have heard of, is a list where I talk about the titles from 2016 that didn't the attention they deserved.
Quote

The best games too few played.
Final Fantasy XV's Out-Of-Bounds Glitch Shows Scrapped Or Unused Areas
Quote

We've seen a bunch of humorous and sometimes strange glitches in Final Fantasy XV, but recent video takes us out-of-bounds for a look at a bunch of areas that weren't actually included in the game.
Horror Game Explores A Corrupted, Glitchy Video Game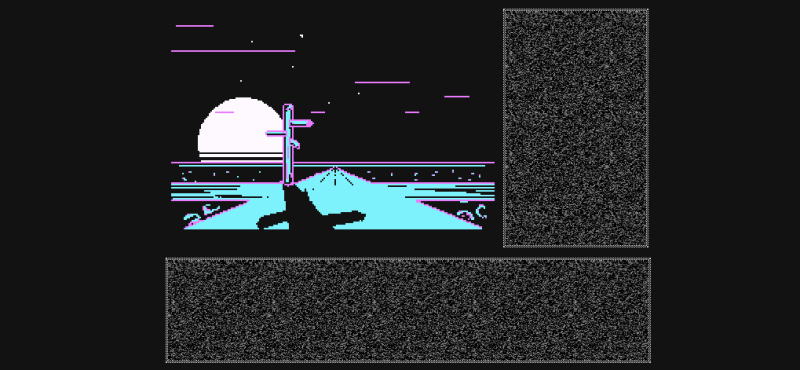 Quote

When I was a child I had an inexplicable fear of opening games on my family computer. They were often my brother's games, and I was terrified of him finding out. But also, in the brief moment of blackness before a pre-rendered video or pixelated graphic filled the screen, it wasn't just that I feared being caught—I was afraid I would discover something I wasn't meant to see. Forgotten, a Twine game from Sophia Park, recreates those feelings.
The Roguelike Platformer Where Anyone Can Lose A Limb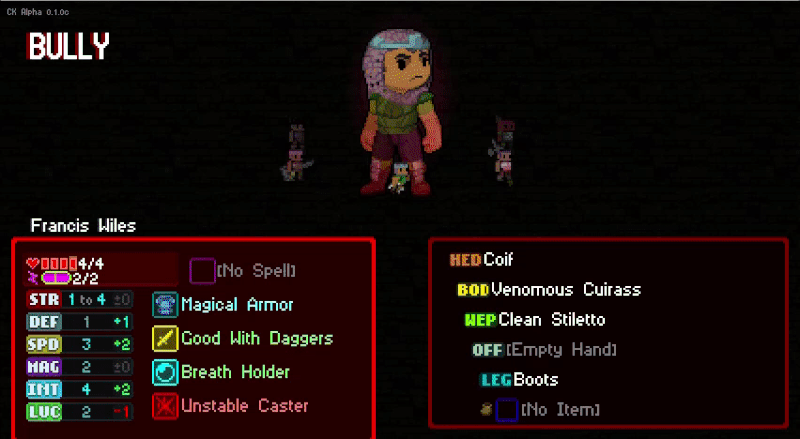 Quote

Catacomb Kids is a mix between a roguelike and a platformer, with equal parts magic potions and goomba stomps. You can also chop body parts off pretty much everything. It's one heck of a challenge and a damn Cool Indie Game.
The 10 Best Photo Modes In Videogames
Quote

With so many gorgeous worlds to roam around in, it's only natural that we'd want to take a few happy snaps to remember them by. In years past, that meant a lot of messing around, tweaking a game's settings to disable its heads-up display and wrestling with the camera to hide character models. Now, though, games are starting to acknowledge our love of virtual photography through built-in photo modes, allowing us to snap and share our favorite sights with the simple press of a button. So for all you aspiring shutterbugs out there, here are the best photo modes for your digital collection.
Civ VI's Neo Tokyo Is About To Explode
Quote

One of the more pleasant surprises with how good Civ VI has been out of the gates has been the game's urban planning system. Something Haphaz77 has shown off here to terrific effect.
Virtual Harassment And Game Design | Feature Creep By Tarmack
Quote

Virtual Reality is billed as complete immersion, so is it plausible that instances of harassment online could have greater impact then traditional video games? And what should developers do in order to consider those potential issues. Today's Feature Creep topic is virtual harassment and while it's always a sensitive subject, sometimes its' worth talking about these things.
The Last Guardian and the Language of Games | Game Maker's Toolkit
Quote

The Last Guardian depicts a bond between a boy and his beast. In this video, I look at the ways Fumito Ueda explores and draws this relationship through gameplay.
Nintendo's Virtual Console Is Trash Garbage (The Jimquisition)
Quote

With Pokemon Snap finally arriving on the North American Wii U Virtual Console, it's time to get something off my incredible tits.

Let's talk about Nintendo's terrible VC release structure.
Great Switchpectations - Colin Was Right
Quote

This week's Colin Was Right explores the optimism surrounding Nintendo's upcoming console/handheld hybrid -- the Switch -- and tackles a few issues Nintendo needs to overcome to ensure the device's success.
Things I found entertaining throughout the week relating to video games
Star Citizen Reaffirms Commitment To Not Release In Whatever Year It Is Now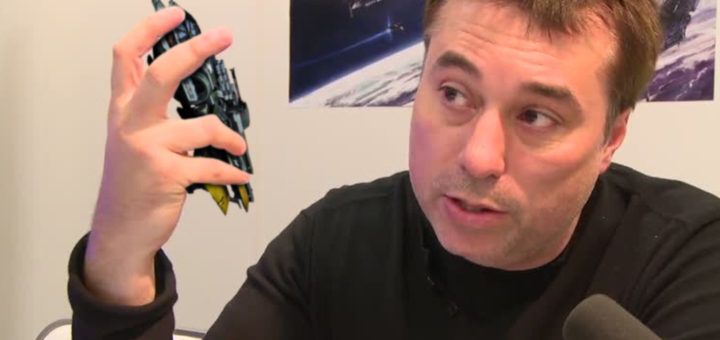 Quote

"We will not be making any changes to the projected Star Citizen release date, or indeed, providing a release date at all," confirmed Chris Roberts at today's press conference. "That's not really what we're about here."
Sibling Rivalry with Tom Taylorson & Fryda Wolff
Quote

We talked with Tom Taylorson and Fryda Wolff, the voices of Scott and Sara Ryder, about what it's like working together on Mass Effect: Andromeda.

After spending so much time together in the studio, they've become like brother and sister. Kind of...
Overwatch is 11th most searched PornHub term for 2016, beating off anal by one position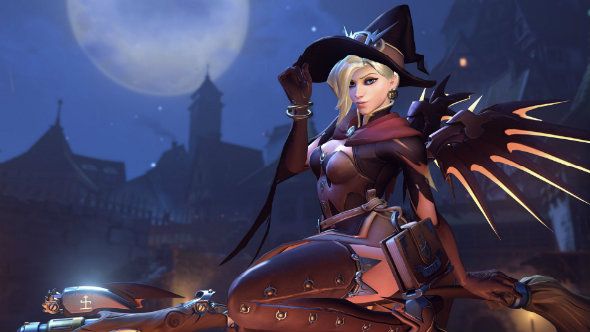 Quote

It may be a multiplayer game, but it was quite clear early on in 2016 that Blizzard's cartoon FPS, Overwatch, was popular with people who like playing with themselves. The game surged up the search rankings on PornHub in May, and that trend has seemingly continued throughout the year.
Overwatch Heroes Ranked, According To Pornhub Searches
Quote

It makes Bastion's showing all the sadder, to be honest. When will the internet come to its senses and Let Bastion Fuck?
Shadow of the Colossus Cat
---