As the new year begins many finish talking about the highlights of 2016, Giant Bomb and friends of the site continue to post some excellent GOTY lists, Polygon makes entertaining videos of their GOTY lists, developers describe their most memorable game moments of 2016, a list of the craziest news stories, show the best and worst esports moments, best music of the year, etc. hbomberguy talks about Bethesda's anti-critic review policy, using fans as commercials for their products, and the need for critics and discerning customers to create better games and a better industry. Windows 10 might be getting a "Game Mode" option, lawsuits, a look into the voice actors strike, Old Republic players make tributes to Carrie Fisher, the history of Earthbound, and more.
Gaming News (Announcements, release dates, previews, interviews, expansions, DLC, updates, company news, new tech, mods)
Windows 10 may be getting a new "Game Mode" option [Updated]
Quote

The feature isn't working at this point, but Windows Central says it will function similarly to the Xbox OS, which allocates resources to ensure that games run as well as they possibly can. Despite being a good (and obvious) idea, that's a feature that so far hasn't been supported by Windows.
Windows 10 now accounts for more than half of PCs in the Steam Hardware Survey
Quote

Windows Vista is still hanging in there too.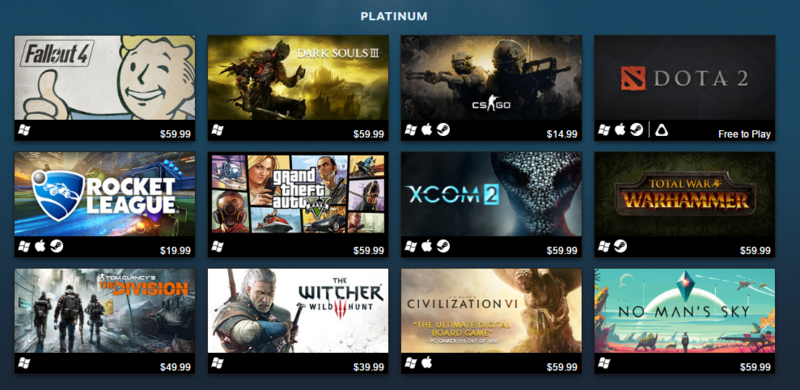 Quote

The top games as measured by gross revenue this year
Galaxy in Turmoil video shows off Nak-Thi map
Quote

Galaxy in Turmoil, you'll remember, is the fan-made Star Wars: Battlefront that—thanks to the intervention of lawyers—now has nothing to do with Star Wars, meaning it's now set it's own sci-fi universe. It's getting a demo next year, but ahead of that, maybe you fancy a quick look at one of its maps?
Robinson: The Journey No Longer PlayStation VR Exclusive
Quote

Crytek's VR title coming to PC in January.
Sledgehammer tweet hints at potential COD 2017 setting
Quote

Could the series be returning to the 20th century?
Here's a surprise new trailer for horror RPG Omori
Quote

Choose the fate of two worlds in this surreal adventure.
Starbound developer shows new image of its 'Advance Wars meets Fire Emblem' game
Quote

After "considering" it in August, Chucklefish is still working on a new tactics game.
Rime No Longer PS4 Exclusive, Re-Revealed for Xbox One, Nintendo Switch, PC
Quote

Rime is still alive and is now coming to Xbox One, Switch, and PC.
Epitasis Looks Like One Of Tycho's Songs Reimagined In Unreal Engine 4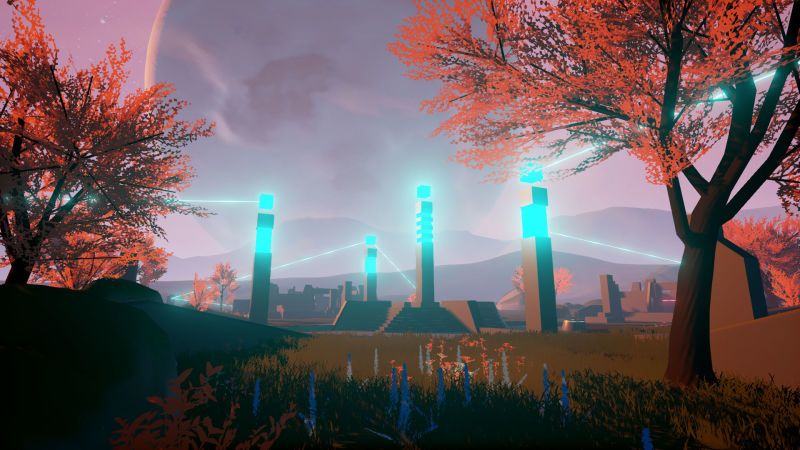 Quote

Epitasis is a new project being worked on by Lucas Govatos. It's a puzzle exploration game in the mold of Myst that was inspired by the soundscapes of electronic musicians like Tycho. It's also being made entirely in Unreal Engine 4.
The next game by That Dragon, Cancer's dev is not what you'd expect
Quote

That Dragon, Cancer developer Numinous Games just released a strange, comical VR mystery game for Google Daydream.
Overwatch's new map, Oasis, available now
Quote

A new map is now available for all Overwatch players. Oasis, which has been in Overwatch's public test realm on Windows PC for more than a month, was officially released today on PlayStation 4, Windows PC and Xbox One as part of a game update.
Overwatch Players Are Sick Of Mei's Ice Wall Exploit
Quote

If you're a frequent player of Overwatch's 3v3 mode, you've probably experienced the Mei ice wall glitch. It allows players to get outside the level, at which point they can shoot you, but you can't shoot them. It is, in short, total bullshit.
I've never experienced it but I tend to just be sick of Mei in general.
Hitman takes aim at a food critic in the last Elusive Target of 2016
Quote

The final Hitman Elusive Target for 2016 is not a mass murderer, or an internationally-wanted thief, or even Gary Busey. In fact, he's almost entirely unremarkable. His name is Wen Ts'ai, and he's really just kind of a jerk.
Arkane says Prey will be "flawless" on PC at launch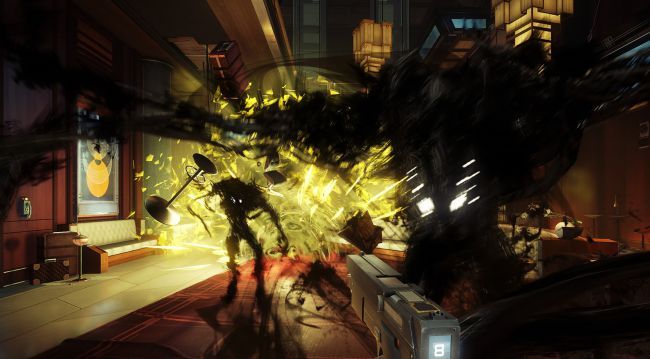 Quote

Lessons have been learned from Dishonored 2.
YOU'VE TAKEN US ON A ROYALTIES ROLLER COASTER!!!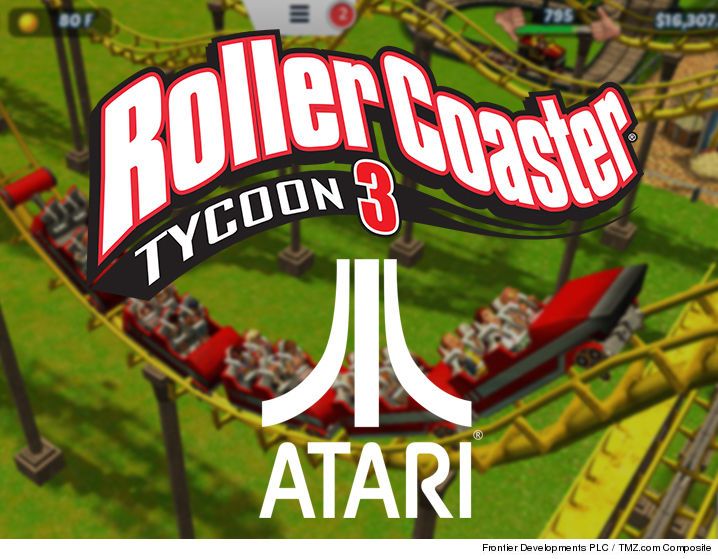 Quote

Atari is being sued by a video game developer who says its been stiffed $2.2 million in royalties by the video game giant.
Clash of Clans banned in Iran after suggestions game causes 'tribal conflict'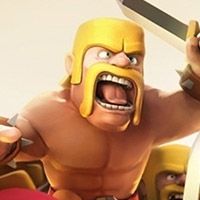 Quote

Supercell's mobile hit Clash of Clans has been banned in Iran after a government committee received a report from psychologists suggesting the game encourages violence and "tribal conflict."
First comments by Ramin Shokrizade, explain possible reasons behind this.
Quote

In 2014 I wrote an internal paper about the rise of nationalism in mobile gaming. Players were increasingly using their country's flag as their icons, and using some version of their country's name as their guild name and this was being encouraged by developers. It wasn't always like this and I saw this rise in nationalism as either mirroring or leading the rise in nationalism globally. I was worried that this might lead to in-game toxicity.

In the case of Iran, the concern here seems to be less about nationalism and more about the threat of gaming in general. A gamer could get "addicted" to any game. I'm connected to a lot of game developers in Iran. They are trying hard to build a thriving domestic gaming industry and I can see they face some cultural barriers.

Well if you have played the recent Civilization games, and I assume you have, there is something of a culture war going on. Their culture and ideology is important to them, just like it is elsewhere especially in the USA.

The whole situation started in 1953 when we (the USA) overthrew the democratically elected government in Iran and replaced it with a brutal autocrat:

He reigned until the 1979 revolution "corrected" this wrong by replacing the Shaw with a non-democratic theocracy. It is my personal belief that this never would have happened if not for the USA forcefully ending democracy in Iran. My father left Iran about that time and I was born 13 years later in Santa Monica, California.

So now Iran is very suspicious of strong Western influences, and if 62% of gamers in Iran are playing this one Western game, this is going to get their attention as too large of an outside influence. The current government may be arguably better than the one that the USA forced on them between 1953 and 1979, but it's still not popularly elected so they have to exert these sorts of control.
Rhianna Pratchett leaves the Tomb Raider franchise
Quote

Crystal Dynamics has announced that Rhianna Pratchett, the lead writer of the 2013 Tomb Raider reboot and the 2015 sequel Rise of the Tomb Raider, has moved on to "new adventures separate from the Tomb Raider franchise."
"[TmarTn] fled the country after we filed the lawsuit," explains lawyer suing him and Valve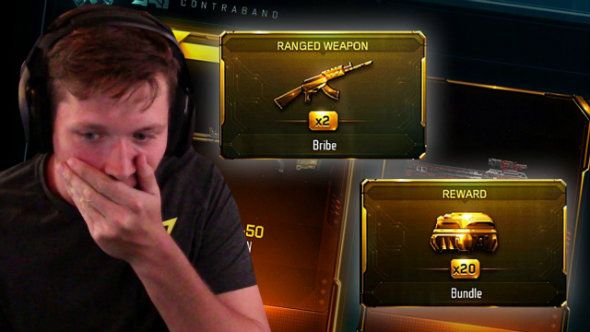 Quote

The last thing we heard about the Trevor Martin, AKA TmarTn, lawsuit was back in July 2016, when the YouTuber's solicitors said the content creator would be making no more public statements. TmarTn was accused of knowingly misleading his viewers to incite them to gamble on CSGOLotto, a CS:GO skin gambling site that he owned, though he allegedly never disclosed this conflict.
Class Action Lawsuit Blaming Valve for Illegal Skin Gambling Refiled in District Court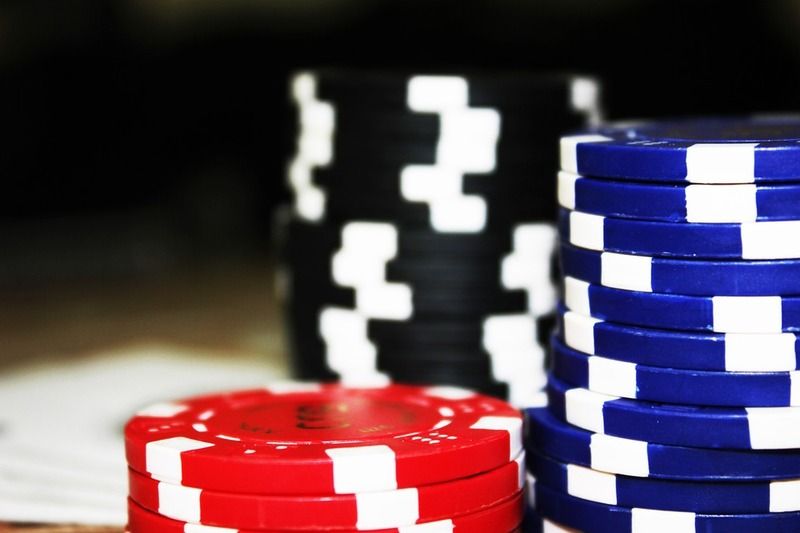 Quote

Valve is again facing a lawsuit by parents who say their children lost thousands of dollars wagering using tools overseen by the company, the SeattleTimes reported just before Christmas.
Diablo's 20th anniversary brings special events to Hearthstone, Overwatch, and more
Quote

Heroes of the Storm, World of Warcraft, StarCraft 2, and Diablo 3 will all be part of the fun.
Postal goes open source after almost 20 years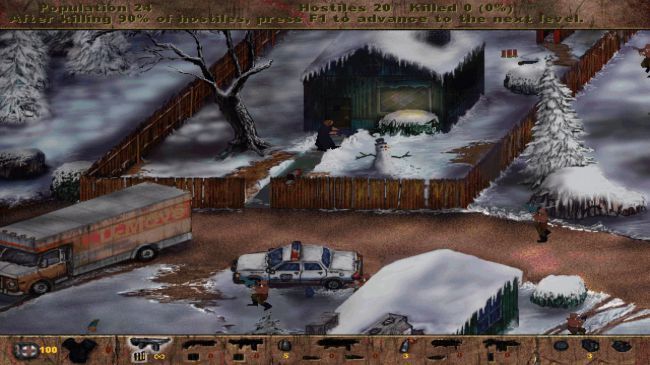 Quote

'Feels like yesterday our fans [sent] us wonderful e-mails and we received our very first lawsuit notice.'
Grid, Dirt 3 and F1 2013 removed from Steam
Quote

Days after GOG publicly said cheerio to Codemasters' Grid, F1 2013, Dirt 3, and oh yes Grid have also disappeared from the Steam Store. If you already own them on there, there's no need to panic, as you'll still be able to download and play them, but if you were waiting to pick them up, then I'm afraid it's too late.
Pokémon Prism finds a life after death as ROM leak spreads
Quote

Nintendo shut the game down just before release, but fans keep on playing
GTA 4's Liberty City Will Soon Be Playable within GTA 5
Quote

Liberty City and Los Santos to co-exist.
Homeworld 2 Complex mod version 10 released
Quote

We last talked about Homeworld 2's Complex mod back in 2012, and the ambitious enterprise has jumped up two whole numbers since then. Now a modification for Homeworld Remastered rather than the original Homeworld 2, Complex adds many more intricacies to the business of multiplayer space battling, while finding room to include a new co-op campaign, lots of fresh assets, and other additions and tweaks to the Homeworld formula.
Esports News
Quote

From airborne multikills to superb finales, here are some of this year's standout moments for Counter-Strike: Global Offensive.
The moments that defined League of Legends in 2016
Quote

Summoner's Rift looks positively festive as we look ahead to the New Year. It's safe to say that 2016 has had its fair share of drama and many will be glad that it will be over. However, it certainly hasn't been all doom and gloom. For Riot, 2016 was a year of celebration and reflection as it marked League's ten year anniversary. It's been a journey that has been filled with its own trials and tribulations, but this year proved that Riot and its community have no plans of slowing down. Here are some of the moments that defined League of Legends in 2016.
The story of StarCraft II in 2016
Quote

Big triumphs, big changes.
The highs and lows of Heroes of the Storm in 2016
Quote

New crossovers, a new esports scene, and a new lease of life for old heroes.
Why Hearthstone in 2016 was actually pretty great (despite all the Shaman)
Quote

Sottle rounds up the most memorable moments of the year, and then Yogg deletes his work and makes him start again.
The Best Esports Plays Of 2016
Quote

In 2016, esports experienced even more highs and lows than the previous year. That's what it means to be growing. But while the industry surrounding competitive gaming continues to expand on the backs of enthusiastic investors and hype-men, it's important not to forget why anyone actually watches it in the first place: the people playing are really damn good.
Crowdfunding News


Didn't find anything this week that I haven't already posted about.
Content I found interesting this week (interviews, reviews, think pieces, history, music, culture, design, art, criticism, etc)
Bethesda VS Critics: How To Save The Games Industry
Quote

This new year, Harris Bomberguy tiffs about Bethesda and also figures out how to save gamiing from corporate shenanigans
Kevin Cloud on Snapmap & The Art of DOOM - Extended Interview
Quote

In this extended cut of our interview with id Software legend Kevin Cloud, we talk about creating SnapMap, and his work as an artist on Wolfenstein, DOOM, Quake and more.

The Ongoing Voice Actor's Strike Is More Than Just a Little Drama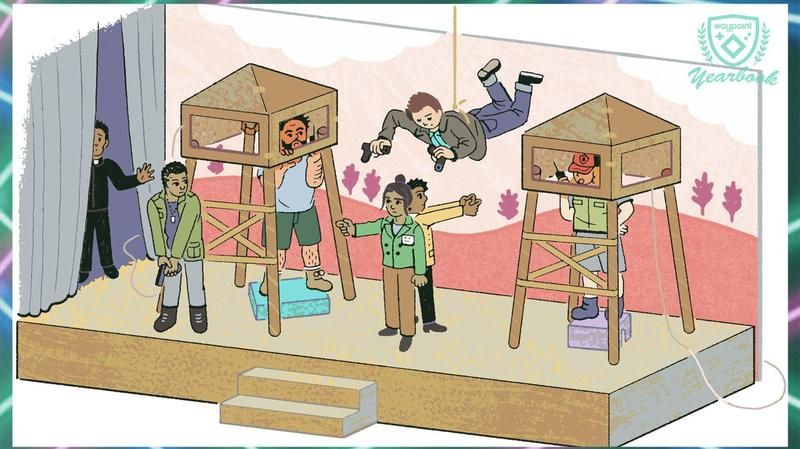 Quote

 

Farley concurs, saying that he doesn't know a single actor who doesn't want to help out the developers they know."

I know who wins the battle between game developers and voice actors," says Farley. "It's the game corporations."

 
Developers describe their most memorable game moments of 2016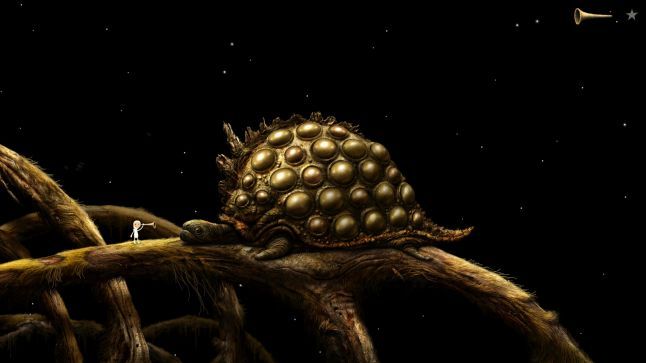 Quote

In a year full of great games, we all have one or two indelible gameplay moments that stand out for us.

We asked several designers to tell us about their most memorable game moments of the year.
Quote

WHAT GAMES DID I BOTHER TO PLAY THIS YEAR?
Giant Bomb's GOTY Lists Continue
The Bakalar Family's Top 10 Games to Watch and Play of 2016
Quote

My wife's the best. Every day I look at her and say to myself, "Yeah, you don't deserve her in your life." She's my best friend and has given me the most special thing in my entire life, our spectacularly handsome and lovable son, Dylan.

I often overlook how much of my shit she's put up with since we started dating 14 years ago. A lot of that shit is my obsession with video games.

Growing up, Stacie played a sizable number of NES games but never made it beyond that generation because of saving limitations and what she calls "insane difficulty." In college, Stacie and I took film and production courses together and even made a mockumentary which she wrote and I directed. Perhaps it's our shared love of film that opened the door to her rediscovery of games when we eventually started dating.

More often than not, Stacie consumes games through watching me play them, but will often request the controller when she's seen enough to know she'd like to try whatever I'm playing.

So to celebrate Stacie, here are her favorite games that she's watched me play, or stolen the controller and played herself.
Zoe Quinn's Top 10 Games of 2016
Quote

It's that time of year again, where we get to see which best-of-the-best games make all sorts of lovely people's Game Of The Year lists for 2016. While I do love those, I am also profoundly tired of thinking about 2016 as a year. Don't get me wrong--if you overlook the fact that Bad Rats got a sequel this summer (thus indisputably proving that we're in the darkest timeline), a lot of exceptionally good games came out this year. And thank fuck for that. Playing Pokémon Sun while queuing for Overwatch matches help me recharge when I'm feeling drained by watching the news. Losing myself in Doom let me forget about any actual impending doom for long enough to breathe. Playing Firewatch let me pause and look away from watching things catching on f--you get my point, I can stop torturing this joke.

Anyway, the appeal of GOTY lists for me is to hear the biggest games of the year talked about through the specific lenses of people with different viewpoints, but given that I spent the year adapting a series of tweets by a niche kindle erotica icon into an FMV game, it's safe to say I am no good at convention. It's become an accidental tradition at this point for me to use my end of the year list to talk about cool stuff you might not know instead of giving my specific take on the big games you've already heard about. So for me, the theme of my list this year is pretty clear. I hope you find something on here that eases the crushing darkness of 2016, or at least enjoy blowing up some giant ants regardless.
Brad Muir's Top 10 Games of 2016
Quote

It's been a strange year for me full of transitions. New job, new co-workers, new state, new weather! But I've almost completed my Total Dadsformation. It's great and having a kid is basically the best! :D!

My gaming time has been cut down a lot this year. Mostly that's a good thing but I feel like I missed out on a lot of the AAA releases. My list probably looks a bit odd but I think it accurately depicts where I'm at as a gamer right now.

I miss San Francisco a lot. And I miss that beautiful CBS Interactive office full of lovable idiots. Hopefully I can visit soon!

A lot of terrible things have happened this year, but I don't want to throw another log on the "2016 sucks" fire. There were lots of excellent things that happened and it's worth it to take the time to relish the positives that came out of 2016. Let's focus on making 2017 the best it can be. I hope that you and your family are happy and healthy in the New Year!
Giancarlo Varanini's Top 10 Games of 2016
Quote

Hi, I work at Ubisoft. It might be a little weird for me to include their games on my list, so I won't. But let it be known that The Division and Watch Dogs 2 provided some really memorable experiences this year. OK, with that out of the way, the rest of this year was pretty weird. There were so many awesome games, which is fantastic, but I just couldn't keep up. As a result, my pile of shame is the worst it's ever been, and while I expect to plow through a good chunk of it over the holidays, the timing of Giant Bomb's awards means I don't feel comfortable including some games that might otherwise have made my list--like Hitman, Stardew Valley, or Final Fantasy XV--had I been able to spend more time with them. Anyway, here's a bunch of pictures of Dan Ryckert I definitely found on Google and absolutely did not have previously saved on my computer.
Patrick Miller's Top Games of 2016
Quote

When Alex asked me if I was interested in writing about my top 10 games from 2016, my response was, "I don't know, my list would be like, Clash Royale, Overwatch, maybe Street Fighter V, and then a bunch of stuff that didn't come out this year."
Brad Shoemaker's Top 10 Games of 2016
Quote

For a few weeks early this year, I really thought this could be the year a mobile game might not just crack my GOTY list, but actually rocket way up it, maybe even to the number one spot. The game has such intricately designed, (mostly) well balanced core strategy, and it plays so incredibly well on a touch screen and a cellular data connection that my bus commute just evaporated every day. I'd happily declare it the best mobile game ever made... if nearly every second I spent with it hadn't also been so miserable, due to the competitive advantage anyone can gain simply by dumping more money into it, and the insufferable taunting the game's emote system allows. (These two downsides are often mutually reinforcing in their ability to ruin any good time you might have with Clash Royale.) I hear it's gotten a bit friendlier in both regards lately, so I'll probably give it another shot at some point, but... man, what a frustrating contradiction that game is. A $10 version of this with no microtransactions probably would be my game of the year. Clearly I'm still not over it.

Anyway, I never found another mobile fix that even came close to replicating my obsession with Clash Royale. Maybe next year's the year. Instead, my GOTY list is heavy on the games you play on more traditional platforms. So heavy, in fact, that I'm gonna make it a top 11. Or maybe kind of a top 12.5. Stop me!
Lorne Lanning's Top 10 Games of 2016
Quote

When we got the call from Giant Bomb to do a game of the year list, I accepted right away. And then I sat down to write it, and realized that I was coming up short. It turns out, being right in the middle of developing Soulstorm means that I haven't actually had time to play everything I wanted to this year. So I called our UK team--we've got guys there that are tasked with keeping up with new releases and playing as much as possible--and asked if they could help. This list is kind of a collaborative effort between me and Peter in the UK. Assume all the really cool stuff that you love too is mine and all the stuff you furiously disagree with is his.
Alx Preston's Top 11 Games of 2016
Quote

Even though 2016 has been completely exhausting--we released our game, my chronic (sometimes debilitating) illnesses reared their heads, and society as a whole has been going through tumultuous times--I managed to sneak in several incredible gems to subsist off of and reorient my sanity in smaller doses. A few games even managed to capture me entirely off-guard and thrill my bones into jiggly noodles.
Bruno Dias' Top 10 Games of 2016
Quote

These two things I believe in my heart to be true: 2016 was in most ways that count an awful year, and stack ranking things is a bad idea. So this list is unordered; think of it as ten holiday gifts. Some come in large boxes, some come in tiny ones; they don't have an intrinsic order. All are valuable.
No Goblin's Top 10 Games of 2016
Quote

2016 is a year that we remember about four months of. The rest is a haze from shipping a video game. Those four months were pretty good, though!
Charles Webb's Top 10 Games of 2016
Quote

Not to get too autobiographical at the start, but 2016 was a challenging year to stick with any video games. Damn hard, point of fact. Between getting both a game and a tiny, healthy new human into the world, actually sitting down to play video games in year of our lord Grodd 2016 has taken a backseat as life got in the way. It wasn't often that I finished games and many of those were from the back catalog. Hell, some of the entries in my best of list only got a handful of hours of my time because oh god there are not enough hours.

Having said all that, this was a year of excellence across the medium--developers were willing to get weird with it, even across numbered entries of long-running franchises. Meanwhile, smaller releases continue to let their freak flags fly with narrative and mechanical excellence. I didn't get to play some of the more ambitious games I wanted to dig into like Virginia, Firewatch, or Shenzhen I/O but you bet your butt I'm going to make time for them.

Stay weird with it, video games. I still love you.
Austin Walker's Top 10 Games to Watch in 2016
Quote

So, this has been a really weird year for me. Back in January, most of my time was spent in front of a camera, microphone, or keyboard--and that's where you saw me. Then in July, I moved over to VICE to launch Waypoint, and now I spend most of my days doing behind the scenes work (and, honestly, playing fewer games than I wish I was). I went from being a Giant Bomb #content creator back into being a loyal fan.

And that's why instead of giving you a top 10 list of my favorite games this year--which you can find over on Waypoint.VICE.com (aka waypoint.zone, aka bazinga.zone, aka digitalpyramids.com) this Saturday--I'm giving you a list of my ten favorite games I watched other people play this year. I've tried hard to include new releases. But also, uh… well… these first three, they're maybe a little long in the tooth.
ZODIAC MOTHERFUCKER's Top 10 Games of 2016
Quote

ZODIAC MOTHERFUCKER IS A MAN WITHOUT ASPIRATIONS. HE IS PATENTLY UNQUALIFIED TO CONTRIBUTE TO THIS WEBSITE OR ANY OTHER. IN ALL LIKELIHOOD HE IS PRESENTLY DRUNK. AND IF HE AIN'T DRUNK HE'S TOO FUCKING HUNG OVER TO EVEN HOLD HIS HEAD UP AT A RESPECTABLE ANGLE. HE'S ONLY HERE BECAUSE GIANT BOMB THINKS ITS CUTE TO BRING HIM AROUND ONCE A YEAR. "HA! LOOK AT THIS ASSHOLE!"

ZODIAC MOTHERFUCKER CORDIALLY INVITES YOU TO TALK SOME SHIT IN THE COMMENTS SECTION. HE FUCKING DARES YOU. FAILING THAT YOU CAN GAWK AT THIS WASTE OF A HUMAN BEING AT TWITTER.COM/ZODIAC_MF.
Steve Gaynor's Top 10 Games of 2016
Quote

Fullbright's Steve Gaynor is here to rap with you kids about assassination, open world jank, and the bonds of friendship.
Jason Oestreicher's Top 10 Games of 2016
Quote

Jason is known lovingly as "No, The Other-Other Video Guy" at Giant Bomb. He has participated in bar brawls, knows most of the words to Grease 2, and thinks he saw a ghost once.
Greg Kasavin's Top 10 Games of 2016
Quote

This past year, I often found myself turning to games in my random bits of spare time on nights or weekends, not just for fun, or for my usual curiosity and desire to keep up with the latest, but to take my mind elsewhere. Games, of course, are much more than just an escape, though I've always, always valued them for this particular function they can serve. And, let me tell you, were they ever there for me during the past 12 months. As in years past, when it came time to round up my favorites of the year, I felt little choice but to multiply my list into several, to paint a more-complete picture of where my head was at with games in 2016. So: Stay a while, and listen! Whether you take it as a list of recommendations or a window to my carefree soul is up to you.
Jason Imms' Top 10 Games of 2016
Quote

We're nearly there, everyone. The end of 2016 is upon us, and 2017 will be a brand-new day! Well, I mean, a lot of the shitty things about 2016 will continue to be shitty in 2017. I guess that's true. But it's a whole new year! Anything could happen!

Hold on: anything could happen, couldn't it? Literally anything. Beautiful and wondrous things, atrocious and horrifying things. The chaos of possibility extends in all directions, and we are little more than a leaf on the ocean, cosmically-speaking and--

Oh wait, someone left a window open and a cold existential draft got in. Let me close that up real quick. Okay great! Now let's warm our hands by the blazing video game hearth, and remember some truly excellent games that came out this year. Games that distracted us from our worries and fears about the world. Games that grappled with those fears and taught us ways to cope. Games that allowed us to discuss shared experiences with others, giving us perspective on the real world around us, and even just a sliver of hope.
Nina Freeman's Top 10 Games of 2016
Quote

Hello, I'm Nina! I'm back on Giant Bomb to share my game of the year list for the second time in a row. It feels good to be back! I hope that I can share some games with you that you may not have heard of, or that you may not have had a chance to play. 2016 was a busy year (and probably a stressful one, for many of us), so be sure to spend some time relaxing and playing a few nice games to wrap it up. You deserve it!
Samantha Kalman's Top 10 Games of 2016
Quote

Somebody once told me there's never been a better time to be playing video games. It's probably true, but as I get older I find myself more and more confused about what exactly video games are. Researching them on the internet doesn't help, since apparently nobody can agree on whether or not walking simulators are video games. But nobody can agree about anything ever, so I dunno who to believe or what to think in this post-truth world.

What I do know is that I found 10 amazing games this year. I consider them my "top" 10 games of the year, if you will. What's more is that I had a hard time narrowing the list down to 10, which is kind of remarkable for me lately. Last year I was so busy finishing Sentris that I don't think I played 10 games. It was just a smash cut from Sentris to the Phantom Pain (literally and figuratively). But I digress. Here are this queer gal's 10 favorite games of twenty sixteen.
Rowan Kaiser's Top 10 Games of 2016
Quote

I hear this was a great year for blockbuster games. Titanfall! Uncharted! Dishonored! Battlefield! Doom! Even Shadow Warrior! I just...didn't really play any of them. Instead, I ended up focusing on what was arguably the greatest year for strategy games, well, ever. Nothing wrong with those blockbusters--I look forward to playing them, uh, on Steam sale--but holy shit you guys strategy games were AMAZING this year. So here's my list of fantastic 2016 games that aren't violent cinematic 8-12 hour action-adventures!
John "Cowboy" Bellomy's Top 10 Games of 2016
Quote

While I was pretty sure going into this I knew what my top games were, narrowing this down to just 10 seemed especially difficult this year. Catch me on any other day of the week and you might find one or more of the following on this list instead: Deus Ex (and Deus Ex Go), Titanfall 2, Quadrilateral Cowboy, Inside, Obduction, Stellaris, and Civilization VI. Also I'd like to preemptively apologize for not having yet played the following: Stardew Valley, Dishonored 2, Blood and Wine, Mafia III, and Watch Dogs 2. That being said, here are my top ten coping mechanisms of 2016 for dealing with 2016:
Jeff Gerstmann's Top 10 Games of 2016
Quote

It's been a strange and occasionally exhausting year. A handful of humongous ups and some lingering, disturbing downs. But I'm not really here to recap the year that was, these articles can only get so long before they start breaking the page layout. Video games. 2016 was a great year for software--developers seem comfortable with the variety of platforms at their disposal and we're seeing a lot of really great games in all shapes and sizes. What used to feel like a divide between "big games" and "small games" now feels a lot closer to a game for every moment, every feeling, and every attitude. The old "mid-tier" game is creeping back onto the scene, but it's coming from the smaller games getting bigger, which has been pretty cool.

The hardware end was exciting, too, but also weirdly murky. Virtual reality became a very real option for consumers, but the price and uneven quality of the available games make that less of a sure thing than it initially seemed. The PlayStation 4 Pro took the world's most powerful video game console and made it... slightly more powerful? Maybe? Depending on which game you're running and if it was patched or not and what sort of television you own? Nintendo stood waist-deep in a river comprised of increasingly specific leaks about the device we now know as the Nintendo Switch, and mostly said "oh, yeah, we're doing that. We'll tell you more next year." Microsoft more or less did the same thing with Scorpio. Something about the mid-cycle console upgrades seems weirdly unsettling and dangerous to me, but I guess we won't truly be able to tell how people feel about it until Microsoft's unit is out the door next year. Maybe 4K screens will really take off after CES and help justify all this? Meanwhile the Switch will happily kick it off to the side, letting the "big" consoles have their big, dumb resolution fights. Maybe this is all just business as usual all over again.

I did the whole "new PC" thing this year just in time to watch the quality of PC ports slip away in some select but noticeable spots, which I can't say I saw coming. That said, this PC runs Trackmania 2: Stadium and Quake Live exceedingly well, so I'm not especially concerned by this development at the moment. Let's talk about my 10 favorite games of 2016 and some honorable mentions and such.
Scott Benson's Top 10 Games of 2016
Quote

What a year.

Maybe you had a great year somehow living on a private island, chatting with the pod of talking dolphins that live in the lagoon by your beachfront house. But I gotta say, a whole lot of folks did not have a great time in 2016.

There's a song off Sleater-Kinney's most recent record that contains probably the most perfect description of right now:

We're sick with worry/

These nerveless days/

We live on dread/

In our own gilded age

This year we lived on dread. Try as you might to block it out, it was like anxious music buzzing through your skull. It seems everyone I know is scared, angry, worried, poor, and tired. You just want a nap and a moment of peace but the world rolls on, with you hanging onto it. And like all art, video games can speak to that. This year some games did. And for that I'm thankful. In the loudness and the confusion and the one-thing-after-another, there were some perfect moments with games in 2016. And they often involved skeletons.

Spoilers ahead for all of these games, especially #1, which should not be spoiled if you haven't played it yet. This list is in no particular order aside from the top 4.
Xavier Woods and Kenny Omega's Respective Top 10 Games of 2016
Quote

 

Xavier Woods (aka Austin Creed) is the host of UpUpDownDown, a YouTube channel dedicated to his enthusiastic love of video games. When he's not touring the globe looking for the hottest games to play, he sometimes professionally wrestles alongside Kofi Kingston and Big E in The New Day, a stable that now holds the record for the longest Tag Team Championship run in WWE history. You can find him ranting and raving about '90s TV shows and world politics, and showing off his super complex and amazing cosplays on Twitter.

Kenny Omega is one of New Japan Pro Wrestling's top stars. In 2016, Omega rose from the company's junior heavyweight division to the top of the card after winning the prestigious G1 Climax tournament, thereby securing himself a place in the main event at Wrestle Kingdom 11. An avid gamer, Omega also found his way to C.E.O. this year, and bested Creed in a Street Fighter V exhibition match. You can follow Omega's exploits with #theELITE via Twitter.

 
Danny O'Dwyer's Top 10 Games of 2016
Quote

Another year, another Danny O'Dwyer GOTY list on VideoGames.com--though the site's new layout makes it really hard for me to find the Star Wars meme section. Anyway, here are my top 10 distractions from the dumpster fire that was 2016.

(in order of appearance)
Keir Miron's Top 10 Games of 2016
Quote

Darkest Dungeon being released in January allowed me to enjoy one of my favourite years in video games. This was a year a lot of games came out that I had the opportunity to play in pre release states. Most of the games listed here were either neighbours of mine at shows or were featured on my podcast, The Question Bus.
Nick Capozzoli's Top 10 Games of 2016
Quote

I have the easiest "me at the beginning of 2016/me at the end of 2016" meme. I'd just put the usual portrait on one side, and in the other frame, a bunch of x-rays. It's like I was collecting injuries to go with the year's various insults. I'm literally limping to the finish here, y'all.

Jia Tolentino, reflecting on the year that spawned the meme, wrote that "It's in the nature of years to feel exhausting in retrospect. The world is punishing; we have short collective memories and a cognitive bias that makes us recall bad events more vividly than good ones." Maybe that makes an exercise like this one, where we all sift through the past year and pick out ten very good objects, all the more important. If only to apply a little jitter to the downward spiral that was 2016.

Too dark? I mean, I still have to talk about Inside...
Rich Gallup's Top 10 Mobile Games of 2016
Quote

Hello Everybody!

In 2016 thanks to various circumstances, not the least of which being my home acoustics as they pertain to our television and lightly sleeping toddlers, I lived a 2006 analyst's vision of "The Future of Gaming." By my count, I played around 370 games this year, 362 of them on my phone. As we heard predicted time and again back when I worked with the Giant Bomb squad, I was untethered from consoles, keyboard and mouse-less, roaming the mobile ranks. And when I wasn't traveling at magnificent speeds around Star Trek Timelines, I was playing games for research as often I was in search of fun.

Predictably, exposure to so many games has changed my playing habits. Primarily, my patience has grown extremely thin for bad tutorials. And while it's easy to choose to delete a free-to-play game the moment it has long initial loading times or confusing instructions, it's maddening that a game I've spent $60 on now leaves me equally frustrated. For example, all signs indicated that I would enjoy Watch Dogs 2, but I had such a horrible time in the first thirty minutes of playtime I don't know if I'll ever pick it up again. And while I can bounce out of a free-to-play game with no emotion, I'm bummed by this sense of obligation to drag myself back to Watch Dogs 2 due to how much I spent on it. Previously I wouldn't have had a second's hesitation plowing through bad onboarding. Now I'm griping about finding a pair of pants in Marin County.

Who wears pants north of the Golden Gate bridge anyways? Anyways, you've likely read a ton of great console and PC game recommendations on this site, allow me to mention a few for your phone, too. I played dozens I could recommend in this space, here are my favorites:
Quote

Hello everyone. I wish I were a bird. It is time again for my favorite games, the Games of the Year. You might notice that several of the games in this list were not released in this calendar year of 2016. This is because I played more older games than newer games this year, and also because reality has no meaning anymore. Time is just a word. Bionic Commando can jump now. Truth and lies are interchangeable. Jamie Lee Curtis is still selling yogurt that makes you gotta take a crap, though.

So, here are the games:
Cara Ellison's Top 10 Games of 2017
Quote

I left the gruelling shitfuck of freelance games journalism for the joyous shitfuck of freelance games development. This has enabled me to get the Inside Scoop on what we can expect from next year's releases. As such, here's my favourite 2017 games that are definitely going to come out, spoiling practically everyone's PR reveals, because we are definitely all going to live to see the end of 2017, which unexpectedly will be a fantastic year for world peace, and will allow us to spend many hours playing games that reflect this brilliant and shining time.
Alex Navarro's Top 11 Games of 2016
Quote

It would have been very easy to keep the running joke of "____ was a year I won't remember very fondly" intros going this year; too easy, in fact. We all know 2016 was a righteous fucker of a year. That feeling has been expressed so many times over now that it's nearing Gangnam Style, "Where's the Beef?", Bart Simpson saying "I Didn't Do It", shared on Facebook by my 70-year-old mother levels of overexposure. You probably don't need me going into full-on sadsack mode again to drive that point home even further. You know, and if you don't know, well, that's probably a much longer conversation we need to have at another time and place.

This is the time and place to talk about video games. Video games were good in 2016. So good, in fact, that whittling this list down took me way longer than actually writing it did. I had to make some brutally hard cuts--sorry Titanfall 2, Uncharted 4, Overcooked!, Amplitude, and Civ VI (among quite a few others). You were all fantastic games, but just barely missed the cutoff. It's stupid that I had to let go of such obvious, high quality releases, and I'd love to have written more about each of you, but I'm late posting this list as is, and others have spoken to your merits better than I would have anyway.

With that, let's get at this proper top 10 11 list, and leave this miserable fucking year in the dust.
Quote

Angryjoe Counts down the Top 10 BEST Games of 2016!
The Dean's List: Mike's Top Ten Games of 2016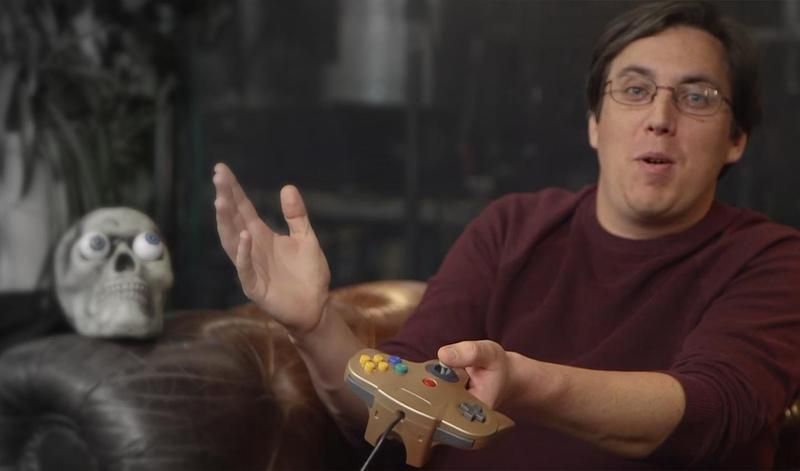 Quote

Just a note before we go any further: I've played plenty of Obviously Great Games in 2016, but not to the extent, progress wise, where I feel comfortable categorizing them as favorites. See: Titanfall 2, Dishonored 2, XCOM 2, and a few others that aren't sequels ( Overwatch and Hyper Light Drifter, for example). Rather, what's collected here are ten games that have lit up my home with joyousness, be that through solo play or shared with family, or proved memorable for more menacing qualities. These picks aren't necessarily The Best games I've played this year; but they've nevertheless impressed enough for me to still be thinking about them, now, positively.   
Dean's List: Patrick Klepek's Favorite Games of 2016
Quote

Waypoint High's Top Reporter Patrick Klepek discusses his favorite games of 2016.
The Dean's List: Austin Walker's Top 10 Games of 2016
Quote

One of them is a game he never played and the other uses something called "dice." Who is this amateur?
Kotaku GOTY Lists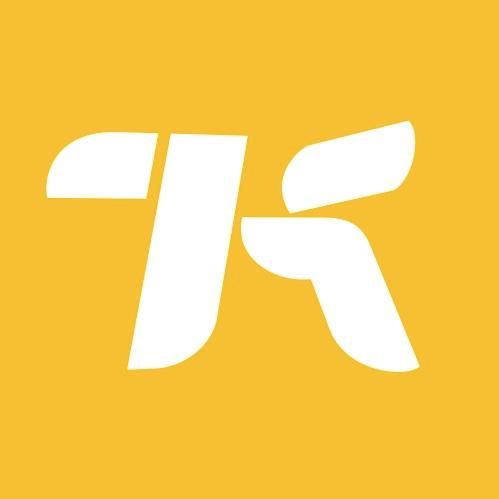 Nathan Grayson's Top 10 Games Of 2016
Quote

"Pa," said the girl, "famine took everything from us, and disease the rest. Also the other day a pack of wolves plain stole old man Edwards, and they didn't even 'splain what they was plannin' to use him fer." The father studied his daughter, gaunt but strong, face hollowed by months of uncertainty. "The video games, though," he replied. "The video games were good this year."

(Note: I'm not arranging these in any particular order, because rankings are silly.)
Kirk Hamilton's Top 10 Games Of 2016
Quote

Stop me if you've heard this one: A farmer, a hitman, and a little boy all walk into a bar. Everything's moving in slow motion, so the bartender's like, "Dishonored? I hardly even know 'er!"

No but seriously, folks, 2016 was a pretty great year for games. I had a hard time narrowing down my favorite games of the year, but I decided not to cheat like I have in past years (see: 2013, 2014, 2015) and to really hold myself to ten.

Here they are, in no particular order.
Quote

When I'm not eating snacks or playing with toys, I like to relax with some video games. Through a careful selection process that mainly involved me staring at at a large list, shaking my head and swearing, I've managed to narrow the games I played in 2016 to ten favorites.

I started off with a list of my definitive top ten games of 2016. Then I went through a list of games released during the year, realizing I had somehow missed months January through July in my initial assessment. The list, not nearly as definitive as I'd first thought, swelled to two dozen. Then the swearing began.

The rest of the process is unimportant (darts were involved, but not in the way you're thinking). What's import is I now have a really definitive list of my top ten games of 2016, listed by mouth feel. Enjoy.
Quote

My 2016 was a year of surprises. There were so many games I didn't expect would capture me the way they did, featuring genres and mechanics I usually don't like but that nevertheless thrilled me. I tried a lot of new kinds of games this year, and I found a lot of new favorites. Here's my top 10.
Quote

Next up on our week-long series higlighting our personal favorite games of 2016: Griffin McElroy What tickled his fancy this year? Watch to find out, and stay tuned tomorrow for Simone's top picks!
Quote

What were some of Russ Frushtick's favorite games of 2016? And more importantly, can he draw them in MS Paint? Let's find out!
Quote

Every day this week, you'll see a new personal Top 5 Games of 2016 video from each member of our video team! Starting off the series this year is Polygon's newest video producer, Pat Gill. Say hello!
Quote

Join Nick Robinson as he runs down his 5 favorite video games of 2016 — plus one bonus recommendation for the holidays.
Quote

Next up on our Top Games of 2016 series is Simone de Rochefort, whose artistic ability is matched only by her taste in games. Stay tuned for more Top 5's every day this week!
Justin McElroy's Top 5 Games of 2016 — Polygon
Quote

Our final Top Games of 2016 video comes from Justin McElroy, who refuses to put numbers on his favorite games but wants you to know what they are anyway!
From Minecraft porn to the CSGOLotto scandal: the craziest news stories of 2016
Quote

2016 is about to shut its massive door in our faces, just like it's been doing all year. From all your favourite celebrities pushing up the daisies, to a US election result that nobody seems sure isn't just Russia playing a practical joke, 2016 has been the worst year since current affairs began. At least there were videogames, right?

No, videogames wanted to tear your heart out and dine on it in front of you, too. 2016 was the year your childhood darling Lionhead shut down, your brand new graphics card burst into flames, and Capcom stole your arses.

Thankfully it wasn't all bad, though. 2016 was a year of new beginnings for people from many different walks of life. The Chuckle Brothers somehow managed to become assassins, Barbie became a videogame developer, and Terry Crews became a PC gamer.

Yes, it's been a heck of a year, which is why we're about to relive it all again. Starting with…
STALKER: Call of Chernobyl wins ModDB's Mod of the Year, Rimworld grabs IndieDB's top prize equivalent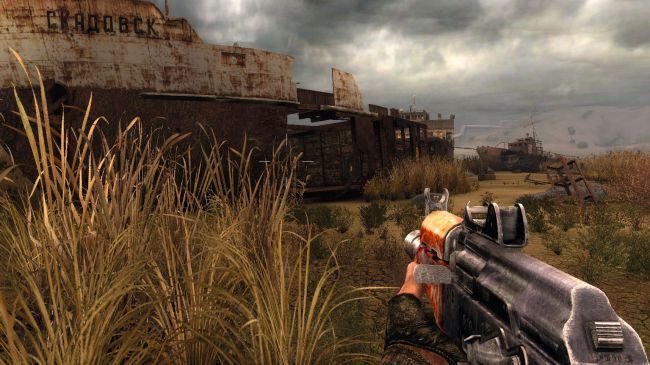 Quote

After 20 days of public voting, ModDB has named STALKER's Call of Chernobyl as its Mod of Year. Likewise, sister site IndieDB has announced RimWorld as its best indie game of 2016.
I Introduced My Mom To VR For Christmas And She Took It Like A Champ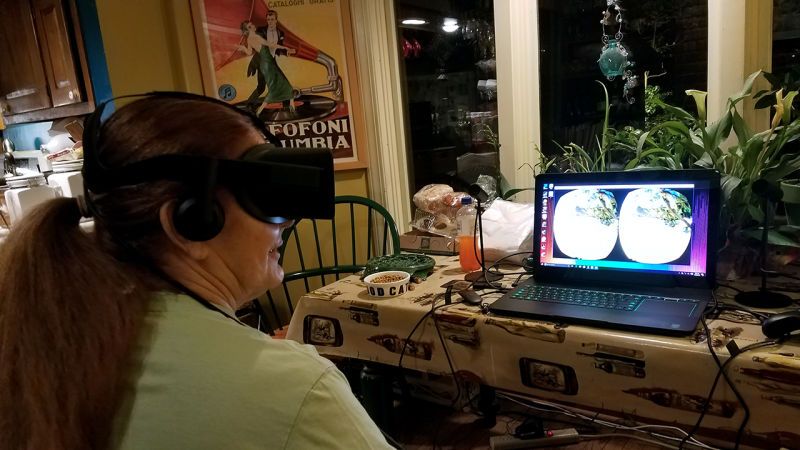 Quote

On Christmas evening, after the rest of our extended family had fled to their respective homes, I hooked up my Oculus Rift to the new Razer Blade Pro, pushed aside the plants and cat food bowl on the keeping room table and introduced my 70-year-old mother to virtual reality. It went quite well.
How 'Hotel Dusk: Room 215' Inspired a New Investigation
Quote

We know all about video gaming's high-profile auteurs, but thankfully there are always more creators to explore—just check the credits.

To this day, when I play a video game that tickles me in a way I wasn't anticipating, that offers something fresh, I immediately click to Wikipedia: who is behind this marvelous thing, and how do I get more of it? The most recent example of this process, from perusal to play to about-to-pay-for-more is Hotel Dusk: Room 215, a game coincidentally celebrating its tenth anniversary in January 2017.
Space Marine: the 40K brawler a sequel or two away from brilliance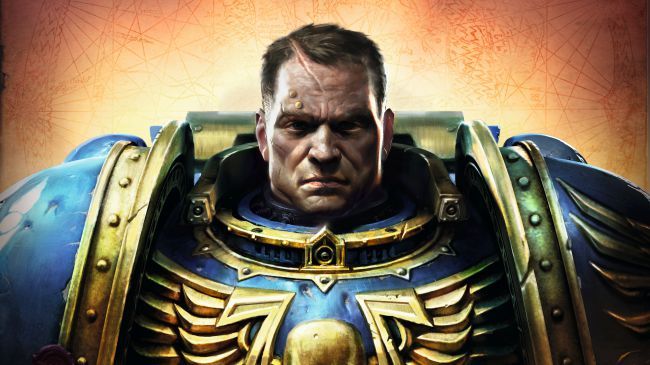 Quote

Captain Titus stands seven feet tall, clad in his holy armour. He has a pistol the size of most shotguns and a chainsaw for a sword. He has a rectangular head, the voice of Mark Strong and the chiselled chin of an Olympian, and he lives to kill Orks in their thousands.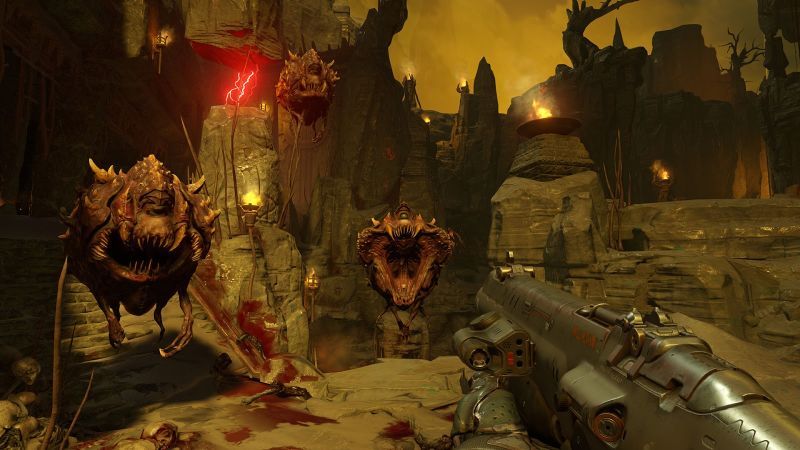 Quote

Innovation is like a game of telephone. Someone creates a message, but as it spreads, it loses its meaning. Lessons that seemed clear back in the first-person shooter's formative years became taken for granted and eventually forgotten. Shooters today are all about weapon limits, level design set pieces, and regenerating health. Doom's return in 2016 was like finally hearing those original lessons with startling clarity. Its immaculate design is a defiant reminder of the strength of classic shooter design.
AAA Games Weren't Afraid of Getting Political in 2016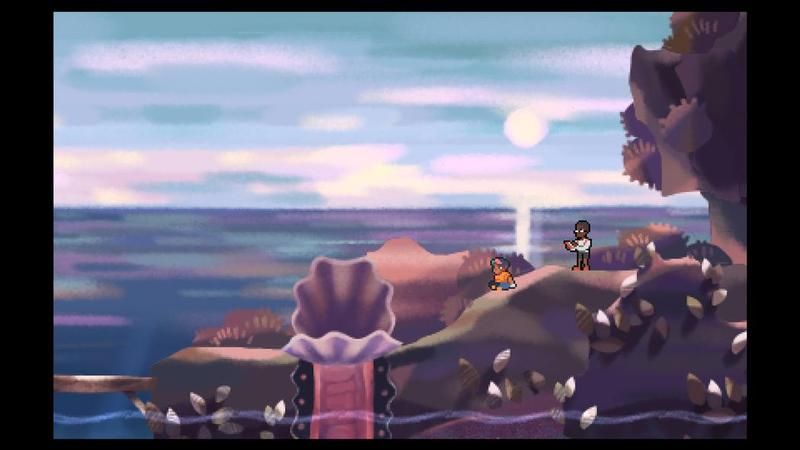 Quote

Nothing in the human world is apolitical. The very insistence that games "apolitical" attitude is in itself political, favoring the status quo, or avoiding the necessary conflicts and conversations that lead to growth and progress.

For a long, long time, many folks on my side of the political spectrum bemoaned the AAA game space's failure to really connect with larger social movements. In the last few years, we've had crucial, painful conversations about race and police brutality (and the rising militarization of American police), all while so many "big" games still set players in the roles of hyper-powered soldiers, vigilantes, or even, occasionally, cops.
Game Design Deep Dive: Using vision as cursor in Tethered
Quote

Deep Dive is an ongoing Gamasutra series with the goal of shedding light on specific design, art, or technical features within a video game, in order to show how seemingly simple, fundamental design decisions aren't really that simple at all.
Developing A Cat's Manor in Saudi Arabia for a Western Audience
Quote

In our previous interview with Tariq Mukhttar, he talked about the indie game development scene in Saudi Arabia. His heavy involvement with the community doesn't prevent him from working on his own games, though, and this second part is about his game in development, A Cat's Manor. Due out in Q1 2017 on PC, with console and mobile releases to follow, the puzzle-heavy adventure game reached #8 in the Steam Greenlight rankings before being accepted.
The making of Sapienza, Hitman's best level
Quote

How this intricate seaside sandbox helped IO to perfect the Hitman formula.
After My Dad Died, He Left Behind Thousands of Hours of Civilization Save Files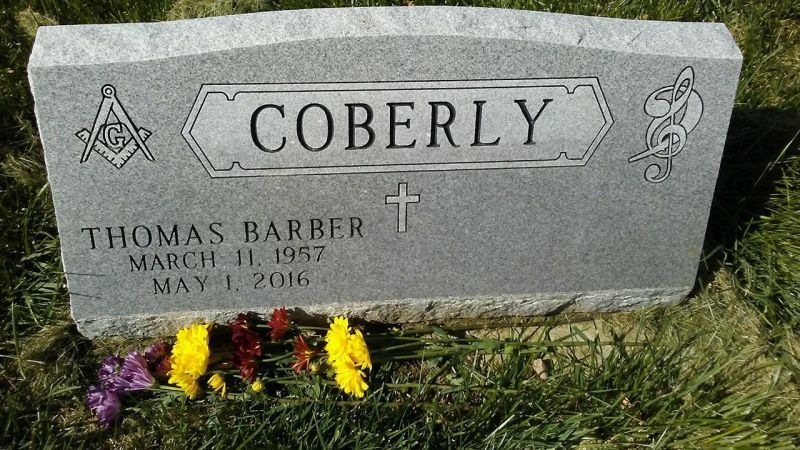 Quote

And here I am, now, and on his computer are all the save files from his thousands of hours of electronic conquest–4600 hours of time stored in little pockets of electronic information on a hard drive. I have spreadsheets where he tracked his scores, playing through every leader and comparing the results. I have all these things, and I don't know what to do with them.
Mafia III's Story Works Because Of The Open World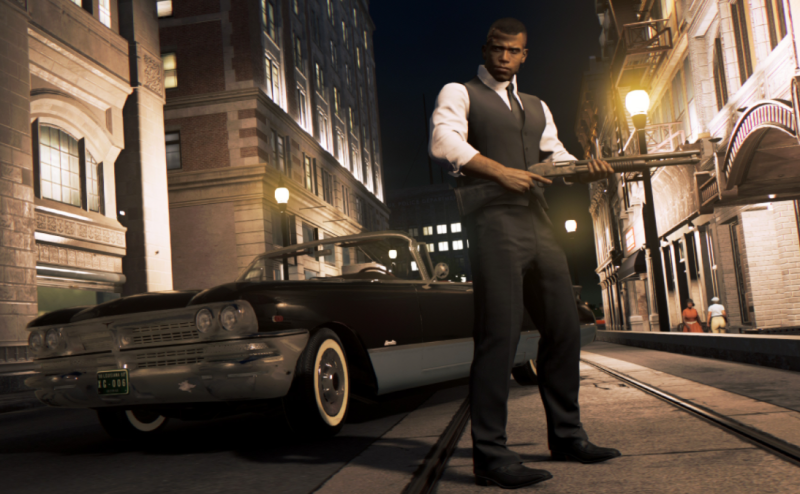 Quote

However, Mafia III is less about gaining power as much as it is living with power, and understanding how restricting freedom really is.

Understanding a game's form helps creators understand how to break it, and to put it on its head. A sonnet does not need to be about love, an FPS isn't always a game of war, and an open world game like Mafia III is not always about freedom. Though it doesn't succeed all the time, Mafia III takes the openness of the sandbox game and makes it feel like a burden for Lincoln.
Thousands of Star Wars: The Old Republic players gather to honor Carrie Fisher
Quote

Since the announcement of her passing, memorial services continue across the virtual galaxy.
Carrie Fisher was 'gracious, funny and creatively open' in her small Dishonored role, says Arkane's Harvey Smith
Quote

This won't be news to everyone, but I must admit: I myself did not know Carrie Fisher had a role in the first Dishonored game. Following the untimely passing of the actress best known for portraying Star Wars' Princess Leia earlier this week, Arkane's co-creative director Harvey Smith praised Fisher's professionalism and manner while contributing to Corvo's first adventure.
Surviving 2016's Deplorable Boss Rush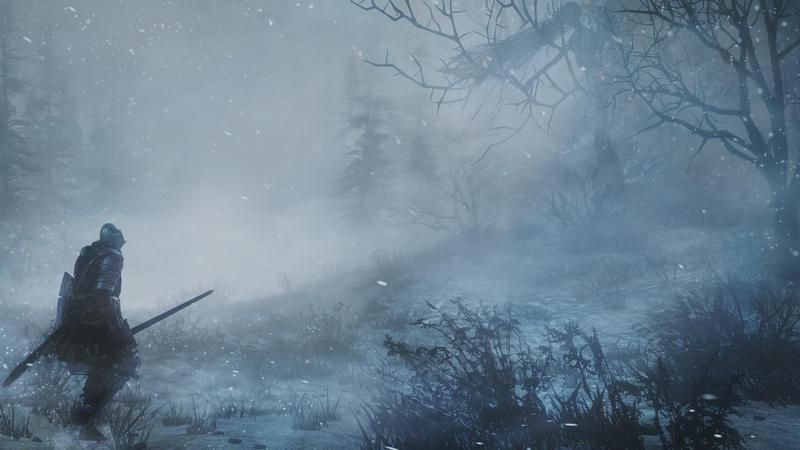 Quote

I don't think that video games that teach you how to do a thing, like recycling or reducing your carbon footprint, are very interesting, but I do think that games can teach us new ways of thinking. In the same way that anyone who does photography for an extended amount of time will begin to see things a little differently, I think that anyone who gets deep into video games has the same thing happen.

I don't think the value of games is in telling you what to think. I think they can help teach players how to think. Boss rushes are some of the most bleak, difficult, rage-inducing parts of video games, but that also means that they have a lot to tell us about how to cope with bleak, difficult, rage-inducing things.
2016 burst the VR hype bubble — Epic's Tim Sweeney thinks that's not a problem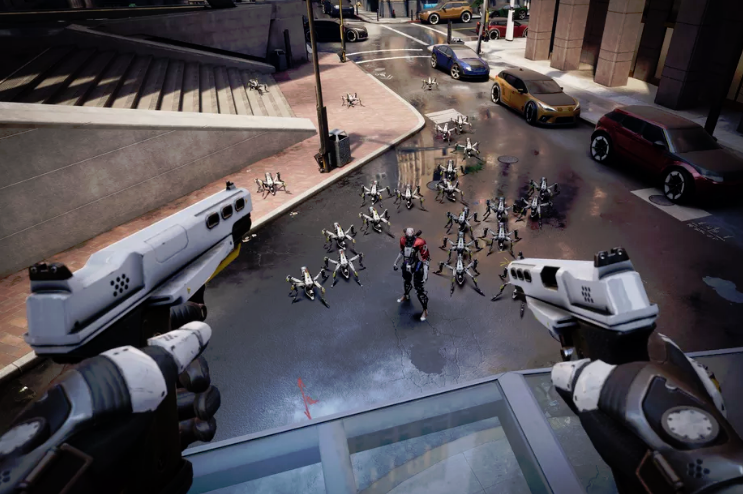 Quote

Last year, Epic CEO and co-founder Tim Sweeney predicted that between three and five million VR headsets would be sold in 2016, calling it the "most revolutionary change that's happened in the history of computing." While nobody has exact numbers for the first wave of consumer VR headsets, sales seem to have been lower than expected for some. But Sweeney remains a prominent supporter of the medium, which he says is just getting started.
Epic's Tim Sweeney: Realistic Virtual Avatars Could End VR Harassment
Quote

Industry legend Tim Sweeney said as much in a recent interview with The Verge. Talking about the issues with online harassment, he pointed towards "virtual anonymity" as a key factor in removing the "social moderating mechanisms" that people have in real life. "I think that's the root of the toxic behavior," he said.

Sweeney concluded by reinforcing his belief that "as soon as you can actually see the human emotional reactions," people might change their tone.
Obviously people more experienced in that area don't share his level of optimism.
How a jungle map made Arma 3 grittier in 2016
Quote

Arma 3's first expansion brought a new spirit to our favorite sim.
Why Alan Wake's creators want to make you the storyteller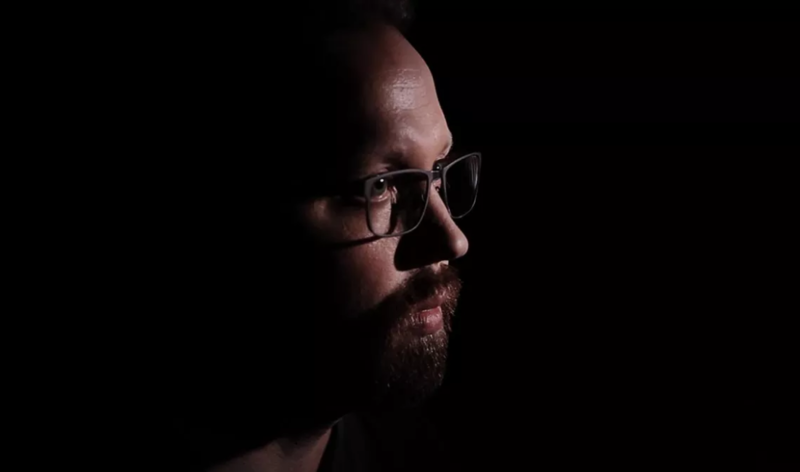 Quote

The company is up to 140 employees now, with 30 coming on in the past four months alone.

I hopped on Skype with Thomas Puha, head of communication for Remedy, and Remedy game director Mikael Kasurinen one morning, an evening in Espoo, Finland, just as their Christmas party was wrapping up.
Games Made Violence Meaningful in 2016
Quote

The solution isn't to sanitize games, but make to give incidents of violence the appropriate weight. Several games got that balance right this year.
Quote

Just in time for the Winter sale, it's a new batch of weird bullshit from my inbox! IF YOU CARE THESE GAMES ARE REALLY CHEAP RIGHT NOW
Well, the sale will have ended by a day at time of this article/thread's posting.
Listen to the best game music of the year
Quote

Videogame music has its classics, and they're usually easy to pinpoint as they trickle out every few months, and previously, every few years—but now, we can hardly keep up. To help sift through all the (lovely) noise, we put together a collection of our favorite soundtracks of the year. If you don't see your favorite here, share it with us in the comments and let us know why it stands out.
The Best Video Game Music Of 2016
Quote

2016 was a great year for video games, and an even better year for video game music. It was also a diverse year, with a mix of Norse folk music, spy movie histrionics, ambient soundscapes and extremely heavy metal.
The Year In Video Game Sex, 2016
Quote

2016 was a big year for nerdy perverts. Overwatch alone probably started an entire sex industry, VR porn became the face of virtual reality, and more games tackled raunchy subjects.

More than anything, 2016 felt like the year horny fandom took over the internet. We talked more about the characters people wanted to kiss and fuck than ever before, and we still probably didn't cover most of it.

Here's a look at our biggest sex stories of the year. May the thirst never be quenched in 2017.
The prettiest screenshots of 2016
Quote

Between our weekly Pixel Boost column and whatever resolution tinkering we do on our own time, we take a lot of pretty, ultra-high-res screenshots every year. A couple years ago, we started a tradition of putting together a gallery of our favorites at the end of the year—so whether by us or talented Pixel Boost contributors Mary K and James Snook, these are the prettiest screenshots we published in 2016. 
The Best Video Game Concept Art Of 2016
Quote

Here, after much deliberation, is a collection of the best concept art from video games released in 2016.
History of Earthbound: From MOTHER to UNDERTALE? - A Brief History
Quote

EARTHBOUND - such an amazing game right?! Its history has a magical celebrity saga that only Japan can deliver, filled with games that produced some of the most loyal fans in the history of Nintendo. But this cult classic game gave more to the gaming industry than just Mother, Earthbound, and Mother 3. It was the inspiration and influence for many modern day RPGs, including the ever popular Undertale. And Ryder is hear to tell you all about it.
Grand Theft Auto Advance: Two Prototype Demos
Quote

Two incredibly early demos of GTA: Advance to close out 2016.
Things I found entertaining throughout the week relating to video games
What were the sexiest video game moments of 2016?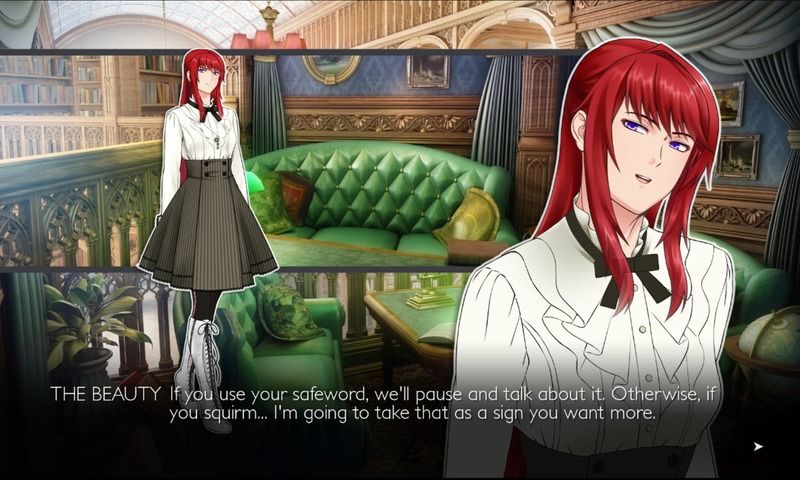 Quote

I know you're all probably sick of games about rhythmically touching pixelated vulvas in an attempt to make them have lovely orgasms, but hear us out.
Quote

Congratulations, you have made it to the end of 2016. Reward yourself with the Best Of the "Best Of"s from 2016.
---