Richard Garriott interviewed about his book, working with EA, current game, and getting older and making changes. RE7 producer and director talk about making the game feel more realistic and scarier, new Bioware game, Pillars of Eternity 2 crowdfunding campaign, effects of cutting art funding and travel bans on the industry, final moments of Asheron's Call, Ni No Kuni 2 coming to PC, interviews with Geralt's voice actor, hbomberguy talks about why Mario Odyssey is uncanny, footage from the first E3, Battlefront 2 will have a campaign, Noah Caldwell-Gervais dissects the Dishonored games, Noclip profiles John Romero, future of Deus Ex in question, why Sega games focused on environmentalism, Yakuza 0's localization and being a postcard from 80s Japan, Writing On Games analyzes every episode of Hitman 2016, and more.
Gaming News (Announcements, release dates, previews, interviews, expansions, DLC, updates, company news, new tech, mods)
QuakeCon 2017 dates announced, new venue confirmed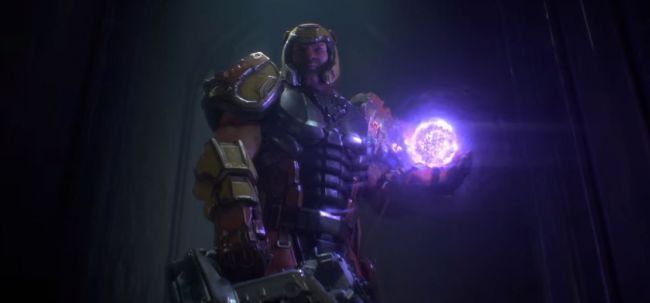 Quote

QuakeCon will return to Dallas this year, and for its 22nd instalment it'll move to a new – and bigger – venue. The four day event will kick off on August 24 at the Gaylord Texan Resort and Convention Center, and will run until August 27.
GDC travel plans snared by anti-Muslim immigration order
Quote

Navid Khonsari, the Canadian-Iranian creator of the acclaimed 1979 Revolution: Black Friday says he has suspended his international travel plans for the next 90 days because he isn't sure that if he left he would be permitted to re-enter the United States, where he has lived as a legal permanent resident for 17 years.

Shahid Kamal Ahmad, a games developer in the United Kingdom (and formerly PlayStation's director for strategic content) said on Twitter that he would not attend GDC 2017 in light of the order.
Shahid Ahmad is one of the biggest reasons why Sony had so many games from Indie developers and started to develop good relationships with them as a publisher.
How closing borders kills understanding, and censors art
Quote

Why am I writing about this on Gamasutra, you ask? Because I was going to attend the Tehran Game Convention, the first big international game conference in Iran, to speak to developers, and also to write about what they're doing there. Now I can't, and neither can anyone else from the United States, unless something changes drastically. Make no mistake, this censors art.
Microsoft explains how Windows 10 Game Mode will improve performance in UWP and Win32 games
Quote

Game Mode is available in the next Windows Insider build. Microsoft tells us how it works.
Windows 10 Game Mode goes live in latest Insider build
Quote

Fast ring subscribers can start testing the new Game Mode in Windows 10, but the build has some big bugs onboard.
Ni No Kuni 2 is looking just as sweet as the original
Quote

Fantasy tale is coming to Windows PC as well as PlayStation 4
Star Wars Battlefront sequel will release this year with a campaign mode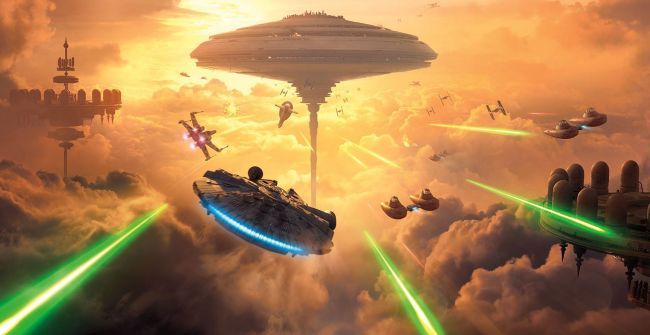 Quote

DICE's Star Wars Battlefront will get a sequel this year, according to EA CEO Andrew Wilson in a statement to shareholders. Scheduled to release during the "2017 holiday season", which sits between September and December, the game will feature a single-player campaign mode and will be co-developed by DICE, Motive and Criterion.
Breath of The Wild is Beatable in 15 minutes! Interview with Miyamoto & Aonuma
Quote

Straight from an interview with Miyamoto and Aonuma: a Zelda Breath of the Wild speedrun is possible. Beatable in 15 minutes!
Eldar domination: hands-on with Dawn of War 3's space elves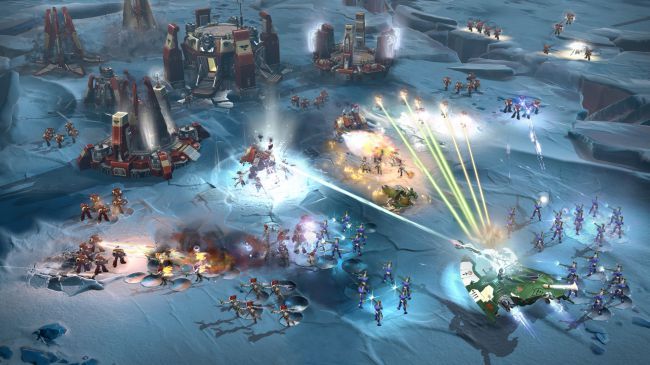 Quote

A few squads of burly Space Marines, members of Dawn of War 3's Blood Ravens Chapter, are hanging around a communications device, probably swapping tips on the best oil to use on their bulky armour. Little do they know, right next to them, Eldar are gathering. Cloaked warriors hide in the open, while the rest of the army lingers in the tall grass, essentially invisible.
Loot Rascals, the deck-building hexplorer with a Glaswegian genie, release date set
Quote

Tom reckons Loot Rascals looks like the "weirdest roguelike since The Binding of Isaac", and, if you consider its vibrant '80s cartoon style, alien exploration premise, and the fact that one of its central characters is a Scottish teapot-shaped genie—that's probably bang on the money. It's also a turn-based, deck-building asynchronous multiplayer which now has a launch date: March 7, 2017.
Seven: The Days Long Gone teases isometric stealth in latest trailer
Quote

"Our game is coming in 2017 for sure," said IMGN.PRO's Jakub Ryłko of its incoming role-player  Seven: The Days Long Gone when I caught up with him last month. This is good news, I reckon, because the open-world isometric sandbox sounds very promising—with its sprawling visa-restricted map, credible take on the post-apocalypse, and smart-looking combat and stealth. The game's latest trailer teases the latter.
Stealth, silencers and drug syndicates in Ghost Recon Wildlands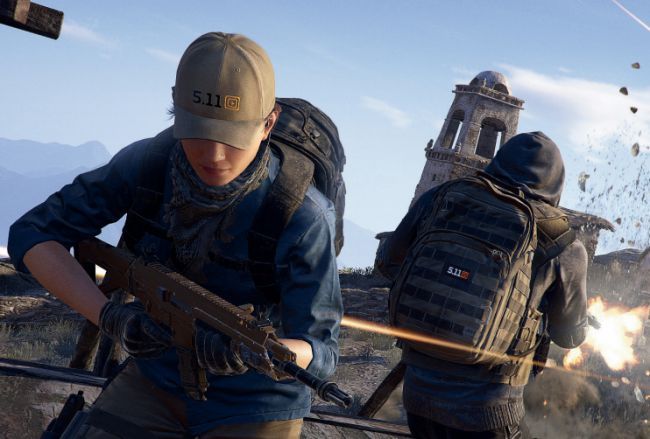 Quote

The Ghosts return to take on an evil Bolivian drug lord.
Hand-drawn puzzler Gorogoa has a new trailer, and a 2017 release date
Quote

We first looked at beautifully illustrated puzzler Gorogoa back in 2013, a game that, at that point, had a mid-2014 release date. In an alternate universe, perhaps that came to pass, but unfortunately it's now 2017 in The Darkest Timeline and there is no Gorogoa to be found. Thankfully, a release is imminent, and let's hope it actually happens this time, because this year could sure use some more lovely things in it.
The ineffable loveliness of Gorogoa
Quote

Picture-book puzzle game draws on magic and beauty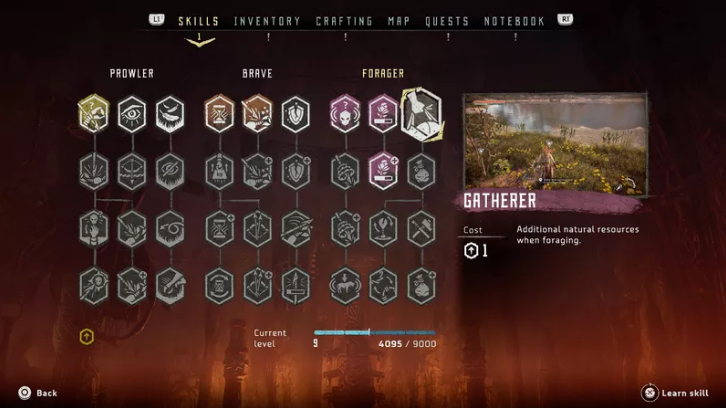 Quote

Guerrilla Games has created a beautiful, deadly open world
Dauntless is the PC Monster Hunter game we've all been waiting for
Quote

We go hands-on with the free-to-play Monster Hunter-style game.
AJ's Torment Tides of Numenera Preview
Quote

The team for Torment: Tides of Numenera at inXile Entertainment drops by and shows off their upcoming cRPG to AngryJoe & OtherJoe in this Game Preview!
'Torment: Tides of Numenera' Has More Words Than the Bible
Quote

inXile Entertainment CEO Brian Fargo talks crowdfunding, 'Torment,' and fans.
Torment: Tides of Numenera dev issues apology for missed stretch goals
Quote

"We did have to cut some content, and had to make some difficult decisions based on lengthy internal prototyping, budgeting, and scheduling considerations," he told me. "Some of our initial ideas didn't pan out as we had hoped, and some of them would have cost us content that we felt was more important for the overall experience of the game. Game development is never a straight line, and it's extraordinarily rare for a project to go unchanged from vision to completion.
BioWare's next new series launches by March 2018
Quote

"It's an action-adventure, not RPG," Wilson added during the Q&A portion of the call. That's a change of pace for BioWare, which is best known for its role-playing game franchises.
Ace Combat 7 now coming to PC and Xbox One as well as PS4
Quote

Ace Combat 7 is coming to PC via Steam and Xbox One as well as PlayStation 4 later in 2017.
Final Fantasy 12: The Zodiac Age gets a launch date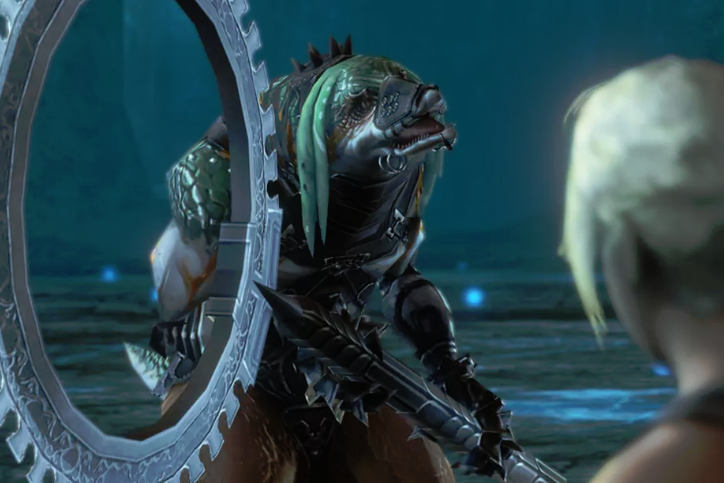 Quote

Square Enix announced the launch at a 30th anniversary event for the Final Fantasy franchise today.
MASS EFFECT™: ANDROMEDA – Official Cinematic Trailer #2
Quote

Unravel the secrets of a vast galaxy, battle hostile alien threats, and build a crew to help you survive it all in *Mass Effect: Andromeda*. Humanity's future rests on your shoulders. How far will you go?
Meet the Mass Effect: Andromeda Pathfinder team in a new briefing video
Quote

The new Mass Effect: Andromeda cinematic trailer isn't the only piece of galaxy-hopping hotness to come out of BioWare today. The Andromeda Initiative website has also been updated with a new video focusing on the Pathfinder team, including dear old daddy Ryder himself.
A Small Detail You Might Have Missed About Mass Effect: Andromeda's New Trailer
Quote

Wait a minute, though. Harper. Harper. That name sounds familiar. Who who else has that surname?
Does our dad die in Mass Effect: Andromeda?
Quote

Something must happen to the former Pathfinder. Let's just hope his consciousness isn't stored in his AI.
Mass Effect: Andromeda -- No Crossplay, PC Version Has Uncapped Frame Rate
Quote

Even more details confirmed about the upcoming RPG.
The characters of Mass Effect: Andromeda - who you can batter, befriend and boink
Quote

Look beyond the starships, biotics and looming alien menaces, and it's Mass Effect: Andromeda's characters - the people (and aliens) with whom you fight, flirt and fu... umble - that will be its beating heart. The original trilogy was an escapist space opera famous for its scale, but its lifeblood was the same as that of any other great RPG: well-written, engaging characters. Who could forget Mordin's merry songs of scientist Salarians, Tali and Legion's debate over the soul of the Geth, or Garrus's endless calibrations?
Injustice 2 - Robin Gameplay Trailer
Quote

The line between hero and villain has become blurred as the most epic battle in the DC universe rages on in Injustice 2. While Batman has emerged the victor in his battle against the Regime, a new threat arises and poses the ultimate threat to Earth.
New Need for Speed game coming soon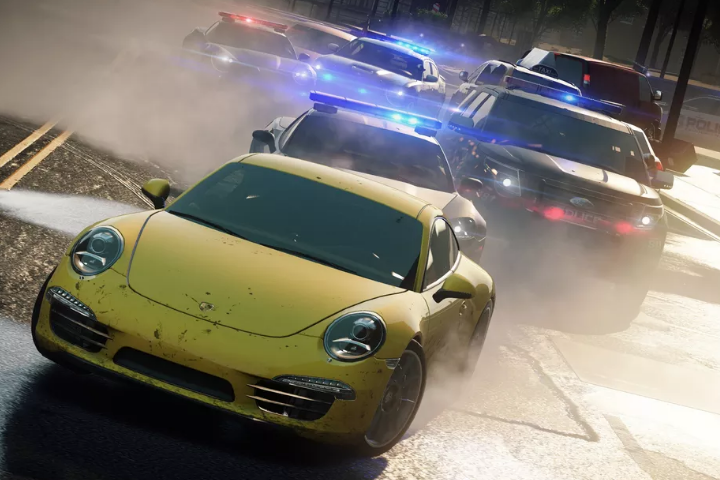 Quote

"Best-looking Need for Speed game we've ever produced"
Double Dragon IV is a retro sequel releasing next week
Quote

An old-fashioned co-op action game, out on Tuesday.
Sniper Elite 4's 101 trailer shows there's more to the game than just nut shots
Quote

Whenever a Sniper Elite games comes out, I get weirdly excited about popping testicles from 500 meters. However, despite that incredible selling point, there's a bit more to this sniping simulation than just blowing off balls.
NBA Live pushed back to fall 2017, new UFC game on the way
Quote

It's shaping up to be a big year for EA Sports
"There is a very high possibility" of a NieR remaster if Automata "sells like hotcakes"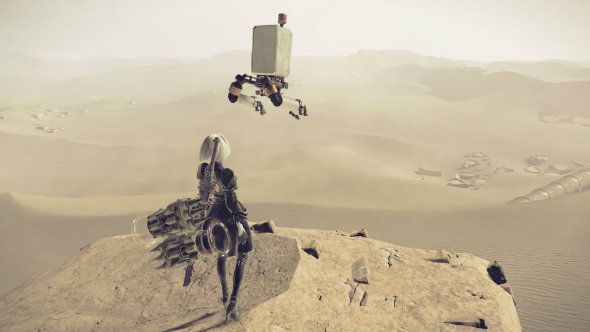 Quote

Square Enix just hosted a live Q&A with eccentric NieR creator Yoko Taro, Platinum Games designer Takahisa Taura, and producer Yosuke Saito, who hinted at the possibility of a remaster of the original game. Thing is, we all have to buy NieR: Automata first.
Romero family's Gunman Taco Truck out, designed by 9-year-old
Quote

I had heard that Brenda Romero was working on a new, serious game which in part explored the relationship between Mexican culture and food, but Gunman Taco Truck [official site] wasn't what I was expecting… Oh, wait, this isn't that? This action game about blasting your way across post-apocalypse United States and selling tacos to the survivors was actually designed by a nine-year-old Donovan Brathwaite-Romero and co-developed by him with his mum Brenda and stepdad John Romero. It's now out on Steam and there's a trailer below.
The Nilfgaard faction shows Gwent has a life after The Witcher 3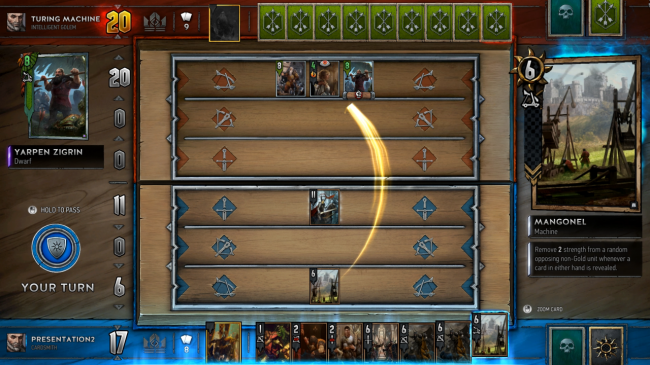 Quote

The upcoming faction introduces new systems that show Gwent's potential as a standalone card game.
Fire Emblem Heroes: hands-on with Nintendo's next mobile game
Quote

Nintendo tackles a more traditional take on free-to-play
Mobius Final Fantasy announced for PC with FF7 remake tie-in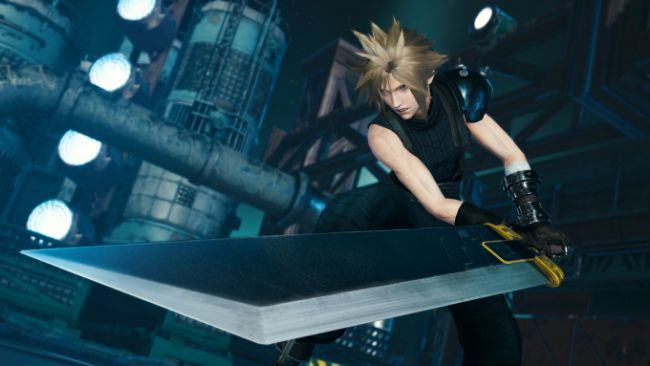 Quote

Mobius Final Fantasy, in case you're unaware, is a free-to-download RPG mobile game which landed on mobile devices in 2016. Ahead of the western world's Final Fantasy 7 Remake promotional event on February 7 (which was held in Japan last year), Mobius is now coming to PC on February 6.
Conan Exiles drops cinematic trailer and sets price ahead of launch next week
Quote

Are cinematic trailers helpful? I tend to file them in the same category as live-action shorts in that I'm not convinced they make me feel any more inclined to want a game after viewing. Conan Exiles is, however, a game I'm pretty excited for and this cinematic comes with news of its price and details of its special edition, should that sort of thing tickle your fancy.
New Conan Game Sure Has Dicks In It
Quote

Most video games are shy about showing a dong. Conan Exiles is not one of them.
Former Grand Theft Auto producer Leslie Benzies has a new project called Everywhere

Quote

When former Rockstar North president Leslies Benzies split with the studio in early 2016 it was surprising but seemed amicable enough, at least until he filed suit for $150 million a few months later. We haven't heard much about him since, but today he announced that he's heading up development of a new game with a working title of Everywhere, which will be powered by Amazon's Lumberyard engine.
'Everywhere' is 'very different from GTA,' but still about freedom
Quote

Leslie Benzies & co. discuss their new game
The Surge CGI trailer features an ominous sci-fi corporation, and a release date
Quote

You've probably seen a bunch of gameplay footage for The Surge – a sci-fi action RPG by the studio responsible for Lords of the Fallen – but what's actually happening? This new CG trailer sets the scene: basically, there's an ominous corporation known as CREO, responsible for maintaining some form of globe-spanning shield. Naturally, things go bad.
Avengers Project announced, start of a new Marvel series from the Deus Ex and Tomb Raider devs
Quote

After suggesting we keep our eyes on its social feeds "for an exciting announcement" at some stage today, Square Enix has now revealed a "multi-game partnership" with Marvel.
Sources: Eidos Working On Guardians of the Galaxy Game, Future of Deus Ex Murky
Quote

We may be waiting a long time for the next big Deus Ex game. The developers of the iconic franchise have moved on to other big franchises, according to sources speaking both to Kotaku and other outlets. Sources say Eidos Montreal has cancelled a planned sequel to Deus Ex: Mankind Divided, which came out last year.
Commander creator and multicrew land in the Elite: Dangerous 2.3 beta on February 26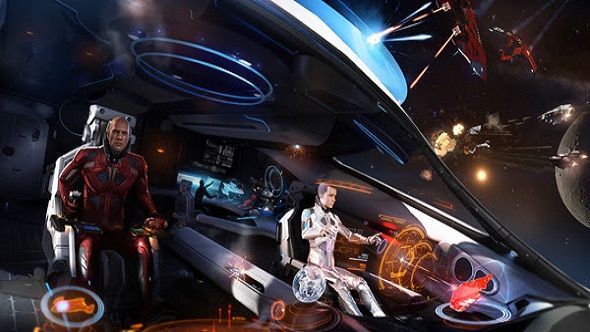 Quote

Select players will be able to get a head-start on getting to grips with the Elite: Dangerous commander creator soon, as the beta for The Commanders update is landing on February 26.
Blizzard Says Overwatch Skins Accidentally Made Mei Look Thinner

Quote

Which sounds faintly ridiculous, almost like the kind of thing a company would say when it's hastily backing down from something in the face of unhappy users. Until you consider that, hey, maybe it was actually a bug.

Her waist does indeed look whack.
Blizzard is working on changes for Overwatch's Bastion
Quote

Of all of Overwatch's heroes, few feel more neglected than Bastion, the Omnic robot that speaks only in beeps and boops. The hero was tweaked slightly way back while Overwatch was still in beta, but since launch has seen zero adjustments or balance changes, despite being one of the least-played heroes in the game.
D.Va's Defense Matrix to get a small buff in next Overwatch patch
Quote

It'll take some more time for the meta to shake out before we really have an answer to that question. Either way, D.Va will be getting a bit of help in the next round of Overwatch balance changes. According to a post by principal designer Geoff Goodman, it will now be easier to use Defense Matrix to block shots at point-blank range.
Overwatch now has more than 25 million players
Quote

That's across all platforms.
Total War: Arena dev diary offers peek at rework
Quote

"I drove my tractor through your haystack last night (ooh arr ooh arr)" announced The Wurzels as they bragged, using farming metaphors, about their prowess in the real-time strategy genre. Well, good news, The Wurzels, because Total War: Arena [official site] – the Creative Assembly free-to-play game which sort of went quiet but then returned with a publishing agreement with Wargaming – now has a dev diary about what's been going on.
Stardock releases Galactic Civilizations 3 2.0 update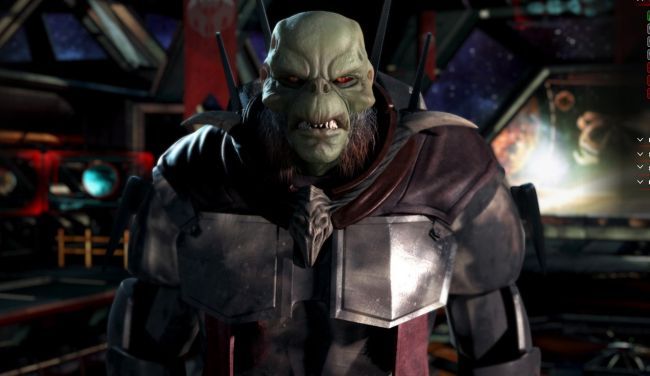 Quote

Stardock's space strategy game Galactic Civilizations 3 has undergone some big changes courtesy of the newly-released 2.0 update, including the addition of a new resource, Starbase Administrators, who are now required in order to construct starbases. Stardock said the admins, which will be available in restricted amounts, will make small empires viable by reducing the pressure to crank starbases out in large numbers.
Ark's Tek Tier update adds laser-equipped dinosaurs and power armor next week
Quote

Ark's Tek Tier update is said to be the largest patch the game has ever received.
Eight burning questions about Ark's growable beards, answered
Quote

Studio Wildcard's Jesse Rapczak tells us everything about the dino-survival game's dynamic facial hair.
Stellaris Dev Diary #58: Habitats
Quote

Hello everyone and welcome to another Stellaris development diary. Today's dev diary is going to cover a feature coming in the (unannounced) expansion accompanying the 1.5 'Banks' update: Habitats. As before, I still can't say anything about the release date of the update/expansion other than that you're in for a bit of a wait.
Hitman's "Professional" difficulty level promises new challenges and rewards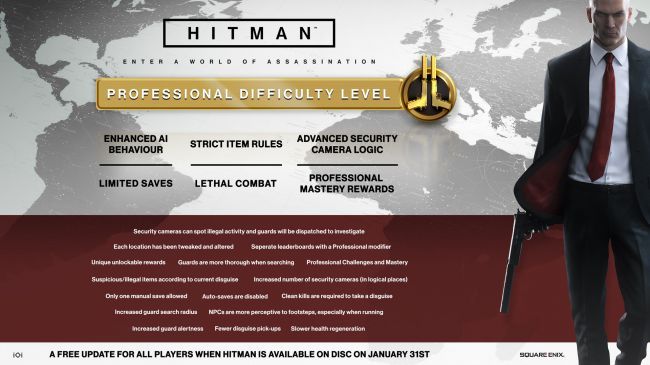 Quote

The new difficulty will be rolled out as part of the January update.
Hitman's Landslide bonus mission out next week, 19th elusive target revealed
Quote

Sapienza to Paris in the space of a week.
Endless Space 2 welcomes the Horatio in second major update
Quote

The second of three substantial pre-release updates.
March update for Titanfall 2 includes Colony map, new weapon, Pilot execution, more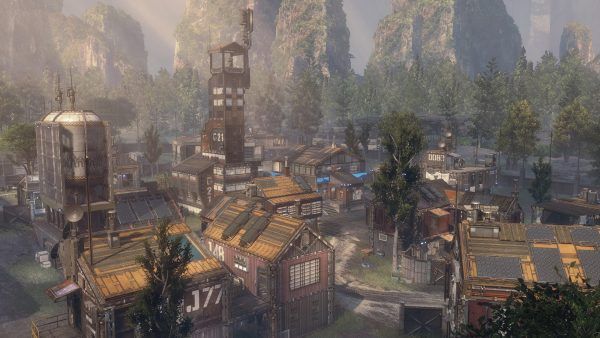 Quote

Respawn Entertainment has plenty in store for Titanfall 2 players, and in March, an updated version of the Colony map will be added to the game.
Call of Duty's latest trailer shows off Infinite Warfare's four new maps
Quote

Noir, Renaissance, Neon and Dominion join new zombies content on PS4
Enter the Gungeon welcomes new weapons, enemies and 200 levels in free update
Quote

Devolver Digital and Dodge Roll's off-the-wall bullet hell roguelike already contains a pretty substantial amount of guns—seriously, it really does—however its latest 'Supply Drop' update (which was initially expected to land in the fall/Autumn) looks to add a fair bit more.
Rainbow Six Siege's Next Character Revealed
Quote

Velvet Shell's first new Operator is Jackal.
Play Rainbow Six Siege for free this weekend
Quote

Players on PlayStation 4, Windows PC and Xbox One will be able to take part in the free weekend. Ubisoft says the free trial will offer "access to all of the maps, modes, and Operators present in the full version, giving you the full Siege experience over the free weekend." PlayStation Plus and Xbox Live Gold subscriptions will be required to play the game on consoles.
Battlefield 1 is getting a Community Test Environment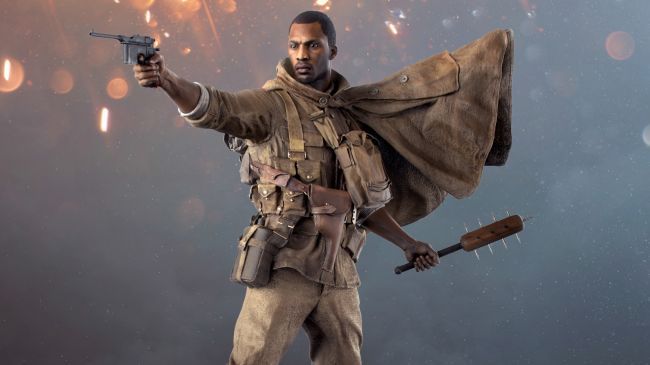 Quote

DICE announced today that it's launching a Community Test Environment for Battlefield 1, where upcoming and experimental patches will be made available for intrepid players who want to try them first and offer feedback.
Final Fantasy 15's first DLC episode launches in March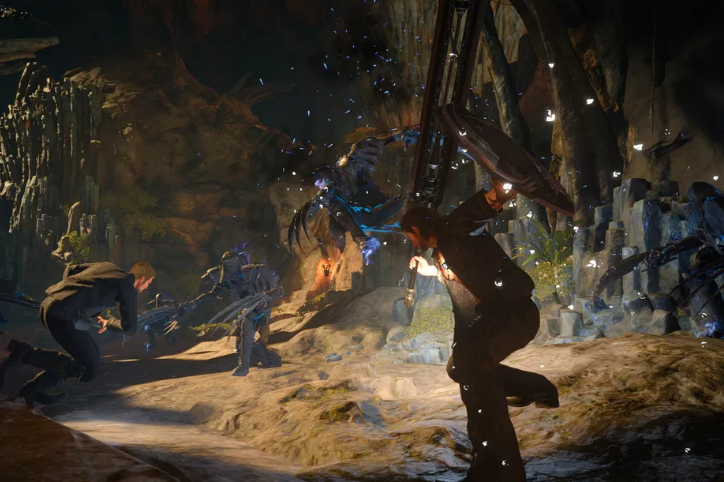 Quote

Gladiolus takes the spotlight
Gears of War 4 gets permanent cross-platform play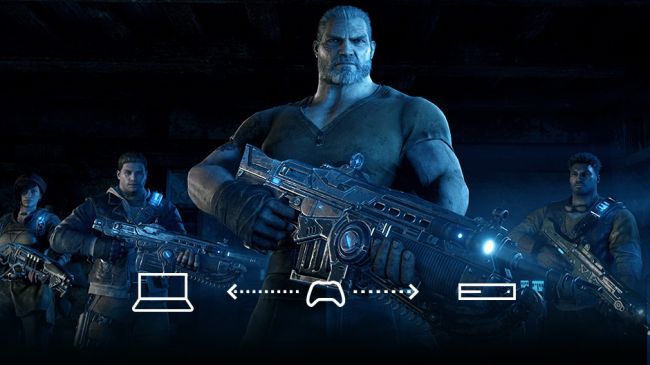 Quote

The launch of Social Cross-play means you'll be able to stick the boots into the console crowd in perpetuity.
The Elder Scrolls Online: Morrowind is coming in June
Quote

It turns out that the dataminers who discovered the Morrowind map hidden in The Elder Scrolls Online last month were on to something. Bethesda just announced as part of a livestream that The Elder Scrolls Online: Morrowind, a "sweeping adventure" through the strange, magical land of Vvardenfell, is scheduled for release on June 6. And in fine Elder Scrolls fashion, the fate of the world once again comes down to you: "Morrowind is in dire peril and it's up to player heroes to help Vivec, the legendary warrior-poet and Guardian of Vvardenfell, solve the mystery of his mysterious illness, regain his strength—and save the world from ultimate destruction."
Sunless Sea's Pirate-Poet, Cladery Heir free to all players
Quote

All Sunless Sea [official site] players get access to the formerly Kickstarter-exclusive Pirate Poet and Cladery Heir content thanks to an update to the game today. Failbetter consulted with Kickstarter backers to see if they backed the move and the consensus was apparently "the more, the merrier", or words to that effect.
Dead Rising 4 is getting new two new difficulty modes and a timed demo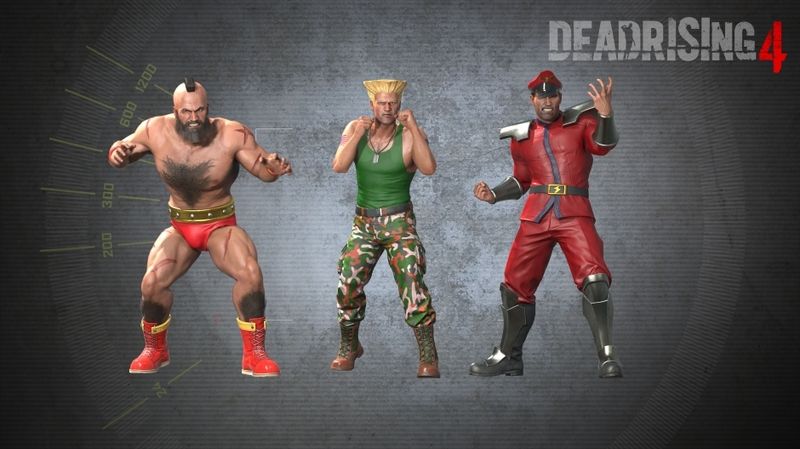 Quote

Dead Rising 4 will receive two new difficulty modes, Hard and Ultra-Hard, upon its next update on 30th January.
Thousands of People Get Banned From Pokémon Sun and Moon For Cheating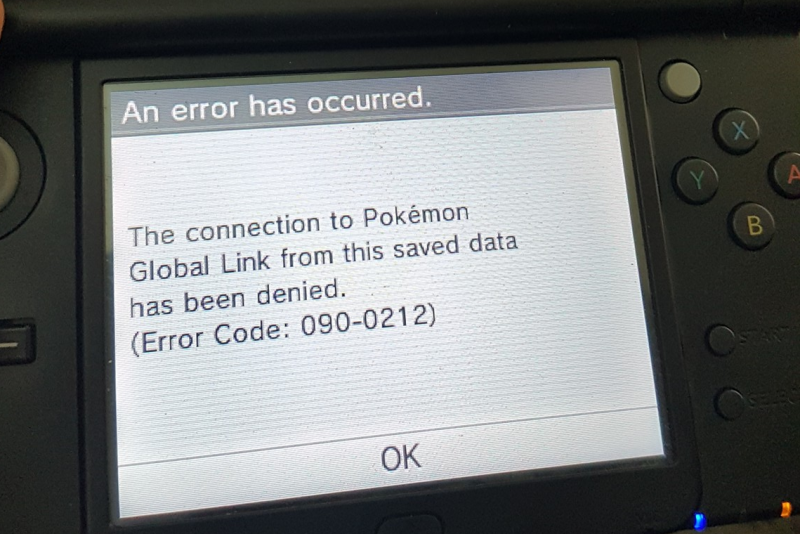 Quote

Cheating is rampant in Pokémon thanks to tools which allow players to create fake monsters with impossible stats from scratch. Well, it looks like some of the people messing around with their save files have gotten the hammer from The Pokémon Company.
Mad Catz in danger of being dropped from the New York Stock Exchange
Quote

Statement says it will consolidate stock in the next six months
Oculus VR case goes to jury with a $4B request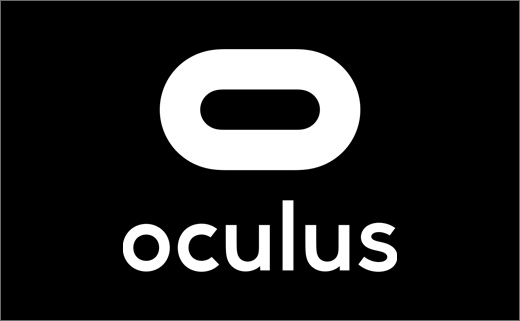 Quote

That seemed to be ZeniMax attorney Anthony Sammi's chief refrain during closing arguments today, where the attorney representing the company behind id Software and Bethesda asked a Dallas jury to rule against Facebook and award $2 billion in compensation and another $2 billion in punitive damages.
Digital Card Games Will Yield $1.4 Billion in Revenue This Year, per SuperData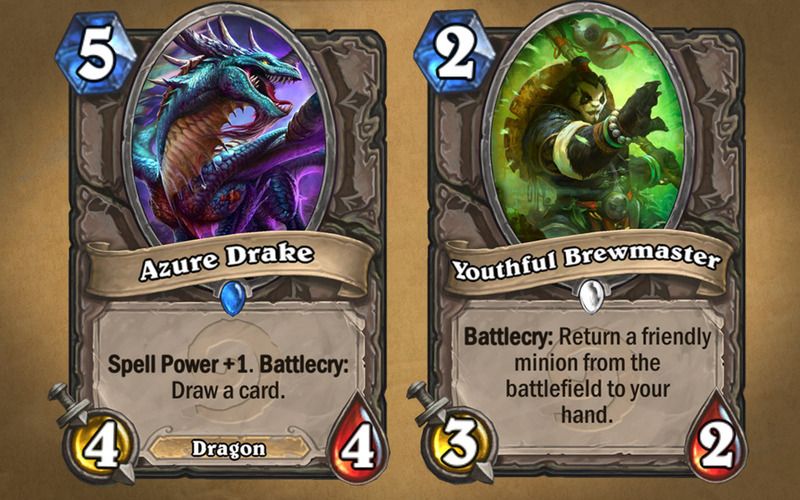 Quote

Collectible card games are generating tons of money for the games industry, according to a new study from SuperData Research. Digital collectible cards are expected to bring in a massive $1.4 billion in revenue in 2017.
Hideo Kojima shows off his fancy new studio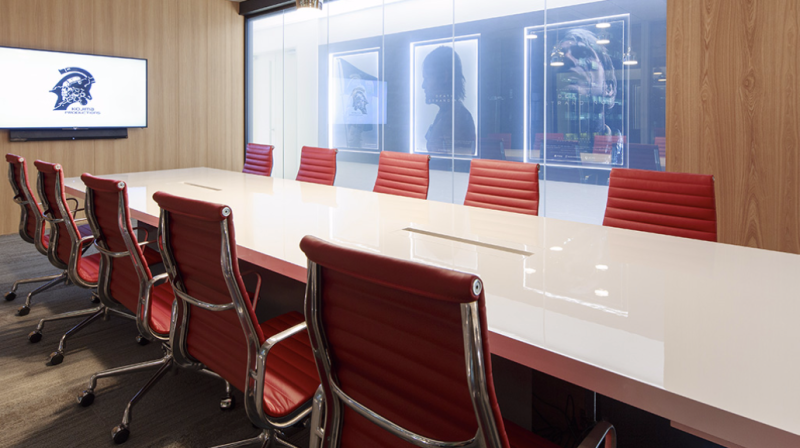 Quote

Now superstar video game designer Hideo Kojima has gone indie, he's faced with running his own studio. And what a studio it is.
As 'Muslim ban' rattles nation, game developers take action
Quote

Developers aren't shy about disdain for controversial executive order
Here's what the big businesses of video games have to say about Trump's immigration ban
Quote

Bethesda Softworks responded with the following statement

There's no public statement from EA, but a company spokesperson shared the following internal message from CEO Andrew Wilson

A Ubisoft spokesperson had this to say

Zynga reached out with both a statement from CEO Frank Gibeau as well as an internal email on the ban

Capcom, Nintendo, and Square-Enix responded as well, pointing us to the ESA statement above.
Developer Admits He 'Deserved' To Have Game Removed From Steam After Fake Reviews
Quote

There are plenty of sketchy games on Steam, but some are so fishy that the stink even causes Valve's eyes to water. Platformica was one such game, and now it's off Steam. Somewhat surprisingly, the game's developer has admitted that, yeah, he screwed up.
Shadow Warrior 2 pricing error briefly drops it to $4
Quote

Only "around 1,000 people" took advantage of this week's especially mad Midweek Madness sale.
Namco's Founder Has Died At Age 91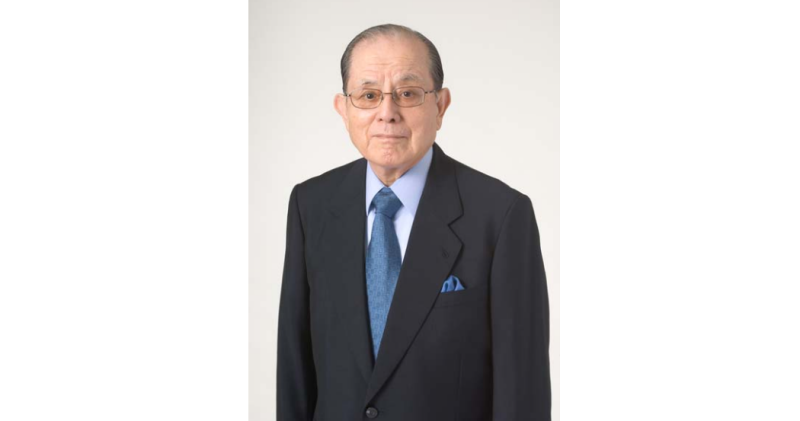 Quote

In 1955, Masaya Nakamura established Nakamura Manufacturing, a amusement-ride company that turned into Nakamura Amusement Machine Manufacturing Company or "Namco." The company later merged with Bandai in 2005.
Game Developers Mourn Sudden Passing Of Ex-Harmonix Dev Roger Hanna Morash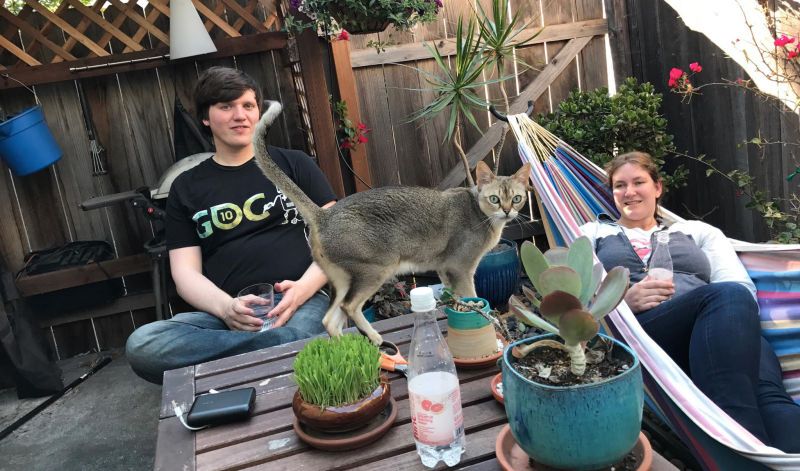 Quote

According to local publication SF Gate, the couple's bodies, along with those of their two cats, were discovered at their Berkeley home yesterday afternoon. Roger was 35, and Valerie was 32. Currently, the cause of death is still unknown. Fire investigators have ruled out all probable hazardous causes, including carbon monoxide poisoning. Homicide detectives are currently involved, but that's not necessarily an indication of foul play. "We're still stumped by this one," police officer Byron White told SF Gate.
Good but not good enough: shares in Capcom fall despite Resident Evil 7 selling 2.5 million
Quote

Shares in Capcom are down 6.5% in four days in the wake of Resident Evil 7's sales figures - even though it shipped 2.5 million units and became the best-selling game in the UK this month.
Some Persona 5 Fans Are Annoying Local Tokyo Residents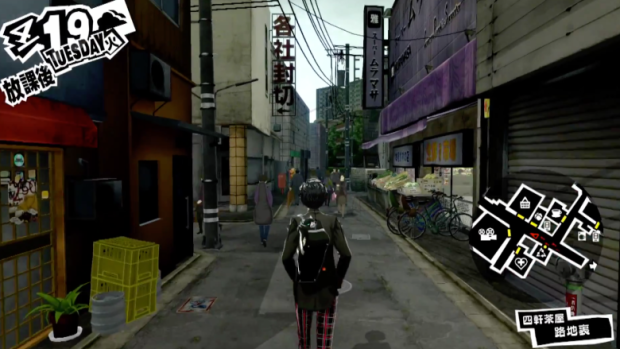 Quote

Persona 5 takes place in a fictionalised version of a real Tokyo location. Atlus is now asking fans to stop bothering the folks who live there.
The Death Star becomes a roller coaster in this amazing Planet Coaster mod
Quote

Complete with life-sized X-wings, TIE Fighters, and, yes, a trench run.
Civilization 6 mod tools and Steam Workshop support are still in the works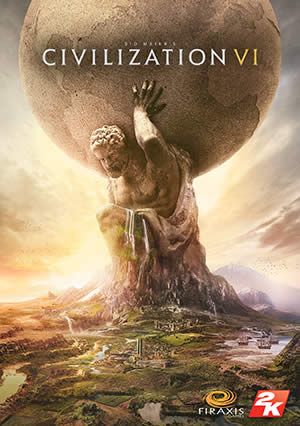 Quote

Firaxis reconfirmed during a livestream that the features are coming.
The best mods to use with The Long War 2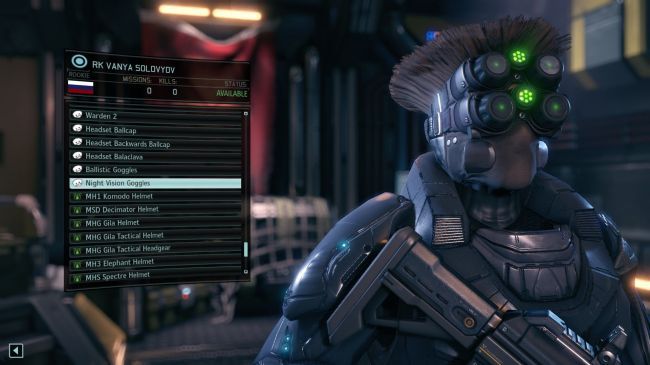 Quote

The Long War 2 is great, but the modding community can make anything better. TLW2 is a total overhaul that affects almost all of XCOM 2's systems, which ought to make it hard to mod without causing conflicts. However, a useful Long War 2 compatibility list is being regularly updated on Reddit and there are dozens of mods worth subscribing to via XCOM 2's Steam Workshop.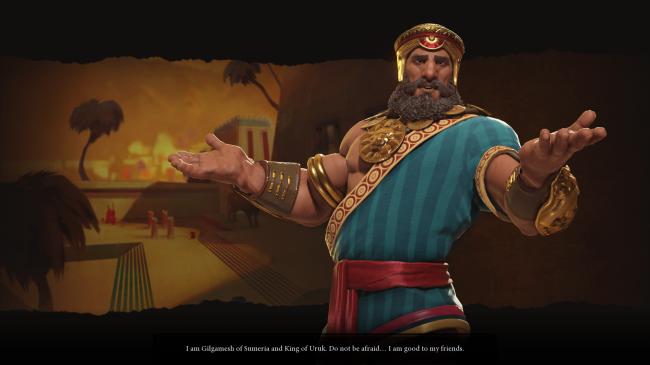 Quote

Mute the colors, add a production queue, and play a game on the earth.
Resident Evil 4 HD Project's Castle chapter due March
Quote

The next chapter of the hugely impressive Resident Evil 4 HD Project [official site] will arrive on March 31st, its makers have announced, overhauling the game's castle areas. This is possibly the best fan-made overhaul I've seen, and certainly goes far beyond Capcom's work in the official HD re-release. Working with unofficial tools, the RE4HD Project's makers have added more 3D detail to the world, relit areas, and taken such care in recreating textures that they even track down buildings Capcom photographed as source material. Check out this new comparison video showing off improvements:
Total War's latest Game of Thrones mod looks fantastic
Quote

The Total War series has always seemed a perfect fit for the Game of Thrones franchise and although we're yet to see an official crossover, modders have been combining the two for more than a decade.
Esports News
The Weekend In Esports: The ELEAGUE Major 2017 Hunts For A Champion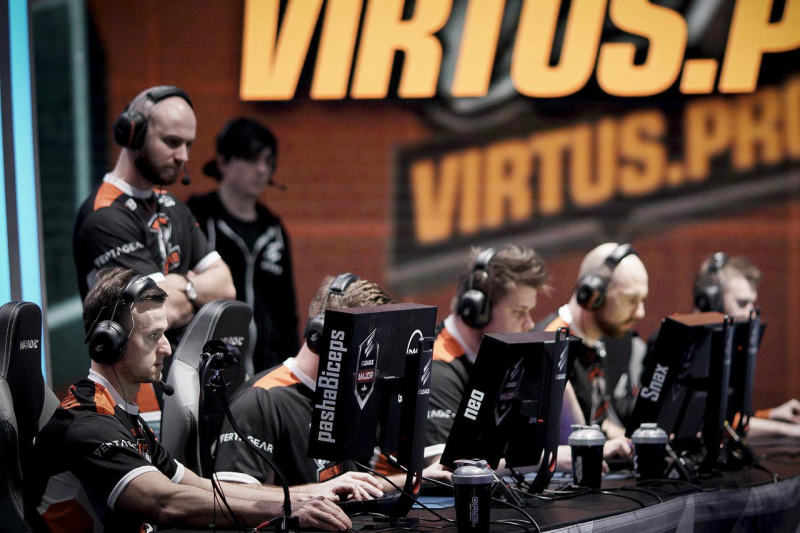 Quote

Below you'll find where and when you can catch all the weekends biggest events in competitive gaming. Let me know what you'll be watching in the comments and if you think there's something I missed.
Trump's Muslim Ban Is Already Having a Serious Impact on the Esports Industry
Quote

U.S. President Donald Trump's executive order on Friday regarding immigration—called a "Muslim Ban" by  many—is already having a serious impact on the esports industry. Multiple players living abroad are facing the sudden realization that they can no longer enter the United States.

U.S. President Donald Trump's executive order on Friday regarding immigration—called a "Muslim Ban" by  many—is already having a serious impact on the esports industry. Multiple players living abroad are facing the sudden realization that they can no longer enter the United States.
What does the start of the spring split tell us about the state of NA League of Legends?
Quote

Long, bloody games suggest a scene in flux.
Canal+ Will Stream the Parisian Finals of the FIFA 17 Ultimate Team Championship Series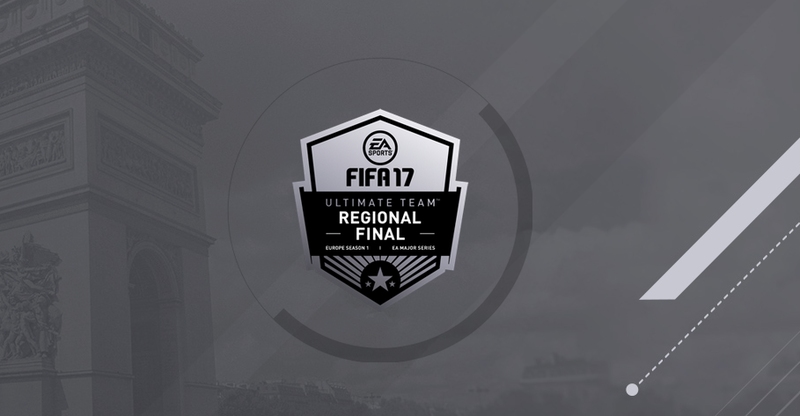 Quote

The Canal Esports Club, the esports section for French TV network Canal+, will stream EA Sports' FIFA 17 Ultimate Team Championship Series European finals in Paris on its Twitch channel and website on February 4th. The best moments of the tournament will be gathered for a show to be streamed on Canal+'s Sports channel, Canal+ Sports.
A 16-Year-Old Smash Bros. Player Is Beating The Biggest Pros On The Scene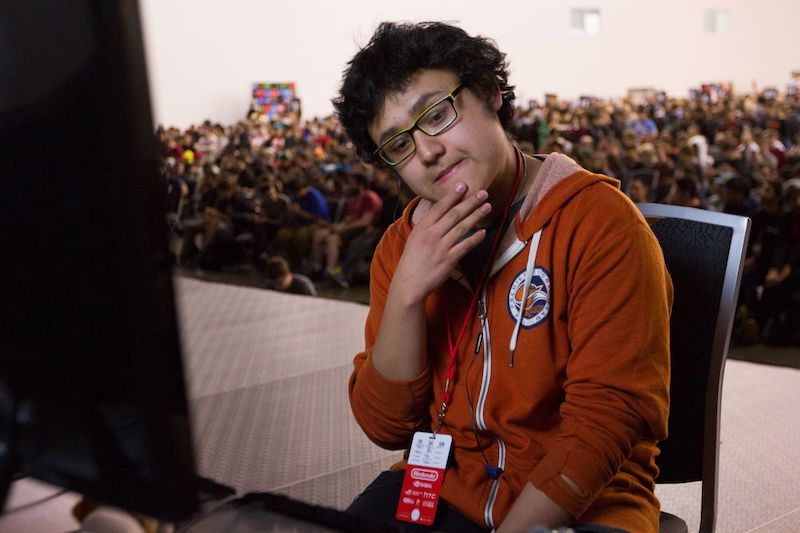 Quote

In October, 16-year-old Smash 4 champion Leonardo Perez ("MK Leo") vowed to claim first prize at Genesis 4, an international Smash tournament in San Jose, California. Perez, whose 16th birthday landed on the tournament's opening day earlier this month, arrived from Naucalpan, Mexico City a few days prior to practice with Smash players who'd been on the international circuit since 2014. He felt nervous, but exhilarated.
Top Smash Players Want Duck Hunt's Stage Banned
Quote

Competitive Super Smash Bros. 4 players are asking for silly dog Duck Hunt's stage to be banned from tournaments. Its architecture forces players into boring, long sequences where they stare at each other and wait.
The Vote Over Evo 2017's Ninth Fighting Game Is Reopening Old Wounds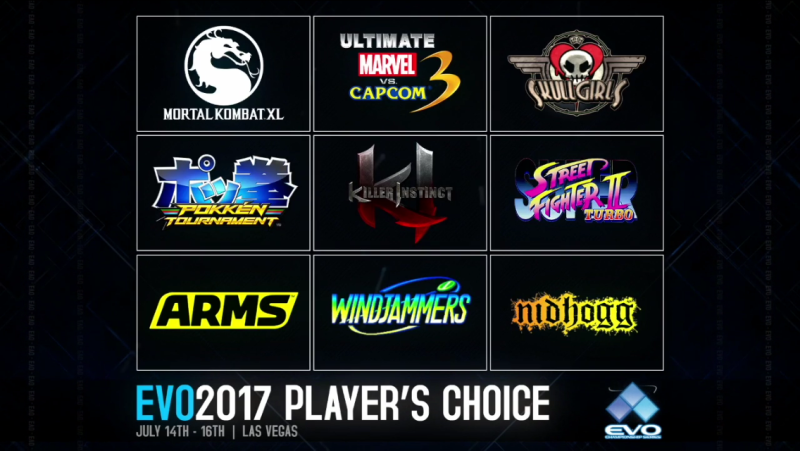 Quote

This year, the Evolution Championship Series is giving nine fighting games the chance of a lifetime. The game that raises the most money for Make-a-Wish International (a non-profit organization dedicated to making the dreams of children with life-threatening conditions reality) will earn a spot during the prestigious Sunday finals. But with Evo 2017 donations in full swing, the tensions and disappointments of past years have resurfaced.
The Fight for eSports Recognition, Respect, and Money at the University of Washington
Quote

eSports athletes at University of Washington want their sport to hang with the traditional athletics program.

Starting with Spacewar tournaments at Stanford in the early 1970s, competitive video game tournaments have existed for longer than many of today's players have been alive; but it's only in the last decade or so that local matches have turned into an industry that stands to rival physical sports.
Massachusetts Gaming Commission Takes Aim at Esports, State Online Gambling Legalization Could be on the Horizon
Quote

If you want a peek at what may be in store for the future of esports regulation, look no further than Massachusetts. Earlier this year, the state's Special Commission on Online Gaming, Fantasy Sports Gaming and Daily Fantasy Sports (yes, that's the full title) heard from an attorney highlighting esports as a potential target for regulation in the coming year. That, and the introduction of state legislation that would legalize online gambling, could make Massachusetts an interesting test case for how esports regulation could develop on bigger levels.
The case for taunts: feeding the fighting game community's love of drama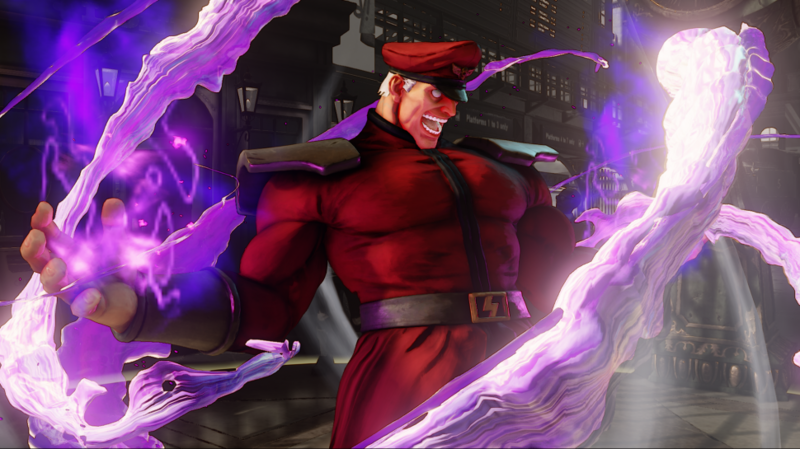 Quote

There's been a surprising amount of noise made about taunting in fighting games over the past few weeks. It's nothing new: a quick search of YouTube will find you loads of 'pop-off' compilations—players celebrating wins with overblown emotional outbursts. Some are simply basking in the glory of their win, while others are intended to insult their bested opponent.
Rocket League Esports Community Raises $3500 in Second Charity Fundraiser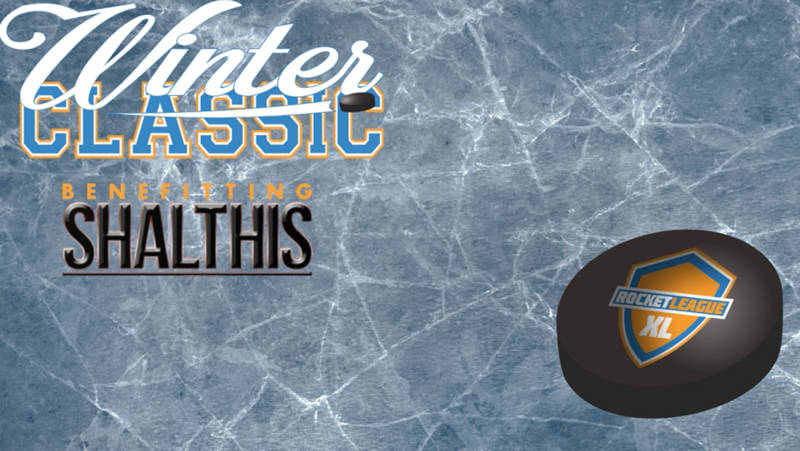 Quote

On Jan. 21, the Rocket League community raised over $3500 in support of the #BringShalthisHome campaign. Stephen "Shalthis" Perry was left stranded in hospital in Arizona after a stroke at the age of 35 while visiting family.
Crowdfunding News
PILLARS OF ETERNITY II: DEADFIRE
Quote

Eothas has returned. The god of light and rebirth was thought dead, but he now inhabits the stone titan that sat buried under your keep, Caed Nua, for millennia. Ripping his way out of the ground, he destroyed your stronghold and left you at the brink of death. To save your soul, you must track down the wayward god and demand answers - answers which could throw mortals and the gods themselves into chaos.
Obsidian Announces Pillars Of Eternity II
Quote

The original Pillars Of Eternity was an excellent revival of classic-style PC RPGs (think Baldur's Gate, but shinier). It also made gobs of cash on Kickstarter. Now Obsidian's making a sequel, and they're tapping the ol' crowdfunding well one more time.
Pillars of Eternity II: Deadfire - Backer Update 1 - Thank You!
Quote

We. Are. Funded! Thanks to the support of all of our backers, investors, and our wonderful community, Pillars of Eternity II: Deadfire has achieved and then exceeded its funding goal in less than 24 hours, exceeding all of our expectations. Our fans are the best in the world, and it's thanks to you that we're able to make games we love. Thank you so much, sincerely.
Quote

Solo is a personal experience for those who enjoy puzzle and narratively creative indie games. Solo is an exploration game in which a sailor is traveling through a vast archipelago, solving puzzles, and wondering about love.
Sunless Skies Kickstarter Begins Tomorrow!
Quote

Hopefully you'll be well aware that the campaign to fund Sunless Sea's sequel is beginning tomorrow at 16:00 GMT. Here's a sneak preview of the Kickstarter page so you can scope the rewards and info before anyone else!
Banner Saga 3 Kickstarter funded in less than a week, playable Dredge now a stretch goal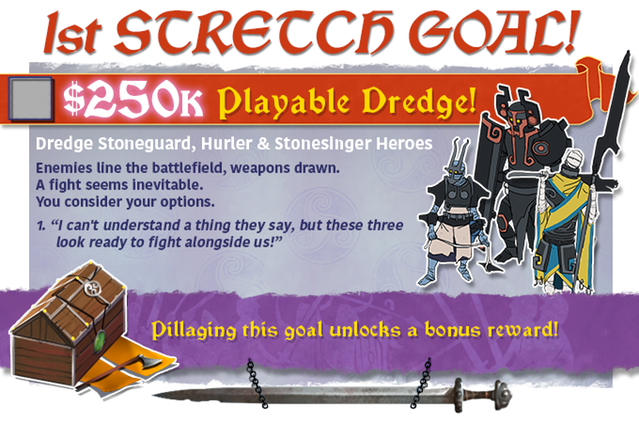 Quote

The Banner Saga 3 will officially become A Thing, after hitting its Kickstarter target of $200,000 in less than a week. Developers Stoic studio have now unveiled their first stretch goal to enable the trilogy's conclusion to become A Bigger Thing: playable Dredge.
Quote

Game adaptation of the legendary film by the producers, directors & writers of Fallout: New Vegas, Wasteland 2, Far Cry & a dozen RPGs
Francis Ford Coppola Announces Apocalypse Now Video Game
Quote

"Forty years ago, I set out to make a personal art picture that could hopefully influence generations of viewers for years to come. Today, I'm joined by new daredevils, a team who want to make an interactive version of Apocalypse Now, where you are Captain Benjamin Willard amidst the harsh backdrop of the Vietnam War. I've been watching videogames grow into a meaningful way to tell stories, and I'm excited to explore the possibilities for Apocalypse Now for a new platform and a new generation," said Francis Coppola via official announcement.
Quote

Southern Monsters is a work of interactive fiction set in South Arkansas. Lurk cryptid forums. Eat pork rinds. Search for a monster.
Promising monster-hunting IF game Southern Monsters now on Kickstarter
Quote

Southern Monsters is deeply personal. It's a dark comedy based on my experiences with online communities, domestic abuse, and being disabled in the weird, weird South. It's also imbued with my love of horror movies like Videodrome, Suspiria, and Eraserhead."
Quote

Nyah is lost and the sun is quickly setting. A massive presence materializes in the darkness, its eyes barely visible through trembling branches. Nyah runs, terrified of what might have happened to her mom, but then she falls... she's woken by a light zipping through the air, and it beckons her, feeling strangely familiar, warming her mind - but the world around her has changed. Lost spirits roam the horizon while remains of the dead dance in dark canyons. Nyah finds the warmth of the light isn't just in her head - when she focuses on it, a wildly powerful beam connects them, but she has a whole lot to learn if she's ever going to find her mom in this strange land.
Content I found interesting this week (interviews, reviews, think pieces, history, music, culture, design, art, criticism, etc)
Richard Garriott: the man, the myth, the mischief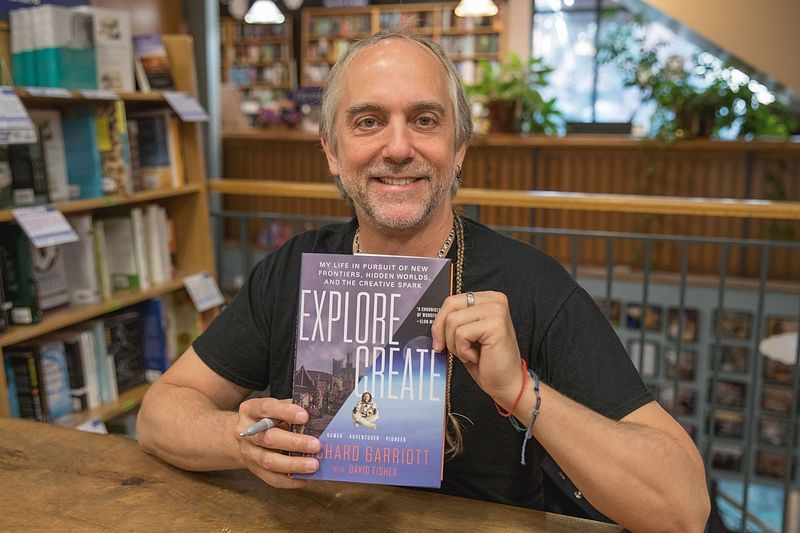 Quote

On the publication of his autobiography, Polygon talks to one of gaming's most celebrated creators

You're probably thinking of Garriott as that fella who wrote the Ultima games and then bought a ticket to space. But his stock of reminiscences go far beyond merely helping to shape video games and visiting the International Space Station for a fun fortnight. He's explored the Titanic. Hiked the Antarctic. Built amazing ghost houses.

There's something else I like about Garriott. Some of these old-time videogame development heroes have gotten crotchety in their old age. As an interviewer and a journalist, I've found a few of them to be jealous of their carefully constructed myths and reputations. Garriott is happy to talk about his shortcomings such as the blinkers of his privilege, the professional relationships that went south and his own propensity to dodge boring chores.
How the Rise of Narrative Design is Revolutionizing the Craft of Video Game Storytelling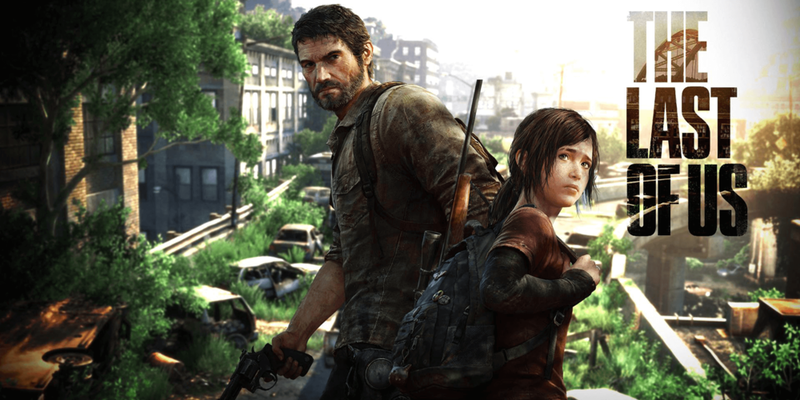 Quote

Throughout history, storytelling has been one the most important elements in connecting human beings. Powerful stories—whether they make us think or feel, imagine or remember—make us aware of our unique character and our shared human experience.
What It's Like To Be An Iranian Game Creator in Trump's America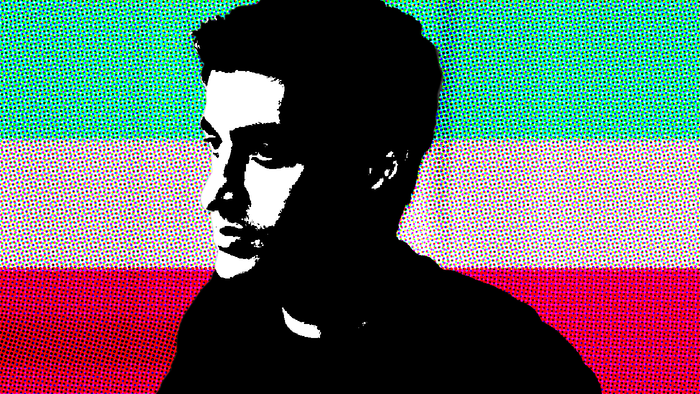 Quote

Iranian game developer Mahdi Bahrami discusses the costs to games of the Muslim travel ban
Interview: Localizing Yakuza with Scott Strichart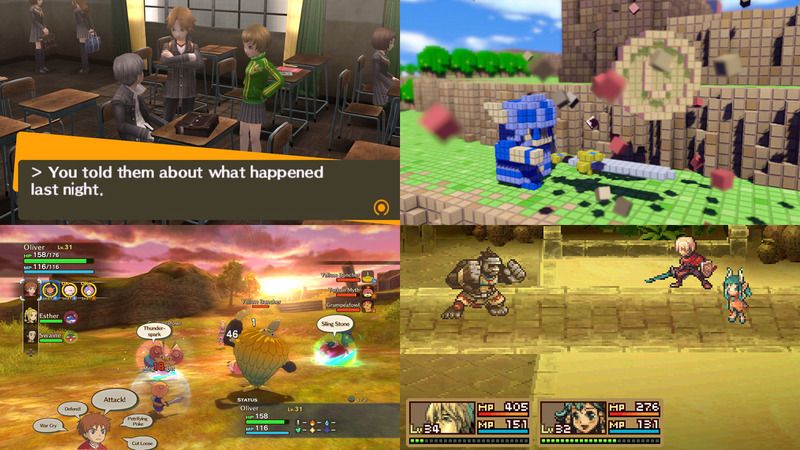 Quote

Scott Strichart has worked on localizing and marketing fan-favorite franchises like Persona, Ni no Kuni and Final Fantasy. These days he's heading localization efforts for the Yakuza series. We talked with him about the process of bringing Yakuza 0 to the West!
Family Matters: How Humans Became the Real Horrors of 'Resident Evil 7'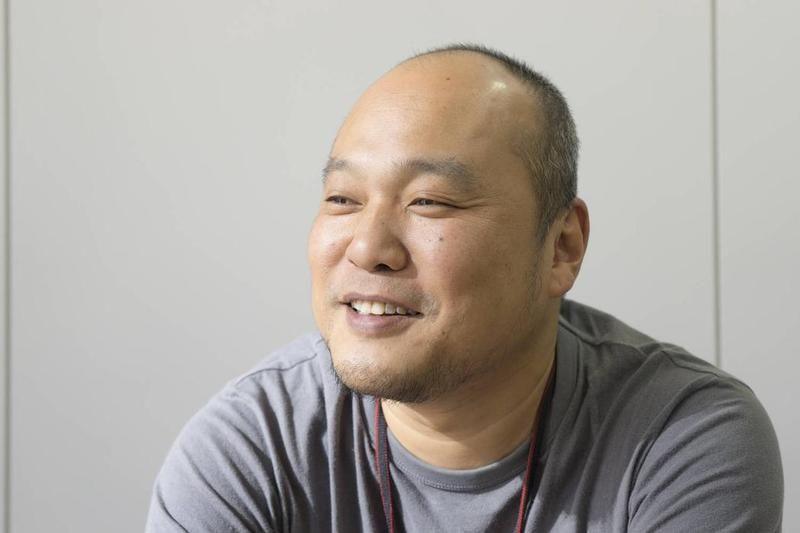 Quote

We speak to the game's producer and director about how a less-is-more approach makes for a more relatable and scarier experience.
Everyone In Resident Evil 7 Has Amazing Teeth
Quote

Resident Evil 7 is my current gaming obsession. I've been blasting the heads of monsters and bravely running away from immortal cannibals for an entire week now. But there's one thing about Resident Evil 7 that should terrifying us all. The teeth. Good Lord, the teeth. They are perfect. They are everywhere.
Appreciating the Funny Side of 'Resident Evil 7'
Quote

It's truly horrific in places, but in others, Capcom's latest might have you thinking of the violent slapstick of 'The Young Ones' or 'Bottom'.
Resident Evil 7's New DLC Has One Of The Series' Best Puzzles
Quote

Resident Evil 7 was a pleasant surprise that left me eager for more. Today, the first round of DLC was released. Banned Footage Vol. 1 adds a few new challenges including one of the best puzzles in the entire series.
SAG-AFTRA president: Voice actor strike entering 'crucial phase'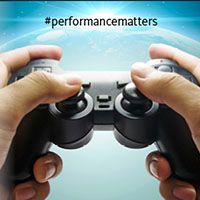 Quote

U.S. screen actors guild SAG-AFTRA has said its strike against video game companies such as EA, Insomniac, and WB Games is now entering a "crucial phase."
Discussing the SAG-AFTRA Strikes with Geralt of Rivia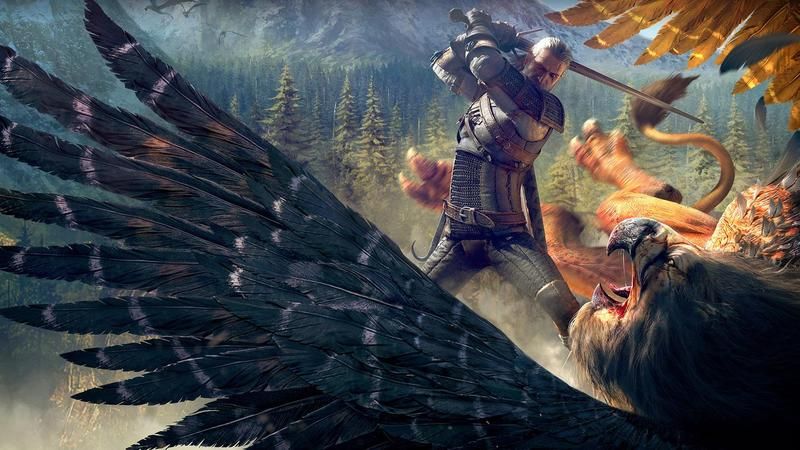 Quote

Doug Cockle, the voice of Geralt in the Witcher series, on fair labor and performance.
Quote

How a Bournemouth lecturer became Geralt of Rivia.
As 'Asheron's Call' Nears Death, One Designer Looks Back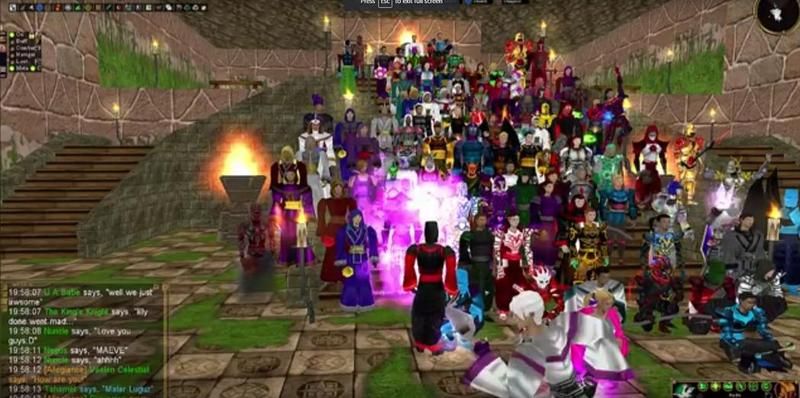 Quote

After 17 years, the curtain is closing on 'Asheron's Call.' A lot can happen in nearly two decades.
The Final Moments Of Asheron's Call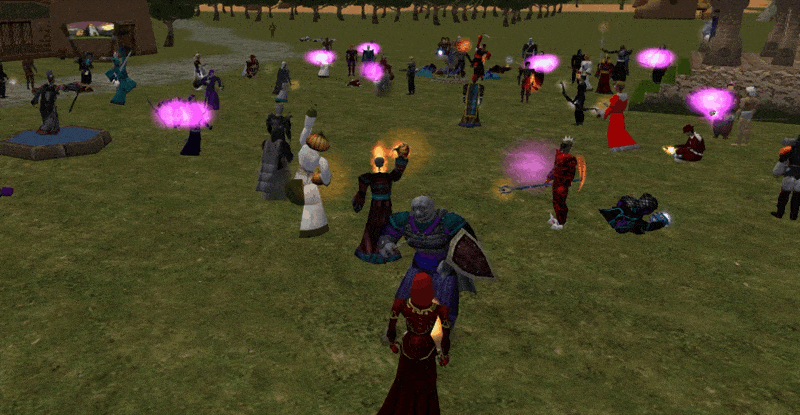 Quote

Seventeen-year-old MMORPG Asheron's Call shut down for good today at 12 p.m. Eastern. Beloved characters gathered one final time, and then disappeared.
Cutting Arts Funding Will Imperil Video Game Projects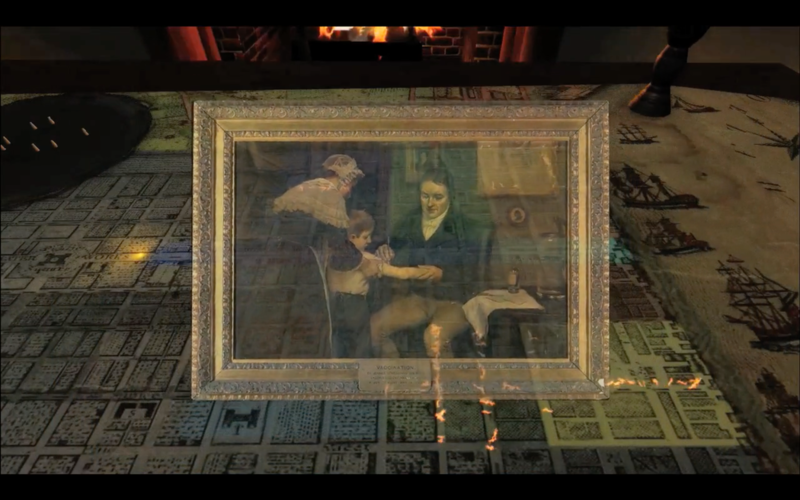 Quote

These cuts would come at a particularly bad time for games, since the NEA and NEH have only just started to recognize the medium's potential. In fact, in recent years these organizations have proved forward thinking with respect to interactive media, and awarded grants to a wide range of game-related projects.
'Yakuza 0' is A Postcard from Another Time
Quote

How 'Yakuza 0' recreates the cash-laden craziness of Economic Bubble Japan

I'm convinced that everyone has a place and a period in history that they find particularly fascinating. For some folks, it's Victorian England. For others, it's Three Kingdoms era China or ancient Rome. Me, however? Well, I'm a little different. My favorite era in history—the one I've spent countless hours researching, watching footage from, poring over pictures of—is 1980s Japan.
We asked developers how they would fix Early Access
Quote

The developers of Rust, Prison Architect, and more tell us what's wrong with Early Access.
A closer look at the League of Legends map that didn't make it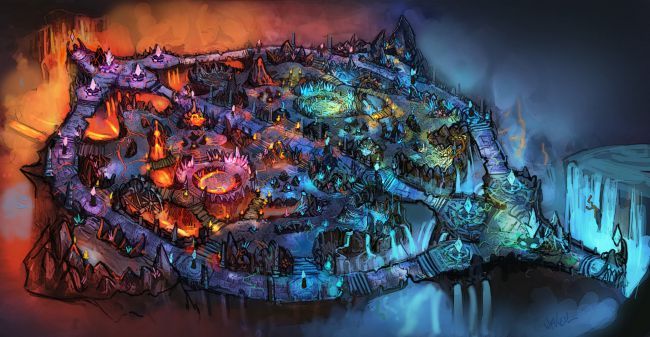 Quote

Magma Chamber, we hardly knew you.
VHS, Resident Evil, and the Found Footage Tradition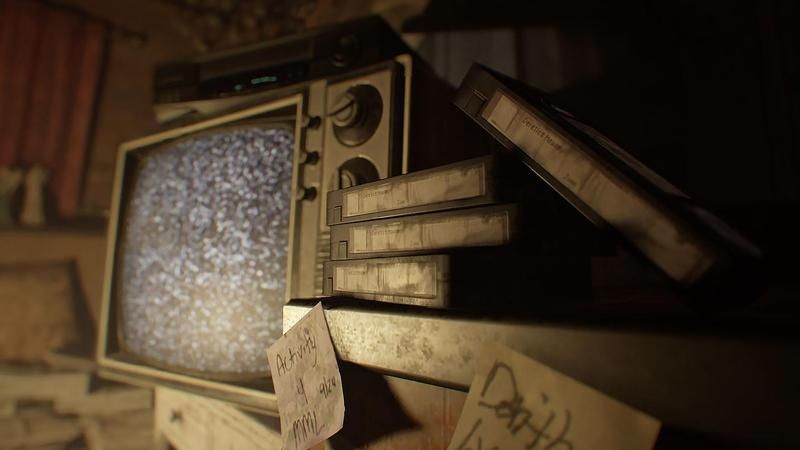 Quote

'Resident Evil 7' fits into the spooky, static-y tradition of found footage horror.
'Ladykiller in a Bind' Gets That Sex Shouldn't Be a 'Win State'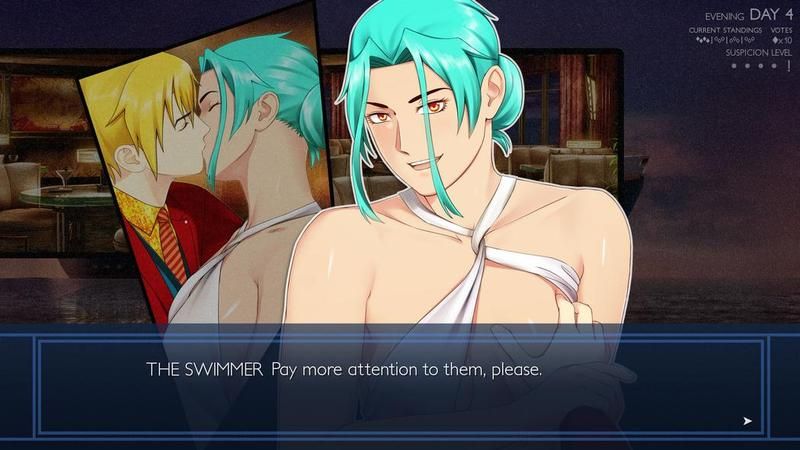 Quote

Love Conquers All's game treats sex as narratively valuable, not a cheap achievement presented as a cutscene.

Kiss and Tell is Waypoint's new column, written by Kate Gray, examining the depiction of love and romance, sex and intimacy in video games, across its many and varied forms.
SONIC MEDITATION HOW SOUND DESIGN IN INSIDE CREATES A MINDFUL EXPERIENCE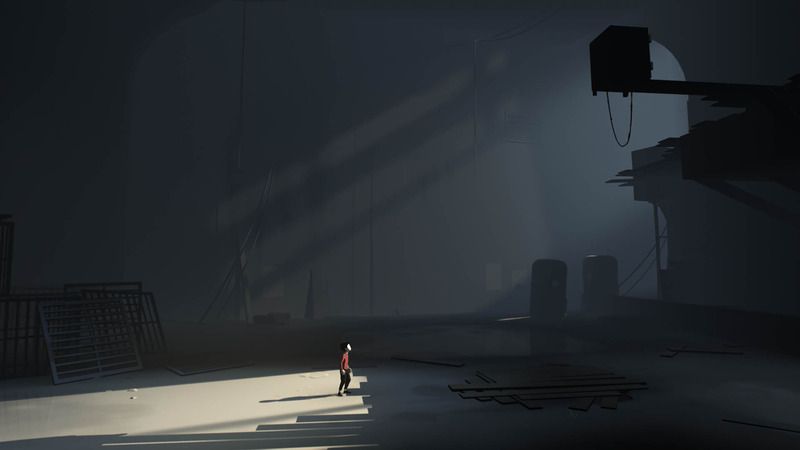 Quote

Focusing on sound and its relapse to silence is a way for me to orient myself mentally, when I find my thoughts are straying too far from my current reality. It's a mindful practice – a way to bring my attention back to now. I practice it any time I'm sitting on the subway, or I'm out at dinner, or more recently, when I'm playing videogames. I'm always listening to the world around me as a way to remind myself "this is where I am and everything will be fine." And this practice isn't just restricted to my physical reality, but also virtual. Recently, I played Playdead's minimalist game Inside and found nothing but ambient noises amidst silence. In this environment, being mindful of the sound around me not only created an intense affective experience, but also one predicated on careful, calm, and meditative movement. Focusing on sound in Inside wasn't just crucial to my survival in the game, but also grounded my every movement and thought in a certain time and place.
Meet the People Keeping the Original Xbox Online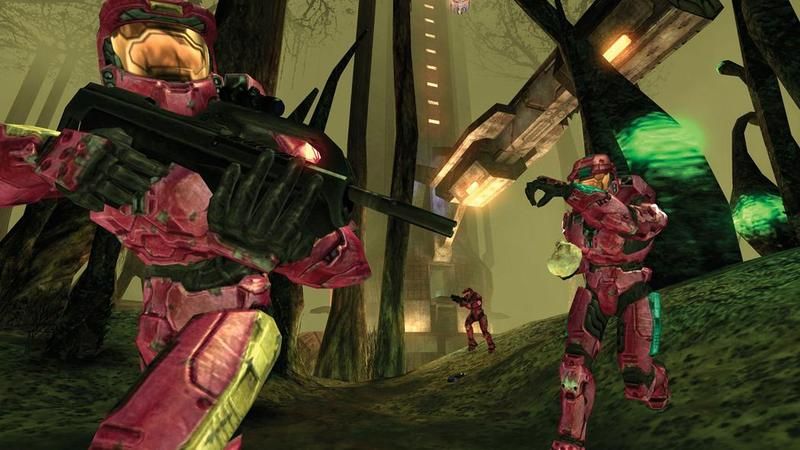 Quote

Born during the earliest days of online console gaming, back when most people were still beeping and booping to the tune of 56K modems, XLink was originally a small hack created by TheDaddy and TeXLink, two programmers who wanted to play Xbox games against each other without jumping through the hoops of Xbox Live.
Road to the IGF: David O'Reilly's Everything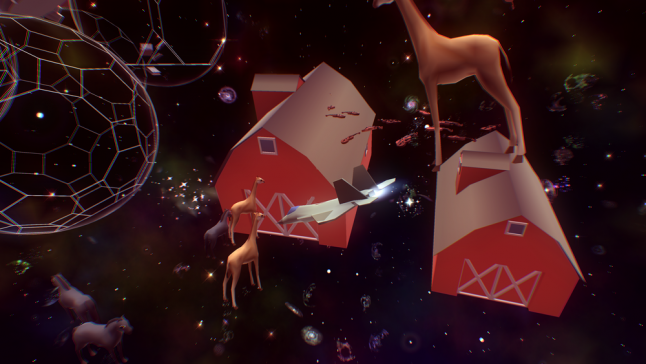 Quote

The heady experience of being able to be anything, to bond with all of existence, has earned David O'Reilly a nod for an Independent Games Festival Nuovo Award. Gamasutra sought him out to ask some questions about how he could possibly create a game where the player could become anything they wanted, and what it meant to give the player this much freedom to change the self.
Road to the IGF: Titouan Millet's Mu Cartographer
Quote

Titouan Millet's creation of curiosity and exploration earned him a nomination for the Nuovo Award from the Independent Games Festival, and Gamasutra recently spoke with him to learn what went into creating a mysterious device that lets players explore colorful, shifting lands.
Road to the IGF: Clever Endeavour Games' Ultimate Chicken Horse
Quote

This creative and competitive dilemma earned Ultimate Chicken Horse a nomination for Excellence in Design from the Independent Games Festival, so Gamasutra sought out Richard Atlas of Clever Endeavor Games to talk about how his team designed a racing game built around letting players create the track.
Road to the IGF: Jumpsuit Entertainment's She Remembered Caterpillars
Quote

To learn more about the colorful puzzler, Gamasutra spoke with Jumpsuit Entertainment's Daniel Goffin and David Priemer to find out how they created an art style that's both beautiful and informative.
Road to the IGF: Variable State's Virginia
Quote

The case is simple: go to Kingdom, Virginia, and uncover the truth behind the vanishing of a young boy. And what's striking about Virginia is how that story is told, with Variable dropping traditional narrative techniques like voice acting in favor of more cinematic methods.
Exploring real-life protests in Riot: Civil Unrest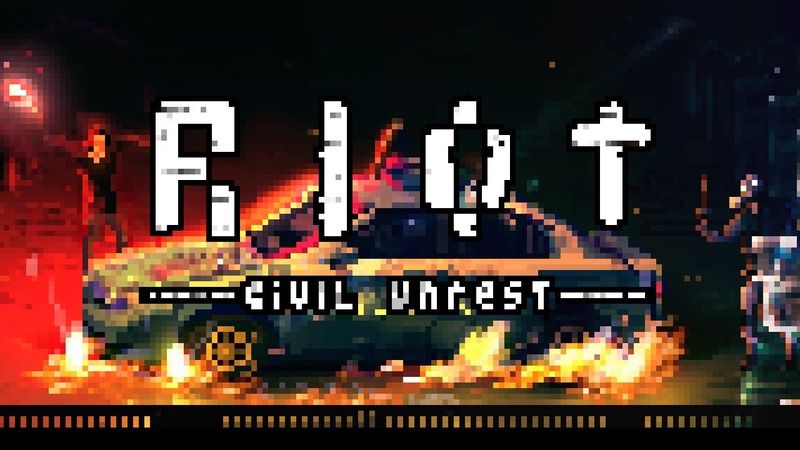 Quote

What are the social dynamics of a street protest? We interviewed lead designer Leonard Menchiari about his upcoming 'riot simulator.'
The Undeniable Beauty of Low-Fi Gaming
Quote

We live in an era of shiny new toys. But technology cannot dictate taste.
Your Worthless Old Sports Games Could Be Priceless Time Capsules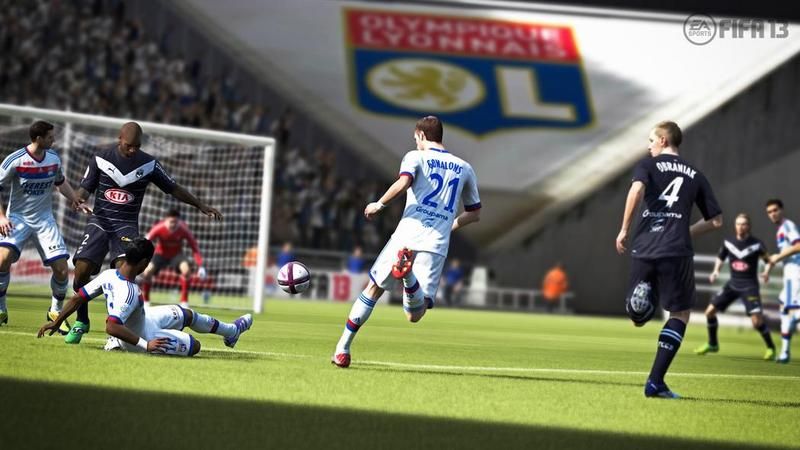 Quote

The EA Sports titles of yesteryear are outdated, unwanted. But to play them today is to experience a flood of memories, good and bad.
Research Resource: Gallery of 16,000+ RPG screenshots.
Quote

TL;DR: I've put together a gallery with over 16,000 .png screenshots of almost 400 CRPGs.
A Deeper Conversation About Class and Inequality in 'Gravity Rush 2'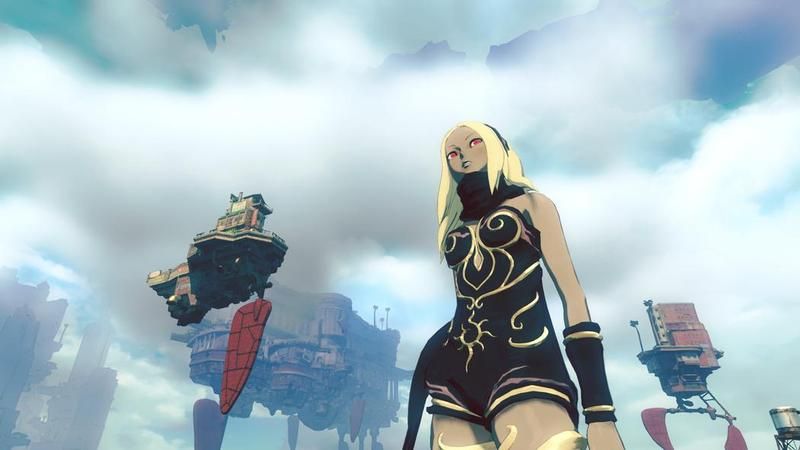 Quote

Despite being anime-as-fuck, 'Gravity Rush 2' takes on some surprisingly complex themes.

"Everyone has their place, you'd throw us into chaos," laments one affluent citizen, responding to the mere suggestion that Jirga Para Lhao work towards a fairer, more just society.

If you float a little bit further up—provided you're able to avoid cannon fire—you'll discover the city's militarized bureaucracy, authoritarian cabals pulling the strings and ensuring class strife both lines their pockets and ensures any unrest is directed at each other, not them.
Most Inspiring Game Animation Tech Talks of 2016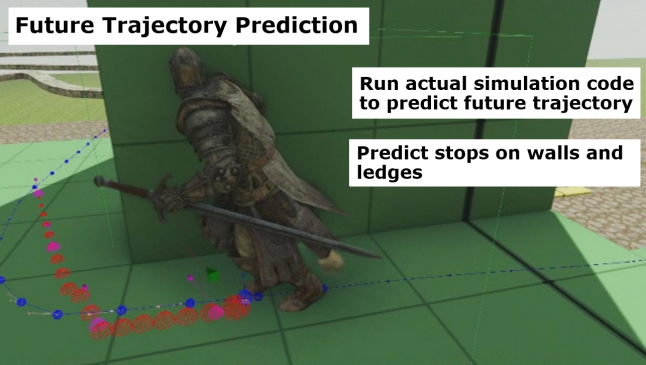 Quote

Over the course of this last year there have been tons of great talks, papers and articles that are relevant to game animation technology. With the year having just ended I wanted to provide an overview and discussion of my 2 favorite talks of the last year. The first talk is by animation programmer Simon Clavet regarding the Motion Matching technique used in Ubisoft Montreal's For Honor. The second talk is regarding the techniques that were used in UE4 for animating characters in Epic Games' Paragon title, it is by senior gameplay/animation programmer Laurent Delayen. If you haven't been paying attention to game animation tech for the last year and want to catch up, this is the right place to start!
'Punch Club 3DS' is My Favorite New Training Buddy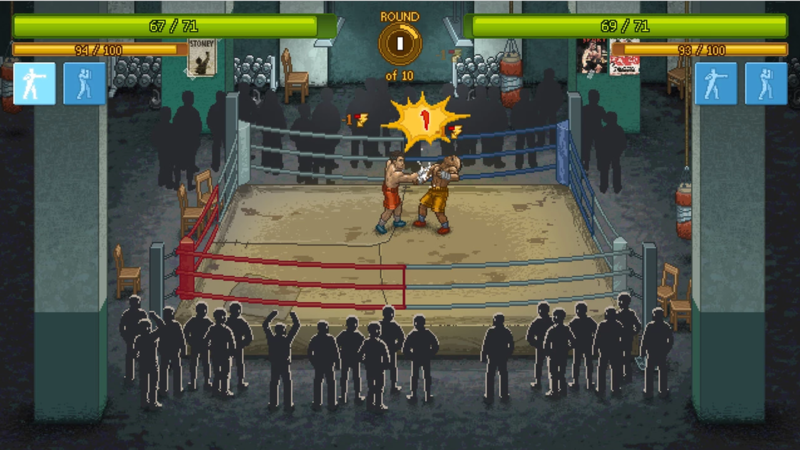 Quote

How a tiny sim is letting me fulfill fighting fantasies, while my actual gloves are hung up for the time being.
SOMA's designer on the Exorcist of video games and the future of horror
Quote

But our conversation left me with some questions. I wanted to know what he thought the future of horror games held, so over the past week, we talked about what the "Exorcist of video games" looks like and how Frictional Games plans to pursue the telling of innovative stories.
A Normal Lost Phone Tries To Explore Trans Identity And Falls Short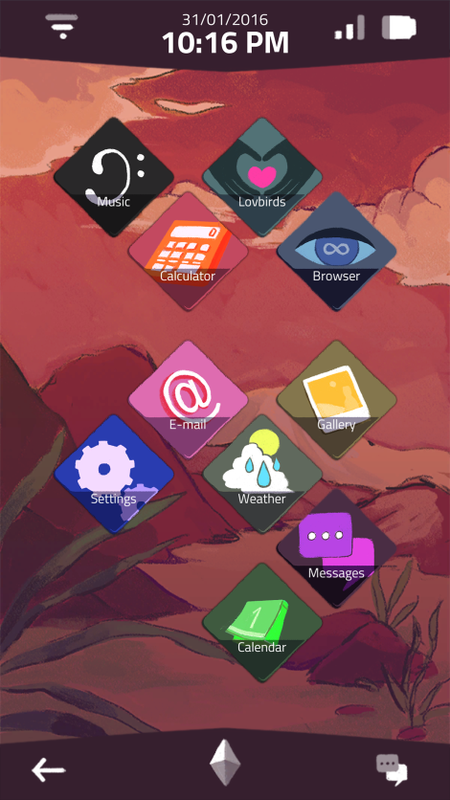 Quote

A Normal Lost Phone bothers me. As an adventure/puzzle game, it is experimental and intelligent. Players must learn more about a lost phone and its owner. But as the game begins to explore LGBTQ themes, it takes a turn for the uncomfortable.
Why 'SWAT 4' Remains a Shooter That Compellingly Plays Against Type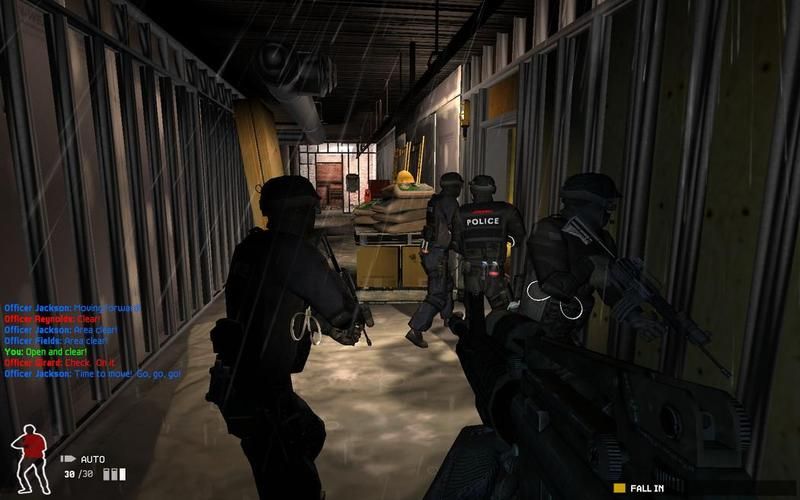 Quote

Irrational's pre-'BioShock' shooter, re-released this month, still feels unique for its genre, although the subject matter has become more controversial.
Overwatch's gamer girl hero inspires a feminist movement
Quote

"The reason [D.Va] became our mascot is because we thought that in a sexist country like ours, it would be impossible for a person like her to appear, especially after the case of Geguri," Nine told us.

Geguri, a teenage professional Overwatch player, made international headlines last year when Blizzard Korea cleared her of cheating accusations. The top-ranked competitor came under fire due to her 80 percent win rate, which many of her opponents refused to believe a teenage girl was capable of without illegal help.
Welcome to The Zero: the making of Kentucky Route Zero's open road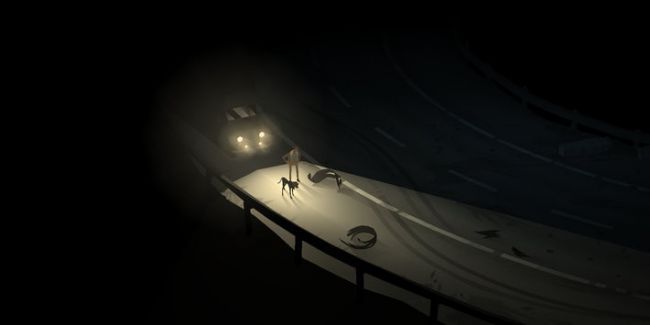 Quote

Like Rapture is to BioShock, Los Santos is to Grand Theft Auto 5, and the Greenbriar residence is to Gone Home, The Zero—the mysterious highway that binds Kentucky Route Zero together—is as big a star as any one of the game's cast of dysfunctional characters. Sneaking us into bygone America—an era of neon signs, roadside diners and lazy rivers—The Zero's hazy, two-dimensional monochromatic design contrasts with KRZ's highly stylised 3D character models, animations and story settings. Few games have captured the imagination, inexhaustible possibility and spirit of the open road with similar style and conviction.
The forgotten joys of turtling in strategy games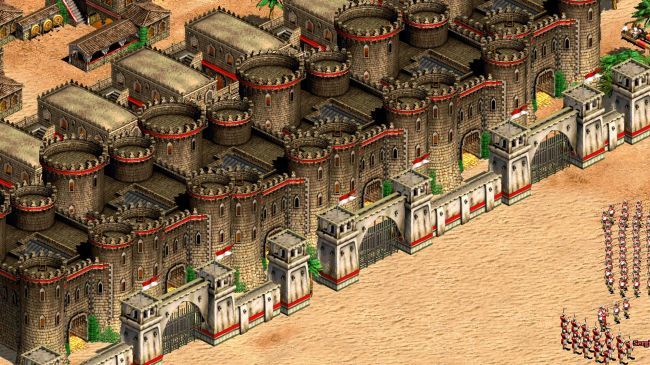 Quote

Wall mazes. Tesla coils. Those little gates you could open and close. Turtling used to be the *best.*
Exploring The Quiet Downfall of a Nation in 'Kingdom: New Lands'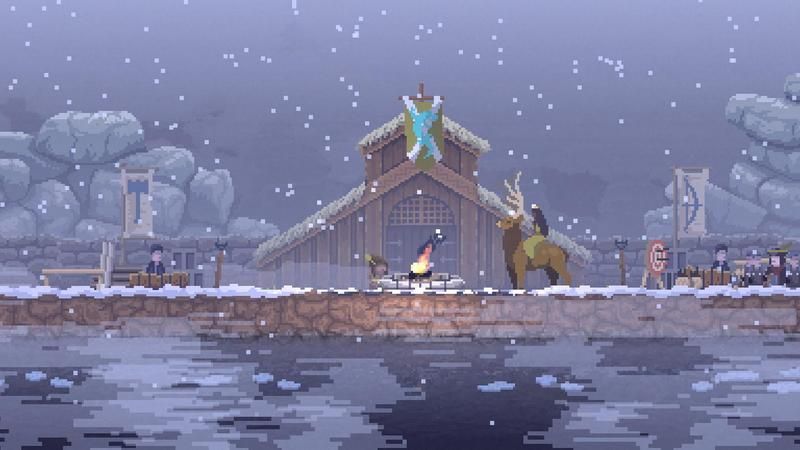 Quote

'Kingdom: New Lands' allows you to build a great nation, defend it, and watch helplessly when it all falls down.
One-Armed Overwatch Player Is A Hell Of A Pharah Main
Quote

Aaron Soetaert has lived a lot of lives. These days, he's a video game YouTuber. Years ago, he was in the Air Force. The path between those two things, however, was fraught. After Soetaert returned home from serving in Iraq, a drunk driver nearly took his life. In the end, he lost an arm.
The Radical Environmentalism of the Sega Genesis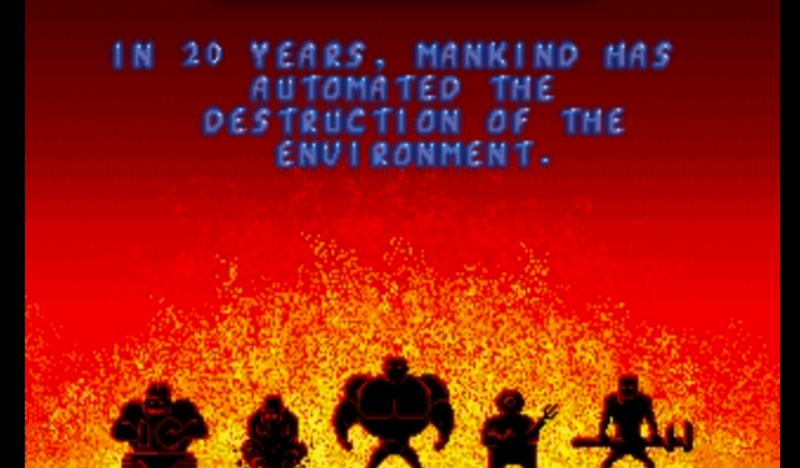 Quote

"For us it was clearly a conscious decision," Tom Kalinske, the CEO of Sega of America from 1990-1996, told me. "I always allowed the development teams to do what they loved to do, to do what they were passionate about. The guys involved in these games were very much environmentalists."

Sega differentiated itself from Nintendo, which had a stranglehold on the console market before the Genesis was released, by encouraging its developers to pursue passion projects, especially if they tapped into pop culture buzz. While Nintendo was content to pop out rock solid games set in colorful fantasy worlds, Sega was exploring new corners of the gaming market, releasing games aimed at adults, sports fans, and environmentalists.
Even the Blankest Slates Don't Stay That Way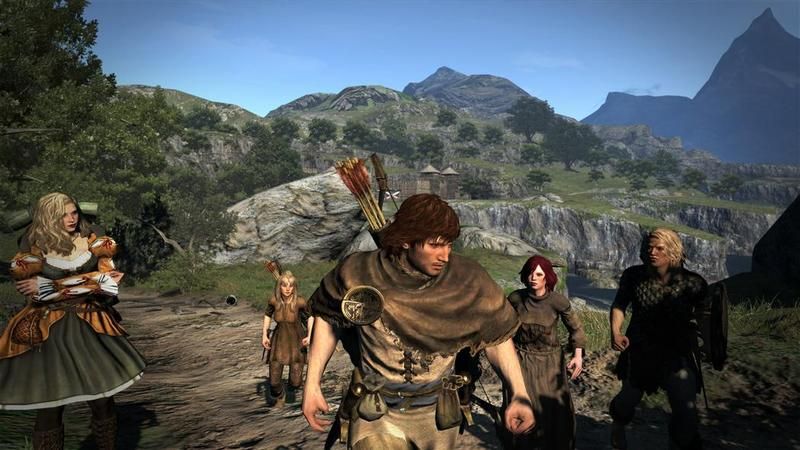 Quote

I don't want my heartstrings pulled. I want to take a break, or try to. I want to pick up something with minimal emotional impact. It's the media equivalent of a jog around the block instead of a carefully-planned trail run with water bottles and energy gels strapped to your waist. I didn't come here for the long haul; I came here to for a quick, low-stakes jaunt.

My loyal pawn Alessandra comes skidding to a halt next to me. She's voice-acted, and full of personality. She's talking about the ruins surrounding the city; about how grand it must have been once. Another NPC cracks a joke. Someone else frets, wondering if there is a way to escape more fighting.

Shit. Now I care about the griffin, because I care about the people it's about to pulverize.
It's a Glorious Time for Japanese Video Games
Quote

Gravity Rush 2. Resident Evil 7. Yakuza 0. Just weeks into the new year, not only are we experiencing a deluge of great video games, a bunch of them are coming from the same place: Japan. Remember, it was only a console generation ago when people were openly wondering if Japan was would find a way to remain relevant. And while it may have taken some developers a few years to get their shit together, the last month has underlined the kinds of bold creativity that we've come to expect (and too often, miss) from Japan.
Analysing Every Episode of Hitman's First Season - Writing on Games
Quote

TIMESTAMPS:

Design Overview: 1:15

Tutorial Stages: 3:10

Paris: 7:56

Sapienza: 18:22

Marrakesh: 28:14

Bangkok: 34:58

Colorado: 39:38

Hokkaido: 45:05

Conclusions: 51:30

Given that Hitman was easily my game of 2016, as well as the fact that the Complete First Season is getting a disc release on the 31st of January, I thought I'd do something a lil bit different for the channel. In the longest episode of Writing on Games yet, I decided to analyse every episode of last year's release in terms of map and mission design to see which levels best compliment Hitman's unique design.
Why Is New Donk City Uncanny? - SERIOUS LORE ANALYSIS
Quote

On this week's Serious Lore Analysis, Hareton Splimby delves into the mind of the spirit of the soul to find out why New Donk City is so utterly horrifying and upsetting.
Dissecting Dishonored [Spoilers]
Quote

This is a video examination and critique of the Dishonored games by Arkane Studios. It looks at what makes them compelling as stealth titles, and why they have such huge appeal outside the subgenre. Spoilers throughout.
'Morrowind' is the Best Bethesda Game
Quote

In each episode of Guide to Games, we explore the legacy of a game. From its influence on the gaming world to its influence on the people that played it. In this episode, we take a look at what made Morrowind so great.
John Romero's Irish Adventure - Noclip Profiles
Quote

In our first episode of Noclip Profiles we travel to Ireland to talk to John Romero about his incredible career making some of the most influential first person shooters of all time. We learn about his young passion for programming, the reasons he left id Software and what he hopes to achieve with his new life in Galway.
Global Game Jam 2017: Keynote Address - Extra Credits
Quote

Extra Credits was honored to present the keynote address at Global Game Jam 2017! This event ran at over 700 locations worldwide between January 20 and 22. Here's our advice to designers about staying focused, learning new skills, and working with a team.
Video Games and Gambling - When Does a Game Cross the Line? - Extra Credits
Quote

Casinos and online gambling sites have begun to recognize the potential to use video games as a new source of revenue. With more and more skill-based games being re-purposed for gambling - sometimes legally, sometimes not - it becomes important for developers to look ahead at the features these adaptations may have.
An Appreciation Of Pixel Art, Gaming's Most Beautiful Style
Quote

Pixel art can often feel nostalgic, hearkening back to those bygone days of cathode ray tube monitors and floppy disks. It's easy to think of modern pixel art as stuck in the past, a mere retro inspired throwback. But that's giving the form a disservice. There's more to pixel art than pure nostalgia, as I argue in this video.
Did Moon Logic Kill Adventure Games?
Quote

Well, probably not. But it did play a part in our preferences for adventure games. Here I discuss some of the evolution of puzzle design.
Finding the Fun in FPS Campaigns | Game Maker's Toolkit
Quote

2016 gave us two amazing first person shooters: Doom and Titanfall 2. In this video, I look at how these two games found different ways to bring the fun back to FPS campaigns.
Playing the Scripted Set Piece
Quote

Cinematic set-pieces are often a showcase for a game's production values, with the interactive element being pushed to one side. It's time to take a look at these largely-scripted scenes, not for their scale or their technology, but for the potential and miss-steps of their gameplay.
Footage From The First-Ever E3 Is A Real Trip
Quote

E3 today is a thunderstorm of neon spectacle. It's marketing buzzwords and hip executives wearing blazers and t-shirts as they show us their hot new video game trailers. Twenty years ago, though... Twenty years ago it was a little different.
Resident Evil 7 Bravely Defaulted (The Jimquisition)
Quote

What do Resident Evil 7 and Bravely Default have in common?
Players Are Already Fearlessly Speedrunning Resident Evil 7
Quote

Resident Evil 7 is filled with dangerous traps and terrifying monsters. A cautious player will slink and stalk their way through the danger. Speedrunners? They're rushing through the game without any hesitation.
The Fallout Sex Formula - Here's A Thing
Quote

You might remember Fallout 2 allowing your character to have sex, but did you know the game has its own formula for working out how good they are in that department? Chris Bratt investigates.
Video: Examining the health risks of game dev (beyond carpal tunnel)
Quote

A career in game development can be hazardous to your health -- and in ways you might not expect.
Things I found entertaining throughout the week relating to video games
This diary of a low-level orc brings the joy back into WoW's early zones
Quote

Forget the endgame, one orc microblogger is stopping to smell the level-one roses.
Things I Missed From Previous Weeks
Building Peace with Programming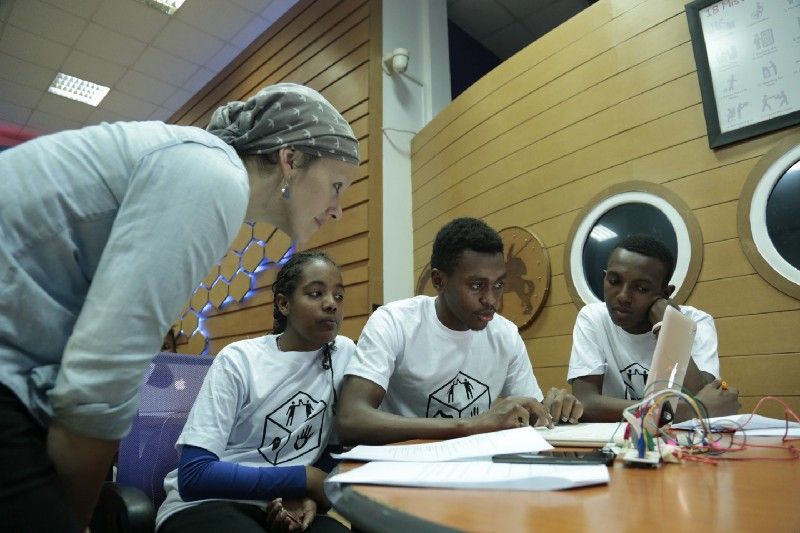 Quote

The Nairobi Play Project combines game design with computational thinking to promote dialogue between communities in conflict
---