Katharine Neil writes about the way games are designed now and why, how they were designed in the past, and how things might change in the future. An Atari emulator created with Minecraft, PBS Idea Channel talks about the purpose and effects of criticism and the difference between reviews and criticism, FFXV patch aims to improve the story, Sean Bean finds out he died in the Civilization VI opening, Nintendo shows Breath of the Wild on Switch and Waypoint interviews Reggie about mobile game strategy, Mass Effect developer interview, when to use actor's faces in games, Mark Brown looks at the best game design invocations of 2016, Extra Credit shares shares stories about why games matter, Robert Yang shares ideas to make VRs future better, Hideo and Geoff max their social link, and more.
AJSA Youtube's Angry Army Weekly
Will be added on Wednesday, check back then or check our Youtube channel.
Gaming News (Announcements, release dates, previews, interviews, expansions, DLC, updates, company news, new tech, mods)
Zelda: Breath of the Wild on Nintendo Switch shown live for first time
Sources: Nintendo Switch will have GameCube Virtual Console support
Quote

Nintendo Switch will be able to play GameCube games via its Virtual Console service, three separate sources have confirmed to Eurogamer.
We Played Nintendo's First Real Mobile Game, 'Super Mario Run'
Quote

We got our hands on 'Super Mario Run' and chatted with Nintendo's Reggie Fils-Aime about the company's new mobile strategy.
Super Mario Run only playable with an internet connection
Quote

To protect against piracy.
We Asked Miyamoto Which Nintendo Character He'd Like to Drink With
Quote

It's not every day that you have access to a legendary creator like Shigeru Miyamoto, the man who created (and continues to create) so many of the games I've loved my whole life—Mario, Zelda, Donkey Kong—games that have entertained and inspired millions of people.
A CHAT WITH SHIGERU MIYAMOTO ON THE EVE OF SUPER MARIO RUN, NINTENDO'S FIRST SMARTPHONE GAME
Quote

The creator of Mario on how smartphones will introduce new players to Nintendo
The Silver Case remake gets a PS4 release date
Quote

The recent remake of The Silver Case, Grasshopper Manufacture's first game, is coming to PS4 in Europe on 21st April, publisher NIS America has announced.
Mass Effect Andromeda: BioWare Reveals New Details in the Gameplay Trailer - IGN First
Quote

Mac Walters and Mike Gamble go over new gameplay options, their vision, and goals when creating the latest trailer for Mass Effect Andromeda.
BioWare talks Mass Effect Andromeda squadmates, cut content and that missing release date
Quote

Last night we spoke with Mass Effect Andromeda's creative director Mac Walters and producer Fabrice Condominas on the phone from BioWare Edmonton to find out answers to those questions.
Mass Effect: Andromeda's creative director says you should probably keep your saves
Quote

Mass Effect: Andromeda won't necessarily be the start of a new trilogy, but it does signal the beginning of a new series. So said creative director Mac Walters during a lengthy video discussion with Game Informer, during which he suggested that players might want to hang onto their Andromeda saves once the game is over.
Dawn of War III — Eldar GAMEPLAY & Developer Commentary!
Dawn of War III — 45 Minutes of Eldar GAMEPLAY in Mission 6! (No Commentary)
Death Stranding and the Future of PlayStation (Hideo Kojima, Mark Cerny & Hermen Hulst)
Quote

IGN chats with Hideo Kojima, Guerrilla's Hermen Hulst, and PS4's tech lead, Mark Cerny, about their Decima engine and what it means for Death Stranding, Horizon, and the future.
Kojima Calls Guerrilla's Decima Engine A 'Rocket' That Can Take Death Stranding To Jupiter
Quote

Hideo Kojima likened the development of Death Stranding using Guerrilla's Decima Engine to the Space Race during the Cold War in a series of recent tweets. The collaboration with the creators of Horizon Zero Dawn, in Kojima's words, "enables us to go to the mars but even to the Jupiter."
Tales of Berseria 'The Calamity and the Blade' trailer
Quote

The trailer follows Velvet Crowe, the game's protagonist, as she exacts her unforgiving revenge upon the people who have wronged her. The game promises an "emotional story" of "revenge, masterclass classic gameplay… and a beauitufly realized world."
Watch "sticky meat bits" hit the floor in Strafe's new Uber-Gore v2 trailer
Quote

You do not want to miss these stompable gibs!
Wild Guns Reloaded launches December 20 in North America and Europe
Quote

Wild Guns Reloaded, the revival of the classic Super Nintendo shooting gallery game, will launch for PlayStation 4 in North America and Europe on December 20, publisher Natsume announced.
SEA OF SOLITUDE'S SUBLIME EXPLORATION OF LONELINESS NOW BACKED BY EA
Quote

Sea of Solitude was one of the most intriguing and sublime game concepts that flashed across my eyes last year. It follows a girl called Kay who has been turned into a monster and is on a journey to find out how that happened. Most striking about it is the world it's set in: a submerged city where gigantic fish and a talking crow-like creature lurk just out of sight, hiding in the cover of fog or the murkiness of the deep. It's a game about loneliness skewed with a vision marked by both beauty and terror.
The Walking Dead Season 3 launch trailer introduces a familiar face
Quote

The TV's show's Jesus will play a role in the next season of the game.
Conan Exiles dev diary talks survival tactics, teases new footage
Quote

Funcom's slant on Robert E. Howard's Conan the Barbarian is fast approaching its January 31 Early Access launch. Its latest developer diary explores how you'll go about staying alive in the incoming open-world survival game, teasing some new in-game footage along the way.
Gust's Atelier Sophie and Nights of Azure coming to PC
Quote

The JRPGs of venerable studio Gust will start coming to PC next year, parent company Koei Tecmo announced today. Gust join a long and pleasing lineup of Japanese developers who once focused on consoles but are now starting to give PC a crack, which is splendid news.
Evolve, Left 4 Dead dev announces new dark fantasy co-op FPS IP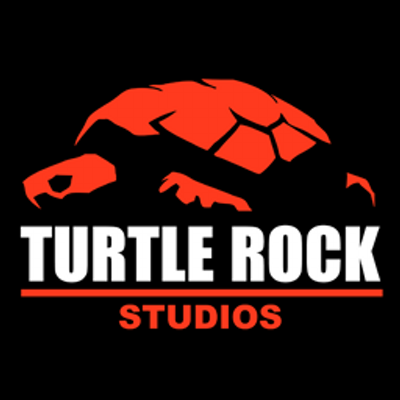 Quote

The game has no revealed name but will use Unreal Engine and be released 2018. Platforms aren't mentioned but PC is a given.
DRAGON QUEST HEROES II Announcement Trailer
Friday the 13th trailer introduces Jason-slayer Tommy Jarvis
Quote

Tommy Jarvis, the first person to kill Jason, will be playable in the upcoming game.
Kingdom Come: Deliverance is fast approaching completion, here's an update video
Quote

"We now have all the features in the game, the whole world is built, and all the quests and most of the assets are in," the studio's Daniel Varvas explains in the video, embedded below. "As you can expect, when we put all this together, everything broke and now we have to fix it." That's optimisation for you, folks.
Metro 2035 author hints series will continue after end of book timeline
Quote

"This doesn't mean [the] story can't continue in other media."
This arcade hockey game is going back to the violent 1970s
Quote

Beer, blood, brawls and ... disco?
The Binding of Isaac: Afterbirth+ Steam release date set just after New Year's
Quote

The expansive add-on will typically go for $9.99 (about £8), but will be discounted to $6.66 (about £5.30) in its first week for people who own the first DLC, Afterbirth.
Seasons of Heaven is a Nintendo Switch-exclusive indie game, runs on Unreal Engine 4
Quote

French indie studio AnyArts Productions has announced Seasons of Heaven, a new adventure game to be released exclusively on Nintendo Switch.
Yooka-Laylee release date set, celebrates with new world trailer
Quote
For Honor will be an "always online experience"
Quote

Even when you're playing solo, you'll never really be alone.
Memoranda is a gorgeous point-and-click adventure about memory loss, due January
Quote

Inspired by the works of Japanese author Haruki Murakami.
Sea of Thieves alpha update trailer offers first proper look treasure hunting in practice
Quote

A closer look at how The Hunt unfolds.
Warhammer 40,000: Inquisitor - Martyr trailer shows off its open world
Quote

The Caligari sector of the Segmentum Tempestus is a big, nasty place.
The Surge gameplay trailer shows off Dark Souls-inspired sci-fi combat
Quote

RPG by Lords of the Fallen devs still on track for 2017 release.
SUNLESS SKIES DOESN'T TAKE PLACE IN OUTER SPACE AS WE KNOW IT
Quote

It's no surprise that outer space in Sunless Skies isn't the terrifying vacuum that we know lingers above our heads. After all, the sea in the game's predecessor Sunless Sea wasn't the blue ocean of our Earth—it was the Unterzee, an underground sea populated with its own terrible creatures and peculiar folktales to pursue.
Elite Dangerous headed to PlayStation 4 in Q2 2017
Quote

Deep space exploration game Elite Dangerous, already available on PC and Xbox One, will finally touch down on PlayStation 4 in Q2 2017, developer Frontier Games has announced.
Final Fantasy 15's story is being patched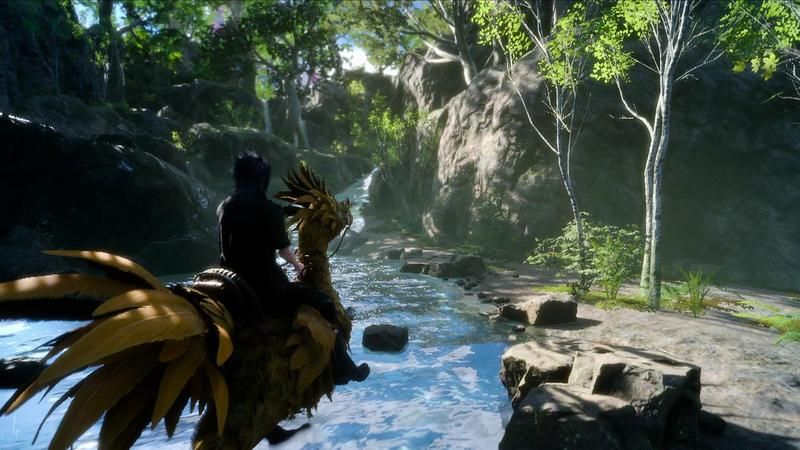 Quote

Final Fantasy 15's director Hajime Tabata has detailed forthcoming updates to the recently released game, and its story - which has come in for some criticism - is set to be tweaked at an unspecified date.
Free Battlefield 1 map "Giant's Shadow" will introduce the Grenade Crossbow
Quote

A new Battlefield 1 map called Giant's Shadow will be released to Premium Pass holders and players who preordered on December 13, and one week later for everyone else. There are two things about it that you need to know. One: It's free. And two: It comes with the Grenade Crossbow.
Huge Battlefield 1 Update Out Now, Adds Free Map and Makes a Ton of Changes
Quote

Among the notable changes including the weakening of some shotguns and a variety of other tweaks to things like recoil values. Additionally, there is now a cooldown for syringes to prevent what DICE calls "revive trains" where one Medic can revive many players in one sweep.
Battlefield 1's New Spectator Mode Highlights Player Stories
Quote

Battlefield 1's December Update has dropped. It adds a new map, Giant's Shadow, as well as a surprisingly robust spectator mode. The tool is easy to use and allows players to see the Great War from a whole new perspective.
If you want to play The Last Guardian at a reasonably stable framerate, you'll need a PS4 Pro
Quote

According to Digital Foundry, The Last Guardian fluctuates wildly between 20 to 30 frames per second on the original PlayStation 4, which results in a game that simply does not feel smooth or fluid to play. To put it simply, playing The Last Guardian on the original PS4 is a sub-optimal way to experience it, which is a damn shame.
The Division to get DirectX 12 support next week
Quote

Incoming PC patch "to address a multitude of issues."
Watch Dogs 2: T-Bone Content Bundle will take a little longer to arrive
Quote

Ubisoft has adjusted the release date slightly.
We Happy Few takes a big step forward with the new Clockwork Update
Quote

A new trailer breaks down the biggest changes.
Overwatch Christmas skins revealed
Quote

The update is live! Have a look at the 12 new holiday-themed skins.
DOTA 2 Update Forces Players To Re-Learn A Game That Took Hundreds Of Hours To Understand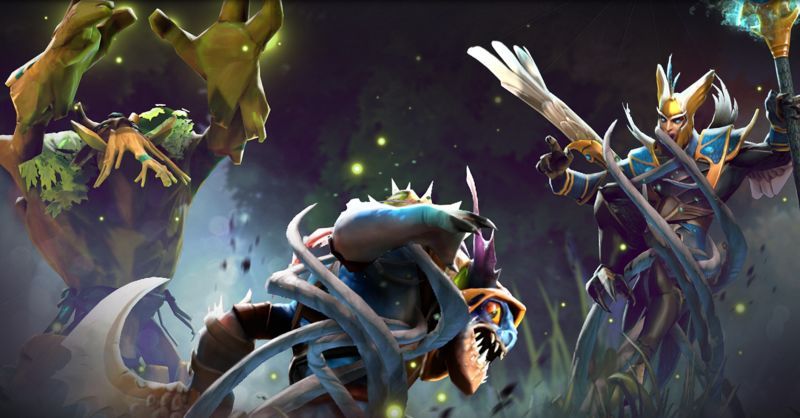 Quote

DOTA 2's biggest update yet is here, and players are coming to terms with the fact that a game they spent hundreds of hours barely wrapping their heads around just got turned upside-down.
Free Uncharted 4 Expansion Arrives Tomorrow, Adds Co-Op Mode, New Maps, and More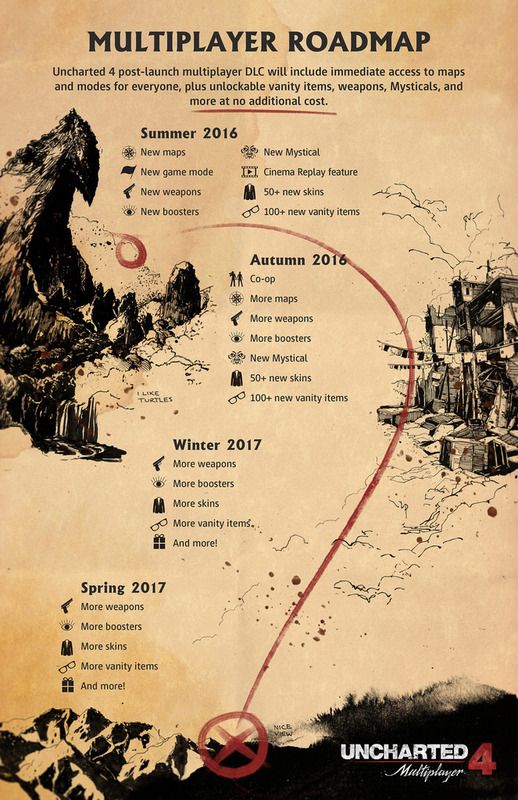 Quote

Uncharted 4's upcoming Survival update is a big one.
American Truck Simulator celebrates bigger roads and wider spaces with a new trailer
Quote

The tweaked game features longer day/night cycles and a rebalanced economy.
Hitman's holiday mission: Kill the bumbling burglars from Home Alone
Quote

Harry and Marv have to die.
Call of Duty: Modern Warfare Remastered update to add free maps and modes
Quote

Raising its map total to 16, the complimentary update introduces the Bloc, Countdown, Showdown, Strike, Pipeline and Wet Work multiplayer maps; while also adds game modes Gun Game and Hardpoint—which featured in Black Ops and Black Ops 2 respectively.
Heroes of the Storm has a new game director with big plans
Quote

As it heads into its third year of release, multiplayer online battle arena game Heroes of the Storm finds itself in a moment of transition. Developer Blizzard has announced a massive overhaul of the game's struggling esports scene, looking to give it a shot in the arm. The game is about to launch its 60th hero, Ragnaros. And now, the team working on the game is seeing some shifts as well.
Worlds Adrift's persistent world-building tech being made free to qualified game developers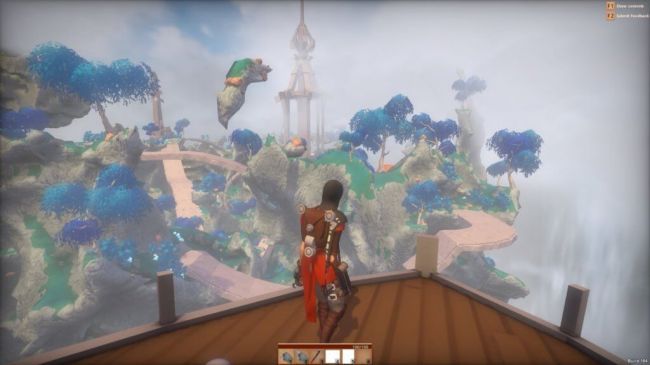 Quote

Improbable's SpatialOS gives devs "the ability to define and build simulated worlds which can accommodate thousands of simultaneous players".
Oculus boss Brendan Iribe steps down to lead new PC focused VR division
Quote

Oculus splits into mobile and PC VR groups.
Doom-inspired roguelike goes open-source in a bid to outrun Zenimax lawyers
Quote

"I realized that if I push it OS now, I can still push it in it's original state," he wrote. "Even if I have to change it later as a result of a game-targeted C&D, the original source, and hence the original game will still be out there somewhere. You can't stop the signal."
Speedrun's Unique Idling Requirement Leads To Temporary Twitch Ban
Quote

The third day after embarking on a multi-week speedrun of Baten Kaitos: Eternal Wings and the Lost Ocean, a streamer who goes by the name Baffan woke up to continue streaming his attempt only to learn that Twitch had temporarily suspended his account for "non-gaming content."
Ex-Witcher and Gwent designer joins Techland to work on new open-world fantasy RPG
Quote

Dying Light devs welcome Damien Monnier.
Chinese law will force game makers to reveal loot box drop rates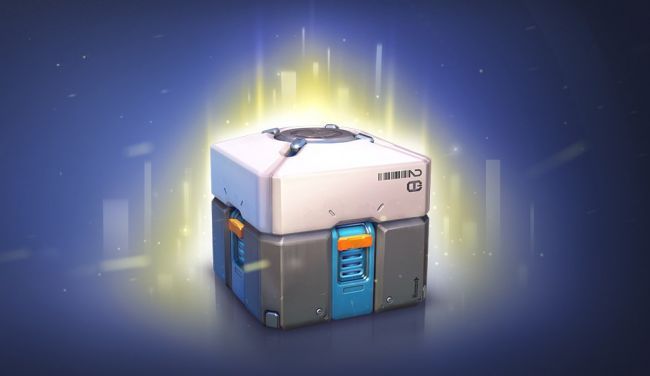 Quote

The incoming regulation could have an impact far beyond China's borders.
Crytek Employees Say They're Not Getting Paid -- Again
Quote

The game company Crytek is again facing financial trouble and hasn't paid many of its employees in months, according to a number of people who work there. Paychecks have been missing or late throughout all of 2016, Crytek employees say.
Ubisoft sanctioned €1.27 million for insider trading, publisher issues statement and plans to appeal
Quote

After accusing Ubisoft execs of leveraging insider knowledge to sell stock last month, the French stock market regulator—Autorité des marchés financiers (AMF)—has sanctioned the accused for €1.27 million. Yannis Mallat, CEO of Ubisoft Montreal, has reportedly been fined €700,000 alone.
In the face of a takeover threat, Ubisoft exec discusses company morale
Quote

With the massive media group Vivendi methodically buying up chunks of Ubisoft stock, there's mounting concern of a takeover both inside and outside the company. While Polygon was in Paris a few weeks ago visiting the team working on Ghost Recon Wildlands we took time to speak with Xavier Poix, managing director of Ubisoft's French studios. We asked him how morale was around the company going into the holiday season.
Esports News
White House plans eSports event to raise health insurance awareness
Quote

The U.S. government is apparently working with video game streaming platform Twitch to raise awareness about its health insurance initiative, as Twitch announced today it's heading to the White House next week for a 4-hour livestreamed "Competitive Gaming Event."
The Anatomy of an Overwatch Tournament Disaster
Quote

The atmosphere was tense, and the lack of communication did nothing to help matters. Viewers remained in Twitch chat like the musicians aboard the Titanic. They shared cries for OGN to come save them for the production, declared their intent to boycott all MSI products, shared memes and jokes, and shared legitimate anger and disappointment between the rest.

The stream would remain up for over five more hours before finally going down, still without a statement from MSI. So far, the only update MSI has made is a Mafia III themed meme tweet about how girlfriends just can't understand gamers.
The strategies MechWarrior Online's best team used to become world champions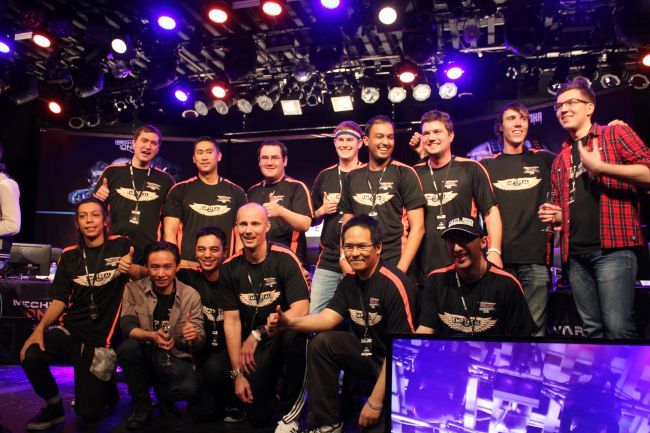 Quote

MechWarrior Online hosted its first ever world championship series last weekend during MechCon 2016. While the announcement of MechWarrior 5 might've stolen the show, the competition was an riveting battle as the world's greatest MechWarrior teams fought for an $86,000 grand prize.
Twitch Gives Ownership of Evil Geniuses and Alliance Away to Its Players
Quote

Twitch announced today it has given control of both teams Evil Geniuses and Alliance over to the players and player-selected management.
Riot Games World Championship Numbers Show Slowing in Viewership
Quote

Yesterday, Riot Games released viewership numbers for this year's sixth League of Legends World Championship. The company boasts 370 million hours viewed, a peak concurrent viewership at 14.7 million, and 43 million unique viewers.
Valve's Dota 2 Boston Major Ends Like The Battle Of Thermopylae
Quote

An epic game three between OG and Ad Finem in the Grand Finals of this weekend's premier Dota 2 tournament showed both teams were going to leave everything they had on the stage that night. While the superior OG eventually took the series 3-1, winning $1,000,000, it wasn't before their Greek opponents could etch their names into Dota 2 history.
A Quick Look At Why Everyone Just Lost It At This Weekend's Dota 2 Tournament
Quote

A giant Dota 2 tournament wrapping up tonight in Boston just reached a dramatic peak after favorites OG fell to underdogs AD Finem in a stunning game three that went into the 80th minute.
NFL Media Partners With EA to Broadcast a Weekly Show on its Network
Quote

The NFL announced last week a partnership with Electronic Arts to launch a new line of programming around Madden 17. The NFL will stream the "Madden NFL America" show every Friday on NFL.com, and every Saturday on NFL Network. The show will cover the Madden NFL Championship Series Tournaments organized by EA Sports.
The British Esports Association Reveals Its Advisory Board and Launches Website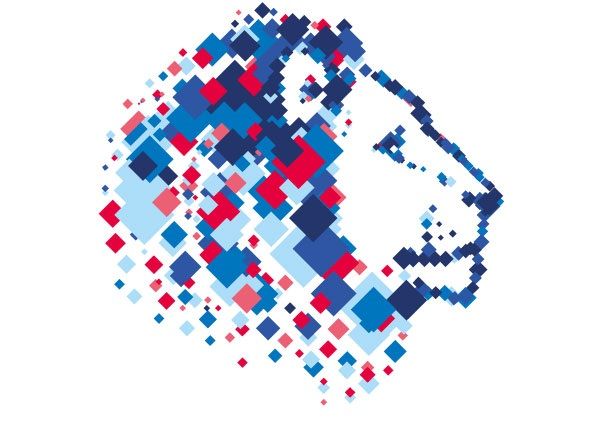 Quote

The British Esports Association, established to "support, promote and instill good governance for amateur esports players and teams," announced today its advisory board, and launched its full website.
WESA Reveals Arbitration Court Details, Including Fees and Tribunal Selection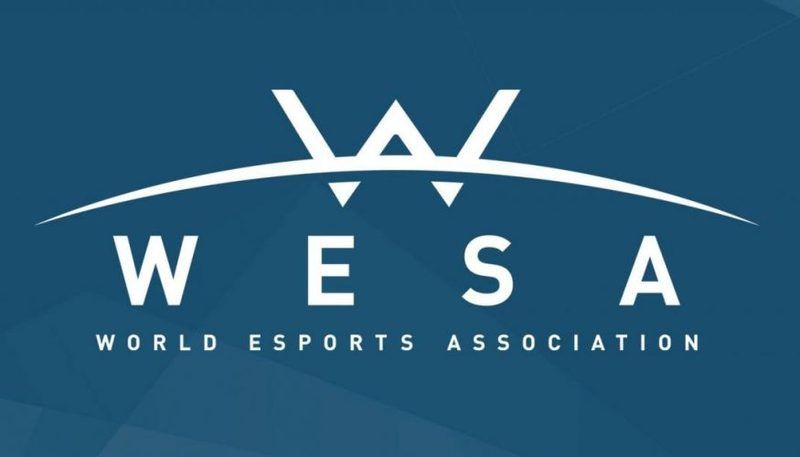 Quote

World Esports Association has revealed the details on its official arbitration rules. As a way to settle disputes outside of court, the WESA arbitration committee is designed to come to decisions quicker than in state court proceedings.
Crowdfunding News
New WW2 shooter promises 100-player battles that are not "sports-like"
Quote

War Thunder publisher Gaijin Entertainment has kicked off a crowdfunding campaign for a new, Second World War-based online FPS called Enlisted. It promises large-scale battles of up to 100 players, spread across massive, destructible battlefields, beginning with the Battle of Moscow and the Invasion of Normandy. Additional campaigns will be added, including one chosen by players, as pre-release sales hit various goals.
Yet Another Reminder That Crowdfunding Isn't A Guarantee
Quote

The Omni was supposed to let you walk around in VR, but due to money problems, international backers who've been waiting three years will have to move on.
Content I found interesting this week (interviews, reviews, think pieces, history, music, culture, design, art, criticism, etc)
How We Design Games Now and Why
Quote

How game design practice is shaped by business, technology and culture
DOOM Resurrected - To Hell & Back
Quote

In the first part of Noclip's dive into the development of DOOM, Danny speaks to the team at id Software about the history of the studio, the cancelled DOOM 4 project and how DOOM 2016 came to be.

In part two of Noclip's look into the development of DOOM (2016) Danny analyzes the design of the game's opening level, and talks to Hugo Martin & Marty Stratton about the origin of the game's self-aware tone.
The Strange, Engrossing Weirdness of 'Final Fantasy XV'
Quote

Three Waypoint editors sit down to discuss 'Final Fantasy XV', a game that's weird, interesting, and one of 2016's most pleasant surprises.
Has gaming become too much of a shtick for late night television?
Quote

When it comes to gaming, everything from console reveals to exclusive first looks at big titles have been showcased on late night television.
GIRLS MAKE GAMES RAN A WORKSHOP AT THE WHITE HOUSE LAST WEEK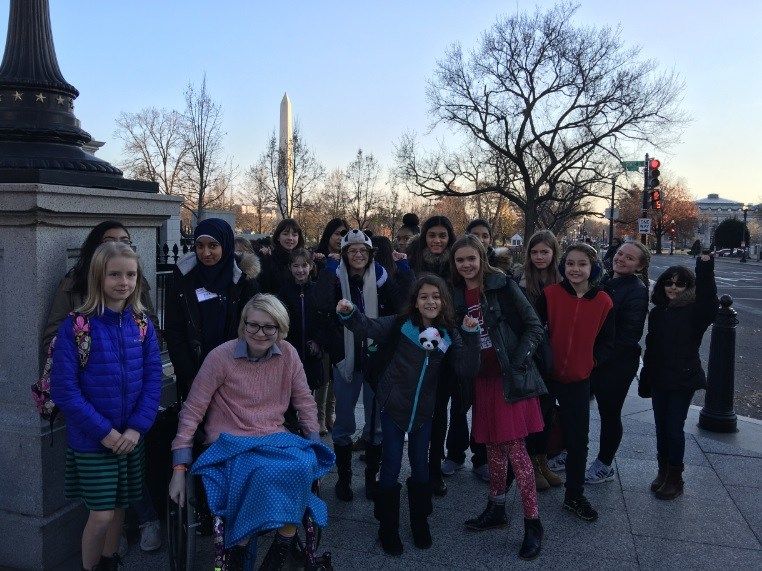 Quote

Last week, on December 7th, Girls Make Games ran a two-hour workshop inside the White House with a bunch of girls from ages 11 to 14. (Which, as has been mentioned to me, is something that might not happen again for a while given the change of administration at the White House next year.) There were interactive lectures and time for some hands-on coding too, which each girl given a playable prototype at the end of the workshop, along with a certificate and the resources required to continue coding their game. We have some photos of the workshop in session below.
Ghost Recon Wildlands: Building Bolivia By Brick and Biome
Quote

Ubisoft is very good at building worlds. Since the beginning of the last generation of consoles and the company's increasing focus on open-world gaming, Ubisoft has become adept at establishing a setting. The company has taken players from Renaissance Italy to modern day San Francisco. From the Caribbean in the time of pirates, to the mountains of the Alps, and even to Pangaea.
A progressive future for VR: why VR is already getting worse, and how to make it better
Quote

Imagine video games except AAA titles barely exist, and thus no one can pointlessly compare you to them... and that's the current state of VR.

However, this window of opportunity will close within the next few years. Let capitalism and customers wait 3-5 years for VR to mature... meanwhile, we need to act now. We're running out of time to mold and shape this early "VR culture" into something less terrible.

Unfortunately, the bad news is that VR culture is already getting worse.
VR enthusiasts are furious people are funding great VR games, and I don't get it
Quote

Fighting the misguided hatred of funding and support for smaller devs
Fumito Ueda: Colossus in the Shadow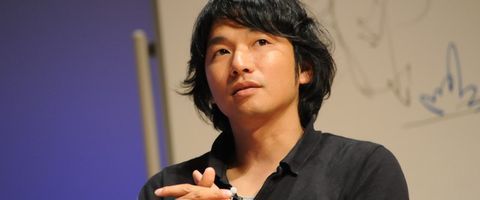 Quote

Fumito Ueda, the Japanese creator of the video games, Ico, Shadow of the Colossus and The Last Guardian, is one of the best-loved but least-known game-makers working today. He has a reputation for being a shy interviewee and a private colleague. A Sony employee recently told me that, when Ueda mentioned his family during another interview, members of Ueda's staff who were present were startled; the director had never before mentioned that he had a wife and child.
Atari 2600 Emulator in Minecraft
Quote

I built an Atari 2600 Emulator in vanilla Minecraft using a couple thousand command blocks.
Can Horror Games Tackle Mental Illness Without Reverting to Stereotype?
Quote

"The oldest and strongest emotion of mankind is fear, and the oldest and strongest kind of fear is fear of the unknown," so reads the opening line of HP Lovecraft's perennial 1927 essay "Supernatural Horror in Literature". A central tenet of human nature, the idea of terror deriving from unfamiliar circumstance long predates the American horror fiction author's disposition—and is equally ubiquitous in our modern understanding of fear today. Somewhere along this timeline, perhaps rooted in the archaic institutions and so-called medical procedures of centuries past, popular culture has unashamedly tied mental illness to the concept.
5 Game Design Innovations from 2016 | Game Maker's Toolkit
Quote

In order to recognise the most creative games of 2016, this video highlights five innovative ideas - from full game concepts to clever features that other developers will be pinching in a few years time.
Everything In Civilization VI, Crammed Into One Real Map
Quote

Between civs, city states and wonders, there's a lot of stuff from history being recreated in Civilization VI. This handy map shows you exactly where all that comes from in the real world.
How 'The Last of Us' Unearthed the Ugly Side of Playing Protector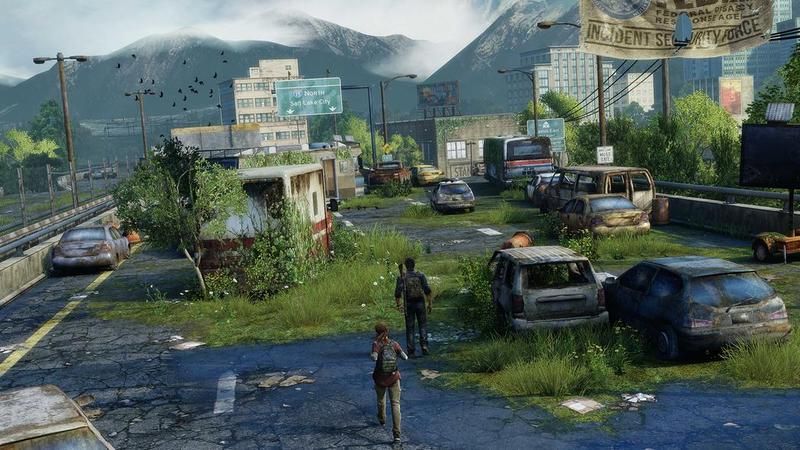 Quote

But Naughty Dog's sequel has the chance to flip the standard protector/protectee roles, giving Ellie the power to keep her closest friends safe.
Enclosure or Escape: What the Ocean Can Mean in Video Games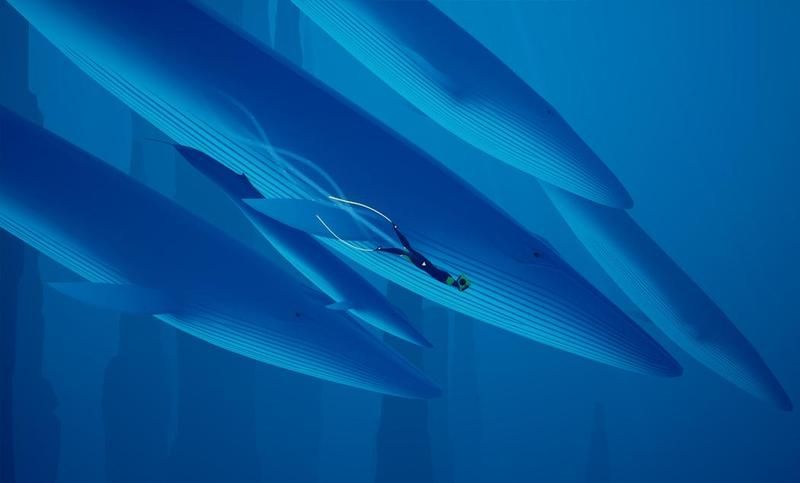 Quote

For so long a barrier to exploration, now developers should be looking to the seas to expand our gaming adventures.
The Death and Rebirth of 'The Matrix Online'
Quote

When 'The Matrix Online' announced it was shutting down in 2009, a modder named Rajko decided to save it. Seven years later, he's still working on it.
Quote

The founders of Blizzard tell us how they chose their now-famous name.
The inside story of Warcraft Adventures: Blizzard's lost point-and-click adventure
Quote

How Blizzard's doomed point-and-click adventure was made, almost saved, and ended up online 18 years later.
How Blizzard coped with World of Warcraft's blood plague and other early disasters
Quote

How do you maintain control over an entire virtual world populated by millions of people? You don't.
WATCH DOGS 2 IS A LOVE LETTER TO A SAN FRANCISCO I NO LONGER RECOGNIZE
Quote

I direct Marcus to steal a car and drive across the Golden Gate Bridge into that picture-perfect vista. As I roll into the squashed forested area of the Presidio and Golden Gate Park (two woodsy parks conveniently combined for the sake of an open world game), I realize that this isn't the San Francisco I once knew. And not just because in Ubisoft's condensed version of the city, the neighborhood I've lived in for the past three years literally doesn't exist.
What Happens When You Ask Google to Translate 'Final Fantasy'
Quote

There's a reason humans are still involved in translating video games, but it doesn't mean there aren't lessons to be learned.
CONTROLLING FATHERS AND DEVOTED DAUGHTERS - PATERNAL AUTHORITY IN BIOSHOCK 2 AND THE WITCHER 3: WILD HUNT
Quote

As game critics and scholars have noted, the past decade has seen a remarkable number of critically acclaimed big-budget video games featuring paternal protagonists (Brice, 2013; Joho, 2014; Voorhees, 2016). Games journalist Stephen Totilo (2010) has celebrated what he calls the "daddening" of video games as a maturation of the industry. On the other hand, some game critics have critiqued what they label as the "dadification" of video games as simply another means for developers to valorize violent male agency (Brice, 2013; Joho, 2014). This trend has been noted in titles such as BioShock 2 (2K Marin 2010), Heavy Rain (Quantic Dream 2010), Red Dead Redemption (Rockstar San Diego 2010), The Walking Dead: Season One (Telltale Games 2012), Dishonored (Arkane Studios 2012), BioShock Infinite (Irrational Games 2013), The Last of Us (Naughty Dog 2013), and The Witcher 3: Wild Hunt (CD Projekt Red 2015), among others.

While this trend could be viewed as a more "mature" approach by the standards of the game industry, it could also be a result of what developers perceive as the shifting desires of an aging male gamer demographic, perhaps newly interested in tales of heroic fatherhood.
How an Environment Layout Affects Difficulty
Quote

I'm going to take a look at how we go about creating a level's geometry arrangement with reference to how the environment informs the difficulty of your encounter.  We know the standard and most basic way of changing difficulty is by adding and layering in different enemy types.  These are macro changes; bigger increases in difficulty that make noticeable steps up for the player.  But what about micro increases in difficulty, rather than just big sweeping changes?  How can you balance difficulty without relying on AI numbers or character types; especially when you may be restricted to certain character types for your narrative?
POCKET KINGDOM MIGHT BE THE START TO SOME EPIC PIXEL-ART GAMES
Quote

The pixel artist who calls himself "08–n7R6-7984" probably has too many projects on the go. The one that has caught the most attention is RE5734L3R, which follows a robot that makes its way up the class system of a mechanical cyberpunk city by stealing the social chips of other robots. It's the pixel art and animation that steals your eyes: megacities sit in fuschia horizons, lightning-blue interfaces glitch and garble, bulky spaceships fly through metallic scenery at a blistering pace. It's been four of five years since the game first hit my radar and it's still only a piece of tantalizing vaporware.
Obsidian's Feargus Urquhart on the future of RPGs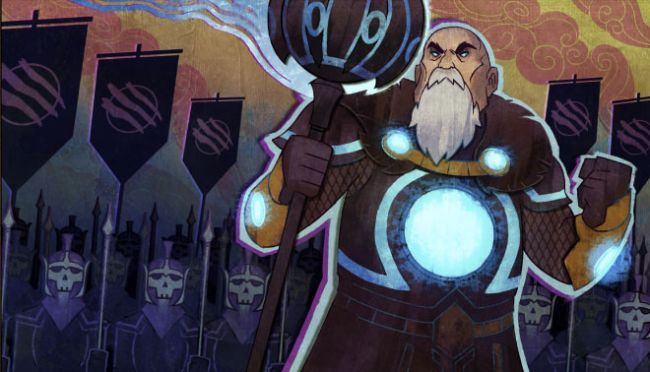 Quote

"I want our games to feel just more real with even more choice for players."
How the Game Genie Helped Me Understand My Brian Injury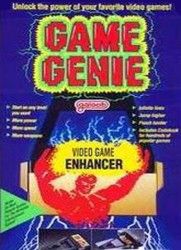 Quote

Losing my sense of smell was tough—but an old cheat cartridge reminded me that even the most immovable monoliths can be remolded.
The Story Behind Reviving Obscure Neo Geo Classic 'Windjammers'
Quote

How a simple sports game about throwing a disc from one side of the arena to another came back from the dead.

"In the office, we are all passionate about retro gaming and Neo Geo games," DotEmu CEO Cyrille Imbert told me recently. "We play them all. Actually, Windjammers is the one that we play the most. We organize tournaments in the office, we're always talking about it. It was a dream to bring it back. We knew that SNK didn't have the license, so we were wondering how to do it. So, two years ago, we said 'Let's do it. Let's try to find a way to bring it back.'"
Because Games Matter - A Better Vision - Extra Credits
Quote

Sara Winters was legally blind. Video game therapy changed that. #BecauseGamesMatter

Sara Winters, born with ocular albinism, was legally blind for most of her early life. Game therapy helped her brain learn to make sense of the images processed by her eyes: it helped her to read, to find friends and community, and to build a life helping others. She shares her story with us Because Games Matter.
Gender Ex Machina | FURTHERMORE
Quote

Videogames, Gender Performance, and Criticism.

In March of 2015, we talked about the Sims and Gender Performance. We talked about how–even though The Sims has always been a socially progressive game series–at the time, each player's semi-autonomous people-pets had to adhere to the gender binary for seemingly no reason other than "because." Well, as of June 2016... that's no longer the case! You can still create a MALE or FEMALE sim. But, there are more more options if you want them: you can create a sim with a masculine or feminine frame, with a preference for masculine or feminine clothing. You can decide if your sim can get other sims pregnant, get pregnant themselves, or neither, and… you can choose how your Sim uses the toilet. All of this has been the result of and has in turn generated tons of criticism of The Sims and videogames in general, including the recent Rimworld, which has been the source of a heated discussion about how gender is factored into videogame development.
When To Use Actor Faces in Video Games
Quote

A contrast between Death Stranding and Yakuza 6 and how they go about using their famous faces.
#GLG28: #Mafia3 pt4 Lead Writer Bill Harms #GamingLooksGood
Quote

The 4th and final Mafia 3 video features lead writer Bill Harms, and we have a great time talking about narrative driving gameplay, relating to a character of color, and the difficulty of maintaining the virulent racism of the 60s in the game.
The creators of Stardew Valley and Harvest Moon talk to us about farm games
Quote

We sat down with Stardew Valley creator Eric Barone and Harvest Moon creator Yasuhiro Wada to talk about farming games, Japanese games coming to PC, and Wada's new game Birthdays the Beginning.
How Do You Make a Single-Player Battlefield, Anyway?
Quote

I mean all this time I thought you just pressed the "add bots" button and that was it presto donezo
Watch as over 5,000 EVE Online pilots destroy a fully operational Death Star
Quote

Billions of ISK are about to go up in smoke as one of the largest fleets ever assembled goes to war.
Far Cry 3: Deconstructing the Power Fantasy - Cagey Videos
Quote

Alternate intro:

"Much has already been written about the story of Far Cry 3 and much of it has been negative, whether from a colonial, sexist or racist point of view. And while the game's writer, Jeffrey Yohalem, said that this was intentional in an interview with Rock Paper Shotgun, I can't help but somewhat agree with these criticisms, however that is not what this video is going to be about, I only bring it up because I felt that not mentioning it would make it the elephant in the room and would detract from an aspect of Far Cry's story that I felt was an unqualified success, how it Deconstructs the Power Fantasy."

I cut this out because at the end of the day, it really had nothing to do with the video and it became something of a sticking point. The rest of the video was working quite well (at least from my perspective) but I was having trouble with the intro and the old addage from Joss Whedon that I mentioned in my Uncharted 4 video kept coming to mind. So I changed it and made it simpler. I dis still worry about the Elephant in the room but figured "fuck it". Maybe this rambling you're reading right now will make up for it.

While we're at it, lets include some other cuts I made:

People like to talk about how great Vaas is, with good reason, but what made him such a compelling villain (much more so than Hoyt), is that he complimented Jason so much. Jason was essentially turning into Vaas. In some way you could say that, at his highest aspiration, Jason wanted to be Vaas, just without all the evil stuff attached (though maybe even that would change).

Far Cry 4, while also a great game, tried to recapture the magic of Far Cry 3, by taking their favourite parts and shoving them in. A charismatic villain, non-diegetic pop music, a main character with no military background becoming a killing machine. But in Far Cry 4 it fell a little flat. Pagin Min is fun, but he doesn't compliment Ajay the way that Vaas bounced of Jason. Ajay's lack of explanation for his combative prowess didn't help form the narrative of a messed up power fantasy but rather just brought up questions as to why he is so good at killing. And I have no idea what purpose the pop music served other than "hey this is cool", which I suppose is maybe enough for some.

I stopped with the script for a bit when I started thinking "there MUST be another game with a similar story right?". So I went to twitter with some questions and the closest comparison we could come up with is Tomb Raider (2013). But the major difference is that Tomb Raider is about her becoming this sort of badass that is capable in a fight, whereas Jason Brody goes on to enjoy the killing. If you can think of similar examples, I'd love to hear them, been wrecking my brain for about a week now and can't think of anything similar.
Spec-Ops The Line and Western Heroism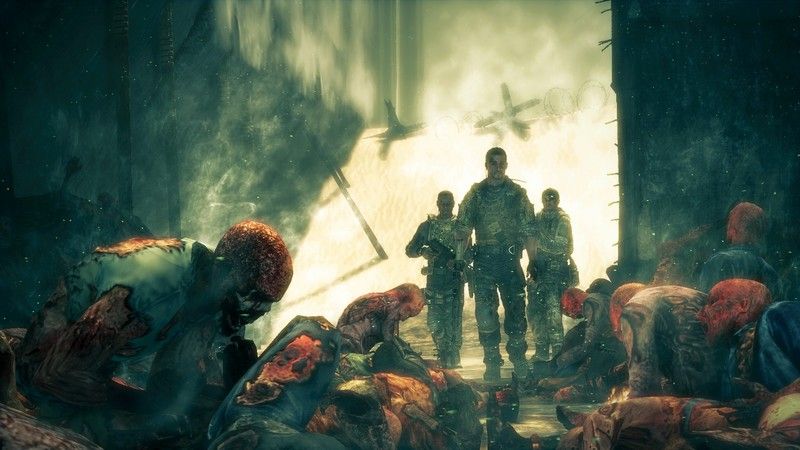 Quote

In June 2012 I was sent into Dubai on a mission to track down Col. John Konrad, a US Army officer who disappeared along with his battalion trying to evacuate people left in the city after it was engulfed in a biblical sandstorm. We quickly lost contact with the outside world and over the next few days I slaughtered the entire battalion, massacred crowds of innocents, burned children's flesh off with white phosphorous and finally damned everyone left to die slow, horrific deaths from dehydration. Why did I do all these things? It's simple really.

I did them because I'm the hero.
Steep, Watch Dogs 2 and the GTA with no guns
Quote

How do you go about making a fun open-world game that doesn't have combat at its core? We want to tell more diverse stories to reach new audiences, and the key for that may lie in systems design.
Ninja Gaiden (Master System): Europe's Exclusive Japanese Game - Region Locked feat. Greg
Quote

While Ninja Gaiden is considered one of the most iconic titles released for Nintendo's NES, there was also a Sega Master System release that was only published in PAL territories like Europe, and not even Japan.
I always liked the Master System game more than the NES ones.
Pokemon Creator's Hybrid RPG: Bushi Seiryuuden - Region Locked feat. Dazz
Quote

With the release of Pokemon Sun and Moon, the guys at Region Locked take a look at one of Gamefreak's earliest games, Bushi Seiryuuden. Through our analysis of this RPG, we explain its gameplay and offer some insight into why this Super Nintendo (Super Famicom) title never left Japan.
Designing Gunvolt (Part 1 of 2)
Quote

Today we have a very special treat! As everyone surely knows by now, at Yacht Club Games, we're big proponents of developers giving away all their trade secrets. Just kidding – but we do love when developers deep dive into all the details that make their games great!
Things I found entertaining throughout the week relating to video games
Final Fantasy XV Encourages Dangerous Driving (Nitpick Theater)
Quote

Clunk, click, every trip!
Watch Sean Bean find out that he dies in the Civilization 6 launch trailer
Quote
Hideo Kun and Geoff Chan Max Out Their Social Link
A Memorial for All The People I've Accidentally Killed in 'Dishonored 2'
Quote

The hazards are many in the world of Dishonored, and some of my oh-so-gently knocked out enemies ended up getting a little bit dead throughout my travels. This is an ode to them.
---