Steam sale date announced, the future of the adventure genre, the game industry's disposable workers, Xbox One download speed increase, story analysis of The Walking Dead, many large updates and New Game+ additions, Crytek closing studios, a look at games that portray the legal with Phoenix Wright and Aviary Attorney, writing on Dishonored 2 and Hitman, the small miracles in games of 2016, For Honor impressions and free DLC, history of the Super Game Boy, Brian Fargo almost hit by a car that drove through a shop window, the history of Star Wars games, Just Cause 3 multiplayer mod, a look at choice in RPGs, and more.
AJSA Youtube's Angry Army Weekly
Will be added on Wednesday, check back then or check our Youtube channel.
Gaming News (Announcements, release dates, previews, interviews, expansions, DLC, updates, company news, new tech, mods)
Steam Winter Sale start date confirmed by PayPal UK
Quote
Xbox One download speeds may have lapped the PlayStation Network again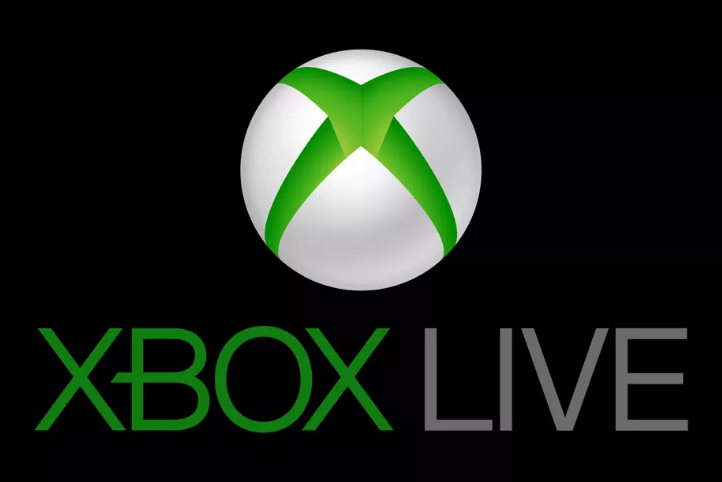 Quote

Released yesterday, Dec. 14, the update should make downloads faster for all Xbox One owners. Users with broadband connections rated under 100 megabits per second — which is likely to be a majority of the console's user base — should now see "more consistent performance that is up to 40% faster than before," said Microsoft. People lucky enough to have internet speeds above 100 Mbps will see a speed boost of "up to 80%."
Prey channels the spirit of System Shock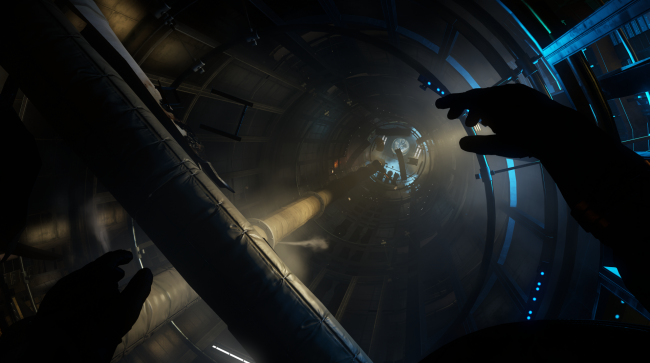 Quote

Arkane's RPG draws inspiration from the king of sci-fi immersive sims.
Torment: Tides of Numenera is coming in February
Quote

Torment: Tides of Numenera, the "spiritual successor" to the great, and greatly-wordy, Black Isle RPG Planescape: Torment will be out on February 28, 2017. The launch date was announced today alongside details of the "Day One" edition and collector's edition, which will come with an eight-inch statue, an art book, a printed map of the Ninth World, and a big ol' box to keep it in.
For Honor feels bold, even if its single-player doesn't
Quote

For Honor is at its best when you're trapped in a duel with another player, feigning attacks and waiting for the right moment to strike. Jump in too early and risk leaving yourself open to a counterattack, but time it just right and you might stagger them long enough to land a vicious combo of blows. It's a waiting game with the ultimate payoff: the sense that you've outwitted and outmaneuvered an opponent. This is, of course, difficult to replicate outside of a multiplayer setting, and Ubisoft hasn't managed it here.
All For Honor DLC maps and modes will be free
Quote

Ubisoft has confirmed that any future maps and modes making their way into For Honor will be free to download for all players.
For Honor's new Elimination mode provides brilliant hero moments
Quote

Ubisoft's support for focused multiplayer games looks to be paying off.
Night In The Woods has knife fights and creepy platforming
Quote

Indie adventure game Night In The Woods has released its official trailer, and it's here to prove that there's more to this stylish game than meets the eye.
Night in the Woods delayed to February
Quote

Multiplatform launches are hard
It's Not Every Decade A New Surfing Video Game Is Announced
Quote

In honor of today's announcement of Climax Studios' Surf World Series, coming to the Xbox One, PC and PS4 next year, I decided to explore the history of surfing video games, starting with the nine listed on Wikipedia. This won't take long.
FIGHTING SUNDERED'S ELDRITCH HORRORS IS GONNA MAKE YOU FEEL GOOD
Quote

Right, to bring you up to speed, Sundered is a game filled with eldritch horrors to battle. And as is often associated with the word "eldritch," it's a game in which you're fighting for your sanity as well as your survival. There are also nasty tentacles looking to grab ya because of course there is. I can't talk too much on the world the game takes place in except for that as the demo didn't go into it.
Overland First Access - Day & Night
Quote

[ available now on http://overland-game.com/ ]

It's been eight months since we kicked off our First Access program, and a lot has changed. You might say it's like day... and night.
NEW TEASER FOR 2017'S STRANGEST RPG FEATURES SIKTH VOCALIST
Quote

That gruff throat noise is unmistakable. If you're familiar with Sikth, the British progressive metal band, you should recognize the distinctive low tones of vocalist Mikee Goodman's voice in the new teaser trailer for No Truce With the Furies.
Warhammer 40K: Inquisitor - Martyr delayed into late 2017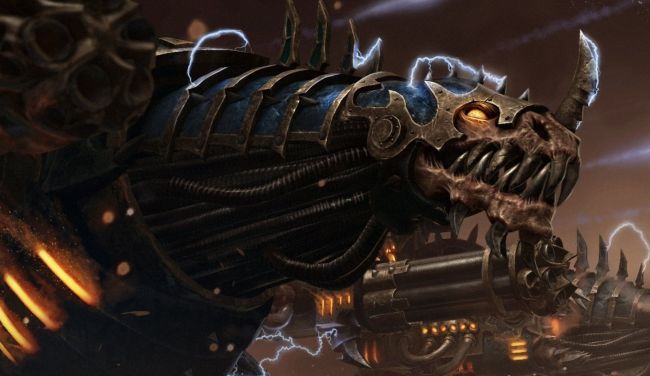 Quote

The absence of a release date in yesterday's trailer suddenly makes more sense.
Our First Good Look At Dragon Quest XI
Quote

An opening cinematic for Dragon Quest XI as well as some gameplay were both shown off by Square Enix at this year's Jump Festa. The company also confirmed that the game is scheduled to release in Japan sometime in 2017.
Space Survival Game Astroneer Will Kill You In All The Best Ways
Quote

While playing Astroneer, I kept messaging my colleagues about cool ways it had killed me. It was a morbid thing to be excited about. But a satisfying death is the hallmark of a good survival game, and, even in its early stages, Astroneer has a lot of them.
Troll and I looks like Papa and Yo merged with The Last Guardian
Quote

Filling the shoes of hero Otto, Troll and I sees you form an unlikely bond with a mythical troll who's being pursued by a ruthless hunter. By switching "seamlessly" between both characters, the game tracks your journey as you "fight, strategise and sneak through a dangerous wilderness" with your adversaries hot on your heels.
Dynasty Warriors 9 to mark series' 20th anniversary with open-world brawler
Quote

Koei Tecmo announced the ninth Dynasty Warriors at Japan's Jump Festa 2017.
Star Marine gameplay video highlights the dangers of gunfire in space
Quote

The FPS module will go live in the upcoming 2.6 patch.
Dawn of War 3 trailer showcases its factions and contextualises its battles
Quote

If you haven't picked up the latest issue of PC Gamer magazine whose cover story explores the Eldar portion of Dawn of War 3, I'm sure it's the first item on your Christmas list. Ahead of its as yet undetermined release next year, Relic's forthcoming RTS has now launched a new 'Fog of War' trailer which focuses on its factions, storytelling and in-game cinematics.
A Hat in Time has a new trailer, and a 2017 release date
Quote

A GameCube-esque platformer, out next year.
Atlus Is Making A New RPG That's Not Persona or Shin Megami Tensei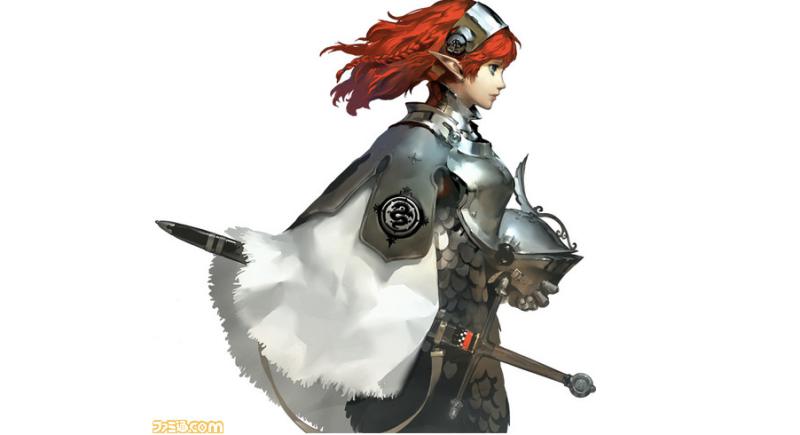 Quote

Famed JRPG maker Atlus is setting up a new development arm caled Studio Zero to work on a new project.
Strategy RPG Valkyria Revolution storms PS4 and PS Vita in 2017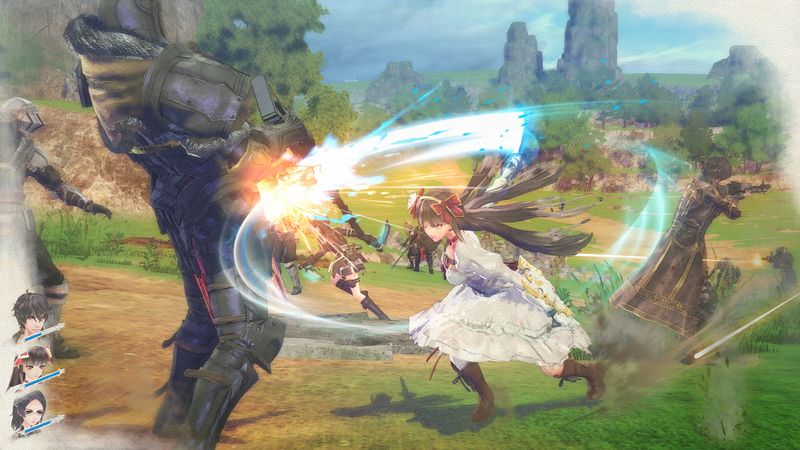 Quote

Valkyria Revolution (formerly Valkyria Azure Revolution if you've been watching the title in Japan) is poised to break the blockade of being trapped in Japan and make landfall on the shores of the Americas and Europe in 2017 on PlayStation 4 and PS Vita!
Shenmue 3 gets new screenshots, looks good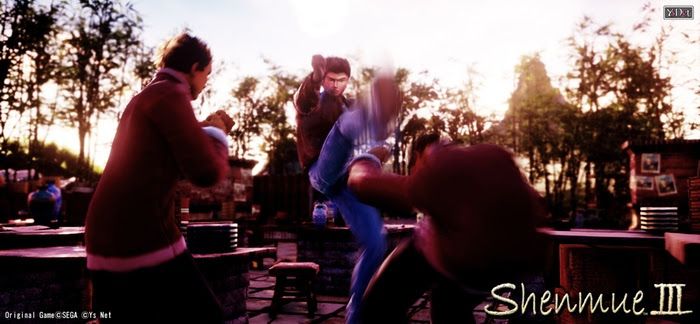 Quote

Shenmue 3 continues to be a real actual thing that may even come out at some point soon, with ys.net updating Kickstarter backers this morning with new screenshots of the work in progress on the game.
Sources: WB Montreal Cancels Unannounced Suicide Squad Game, Shifts To Batman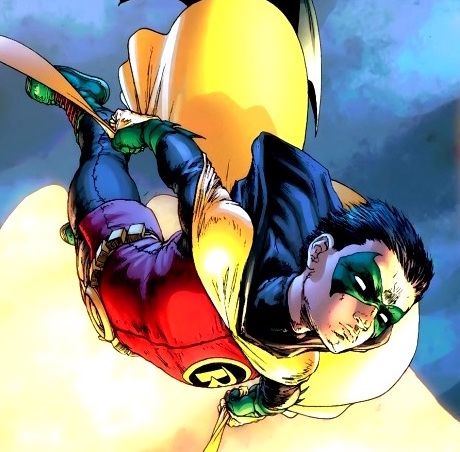 Quote

Warner Bros. Montreal has cancelled their long-rumored Suicide Squad video game, sources tell Kotaku. The studio will now focus mainly on their other big project, a Batman game starring Damian Wayne.
OOBLETS IS STILL THE CUTEST FARMING GAME WE'VE YET TO PLAY
Quote

Forget about Moblets, that cute-as-heck game we spotted earlier this year. It's no longer called that. It's new name is Ooblets. And to reflect that title change, the world it's set in is now called "Oob." So yes, it's still goddamn adorable, even more so these days.
Dishonored 2 New Game Plus mode hits Steam, lets you combine Emily and Corvo's powers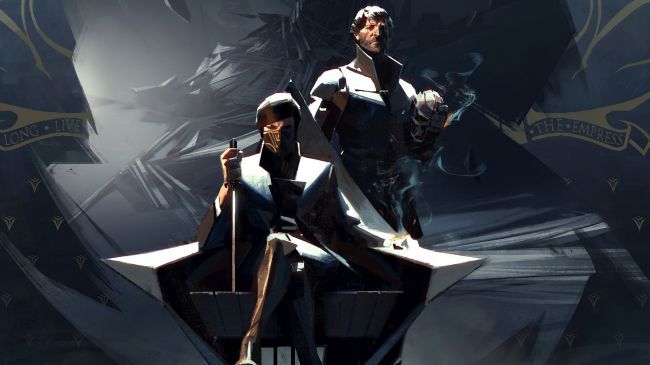 Quote

If you've ever wanted to play mix-and-match with the supernatural powers of Corvo Attano and Emily Kaldwin, the first of two planned free updates to Dishonored 2 will make you very happy indeed. It includes a New Game Plus mode that will give you access to all of the abilities of both characters, as well as all Runes and Bonecharm traits you've collected from previous sessions, which can be reassigned to different powers.
Playing in New Game+ would be a huge improvement for the game.
Garry Newman asks bored Rust players to "just stop playing"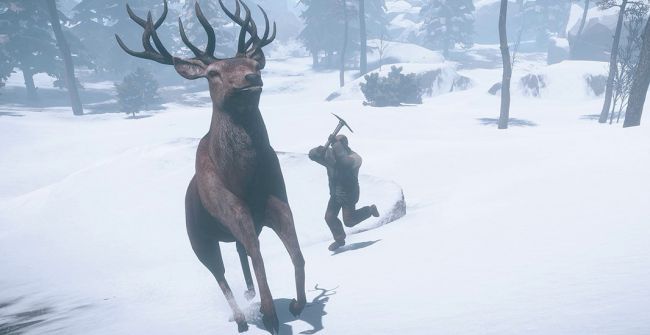 Quote

His concern is that the pattern will persist indefinitely, because the real problem isn't that the new systems are better than the old ones, but simply that they're "fresher." But Facepunch obviously can't keep overhauling the game forever, and thus Newman suggests a clean break for those unhappy with Rust. But he also asked that people who do end up quitting, or who think his attitude is unfair, give thought to "whether we have given you enough entertainment over the last three years to justify pocketing your $20" before getting angry.
Darkest Dungeon's The Crimson Court DLC will bring a vampire-hunting Fanatic
Quote

He's maybe a little too dedicated to his job.
Darkest Dungeon's new 'Radiant' mode promises shorter, more accessible campaigns
Quote

Darkest Dungeon is a heck of a game, but it's also a heck of a grind. That's partly a reflection of its basic nature, which combines old-school dungeon crawling with old-fashioned descents into a spiraling pit of existential horror and despair. But it's also something of a stumbling block for players who just can't commit 80 or so hours to finish the campaign. To help those folks get the full experience, Red Hook Studios is now working on a new Radiant mode that will cut the estimated playtime in half.
Free Planet Coaster Winter Update adds rides, blueprints, and Cosmic Cow Ice Cream
Quote

Frontier Developments has released a free winter update for Planet Coaster, its popular game of theme park fettling. The update features the new Collider and Bumpin' Derby rides, the Sleigh Ride and Iron Horse tracked rides (for those who prefer gentler puttering around the park,) plus a new scenario, shops, winter theme and scenery objects, and a set of five new coaster blueprints.
Street Fighter 5 rage-quitters get named and shamed in next update
Quote

Street Fighter 5 rage-quitters are due for a public shaming in the game's next update, according to observant fans who mined the newest version for information.
Final Fantasy XV Gets New Game Plus Next Week
Quote

Square Enix will add a New Game Plus mode to Final Fantasy XV via patch on December 22 alongside a "Holiday Pack" DLC that will contain a bunch of goodies, the publisher announced today. Naturally, you'll get more if you pay.
Best RPG of 2016, Sorcery! to add a New Game Plus mode tomorrow
Quote

We've just got the hot scoop that our RPG of the year, Sorcery! [official site], is to receive a free update tomorrow, that adds in a whole new super-hard New Game Plus mode, along with a sprinkling of other extras.
Payday 2 adds Scarface-themed DLC
Quote

Money, murder and montages with Montana.
Gwent gets ranked play and new experience and progression systems
Quote

The Witcher-y card game Gwent is still in closed beta, which means you can't play it unless CD Projekt officially invites you behind the velvet rope. You can, however, follow along with the development process, which recently took a big step forward with the addition of ranked matches, a redesigned player progression system, and a pile of new cards.
Prison Architect adds 'staff needs' in surprise Christmas update
Quote

In August, Prison Architect launched its 45th update—version 2.0, the final instalment of the jail simulator's impressive list of feature-filled incremental amendments spanning Early Access into full release. With it, Introversion gave players access to the game's dev tools and cheat mode and announced plans to focus its attention on its next project.
Call of Duty: Infinite Warfare map pack Sabotage revealed in new trailer
Quote

The four-map pack will be out early next year.
Battlefield 1 DLC They Shall Not Pass will bring the French into the fight
Quote

The first full BF1 expansion features the Battle of Verdun and an armored clash at Soissons.
Civilization VI Gets Big Updates, New Civ
Quote

Civilization VI dropped some new stuff today. The first is a "Winter Update" that makes a bunch of tweaks and fixes to the core game. The second are some paid pieces of DLC that introduce new scenarios and the game's first post-release Civ, Poland, who are led by Jadwiga.
RimWorld's huge Wanderlust update is world-changing
Quote

I'd quite happily write and read about Dwarf Fortress and RimWorld [official site] all day long. There might even be time to play them every now and again as well, though I've become accustomed to enjoying them vicariously, reading about other peoples' virtual lives and escapades. A new RimWorld update arrived today and it's a big one, changing the way that worlds are built and operate at a fundamental level. Simply put (and nothing about RimWorld is actually simple), worlds are now modeled as spheres, and you can travel across them, nomad style. Or warband style. Your call.
The Long Dark launches its biggest update of the year
Quote

It seems only fitting that icy survival sandbox The Long Dark [official site] should launch its biggest update of the year two days before the solstice. Days round my way are now below seven hours and mercy me, I'm so excited to reach the longest dark and pass on through. The 'Resolute Outfitter' update has added a new world area, a desolate land of ice and dead trees, and hugely overhauled the game's clothing. Every garment's art has been redesigned and rebuilt, they way clothes work is hugely overhauled, and there's a tidy paper doll to show what you're wearing. Go on you scamps, wrap up warm then slip out in the night.
Grim Dawn unveils new Inquisitor class ahead of this week's free update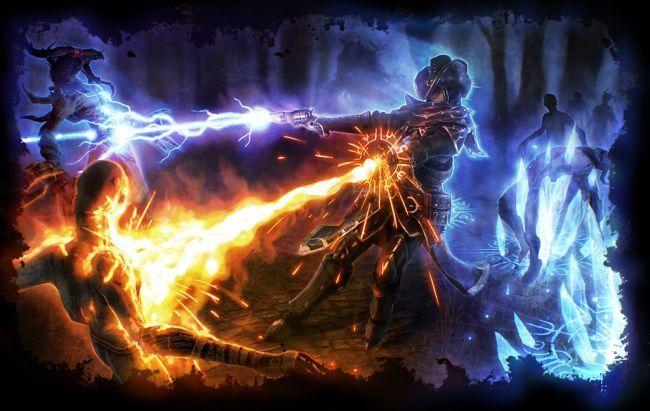 Quote

Grim Dawn's update 1.0.0.7 is due this week, bringing with it Port Valbury—an Aetherial-themed roguelike dungeon filled with new bosses, new lore and "monster infrequents". Developer Crate Entertainment has now revealed 2017 will welcome its seventh mastery: the Inquisitor.
Ex-Crytek Artist Looks To Sue Over Unpaid Salary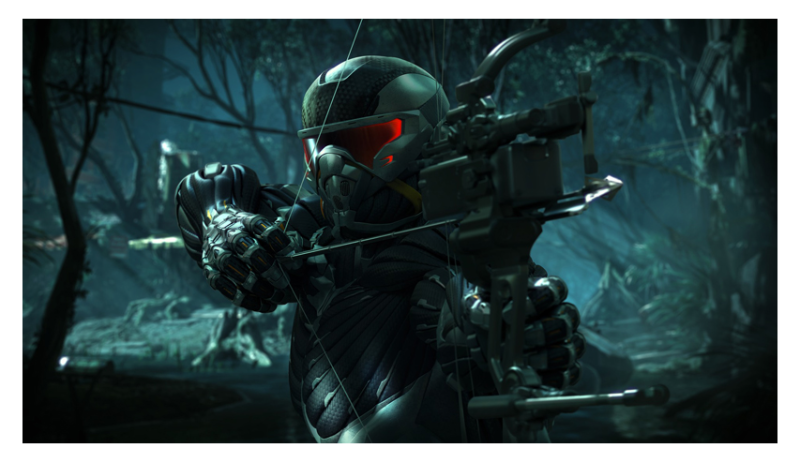 Quote

A former Crytek artist wants to sue the company for not paying its staff—and he's crowdfunding a lawyer to make it happen.
Crytek eliminates five studios after struggling to pay employees
Quote

Crytek's two remaining studios will focus on developing "premium IPs."
Star Citizen dev says Crytek closures will have no impact on his game
Quote

Chris Roberts' team is 'not dependent on them for anything'
The Witcher developer awarded $7 million for seamless multiplayer, city creation research
Quote

CD Projekt Red is also looking to research "cinematic feel" and "animation excellence."
Oculus confirms that Palmer Luckey is still around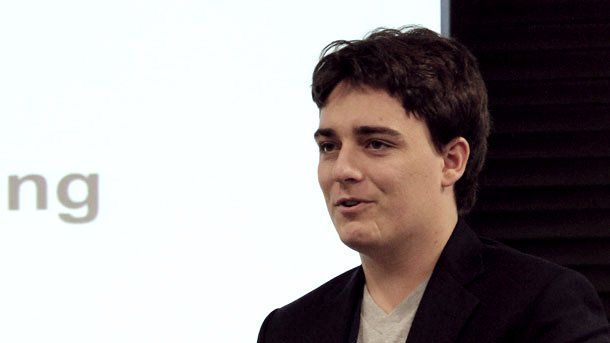 Quote

Oculus VR co-founder Palmer Luckey has been effectively invisible since it came to light in September that he'd been funding an "alt-right" meme-posting group called Nimble America. Even during the launch of Oculus Touch earlier this month—a product Luckey revealed at an official press conference in 2015—the young VR inventor wasn't heard from or seen.
Turbine offloads Lord of the Rings Online and D&D Online to Standing Stone Games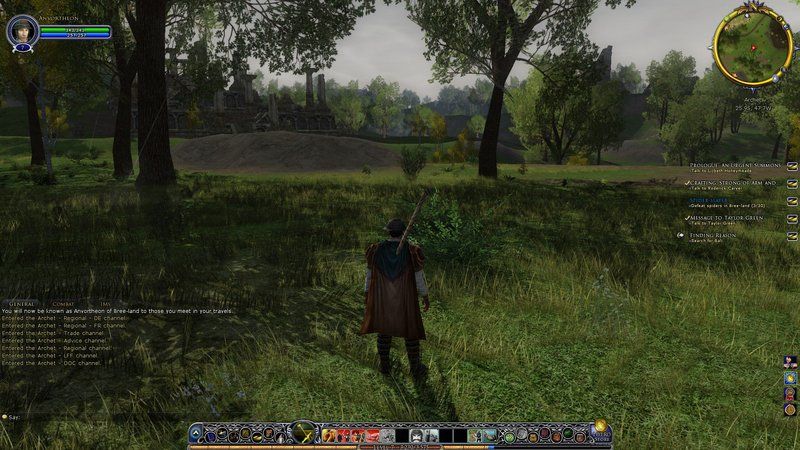 Quote

Turbine Entertainment announced today that it's handing off responsibilities for its F2P MMORPGs The Lord of the Rings Online and Dungeons & Dragons Online to new indie studio Standing Stone Games, which is staffed (at least in part) by devs who previously worked on both games.
China's Ministry of Culture Cracks Down on Streamers, Will Require Real Name Registration
Quote

Following an announcement last week that the country would start regulating game developers who implemented "loot boxes" in their games, China's Ministry of Culture ruled recently that livestreaming would also face some strict regulation. These regulations, which will go into effect on Jan. 1, affect every single online stream that comes from the country. Per Marbridge Consulting:
"All Those Years Of Video Game Reflexes Came In Handy"
Quote

Games legend Brian Fargo (Bard's Tale, Wasteland) was minding his own business eating out today when, uh, someone drove their car straight through the front window.
Denuvo Says Doom Dropped Their Anti-Piracy Tech Because It Got The Job Done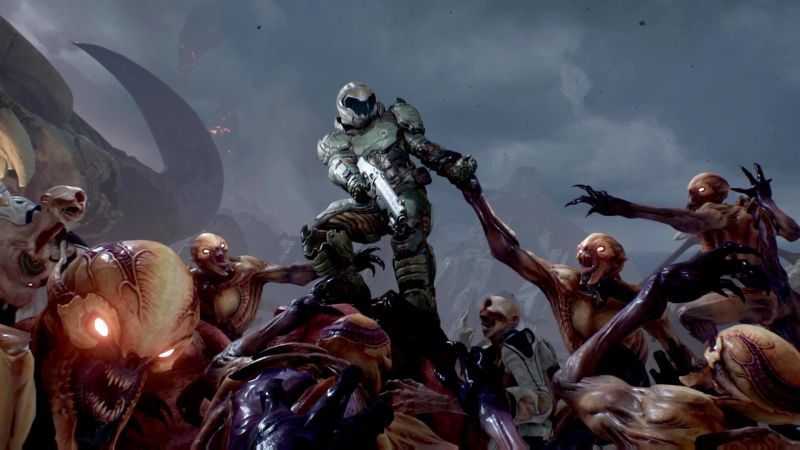 Quote

Denuvo, once the iron-clad terror of pirates everywhere, was recently removed from two high-profile games, Doom and Inside. Why? After more than a week of speculation, Denuvo's decided to clarify things.
DICE organizers hand out first 'WomenIn' scholarships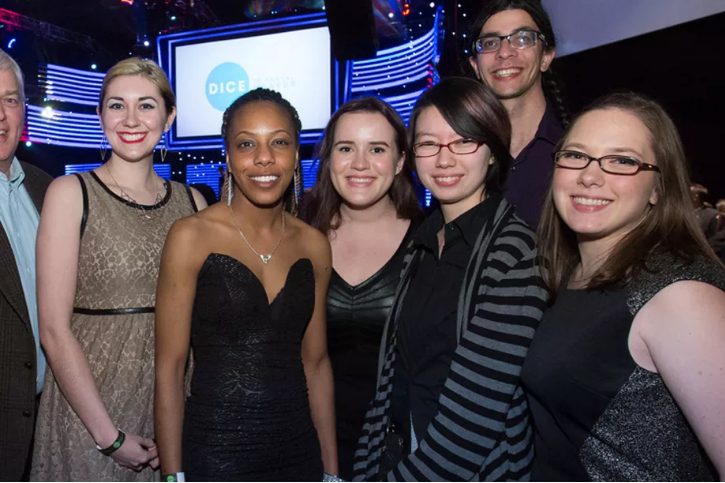 Quote

The scholarships were established earlier this year following the kick-off of the WomenIn program at this year's DICE Summit in February. The nominees were evaluated based on their GPA, financial needs, letters of recommendation and "willingness to create change for the games industry."
HTC Vive launch title developer breaks down difficulties of making money from VR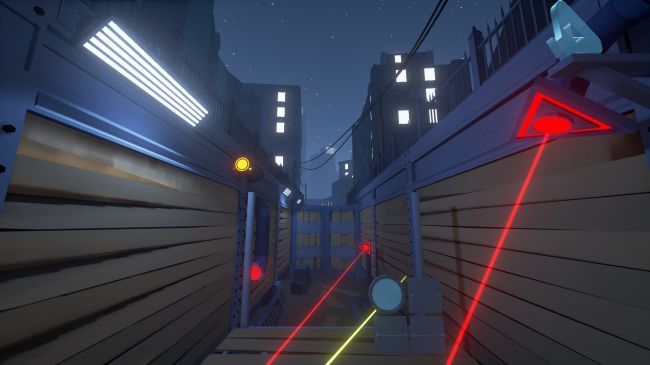 Quote

He adds: "We took a risk. Actually, every VR developer is taking a risk. From the viewpoint of a business person, VR developers are stupid, idiotic and reckless. And for VR, that's fucking beautiful. You 100 percent need to be all those if you want to succeed in VR. If people weren't being reckless and if it wasn't for companies like Oculus or Intel shoving money at developers to soften the financial blows, VR would not last long at all. Period. End of story.
Ready for mayhem in Medici? Just Cause 3's multiplayer mod beta begins today
Quote

Luckily, another group stepped in to deliver on the promise of multiplayer mayhem in Medici, and so the beta for Just Cause 3's multiplayer launched today.
Esports News
Rob Corddry And Al Madrigal Host Most Cringe-Worthy Esports Tournament In Recent Memory
Quote

"Oh, so he beat you," Corddry said to Topnotch, who proceeded to shake his head and correct the Hot Tub Time Machine 2 star. "I'm feeling super awkward," said Corddry a few moments later, after which Madrigal asked Mango, "Are you worried about...getting a face full of icy cold mango? Is that what's going to happen?"

To which Mango simply responded, "Nah, that's not what's going to happen..."
The Weekend In Esports: Intel Extreme Masters, Smash Bros, And Rob Corddry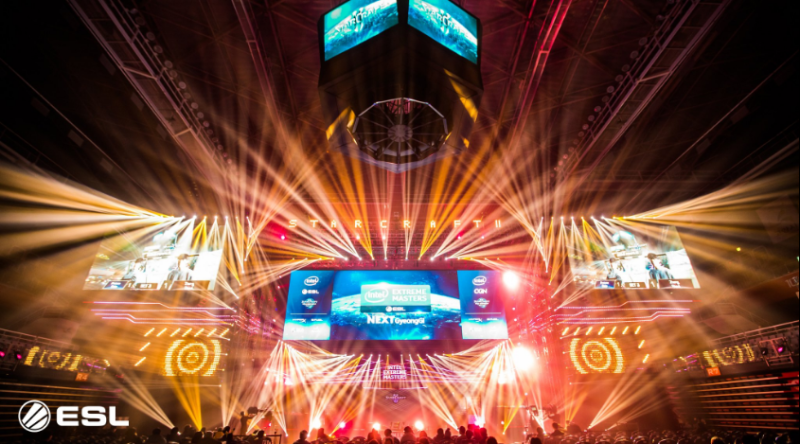 Quote

The last Intel Extreme Masters event of the year is taking place this weekend in Gyeonggi, Korea, featuring a host of tournaments ranging from StarCraft II to Overwatch. But there's lots of action this weekend to be found in the ELEAGUE for Counter-Strike: Global Offensive as well as little mobile game called Clash Royale.
Riot signs megabucks new League of Legends streaming deal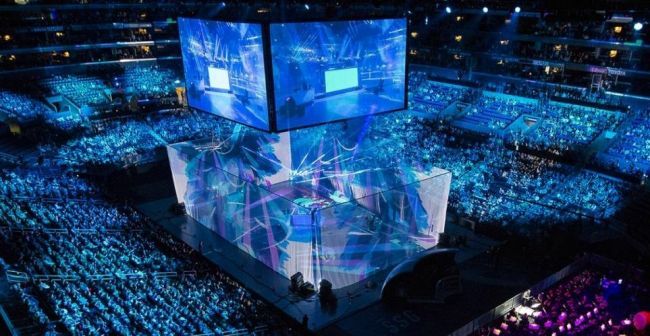 Quote

The contract with MLB/Disney-owned BAMTech is worth at least $300 million over six years.
Southeast Asia is Esports' Fastest Growing Audience, Could Reach 40 Million by 2019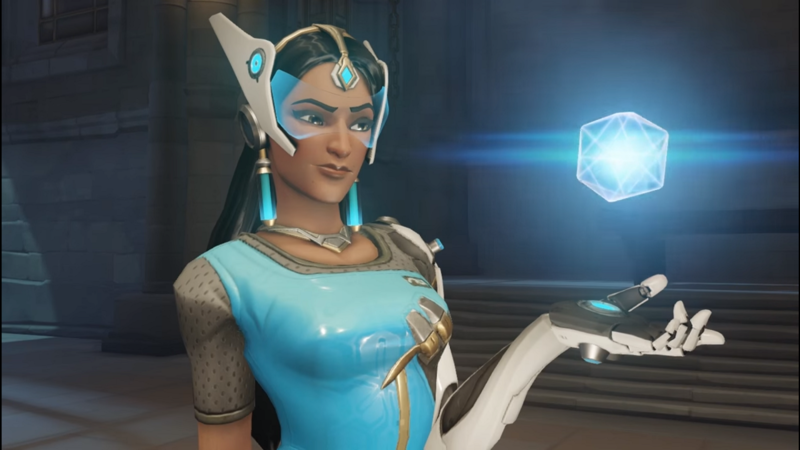 Quote

The number of esports enthusiasts in Southeast Asia is expected to double by 2019, according to a new report from marketing research firm Newzoo. With the current number of esports enthusiasts at 9.5 million, that's a massive increase for the region.
Another Brazilian Professional Team Parts Ways With Its CS:GO Roster, Blames Regional Instability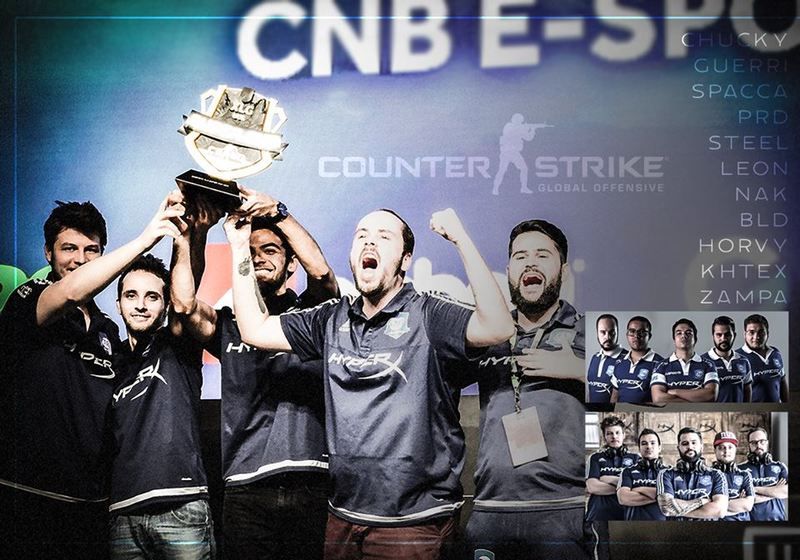 Quote

The Brazilian CS:GO scene is in dire straits. Today, professional team CNB announced that it will not re-sign its CS:GO roster due to a "very unstable" Brazilian scene.
Evolved Talent Agency Forms, Aims to Represent and Protect Esports Professionals

Quote

Morrison/Lee & Fanfiber, along with industry leaders of digital entertainment, are launching the Evolved Talent Agency, a player agency that aims to perform client management and representation.
Crowdfunding News
Unknown Realm: An 8-bit RPG for PC and Commodore 64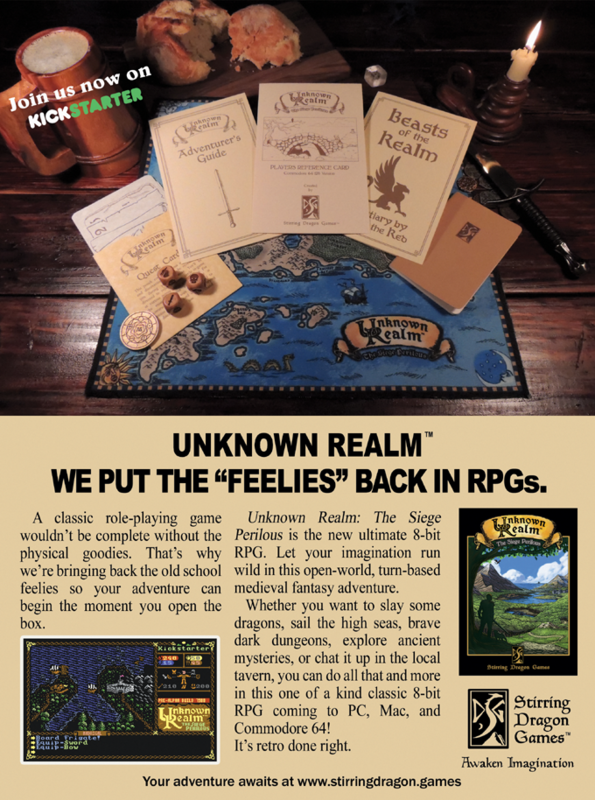 Quote

Unknown Realm: The Siege Perilous is a new 8-bit fantasy role-playing game for PC and C64 inspired by the classic RPGs of the 80's.
Dies irae English Localization Project Commences!
Quote

The goal of this Kickstarter is to deliver to you an English-localized Steam release of the visual novel "Dies irae ~Amantes amentes~"
Did crowdfunding survive 2016?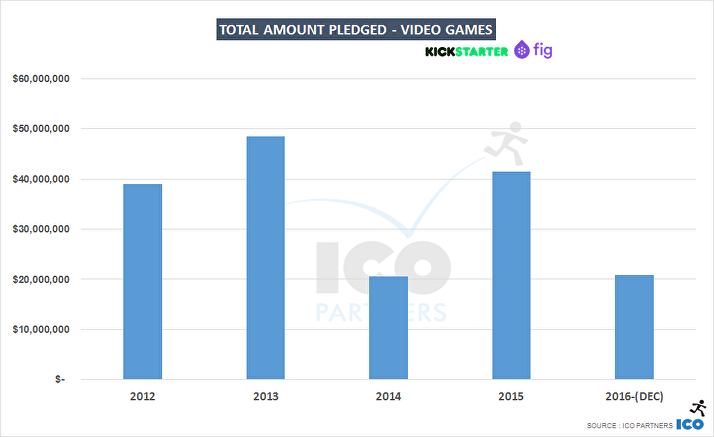 Quote

Fig raised $8m of the $20m in gaming campaigns this year - was it enough?
Content I found interesting this week (interviews, reviews, think pieces, history, music, culture, design, art, criticism, etc)
DOOM Resurrected [Part 3] - Guns, Guitars & Chess on Mars (Doom Documentary)
Quote

In our third and final video looking into the development of DOOM (2016) Danny talks to the team about designing combat chess, and chats to Mick Gordon about writing the game's incredible soundtrack. [Part 3 of 3]
The game industry's disposable workers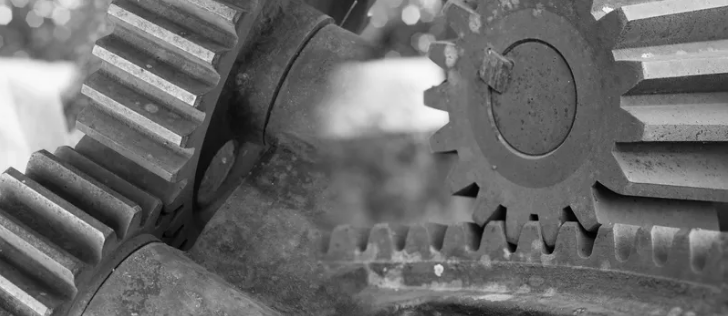 Quote

Sarah has been working for the same company, on and off, for three years. Her latest contract runs for a few more months. She's desperate to be offered a full-time position, but she knows this isn't likely. She's been disappointed too many times before. She reckons she'll wind up looking for another gig elsewhere. If nothing shows up, she'll be back here again, on yet another contract.
Discussing the Future of Adventure Gaming with the Genre's Emerging Talents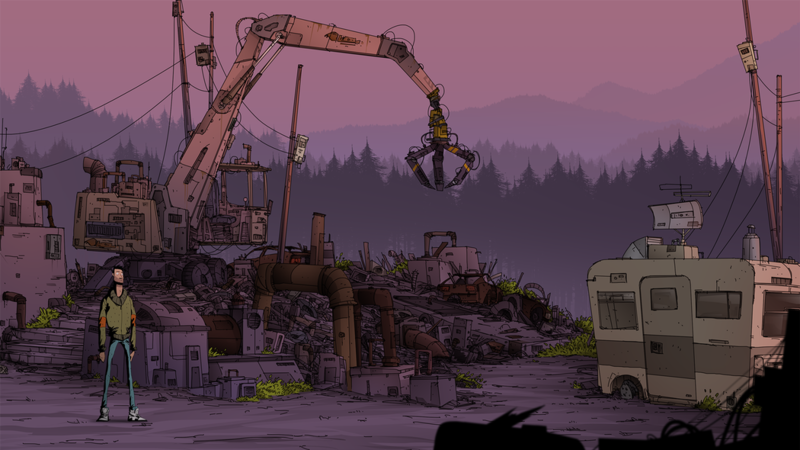 Quote

We headed to London's AdventureX expo to meet adventure gaming's current crop of ambitious creators.
'RuneScape' Has Survived For 15 Years By Never Forgetting its Past

Quote

Few MMOs have been around as long as RuneScape. If they've survived, it's often because they've evolved with the times. RuneScape is different. Though it's changed dramatically since 2001, it's established historical markers along the way—one in 2001, another in 2007—where players can still, to this day, play the game roughly as it was then.
The two-year making of Hearthstone's Patches the Pirate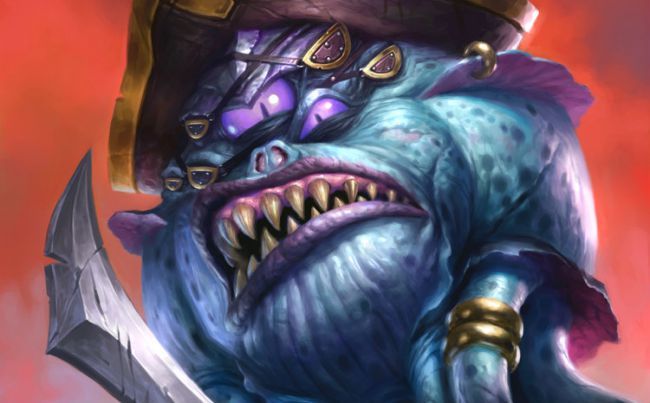 Quote

Senior game designer Matt Place discusses the creation of Mean Streets of Gadgetzan's most controversial card.
Survey: Men play games to compete, women play to complete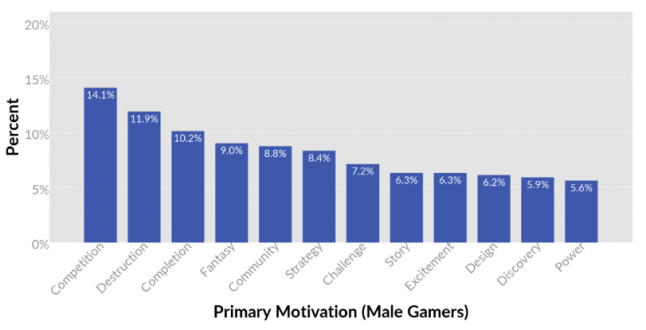 Quote

This week, the consultancy's focus is on why people of different genders play games, and the top takeaway for devs seems to be: men are most often motivated to compete, women most often want to complete things, and folks of non-binary gender are most motivated to play games in order to explore fantasies.
As mentioned in the comment section this would be a good companion piece to the above.
The State Of Virtual Reality In 2016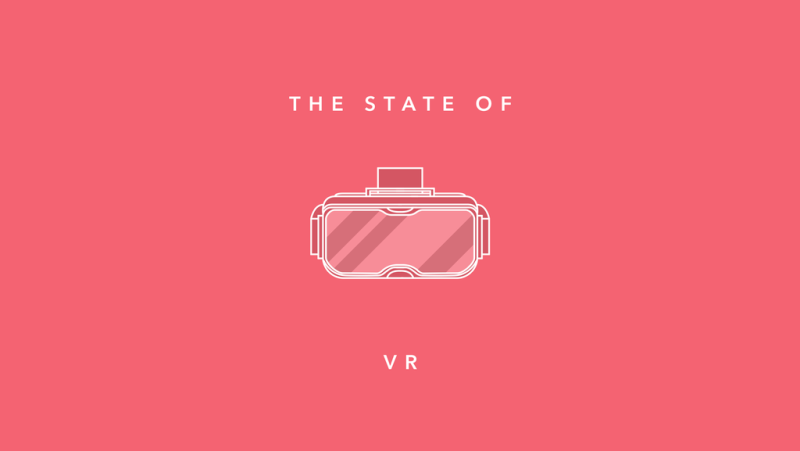 Quote

In truth, 2016 was not "The Year of VR." It was the year of the start of VR. Multiple major tech companies released impressive VR systems that were clearly the first of their kind; flawed and fascinating, destined to be improved upon and replaced. The age of immersive technology is upon us, but its future remains uncertain.
Ex-Lionhead Employee Tells Wild Story About Threatening Teenage "Trolls"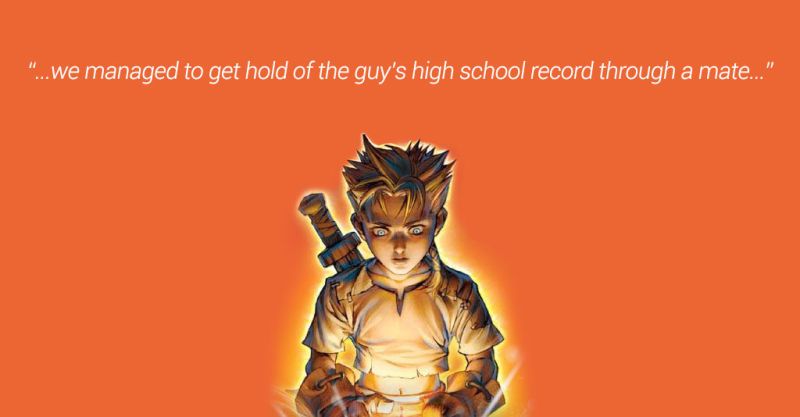 Quote

Lionhead Studios, creators of the Fable series, are no more, meaning there's nothing stopping crazy stories from their past getting out. Like this one, where an ex-employee claims the developers once had some stuff stolen by some teenagers, who Lionhead tracked down then threatened with...ratting them out to one of their mums.
The Long, Strange History of Street Fighter and Hip-Hop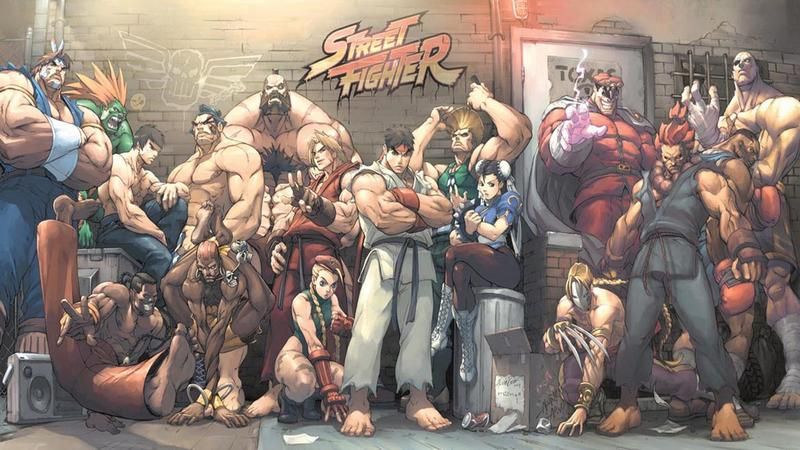 Quote

Capcom's signature fighting game franchise has had a decades long relationship with rap music and culture—for surprising reasons.
Indie video games saved my 2016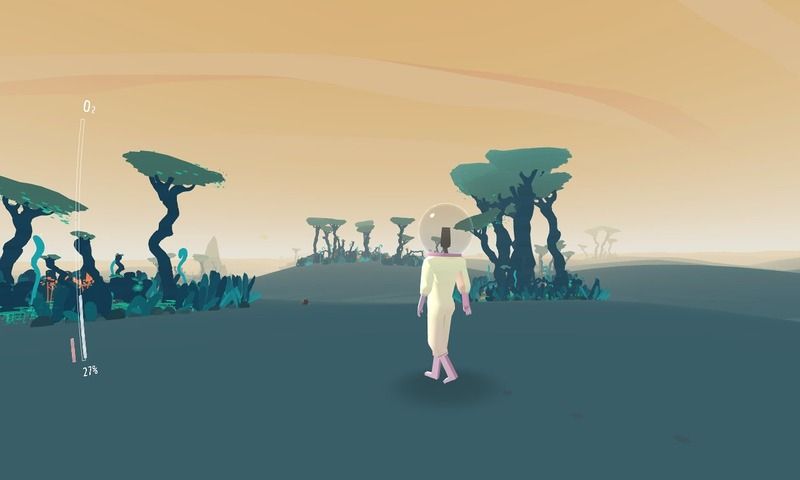 Quote

Writer Kate Gray spent the year exploring indie game events around Europe; what she learned about creativity and community has left a lasting impression
The Ultimate Choice in RPGs: Gameplay

Quote

"Choices that matter", the great modern buzzword for RPGs.

But how did it all started? What kind of choices there are? And are we really living in a golden age of choice?
Turns Out I Needed The Last Guardian Very Much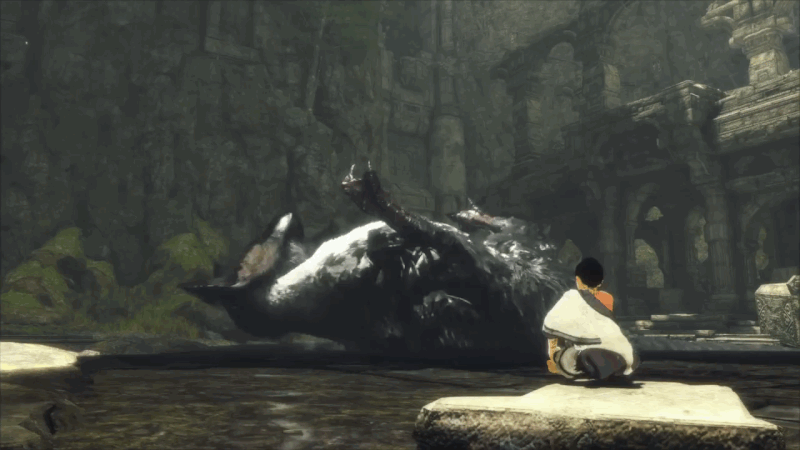 Quote

Two-and-a-half years ago, after years of frustrating silence about development, I wondered if I still needed The Last Guardian in my life. Now that I've finished the long-awaited PlayStation game, I have the answer: It was worth the wait.
Are Robots Really the Future of War?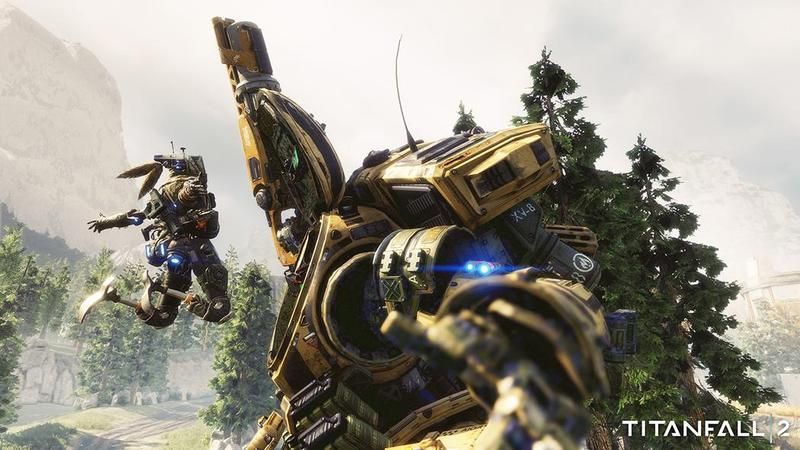 Quote

Military-grade robotics continue to evolve in startling ways, evoking the technology and terror we see in games like 'Titanfall 2' and 'Call of Duty: Infinite Warfare.'
Sega CD Turns 25 – Its Impact on Gaming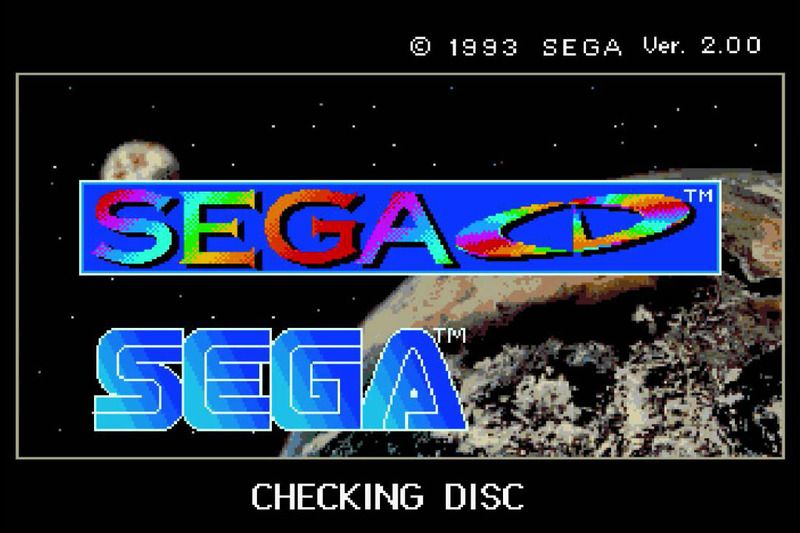 Quote

You won't find the Sega CD on any list of the most successful consoles of all time. But despite its retail failure, the few years this Genesis add-on survived saw plenty of worthwhile experiences that could only happen on the CD-ROM format. Sega might not have been the first to the scene when it came to embracing this technology in the console space, but their little experiment served as a dry run for what the future of gaming would be—at least, until we go completely digital. On the month of its 25th birthday, let's remember the Sega CD for its unmistakable impact on gaming.
The Sega CD has a lot of good and some great games once you ignore the FMV titles everyone seems to focus on.
The Volatile History of 'Star Wars' Games
Quote

As Disney's 'Rogue One' hits theatres, we look back at three decades of sometimes wonderful (and sometimes not) adventures in a galaxy far, far away
Celebrating the small miracles in 2016's video games, from Battlefield 1 to That Dragon Cancer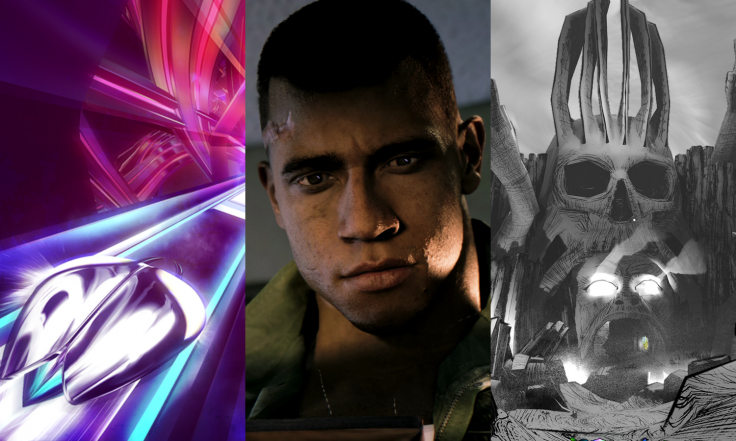 Quote

There have been dozens of moments, some obvious, some subtle, which as little as five years ago I wouldn't have imagined in AAA video games – or games period. Small glimmers of originality and smarts slipped through the product line; a line I like to think is gradually breaking down.
If you get to that part while playing Divinity Original Sin 2, you have an idea of what went into it.
Games as Lit. 101 - Literary Analysis: The Walking Dead
Quote

Telltale's seminal contribution to the adventure genre uses player choice in some meaningful, if polarizing, ways. Let's take a look at how.
Our Thoughts On Overwatch's Tracer Being Gay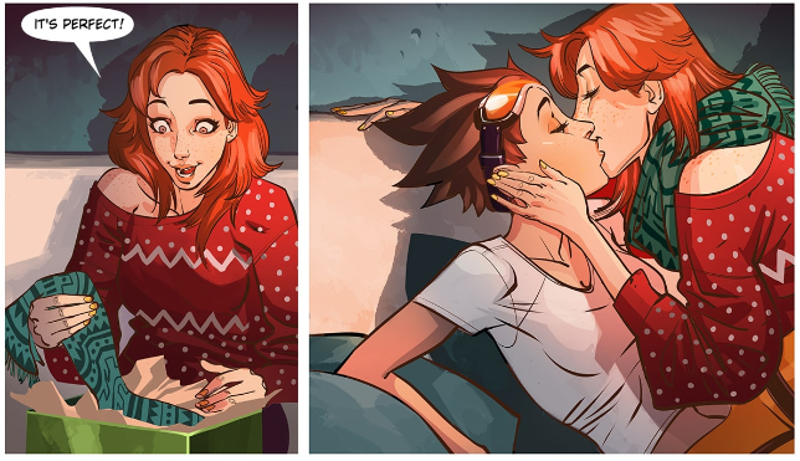 Quote

With the release of Overwatch's holiday comic, gamers saw the game's first openly gay character: Tracer. Many of us here at Kotaku, an Overwatch fansite, took time to sit down and reflect on how Blizzard has treated the topic of diversity in our favorite team based shooter.
Because Games Matter - Light in the Dark (Souls) - Extra Credits
Quote

Daniel Starkey had been through a difficult break-up that left him feeling alone in the world. He started playing Dark Souls, a difficult game that stranded him in another lonely world - but it helped him discover the patience and focus he needed to get himself back on track.
How we ended up with the voice of The Witcher in our indie game trailer
Quote

This is a story of our new trailer which started with pencil sketches and ended with having Doug Cockle, the voice of Geralt of Rivia from The Witcher series in it one day before our deadline.
What you learned about life and the world through video games
Many answers covering a lot of different games and topic, most of them serious.
Overwatch Players Band Together To Send Cookies To Blizzard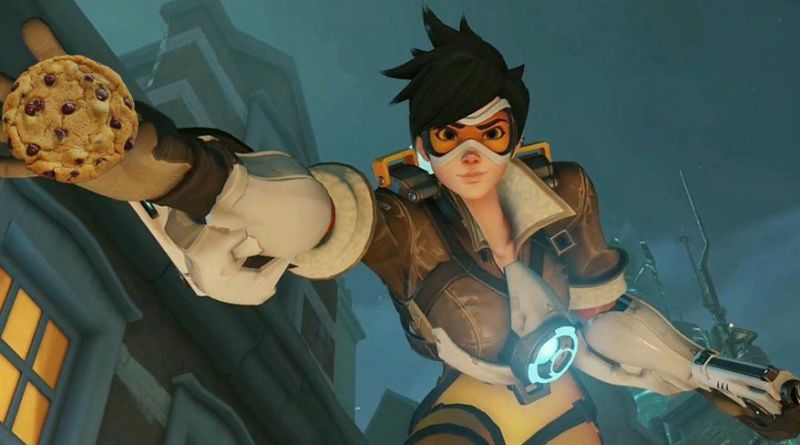 Quote

You might not always agree with the choices the developers of your favorite games make, but they work hard, dammit. As a show of gratitude, a bunch of Overwatch players have pooled their resources to buy cookies for the development team.
Phoenix Wright & Aviary Attorney - AFA
Quote

The fourth Faustian Analysis, in which I mispronounce a Japanese name, mispronounce a French name, and talk about stuff no one cares about. I also apologize for vanishing a while.
Super Game Boy - Gaming Historian
Quote

Gaming Historian teaches you everything you need to know about the Super Game Boy / Super Game Boy 2. Playing Game Boy games on your television in color was cool enough, but the Super Game Boy was so much more.
Lost, Afraid, and Snow-Blind in 'The Division: Survival'
Quote

"We were going to be heroes. Now we warm our hands around a barrel."

A Postcard From... is a column by Jack de Quidt about the people, and the places, and the stories in the games we play.
A Photographic Look Back at 32 Hours With 'Final Fantasy XV'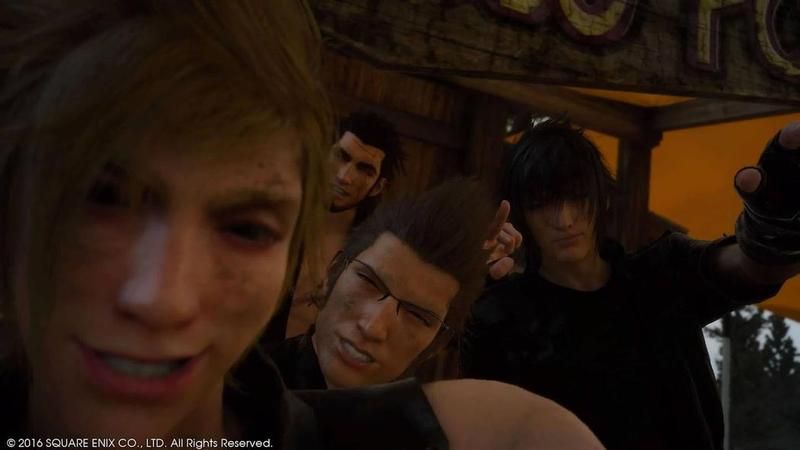 Quote

The latest Final Fantasy gives you a perfect way to remember the journey.
After 18 Years, Fans Find Wild Secret In Suikoden II's Code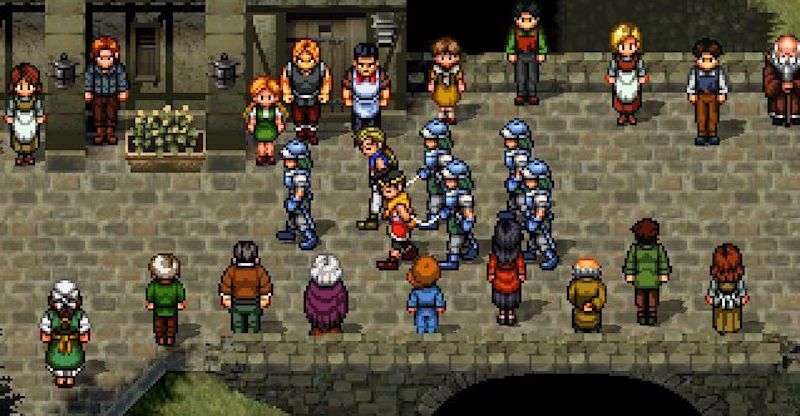 Quote

Suikoden II should have probably had a New Game Plus. Between the time-sensitive Clive quest, the branching endings, and the grueling decisions over which monsters to recruit, there are a lot of reasons to replay the game. Well, as it turns out, a replay-friendly feature might've actually been in the works.
It Took Five Years For One Man To Find The First NES Advertisement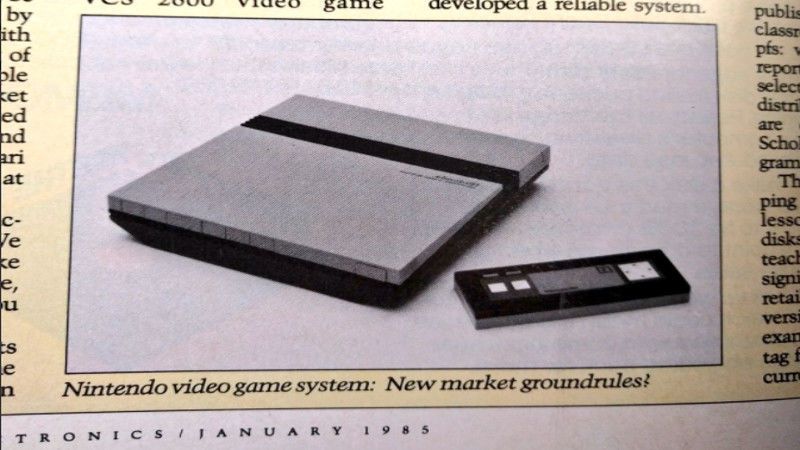 Quote

A neat little piece of gaming history has been archived in full thanks to preservationist efforts. The original advertisement for the Nintendo Entertainment System has been catalogued after a five year search.
Colonial Power in 'Dishonored 2'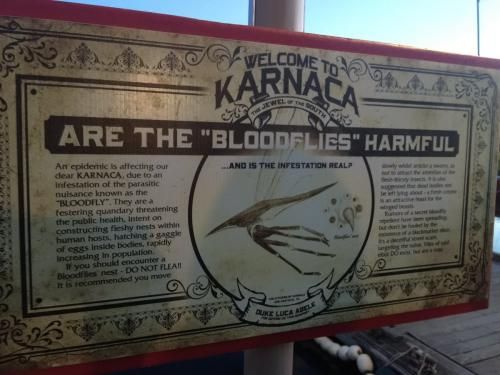 Quote

Within the larger world of Dishonored, the city of Karnaca sits at the southernmost point of the Empire. The setting for Dishonored 2 looks and feels markedly different than its predecessors. Where the first game in the series feels like a steampunk version of Victorian England, Karnaca is more tropical and recalls the architecture and feel of colonial Cuba or other parts of the West Indies. This callback to imperialism is important within the context of the game's story. Emily is on the outskirts of the empire, ignorant of the people, the power players, and even the wildlife. Her return to power reflects her growing familiarity with (and, therefore, power over) this landscape.
The Unsettling Political Power Fantasy of 'Dishonored 2'
Quote

Dishonored 2's underdog narrative requires it to wipe out the gains Emily and Corvo have made since the last game, so they can quest for them again. But they're not underdogs. What Emily and Corvo seem to forget along with their powers and abilities is the fact that they've been in power for decades. What's so galling, when they gape at the state of Karnaca, isn't that those problems happened on their watch, but that they seem to be learning about them for the first time.

For political leaders, Emily and Corvo demonstrate a remarkable lack of interest in governance. The game shares their apathy, getting them out of power and back on the streets with comical brevity. Hard to feel much sympathy for them, though, when on the streets is clearly where Emily and Corvo want to be. The throne room, meetings, policy briefings—that doesn't suit them. And that's not where we, as players, like to think of them.
Uncovering the meaning of the Outsider, Dishonored's misunderstood god
Quote

The Dishonored series presents us with the continuous choice to do violence. We might sneak past every obstacle and neutralize each target with ironic nonlethality, or we can indiscriminately murder everyone who crosses our path. The choice, ultimately, is ours, but the one who asks us to make that choice is a character whose involvement in the games is both marginal and integral, and whose position has been badly misunderstood.
"In Hitman, Death is Hilarious," by Reid McCarter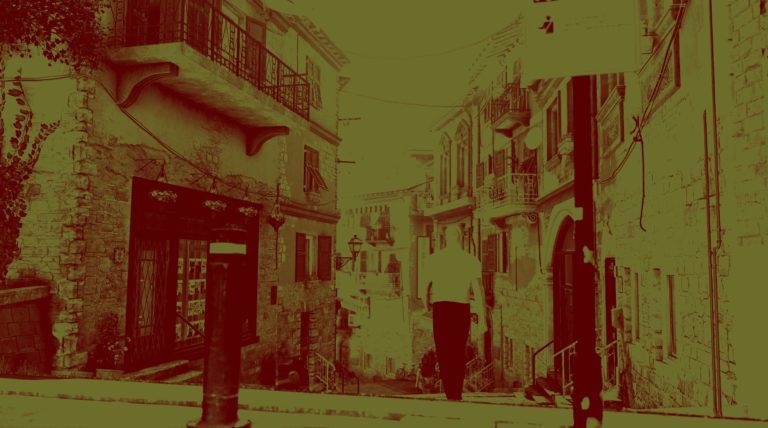 Quote

Agent 47, a highly skilled assassin who carries out missions of world-changing importance, is an exceptional comedian. In every one of Hitman's levels, the goal is always to find two key individuals—high-powered lawyers, coup-plotting generals, powerful bankers, etc.—and kill them, ideally without being noticed. This is simple and straightforward. But 47 plays his career for the laughs of an unseen audience. It's not good enough to post up in a bell tower and snap off an opportune bullet from a silenced rifle. Instead, each death is the crescendo of a bizarre comic opera.
Guest Column: So Just Kill, 'Til the Next Episode
Quote

Guest Columnist Janine Hawkins takes a look at 2016's surprise episodic success, Hitman, and considers what it was that kept us coming back for more.
Watch Sam Lake slow jam the history of music in Remedy videogames
Quote

Complete with low lights, lasers, fine suits, and a good man on the keys.
Diaries of a Spaceport Janitor (Spoilers)
Quote

Correction: The developer of Cart Life is RICHARD Hofmeier, not Robert. I don't have a proofreader and am an idiot.

This is a game about cleaning up junk on a spaceport with an incinerator device. It's also a game about poverty! So you know it's gonna be fun.

In all seriousness: Most of my videos end in an awkwardly cliche attempt to wrap up complex or interesting arguments with a hokey summarization, but this is one of those videos where I feel like the last bit holds up better than the arguments that precede it. The game is definitely about poverty and it definitely has something to say about the sorts of stories games tell, but it's hardly a deep treatise on the nature of the working poor or the limitations of power fantasies. Most of it really is just an empathy piece; a game about playing someone else's life for a while - not so much in a role playing sense, but in a systemic sense. Call it a ludic character study. And in that sense you *feel* how difficult it is to get by with jobs that barely pay you enough to live in a way that isn't preachy to its audience or condescending to its subject.

And that experience will probably put off a lot of people, but I found the experience really edifying. And it probably helps that it all takes place in an adorable abstract spaceport with some cool looking aliens to boot.
Titanfall 2: The Return of Skill-Based Movement?
Things I found entertaining throughout the week relating to video games
An Eve player was mean, so Reddit played Santa and sent him 6,000 units of space coal
Quote

As Eve players may know, a rather lovely Secret Santa event to celebrate the holidays has taken place for some years now, started by the Goonswarm Federation folks. But when one user expressed dissatisfaction with his gift - in increasingly saline terms - they landed themselves on the community's collective naughty list.
Sad Batman Playing Sad Pop Punk On Sad Piano
Quote

Slowly transitioning my channel from real life piano covers to piano covers done in virtual reality as famous superheroes (not really but maybe).
People Mad You Have To Pay For A Nintendo Game
The game has a one time cost and three free levels as a trial.
---