Many GOTY lists (Giant Bomb's are all worth a look at), how a Chinese immigrant to Canada built the original FIFA, Extra Credits recommends the best gaming channels on Youtube, Insurgency developer demands removal of offensive marketing of their game, Valve fined by Australian courts over refunds, the cancelled video game sequels time forgot, Atlus shows teaser for new RPG, Errant Signal talks about the Dead Rising series, how cheat codes vanished from video games, Owlboy developer talks about piracy of their game, Battletech shows off melee system, the cancelled The Flash game, 2016 in Esports review, and more.
Gaming News (Announcements, release dates, previews, interviews, expansions, DLC, updates, company news, new tech, mods)
Valve hit with $2.1 million fine by Australian courts over Steam refunds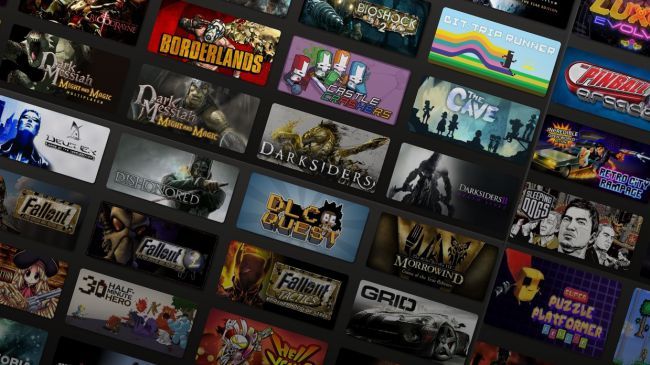 Quote

Valve lost its legal battle against Australia's competition watchdog earlier this year, and now it's time to pay up.
Atlus reveals more details on Persona creators' new fantasy RPG
Quote

Some of the key people behind the Shin Megami Tensei and Persona role-playing games are working on an all-new fantasy RPG project, Atlus revealed in the pages of Famitsu this week. Today, the publisher revealed more about the game, known as Project Re Fantasy, and who's working on it.
Can You Say Melee? How About Merch? Anyone Want a Production Update?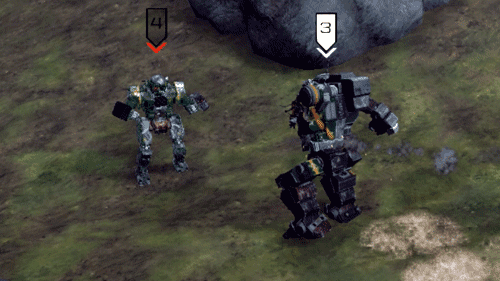 Quote

Hello! This is your friendly neighborhood Design Lead, Kiva Maginn, with some new information about how we've approached one of our most-anticipated game features: giant robots punching other giant robots in the face!
Sniper Elite 4 trailer puts front man Karl Fairburne back in the hotseat
Quote

I hate to put a dampener on the festivities ahead of the holidays, but it seems this week is one for celebrating sniper-hungry assassins. Yesterday, Sniper Ghost Warrior 3 released a drone-powered extended gameplay trailer, while today sees Sniper Elite 4 launching a new 'intel' video centred on series protagonist Karl Fairburne.
Second World War FPS Day of Infamy enters "Early Access beta"
Quote

Day of Infamy, the Second World War-based standalone expansion to the 2014 FPS Insurgency, is now in "Early Access beta." That means new features including stats and rankings, the unit system, air support, new game modes, visual updates, a whole mess of bug fixes, and a fresh new trailer to mark the moment.
Vampyr's Darkness Within trailer tells us 'there's always a price'
Quote

Vampyr is Dontnod's incoming action-RPG about physician-turned-vampire Jonathan Reid who's set to work in the Spanish flu-ridden streets of Victorian London. Healing open wounds while harbouring a thirst for blood presents quite the moral quandary—which sets the stage for a pretty interesting videogame conceit. We've seen a fair bit of in-game mechanics so far, however the latest story short focuses on its cinematics.
Making Grand Video Game Tragedy in 'Elsinore'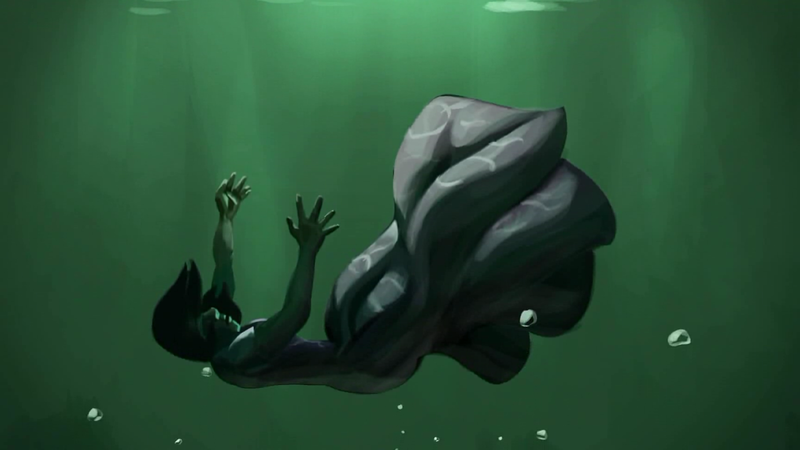 Quote

Golden Glitch Studio's 'Elsinore' is an attempt to capture Shakespearean drama in a game.
Double Dragon coming back in 2017
Quote

In observance of the 30th anniversary year of the original Double Dragon's arcade launch, Double Dragon 4 will come to PlayStation 4 and Windows PC, Arc System Works announced today.
More than four years into development Star Citizen changes game engine
Quote

Star Citizen, the spiritual successor to the Wing Commander franchise and the single largest crowdfunding effort of any kind, has announced it will be using a new game engine going forward.
Year-End Message from Brian, A Monstrous Menagerie
Quote

Nathan Long here. With the end of 2016 nearly upon us, I wanted to share a video from Brian Fargo where he discusses inXile's work over the last year, Bard's Tale IV included. He also has a hint of what we are planning to show you on the game shortly after the winter holidays, so please enjoy!
NINA FREEMAN'S GAME BASED ON HER MOM'S CHILDHOOD COMES OUT IN JANUARY
Quote

Freeman is, of course, used to drawing from her own experiences for her games. It's how she came up with the ideas for her previous games: the exploration of sex in how do you Do It?; the sexual assault of Freshman Year; and the online relationship of Cibele.
VIDEOGAMES ARE FINALLY EXPERIMENTING WITH THE TIME LOOP OF GROUNDHOG DAY
Quote

When time does reset in Escape the Loop, nothing you did previously will be recorded, nor will it reappear during your next attempt at breaking the loop. "Everything resets. You keep nothing," as the game's description reads. "Except your memory of past loops." The idea, then, is to explore how you can interact with those five minutes to cause different sequences of events. If you do nothing then the loop will be exactly the same, but the same sequences can also be repeated if you perform certain actions at certain times. From this you can build a working knowledge of the different possible outcomes of the loop to use to your advantage.
Sniper Ghost Warrior 3 shows off drone reconnaissance in extended gameplay trailer
Quote

Announced in 2014, 'officially' revealed in August last year, promised in January 2017, and eventually delayed till April—Sniper Ghost Warrior 3 has endured a somewhat convoluted journey so far. The last snippet of footage we saw leaned heavier on melee and fisticuffs brawling, however developer CI Games has now released a new slab of in-game footage which appears to better capture the series' tactical stealthy combat.
The Battlefield 1 Holiday Event adds a new game mode and dog tag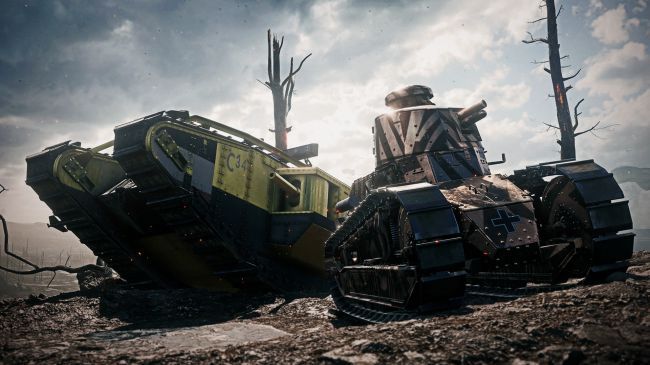 Quote

In the spirit of the holiday season that is now almost upon us, Electronic Arts is giving away some free stuff in the Battlefield 1 Holiday Event that gets underway today.
Crypt of the Necrodancer: Amplified is coming to Early Access in January
Quote

The DLC prequel will add a new zone, boss battle, and a powerful protagonist named Nocturna.
Final Fantasy XIV Gets A Raid In Ivalice
Quote

As if Final Fantasy XIV wasn't rad enough already, last night Square Enix announced that one of the game's next raids will head to Ivalice, the world of Final Fantasy Tactics and Final Fantasy XII. And, most importantly, the raid will be designed and written by Yasumi Matsuno, the director of those games.
Overwatch's plans for 2017 include a server browser
Quote

Overwatch [official site], aka The Shooter Whose Locker You Leave Perfumed Notes In, will be getting a server browser next year alongside other updates, says Blizzard in a developer update. It'll let you set your daft custom games as 'public', and they want to have a working version of it running in "early 2017". There's other small changes on the horizon for our best multiplayer shooter of the year, including the ability to have up to four emotes equipped at a time, which is downright obscene.
Team Fortress 2's Smissmas event brings new taunts, Casual match improvements
Quote

Smissmas, the magical time of year when men with big guns, questionable morality, and an unusual commitment to a two-tone color scheme are given all-new, all-festive ways to inflict violence upon one another, has once again come to Team Fortress 2!.
Developer demands online shop pull Islamophobic tweet
Quote

Reached for comment, the creative director at New World, Andrew Spearin, said his organization, "had no prior knowledge of Indie Gala's intent to publish an offensive meme and game review to promote Insurgency. When it came to our attention, we immediately requested Indie Gala remove the promotions."
Owlboy devs are "very happy" people are playing, even if they pirate it
Quote

D-Pad Studio says sometimes piracy is the only choice.
Refunds Offered as Former Sony Online Boss's New Game Canceled
Quote

Hero's Song, the new RPG from Pixelmage Games, has been canceled less than two months after it launched through Steam Early Access. Pixelmage will shut down along with it.
Recently shuttered Crytek studio reborn as Black Sea Games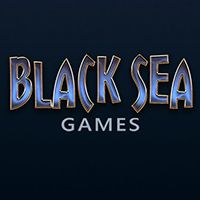 Quote

Crytek's recently shuttered Sofia studio -- one of five put to the sword during an internal reshuffle -- has been re-established as Black Sea Games by a group of former Crytek devs.
PC gaming market worth $36 billion in 2016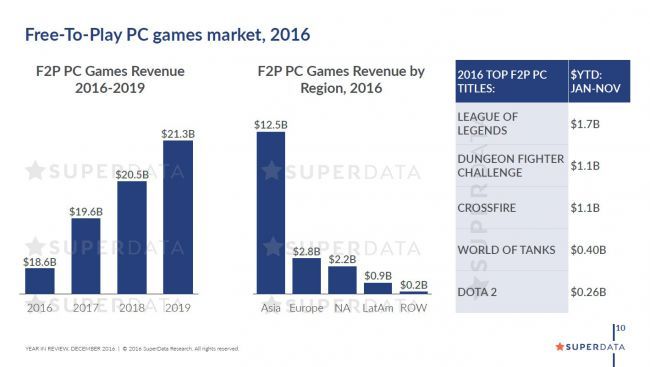 Quote

Once again, free-to-play leads the way.
Binding of Isaac's ambitious user-made Antibirth mod is out now
Quote

The second official Binding of Isaac expansion, Afterbirth+, will be with us in less than two weeks however the ambitious and impressive user-made Antibirth mod is out now.
Esports News
The 2016 Esports Industry in Review: "Mainstream Strikes Back"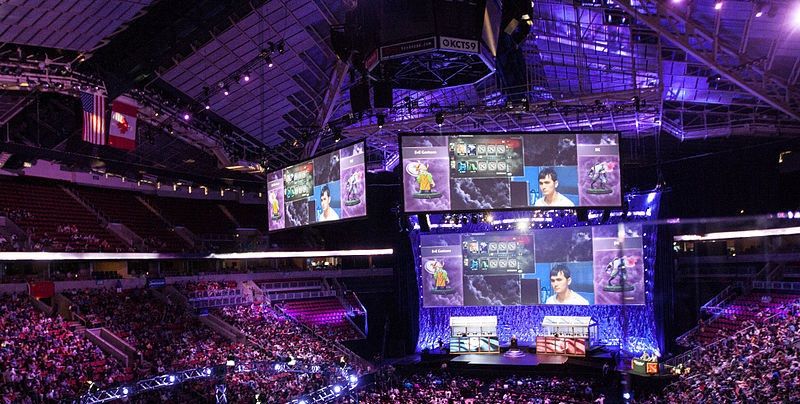 Quote

Big stories this year were highlighted by one single theme: external forces getting into esports, both to nurture it and to regulate it. Of course, lots happened internally, including a debate regarding the monetization of the League of Legends esports scene. In many ways, the big business moves in 2015 and before are now making themselves felt in very real ways—and 2016 started many storylines that will continue for years to come.
How Adam "Armada" Lindgren Became the World's Best 'Smash Bros.' Player
Quote

Between May 2011 and January 2013, Sweden's Adam "Armada" Lindgren won every major Super Smash Bros. Melee tournament he entered, 13 in all. Seven days after his 13th straight victory, Lindgren logged onto the community forum Smashboards and announced his retirement. He was just 19 years old. Though Melee's competitive scene had grown steadily since the game's 2001 release, 2012 had been discouraging, with total prize money dipping below $30,000 for the first time in four years. How do you tell when an esport is doomed? A pretty reliable sign is when a precipitous drop in prize money is followed by the best player in the world hanging up his gloves at age 19.
Counter-Strike Professionals Respond to PEA in Public Letter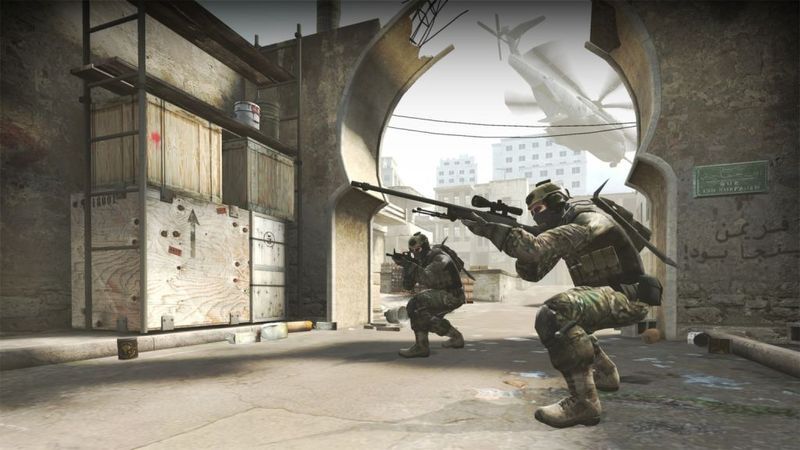 Quote

North American Counter-Strike: Global Offensive players are not happy with Professional Esports Association's potential ban from playing in ESL Pro League.
Team SoloMid Fractures Over PEA Debate, TSM Owner Dinh Fires Player, Team Reacts
Quote

The Professional Esports Agency's decision to withdraw from the ESL Pro League, and the subsequent letter from players protesting the action, exploded last night into a much larger debate. Team SoloMid's Counter-Strike: Global Offensive team has fractured, with the players on one side trying to defend their rights (#playersrights), and the owner on the other trying to protect his brand.
INTZ Punished for Poaching, Both From Riot Games and Brazil's Team Union, ABCDE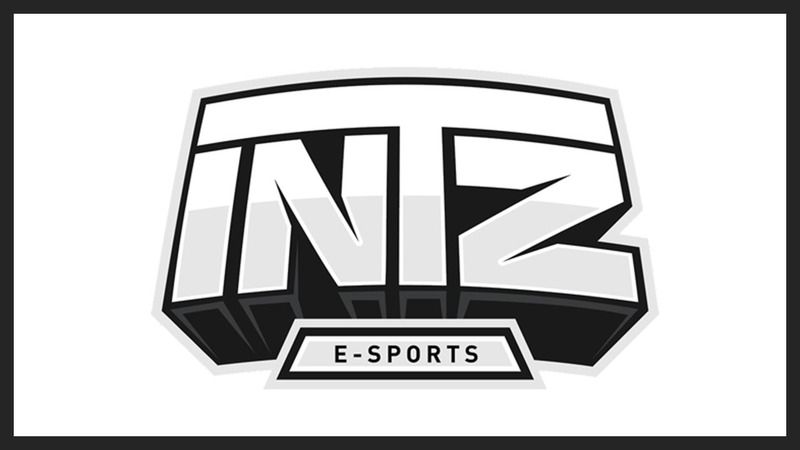 Quote

Today, INTZ published on Twitter the results of Riot Games' investigation regarding the poaching of Red Canids' player Gustavo "Sacy" Rossi. In tandem, the Brazilian esports team union, ABCDE, has released its president, Lucas Almeida—the president and owner of INTZ—as a result of the poaching attempt. INTZ, despite maintaining that there was no poaching attempt, has agreed to go along with both punishments.
AnyKey on a year spent advancing the cause of diversity in esports
Quote

"Companies are starting to realise" Romine continues. "'Oh wow, we have a whole audience of potential players who are not engaging with our product because there's this negative community around it.' There are some companies who still deny that this is a problem and some that are actively working towards making things better. And since this is our first year of reaching out to companies and working with people, we've been pleasantly surprised."

Romine highlights Twitch as one major player that is actively engaged in trying to improve its moderation tools. "They have a thriving platform that's growing constantly" Romine says. "There are a lot of moving parts and things have been moving slowly with them, but they're very keen on making sure that their spaces can be positive, giving people the tools to manage their communities how they'd like. Twitch has been really great."
Esports Sees Profit in Attracting Female Gamers
Quote

Mr. Religioso's efforts are one of several recent moves by video game makers and publishers to increase diversity in esports, which is rapidly becoming one of the video game industry's most visible segments. As more women play video games, the esports industry is starting to focus on getting more of them involved in professional competition to help the effort expand and become mainstream.
The most notable pro Overwatch moments of 2016
Quote

Overwatch was released in May this year, one of the most anticipated games in the history of competitive gaming and Blizzard's first new franchise in 17 long years. There's still widespread debate about whether Overwatch can reach the same level of competitive success as the games that preceded it, and in this article I'll go over some of my highlights from this promising first year. Note that I've chosen to leave out moments from the closed and open beta tests, as the esports scene was in a very early stage back then, and frankly not that entertaining.
Crowdfunding News
Quote

Inspired by the SimCity series, Banished, and Stronghold, Kingdoms and Castles is a game about growing a kingdom from a tiny hamlet to a sprawling city and imposing castle.
Kickstarter Backers Are Not Reacting Well To Unsung Story
Quote

On Friday night at around 10pm ET—optimal time to release news—the developers of Unsung Story put out yet another update for their longrunning Kickstarter failure. Backers were... not happy.
Not really sure what he means by the ending, saying they released plenty of other titles. They released a digital version of a card game and a digital version of Twilight Struggle (which was also crowdfunded).
Content I found interesting this week (interviews, reviews, think pieces, history, music, culture, design, art, criticism, etc)
Fifa: the video game that changed football
Quote

At the airport the next day, a man from the airline approached, wearing a dark blue suit. He took the envelope from Tian's sister and motioned to the pair to follow him to the ticket office. There, they stood a little distance away, while the man leaned over the counter conspiratorially, and whispered to a colleague. After a moment, Tian was handed a plane ticket. The bribe had worked.

Ten hours later, on a Saturday afternoon, Tian landed in Vancouver. He dropped his bags off at home, washed his face, then drove to the office in a jetlagged fug. The system that Tian implemented over the following weeks to fix the game's problems with positioning laid the foundations for what would become the world's most profitable video game franchise.
Best of 2016: Gamasutra's top games, devs, events and trends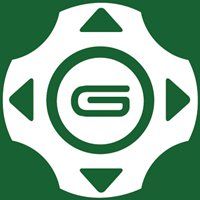 Quote

As 2016 draws to a close, it's been nice to look back over the year that was and reflect on what it meant for the art and business of game development.

Trying to pin down what the last twelve months meant for everyone involved would be a fool's errand, of course; the best we can do is hope that the year treated you well, and shine a light on some of the most notable events, trends and games that shaped the industry as a whole.

Gamasutra staff have been doing just that for the past few weeks, and today we draw that work together in a unified whole that aims to offer you a useful retrospective of the year that was.
Dan Recommends - Find New Creators: Video Games Edition
Quote

Extra Credits will be taking a break over the end of 2016, but while we're gone, Dan recommends these other creators whose work we enjoy very much! See the description for links to every recommendation.
His recommendations make up some of the best video game related content on Youtube and I already share their work when I can. He also recommended film related channels and more education channels if that interests you.
Hugo Martin on the Creativity Behind DOOM - Extended Interview
Quote

In our extended interview with id's Creative Director Hugo Martin, we talk to him about writing DOOM's story, designing the game's intro and how film influences his creative vision.
Mick Gordon on Composing DOOM's Soundtrack - Extended Interview
Quote

In this extended cut of our interview with DOOM composer Mick Gordon, we talk about the creative process of writing a video game soundtrack, and what it's like playing the finished product.
HOW 1979 REVOLUTION: BLACK FRIDAY LET ME RELIVE MY FATHER'S HISTORY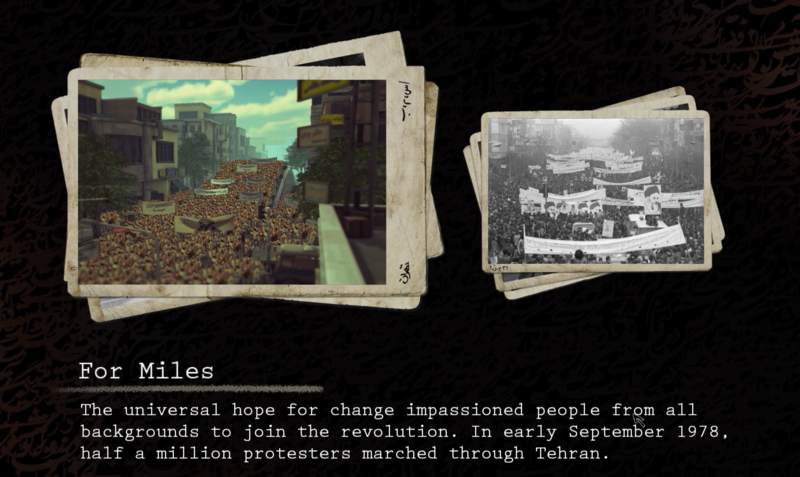 Quote

Seeing the place where my father grew up come alive as the positive focus of a video game is profound.

One of the most important games I played this year wasn't about sci-fi space battles or dark fantasy realms. It was a short, small, and sad interactive story about a frequently overlooked, real-world event: the 1979 Iranian Revolution.
How the Makers of 'System Shock' and 'Ultima Underworld' Rediscovered Their Roots
Quote

In 1992 Warren Spector and Paul Neurath invented the immersive sim – now they're trying again
Missed last week.
How Cheat Codes Vanished from Video Games
Quote

Once upon a time, cheat codes let players unlock the headiest secrets from their games.
Why the Food in 'Final Fantasy XV' Is So Damn Realistic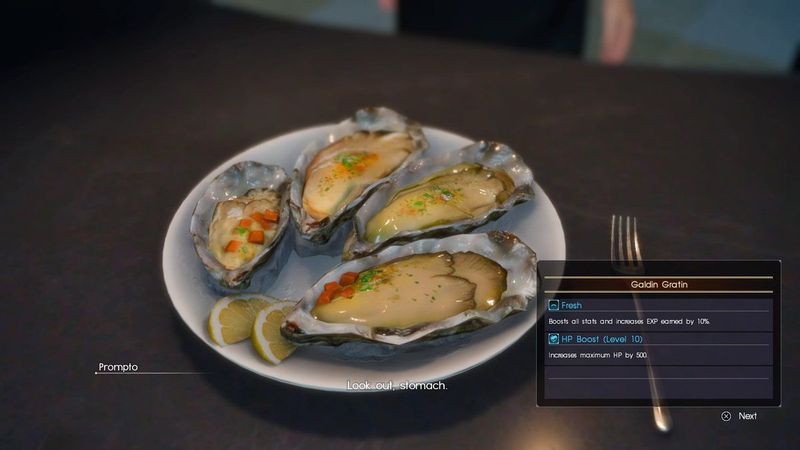 Quote

I've put in around 24 hours of playtime into Final Fantasy XV since its release. I can tell you that the story centers on young Prince Noctis and his three best friends/bodyguards road-tripping through a fantastical-yet-modern world in a sick convertible, camping out and having a great time being bros. The point of the game is ostensibly to lead Noctis on his quest to defend his homeland against invading forces and fulfill his destiny of ascending to his magically-powered throne, battling monsters and enemy forces along the way. But I haven't gotten that far; I've been far, far too occupied searching the countryside for ingredients and recipes. The world of Final Fantasy XV is rich with food, and the care taken to perfect it makes the years of development waiting time worth it.
Streamer Faces The Challenges Of Coming Out As Transgender On Twitch
Quote

"There are definitely some trans people who don't want to look back at who they were and just want to deal with where they are now," said DistractedElf. "I get that. But for me, it's really useful having my Twitch archive. Plenty of people can show you before and after photos, but I don't know anyone who can say, 'Here's the 365 days in between those two pictures in video.'"
History Respawned: Civilization VI
Quote

John talks with Tonio Andrade (http://www.tonioandrade.com/) about Civilization VI and how the game (and series as whole) reflects broader issues when discussing history. Topics include discussion of Civ's support of a progressive form of history based on western experience, how Civ gameplay reinforces the series' historical reference points, and things we would like to see in future games.

01:26 Civ and how we tell history
03:46 Civ and historical models
09:47 Gameplay and history in Civ
13:14 Things we would like to see in future games
The cancelled videogame sequels that time forgot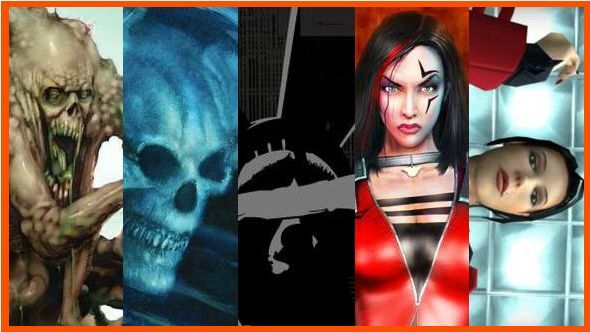 Quote

It is I, the ghost of interactive entertainment, come to bestow upon you ten great warnings from the history of videogames. These aren't the sequels you're constantly thinking about - you'll see no reference to Valve's inability to count to three here, nor Bethesda's next big open world - but the smaller, less renowned or basically crap cancellations we're probably all actually better off without. Take my icy hand as I guide you through the cancelled sequels no-one mourned, and learn something about your own life, somehow.
On Its Fifth Anniversary, Star Wars The Old Republic Is Interesting Again
Quote

Star Wars: The Old Republic is celebrating its five year anniversary right now and has added some major changes. BioWare's narrative heavy online experience keeps expanding. Last year, they began a large storyline that's continuing forward in the new Knights of the Eternal Throne expansion. I sat down with producer Ben Irving to talk about the state of the game.
The Tragic Restoration of Halloween Town in 'Kingdom Hearts'
Quote

We tend to think of the apocalypse as "the end of the world," but that's not really the case. They're a revelation of things as they already were
2016's Hitman Game is a Master Class in Character Design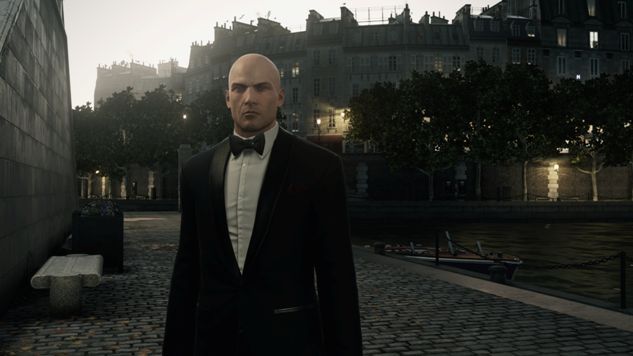 Quote

Between ostentation and subtlety, Hitman's Agent 47 has always represented a clash. The world's greatest assassin, he is consummately able to blend into surroundings and kill without leaving a trace. On the contrary, the bar code tattooed to the back of his head makes him stick out in any crowd. 47 is a chameleon—genetically engineered using DNA from around the world, he's endowed with facial features which are not strictly out of place anywhere. But he's also an outsider. Created in a lab, he exists in human society as an oddity, a rogue, a non-person.
Racism in Watch Dogs 2 is subtle, and that's how it won me over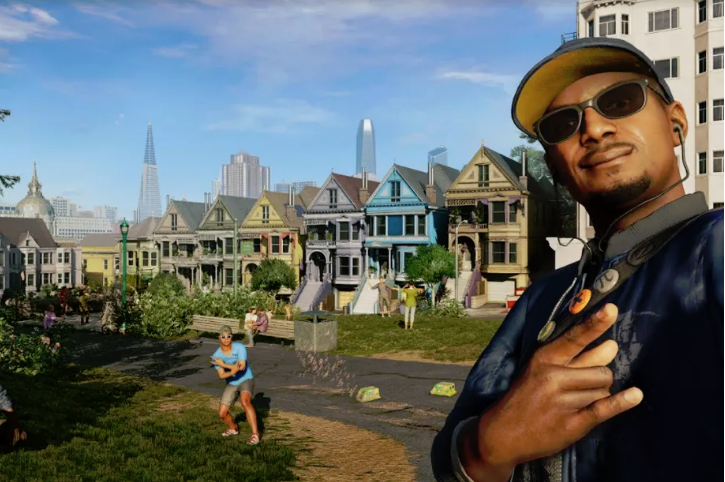 Quote

Watch Dogs 2 surprised me with how it handled the microaggressions that black folks in the tech sector often encounter. Considering the way the first game served up an unlikeable stereotype of a misanthropic hacker, the sequel is a breath of fresh air. The hero of the game is Marcus Holloway, a sympathetic young black hacker, and my favorite scene includes Horatio Carlin, the other black hacker we get to know in DedSec.
How video game makers build a better SF, pixel by pixel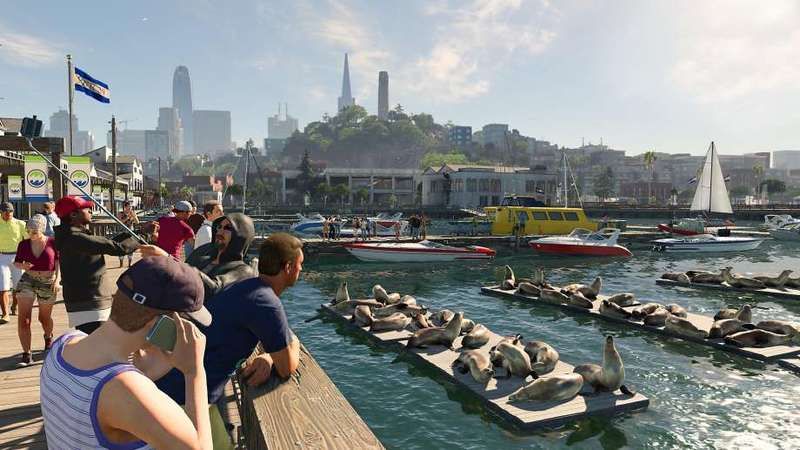 Quote

"We had to make some tough choices. At some point we realized we had to condense the world a little," says Dominic Guay, producer of Ubisoft's "Watch Dogs 2," released last month. "We kept a lot of the things that are iconic about those (parks), but we kind of merged them into one."
The Year In Video Game Paintings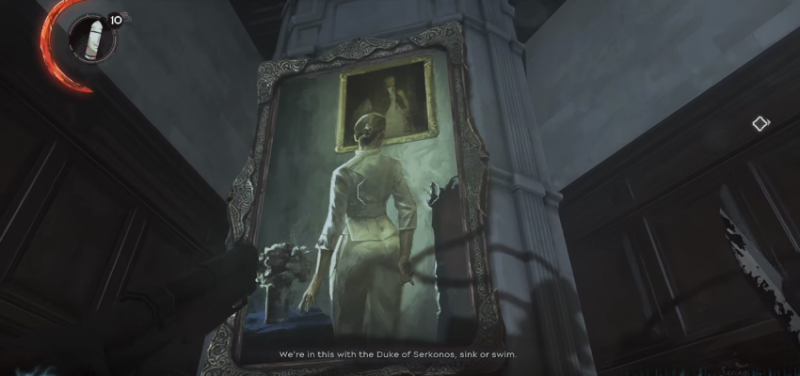 Quote

Paintings in video games are like toilets: they don't do much, but you notice if they aren't there. They make a space seem lived in and real. They're often unintentionally hilarious, and they're one of my favorite things in games.

I have a whole folder full of screenshots of weird paintings I've found in video games. Not the ones that are part of puzzles, like in Uncharted 4, but ones that just exist in the world, taking up space. I usually tweet them at my artist friend Curtis, who also works as the archivist for New York City gallery Gavin Brown's enterprise. Curtis and I sat down to talk about some of my favorite video game paintings from 2016.
Final Fantasy V Retrospective: Wildly Underrated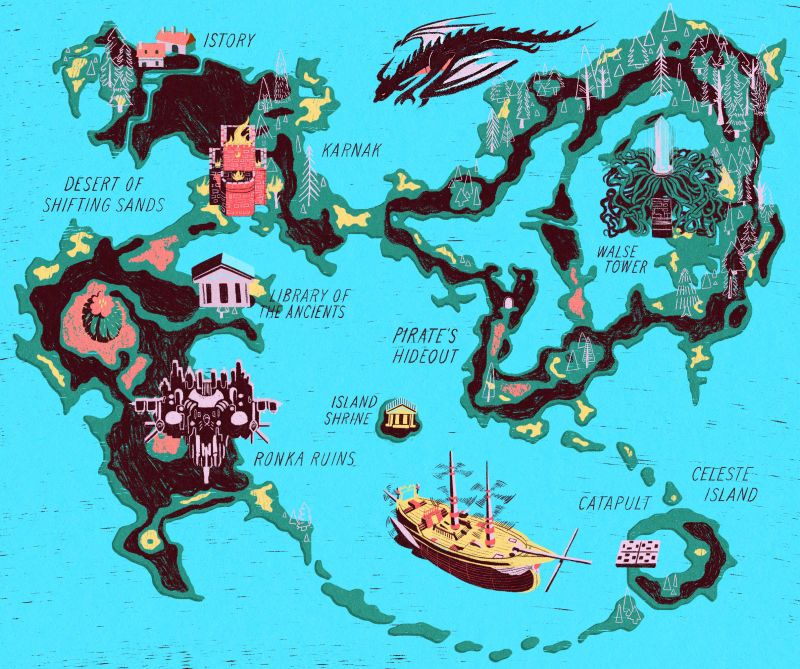 Quote

Final Fantasy V, a video game about four warriors who get together and beat up a giant tree, doesn't try particularly hard to be innovative. In fact, it doesn't try at all. Final Fantasy V is essentially an enhanced version of Final Fantasy III, proving rather definitively that Final Fantasy games don't have to be original to be great.
Guest Column: A Life in Video Game Holidays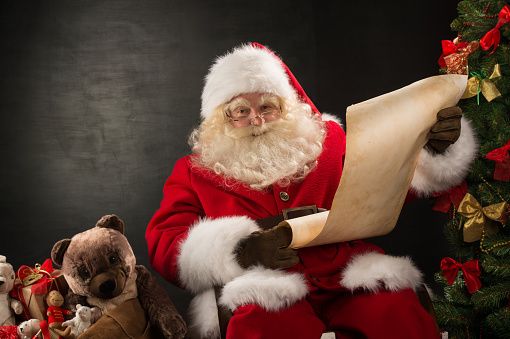 Quote

Guest columnist Mike Drucker reminisces about holidays past, and what video games meant to him growing up.
How Event[0] Works | Game Maker's Toolkit
Quote

Event[0] is perhaps the most innovative game of 2016: a sci-fi adventure game where you chat with an artificial intelligence. In this episode of Game Maker's Toolkit, I break down how Kaizen, the game's chatty AI, works.
TOP 5 GAMES OF 2016 (Analysis) - Writing on Games
Quote

t's the end of the year, which means it's time for lists and meaningless competition! In all seriousness, I think it's fun to reflect at the end of a year, and this seems like a good way to do that. I mean, hell, 2016 was a helluva year for video games, if nothing else.

Will Dark Souls 3 take it? Will Hitman's episodic nature hinder its chances of making it onto the list (hint: no)? Will Hamish remember half the games that came out at the start of the year? All these questions answered and more as we go in-depth to analyse the best games of 2016!

Thank you all SO much for making this year as amazing as it has been for me. Whether you supported the Patreon, subscribed or just watched a video, I just want to say thank you—people like you are changing my life for the better every day. Have an absolute blast over the holidays and I'll be back in the new year.
The Jimquisition Game Of The Year Awards 2016
Quote

The Jimquisition Awards 2016 are here! Five games, five awards, no Schick Hydrobot!
Game of the Year 2016: Day One Deliberations
Giant Bomb GOTY Lists (from the team, friends, developers, etc)
Rami Ismail's Top 10 Games of 2016
Quote

Everyone's favorite globetrotting game developer is back with another lengthy list of his favorite gaming experiences of the year.

People often ask me what I think the industry will be like in five years, and I answer that if I knew, I'd get bored and leave. If you would've told anyone in 2010 what games would look like in 2016, you'd probably get laughed at. In 2016, consoles are more like mobiles, with multiple hardware devices sharing SDK. Mobile is more like console, with pre-orders and connections to TV's. PC has no idea what it's doing, but I guess no one is really in charge of PC, so that's no surprise. Nobody has fully figured out VR yet, and in the meanwhile AR and MR are somewhere around the corner. It's all rather incredible.

In 2016, the industry finds itself at a strange impasse. As an economy, this industry is hitting a lot of records. As a community, we're slowly improving our diversity, our ability to deal with toxicity and harassment, and our support structure for developers from countries outside of the traditional game-making world. As a culture, we have seen some of the most impressive gameplay and game narrative ever this year.

I can't help but feel that the AAA industry is feeding off of the last remnants of ancient IPs, with only a few new titles punctuating a steady drip of rereleases, remasters, and sequels targeting the nostalgia of the audience that has so far kept the traditional AAA blockbuster alive. On the other hand, if there's anything you can't accuse the behemoths of our industry of, it's a lack of genuine enthusiasm: it felt like each blockbuster might be the magnum opus of its series, with no effort or money spared.

In the independent space, my home, the battle for visibility rages on amongst increasingly polished titles with increasingly large budgets. "Indie" in 2016 is barely recognizable from the frustrated counterculture making games for the hell of it in 2010, and while I must admit a certain fondness for that period of time, the games that the scene produces today are of such quality and relevance to the medium, that I don't think I'd ever wish to go back.
Mike Drucker's Top 10 Games of 2016
Quote

In a year when Mike Drucker's lifelong dream of economically viable VR was finally realized, how much VR found its way to his top 10 list? Not that much, actually.

Is this where I write 2016 was bad? We all know it was bad. And maybe it wasn't even bad for you. Maybe you had a baby and that's what you wanted. Or maybe the election went your way while people like me endlessly talked about it online and our pain was like the sweetest spice in your mouth. Totally understand that; it was a different year for different people.

And--cool news--games had a pretty awesome 2016. Outside of No Man's Sky. Hoo boy. No Man's Sky. Remember that? We were all pretty certain that was going to change the world. That shit got fever pitch, right? People getting death threats for reporting on delays. And then it came out and we were all like, "Oooooooh right. Even a cardboard box counts as an open world if you say you can do anything in that box."
Christopher Grant's Top 10 Games of 2016
Quote

Games Done Quick press nerd Christopher Grant hurries us through his favorite games of 2016.
Dave Lang's Top 10 Games of 2016
Quote

t's your boy Dave Lang, here to proclaim the greatest games of 2016.

Dave Lang is a veteran game developer best known for his tenure at Midway, founding Iron Galaxy Studios, and tireless work campaigning for the return of Windjammers. You can thank him for bringing back Windjammers--which he, Dave Lang, is solely responsible for--via Twitter.

My name is Dave Lang and I hate Windjammers. Here are my favorite games from 2016:
Felix Kramer's Top 10 Games of 2016
Quote

On this, the day of Felix Kramer's birth, we learn what their favorite games of 2016 are.

My 2016 New Year's Resolution was to go to fewer games shows. It was going to be a quiet year, I said. A year to spend with my new cats, my partner, maybe even play some games I wasn't working on. A year to relax. Things would be good, I said. And while I did manage to take the first real vacation I've had in five years, attend only six shows total, and work on the launch of some incredible projects, 2016 was sort of a garbage fire. No matter how hard I try to forget it, Shit Happened this year. So when I was asked to do a 2016 top ten, I viewed it as a therapeutic exercise. Alex came to me in a twitter DM dream like some giant Mufasa head in the night sky. "FELIX. REMEMBER. Remember some of the good you felt. At least some of it. Okay, okay, I know it was a trash year but you played some good games. Talk about them." Listen, Mufasa-Navarro is a realist in my dreams, all right. He doesn't sugar-coat. He gets it.

So, friends, here is my top ten list of 2016: Games to Remember This Garbage Fire Year By. Or, as my therapist would probably say, "Felix's Coping Mechanism: Some Good Video Games of 2016"
Gino Grieco's Top 10 Games of 2016
Quote

Freelancer and Giant Bomb moderator Gino Grieco takes us on a tour of the games that meant most to him in 2016.

This year has been pretty crazy for me on a personal level, so I've had a bit of a hard time keeping up with new releases. On the upside, I got married this year and I now freelance for my favorite gaming site. Those are some pretty dope personal changes and they definitely usurped some gaming time. On the downside, I lost a lot of people I love this year, and in the wake of such loss I could hardly touch a controller. Luckily, my podcast kept me motivated to at least play something every week, and this year was especially rich with games I wanted to discuss with others. So, much to my surprise, I actually played ten new games this year! That's the perfect number for a list! While I'm sure this list would look very different if I had more time for gaming, I'm pretty happy with the spread I actually did play. Without further preamble, here are my Top Ten Games of 2016:
Alex Zandra Van Chestein's Top 10 Games of 2016
Quote

Giant Bomb's most patient and understanding friend is back again with a list of her favorite games not designed by a poo-obsessed Dan Ryckert.

Hey hi hello folks! Another year is now behind us, filled with more highs and lows than I ever thought possible. For me, it was a year of growth--sometimes painful--and of wonderful experiences. I traveled more than ever, focused on improving my art, became the League of Heels Merch Boss (thanks for the name, Pat!), spoke at game industry events, made a very silly game in three hours with three wonderful people…the list goes on.

My resolution for 2016 was to take care of myself, and gosh did I ever need it; this is also the year when I burned out, went on medical leave, lost my job, and left my life behind to get a fresh start in a new city. It took me months to learn how to relax again. Now it's December and I'm finally back on my feet; I barely made it, but I made it, and that's what counts.

It was a rough year for a lot of us, so let's look at ten games that made it a little easier for me to keep going. They let me escape for a little while, they inspired me, they helped me understand myself better, they gave me hope… Maybe some of them can make it a little easier for you to keep going, too.

A new year awaits us; let's ensure it's a good one. So please take care of yourself--because you deserve it--and let's keep making wonderful things together. <3
Jim Crawford's Top 10 Games of 2016
Quote

After years of speculation, elaborate ARGs, nonstop connecting of dots, finally, all your investigative work has led you to here, to this top 10 list. Sorry, were you expecting something else?

Hey, everyone! Here are ten games I loved from 2016, sorted from least to most obvious. Feel free to stop reading once you get to the games you already know about!
Matt Rorie's Top 10 Games of 2016
Quote

Giant Bomb's man behind the scenes takes an unordered look at games of note from 2016.

As is per usual, I played a fairly decent number of games in 2016, but managed to finish just a few of them. It's been a busy year, and most of the games that I was looking forward to came in the fall months, which happened to coincide with a move to my girlfriend's house in Oakland. It's been tougher to find the time to play games in the evening with two dogs and cats all trying to climb into my lap more or less constantly; but I did manage to put some time into some stuff, so here's a quick recap of the games I thought were most noteworthy.
Dan Ryckert's Top 10 Games of 2016
Quote

Dan's year was spent breaking blocks, running the kitchen, and working the fields.

Hey, a bunch of video games came out in 2016! I didn't like some of them. I liked some of them a lot. Here are the good ones!
Brendon Chung's Top 10 Games of 2016
Quote

The Quadrilateral Cowboy and Thirty Flights of Loving designer takes us through his favorite games of the year.
Ghost Town Games' Top 10 Games of 2016
Quote

The co-creators of couch co-op phenomenon Overcooked fry up their favorite games of the year.

2016 is a weird year for us because it's the year we released our first grown-up, on-our-own-two-feet independent game and entered the wider world of the people talking about games on shiny websites with fancy graphics. As such, our choices probably don't reflect fairly on, say, games like Hyper Light Drifter (which I only started playing yesterday and didn't feel it was fair to include) or DOOM (which I want to play on PC but I think I've partly melted my heat sink). Also I should call out Planet Coaster, which we would have been making this year in a slightly alternate universe, but we have not included in our list because it felt like cheating.

Here are our thoughts on Best of 2016 though. There are two of us here doing this, so we're speaking in first person as a slightly inconsistent hive mind:
Will Smith's Top 72 Games of 2016
Quote

Congratulations to The FOO Show's Will Smith for finding a way to include every game released in 2016. Great job.

This is the year that my daughter got excited about video games. It's been really fun watching her explore the Mario back catalog I have on my Wii U: she started with Mario Maker and Super Mario Bros. and Super Mario World, then quickly graduated to the more modern games--New Super Mario Bros., Super Mario 3D Land, and even Yoshi's Woolly World. Those moments playing some of my favorite games with her--playing two-player 3D Land or helping her figure out how to tackle a tough Bowser level--are my very best gaming moments of the year.

2016 was an incredible year for games, so here's my list. It's got a lot of games on it.
Janine Hawkins' Top 10 Games of 2016
Quote

Giant Bomb guest contributor Janine Hawkins takes us over the land, through the sea, and into the J-pop in her best-of list.

Normally when I reflect on the games I played in a given year, my favourites don't have all that much in common. There'll be the ones that told amazing stories, the ones that pulled off some fabulous technical feat, the ones that scratched some itch just right. At best there's some overlap, where here and there the Venn diagrams connect and exceptional games really shine. But this year I realized that my favourite games of 2016--the ones I couldn't put down or that kept me thinking of them long after they ended--all have something very specific in common. They all have, at some point, swallowed me whole. It's not that they all deeply immersed me and they're also not necessarily "addictive", but these are all games that I piled onto myself like warm winter bedding. Whether it was spread out over the course of a rough month or a palette cleanser during one of those battery-recharging kinds of weekends, these games subsumed me… And given the kind of year 2016 has been, that adds up.
Greg Miller's Top 10 Games of 2016
Quote

Kinda Funny's Greg Miller is back once again to speak fondly and loudly of his favorite games of the year.

Greg Miller is the Taskmaster of Kinda Funny Games, a Patreon-funded outfit comprised of some kinda funny ex-IGN guys that allegedly have been known to enjoy video games. Additionally, he might still be the commissioner-slash-owner of quasi-infamous video game wrestling promotion League of Heels, though nobody's quite sure about that. What is certain is that #TeamFAT is strong, and powerful, just like Miller's frequently bare-ass stomach. Join the conversation by bugging him on Twitter.
Quote

Riot Games' Soha E is here with a list of her favorite gaming experiences of the year.

This year was a one of oldies for me. I replayed Mass Effect 2 for the sixth time, Fallout: New Vegas for the fifth, and spiraled into anime hell with Persona and Danganronpa titles. Skyrim's Special Edition rekindled a flame wherein I set out to dominate my free time with mods, and the Sleeping Dogs Definitive Edition bit into my schedule with a vengeance. Despite those hundreds of hours whizzing by, I still managed to find time for new titles and wanted to share my personal favorites in no particular order.

First, I need to give a quick toast to the games released in 2016 that will have to wait for another time; here's to Ladykiller in a Bind, Oxenfree, Watch_Dogs 2, Dishonored 2, Firewatch, and The Last Guardian. May the terrible time management of my games backlog meet you in 2017, or sometime over this holiday break.
Ed Beach's Top 10 Games of 2016
Quote

The lead designer of Civilization VI discusses the few games he found time to enjoy this year, and the ones he's most looking forward to digging into in 2017.

As everyone can imagine, 2016 has been a very hectic year for me. Successfully shipping my first AAA title as lead designer made for many months of juggling priorities and overstretched time commitments. Finding hours to just sit down and enjoy some gaming was often difficult. So instead of coming up with the Top 10 Games I played this year, I'm breaking it into the Top 5 I did get a chance to try, and the Top 5 I'm looking forward to catching up on now that I have more opportunities.

Also, for those not aware of my background, please note that I have designed a number of board games in addition to my work in video games and on the Civilization series. When I get free time, I'm just as likely to be spending it with paper maps and dice as I am with a controller. So these lists will be split pretty evenly between tabletop and computer games.
Ian Williams' Top 10 Games of 2016
Quote

You might think that a year with as many good games as 2016 would make it easy to make a Top 10 List. Pick a little from there, one from over yonder, until you've got a big, bountiful basket of beautiful digital entertainment.

This is wrong! The practical effect of so many compelling, fun, deep, moving games, of all genres, is that I've mostly stared at my computer, frozen to inaction, unsure of what to play for fear of missing out on something in another game I'm not playing.

Despite the creeping fear that this glut of good games is going to continue right on into next year, meaning I end up staring at the slow drip of narcotizing affirmation which is my Twitter feed, I did manage to pick ten games as the best of the year.

A couple caveats. I am exclusively a PC gamer. My daughter has a Wii U, and we play it some together, but functionally, it's PC or nothing for me. My list is also extremely arbitrary and personal; it crosses genres and might even reveal seemingly contradictory tastes.

But I loved each of these games in its own way and for its own reasons.
Swery65's Top 10 Games of 2016
Quote

SWERY is back after a year filled with strife to list off the games that helped give him life.

Hidetaka "SWERY" Suehiro is a game designer, beverage enthusiast, and Buddhist priest best known for his work on games like Spy Fiction, Deadly Premonition, and D4: Dark Dreams Don't Die. Though he is currently on hiatus from game development, his first novel is due out in 2017. You can follow his continuing adventures in drinKING on Instagram and Twitter.

I had a hard time choosing a top ten list this year. This year was a good year for our industry. We saw a major expansion of indies power, and AAA played an active part, as well. Also, I realize that mobile games have demonstrated their ability to be not negligible, and I can fully enjoy the works. In addition to all of that, there was the rise of VR. All VR works are still rough, but this is a technology that I believe leads to the future.

So I had some concern about the difference between me and the majorities. However, I AM SWERY. Please just enjoy my list.
Drew Scanlon's Top 10 Games of 2016
Quote

Smell that? It smells like someone somehow lit an iceberg on fire.

Before we begin, let's get one thing straight: Final Fantasy VI is great.

The Final Fantasy series is one I've only ever observed from a distance, mostly because it just seemed daunting to tackle. There are so many, which one should I play? And they're so long, how will I ever find the time? Fortunately, Brad and Jason solved the first problem by highly lauding FF6 during the Quick Look of World of Final Fantasy and I solved the second by utilizing my prized Game Boy Micro to play in 30 minute chunks before falling asleep.

I'm glad these stars aligned, because I'm having a great time. My expectations of a long-winded, nonsensical story paired with infuriating random battles and obtuse quests were almost entirely wrong. The story is fantastical yet clearly told and the characters are charming. The quests are clever and varied, and I've so far only had to consult a FAQ once (the tried-and-true method of "talk to everyone, open everything" works pretty much all the time). And while random battles are frequent, most are easy to breeze through and the tougher ones are often a fun challenge. It's apparent that a lot of care went into FF6, and it's usually games like those that stand the test of time.

And while we're doing shout-outs, I really wish I had played more Pocket Card Jockey and Twilight Struggle.
Vinny Caravella's Top 10 Games of 2016
Quote

The Year of the Monkey is coming to a close, so let's go bananas and make some lists!

For many, including myself, 2016 was a challenging year. Cancer took my cousin, intolerance and aggression seemed to surge towards us like a vindictive tide, and the loss of leaders, mentors, and icons seemed relentless. There are real dangers in the world, the world we are are ultimately responsible for building and shaping for ourselves and successive generations. But while it felt like the untimely end of many things, it was also a year of beginnings. Perhaps 2016 is the year your kid was born. It was the year you got that new career. The year you met someone special. And, if we zoom in even further on the map of our life to look at each turn, stop, and yield we'd see a lot of those familiar landmarks along the road are our favorite games from the year. If you're reading this then you're probably like me, and this hobby runs parallel with your life, and certain games can be a welcome rest stop, scenic overlook, or even destination on our metaphorical road. And, though all of our lives scatter off in a billion different directions, in this community, within our little universe within a much greater one, I feel comforted being able to talk and write to you about experiences we can share and celebrate... even if I'm right about them and you're wrong.
Christian Elverdam's Top 10 Games of 2016
Quote

Hitman creative director Christian Elverdam offers up a surprisingly family friendly take on his favorite games of the year.

This time of year there is that usual flurry of lists of the top games of 2016. From many perspectives, different attempts are made at boiling down the wealth of offerings into a succinct, objective list. And 2016 was a great year for games, which makes that endeavor almost impossible.

So I chose another approach. First of all, I'm not going to talk about our game where I probably put in the most hours…! But the games I've listed here are very subjective (as you will see) and many of them are not even from 2016. So how does that make sense? I always found that a great game can come your way and be your personal game of the year for that reason, that was the year you played it or some times where you replayed it. Great games last more than a calendar year.

So in alphabetical order here are some of the games that stick out in particular as I look back on this year:
The Dean's List: Danielle's Top Ten Games of 2016
Quote

Waypoint's Managing Editor/Waypoint High's Vice Principal picks her favorite games of 2016.
Jason Schreier's Top 10 Games Of 2016
Quote

From puzzlers to JRPGs to, uh, more puzzlers, this was a good year for video games. And my top 10 list will probably not surprise any of you.
Quote

My 2016 was a year of surprises. There were so many games I didn't expect would capture me the way they did, featuring genres and mechanics I usually don't like but that nevertheless thrilled me. I tried a lot of new kinds of games this year, and I found a lot of new favorites. Here's my top 10.
Gamespot Top 25 Games of the Year
Quote

After spending days locked in fierce debate, our global team of GameSpot editors and video producers has finally assembled a ranked list of the 25 best games of the year. Our list is informed by an array of tastes and preferences, reflecting our team's diverse gaming backgrounds and opinions. From the biggest triple-A offerings to the smaller indie experiences, there was an abundance of games we loved this year. We're going to count down to number one over the next few days, so keep checking back as we unveil our choices for the 25 best games of 2016. For today, here are our picks for 25 to 21.
13 AWESOME GAMES NO ONE TALKED ABOUT IN 2016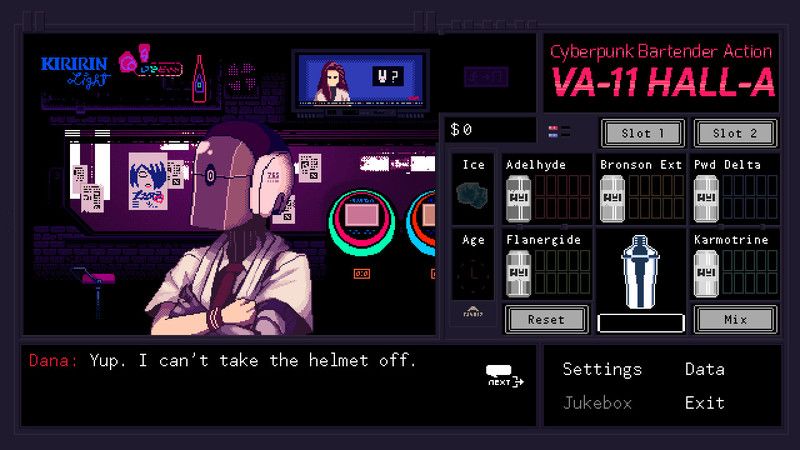 Quote

Between the massive influx of new titles launching on Steam and emerging sites like itch.io every day and the tendency for high-profile AAA releases to overshadow smaller projects, it's getting harder to keep track of all the awesome games that come out every year.

We decided to round-up some of our favorite hidden gems from this year. Despite flying under the radar for many, these games are beautiful, clever, and deserve a closer look.
The Flash's Cancelled Open World Video Game - Unseen64
Quote

This video details the development of an open world Flash video game. The project was developed by Bottlerocket Entertainment, who was mostly comprised of ex-staff members from Sony San Diego. The project also had involvement from Warner Brothers, who had the license for DC Comics' franchise and character of Wally West. Through Liam's analysis, it's easy to see the title's gameplay was ambitious even in its prototype stage. In its earliest stages, the developers even considered having cameos from other super heroes such as Batman and Superman. The target platforms for Battlerocket's game were the Xbox 360, Sony's PlayStation 3 (PS3) and the Nintendo Wii.

Liam Robertson is a video game researcher and archiver. In his spare time, Liam creates videos and articles for Unseen64, but will also be contributing to the DidYouKnowGaming channel.
Quote

I'm a really big fan of Dead Rising, but I couldn't quite get in to Dead Rising 4's vibe. So I tried to break down exactly why that is in what will probably be as close to a Christmas-y episode as this show can get.

It's tempting to suggest this is just fanboy whining - that I'm upset that this new Dead Rising isn't like the old Dead Rising. But I really firmly believe that the new stuff is this awkward mix of stolen mechanics that do little to enhance the core Dead Rising game systems, and all the while the stuff that made Dead Rising... well, Dead Rising has been downplayed more and more with each sequel.

I mean, there are so many interesting places you could take a sequel. You could lean into the Home Alone thing and put an emphasis on traps and defense more than active combat. You could take the idea of objects with small sets of clearly defined rules and try to design them to interact and get more of an emergent-y thing going on. You could keep the gameplay largely the same and double down on the culture commentary - it's probably overworn subject matter at this point, but it'd be *something* to call your own.

Instead we get... detective mode, stealth takedowns, towers to unlock, collectibles to snap pictures of.... ~shakes head~ I'm really curious as to whether the game that got shipped was a rushed title or if it really was the vision for the franchise by Capcom Vancouver, and the increasingly sad thing is I'd believe either.
Things I found entertaining throughout the week relating to video games
25 Good Reasons Why Tracer, Who Is Not A Lesbian, Kissed That Other Girl
Quote

11: It's just practice because Tracer wants to kiss me, but doesn't have much kissing experience.
---