PSX and Game Awards events reveals new games, gameplay, and trailers including showing new Last of Us, Uncharted, and Ace Combat. Danny O'Dwyer talks about his problem with games media and why he started NoClip, MechWarrior 5 announced, a look through Mighty No. 9's Kickstarter problems, Guillermo del Toro shares thoughts on Konami, FFXV actors talks about voicing character and VA strike, history of Blizzard games on the PC and Battle.net, FFXV's quiet humanity, Russian MPs suggest FIFA ban for gay propaganda, interview with Ed Boon, review of Rainbow Six Siege after a year of changes, ASA says No Man's Sky Steam page was not misleading, Heather Alexandra talks to people about the importance of preserving game history, and more.
AJSA Youtube's Angry Army Weekly
Angry Army Weekly | PSX2016 and TGA2016 special
Gaming News (Announcements, release dates, previews, interviews, expansions, DLC, updates, company news, new tech, mods)
The Game Awards: Here's the full winners list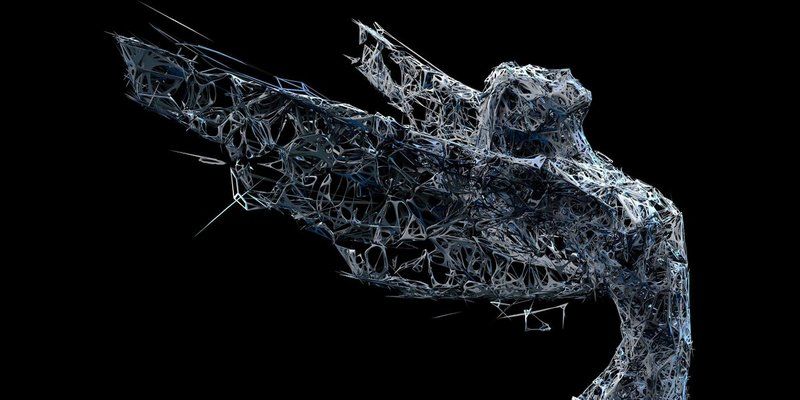 Quote

Top nominees included Uncharted 4, Overwatch
The Game Awards 2016 - Watch The Full Show Now in 4K
For a good part of the show
The Game Awards 2016 - Games For Impact Winner
Matt ended up responding to a comment on how the award was given
Quote

Admittedly, in that moment, it was tough -- what do you do? You're at an awards show celebrating his achievements and his beautiful game so you want to be excited, but at the same time, you know the story behind it and the tragedy the game comes from. And we don't know the winner ahead of time, so you have a split second to decide. So instead of announcing it like a downer, you try to go upbeat to celebrate the good that came out of a tragic period. That's everything that went through my head in those moments, at least. In the end, Justine and I did our best, and what truly mattered is that an incredible game earned an honor it truly deserved.
From Overwatch to Firewatch: the best video games of 2016 - chosen by developers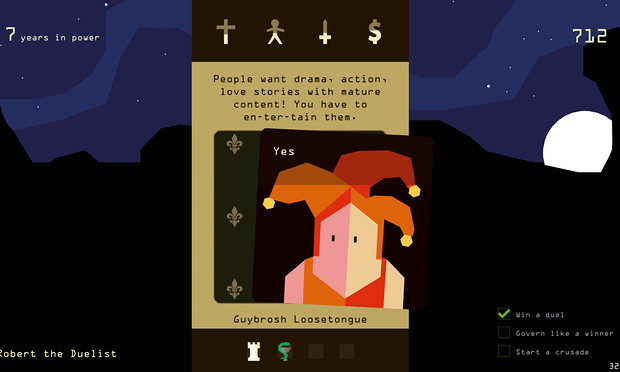 Quote

We asked 50 game makers what they thought was the best game of 2016. Here are their often surprising responses
Writers' Guild Awards names noms, including this year's best game scribes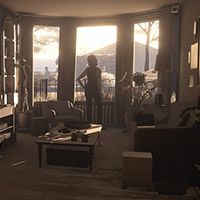 Quote

The Writers' Guild of Great Britain has announced the nominations for its annual Writers' Guild Awards, revealing who's in with a chance of taking home the statue for Best Writing in a Video Game.
PlayStation® Experience 2016 | Day 1 - ASL
Accessibility: Making Games for All Gamers - PlayStation Experience 2016: Panel Discussion
Quote

Accessibility features help empower all gamers—not just those with disabilities—and we want to set an industry standard of inclusion. We've brought together some of the top minds from the accessibility community, PlayStation and Naughty Dog to discuss best practices for game developers and to share powerful stories about the broader impact of accessibility features in games.
Nearly 40% Of All Steam Games Were Released In 2016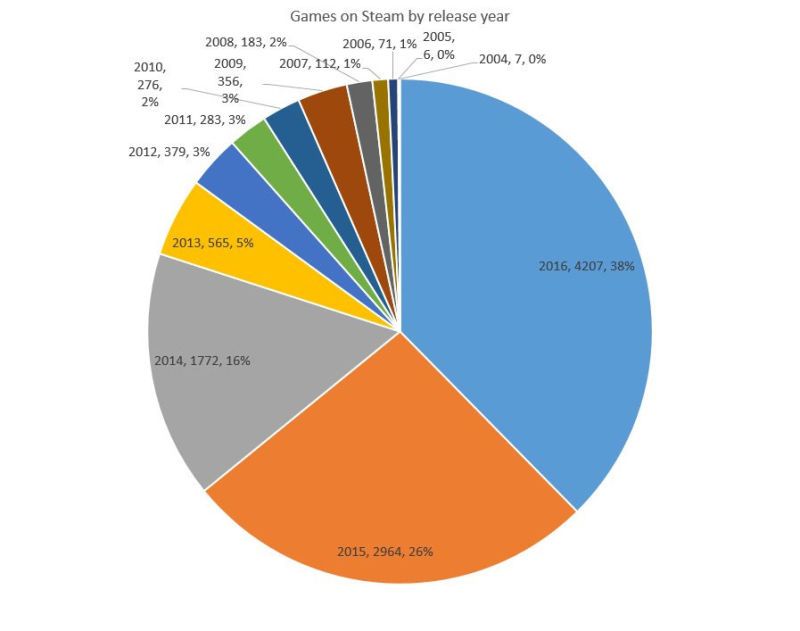 Quote

2016 has been a hellscape. Everywhere. Even for those managing online video game marketplaces.
We've played 5 hours of Resident Evil 7 - here's what we thought (plus new PS4 gameplay)
Quote

Aoife Wilson went all the way to Capcom in Japan to play 5 hours of Resident Evil 7 - here are her impressions, plus some brand new PS4 gameplay.
Watch the new Mass Effect: Andromeda gameplay trailer
Mass Effect: Andromeda's Nexus station is a "smaller, streamlined" version of the Citadel
Quote

The Nexus will be your home-away-from-home once you reach the Andromeda galaxy.
Mass Effect: Andromeda's facial animations are still being polished
Quote

Did Ryder look a little "off" to you in last night's trailer? Bioware devs say they're still working on it.
Mass Effect: Andromeda Director Talks Destiny Inspirations, Responds to Animation Concerns
Quote

Creative director Mac Walters shares new insight into spacefaring RPG's combat, story, and more.
Uncharted: The Lost Legacy is coming from Naughty Dog
Uncharted: The Lost Legacy - PlayStation Experience 2016: Panel Discussion | PS4
Persona 5 - PSX 2016: Story Trailer | PS4
Are voice actors for dubs of Japanese products getting worse or have I just developed standards from western titles? From the sound of it I'll be happy to make use of the dual audio.
Naughty Dog Announces The Last of Us 2
Last of Us: Part II Brings a Family Back Together
Quote

"'Part II' is saying this is going to be a complementary story to the first one, but the two together are going to tell this much larger tale," he added. "The first game, the core of it was about the love between these two characters. This story is the counter of that, this is story is about hate."
And there goes any hope I had of enjoying it.
The Last of Us Part II - PlayStation Experience 2016: Panel Discussion | PS4
Sources: Bruce Straley Not Directing The Last of Us 2 [UPDATE: Sony Confirms]
Quote

Bruce Straley, who co-directed The Last of Us and Uncharted 4, will not have the same role on The Last of Us 2, sources tell Kotaku. His longtime creative partner Neil Druckmann is directing the game.
I Hope 'The Last of Us Part II' is Super Gay
Quote

Given their sensitive treatment of Ellie's sexuality in Left Behind, this all makes sense. A character's clothing choices (however practical), their gestures, their entire presentation are all very deliberate design choices for a studio like Naughty Dog.
The Last of Us fans have a huge Part 2 theory
Quote

(For those wary of spoilers, this theory is based upon The Last of Us: Part 2's reveal trailer, although it would also fit with The Last of Us' ending, which we discuss in very broad terms below.)
Marvel vs. Capcom Infinite Announced, Coming 2017
Two new characters have been confirmed for Marvel vs Capcom: Infinite
Marvel vs. Capcom: Infinite - PlayStation Experience 2016: Livecast Coverage | PS4
"Tactical stealth heist game" Filthy Lucre comes to the PC next week
Quote

It was originally released for the PS4 in September.
NieR: Automata - PlayStation Experience 2016: Trailer | PS4
Move or Die - PSX 2016: Announcement Teaser Trailer | PS4
Rain World - PSX 2016: Exclusive Trailer | PS4
Crash Bandicoot N. Sane Trilogy - PSX 2016: The Come Back Trailer | PS4
Crash Bandicoot: N. Sane Trilogy - PlayStation Experience 2016: Livecast Coverage | PS4
Vane - PlayStation Experience 2016: 2017 Reveal Trailer | PS4
VANE - PlayStation Experience 2016: Livecast Coverage | PS4
GET A QUICK PEEK INTO THE STRANGE HOUSE OF WHAT REMAINS OF EDITH FINCH
Quote

If you don't know, What Remains of Edith Finch follows the titular girl as she discovers the stories of her past family members and how they came to die. It's an exploration game set inside the bizarre Finch household but also transports your perspective back into these older stories, which range from the 1900s to present day. Edith is trying to find out why she's the last Finch alive.
10 Hours In, Dead Rising 4 Misses What Made Earlier Games Great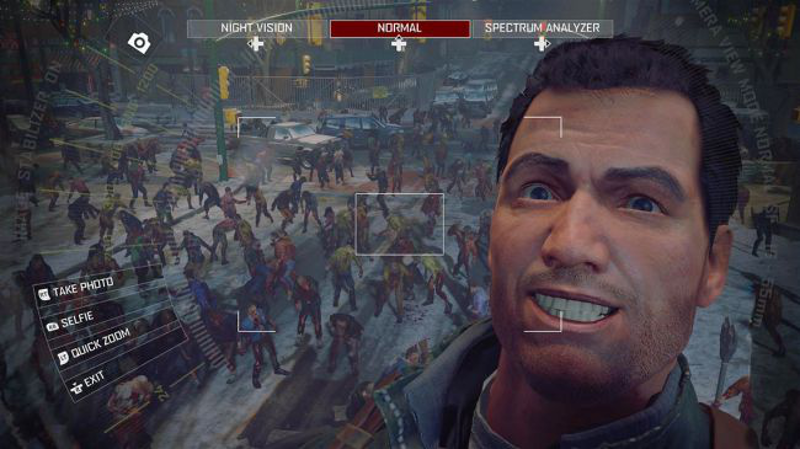 Quote

Dead Rising 4 offers a fun zombie-bashing playground, but is not a good Dead Rising game.
Nex Machina - PSX 2016: Announcement Trailer | PS4
Horizon Zero Dawn - PSX 2016 Trailer | PS4
Horizon: Zero Dawn- PlayStation Experience 2016: Panel Discussion | PS4
BOTOLO DOESN'T WANT TO BE LIKE OTHER COMPETITIVE VIDEOGAMES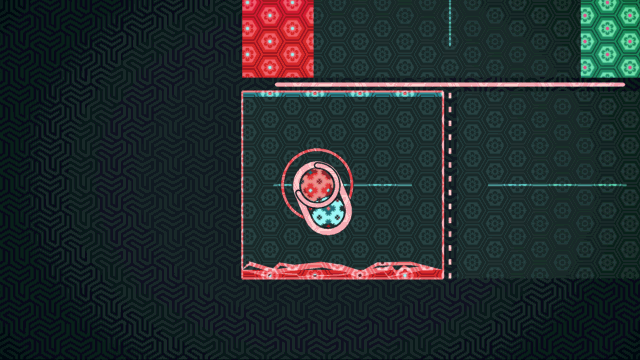 Quote

For his next game, Snyder has taken this same unique, if simple, approach to exploring a new avenue in an established genre, and applied it to competitive multiplayer games. Called BOTOLO, it's due out for Windows and Mac on December 15th. It doesn't look like many other competitive games, nor does it think anything of playing fast and loose with the foundations of the type. As Snyder describes it, BOTOLO is "a fast paced mindreading competition," and a "dance inside the negative space between your opponent's thoughts."
Absolver - PSX 2016 Trailer | PS4
Absolver - PlayStation Experience 2016: Livecast Coverage | PS4
Danganronpa V3: Killing Harmony Coming 2017 to PS4, PS Vita
Quote

Chris King from NIS America here to officially announce that Danganronpa V3: Killing Harmony will be heading west to PS4 and PS Vita as a physical and digital release in 2017! The third main entry of the hit murder-mystery adventure game series, Danganronpa V3: Killing Harmony is an all-new journey into the world of Danganronpa! As the killing game begins a third time, the line between lies and the truth has never been more blurred!
Best thing shown, hoping it gets PC release like the other three titles.
Ni no Kuni II: REVENANT KINGDOM - PSX 2016 Trailer | PS4
Pyre - PSX 2016: Versus Mode Trailer | PS4
Pyre - PlayStation Experience 2016: Livecast Coverage | PS4
Report: Dark Souls 3 Running on Switch, From Software Considering Trilogy ReRelease
Quote

According to one of our sources, From Software has Dark Souls 3 running on the Nintendo Switch with a level of performance they are happy with. They have not committed to releasing it yet, but discussions internally at the company have discussed the financial viability of re releasing the main three Dark Souls titles on the Switch with their DLC bundled in.
Yonder: The Cloud Catcher Chronicles - PSX 2016: Debut Trailer | PS4
Sundered - PlayStation Experience 2016: Livecast Coverage | PS4
Lara Croft Go coming to PlayStation 4 and PlayStation Vita with new levels
Quote

In addition, Lara Croft Go will come to Steam tomorrow, though "Mirror of Spirits" will remain a PlayStation Network exclusive for three months. The game is $9.99 on every platform.
Hand of Fate 2 - PSX 2016: Story Trailer | PS4
Games of Glory - PSX 2016 Gameplay Trailer | PS4
Knack 2 – PlayStation Experience 2016 Trailer | PS4
Yakuza Kiwami and Yakuza 6: The Song of Life- PSX 2016: Announcement Trailer | PS4
The Show 17 - PSX 2016: Gameplay Reveal Trailer | PS4
Ghost Recon Wildlands beta signups have begun
Quote

Registrations for the Ghost Recon Wildlands beta are now being taken, and to celebrate the big day Ubisoft has released a new "mission briefing" trailer that reveals a little bit about what you'll be doing during your trip to the lush but lethal jungles of near-future Bolivia.
Ys Origin - PSX 2016: Announcement trailer PS4, PS Vita
Ace Combat 7 - PSX 2016 Trailer | PS4, PSVR
Dreadnought - PSX 2016: Announcement Trailer | PS4
Dreadnought - PlayStation Experience 2016: Livecast Coverage | PS4
StarBlood Arena Announce Trailer | PSX 2016
PaRappa The Rapper Remastered PSX 2016 Trailer | PS4
Dino Frontier - PlayStation Experience 2016: Announcement Trailer | PSVR
Celeste, From TowerFall Creator Matt Thorson, Hits PS4 Next Year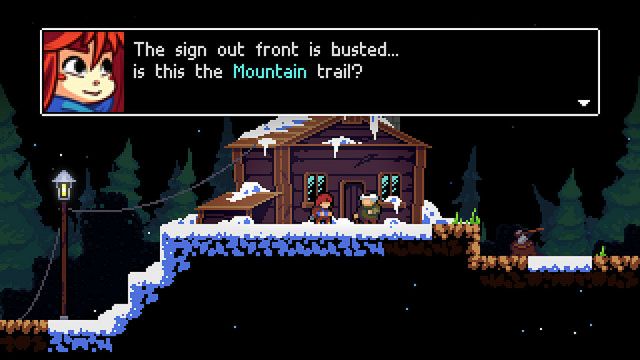 Quote

Hey everyone! Matt Thorson here, lead developer of TowerFall Ascension. TowerFall has found an amazing community of players on PS4, so we're super excited to show you our next project. Allow me to introduce Celeste, a single-player platformer about climbing a mountain!
Skullgirls developer teams up with anime studio Trigger for Indivisible
Quote

Lab Zero Games is teaming up with Japanese animation studio Trigger, best known for its work on anime series Kill la Kill and Little Witch Academia, to produce the opening animation sequence for role-playing game Indivisible, Lab Zero and publisher 505 Games announced today.
Windjammers - PSX 2016: Announcement trailer | PS4,PS Vita
Windjammers - PlayStation Experience 2016: Livecast Coverage | PS4
Nioh - PlayStation Experience 2016: Livecast Coverage | PS4
Omen of Sorrow - PSX 2016: Reveal Trailer | PS4
Watch 24 minutes of lovely forest exploration in a new Hob gameplay trailer
Quote

We recently spent a few minutes with Hob, the new project in the works at Torchlight studio Runic Games, and came away suitably impressed. Now it's time for a closer look at what's in store by way of a 24-minute gameplay video narrated by Runic president Marsh Lefler and game director Patrick Blank.
WipEout Omega Collection - PSX 2016: Announce Trailer | PS4
Gran Turismo Sport - PSX 2016 Trailer | PS4
Gran Turismo Sport - PlayStation Experience 2016: Livecast Coverage | PS4
Here's the first story trailer for Sniper Elite 4
Quote

Sniper Elite 4 will be with us on, awww, Valentine's day, and if you pre-order it you'll be able to shatter Hitler's ballsack on a Nazi U-boat.
GAROU: MARK OF THE WOLVES - PSX 2016: Launch Trailer | PS4, PS Vita
Fallen Legion - PlayStation Experience 2016 Trailer | PS4 and PS Vita
Halo Wars 2 story trailer showcases super villain Atriox
Quote

As you've probably already noticed from our jam-packed news feed, a wealth of trailers, announcements and fresh information surfaced during last night's Game Awards. 343's Halo Wars 2 was among those treated to some new moving pictures—the latest one story-focused and centred around ultra baddie Atriox.
Watch aliens turn into furniture in this eight-minute Prey gameplay trailer
Prey is a Metroidvania-style immersive sim with leg-breaking survival elements
Quote

While Prey will share a lot of DNA with Arkane Studios' other series, Dishonored, the two games will have completely different structures thanks to the upcoming sci-fi game's space station setting. Whereas Dishonored and its sequel takes you to mini sandbox-style levels, Prey will be one big interconnected place.
Fully singleplayer MechWarrior 5 announced, coming in 2018
Everything we know about MechWarrior 5: Mercenaries
Quote

It's been over 15 years since the last singleplayer MechWarrior game was released, so you can't be blamed if you've never had a chance to dive into the incredibly deep BattleTech universe. The MechWarrior series is a strategic FPS where players pilot a single mech into combat while giving orders to supporting squads called 'lances.' Mechs aren't just disposable robots however, they are cherished and valued relics of the noble houses that pass them down from generation to generation.
Torment: Tides of Numenera - Jack Trailer
Quote

Jacks don't limit themselves to one skill or tactic, for they shine most when they combine all of their tools. As intrepid explorers and adventurers, they are literally jacks of all trades.
Something Wild Happens If You Watch Both Death Stranding Trailers At Once
Quote

After the newest Death Stranding teaser dropped, creator Hideo Kojima encouraged fans to go back in and look for clues, hinting that he was hiding some secrets within the footage. Fans are starting to find these secrets, and guess what, they are bonkers.
Death Stranding - PlayStation Experience 2016: Panel Discussion | PS4
Death Stranding will use Guerrilla Games' Horizon: Zero Dawn engine
Quote

Hideo Kojima has revealed the engine that Kojima Productions will be using for Death Stranding, with the new studio electing to partner with Guerrilla Games and using the Decima engine - as used in the forthcoming Horizon: Zero Dawn.
HIDEO KOJIMA'S DEATH STRANDING IS ABOUT HIMSELF
Quote

One of the biggest things to come out of this year's Game Awards show was a brand new trailer for the recently recognized industry icon Hideo Kojima's Death Stranding. Like the first trailer shown at E3 2016, the footage was clearly rendered in a game engine but was entirely a cutscene, featuring some surreal and outright disturbing imagery. Many have speculated on the elements about the trailer, everything from what genre the game will be – survival horror, third person action, RPG, etc. – to what themes the game may explore. Personally, judging from his past work, I posit that Hideo Kojima making something autobiographical with his art.
"F**K Konami," Guillermo del Toro Says
Quote

It was a "moronic" move to cancel Silent Hills, director says.
Seven: The Days Long Gone is an isometric RPG that lets you go anywhere and steal anything
Quote

Seven: The Days Long Gone is an ambitious open-world isometric RPG that's being co-developed by IMGN.PRO and Fool's Theory. It's not due till next year however the little we've seen so far has boasted rooftop parkouring, dramatic stealthing, and cut-throat aerial kills, among other things—all housed within a lovely-looking sprawling landscape.
Sophisticated arcade brawler Way of the Passive Fist is coming to PS4 in 2017
Quote

In Way of the Passive Fist you play as The Wanderer, a mysterious figure of unknown origin who has mastered the art of the Passive Fist and fights enemies defensively to wear down even the mightiest of opponents.
The first Full Throttle Remastered trailer shows off new graphics, old music
Quote

"Full Throttle is getting remastered?" I asked myself excitedly when I saw that a trailer for Full Throttle Remastered had appeared. "Why wasn't I told?" A bit of searching revealed that I had been told, almost exactly one year ago, and had forgotten—although in my defense, that's the last we'd heard of it until now.
Crackdown 3 Coming Holiday 2017 "Or Earlier," Runs at 4K on Scorpio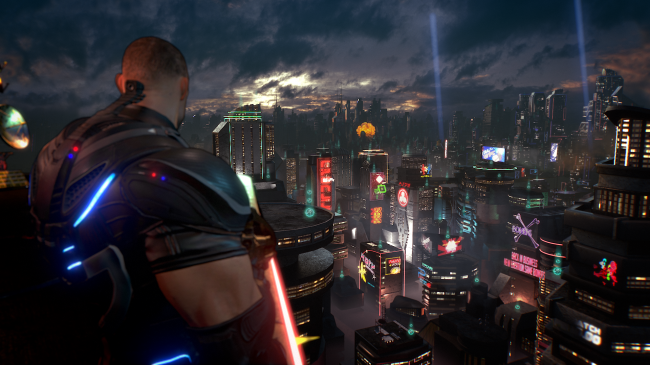 Quote

More details about next year's Xbox One and PC action game emerge.
Telltale is making a Guardians of the Galaxy series
Kickstarter Update #32 - Meet our New Stats System
Quote

Today we're celebrating the launch of our second major patch to the Early Access version currently available on Steam and GOG. As ever, Swen has the details.
BattleTech main characters and new plot points revealed
Quote

With Harebrained Schemes returning to mech warfare roots in BattleTech, it's only fitting that the story drip with complex political drama as noble houses wage war against each other. Today the developers unveiled the singleplayer campaign's main cast of characters along with further details about where the story is headed. It's complicated stuff, but it should set the stage nicely for some good ol' fashioned mech-on-mech combat.
PUPPET SHOW BASED ON SIBERIAN FAIRY TALES BECOMES A VIDEOGAME
Quote

One Eyed Kutkh is to be a videogame that imagines how the fairy tales of eastern Siberia would turn out if they were about space travel. It follows the titular traveler from outer space—a one-eyed alien, basically—as they try to make their way home, but end up lost on Earth. According to the game's description, to return to his journey, the traveler needs "to get to ninth heaven, deceive the Sun and the Moon and steal their space-boats." This is something he'll manage to do with the help of the indigenous people of the area.
A QUICK LOOK AT THE LANDSCAPE ART OF THE SIGNAL FROM TÖLVA
Quote

Agonizing over the precise topography of a virtual world is something Big Robot committed to for The Signal From Tölva from the start. After having learned the ways of procedural generation for the marshes and murky villages of their first game, the "tweedpunk" stealth-shooter Sir, You Are Being Hunted (2013), this time the team "wanted to break that down and do something more crafted, both for us and for the player," according to Rossignol.
Crusader Kings II - Monks and Mystics Announcement Trailer
Quote

Monks and Mystics is the latest expansion to Crusader Kings II, the hit medieval grand strategy role-playing game from Paradox Development Studio. In Monks and Mystics, the religious aspect of the game is further explored with new mechanics and character associations that can tie a faith closer together or render it asunder.

The major feature of Monks and Mystics is the addition of Societies – secret and otherwise. Characters can join monastic orders, secret cults and Gnostic heresies. As the society gains members, it gains power and prestige for its leaders. Societies open new actions for characters and can lead to new event paths.
Uncharted 4: Get an Extended Look at New Co-Op "Survival" Mode
Quote

With the launch of Uncharted 4's co-op Survival mode coming out this month, Naughty Dog has now shared more information about it. In the PlayStation Experience video below, Naughty Dog designer Vinit Agarwal speaks at length about Survival as footage of the horde-like mode plays.
Shovel Knight: Specter of Torment trailer shows off the next campaign
Gravity Rush 2 - PlayStation Experience2016: DLC Announce Trailer | PS4
Rocket League shoots for the stars with a free new arena
Quote

Just announced at The Game Awards, Starbase Arc, a free new arena is coming to Rocket League on December 7th. It's set, obviously, in space on a field orbiting a planet. It looks like something out of Halo, just instead of shooting aliens, you're shooting goals. Utopia, really.
King of Fighters 14 gets graphical polish with January update
Total War: WARHAMMER - Realm of the Wood Elves - Battle Let's Play (ESRB)
Quote

Join Al as he details the swift and lethal playstyle of the brand new Wood Elves faction. Discover a roster packed with 'glass cannon' style units, shedding defence in return for high mobility and damage. Unearth some of the best archers in the game, with the unique capability of moving and firing simultaneously. Not forgetting the majestic (and deadly) Great Eagles as well as titanic Treeman units.
Total War: WARHAMMER - Introducing... Glade Lord & Forest Dragon
Total War: Warhammer adding Grey and Jade Wizards for free
Quote

Next week, Total War: Warhammer will be adding the magical schools of Life and Shadow to the game, and the Empire will be getting in on that action. On the same day the Realm of the Wood Elves expansion is released (8 December), the Empire will get access to Jade (Life) and Grey (Shadow) wizards for free.
Hitman has a Christmas mission, and other plans for the festive season
Quote

However, the Holiday Hoarders mission isn't all that's coming to Hitman this festive period: there's going to be a new thing every week until the end of the year.
Stellaris update 1.4 paves the way for free Horizon Signal DLC, out today
Quote

Written by Failbetter's Alexis Kennedy.
Nexus: The Jupiter Incident update adds Steam Workshop support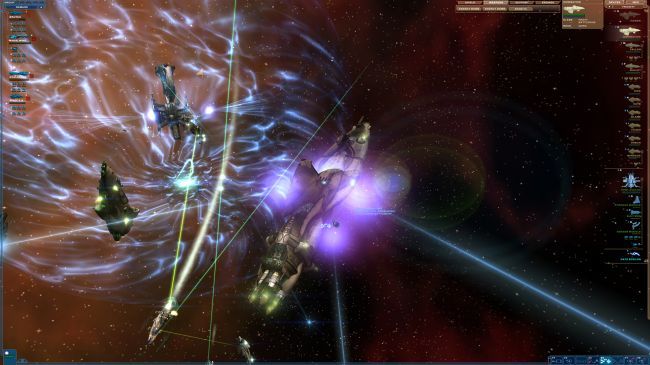 Quote

Yes, the sci-fi strategy game from 2004.
N++ Ultimate Edition will "roughly" double the size of the original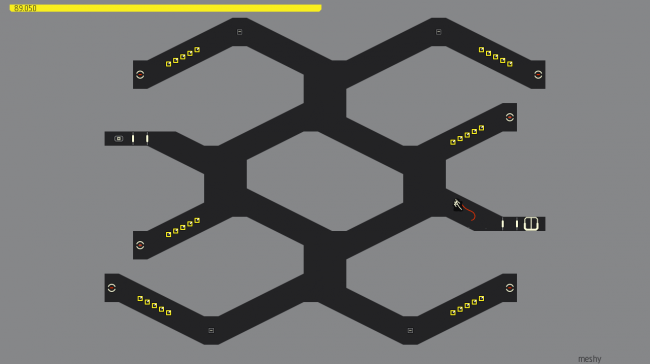 Quote

N++, the platformer about a floaty ninja who dies all the time, is getting a huge update early next year – so big Metanet will be renaming it N++ Ultimate Edition.
Overwatch Cheaters Thought They Were Using Undetectable Cheats, But Got Banned Anyway
Quote

Overwatch got an update yesterday. The biggest addition was a new control map on the test server where you can play in traffic. However, a major wave of bans came alongside the update as well, with some players complaining that it seems to have caught previously undetectable cheat programs.
Overwatch cheaters squirm and tantrum as Blizzard brings ban hammer down on "undetectable" hacks
Quote

"I'll join you, we'll have a solid class action lawsuit," said another highly optimistic Overwatch cheater.
The Overwatch Holiday Event begins next week
Quote

The Overwatch holiday event is a go!
Big changes are coming to Paragon in tomorrow's Monolith update
Quote

At the top of the Big List O' Changes is the size, lane structure, and "meta gameplay" of the map. "We want to more solidly deliver on the promise of what we felt Paragon should be, and when we looked at the game in its current live state, we didn't feel that we'd quite nailed it yet," lead hero designer Cameron Winston wrote. "The first major change is that gameplay is faster. Specifically, we're talking about faster movement speed, ability and attack execution speed, and overall game lethality. We feel this direction will help Paragon truly achieve the goal we've always had: The MOBA that puts you in the action."
Final Fantasy XV Sells Five Million Copies, Breaks Series Record for Day-One Sales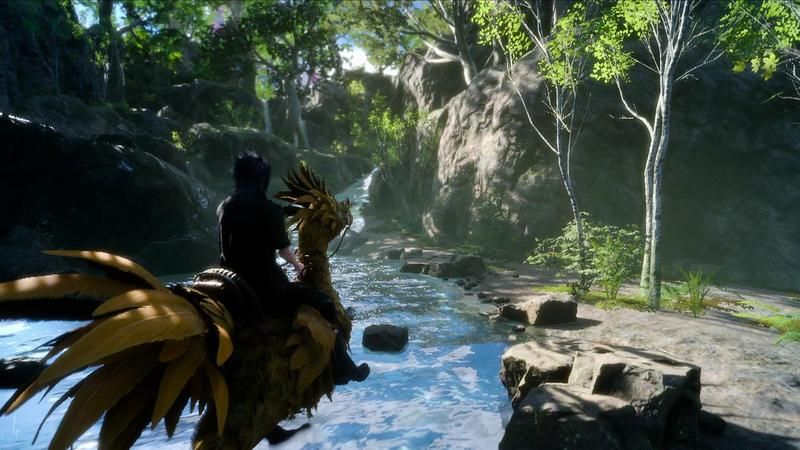 Quote

FFXV is the first game in the series to have a simultaneous worldwide release, which undoubtedly helps those numbers, but the desire for more Final Fantasy is definitely real: the game also broke the record for most day-one digital sales in Japan.
Likely why it only says it broke digital records in Japan, which it obviously would have.
Russian MPs Say FIFA 17 Is "Gay Propaganda"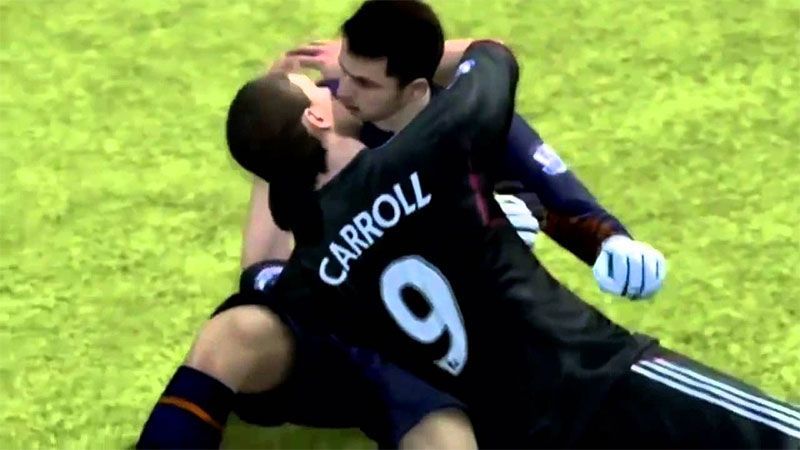 Quote

On the same day the Russians made these comments, EA announced that it had been named as one of the world's best places to work for LGBTQ employees by the Human Rights Campaign.
No new Battlefield for 'a couple of years' - EA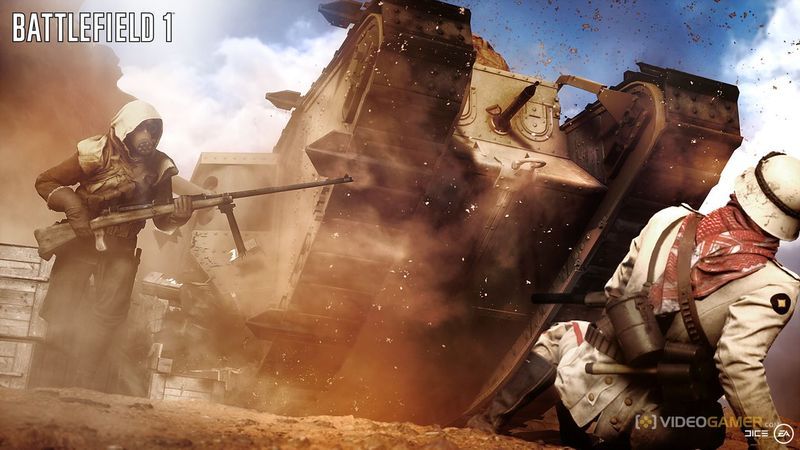 Quote

Star Wars Battlefront 2 to fill next year's shooter slot.
Titanfall 2's digital sales are down nearly three-quarters from the original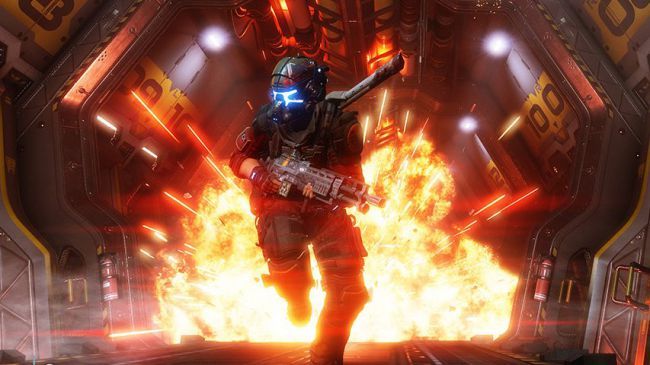 Quote

Any hope that Titanfall 2 would fare better digitally than it did at retail seem to be out the window.
Star Wars Battlefront Rogue One: Scarif Trailer | PS4
Star Wars Battlefront DLC Rogue One: Scarif patch notes reveal new "Infiltration" mode
Quote

The DLC is live now for season pass holders. The rest of you can read the patch notes.
WOW: Nostalrius' return gets a release date
Quote

The famed Nostalrius vanilla World of Warcraft private servers will return, resurrected by Elysium, on Saturday 17th December.
Spanish Website Says Square Enix PR Cut Off Their Review Copies For Giving Out Low Scores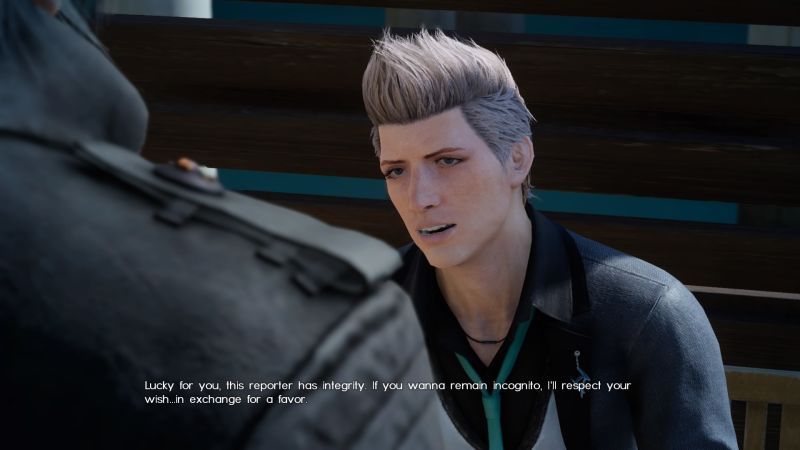 Quote

AreaJugones, a website based in Spain that says it reaches around 700,000 people per month, said in a blog post last week that they heard about this decision from the publisher Koch Media. Koch handles PR and marketing for Square Enix in several European countries, including Spain.
Advertising Standards rules No Man's Sky Steam page did not mislead consumers
Quote

The ASA's investigation note is lengthy - in fact it's the most detailed we've seen from the watchdog regarding a video game - so we've broken it down by complaint to help make sense of the ruling.
As mentioned in past posts, the ASA can't really do anything even if they found that they did mislead customers other than asking Steam to change their page, as they have done for other games in the past.
Nintendo offers bounties on 3DS vulnerabilities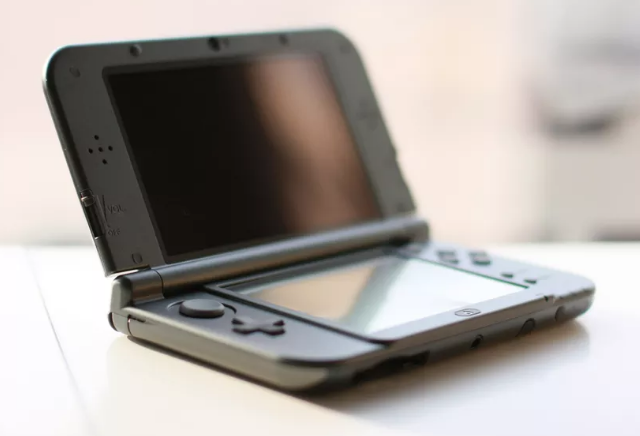 Quote

Campaign will pay as much as $20K for finding big exploits
Bethesda Tells Popular Doom Fan Game To Shut Down
Quote

DoomRL is a free roguelike that uses the Doom setting to offer random, digestible adventures full of super shotguns and cacodemons. Now, a takedown request from ZeniMax threatens to put an end to the project.
Esports News
Call of Duty World League 2017 - PlayStation Experience 2016: Announcement Trailer | PS4
Quote

The Call of Duty® World League is back. In partnership with PlayStation, the CWL will award over $4 million in total prizing this season and usher in the first ever Call of Duty LAN League.
Halo 5 Esports Series Coming From 343 Industries and Pilgrim Media
Quote

Halo 5: Guardians may see its day on television thanks to a new reality series being developed by 343 Industries and Pilgrim Media Group.
Further poaching allegations linked to NA LCS team Echo Fox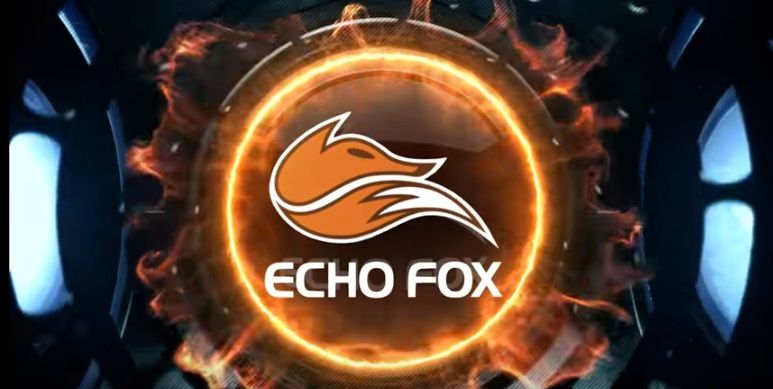 Quote

Last week, we reported from sources that Echo Fox, a League of Legends team owned by former NBA player Rick Fox, had been allowed to poach players off other teams by the game's developer and league operator, Riot Games. Riot responded quickly, stating that "there was no discussion… of contravening our rules to allow the poaching of players currently under contract."
Crowdfunding News
Balthazar's Dream - An Uplifting Game About A Dog's Loyalty
Quote

Visit a wonderfully peculiar dog's dream in a heroic attempt to save your owner in this beautiful pixel art puzzle platformer.
BALTHAZAR'S DREAM REVEALS WHAT GOOD BOYS DREAM OF, AND IT'S RUFF
Quote

That game is Balthazar's Dream, a puzzle platformer that takes place within a dog's dream. You play as the good boy Balthazar, a border collie who is tasked with using their scent of smell to follow their owner Dustin within his subconscious. Like any other child and pet duo, Balthazar and Dustin are inseparable—even after being struck by a careless driver, the loyal dog curls up by his caretaker's feet on the hospital bed, determined to make sure the boy isn't taken away.
Plague Road - A Roguelike Turn-Based Strategy Game
Quote

A dark and twisted fantasy game combining turn-based tactical strategy and Rogue-like elements for PS4, PS Vita, Xbox One and PC.
Content I found interesting this week (interviews, reviews, think pieces, history, music, culture, design, art, criticism, etc)
The Problems With Games Media & Why I Started Noclip
Quote

Look, let's be honest - I'm having trouble finding the time to make a new episode of The P*int. So here's what as wanted to talk about - some thoughts about the future of games coverage, advertising, click-bait and why I started Noclip.
Why Some Video Games Are In Danger of Disappearing Forever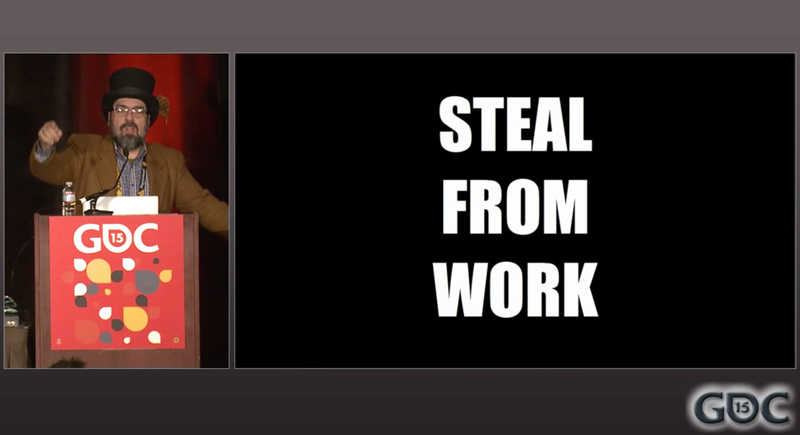 Quote

Forgotten floppy discs or prototype carts hold important game history. Their data tells us how games were made and who made them. Old games go forgotten and unplayed, giving a less complete idea of a console's library or a genre's progression. This media is disappearing due to improper storage. It's not enough to keep our old games in a box at the back of the garage. Exposed circuit boards and EPROMs are damaged by dust and bright light. Humidity eats away at magnetic media. While some popular ROM sites and fan collectors copy data directly, such practices don't necessarily ensure proper preservation of original games.

"I can't guarantee that the person who copied a disc didn't accidentally mess up something that changes the game," Frank Cifaldi stressed.

"Developers throw things out constantly," Borman commented. "Years of work are lost after projects are canceled."
[SSFF] Past Mortem: Mighty No. 9 Kickstarter Debacle Explained
Quote

It's worse than prom night. You've seen the game and read the headlines, now let us show you how Mighty No. 9 went from being one of the most profitable Kickstarted video games in history to being one of the biggest disappointments. It's even worse than you thought.
For voice actors, video games have a serious transparency problem
Quote

One such actor, Colleen O'Shaughnessey, explained that she only became aware that she'd voiced a character in Fallout 4 when a fan asked her for an autograph at a convention.

Another, Grey Griffin, said that she didn't know she'd voiced one of the protagonist options in Destiny until the son of a family friend recognized her voice while playing the game.
The complete history of Blizzard games on PC
Quote

We look back at the impact of every Blizzard game and share inside stories from veteran developers.
Quote

How Westwood's Monopoly and early internet gaming inspired Diablo's online gaming feature—and how it got its name.
An Oral History of Azeroth's Most Influential Guild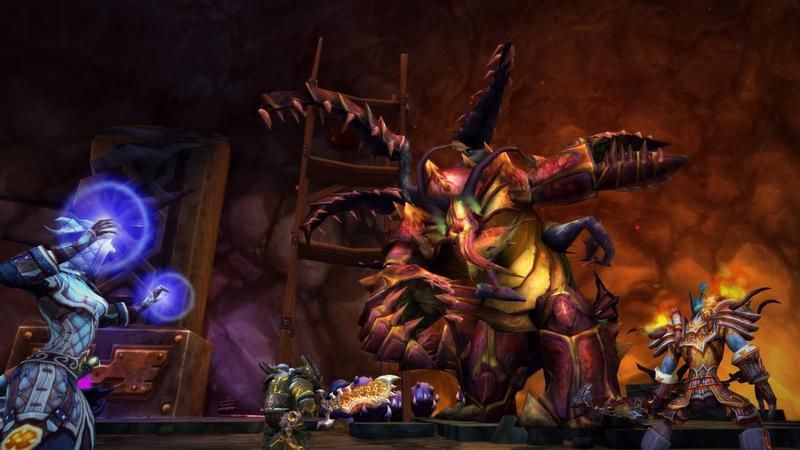 Quote

The Elitist Jerks turned being good at 'World of Warcraft' into a science.
Voicing A 'Final Fantasy XV' Character Is A Strange Journey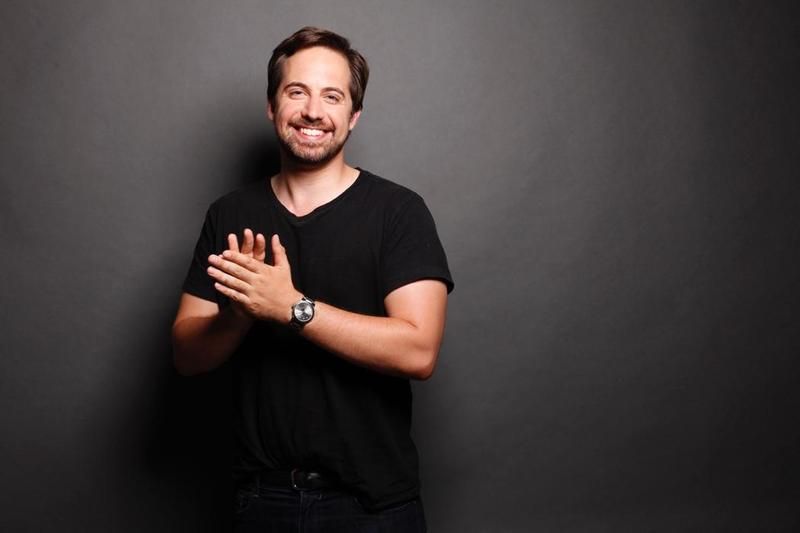 Quote

Realism is a trend in the current mainstream space, felt most keenly in 'gritty' shooters and action games, so it's no surprise that dissonance can be felt when guns are wielded by protagonists who are painted as realistically vulnerable or empathetic. The recent Watch Dogs 2, for example, gives players the option to mow down people by the dozen with 3D-printed assault weapons, yet its protagonist is presented as easygoing and kind-hearted.

In instances like this, guns feel shoe-horned into projects where they aren't strictly necessary. Watch Dogs 2 is a recent example of a blockbuster game where a wonderfully inventive central mechanic - hacking - has nothing to do with violence, yet violence feels included as a checked tickbox - make sure the player also has the option to kill everyone.
The Definitive, XL Interview With Mortal Kombat's Ed Boon
Quote

Ed Boon has likely been making video games longer than you've been alive. Years before he became the steward of the Mortal Kombat franchise, Boon was programming pinball and arcade games for companies that no longer exist. But despite his over 30-year history in the industry, he's only ever really had one job.
FUMITO UEDA'S SLOW ROUTE TO PERFECTION
Quote

In 1994, long before the celebrated video-game designer Fumito Ueda went to work for Sony, he took part in a competition that the company sponsored for young artists.
Bungie's Cult Classic Oni Almost Had A Sequel
Quote

Oni was an action title released in 2001. It was the only game made by the short lived Bungie West studio. In spite of mixed reception, it turns out they were working on a sequel. Thanks to an intrepid archivist, we finally can see what it was like.
There Is No Such Thing As A Cinematic Video Game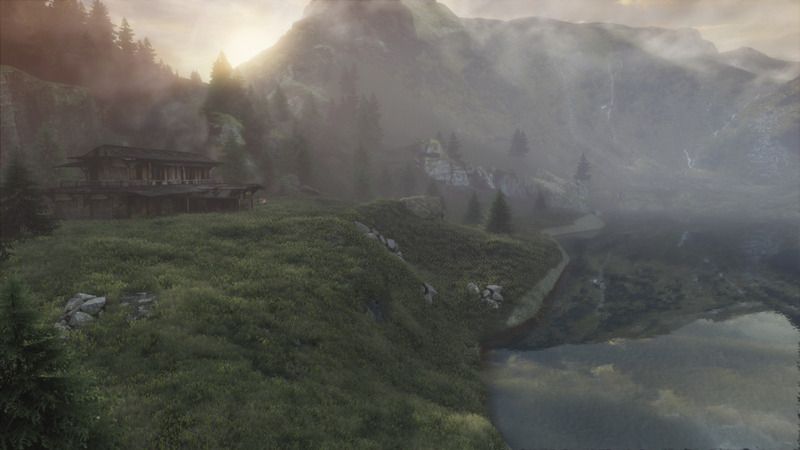 Quote

As a game director, you can't control the camera and editing the way a film director can, unless you're making something extremely limited, like a Telltale game or a Bioware-style conversation, and those games tend not to be as good as movies because their conversations are almost exclusively done through over the shoulder shots. Stand still, alternate the camera, bing, bang, boom, done. It's why most game conversation systems are so boring. You're just clicking through dialogue options until you get to the end of the conversation. If you're lucky, the game will have some meaningful choice and consequence system, but how many games truly have meaningful choice and consequence?
How Family Ties Influence the Creation of Indie Games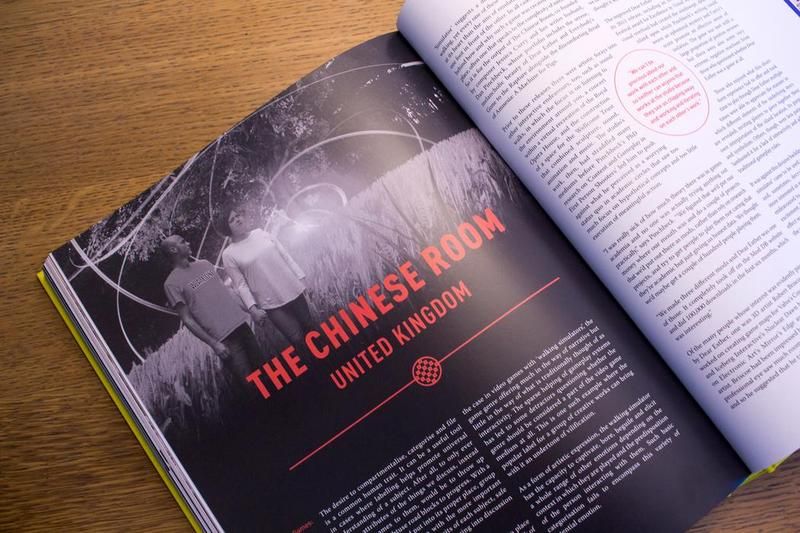 Quote

A game can touch us for so many reasons: the quality of a narrative, the charm of a visual style, the originality of a concept, the way it continues to linger in your mind after we think we've finished with it. For the creators of games, however, the lasting impressions of their work come from behind the scenes, often in the relationships that define them in other contexts.
What 'Watch Dogs 2' Gets So Right, and So Wrong, About Race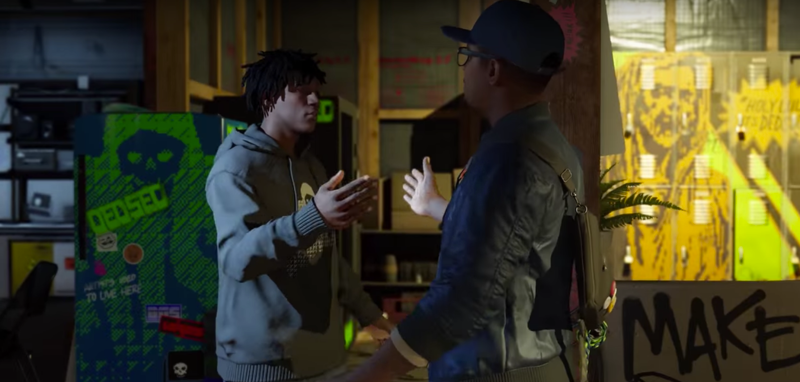 Quote

Waypoint EIC Austin Walker and Columnist Cameron Kunzelman take to a letter series to discuss Watch Dogs 2's take on race and erasure.
ARE GUNS IN VIDEO GAMES HOLDING THE MEDIUM BACK?
Quote

Guns dominate the blockbuster video game space. Is this still a good thing?
Unearthing Indiana Jones' Legacy on the Atari 2600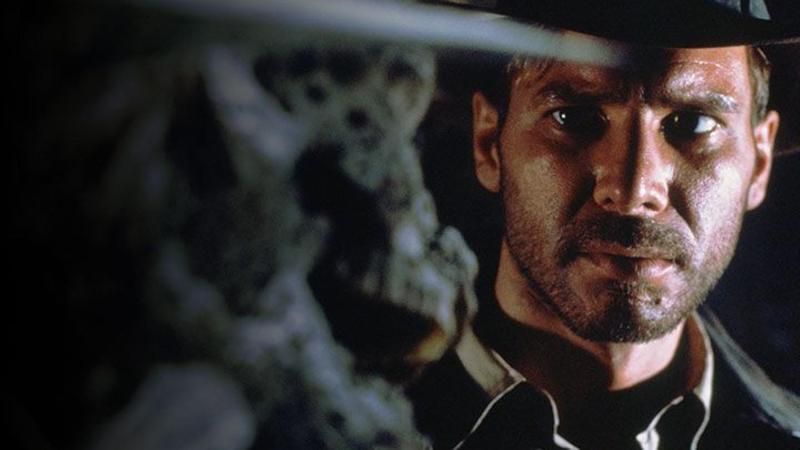 Quote

How one writer found a connection to the dusty past in 'Raiders of the Lost Ark' on the 2600

Who is the face of Nintendo? That's easy: It's Mario. Just as well, it could be Link, or even Donkey Kong. Let's take a step back, one generation. Who is the face of Atari?
The Remarkable Achievements Of A Game Called F.E.A.R.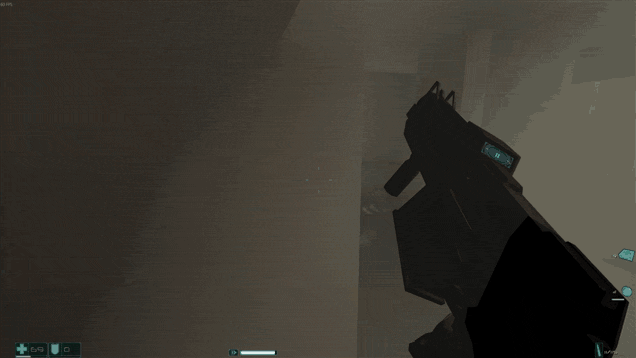 Quote

Eleven years after its release, the first-person shooter F.E.A.R. still feels ahead of its time. It is one of the smartest shooters ever made, a game that won't wow you with a screenshot but should impress you if you play it.
The New DLC for 'The Division' Adds Humanity to a Brutal World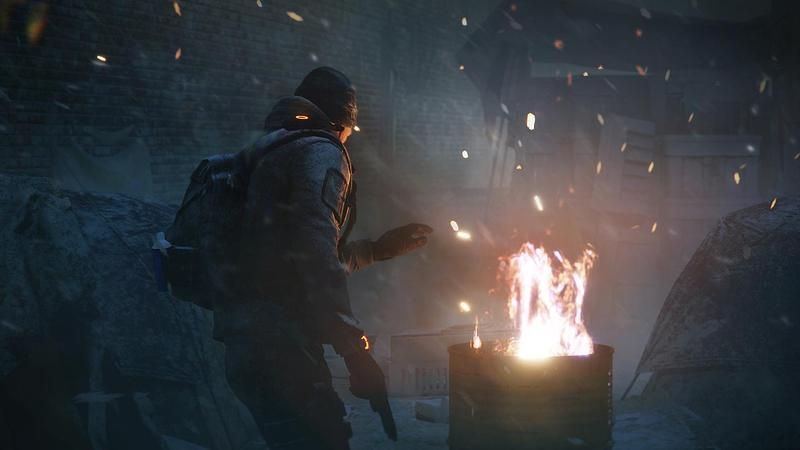 Quote

A simple narrative conceit saves 'Survival' from resembling its nihilistic peers.
Rainbow Six Siege's best operator feels like playing with wallhacks
Quote

How creativity and teamwork come together in Siege's all-seeing operator
An Annual Re-Review of Rainbow Six: Siege
Quote

A re-evaluation of my impressions, and Ubisoft's longevity strategy, now that this game's been out for a year and that I've played 300 hours of it. A year 2 of new content is being released so I guess I can't stop huh?
THE IRISH MYTHOLOGY AND MUSIC BEHIND WATERCOLOR GAME SCÉAL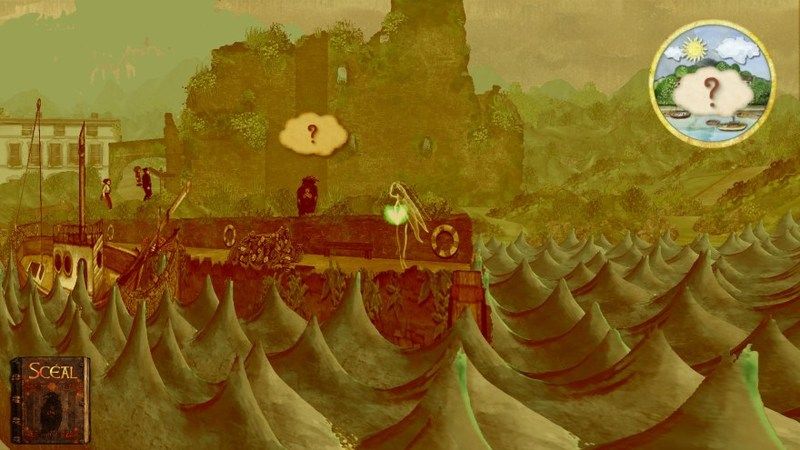 Quote

Sandro Magliocco spent his childhood playing around and exploring the medieval coastal town of Carlingford, Ireland. So when his Slovakia-based, multinational team at Joint Custody decided to set its debut title in Ireland, it made sense for him to revisit those early memories and set the game in a place he knew well. But more than that, Magliocco argues that the Cooley Peninsula—where Carlingford is located—lends itself well to a videogame environment for two reasons.
Playing Through 'Persona 4' Has Reminded Me to Be a Better Friend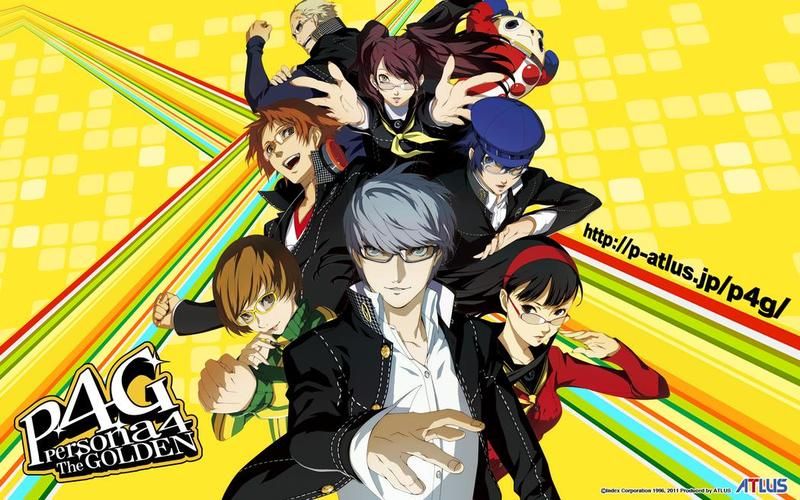 Quote

The game's cast became a surrogate friendship circle in 2016—but now I realize that I need to work harder on real relationships.
The Depressing Relevance of Totalitarianism Sim 'Beholder'
Quote

"We had several responses from players from different countries, like Germany and Hungary and several Eastern European countries," he said, "and we have even two responses from players in the United States, who said that this was the game about their country. The name of the game, Beholder, is very symbolic. Every player of Beholder is actually [the] beholder, because every player see something special in this game."
OPENED WORLD: ON THE MARGINS OF HISTORY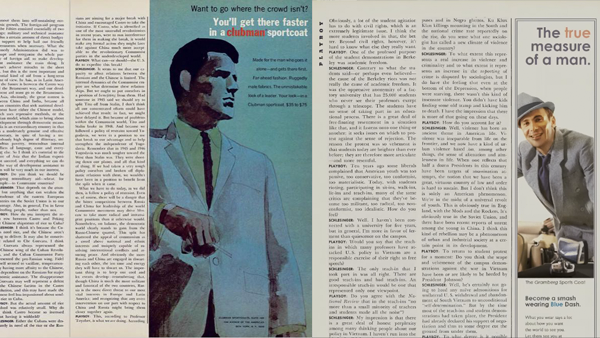 Quote

Mafia III interweaves real-world cultural anchors like Playboy magazine and a soundtrack from the likes of Creedence Clearwater Revival and The Supremes, but it softens its historical mimesis with a lack of specificity elsewhere. The game takes place not in the polyglot, Creole seaport of New Orleans but in New Bordeaux. Lincoln encounters not the white supremacy of the Ku Klux Klan, but the Southern Union. This distanciation from historical specificities dulls any attempt to sharply critique the realities of racial discrimination and violence. What the game offers is not a precise comment on civil rights in the 1960's, but "guilt-free context for some contemporary catharsis" as pointed out in the great review by David Chandler for Kill Screen. Mafia III's indecision by mediating fact with fiction is why I take issue with Ed Smith, Patrick Lindsey, and Reid McCarter's takes on the game for Bullet Points. They praise its gratifying brutality as gesturing towards a general, contemporary anger against institutionalized racism akin to violent Blaxploitation films, but in doing so severely overlook issues of authorship and artistic marginalization.
What it really means to be an autistic Dota 2 player
Quote

"A little understanding and care makes our world a better place and makes us all better players."
Final Fantasy XV's Quiet Humanity - Writing on Games
Quote

An examination of how Final Fantasy XV's unique design allows the game to say more with its mechanics than its words.
Taking what JRPGs should have taken from the Tales of series a long time ago.
Titanfall 2 - Mobility and Momentum
Quote

One of Titanfall 2's main draws is its parkour system; wallrunning, sliding and bunnyhopping is a core focus of Pilot gameplay. In this video I run over how these sweet movement systems work and why they make the game so much fun.
'Titanfall 2' Shows That Creativity Can Still Triumph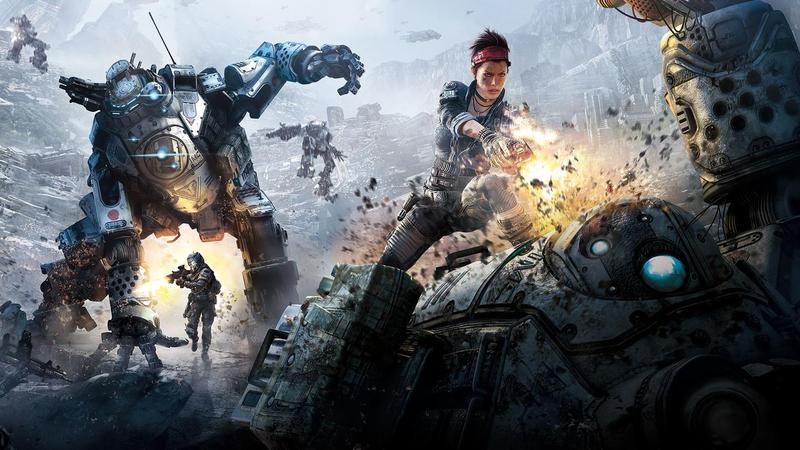 Quote

Given how busy the fall has been, it would be understandable if you'd missed the 'Titanfall 2' campaign. But that would be a mistake.
The Next Great Setting for Video Games? Pre-Broadband Internet.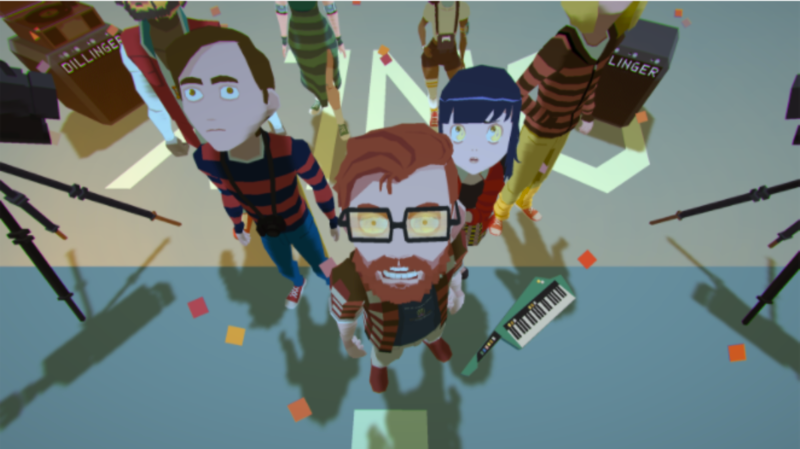 Quote

Video games can take us all over the place: the strange far reaches of space, famous historical battles, anime witch schools, and any combination of the three. For a new generation of game developers, the question emerges of where they'd actually like to go back to.
Yu Suzuki: Good games are made with 'jagged edges, and a strong sense of originality'
Quote

Devs probably associate him most strongly with that last game, since he's currently leading development of the Kickstarted Shenmue III. But why did he get into the industry in the first place, and how did he wind up starting at Sega in the early '80s?
Gamasutra Plays Tyranny With Game Director Brian Heins
Quote

We sat down to talk about the nature of evil in game design with Tyranny game director Brian Heins
ANTICIPATION: The Animation of Monster Hunter Combat - Extra Frames
Quote

When characters wind up for an action or brace for impact, we can *anticipate* what they will do next. Monster Hunter uses this anticipation principle to create enemies whose movements feel real and powerful, but which a good player can read and take advantage of.
Accretion - Design by Landfill: A Longterm Strategy? - Extra Credits
Quote

Accretion happens when, instead of fixing broken mechanics, developers just build new ones and let the old ones become obsolete. It allows longterm projects like MMOs and yearly sequels to keep going as the new teams pick up where the old ones left off, but it can also bog the game down and make it completely inaccessible to new players.
Designing a HUD for a Third-Person VR Game
Quote

In this 2016 VRDC talk, Force Field VR's Joost Peters explains the process that Force Field VR went through to design a proper interface for VR twin-stick shooters.
The Unsatisfied Mind: Grappling With Depression in Game Development
Quote

In this extremely honest and intimate GDC 2016 session, Framed director Joshua Boggs talks about how his ambition slowly became a driver for depression in the wake of Framed's success. Using himself as a warning sign, Boggs shares what warning signs game developers can look out for when their mental health is negatively influenced by the game development process.
PC Gamer Presents: The Ultimate RPG Handbook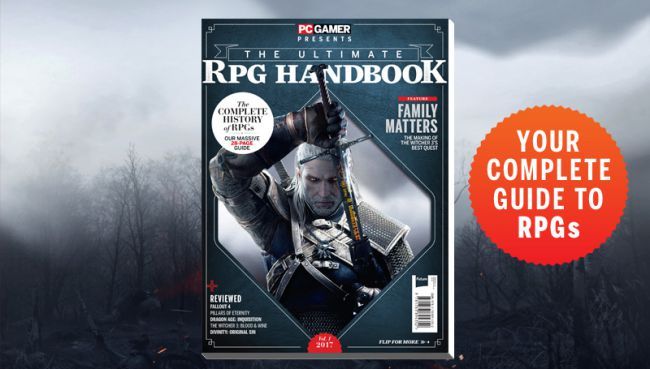 Quote

There's loads across 148 pages—you can order the print edition of PC Gamer Presents: The Ultimate RPG Handbook from My Favourite Magazines. Digital versions will be made available from iTunes and Zinio soon.
Things I found entertaining throughout the week relating to video games
Subjective and Incorrect Top 10 Lists Lead To Election Result
---