E3 selling tickets this year, Overwatch director desire to remove input conversation devices raises concerns from fans with disabilities, Greenlight to be replaced by Steam Direct and bringing back paid mods, Noah Caldwell-Gervais compares Deserts of Kharak to previous Homeworld titles and talks about his current life as a video game critic traveling in a Volkswagen Bus, Breath of the Wild gets season pass, the difficulty of making games in China, the price of indie games, Ron Gilbert talks about his new game and crowdfunding, finding a mom to identify with in video games, Humble Bundle launches publishing and funding program, Overwatch's D.Va is seen as a symbol of hope for some Korean gamers, Super Bunnyhop and Tim Poon explain Oculus Trial, inXile releases trailers and information on three current projects, and more.
Gaming News (Announcements, release dates, previews, interviews, expansions, DLC, updates, company news, new tech, mods)
E3 Opens To The Public For The First Time Ever
Quote

Priced at $250 (or $150 as part of an early bird discount available on February 13), tickets provide access to the show floor, panel discussions, and other events from Tuesday through Thursday of E3 week. The ESA will partnerwith games media veteran Geoff Keighley to provide attendees with access to special benefits associated with Keighley's own E3 programming, such as developer interviews and more. Full details on this and other elements of E3's new public plans will be announced in the coming weeks.
Valve to Axe Steam Greenlight, Move Closer to Direct Distribution with 'Steam Direct' this Spring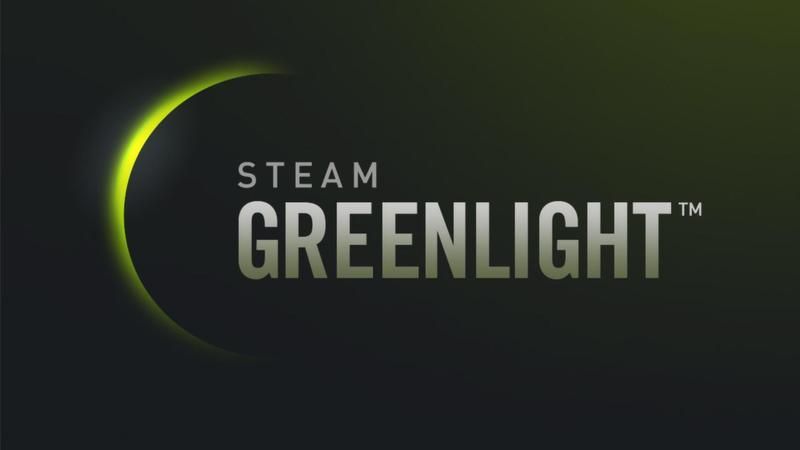 Quote

After verification, new developers will have to pay a per-game submission fee that could be anywhere from $100 to $5,000.
Steam's upcoming pay structure won't help devs or players
Quote

The new system — Steam Direct — is simple: You pay Valve money — between $100 and $5,000, Valve hasn't decided yet — and you get to release your game on Steam. The fees are recoupable, although we don't know exactly what that will mean yet. The assumption is that if you plan on selling a certain amount of games, the fee to publish your game on Steam won't actually impact your bottom line. If you don't think you can sell a minimum number of copies? The fee is a very real cost; you will lose money.
Indie devs aren't happy with Steam Greenlight replacement
Quote

Unlike Steam Greenlight, which required developers to pay a one-time fee to submit as many games as they wanted, Steam Direct requires developers to pay up every time they apply to the program. Although Valve has yet to specify how much the (recoupable) cost will be, it said developers could pay upward of $5,000 for each game it wants to launch on Steam.
Steam Greenlight had to go, but its replacement might just work
Quote

Direct is a reasonable solution to one of Steam's most serious problems
Steam Direct is better than Greenlight, but the size of its fee will make or break it
Quote

The pros and cons of Steam Direct, and why the fee shouldn't be too high.
Quote

Upload directly, no applications or approval necessarySell directly, just add a PayPal or Stripe accountRun a community, design your product page, use a widgetDistribute with sales, bundles, promotions and more
itch,io responds to Steams $100-$5000 submission fee.
Valve: Modders 'absolutely' need to be paid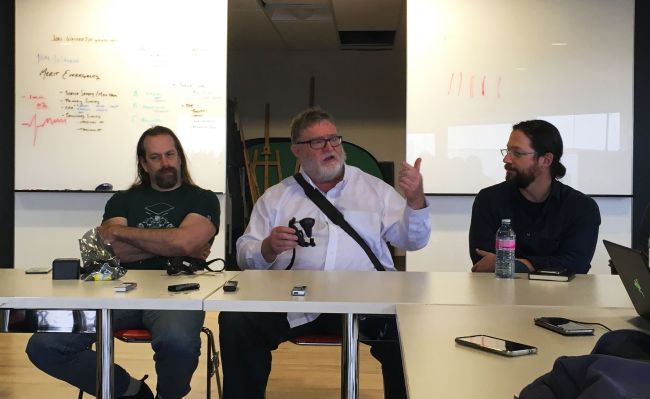 Quote

Newell continued to acknowledge that Valve's first attempt at monetizing modding was painful for the company. "The Skyrim situation was a mess. It was not the right place to launch that specific thing and we did some sort of ham-handed, stupid things in terms of how we rolled it out," he said. "EJ [Valve's Erik Johnson] basically said we just need to back off of this for now, but the fundamental concept of 'the gaming community needs to reward the people who are creating value' is pretty important, right? … the degree to which Valve helps contribute to efficiency in the system is one of the ways in which we're adding value to the system as a whole. So, you know, we have to just figure out how to do it in a way that makes customers happy and that they buy into it, it makes creators happy because they feel like the system is rational and is rewarding the right people for the work that they do. Does that make sense?"
Nintendo drops big hint toward GameCube games on Virtual Console
Quote

Plus some good news for you analog trigger fans
Mass Effect: Andromeda director Mac Walters explains the dialogue system replacing Paragon / Renegade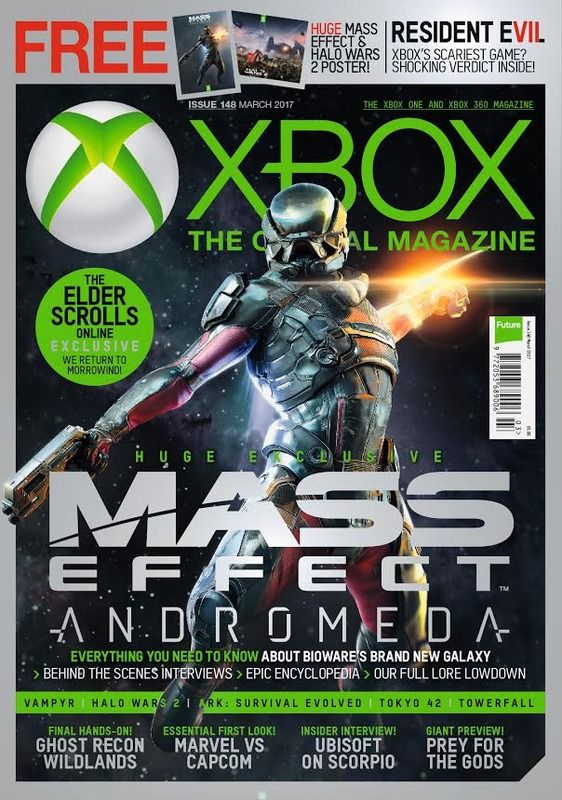 Quote

Mass Effect's Paragon vs Renegade morality system was one of the series' hallmarks - a way of defining your character that felt entertaining rather than uninspired. But it won't be a part of BioWare's next adventure amongst the stars. Speaking with Official Xbox Magazine, Mass Effect: Andromeda creative director Mac Walters explained why:
Mass Effect: Andromeda has over a dozen hub areas, will learn from The Witcher 3
Quote

For all the open world games cribbing from it, The Witcher III: Wild Hunt might prove to be one of the most influential games of the current generation. In the March issue of PC Gamer magazine, we learn about what's been taken with respect to Mass Effect: Andromeda's world design, with BioWare's last game, Dragon Age: Inquisition, providing an example of what not to do.
Fans really want to have sex with Mass Effect's new alien
Quote

Said a third: "I am gunna bang that monocle rat lobster."
Old Man's Journey Gameplay Teaser
Quote

We're happy to finally announce our partnership with Indie Fund, who provided funding for the game, and are proud that Old Man's Journey is a 2017 IGF Award Nominee for Excellence in Visual Arts. See you at GDC
Syberia 3 release date set, new trailer teases puzzles and snow ostriches
Quote

Several years since its reveal, here's when we'll reunite with Kate Walker.
Now Even Zelda: Breath of the Wild Is Getting DLC And A Season Pass
Quote

You know times are strange when even Zelda games are getting season passes, and here we are. Nintendo announced today that Breath of the Wild will get two pieces of downloadable content throughout 2017, and to buy them both, you'll need to get the Zelda expansion pass.
South Park: The Fractured But Whole has been delayed again
Quote

South Park: The Fractured But Whole, a title that still makes me laugh when I think nobody is watching, has suffered yet another delay. Last September, publisher Ubisoft pushed it back from its scheduled December 2016 release to early 2017. But the company's third-quarter sales results, released today, indicates that it won't be out until the more distant, and vague, 2017-2018 fiscal year.
The Bard's Tale IV - Combat First Look
Quote

The video above is a select portion of the Fichti Forest, one of the areas we've been building for the game. Our goal with it is to show you a number of the game's elements and give you a feeling for how the it will actually play out. Doubtless, many of you are wondering about some of the things you're seeing. So I'd like to clarify a few of the points in the video. Many of these are aspects of gameplay we hinted at in previous updates, but now we're able to talk about them in more detail.
Work on remastered Bard's Tale trilogy has reportedly stopped
Quote

One of the backer rewards for the 2015 Kickstarter for The Bard's Tale 4 was the original Bard's Tale trilogy—Bard's Tale, Destiny Knight, Thief of Fate—updated for modern machines by Olde Skuul, the studio founded by Bard's Tale 3 programmer and designer Rebecca Heineman. But a recent status update posted on inXile's forums says that plan has been put on hold, because Old Skuul has stopped working on it and doesn't seem likely to resume.
Techland and InXile release new cinematic story trailer for Torment: Tides of Numenera
Quote

Introducing players to the megalomaniacal entity known as 'The Changing God', Techland and InXile have released a new cinematic trailer for Torment: Tides of Numenera. This trailer brings players up to speed on the state of the world and how cheating death is a pretty bad idea.
Wasteland 3 studio lays out its "vision for the apocalypse"
Quote

Document explains the studio's plans and goals for its upcoming RPG.
Star Trek: Bridge Crew gets a May launch date and adds the original Enterprise
Quote
Ni No Kuni 2 flaunts its flashy combat in latest trailer
Quote

It's out later this year.
Zero Escape: The Nonary Games 'New Features in 999' gameplay
Quote

Switch between Adventure and Novel modes.
Hollow Knight, a beautifully animated 2D platformer, releases this month
Quote

It looks like a cross between Cuphead and Ori and the Blind Forest.
Senran Kagura: Estival Versus coming to PC in March, 'Battle Vixens' DLC launches simultaneously
Quote

The Ikki Tousen playable trio are finally coming west.
Is Prey the BioShock successor we've been waiting for?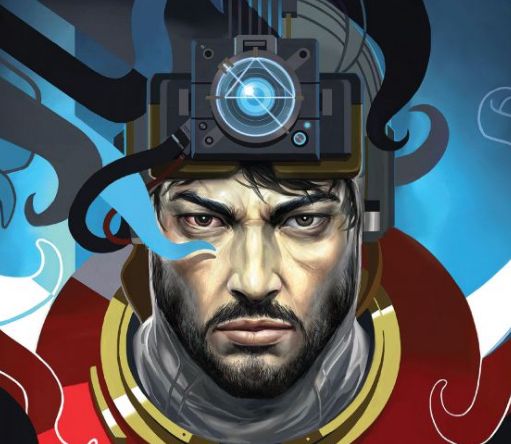 Quote

Phil chats to Arkane about its latest immersive sim.
FTL devs return with Into the Breach, turn-based kaiju defence with giant robots
Quote

The FTL developers are returning with something a little more grounded. Well, grounded in the sense that you're no longer in space. In this new game you're very much on the ground, defending cities from rampaging oversized insects.
Injustice 2: Swamp Thing Gameplay Reveal Trailer (1080 60fps) – IGN First
Quote

Swamp Thing appears on the scene in NetherRealm's Injustice 2.
Injustice 2 - Here Come The Girls
Quote

These iconic female combatants show you who's boss in this action-packed trailer proving that any night is ladies' night. Bring your squad to the fight!
Greedfall teaser reveals a Baroque-inspired RPG about the perils of colonization
Quote

"Le What's Next de Focus" sounds like the sort of french that's spoken by a person who doesn't actually speak a lick of it, but it is in fact the name of Focus Home Interactive's annual press event—Focus Home is based in Paris—showcasing its upcoming games. Among the new projects revealed at the most recent event, which took place last week, was the next RPG from Spiders, "a grand journey filled with mystery" called Greedfall.
Procedural cop RPG No Truce with the Furies sounds so very odd and exciting
Quote

If No Truce with the Furies [official site] is a "police procedural RPG", as developers ZA/UM Studio say, then I want to see its world's CSI series. It stars a disgraced detective in an anotherworldly seaside town, and sounds to be full of interesting ideas. The devs talk about an inventory for thoughts, about walking around the inside of your own head to talk to your senses and memories, about strengths coming with weaknesses, about Planescape: Torment and Kentucky Route Zero as big influences, about disco pants… I don't know what this game is but I want to. If you're interested too, hey, peep this trailer:
Halo Wars 2 physical releases canceled in North America
Quote

THQ Nordic announced the boxes last month, but Microsoft has pulled the plug.
Two hours with Thimbleweed Park, the new adventure game from the creator of Monkey Island
Quote

A brutal murder brings two FBI agents to Thimbleweed Park, a strange town filled with secrets.
Shiness is Nice: On the French Anime-Influenced Fighting RPG
Quote

Ask Hazem Hawash of the French game studio Enigami about influences on the upcoming role-playing game Shiness, and he'll list off some of the most beloved RPGs of the 1990s: Skies of Arcadia, Secret of Mana, Final Fantasy VII. The influence of anime is also unmistakable, from its character designs, to the voiceover performances, to the copious cut-scenes and cel-shaded visual aesthetic.
Tom Clancy's Ghost Recon Wildlands: The Cartel [US]
Quote

In Ghost Recon Wildlands, you're tasked with the mission to take down the Santa Blanca cartel. Learn more about the process behind bringing the cartel to life.
Ghost Recon Wildlands scores top Hollywood script-writing talent
Quote

Two of LA's most beloved scriptwriters are working on the drug-war story that will drive Ubisoft's upcoming open world shooter, in the form of Don Winslow and Shane Salerno. With a list of films behind them that makes Dickens' library look quaint, gamers can be assured that the dialogue should be as just as tight as the game's gunplay.
Sniper Elite 4 - "Timing is Everything" Launch Trailer
Quote

Season Pass details also revealed.
'Sniper Elite 4' Aims for Triple-A, But Has An Indie Heart
Quote

Rebellion is, whichever way you slice it, an independent video game developer, with all of the limitations on funding and personnel that brings with it. Step into the studio and you'll see a lot of people—I've been there, and it's got a large workforce compared to the common indie idea of one or two main devs plus assistance from a skeleton crew. But its manpower is comprehensively dwarfed by the bigger boys putting out franchises like Assassin's Creed and Grand Theft Auto, series that Sniper Elite is definitely looking at in its level-to-level layouts.
For Honor Features: Progression and Customization [US]
Quote

In For Honor, each of the 12 heroes have dedicated progression and customization options. Learn more about how to alter the gear, appearance, and abilities of your selected hero.
For Honor Gameplay: Celebrity Match with Jason Momoa, Lauren Cohan, Alfie Allen & Demetrious Johnson
Quote

Watch celebrities face off on the War of the Factions LIVE stage. TEAM JUSTICE: Jason Momoa, Alfie Allen, Jessica Chobot, and Sodapoppin. TEAM GLORY: Lauren Cohan, Demetrious Johnson, Dan Casey, and StoneMountain64
For Honor: Launch Trailer (Gameplay) [US]
Quote

Play for free in Open Beta until February 12th! Choose from 12 Heroes among the three legendary Knights, Vikings, and Samurai factions. Battle in visceral action-combat across five multiplayer modes where you'll fight to control territory or win epic duels against your friends. In the memorable story mode, storm castles, conquer territories, and defend your people against the wrath of the warlord Apollyon solo or in online co-op. For Honor is available everywhere February 14.
BattleTech beta slated for March 15, and there's room for you
Quote

Kickstarter backers are invited, and pre-orders are live on Backerkit
Phantom Halls is a stylish squad-based shooter that combines Worms with Spelunky
Quote

Heading to Early Access on March 13.
Toukiden 2 trailers reveal the Chain Whip and the Sword & Shield
Quote

Koei Tecmo also dropped some details about the story.
Quote

During the Activision Blizzard quarterly results conference call today, the publisher confirmed that Destiny 2, the sequel to Bungie's 2014 online FPS, will be out this year.
How '29' Paints A Personal, Yet Surreal Picture Of London
Quote

It draws heavily on the real lives of the two developers making the game. But it also features a literally monstrous roommate.
Frigid survival game Impact Winter is coming in April
Quote

So a giant asteroid smashes into the Earth, throws a hojillion tons of crapola up into the air, blocks out the sun, and blam, it's winter, all the time and everywhere. That's the unhappy state of the world in Impact Winter, an end-of-everything (or is it?) survival game, originally announced in 2015, that publisher Bandai Namco said today will be released on April 12.
How a mysterious drawing helped create Pillars of Eternity 2
Quote

Obsidian's first true sequel centers on a location built by its backers
Pillars of Eternity 2's Josh Sawyer on crowdfunding, isometric RPGs, and storytelling
Quote

Pillars of Eternity was met with critical and commercial praise, but Pillars of Eternity 2: Deadfire, crowdfunded through Fig, looks to leave its record-setting funding in the dust. Shacknews talked with game director Josh Sawyer about his early days working on isometric RPGs, what he enjoys about working in the genre again, story tidbits from Pillars of Eternity 2, and how Obsidian's culture circa 1999 remains alive and well within the Pillars development team.
Pillars of Eternity II: Deadfire - Twitch Live Q&A Chat 2 - Featuring Josh Sawyer and Adam Brennecke
Quote

After conquering some audio hurdles, we were able to have the Pillars of Eternity II: Deadfire team of Game Director, Josh Sawyer, and Lead Programmer, Adam Brennecke, come and sit down with Community Manager, Aarik Dorobiala, to answer questions the community has asked over on the Pillars Twitter handle (twitter.com/WorldofEternity), our forums, and from our Twitch chat.
Pillars of Eternity II: Deadfire - Backer Update 13 - Companion Relationships
Quote

Companion Relationships - What does it mean for Pillars of Eternity II: Deadfire? Join Deadfire Game Director, Josh Sawyer, for a lovely picnic in the park as he describes the different attitudes and feelings that can develop between companions... and the Watcher!
'The story we're telling is only the tip of the iceberg,' says Stoic Studio of The Banner Saga trilogy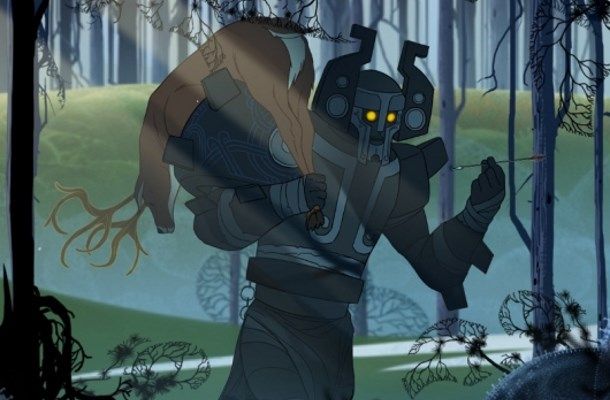 Quote

Voiceovers might also be coming to The Banner Saga 3.
Dark Souls 3's final DLC is a descent through time and space
Quote

We play The Ringed City's opening act, a journey through physical layers of Dark Souls history.
VA-11 HALL-A now includes "redux" prologue chapters
Quote

The prologue was originally released two years prior to the game.
Elite Dangerous standalone Arena removed from sale, still available to existing players
Quote

"Elite Dangerous: Arena continues to be available and supported as part of the wider Elite Dangerous game."
The historical strategy-RPG Expeditions: Viking will be out in April
Quote

Expeditions: Viking, a historical strategy-RPG about leading a fledgling clan of Vikings to power and glory, was originally announced in May 2015 as a sequel to Expeditions: Conquistador. Today, nearly two years later, developer Logic Artists announced that it will be turned loose upon the world on April 24.
Newell: Valve in development on 3 new VR games
Quote

As part of a press briefing at Valve's office in Seattle today, company founder Gabe Newell has been discussing the state of the company and its foray into VR, confirming three new VR-specific games in development at Valve.
Valve explains why we'll never see the full history of Half-Life's development
Quote

But we also talked a bit about the past, and game dev history buffs may be surprised to hear that Valve can't actually fully reconstruct the development process for its influential 1998 game Half-Life.
Quote

THE HARDENED VETERANS OF THE FRENCH ARMY MAKE A STAND IN A BRUTAL DEFENSE OF THEIR HOMELAND
Battlefield 1 Winter Update Launches Next Week
Quote

A recent test server patch included map voting and the return of ribbons.
After years of rejections, U-turns, and player requests, League of Legends is about to get a sandbox mode
Quote

The Practice Tool is now live on the North America (NA) region server, with all other regions, including EU West, expected to follow the rollout today. Riot Games put out a short note on the NA site to announce the feature going live this afternoon
A New Patch Tweaked Watch Dogs 2's Ending, And Fans Are Wondering Why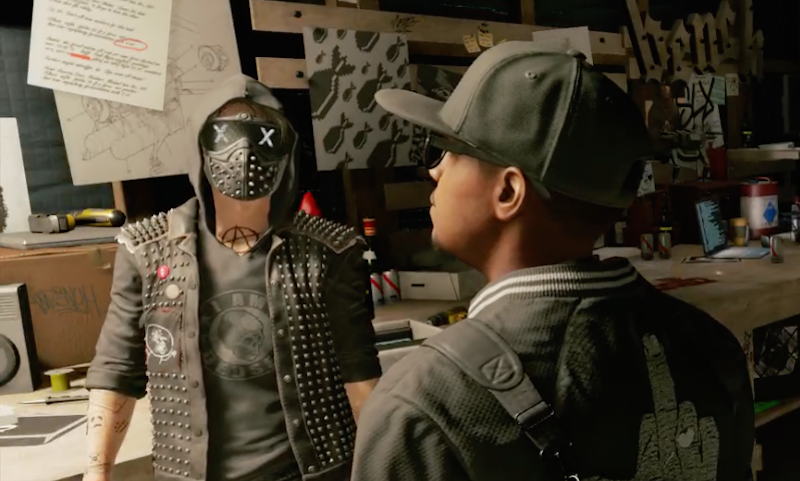 Quote

A new 10GB patch for Ubisoft's Watch Dogs 2 fixes bugs, adds new clothing, tweaks some systems and primes the game for some downloadable expansions, but it also adds a mysterious conversation to the game's final cutscene. That's got people guessing, since game endings don't usually get patched.
Starbound to go proper interplanetary in spacey update
Quote

I spend most of my weekend spacing out, so its appropriate that news should reach me that Starbound [official site], a game which has been out since 2013, is seeing quite a big update in the form of some new space-focused features.
Obsidian is no longer working on Armored Warfare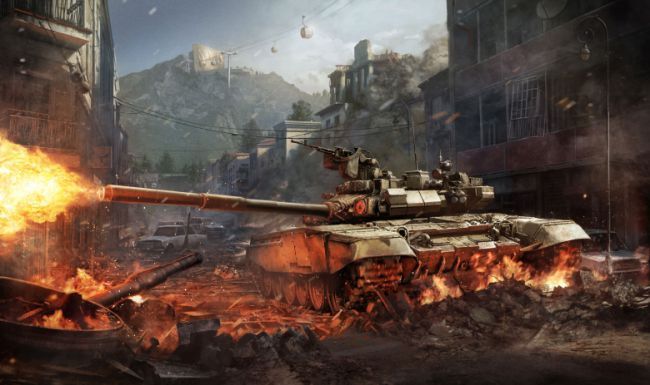 Quote

Ongoing work on the F2P tank sim will be handled by My.com.
"We might not tackle a game like this again"
Quote

Obsidian Entertainment has assured Eurogamer it is "doing fine" following the announcement it will no longer develop Armored Warfare, the free-to-play tank game. Those duties will move wholesale to Russian studio My.com, owned by the Russian company bankrolling the whole operation, Mail.ru.
Humble Bundle launches multi-platform publishing and funding program
Quote

Humble Bundle is making a "multi-million-dollar investment" in games of all genres and platforms.
Twitch launches Communities to push interest-specific content
Quote

Streaming giant Twitch has today rolled out Communities, a new feature that lets creators and viewers discover fresh content and find the right audience.
Activision Blizzard posts big sales, but Call of Duty fails to connect with fans
Quote

Blizzard's class-based multiplayer hero shooter Overwatch, which reached 25 million players globally over 2016, was a major highlight for Activision Blizzard's year, helping drive revenues to a record $6.61 billion for the year ended December 31.
Activision Has Big Layoffs Despite Surpassing Financial Targets
Quote

Activision Publishing laid off a number of employees across several companies this week, Kotaku has learned. The publisher let go of staff at Infinity Ward, Beenox, and other internal studios as well as their corporate office, according to sources, despite saying yesterday that they had surpassed their revenue targets for 2016.
Ubisoft's 3rd quarter saw a rise in engagement, but a decrease in sales
Quote

Ubisoft has released a report detailing the company's financial performance for the fiscal quarter ending December 31, 2016. The third quarter of the 2016-2017 fiscal year saw the better-than-expected release of Steep and the "not as dynamic as expected" launch of Watch Dogs 2.
CD Projekt's market cap breaks $1.6 billion, making it one of Poland's biggest companies
Quote

The Witcher publisher has surged tremendously over the past year.
Konami's Profits Increase By Almost 230 Percent
Quote

During the nine-month period ending on December 2016, Konami reports a 229.8 percent increase in profit to the tune of US$183 million.
Mafia 3 has now sold in "approximately 5 million units"
Quote

Mafia 3 has now shipped around five million units, though careful wording from publisher Take-Two indicates that figure is likely just under five million.
Forza Horizon 3 hits 2.5M copies sold, pushing Forza series above $1B
Quote

The Forza series has come a long way: By the end of 2016, the beloved racing franchise had topped the $1 billion mark in lifetime sales at retail, developer Turn 10 Studios announced today.
Judge Dredd and other 2000 AD characters can now be licensed by new developers
Quote

Rebellion has announced plans to rent out its classic comic book characters.
ResistJam brings game devs together against authoritarianism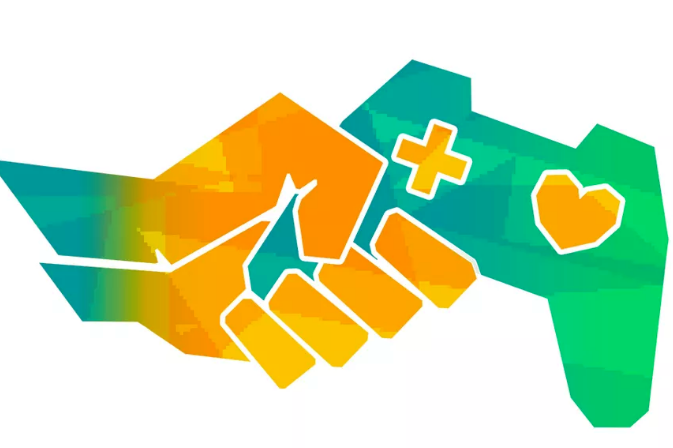 Quote

The jam has the support, and the sponsorship, of both the International Game Developers Association (IGDA) and IndieCade. Several high-profile game developers will also lend their expertise, including Ron Gilbert (Maniac Mansion, Thimbleweed Park) and Rami Ismail (Nuclear Throne, Luftrausers).
Rumour NES Mini Production Now Ending
Quote

The NES Mini has certainly been a hit with fans and retro gaming enthusiasts but it has certainly been hard to get hold of.
Disney Drops Pewdiepie Over Anti-Semitic Jokes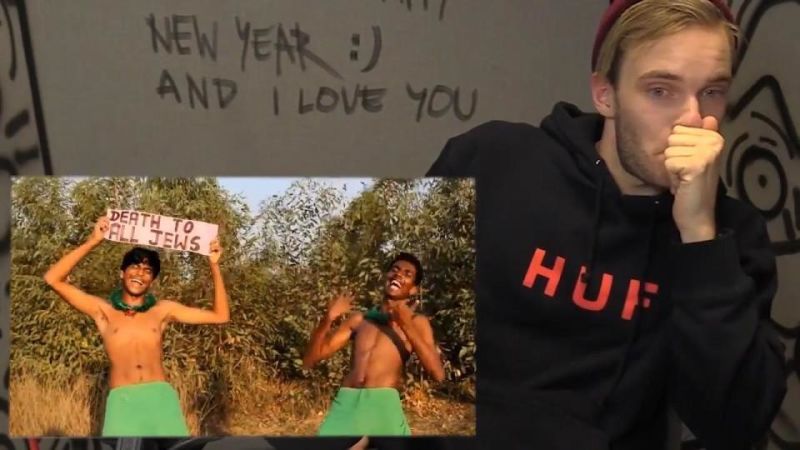 Quote

According to WSJ, Pewdiepie has posted nine videos that include anti-Semitic content since August. Three, the one from January 11 and two others from January 17 and January 22, have been taken down. One of those depicted a man dressed as Jesus Christ saying, "Hitler did absolutely nothing wrong."
YouTube cans PewDiePie reality show, drops him from premium ads after anti-Semitic stunt
Quote

YouTube has canceled the second season of PewDiePie's reality show and dropped him from a premium ad scheme.
Overwatch mouse-keyboard support is vital for players with disabilities
Quote

Last week, Overwatch's director spoke out against console players going out of their way to use mice and keyboards with the multiplayer shooter. But for Overwatch players with disabilities, eliminating those control options means they could be unable to play.
The Fight Over How To Play Overwatch On Consoles
Quote

That said, Mark contends several gamers with disabilities use the technology. On XIM's forums, gamers with multiple sclerosis, cerebral palsy and muscular dystrophy share accessibility tricks using the XIM 4. One XIM.com thread attracted several thousand readers. Users map console controllers onto the keyboard for less painful gaming and, paired with other hardware, is super customizable. "I want XIM to be the best way for people with disabilities to enjoy console gaming and will continue to make that happen," he said.
Blizzard swing the Banghammer: Overwatch hackers blocked from Korean internet cafes
Quote

Blizzard are taking action against Overwatch hackers who play the game via Korea's PC Bangs. The operative word in that sentence is 'via': many international hackers have been exploiting the unique nature of a PC Bang by using VPNs to connect to Overwatch through a PC Bang's IP, and this exploit that Blizzard's crackdown is taking aim at.
Overwatch – more Doomfist hints have popped up on the PTR
Quote

With the latest Overwatch patch up on the PTR, those testing upcoming changes to the game have found what looks to be additional teases for Doomfist.
Despite Outcry, Blizzard Says Overwatch Loot Box Drop Rates Haven't Changed
Quote

If you ask Overwatch players, the most recent seasonal event, Year of the Rooster, had some damn good skins and some damn heinous drop rates for those skins. Blizzard, however, insists that they haven't touched those dials in months.
Unity takes stand against Trumpian immigration ban
Quote

Flying affected devs to Amsterdam Unite for free and matching charitable donations
Gabe Newell on US travel ban: 'We have people at Valve who can't go home'
Quote

The Trump administration's recent travel ban on citizens from seven countries has already prompted many games industry figures to weigh in on the move. Though currently overturned by a federal judge, the ban is still in dispute between the administration and the appeals court, meaning companies are still considering what it could mean for them.
SNES preservation project "dead" after $10k of games lost in the post
Quote

A Nintendo fan's project to digitally preserve every SNES game has ended in defeat after the US Postal Service (USPS) lost a package containing 100 cartridges.
Esports News
Riot will be taking the League of Legends World Championships to China
Quote

Riot games will be taking their world championships to the land of massive walls and cool martial arts. Spanning September 23 - May 21, LoL Worlds 2017 will be taking place in Wuhan, Guangzhou, Shanghai and Beijing. This follows the announcement that LoL's other major tournament, the Mid-Season International, will be held in São Paulo, Brazil.
NBA 2K maker teaming up with NBA for esports league
Quote

The NBA is taking a major step into the world of virtual sports, forming its own esports organization. Known as the NBA 2K eLeague, the organization is a partnership between the NBA and Take-Two Interactive, the parent company of 2K Sports, which publishes the popular NBA 2K series of basketball video games.
Marvel vs. Capcom 3 Pulls Through For 9th EVO 2017 Slot
Quote

Marvel vs. Capcom 3 and Pokken Tournament fans just closed out a weeks-long, neck-and-neck donation competition over a primetime spot at the prestigious Evolution Championship Series tournament. It seems that Marvel vs. Capcom 3 will make an appearance at EVO 2017, having raised over $71,000 of the total $150,000 for the Make-A-Wish foundation. But Marvel's victory didn't happen without its fair share of drama. Because Marvel has been an EVO mainstay for years, defending its slot made this year's wallet war a bitter one.
America's greatest rhythm gamer is now Dance Dance Revolution's world champion
Quote

North American competitors were invited to compete in Dance Dance Revolution's world championships this weekend for the first time, and what do you know: A Yank showed up and won the whole damn thing.
Meet Hungrybox, the Most Resilient 'Smash Bros.' Champion
Quote

One of the mightiest 'Melee' players was forged through grit, doggedness, and family drama
It turns out Kripp really is the best Hearthstone Arena player in America
Quote

The popular streamer topped Blizzard's first ever Arena leaderboard.
EA fines Madden Bowl winner $3K for 'inappropriate' tweets
Quote

The winner of the most high-profile Madden NFL esports competition to date was hit with a significant fine and a rankings penalty this week, the result of tweets "that referenced inappropriate content," according to publisher Electronic Arts.
Nevada Esports Alliance Forms, Includes Betting Companies and Industry Groups
Quote

The Nevada Esports Alliance was launched last Thursday. The organization was co-founded by Sean Schorr—CEO of Fifth Street Gaming, no stranger to esports—with the intention of promoting Nevada as a location for the esports industry to operate.
Esports Revenue Set to Skyrocket in 2017
Quote

Newzoo just released their 2017 Global Esport Market Report and the overall take away is that esports ecosystem will continue to boom in the next year in terms of audience size, monetization, and sponsorships.
Crowdfunding News
Kimochi Red Light is like a Kickstarter purely for sex games
Quote

The new crowdfunding platform is dedicated to adult games, but doesn't have clear rules for submitted content.
Thaumistry: In Charm's Way. A New Comedy Text Adventure Game
Quote

Thaumistry is a new, full-size, allegedly funny, text adventure from award-winning Infocom and Legend Entertainment author Bob Bates.
Bob Bates' Thaumistry is an experiment in reviving text-based games
Quote

Despite being one of the early text adventure designers at the fondly remembered Infocom, having had his name in the credits of more than 45 games over the past 30 years, and being given the Lifetime Achievement Award by the IGDA in 2010, Bob Bates feels the need to re-introduce himself.
Content I found interesting this week (interviews, reviews, think pieces, history, music, culture, design, art, criticism, etc)
Company Of Heroes Was The Perfect RTS
Quote

Our list of the best strategy games on the PC contains only three RTS titles. And none of them are from the past decade. There's a very good reason for this: the genre was perfected by Company of Heroes all the way back in 2006.
Side Quest Syndrome: Designing The Road Less Traveled
Quote

Over the course of many months, the creators behind Dragon Age, Far Cry, World of Warcraft, The Witcher, Assassin's Creed and Diablo shared with me their varied philosophies on the art of side quest design. With the leaps made in recent years, ignoring the apocalypse while you gather boar tusks will never again be seen as a satisfying diversion.
Why It's So Hard To Make Games In China
Quote

It's tough making games in China. Not only do you have to fight against the stereotypes of Chinese culture surrounding Kung Fu, gang warfare, and illegal street racing, you have to do so under the rule of one of the strictest governments in the world. All media consumed and produced within China's borders is vetted by the government, with books, movies, and games carefully curated so as to control China's image.
The fallen price of indie games
Quote

Cavanagh was one of many who discovered the hard way that the price of indie games was on the way down. Should independent developers just accept low prices as a given – or is there an argument for pushing back against market forces?
How I Finally Found A Mom I Can Identify With—In A Videogame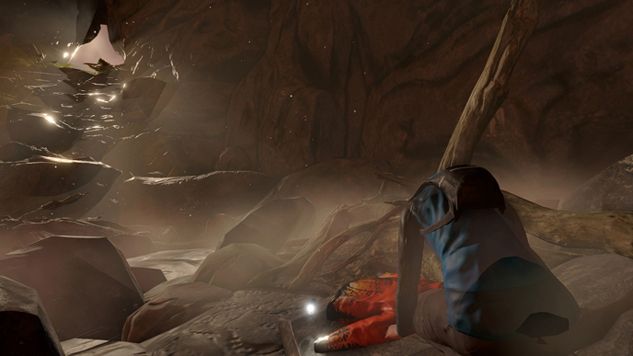 Quote

At times my heart bleeds for Karen. While our reasons for feeling alone and overwhelmed differ, the end result is the same. It's hard to say exactly how many women feel burdened by the responsibilities of motherhood, but from anecdotal experience I'd say it's not uncommon. And yet we don't feel comfortable expressing it, as if somehow, by admitting our infallibility, we're no longer capable at all. Life is messy, yet nothing short of perfection is enough. To be a mother is to agonize over every decision, to accuse yourself of selfishness for having basic needs. Every second spent on anything other than your child comes with an extra side of shame. "If only I'd been more attentive" becomes the answer to every perceived failure. It always seems as though the second you look away, that's when everything will go wrong. For Karen, it did.
The Story Behind YouTube's Strangely Compelling 'Hot Pepper Gaming' Channel
Quote

How a simple tweet turned into hundreds of people torturing themselves while reviewing video games.
How a guild of deaf players conquered World of Warcraft's toughest raids
Quote

Without voice chat, WoW's raids are difficult—but Undaunted has proven they're not impossible.
THE AFRICAN ROOTS IN 'AURION: LEGACY OF THE KORI ODAN'
Quote

Kiro'O Games' CEO Madiba Olivier was kind enough to chat with us at NtK about their game 'Aurion: Legacy of the Kori Odan'. Read on to find out more about their game, their Kickstarter, and their future.
SPATIAL EXPERIENTIALITY IN JOURNEY
Quote

Taif was born in Iraq and immigrated to Canada in 2014. She is currently three months away from graduating with an English MA Degree from McMaster University and hopes to use the summer after to catch up on her gaming, amongst other things.

In constructing an immersive experience for its players, Journey gives its in-game space a starring role. In the absence of text, voice acting, and general lack of traditional narrative exposition, players wishing to draw out the game's story are to depend solely on the game's spatial design. Journey starts with an unidentified protagonist in an unidentified land. A cut-scene brings a distant mountain into the players' focus, marking the mountain as an end destination.The players then spend the entirety of the game crossing the distance between the starting point and the mountain while making sense of the game's story through engaging with the game world. Journey's bringing spatial experientiality to the fore as a powerful element for entertainment opens doors for an immersive gaming experience. Immersion into Journey's gameplay is achievable for willing players due to the game designers' implementation of in-game space that facilitates its own internalization and inhabitation by the players.
Ron Gilbert Talks 'Thimbleweed Park', Crowd Funding and Funny Bones
Quote

Ron Gilbert has been making video games for over 30 years. His big break, Maniac Mansion—which the Oregon native wrote, designed and directed—was released in 1987 by Lucasfilm Games, and almost single-handedly took the graphic adventure genre from niche concern amongst an endless sea of shooters and platformers to something close to a gaming phenomenon, one point and click at a time.
The voice behind Symmetra on working with Blizzard, Overwatch dream couples, and D&D
Quote

Anjali Bhimani is a self-proclaimed Chaotic Good who thinks Soldier: 76 and Ana are secretly hooking up.
The People Keeping 'Battleborn' Alive
Quote

In an alternate universe, thousands of people are writing 'Battleborn' fanfiction and competing professionally.
A Narrative Designer's Approach to NPCs
Quote

As a Narrative Designer, you often create and develop non-player characters (NPCs) that help drive the story you're telling. This is your supporting cast, the characters that bring the world to life around your player character or main character.
When Game Jam Design Goes Wrong: The DLC of Fallout 4
Quote

In an interview in 2016, Todd Howard revealed that some of the Fallout 4 design process relies on game jams, that is, a collaborative process involving several team members over a very short period of time. Speaking to Gamasutra, he said that game jams are held twice within a game's development, once after pre-production is completed, and once are the base game has been completed. He also indicates that this process, which has resulted in some of Fallout 4's DLC, holds fast to the standard set by game jams before it, limiting the process to a single day: "[Game jam day] is the greatest day of game development here because you see everybody on the team doing all these crazy and amazing things."
Game Design Deep Dive: Creating an adaptive narrative in Reigns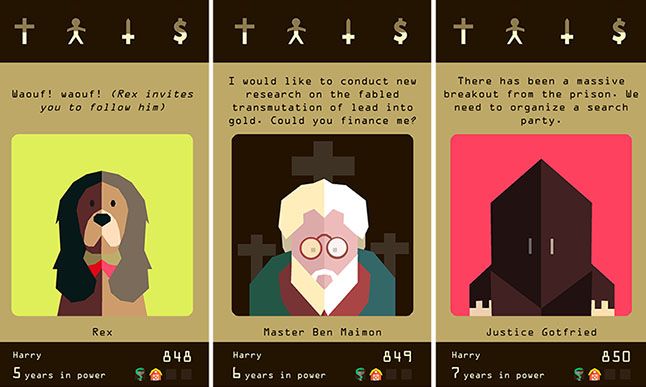 Quote

The first thing decided with Mieko, the artist of Reigns, was the game's core mechanic: use a swiping interaction (very much like Tinder) to play a King taking binary decisions about his Kingdom, through a deck of cards representing your different advisors.
When A Company Makes Consoles For Girls And Also Cute Toys
Quote

Epoch is a Japanese video game company, which in the 80s and 90s made a number of consoles and handhelds. They're also the guys responsible for the disgustingly cute Sylvanian Families (or Calico Critters) toy line.
On the Simple Pleasure of Just Entertaining Yourself in 'Yakuza 0'
Quote

Being asked to take five (or even fifty), have some fun, and not worry about those thugs—how nice is that?
D.va From Overwatch Has Become A Symbol of Hope In Real Life
Quote

According to Overwatch lore, D.va is a pro gamer who serves and inspires her country. In real life, D.va's role is starting to mirror her in-game persona, as she becomes a symbol of hope for women in South Korea.
One Of Nioh's Best Fights Is The Most Realistic
Quote

Nioh pits the player agains a variety of foes. Deadly yokai and horrifying beasts rage about the countryside eager for blood. The boss fights are often grand battles against monumental foes but the best are surprisingly subdued.
'Nioh' Suggests That 'Dark Souls' Actually Invented a New Genre
Quote

Many are calling 'Nioh' a samurai-themed take on the FromSoftware series, but that's selling it (and Souls) short.
Revisiting Alpha Protocol, Obsidian's flawed but fascinating spy RPG
Quote

Super-spy Michael Thorton gets a thorough debriefing.
The Difficulty Of Making A Game Where Players Are Other Players' Parents
Quote

One Hour One Life is a survival game where death comes swiftly, even if you do everything right. You've got one hour before your character permanently dies, and you spend your first ten minutes as a mostly helpless child. Your parents are other players. Hopefully, everyone collaborates to get through a huge crafting tree that represents all of human progress, from sticks and stones to iPhones. In creating the game, Jason Rohrer has had to confront some tough questions about social norms, gender, and how his experience fits into it all.
A Q&A With the Creator of an 'Oblivion' Mod That Ditched Boob Armor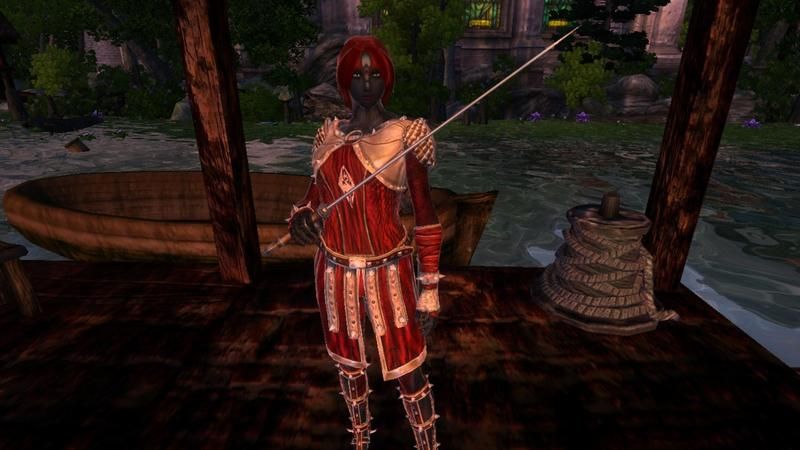 Quote

Tired of fantasy armor that emphasized the shape of women, rather than protecting them, a mod was born.
The Sad Truth of the 'Overwatch' Plateau
Quote

In Overwatch, I've slammed into a brick wall so hard that it's thrown me into an existential quandary over whether I should even be bothering anymore. If the end of interaction is a key marker of the end of a video game, then I have certainly passed that point. For the most part, I'm just treading water, neither helping nor hurting my team with my Mei (my Mei with a gold weapon!). Without being able to move my way up the ladder, I effectively feel like I'm not playing at all.
Road to the IGF: Tobias Zarges' Close
Quote

Close casts the player out into the snowy wilderness. A fox is also out there on its own journey. The player can choose to follow the fox, or set out on their own travels through the shining white woods, possibly meeting the fox by accident or never seeing it again.
Road to the IGF: Broken Rules' Old Man's Journey
Quote

Old Man's Journey follows a senior citizen on his travels across green hills, seaside towns, and sun-drenched shores, with the player guiding him through puzzling environments as he seeks a long lost home.
Road to the IGF: Carl Burton's Islands: Non-Places
Quote

Carl Burton takes the player to ordinary places, showing them offices, parking lots, and hotel lobbies through a surreal lens in Islands: Non-Places. Players will watch as these everyday locations come to life through Burton's animations, seeing them transform and reshape themselves through a lens of deep colors.
How Rockstar's Vision of America in 'Grand Theft Auto IV' is More Relevant Than Ever
Quote

An unlikely celebration of New York that subtly acknowledges the power of invitation and inclusion
A Tribute to Donnel, a Sweet Boy Capable of Terrible Violence in 'Fire Emblem'
Quote

Plus, the translators behind 'Fire Emblem: Awakening' explain how they developed the character.
Quote

This is an autobiographical video essay about how I've gotten to the point in my life where I'm a video game critic living in a Volkswagen Bus. It talks about how the common thread in my life is a longing for adventure, and how I've fulfilled that longing both virtually and in real life. There are minor visual spoilers for the game Obduction by Cyan Studios.

Follow Kendra on Instagram under the handle 'LawrettaLives'.

Follow Mitty and Rachel on their blog, https://theadventuresofsweetpea.com/
How Does Homeworld: Deserts of Kharak Compare to Previous Homeworlds?
Quote

FRANCHISE SPOILERS. This is a video critique of the 2016 Homeworld Prequel from Blackbird Interactive. The idea is to place it in context with the spacefaring titles that came before and pin down if it fits in with their gameplay and aesthetic.
Why Yakuza 0 is a Masterclass in Managing Tone - Writing on Games
Quote

(No major plot spoilers in this video. Some substories are mentioned.)

Yakuza 0 is a wildly dissonant experience, swinging violently between super-serious gangster intrigue, slapstick violence and over-the-top melodrama. It's the absolute best.

In this episode of Writing on Games, I analyse why embracing this dissonance allows the game to tell more human stories.
The Art of Video Game Title Screens
Quote

that's right we got dog jokes

footage used:The Ultimate Early 80s Arcade Tribute (Patrick Scott Patterson)
Quote
Documentary: The Life of a Street Fighter Pro
Quote

Pro gamer Fuudo tours his hometown of Tokyo, offering an intimate look into the daily life and training of an international Street Fighter champion.
Inside (Addendum) (All The Spoilers)
Quote

Not sure if this counts as "comment response" video or just an "oops I screwed up" video, but I look at the ramifications of a detail I overlooked in my last Inside video and then prattle on for far longer than necessary in my usual way.
Basic Game Literacy - Why It's Hard to Learn How to Play - Extra Credits
Quote

Even if we reduce game literacy to just "being able to play," the number of genres and platforms make it surprisingly difficult for even experienced players to claim well-rounded literacy. But the creative rewards for a game literate community could be immense.
'The Yawhg' Is a Party Game That Is Actually Good
Quote

Most party games are fast-paced and chaotic. But The Yawhg is chill, colorful, and surprisingly weighty. You and your friends come together to create a story: by making choices on a lively board. All of your decisions: to help others, or help yourself—have major consequences.
Things I found entertaining throughout the week relating to video games
Didn't find anything to include here this week.
Things I Missed From Previous Weeks
Shinya Takahashi Is the 'Conductor' Taking Nintendo into the Future
Quote

Then there's Shinya Takahashi, 53, whose tenure with Nintendo dates to 1989. It comprises a multifarious career that bears passing resemblance to longtime Nintendo steward Satoru Iwata's rise from game designer to executive guiding light. Takahashi now wears so many hats at Nintendo that he bears a tangle of titles: director, board member, managing executive officer, and general manager of the company's Entertainment Planning and Development Division.
The unique shame of the video game critic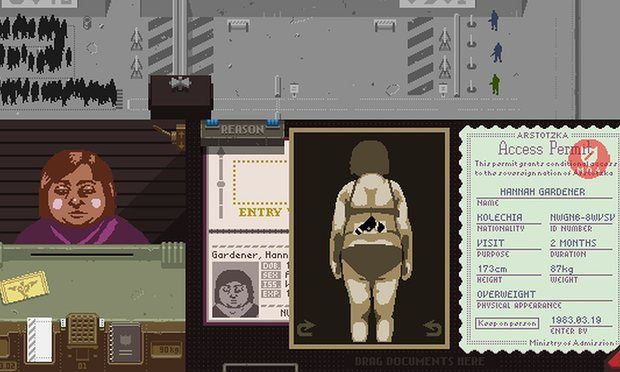 Quote

Self-doubt is the common cold of writerly ailments. Doubly so for the critic of an emergent form. In his recent memoirs, Clive James recalls the pitying looks he'd receive from those who judged that he was wasting his talent on TV.
---