Divinity Original Sin 2 shows off AI improvements, interview with Kojima, GameStop program incentivizes employees to lie to customers, Total War Warhammer gets map editor and release date for Bretonnia, "journalist" desperately tries to find reason to complain about Kotaku, how Xbox Live Clubs keep smaller games alive, what went wrong with the Superman Returns game, details on PS4 update, why Overwatch hacking is a bigger problem in Korea, Siege developers talk about season two plans, Oculus lawsuit ends in ZeniMax favor and a breakdown of why, 63-year-old retiree who broke a game looking for the end of the world, Gaming History looks at Atari vs Philips and copyright law, Cool Ghosts talks about Kingdom, how Valve found Portal, Errant Signal talks about tone and themes of Inside, history of Fire Emblem, and more.
Gaming News (Announcements, release dates, previews, interviews, expansions, DLC, updates, company news, new tech, mods)
Steam Users Uncover Images Of Possible New Steam UI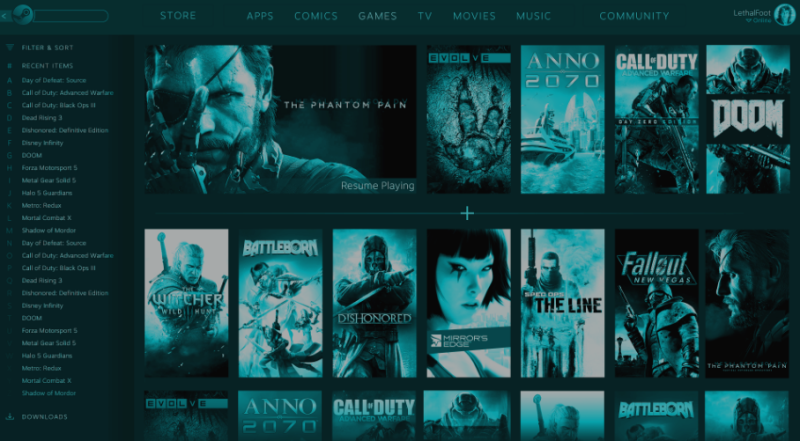 Quote

As part of a new beta update to Steam, SteamDB uncovered a handful of assets connected to something called "SteamU." Some users now suspect that means "Steam Universal" after they searched an account depicted in one of the images.
Valve is being investigated by the European Commission over 'suspected anti-competitive practices'
Quote

The commission is also investigating five publishers regarding geo-blocking.
Valve fixes Steam security exploit
Quote

The vulnerability came to light earlier today.
PS4 System Software Update 4.50 Features Detailed
Quote

Starting today, those of you selected for our beta program will get an early peek at some of the new features coming to PS4 with our next major system software update, version 4.50 (codenamed Sasuke). If you signed up for the beta and were chosen, you'll receive an email with instructions on how to download and get started.
Nintendo Accidentally Reveals Switch Developer Menu
Quote

Nintendo Switch won't be out for another month, but thanks to a trailer screw-up this morning, we can already see what the devkits look like. If you've ever wanted to see what developers get to see when they work with pre-release hardware, now's your chance.
Nintendo Switch online service will be much cheaper than on PS4 or Xbox One
Quote
Nintendo 'studying' Switch VR support
Quote

The Nintendo Switch will support virtual reality "in one form or another" someday — if the company can figure out how to make the technology comfortable, said Nintendo president Tatsumi Kimishima in an interview with Nikkei.
Gamestop and Target Cancelling Some Switch Pre-Orders Due To Shortages
Quote

Some gamers who recently placed a Nintendo Switch pre-order at GameStop and Target have had their pre-orders cancelled, according to reports.
Nintendo is using Unreal Engine 4, and Miyamoto says they have it 'mastered'
Quote

The more capable Switch will allow for easier PC ports as well
Nintendo's optimistic about winning third parties over to Switch
Quote

With the tech in place, the company plans to avoid what sunk the Wii U
Devolver Digital will demo games from GDC 2017 hopefuls affected by US travel ban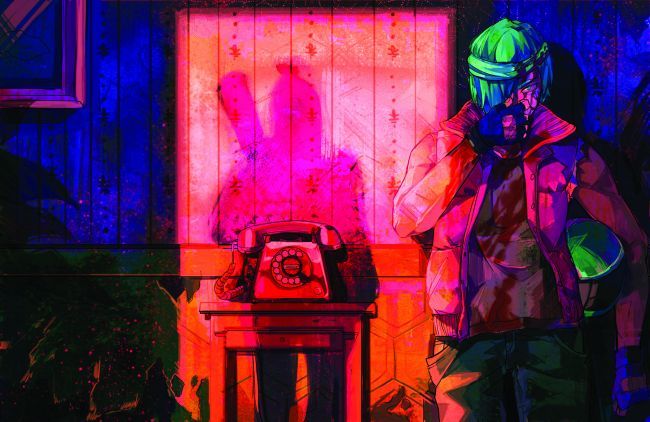 Quote

Off-the-wall indie label Devolver Digital has announced it's accepting submissions from game developers who're unable to attend GDC 2017, as a result of the recent US travel ban from select foreign countries.
Blizzard president criticizes 'Muslim ban' in internal email
Quote

The executive order strikes an incredibly sharp contrast with the values on which our company was founded. We are, and will always be, a company that strives for inclusion, embraces diversity, and treats one another with respect. This is the very foundation of what makes not just our company — but America — great, which is why I am so troubled by these actions.
Harmonix Makes Official Statement Opposing Trump's Immigration Ban
Quote

Rock Band developer Harmonix has joined the ranks of game developers speaking out against Trump's recent immigration ban. In a statement released via Twitter, the studio cited the executive order as something "which runs contrary to our core values."
Here are the winners for GDC 2017 and iam8bit's Art Boss showcase!
Quote

Game Developers Conference are proud to announce the artists selected to take part in the first annual Art Boss showcase, presented at GDC 2017 in partnership with iam8bit!
Final Fantasy XV director Hajime Tabata talks VR content, potential PC port, more in Weekly Famitsu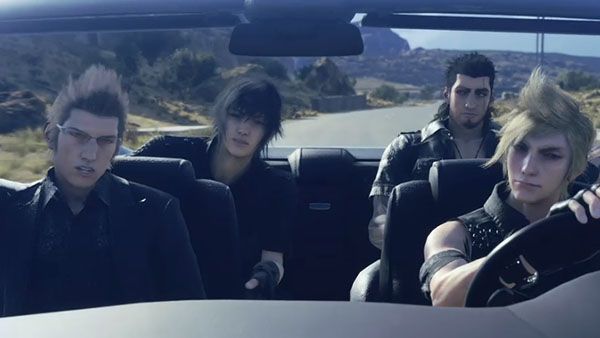 Quote

The latest issue of Weekly Famitsu has an interview with Final Fantasy XV director Hajime Tabata, who discusses digital sales, fan satisfaction, cut content, the E3 2016-announced virtual reality content, and even the potential of a PC port.
Kickstarter Update #33 - Do Androids Dream of Electric Weresheep?
Quote

It's our first update of 2017, which we're hoping will be a very good year for us indeed (it's already off to a good start, with Gamestar.de ranking Divinity: Original Sin 2 as the best Early Access game of 2016). But we're getting ahead of ourselves - today we're here to talk about PAX, a patch, and plans. Here's Swen with the latest:
GTR 3 confirmed, coming to consoles and PC next year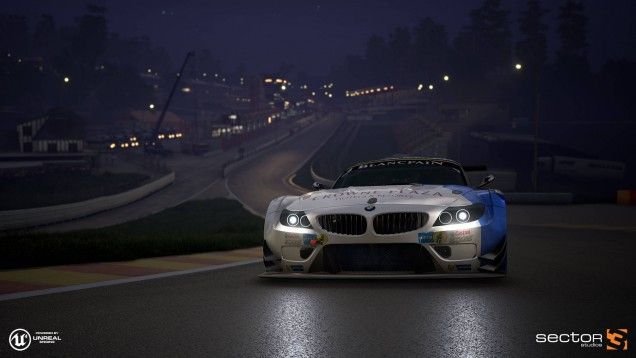 Quote

Simbin UK, the newly formed studio that's working alongside Sector3, has confirmed that its first project will be GTR 3, and that it'll be coming to PS4, PC and Xbox One next year.
FIFA 18 will feature The Journey Season 2 with new characters and storylines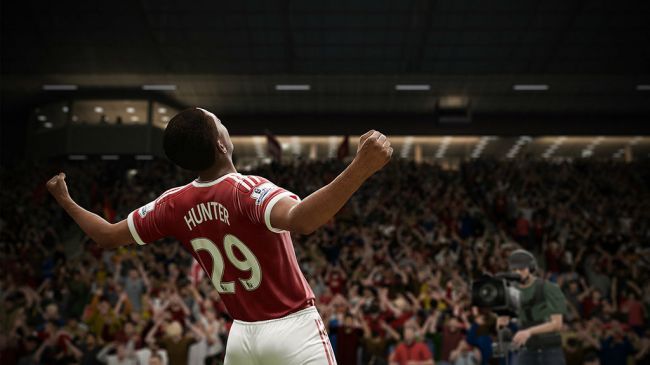 Quote

"FIFA 18 will build on the foundation we created with story mode this year, bringing players back to The Journey with Season 2, featuring new characters and new storylines," said Wilson.
River City Ransom: Underground kicking off this month
Quote

The crowdfunded revival of ye olde side-scrolling beat 'em up will launch on February 27th, developers Conatus Creative have announced. Watching a new trailer, I am delighted by the combination of acrobatic attacks and enemies pulling goofy slack-jawed faces as they're biffed about.
Slice through time in Katana Zero, Askiisoft's neo noir samurai platformer
Quote

There's always something cool about an assassin with a katana. It's nowhere near as practical as a gun, it's easy to spot and you need years of training to use it well but god, it looks badass. Taking that principle and dialing it up to 11, Askiisoft have released a new trailer for their neo-noir action platformer, Katana Zero.
Psychonauts 2 signs Payday 2 publisher, teases new footage
Quote

Starbreeze Studios invests $8 million.
For Honor getting Siege-y with free post-launch content
Quote

Ubisoft plan to release new free content updates every three months, coming at the start of new seasons in their 'Faction War' metagame doodad. Each season will bring two new heroes, two new maps, new rewards, and new weapons and armour. Planned new modes include tournaments and a ranked mode.
For Honor 360° Trailer: In the Heart of Battle
Injustice 2: Black Canary Gameplay Reveal Trailer - IGN First
Quote

Black Canary screeches onto the scene in this Injustice 2 gameplay reveal trailer.
Sea of Thieves showcases sinking ships and sea shanties in extended in-game footage
Quote

Eight minutes of treasure hunting, pirate fighting and futile ship repairing.
Dissidia Final Fantasy for console will have a story mode, other enhancements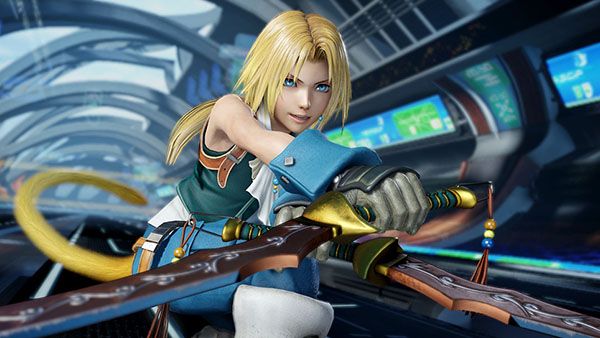 Quote

The latest issue of Weekly Famitsu features an interview with Dissidia Final Fantasy producer Ichirou Hazama and director Takeo Kujiraoka, who spoke a bit about the console version of the arcade game and why it wasn't at the Final Fantasy 30th Anniversary Opening Ceremony.
Inside the Post-Post-Apocalypse of 'Horizon Zero Dawn'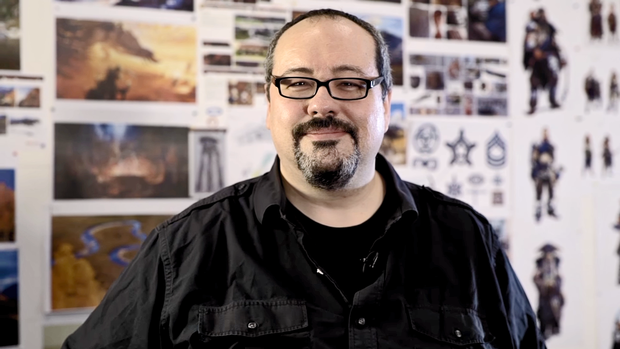 Quote

Narrative Director and 'Fallout: New Vegas' veteran John Gonzalez talks world-building and matriarchal tribes in Guerrilla's epic open-world adventure
The Halo Wars 2 launch trailer is here
Quote

The cinematic introduction to Atriox and co. is pretty impressive.
Conan Exiles' server issues and uninspired crafting make it hard to have fun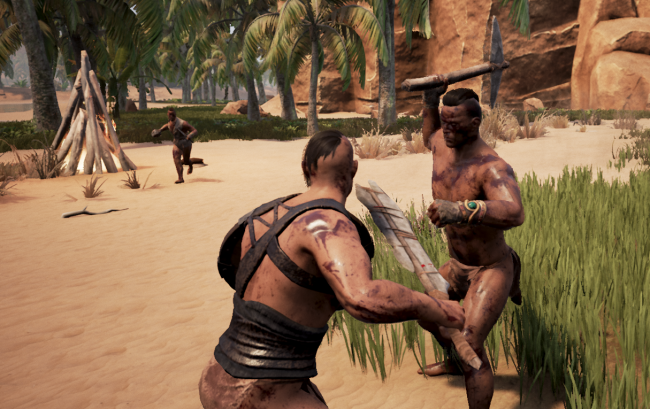 Quote

After six hours of the Early Access survival game, there's a bit of promise but plenty of problems.
Conan Exiles Devs Want To Add A Castration Mechanic
Quote

Conan Exiles' gleefully dangling unmentionables could one day become a hot in-game collectible. During a Reddit AMA session held over the weekend, developer Funcom put ritual castration on the table.
Warhammer 40,000: Inquisitor - Martyr public alpha is coming this week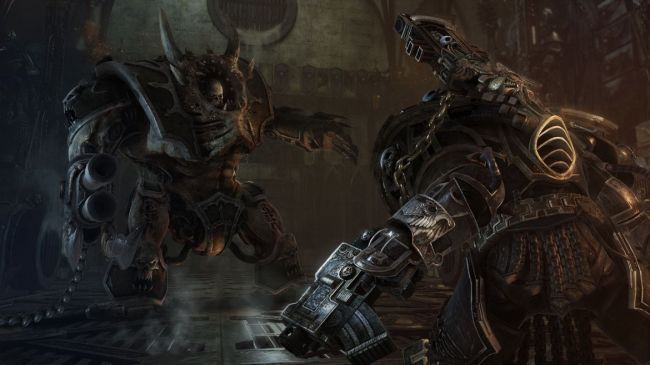 Quote

The alpha will be available for purchase as part of a pre-release Founder's program.
New Mass Effect: Andromeda Trailer Features Multiplayer Gameplay
Quote

EA has released a new video for Mass Effect: Andromeda. Although it is intended to show off the bonuses that you can get for preordering the game, we're also given a brief look at some combat gameplay from BioWare's upcoming RPG.
Playground Games opening second studio for open world game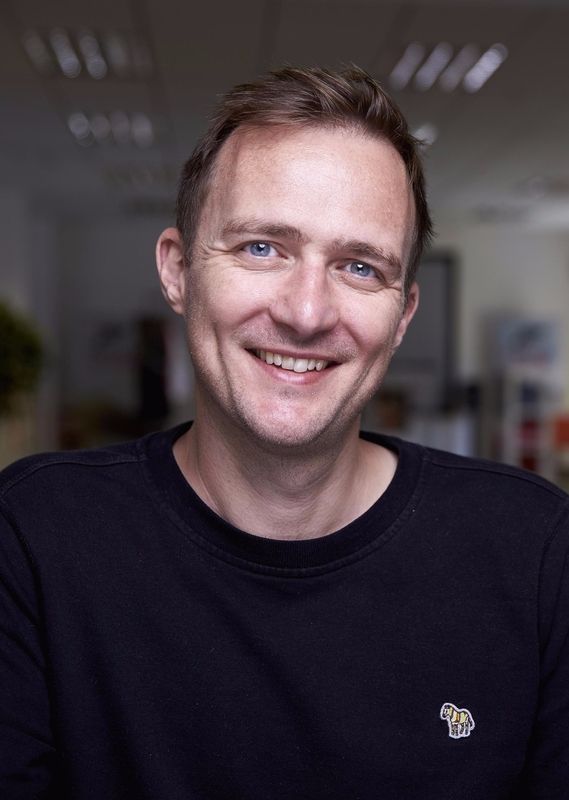 Quote

New team will be working on unannounced non-racing project, Forza Horizon "remains the cornerstone" of studio's business
Microsoft announce Starship Commander, an interactive VR game you control with your voice
Quote

We've been burned before by Microsoft promising we can interact with in-game characters using only our voice. RIP, Milo. Still, technology has come a long way since the Kinect reveal, so this new project, powered by next generation natural language processing, could well deliver.
Stardew Valley getting retail Collector's Edition in April
Quote

Stardew Valley is on its way to a store near you — a physical Collector's Edition of the phenomenally popular indie game is set for release April 11 on PlayStation 4 and Xbox One.
Bethesda's Pete Hines on the future of The Elder Scrolls: Legends
Quote

Despite the recent Chaos Arena event in Legends, and the addition of the 10-card Madhouse Collection, the game technically remains in closed beta. At Pax West last September Tom Marks spoke to Pete Hines, Bethesda VP of PR and Marketing, who told him that the game could be called launched if they wanted. But here we are in February 2017 and it's still not officially out.
Ghost Recon Wildlands - 4-Player Co-Op Highlights
Ubisoft is making a documentary about the real-life drug trade in Bolivia
Quote

It sounds like a dubious proposition at best—comparable on the "bad idea scale" to hiring fake protestors to attract attention to your game—but marketing director Mark Slaughter told GamesIndustry that the goal isn't to glamorize the drug trade and war thereon, but to "create a truly compelling piece of content, which could stand alone alongside any documentary in its genre."
Ghost Recon Wildlands - Ubisoft on building an open-world Bolivia
Quote

"You can spend two or three years on Wikipedia, watching movies or reading books, but nothing beats spending time in the location," Francois tells me. "After ten seconds of stepping outside of an airport you can gain a better understanding of a place immediately. It's imperative that the developers visit the location because the reality often surpasses fiction. We build worlds within games that can welcome thousands of different stories and characters with different lives and different views. Visiting these places helps us to break preconceived ideas of what we think we already know."
Some Quick Thoughts On The Ghost Recon Wildlands Beta
Quote

Last weekend Ubisoft ran a closed beta for their upcoming open-world tangos 'n tactics game Ghost Recon Wildlands. I spent a few hours playing and am here to tell you what I thought.
What we thought of the Ghost Recon Wildlands closed beta
Quote

Far Cry meets Just Cause as four friends battle the Bolivian drug cartel, steal tractors, and get mad at radio stations.
Rainbow Six Siege's Other New Character Teased
Quote

The second of Rainbow Six Siege's two new characters coming in the Velvet Shell update has been revealed.
Bretonnia Release Date Confirmed
Make a lovely map, fill it with dead orcs in Terry, Total War: Warhammer's new map editor
Quote

Total War: Warhammer developers Creative Assembly are rolling out a battle map editing tool, pleasantly called Terry. A full release is slated before the end of the month - a month in which we're also expecting news about the fully fleshed-out Bretonnian race - but if you're on Windows 10, you can get into the beta now.
Final Fantasy XV PS4 Pro 60 fps update launches February 21, Chapter 13 update on March 28
Quote

Square Enix detailed some upcoming updates and downloadable content for Final Fantasy XV during an Active Time Report live stream today.
Stellaris: Utopia expansion lets you build Dyson spheres, ringworlds
Quote

Paradox has announced the first major expansion for Stellaris, its intergalactic PC empire-building game.
A new Galactic Civilizations 3 expansion, Crusade, is coming this spring
Quote

Crusade will include a new campaign and new features, including interactive invasions and espionage.
Overwatch is getting a server browser
Quote

There's big news out of the world of Overwatch today, as game director Jeff Kaplan revealed in the latest developer update that a server browser is on the way. The server browser will list all the custom games running in each region, with "all sorts of sorting and filtering options to help you find exactly what kind of game you're looking for," and also gives players the ability to run their own unique public or private game servers.
Why Overwatch Hacking Is Such A Big Problem In Korea
Quote

Lytwynchuk reported the player, but doesn't think it made a difference. In Korea, it's possible to play Overwatch on an infinite number of Battle.net accounts as long as you're in an unmonitored PC Bang. That's because Blizzard has a deal with Korean PC bangs that allows patrons to spend a meagre $.80-$1.50 per hour to access the game. They don't have to buy it themselves. They can just make a new Battle.net account each time they play. The cafes pay Blizzard a subscription fee in exchange.
Blizzard bans 22,865 Korean Overwatch players for hacking
Quote

A small step in combating widespread cheating on the game's Korean servers.
Mouse and keyboard players are destroying controller users in Overwatch on console
Quote

Jeff Kaplan says Blizzard "objects to the use of mouse and keyboard on console."
The Overwatch hero Lucio is coming to Heroes of the Storm
Quote

The Nexus is about to get amped up.
Rainbow Six Siege year two: free loot, better matchmaking, subversive operators
Quote

New operators, new maps, free loot, and fixes to Siege's worst problems promise to make this year its best yet.
Why Rainbow Six Siege won't have new game modes, aims for '50-100 operators' instead
Quote

Siege's MOBA DNA is becoming more apparent.
Titanfall 2's Live Fire mode showcased in new trailer
Quote

The new update is due some time this month.
Battlefield 1 Season Pass Comes With Free Upgrade To Deluxe Edition Right Now
Quote

That comes with an assortment of extra digital content, including the Red Baron Pack and Lawrence of Arabia Pack, as well as three vehicle skins and five Battlepacks. The Red Baron Pack and the Lawrence of Arabia Pack include various themed items such as the Red Baron's P08 pistol and Lawrence of Arabia's black stallion horse, among other things.
Project Highrise going to Las Vegas in first expansion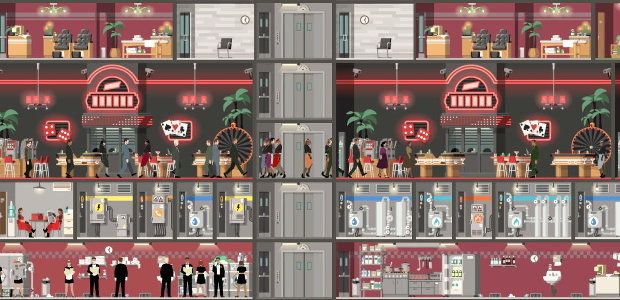 Quote

Having grown up with Judge Dredd and 2000 AD, I'm fascinated by games about building unreal skyscrapers crammed with apartments, offices, shops, restaurants, galleries, and the other bits of a city all under one roof. I think the developers intend them to be utopian but I always imagining unbreathable air forcing humanity into towers, and hidden basements with Resyk facilities chipping corpses for food.
Payday 2 partners with Shadow Warrior 2 in latest unlikely crossover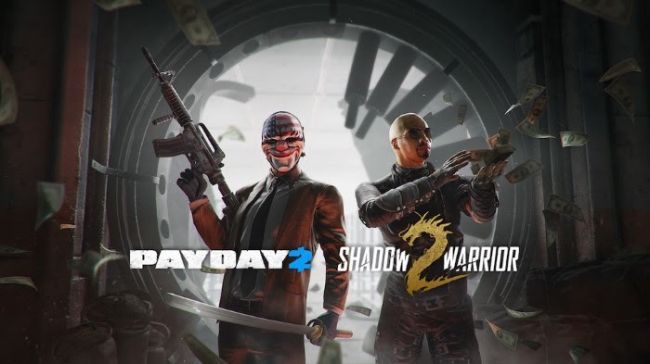 Quote

Payday 2 has welcomed goats, drug lords, John Wick, the cast of Hotline Miami, and now Wang—the star of Flying Wild Hog's Shadow Warrior 2—who sees his trademark katana and a handful of masks feature in Payday 2. Likewise, the iconic Dallas mask from Overkill's heist 'em up FPS makes its way into SW2, as does a couple of its weapons.
Sony sold more consoles last fall than in any quarter in PlayStation history
Quote

Sony just had the best fiscal quarter in the history of the PlayStation 4, with higher revenue and sales of consoles than in any quarter since the system launched in November 2013. In fact, it was the best financial quarter in PlayStation history, as far as console sales go.
Smash Bros. Sells Better On 3DS Than Wii U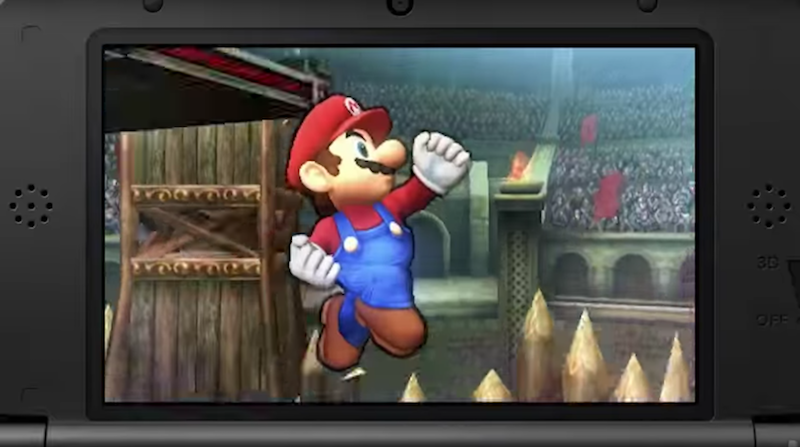 Quote

Yesterday's Nintendo financial report revealed that Super Smash Bros. for the Wii U sold 3.43 million fewer copies than the same game on the 3DS. It's a surprising discrepancy considering that Smash 4 is the franchise's first handheld incarnation and the game has traditionally been played on a home console.
NES Classic Sells 1.5 Million Units; Nintendo Apologizes For And Explains Shortages
Quote

Nintendo announced this week that, despite widespread shortages, the NES Classic Edition console has reached 1.5 million sales across the globe. This was confirmed by Nintendo president Tatsumi Kimishima, who shared the figure and further insight during the company's latest earnings briefing.
New GameStop Program Leads Employees To Lie To Customers
Quote

Have you gone to GameStop over the past few months and tried to buy a new game? Have they told you that it's not in stock? They may simply be lying to you, fueled by a new program that discourages GameStop salespeople from selling unopened copies of video games.

The more new games an employee sells, the more used games they'll have to sell to make up for it. In other words, according to salespeople speaking to Kotaku and elsewhere on the internet, GameStop is incentivizing employees to stop people from buying new games and hardware. GameStop staff say the company has threatened to fire people who don't hit these quotas, which is leading to all sorts of scuzzy tactics.
Internal GameStop Memo Says 'Vast Majority' Of Employees Aren't Misleading Customers
Quote

This afternoon, following yesterday's Kotaku report on GameStop's controversial Circle of Life program, the retail chain sent out a memo to all stores condemning some of the actions we spotlighted and claiming that most of their employees don't behave that way.
'We Are All Scared For Our Jobs': GameStop Employees Share Their Circle Of Life Stories
Quote

Since reporting on GameStop's controversial Circle of Life program Wednesday, I've heard from nearly 100 current and former employees with thoughts and stories. Some wanted to point out that they would never intentionally deceive customers. Others admitted that they felt pressured to do so. A few wanted to defend GameStop, but almost all of them said that the Circle of Life program was making their jobs far more miserable.
Circle Of Strife (The Jimquisition)
Quote

GameStop, it's time to sit before The Jimquisition and listen to the charges brought before you. Lament, ye sinner, and may God have mercy 'pon your rotten soul.

Also, your Circle of Life thing is broken bullshit, as is your whole working relationship with the game industry. Shove THAT in your circle.
Oculus lawsuit ends with half billion dollar judgment awarded to ZeniMax
Quote

A Dallas, Texas jury today awarded half a billion dollars to ZeniMax after finding that Oculus co-founder Palmer Luckey, and by extension Oculus, failed to comply with a non-disclosure agreement he signed.
Verdict Analysis: Why the Jury Awarded ZeniMax $500 Million in Oculus Lawsuit
Quote

Following the news of a $500 million plaintiff award in the ZeniMax v. Oculus lawsuit, a detailed breakdown of the verdict reveals the jury's specific findings, and who is responsible to pay for the damages.
ZeniMax may seek court order to halt sale of current Oculus Rift headsets
Quote

Code may need to be changed
ZeniMax statement reveals John Carmack googled how to wipe a hard drive
Quote

Does it seem weird to anyone else that this was something he had to look up?
John Carmack posts angry response to ZeniMax lawsuit loss on Facebook
Quote

Carmack says he never tried to "hide or wipe" evidence, and wanted to shout "You lie!"
FIFA Ultimate Team YouTubers plead guilty to violating UK gambling laws
Quote

First UK prosecution for video game gambling
Key resellers G2A hold a Reddit AMA and everything immediately sets on fire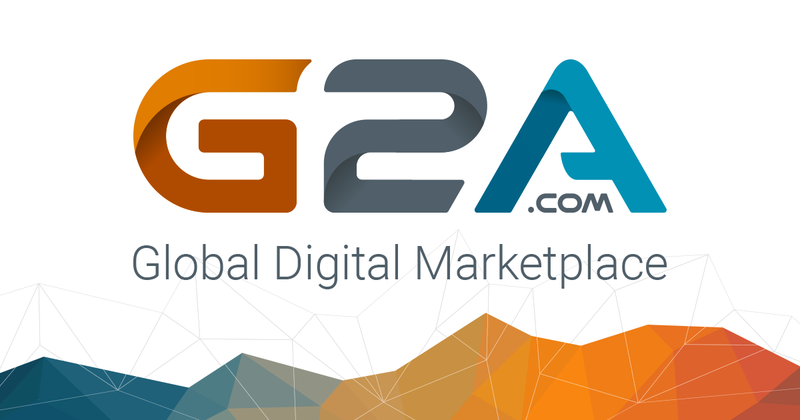 Quote

G2A have attempted to clear up some of these issues in a Reddit AMA, but they just ended up coming under more fire.
Telltale picks up narrative designer Leah Hoyer as VP of Creative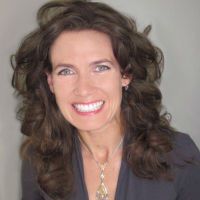 Quote

Narrative designer Leah Hoyer has joined Telltale Games as the studio's vice president of creative. In her new role, Hoyer will directly oversee the teams working on writing, design, and voice-overs and help the studio grow as it takes on new projects and franchises.
Grand Theft Auto 5 tops 75 million units shipped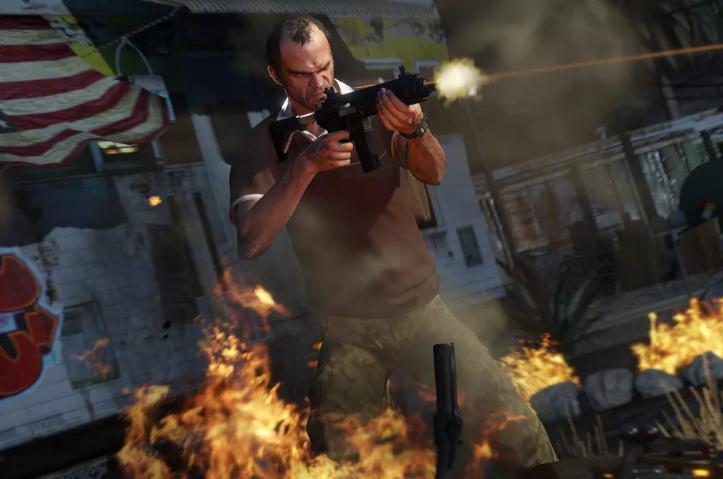 Quote

It keeps going and going and going
How a Video Game Chat Client Became the Web's New Cesspool of Abuse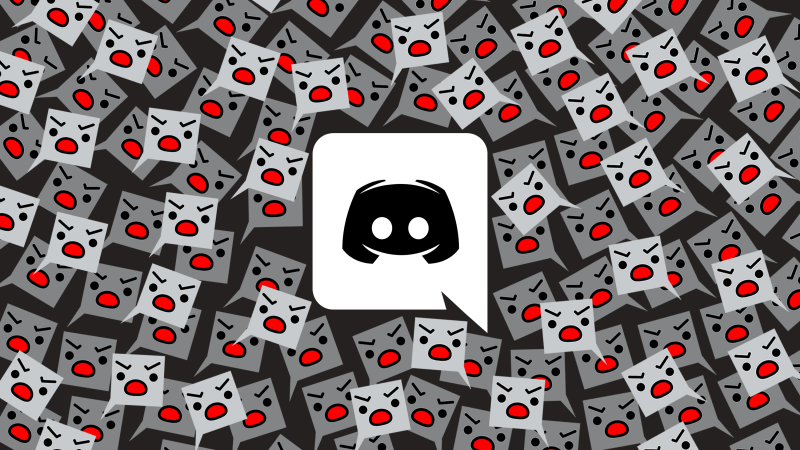 Quote

Over 25 million users have flocked to Discord, a text and voice platform for gamers, since its launch in May of 2015. Despite the company raising at least 30 million in venture capital funding, the company has only five "customer experience" personnel and no moderators on its staff. From what I've seen, users who wish to engage in harassment, raid servers, or bombard chats and users with child pornography suffer no lasting repercussions for doing so. That seemingly any server can become the victim of organized attacks represents the strained and failing infrastructure of moderation—of Discord, and of virtually any community on the internet.

We spoke with 12 current admins and moderators of a variety of servers over Discord or email. Their servers ranged from a few dozen users to over 1,000, organized around topics ranging from religion and language learning to sexuality and politics. All of them had experienced multiple raids—some on a daily basis—and most saw the behavior as increasing in frequency and severity. With only one "customer experience" staffer for every 5 million users, these admins have developed their own countermeasures.
Denuvo responds to lightning quick Resident Evil 7 PC crack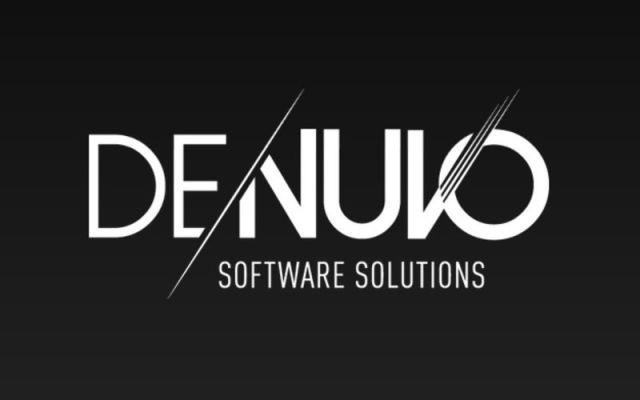 Quote

Austrian company Denuvo has enjoyed unprecedented success against PC game piracy with games going uncracked for months - a feat seemingly impossible a few years ago. Notorious hacking group 3DM even predicted the end of PC game piracy altogether.
Denuvo leave private directory open to the public, crackers swarm over emails from devs
Quote

It's been a bad few days for anti-piracy software makers Denuvo. At the end of January we heard that Resident Evil 7, a high-profile client, was cracked in a record five days despite Denuvo's supposedly market-leading protection. Now it appears the company has left several private directories on its website open to the public, with members of the cracking community eagerly downloading the contents and picking through them.
Mega Man looks fantastic in 2.5D fan remake
Quote

An unoffical remake of Mega Man reinvents the classic 2D sidescroller into a stylish, 2.5D game. Crafted by a team of self-described "obsessive Mega Man fans," the trailer above heralded the Mega Man 2.5D project's release this week.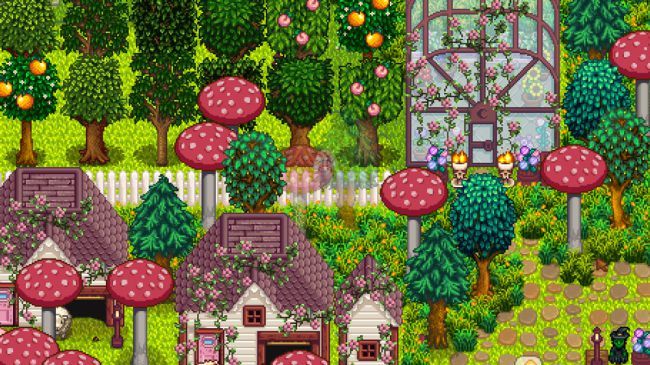 Quote

Stardew Valley is still waiting on official Steam Workshop support, but its modding community has come leaps and bounds since the game launched in February. There's already a variety of mods out there that do everything from changing what your dog or cat looks like to making fishing easier to adding items and adjusting game balance. Most of these mods were found either on the official Stardew Valley Mod forum or at the game's Nexus Mods page, both of which are getting more amazing mods everyday
Stellaris Star Trek total conversion mod launches impressive update
Quote

The still-in-alpha New Horizons adds to its already long list of features.
Doom meets Superhot in the neat and aptly named SuperDoom mod
Quote

Another impressive #MAKEITSUPERHOT entrant.
TimeSplitters Rewind remake is still alive, because these green crystals told us so
Quote

TimeSplitters fans are determined to bring it back to life in CryEngine, and they have a new trailer to prove it.
The Battlefront III Legacy team release second open beta for fan recreation of Battlefront III
Quote

While EA currently have the rights to Star Wars Battlefront and are continuing to take the series in their own direction, a subset of fans still pine for the earlier versions of Star Wars Battlefront. With footage of the original Battlefront III surfacing online a few years ago, a dedicated team of fans are attempting to recreate Free Radical's Battlefront III, using that footage along with art assets scavenged from leaked prototypes and other sources.
Esports News
DreamHack Masters Malmö Announced for September 2017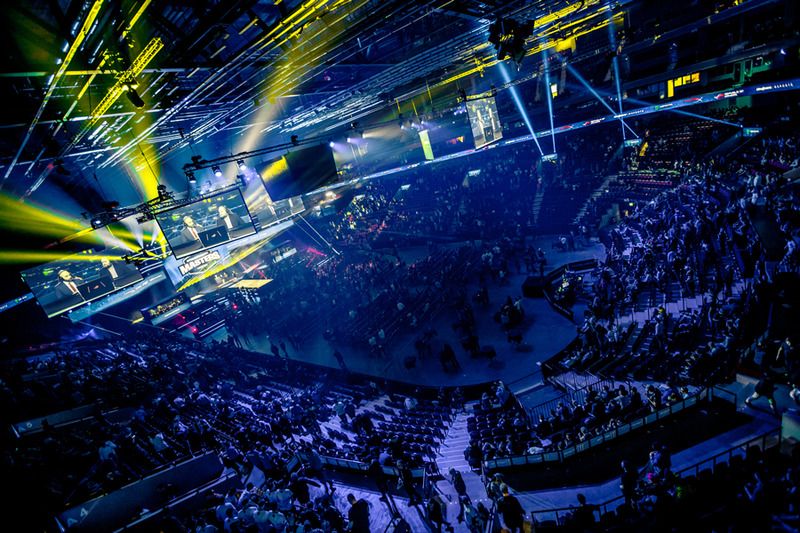 Quote

Outside of Valve's own competitions, the DreamHack Masters in Malmö were the most watched CS:GO event last year. Now, DreamHack has announced they are bringing them back in September 2017 with a three day closed to the public group stage followed by the playoffs live in the Malmö arena on Sept 2nd and 3rd and once again, $250,000 is on the line.
Is streaming a viable alternate career path for League of Legends pros?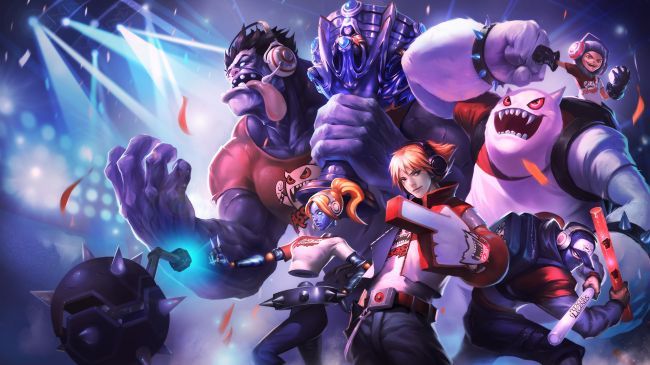 Quote

Making a living from League away from the bright lights of the LCS.
State of Play: What 'Overwatch' Got Right and Where It Needs to Go Next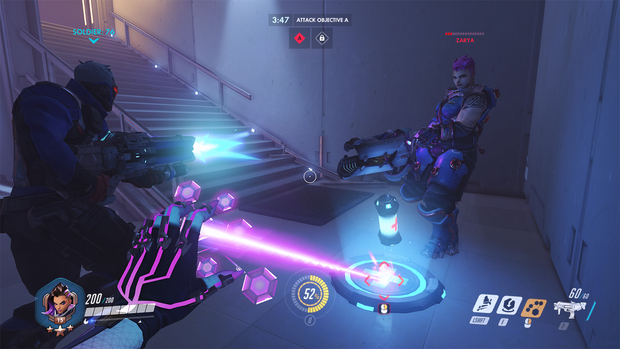 Quote

Blizzard's team shooter has gathered 25 million players in just nine months. The next challenge? Making it in esports.
A more aggressive Overwatch meta is emerging from the latest update
Quote

Soldier: 76 might even get to take some time off.
The Weekend In Esports: Rainbow Six Siege Heads To Montreal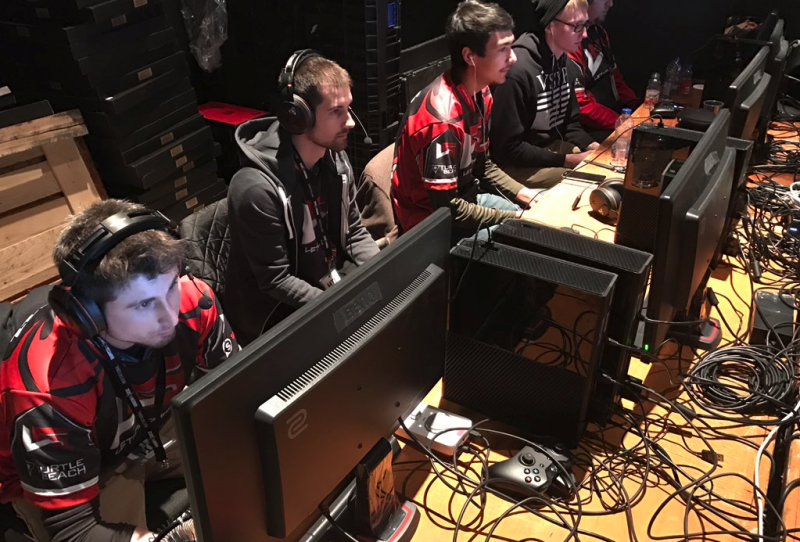 Quote

Below you'll find where and when you can catch all the weekend's biggest events in competitive gaming. Let me know what you'll be watching in the comments and if you think there's something I missed.
League of Legends Pro Faker Signs Up For Twitch, Immediately Breaks Streaming Record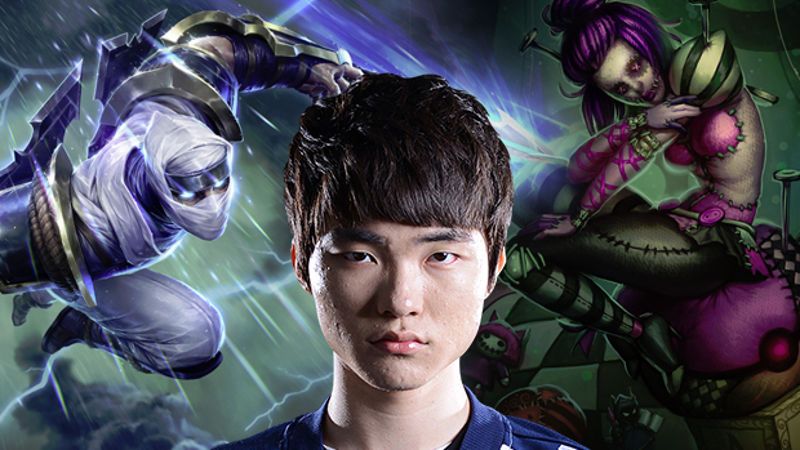 Quote

If you have even a cursory awareness of esports, you've almost certainly heard of Lee Sang-hyeok, aka Faker. Blending sublime skill and unpredictability, he's perhaps the best League of Legends player on earth, and definitely among the most exciting. Today, he finally started streaming on Twitch, quickly shattering viewership records despite a stream that was, uh, rough.
Pro Smash Bros. Player Makes Old Games Move Like Lightning
Quote

The Super Smash Bros. series began on the Nintendo 64, and Daniel "SuPeRbOoMfAn" Hoyt is one of the greatest to ever play the game.
Marvel vs. Capcom Tournament Player Checks His Phone During Infinite Combo
Quote

The combos in Ultimate Marvel vs. Capcom 3 can be so long that a player who got hit by one at the Undefeated of the Southwest tournament this past weekend did some multi-tasking and took out his phone.
ESPN Brazil Partners With ESL, Will Show Esports Almost Every Day of the Week
Quote

ESPN will broadcast games of Counter-Strike:Global Offensive, League of Legends, Hearthstone, Overwatch, and Clash Royale from the ESL Brasil Premier League, five days a week. Throughout the year, more than 105 events will be streamed on ESPN+ and WatchESPN, totaling 200 hours of broadcast.
ESPN Will Broadcast the FIFA 17 Ultimate Team Championship Series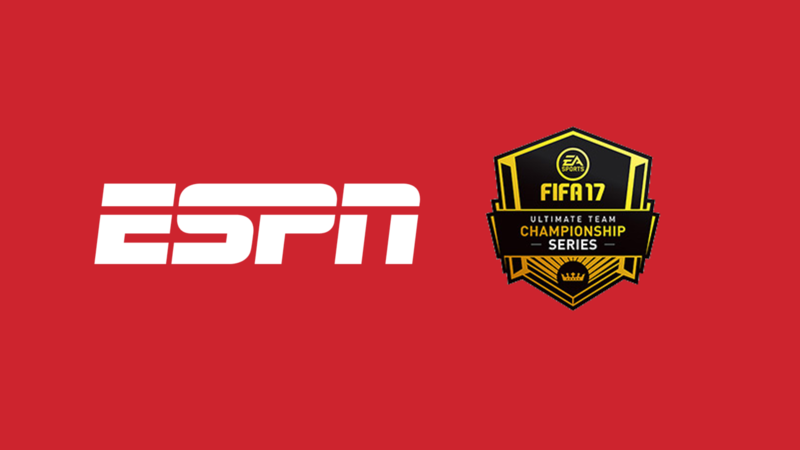 Quote

EA Sports has partnered with ESPN to broadcast the FIFA Ultimate Team Championship Series through the global finals on May 20, VentureBeat reports.
Counter-Strike Player Banned For 1000 Years For Allegedly Harassing A 15 Year-Old Girl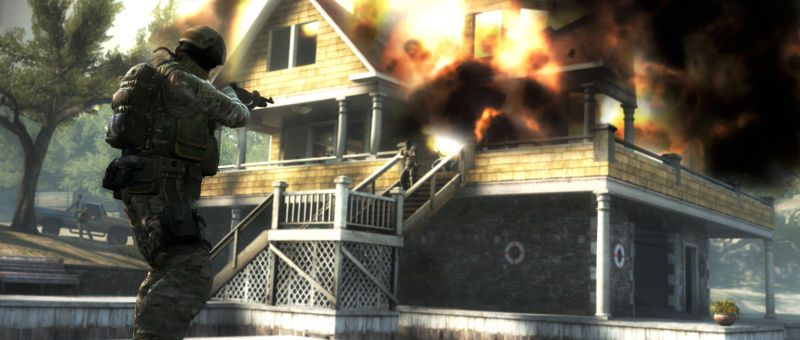 Quote

The chat logs, which are still available online, show Bloom saying things like "there's just something about being able to influence young minds" and "I just don't care that I'm a paedophile". Bloom was announced as a member of Armor Esports, although most of his profile in the Counter-Strike community was courtesy of his time on the ESEA Invite team Exertus.
ESL hires former Fox Sports exec to make eSports broadcasting "network-ready"
Quote

ESL, the major eSports production company, has partnered with former Fox TV executive David Hill to polish its broadcasts. Hill is a network TV veteran who spent nearly three decades at Fox all told, launching several new services including Fox Sports in 1994.
toco toco ep.45, Fuudo, Pro Gamer
Quote

In this episode, we will follow Fuudo, a pro eSports player, currently playing Street Fighter V, among other titles. Our first stop will be at the Dengeki offices, where Fuudo used to work. Dengeki is one of Japan's largest gaming media and also publishes various magazines, novels and gaming guides.

Fuudo still regularly goes to Dengeki to stream "Game Ningen Gakuen", in collaboration with Goro, journalist and former room-mate of Fuudo's. "Game Ningen Gakuen" features multiple gaming titles such as Street Fighter V, Shadowverse and retro games.Our next stop will be Ikebukuro, where Fuudo used to live, we will go to the Saint Tropez Game Center, where Fuudo plays Gunslinger Stratos. Gunslinger Stratos is a gun-fighting game opposing two teams of four players. Fuudo is a regular at the arcade, and strongly participated into growing its player base to become competitive in national tournaments.

Fuudo will tell us about his experiences as a gamer, his victory at EVO 2011 which was a trigger for him to turn pro, and his current lifestyle. Our last stop will be at Toriton Kitchen, an izakaya-style restaurant located in Ikebukuro, where Fuudo often goes with fellow gamers to plan on strategy for tournaments. He will meet with BegetaminB, another eSports player and current resident of a gamer-exclusive guest house in Tokyo.

Do not miss out on this episode to discover more about the life of a pro gamer in Japan.
Crowdfunding News
Sunless Skies - the sequel to Sunless Sea
Quote

Explore a universe steeped in celestial horror and ravaged by Victorian ambition in this literary RPG for PC, Mac and Linux.
Sunless Sea sequel, Sunless Skies, seeks backing on Kickstarter
Quote

There are two vital elements to every Failbetter game. Firstly, everything is dark and a bit steampunk. Secondly, London has gone somewhere it shouldn't.
Quote

The wildest, goriest, most outrageous football game ever!
Mutant Football League returns with playable demo
Quote

Digital Dreams Entertainement has launched a Kickstarter campaign for Mutant Football League to help finish off its development. This isn't the first time the murderous, arcade-y football game's been on the crowdfunding platform, though. Back in 2013, Digital Dreams asked for $750,000 but raised less than 20 percent of that asking figure. Now, the developer has returned and asked for a more modest $60,000. It's also giving anyone who backs the project a preview build to try out for themselves.
AngryJoe Plays Mutant Football League! [Kickstarter]
Quote

AngryJoe & OtherJoe play the Alpha/Concept for a revival of the Mutant Football League game from our childhoods! It's currently pretty rough but theres some fun to be had for fans of the old game and crazy over the top games like Blitz!
Quote

Rise of the Elders: Cthulhu is a tactical RPG inspired by the work of HP Lovecraft, for mobile and PC.
PILLARS OF ETERNITY II: DEADFIRE
Quote

The sequel to one of the highest-rated PC games of all time, Pillars of Eternity II: Deadfire is a party-based, isometric role-playing game with a rich narrative, intricate world design, and tactical combat. Pillars II will be available on PC, Mac, and Linux platforms.
Pillars of Eternity II: Deadfire - Twitch Q&A Chat 1 Featuring Josh Sawyer
Quote

Pillars of Eternity II: Deadfire Game Director, Josh Sawyer, took time to sit down with Community Manager, Aarik Dorobiala, and answer questions the community has asked over on the Pillars Twitter handle (twitter.com/WorldofEternity) and from our Twitch chat.
Pillars of Eternity 2 features a new archipelago, revamped combat, and an angry god
Quote

Pillars of Eternity was an outstanding return to the golden age of cRPGs—so good that we gave it a score of 92 in our review. We have high hopes for the sequel, not least because this is the first time Obsidian Entertainment has ever been able to revisit a world for a second time. Judging by the fact that its Fig crowdfunding campaign has already raised double the initial goal, it's a world many players are excited to revisit. "I always thought it would be awesome to have our own world to tell stories in," Obsidian Entertainment CEO Feargus Urquhart tells me. "Now we can finally do that."
Deep dive in the data of Games on Kickstarter in 2016
Quote

As promised last week on my blog, here is a deep dive into the Games category on Kickstarter for the year 2016. The format will follow the same as the article I did last year on the same topic. Please bear in mind that I will exclusively look at Kickstarter, and not any other crowdfunding platform here. For a more general outlook, specifically on video games, you can read my guest article on GamesIndustry.biz.
Content I found interesting this week (interviews, reviews, think pieces, history, music, culture, design, art, criticism, etc)
The 63-Year-Old Retiree Who Broke A Game Looking for The End of the World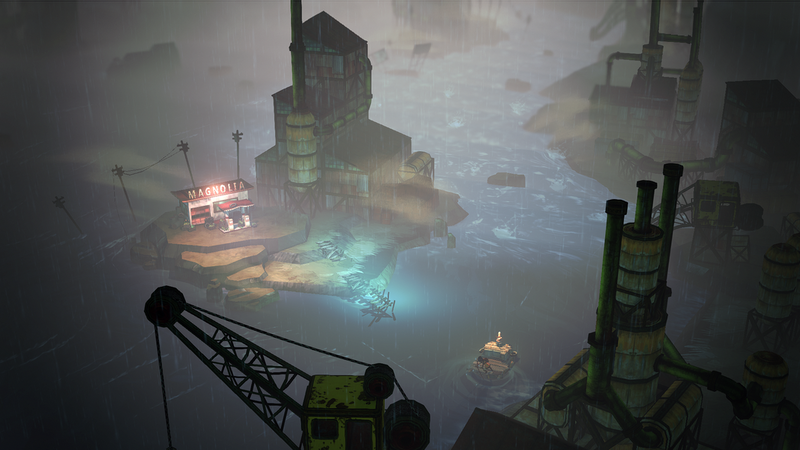 Quote

How one retiree's obsession with 'The Flame in the Flood' encapsulates a lifetime of enjoying digital worlds.
The Dying Man Who Found Hope in 'Breath of the Wild'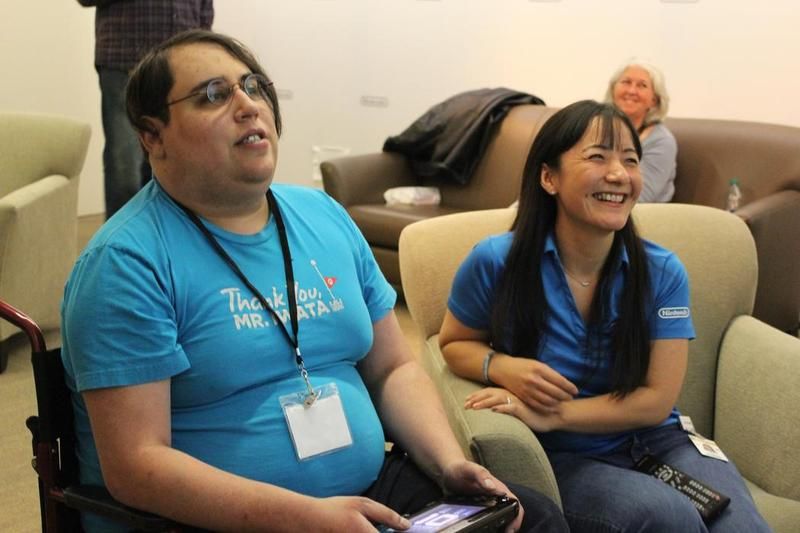 Quote

Life had never been fair to Gabe Marcelo, but video games gave him a chance to experience a world that was beyond him.
Road Tripping Through 'Final Fantasy XV' with My Dad
Quote

The ultimate road trip RPG is great fodder for father-son relations, as it turns out.
'Metal Gear' Visionary Hideo Kojima: "I Want To Create Games Until I Die"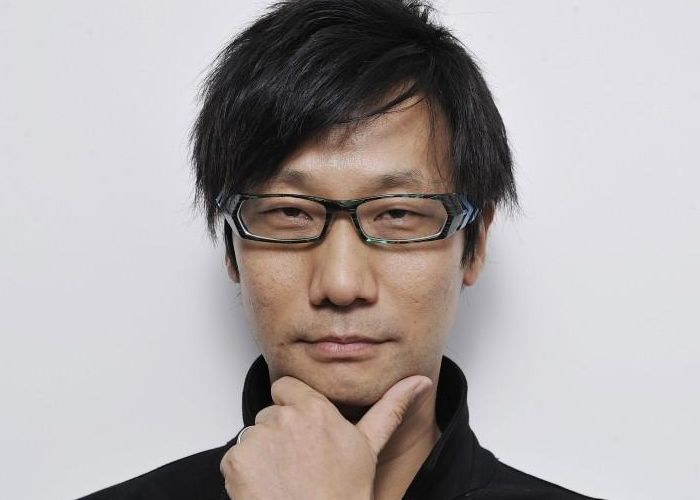 Quote

In an exclusive in-depth interview with Glixel, the newly liberated game-maker opens up about his new studio and outlook
Oddly timed, a post by Guillermo del Toro pointing out an obvious plot relevant analogy in his movie somehow caused a bunch of Kojima "fans" to pretend that there are no political elements to his games.
There Are No Politics In Hideo Kojima Games
Meanwhile while they pretend to understand Metal Gear, Kojima said this in the above interview that was posted only a day before.
Superman Returns: What went wrong
Quote

What happened when the Madden team branched out to make a superhero game.
Why the future of Deus Ex lies with its past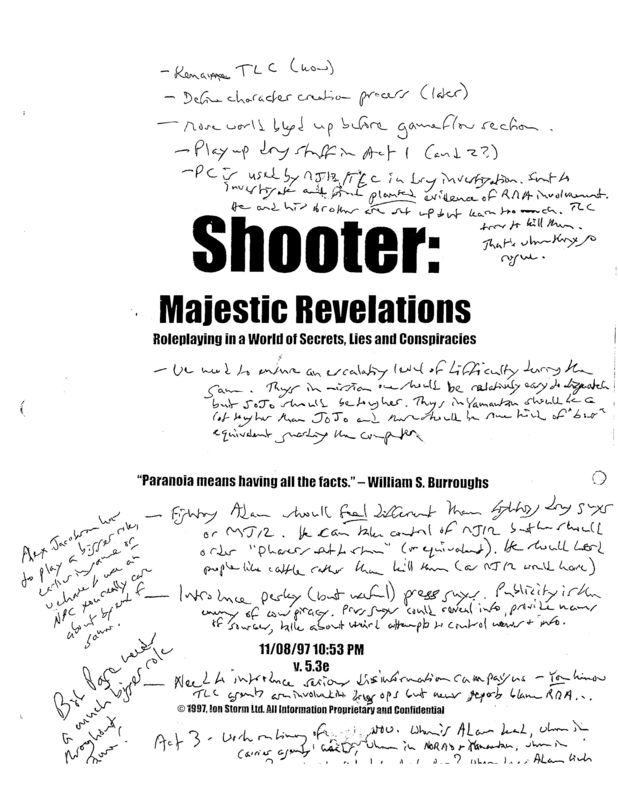 Quote

Pull up the design materials for the original Deus Ex today, and you may be struck by what Ion Storm never quite managed to achieve. In a Gamasutra postmortem from 2000, designer Warren Spector presents a vision for the game that is actually two visions in competition - a splicing of genres to support a range of well-defined playstyles, versus the concept of a simulation in which there are no fixed outcomes, no pre-existing, over-arching formulations, just abilities and variables, chiming together under the player's hand. A simulation so intricate and responsive, it perhaps never had a hope of being made with the technology of the era.
Remembering From Software's Forgotten Mech Classic, 'Chromehounds'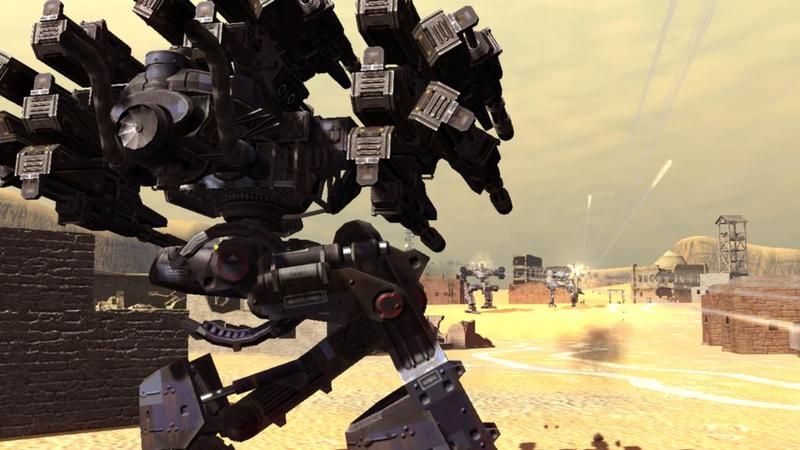 Quote

Before From Software got medieval in Demon's Souls, the team made a beloved Xbox 360 mecha game
In Praise of Video Gaming's Old Dalliance with Distance Fog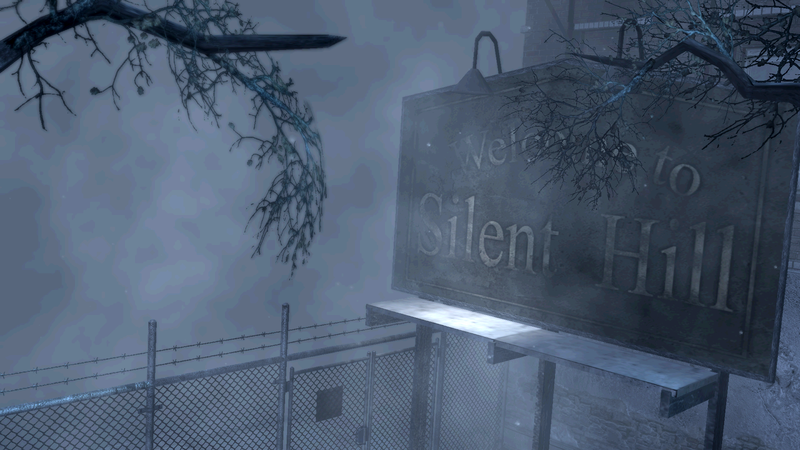 Quote

It's a problem rarely faced today, but the necessary mistiness of fifth-generation games could sometimes be a blessing.
Watching Someone Else Play Resident Evil 7 On YouTube: The Kotaku Review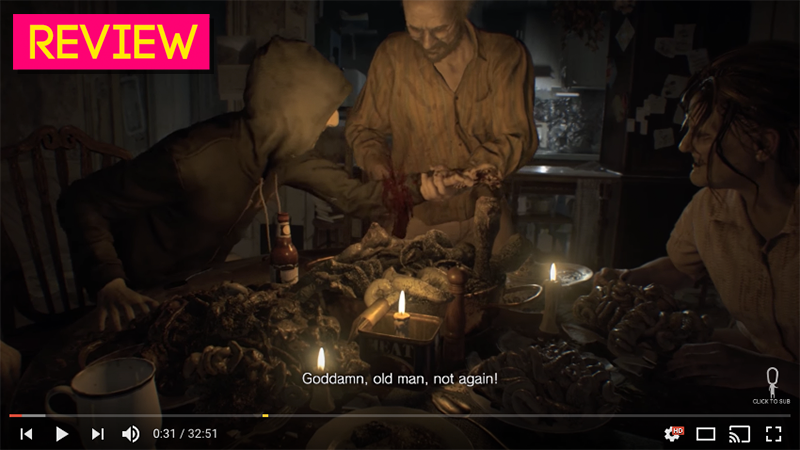 Quote

It might sound like I was in the market for a commentary-less LP, but those have their own set of problems. It's easy to get distracted if I can't see someone reacting to scary moments in the game, but more importantly, the game wasn't as scary. The benefit of a Let's Player is that they can telegraph key moments to you, allowing you to be in the same headspace, and that's an important part of the experience on YouTube.
Related to this article
Perpetually offended "journalist" trying to find things to be mad about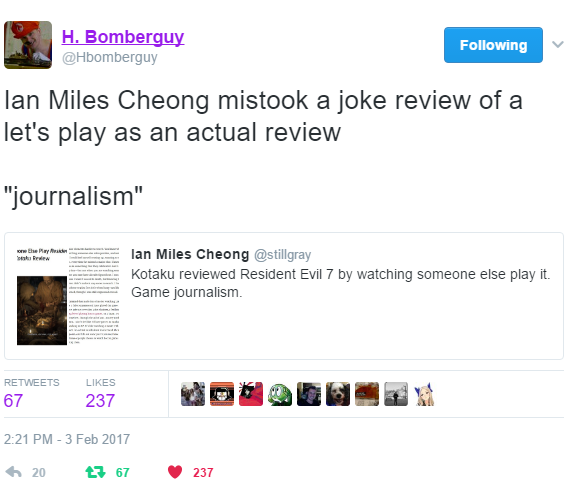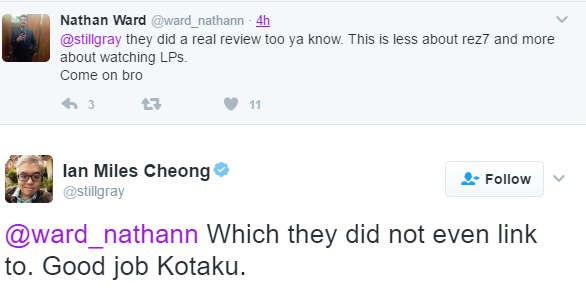 This started off as amusing to me since it's a guy who does nothing but write hit pieces complaining about articles or people posting things that he clearly didn't read, didn't or pretends not to understand, or in a recent case was two years old. It ended up getting funnier as people told him the article was clearly about the watching of Let's Plays with some joke content thrown in, causing him to call their arguments autistic and then leading him to lie about the LPer not having his content linked in Kotaku's article (checking the article above will see the Youtuber mentioned by name multiple times, his profile linked with his name, and his video linked, giving him views and putting readers one click away from being on the upload on his page). Seeing that he has so many followers, a dedicated site to hosting his whining, was a former editor of Gameranx, and has so many people positively sharing this blatant lie as if it were true, it does serve as a good reminder to actually look into random criticism and memes against gaming websites and personalities. Even more so when there are so many websites and Youtubers trying to make a living off of manufacturing outrage or producing angry reaction videos/articles.
One obvious example frequently linked for years is an image complaining about IGN reviews with brief sections taken from the final score with no context, with the attempt being to make it look like the writers is complaining about things like a Pokemon game having water in it when that actually refers to content and balance issues in the game. Moral is it's good to actually read things, better to attempt to understand them, and if you're one of the worst writers in an industry and have multiple journalists and developers in that industry referring to you as a constant source of embarrassment, you probably shouldn't attempt to complain about one of the best.
Meanwhile the Let's Player and his fans, who Ian tried to make it look like he was angry for, had this response to Kotaku's article.
Christopher makes some pretty good XCOM 2 let's plays that I've watched over the last year and is currently trying out the Long War 2 mod if you want to see how that plays.
The Spooky Whispers of 'Resident Evil 7'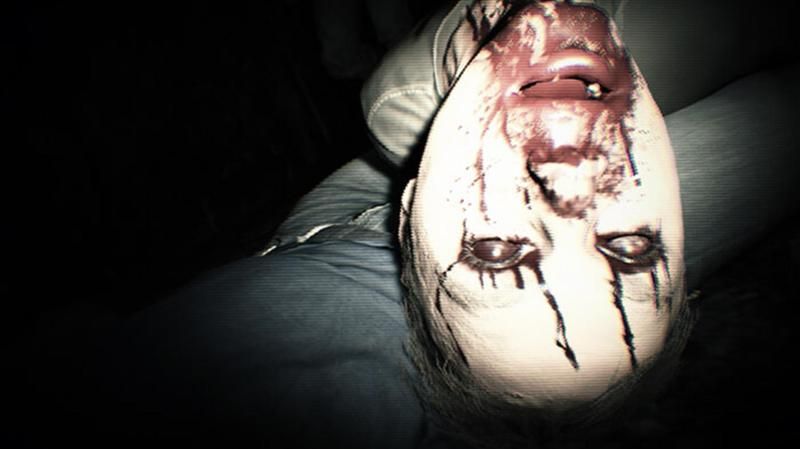 Quote

'Resident Evil 7' succeeds where recent series entries have failed: by exercising restraint.

I've been thinking about Resident Evil 7 nonstop since release, so I thought that this week I would ask Waypoint's Patrick Klepek to have a spooky (and spoiler-y) conversation with me about the game and what we want from its future.
Opinion – Resident Evil 7 Shows The Proper Way To Reinvent A Series
Quote

I didn't quite know what to expect when I sat down in my living room to play Resident Evil 7. I had just spent the last two weeks doing multiple playthroughs of Resident Evil 4 so I could write a piece about that game's legacy and the influence it had on the industry as a whole. Even 12 years later, I was still awestruck by 4's innovations and how well it had aged, so I came to 7 with much trepidation, mostly due to Capcom's strange and ill-conceived marketing campaign for the game, which lingered too long in boring mysteries and withheld information about what 7 was actually going to be until close to launch. When I learned that the game was going "back to the series roots," I was both cautiously optimistic and skeptical.
How the Heroes of Kingdom Hearts Find Strength In Transformation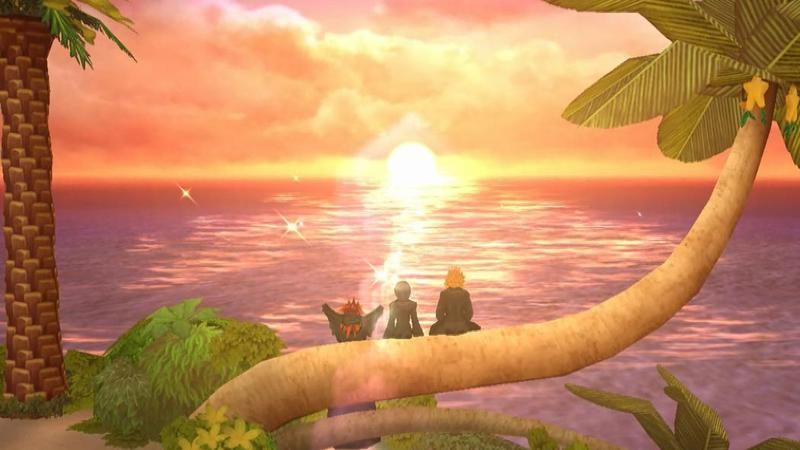 Quote

The Kingdom Hearts series is full of convoluted lore, but its core message is profound.
Coming Soon: Retro Game Super Translation Selection (English edition)
Quote

HG101 is happy to announce that we are publishing a localized version of Retro Game Super Translation Selection, a doujinshi that highlights various written localization changes in 8 and 16-bit games. It was written by Hanenashi Error, who translated and distributed our Sega Arcade Classics and Castlevania books into Japanese, and contribute to our 200 Best Games of All Time book. He is a professional English to Japanese translator for video games, and also runs a blog called Gaminglish that explains various memes and bits of English gaming culture to Japanese players.
Guy Finds Turok, NBA Jam Source Code On Auctioned Computers
Quote

Source code is among some of the most valuable finds that archivists can make. Thanks to some auction purchases, one preservationist now has the code for Turok: Dinosaur Hunter and NBA Jam Extreme.
The rebellious rise of road trip games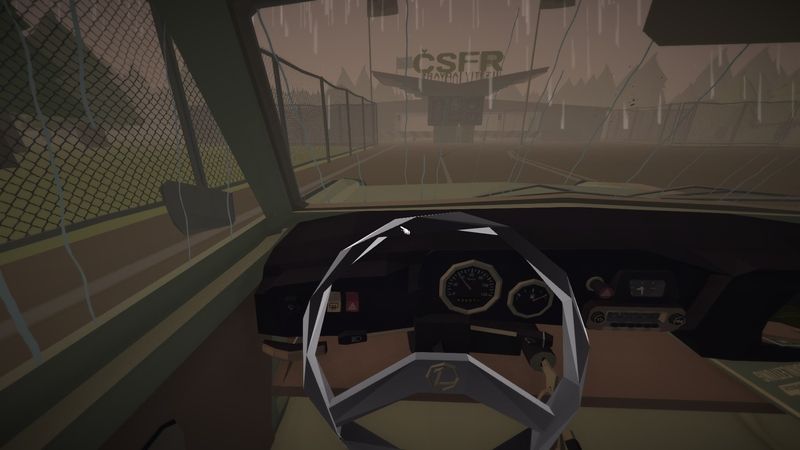 Quote

Have you ever noticed that driving games are all a bit samey? Whether it's Formula 1 or Forza, the emphasis never changes. They're all about speed and success, a relentless, testosterone-fuelled drive toward dominance. Drive in enough circles in your gleaming, sleekly lined car, and eventually you'll be rewarded with an even sleeker, gleamier car.
Your Bad Gaming Posture Is Starting to Show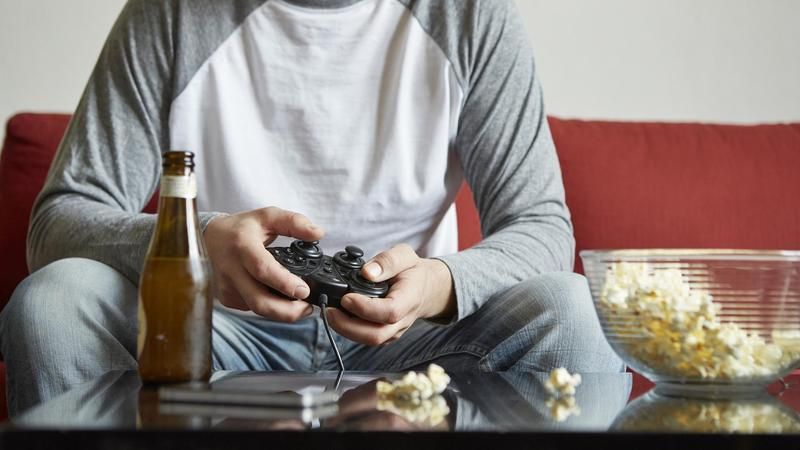 Quote

Or if it hasn't, it's going to.
Flashback: A Brief History of Nintendo's 'Fire Emblem'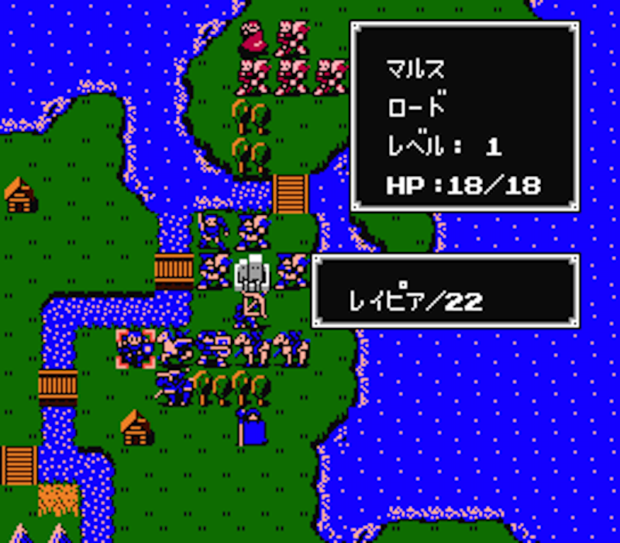 Quote

With 'Fire Emblem Heroes' arriving on mobile this week, a look back at the turbulent history of Nintendo's 27-year-old series
The Ambitious, but Flawed 'Romancing Saga' Just Turned 25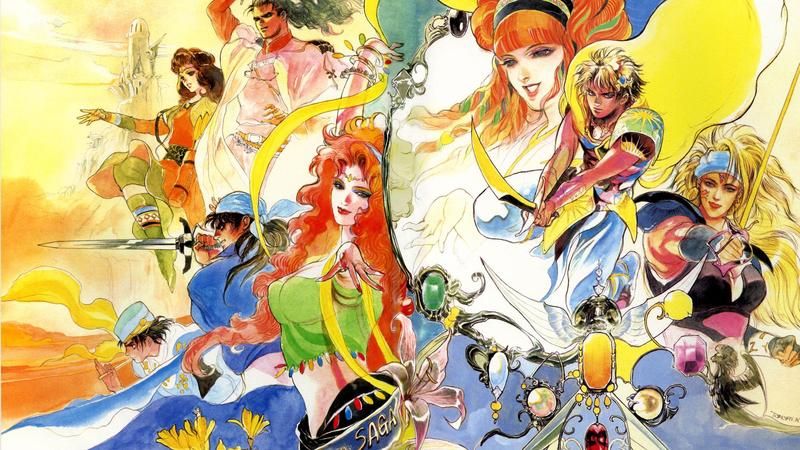 Quote

The innovative JRPG took a lot of chances in an attempt to shake up the genre, and while not all of them paid off, it's worth remembering anyway.
Light and Shadow: Appreciating the Artistry of 'The Last Guardian'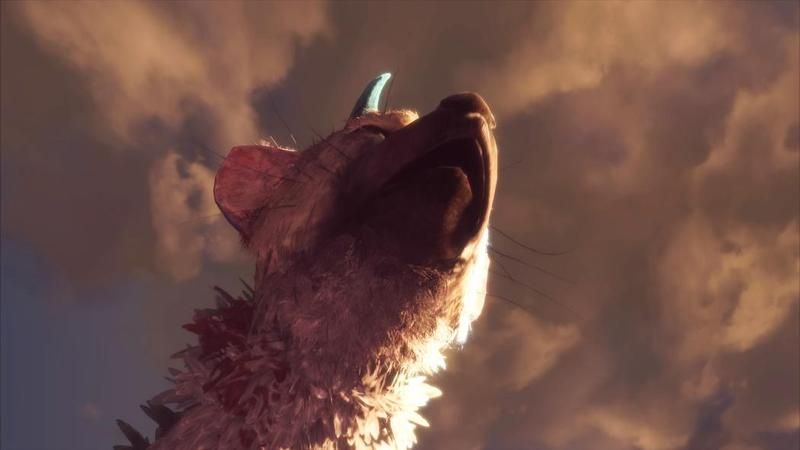 Quote

By looking at what doesn't work in the long-awaited game, you're missing the beauty of everything that does.
Road to the IGF: Kinmoku's One Night Stand
Quote

One Night Stand is an intriguing interactive story that thrusts players into a "morning after" scenario and lets them decide how events unfold. Created by indie developer Kinmoku, a.k.a. veteran artist Lucy Blundell, the game made waves thanks to its decidedly human approach to storytelling.
Masaya Nakamura's Passing, 'Pac-Man', and the Impact of a Clone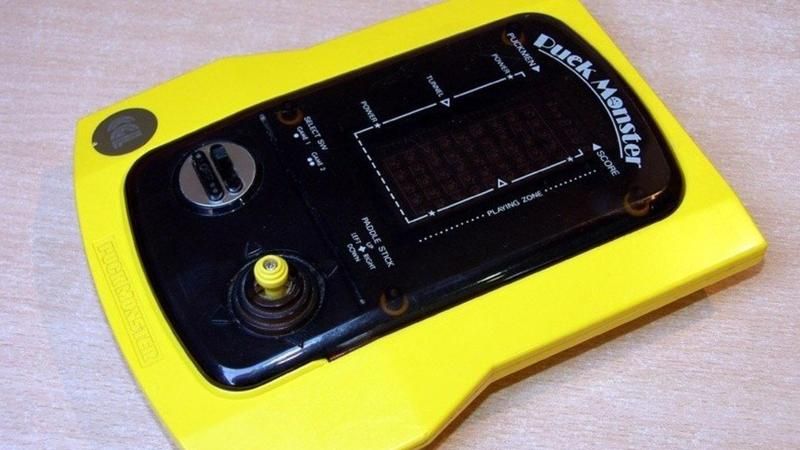 Quote

The founder of Namco was regarded as "the father of Pac-Man"—and a 'Pac-Man' clone played a big part in my introduction to gaming.
What It's Like To Be An Iranian Game Developer In Trump's America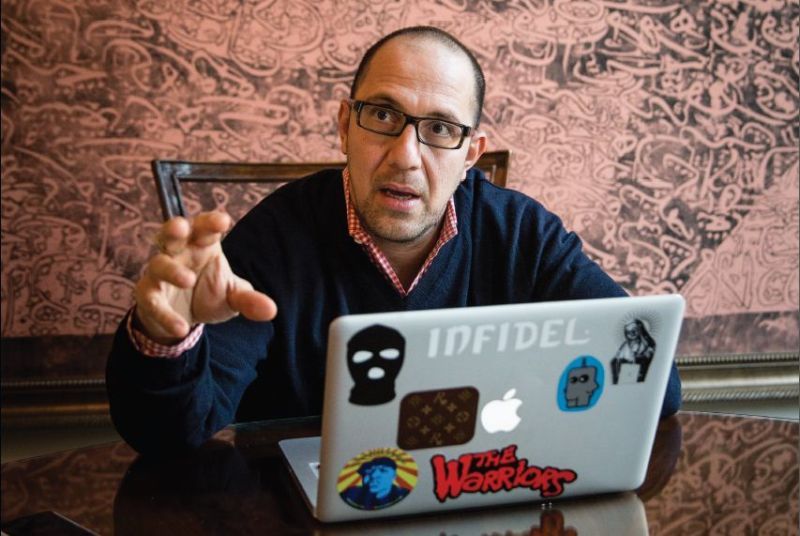 Quote

Navid Khonsari has been a legal resident of the United States for 17 years. He's worked on games like Grand Theft Auto: San Andreas, Resident Evil 7, and an interactive story about the Iranian Revolution called 1979 Revolution: Black Friday. These days, though, he doesn't feel entirely welcome in the US or Iran, and he's worried about what'll happen if he leaves.
Game industry counts the human cost of Muslim travel ban
Quote

Developers and execs fear travel, and the future
Inside the Classic Tabletop RPG Behind 'Cyberpunk 2077'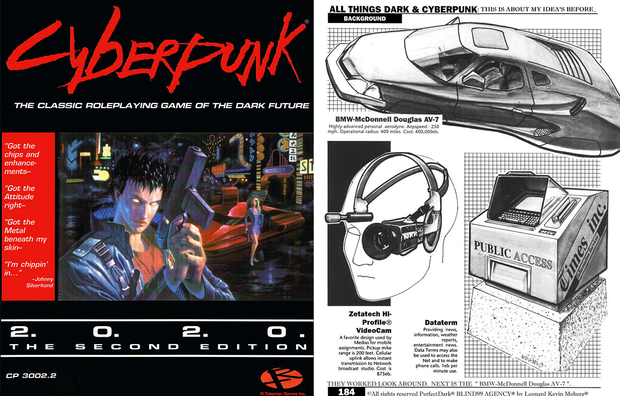 Quote

How "Maximum Mike" Pondsmith created the pen-and-paper RPG that inspired the developers of 'The Witcher' to tackle it as their next big game
Fire Emblem Heroes Is A Horny Casino
Quote

This might be the first time I've seen this "classic" pose on a dude, not a lady
Gravity Rush 2 Draws Heroism out of Empathy, Not Tragedy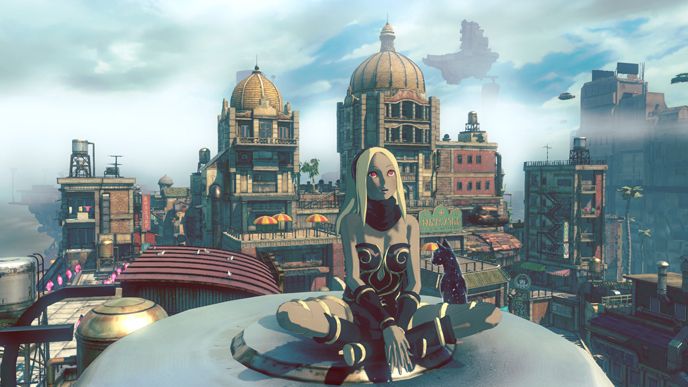 Quote

Gravity Rush 2 is about smaller, kinder acts of heroism. The player uses Kat's powers of flight and telekinesis to literally gain a wider perspective on the world. In the first half of the game, her ability to fly allows her to see the mist-shrouded ghetto just a short fall below floating estates, where rich families waste resources that could keep their starving neighbors alive.
Xbox Live Clubs Keep Smaller Gaming Communities Alive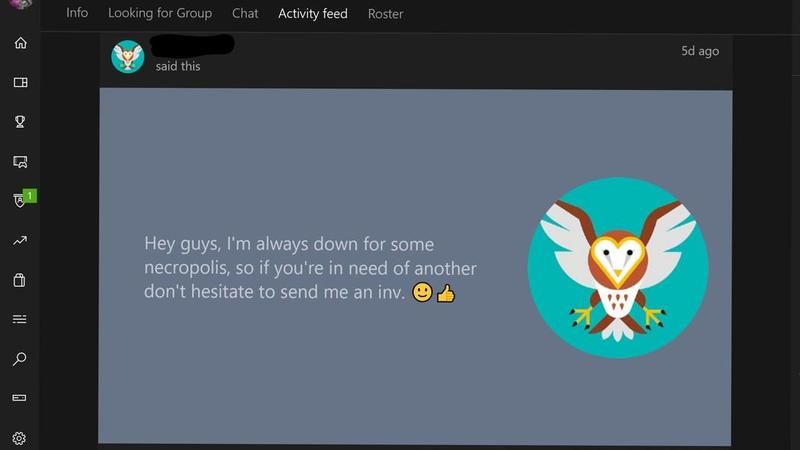 Quote

Without the console's Clubs and Looking for Group features, games like 'Necropolis' and 'Armello' would be wastelands.
In Darker Times, We Can Always Escape to 'Morrowind'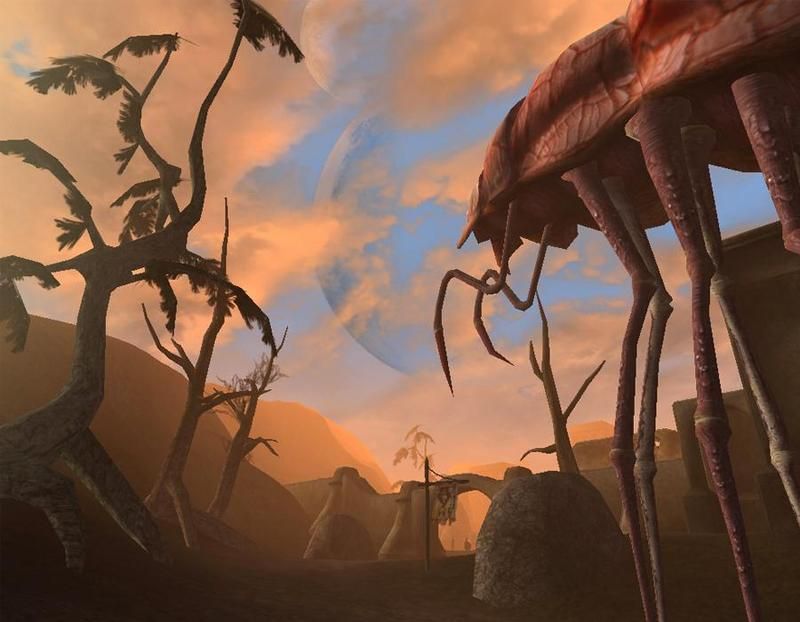 Quote

The third game in The Elder Scrolls series offers respite from a grim reality.

That period wasn't so bad. Certainly not compared to my lonely time living abroad (when I sought Oblivion), or the creeping sense of failure that accompanies the mundanity of postgrad adulthood (when Skyrim offered the allure of agency). When your fondness for each game directly depends upon how much you wish to escape your non-game life, arguments about the varying merits of each title seem pointless.
Is there an exodus from indie back to AAA?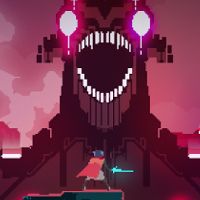 Quote

"If you average out indies, they make far less than AAA devs. Don't go indie for the money. Hell, don't go into games for the money."
K.C. Munchkin!: Atari vs. Philips - Gaming Historian
Quote

Gaming Historian discusses the history of K.C. Munchkin, a Pac-Man clone that set off a groundbreaking legal battle. Atari's court battle against Philips would provide the groundwork for how copyright laws apply to video games.
Quote

Music by Kevin Macleod (incompetech.com)
History Respawned: Ultimate General: Gettysburg
Quote

John welcomes Michael Woods of Marshall University to discuss Ultimate General: Gettysburg and the history of the Civil War. We talk about how the Civil War is discussed today, and how it has become a conspicuous example of public consumption of history.

0:57 How we talk about the American Civil War
04:36 The location of Gettysburg as a singular focus
7:03 Context and symbolism of the Confederate flag
15:00 The Civil War as an object of popular consumption
Digesting Food (in Video Games)
Quote

This video discusses how food is viewed and used in entertainment with a focus on video games. Food can be a setting, a mechanic, a inventory item, a naughty part. Food can be anything.
The Things That Make Tokyo Feel Alive In Yakuza 0
Quote

Roaming Yakuza 0's busy streets is wonderful. It's full of neon lights and interesting characters. Open worlds can struggle to find the right balance of character and curiosity but Yakuza's Kamurucho district has both. We take a closer look at how the setting grabs player interest in this critical video.
How Valve found Portal - Here's A Thing
Quote

Before Portal, there was another game. Narbacular Drop wasn't much to look at: it was brown and buggy and the word 'Narbacular' doesn't actually mean anything at all. But it had something incredible going for it. It had portals.
Things I found entertaining throughout the week relating to video games
Witcher 3 Short Film Has A Very Good Geralt
Quote

Oh hey, it's Maul, Witcherest of Witcher cosplayers, starring in this short film all about Geralt getting his sword on.
GTA 5's most ridiculous stunt showcased in 'History of Liquor Hole Legend' video
Quote

Stunting in Grand Theft Auto 5 is a hobbyist scene which has interested me for some time, and as such has seen me watch countless montage videos, dedicated challenges, and Rockstar Editor clips over the past couple of years. In that time, one of the best performers I've come across is Ash Sky Queen—a top stunter whose skydives are nothing short of spectacular.
Wolfenstein 3D remix lets you try to talk to the Nazis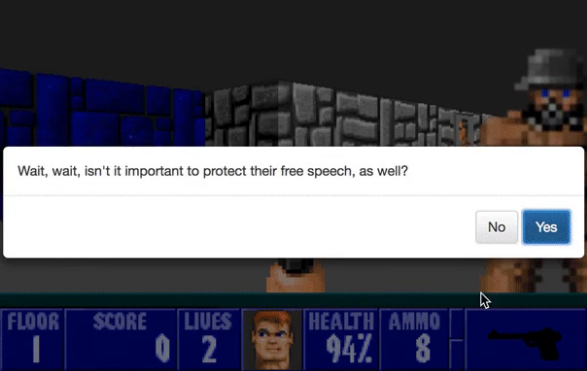 Quote

Wolfenstein 3D is primarily a game about shooting Nazis. Occasionally you'll shoot dogs too, but they're Nazi dogs. Occasionally you'll steal treasure, but it's Nazi treasure. Nazis are a common foe in videogames because they're unambiguously bad, thus triggering no moral quandaries among those who digitally shoot them.
Watch Terry Crews perform a "mock audition" for Overwatch's Doomfist
Sombra Player Proves Haters Wrong About Competitive Overwatch
Quote

"We don't expect Sombra to ever be a vicious assassin," Overwatch director Jeff Kaplan once said. Players seem to agree: Sombra is not typically understood to be a competitively 'viable' character. One player took that notion as a challenge, and the result is beautiful.
Overwatch Player Fakes Everyone Out With Lucio Wall Riding Skills
Quote

Some people—most people, probably—play Capture The Flag by barreling straight into the enemy's base, shooting down anyone that gets in the way. Lucio, however, has options.
Things I Missed From Previous Weeks
Quote

Inside is a game by Playdead that I have talked about at length for your viewing pleasure. Enjoy!
Do Games Rely Too Much on Combat?
Quote

It's understandable that combat has become so prevalent in gaming, it's a direct confrontation that easily translates into the medium, but all too often I feel that it's the easy answer to solutions. Lacking for content? Just throw in another fight. The combat system has already been made so it wont cost much just to put in fight after fight.

I love RPG's, but I'm sure we've all experienced that moment when you're trying to explore, or reach that door or trigger that cutscene, when suddenly the games decides it's time for another fight.Action can be exciting, but all too often in games it just feels like a chore.

I feel that, like most things in gaming, action needs to serve a purpose, maybe not so much in your character action games(though perhaps they could still learn something). Perhaps this is just my age talking, but like I mentioned in my Red Barrel video, fighting people just for the sake of it just doesn't get my blood pumping anymore, I can appreciate a well made shooter, but I feel that games can learn from the example set by The Last Guardian and Prince of Persia.
Don't know why these didn't show up for me last week.
Analysis: Why We Should Buff More Than Nerf
Quote

The struggle to balance a game often leads us to forget what balance changes should be doing in the first place. Make the game more fun.
The physics of trains in Assassin's Creed Syndicate
Quote

In this article, I would like to present our custom simulator which we created to model the physics of trains in Assassin's Creed Syndicate. The game is set in the year 1868 in London during the times of the industrial revolution when steam and steel marked the progress of the society. It was a great pleasure to work on this unique opportunity of bringing to life the world of Victorian Era London. Attention to the historical and the real-world details led us to the creation of this physically-based simulation.
---