PAX East, Herald's journey into the heart of oppression and bold design choices, MS will not allow penis slider, how Quadrilateral Cowboy creates relationships between characters, developers on the past and future of the immersive sim genre, music of Bastion & Transistor, developing games in Pakistan, Zelda BotW developers talk about implementing convention breaking mechanics, the fierce and justifiable anger of Night In the Woods, Hello Games to fund indie studios, Oculus to fund VR devs, IGN Brazil editor resigns after plagiarizing video, 12 Smash tournament organizers quit amid allegations of sexual harassment and misuse of funds, the creation of Monkey Island and Ron GIlbert talks about his career, Jim Sterling DDoS'd over review, Skylines celebrates 3.5 million sales, Swedish politician who streams Hearthstone, and more.
Gaming News (Announcements, release dates, previews, interviews, expansions, DLC, updates, company news, new tech, mods)
Inside and Firewatch lead PC BAFTA nominations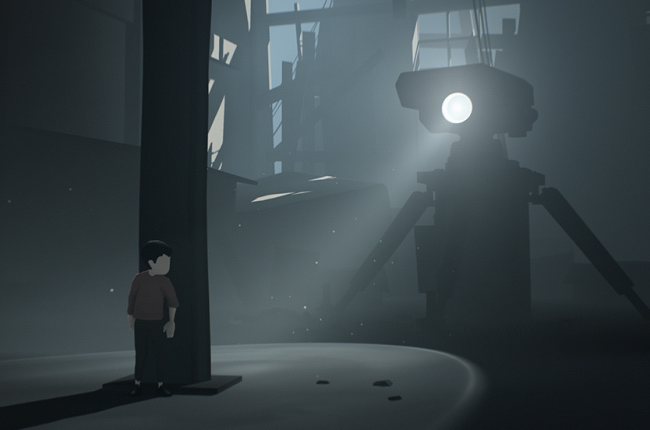 Quote

Thomas Was Alone narrator Danny Wallace to present the awards on April 6.
Steam review scores will no longer include unpaid games of any kind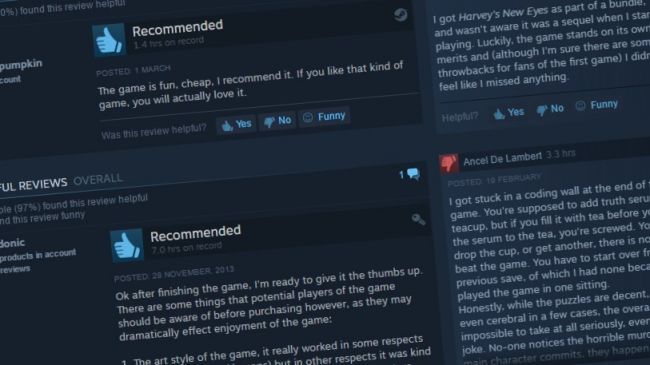 Quote

The latest update broadens the changes that were implemented last September.
PS4 games will come to PC soon via PS Now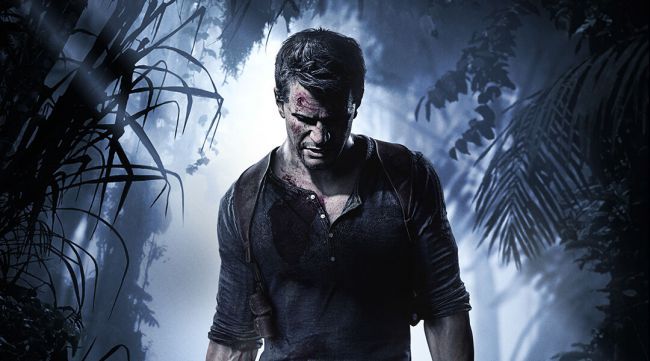 Quote

It's feasible that Uncharted 4, Nioh and more could soon be playable on PC.
Twitch Desktop App announced, open beta testing begins later this month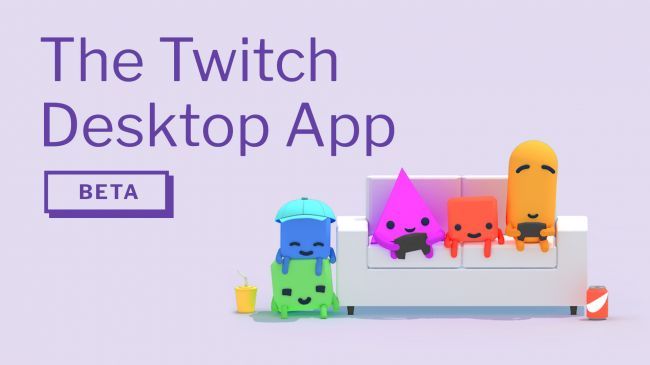 Quote

Twitch says the new app will benefit streamers and followers alike.
Seven Cool Games From PAX East To Watch Out For
Quote

At last weekend's PAX East, Kotaku's Patricia Hernandez and I had the chance to check out a ton of games in various stages of development. Several showed promise and we're excited to follow them as they move closer to release.

Overall, pink and purple platformers and action RPGs dominated the floor, reminiscent of indie success Hyper Light Drifter. Pastel hack-and-slash games were so popular that, at times, it was difficult to differentiate between them. Still, there was a lot to like on the show floor, and especially games that broke the mold.

Here are some of our top PAX East picks:
Quote

The Boston-based fan event plays host to one of the most impressive lineups of indie games in the world
System Shock remake is made for PC gamers first, says game director
Quote

Jason Fader addresses switch from Unity to Unreal 4.
System Shock 3 signs up with Starbreeze
Quote

Starbreeze are putting $12 million towards System Shock 3 [official site] in a publishing deal, the Swedes announced today. Publishing deals are rarely exciting enough for us to mention but this means:
Official Middle-earth: Shadow of War™ Gameplay Walkthrough
Quote

Today, Warner Bros. Interactive Entertainment revealed the first gameplay footage of Middle-earth: Shadow of War™, the sequel to the critically acclaimed Middle-earth: Shadow of Mordor™.

This Gameplay Walkthrough introduces viewers to the next generation of the innovative Nemesis System with the addition of Nemesis Fortresses, where players must utilise different strategies to conquer dynamic strongholds and forge their personalised Orc army. In this video, Talion and Celebrimbor, who return as the Bright Lord, must lead a fortress assault on the mountain valley of Seregost and take it from one of Sauron's Overlords. To succeed, they will use the power of the New Ring to recruit Followers during enemy encounters—a new mechanic allowing gamers to establish entirely new stories of loyalty, betrayal and revenge. This Gameplay Walkthrough is just one of the millions of possibilities that players will experience in Middle-earth: Shadow of War™.
Middle-Earth: Shadow Of War's Nemesis System Is About Friends As Well As Foes
Quote

Middle-Earth: Shadow of Mordor was a game about guerrilla warfare... and also falling in love with orcs. By contrast, this summer's sequel, Middle-Earth: Shadow of War is a game about full-scale warfare... and also falling in love with orcs.
A Very Serious Conversation About Orc Romance In Shadow Of War
Quote

"I don't think orcs kiss, but they do get very drunk," he said. "The grog that they're having, which is somewhere between alcohol and meth, that's kind of fueling the craziness that is Mordor. I'm sure they do all sorts of things [while on it]."
Middle-Earth: Shadow of War builds on the best part of Shadow of Mordor: the stories
Quote

When you think about 2014's Middle-earth: Shadow of Mordor, what is it you remember the most? It's probably not the mix of action and role-playing game mechanics, though they were certainly well-developed. It probably wasn't the deep plot and connection with J.R.R. Tolkien's epic Lord of the Rings series — most fans had to get over how much Shadow of Mordor breaks with the tone and lore of the series.
Tale of Ronin is a Game Where You Face the Dishonour of Losing Your Master
Quote

When you die in Tale of Ronin you begin again as a new samurai, but one walking in the same world as before, following in the footsteps of your previous incarnation. Dead Mage's RPG doesn't give much a way about its machinations in its reveal trailer, but the team is interested in telling the tale of the end days of the warriors that served.
The retro-FPS Strafe has been delayed until May
Quote

We said in our preview that Strafe's shooting needs work, and apparently the developers agree.
Exploring 3 of Mass Effect: Andromeda's Vast Worlds - IGN First
Quote

Take of tour with us as we explore Voeld, Kadara and Eos in Mass Effect Andromeda and encounter some massive enemies.
Mass Effect: Andromeda launch trailer arrives a little early
Quote

Despite being over a week away from release, the Mass Effect: Andromeda launch trailer has joined EA and Bioware's final marketing sprint. There have been a lot of trailers, but this could be the last. (Not likely.)
Mass Effect: Andromeda Multiplayer Hands-on Impressions - PAX East 2017
Mass Effect: Andromeda - Touring the Tempest and Meeting the Crew - IGN First
I tried to ask the important question
But I have not received an answer.
Mass Effect Andromeda: Driving and Upgrading The Nomad - IGN First
Mass Effect: Andromeda - Introducing Jaal Your Angara Teammate (4K) - IGN First
Mass Effect: Andromeda character creation
Quote

Tyler gives us an overview of the character customization tools in Mass Effect: Andromeda.
Mass Effect Andromeda: A Detailed Look at Eos
Mass Effect Andromeda: Full PAX East Single Player Panel
Quote

Bioware developers answer fan questions, share their experiences, and commentate over new gameplay from Mass Effect Andromeda.
Mass Effect: Andromeda's 'recommended' system predicted to run 30 fps at 1080p
Quote

So the estimate may be conservative, as we suspected. We have a GTX 1060 in the office, so as soon as we can we'll test Andromeda with it and report back on how it performs. The original story follows below.
Mass Effect: Andromeda's multiplayer closely mirrors ME3's frantic wave battles
Quote

We go hands-on with Mass Effect Andromeda's four-player horde mode.
Mass Effect: Andromeda contains over 1,200 speaking characters
Quote

It approaches double the number of characters in Mass Effect 3, which had "something like 670."
Five Hours In, Mass Effect: Andromeda Is Overwhelming
Quote

I'm about five hours into Mass Effect: Andromeda, and so far, it seems like Bioware has created a behemoth of a sci-fi action RPG.
Undead Cafe Game Necrobarista Was Made Out Of Frustration With The State Of Anime
Quote

Recently, a game called Necrobarista caught my eye. It's about a cafe the dead return to for one last cup of coffee, and it's got an art style that screams Persona. That's no coincidence. Necrobarista's developers told me the game arose from their "love-hate relationship" with anime and visual novels.
The Franz Kafka Videogame emerging in April
Quote

As Alice O'Connor awoke one morning from a troubled dream, she found herself changed in her bed into some monstrous kind of video game blogger. Oh bugger.
A Musical Indie Game Starring A Teen With A Cosmic Guitar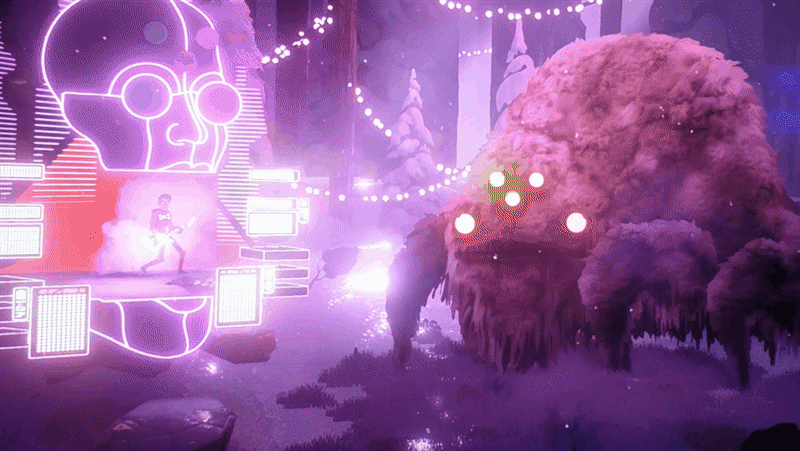 Quote

Game designer Johnny Galvatron first doodled the monsters of The Artful Escape of Francis Vendetti in his student math book, years ago. "I wasn't a great math student," he said, delightfully pointing out The Artful Escape 's space whale and "suborbital jellyfish." The short PAX East demo of The Artful Escape of Francis Vendetti showed off a psychedelic, sonically gripping action platformer that drew in attendees with its confident chord progressions and glittery aesthetic.
Sci-fi Show 'Orphan Black' Gets Puzzle Game Clone
Quote

'Hitman Go' style game is now in closed beta, will be out later this month
What Remains of Edith Finch comes out April 25
Quote

How about some family history, gang? What Remains of Edith Finch [official site] is a creepy-vibed collection of family stories from Giant Sparrow.
Fire Emblem 3DS Remake Features Some Major Changes
Quote

In addition to dungeons and a world map, the traditional weapon wheel is gone, mages expend health to deal damage, and more.
Fire Emblem Echoes introduces two new characters, unit movement rewind system
Quote

The latest on the upcoming 3DS re-imagining.
Story details, screens, and the cast have been revealed for Telltale's Guardians of the Galaxy
Quote

The story is completely standalone, nothing to do with either the upcoming movie or the one that's already out.
Shared Universes, New Stories, And The Future For Marvel In Games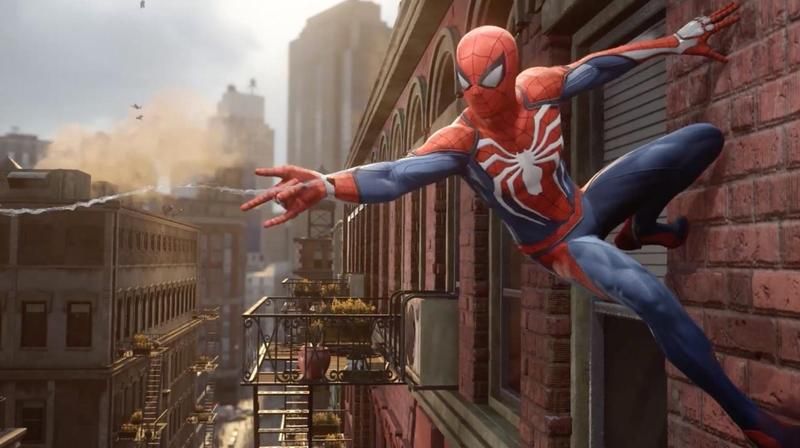 Quote

The last decade or so has seen Marvel conquer almost every corner of pop culture, but paradoxically, the reverse has happened in games. Once a key brand in console and PC gaming, the House of Ideas seemingly retreated in recent years, all the while making huge strides in film and television. The Marvel brand and its roster of characters like Iron Man, Spider-Man, the Hulk, Thor, and more have never been stronger. But in games? Marvel was a shadow of its former self.
Steven Universe RPG Coming To Consoles This Summer
Quote

In 2015 Cartoon Network Games and developer Grumpyface Studios released Steven Universe: Attack the Light, one of the best mobile role-playing games ever. This summer they're back and on game consoles with Steven Universe: Save the Light.
The American Dream is a satire about gun culture
Quote

At this year's PAX East in Boston, a friendly young man named Nicholas McDonnell shook my hand while an associate helped me into an Oculus Rift headset and a pair of Touch controllers. Once in VR, I found myself seated in a bullet-shaped car on a kind of carnival ride. A 1950's style narration began, trumpeted by a cutout of the family dog. It promised to show me the wonder of a future living with guns.
Nex Machina is coming to Steam
Quote

Making it Housemarque's second game to launch on PC in 18 years.
Metroidvania Momodora: Reverie Under the Moonlight is getting a PS4 and Xbox One release
Quote

Acclaimed side-scrolling adventure makes its console debut on Thursday.
PC's Monster Hunter, Dauntless, gets a new gameplay trailer
Quote

In Dauntless you team up with three pals with different skillsets and you roam the lands looking for massive monsters to twat with big sticks. Check out the new trailer above to see how that looks in action.
StarCraft Remastered rumored to be coming this summer
Quote

The rumor of an HD remake persists.
Styx: Shards of Darkness' launch trailer makes time for a dig at Assassin's Creed
Quote

Cyanide's goblin-based stealth game out next week.
Stage an ape escape with simian smash 'em up Ape Out
Quote

Prison breaks are frantic enough as it is, just imagine how stressful they would be if you added an ultra-violent and intelligent gorilla to the mix. In a bloody reveal trailer, Devolver Digital have unveiled new action game Ape Out which tasks players as one irate ape, hellbent on escaping from its enclosure.
Mirage: Arcane Warfare - PAX East 2017 Gameplay
Quote

This all new 10-minute video features a sneak peek at what players of Mirage: Arcane Warfare's upcoming closed beta will be able to experience including new magic abilities, reworked character classes and brand new maps.
New Friday the 13th trailer is like an '80s-style montage of brutal murder
Quote

We get our first look at legendary horror artist Tom Savini's new Jason model, too.
Starting as a survival game, Tequila Works discuss Rime's design process
Quote

With Rime now having an official release date for PC, Tequila Works have begun releasing special developer diaries about the pastel coloured island adventure. In this first developer diary, the team talks about the inspirations for Rime, alongside the original concepts for the game.
Yonder looks a bit Zelda, a bit Stardew Valley, all lovely
Quote

It's Zelda filtered through Stardew Valley, a game where you save the world by helping people with your talents for farming, fishing, crafting, and such. No combat!
14 Minutes of Hob Gameplay - PAX East 2017
Quote

Watch us transform the world in this stylish Zelda-inspired adventure.
Full Throttle Remastered rides again in April
Quote

Double Fine's update brings new artwork along with remastered sound and music, and the option to switch between the old and new sound, graphics, and UI separately as you see fit.
Crash Bandicoot N. Sane Trilogy debut Crash Bandicoot 2 gameplay
Quote

Three minutes of the game's "Hang Eight" level.
PlayerUnknown's Battlegrounds will hit Early Access on March 23, and here's the official trailer
Quote

It's the new battle royale shooter from developer Bluehole and Brendan Greene, currently in closed beta.
Panzer Corps 2 is in production using Unreal Engine 4, due out 2018
Quote

Slitherine have announced Panzer Corps 2, which means the first game can finally come how after five years of active duty reinventing the wargame genre with a blend of accessibility and complexity so perfectly balanced even a genre newcomer could turn up and turn things around for the ill-fated Axis armies.
There's a new Reservoir Dogs video game, and it actually looks cool
Quote

Reservoir Dogs: Bloody Days pays homage to Quentin Tarantino's classic crime film
Quake Champions demos debut Blood Covenant arena
Quote

In what's been a busy week for id's incoming arena shooter, Quake Champions has teased its first arena—named Blood Covenant. This follows news of signups for its imminent closed beta, as well as a first look at its debut champion Nyx.
FTL and Borderlands crash together in this co-op VR game from the makers of Chronos
Quote

What if instead of commanding the crew, you were the crew?
Soulstorm is darker, more sinister and goes places other games haven't, says Oddworld Inhabitants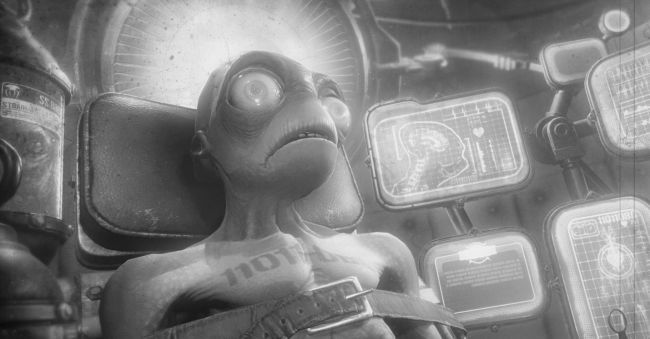 Quote

Announced last year, Oddworld: Soulstorm marks the series' next instalment, which promises an "all-new" Abe and a darker, more mature narrative. I caught up with Oddworld's Peter Chapman to discuss its premise, its ongoing community ARG, and what we can expect from Abe's next, more sinister outing.
Action MMO Tera Coming To Xbox One And PS4
Quote

Remember Tera, the massively multiplayer online role-playing game with the really cool combat system that came out on PC back in 2012? The free-to-play game is coming to Xbox One and PlayStation 4 later this year.
Take down the Nazi war machine in co-op shooter Raid: World War 2
Quote

The four-player FPS is due this summer, and you can try it this weekend at PAX.
Quake Champions trailer reveals its first champ, the stealthy assassin Nyx
Quote

Just one day after announcing the upcoming closed beta for the sort-of-new arena shooter Quake Champions, Bethesda has taken the wraps off the game's first champ. Nyx is all about speed and agility over raw power and toughness, and can harness the power of the sacred Fathom Orb to "Ghost Walk" invisibly past enemies.
The Banner Saga 3 Kickstarter is over, is funded with over double its $200,000 goal
Quote

The Kickstarter for The Banner Saga 3 is over, netting $416,986, well over its $200,000 goal.
Rain World, the survival-platforming story of Slugcat, comes out this month
Quote

I'm not very good at platformers, but in spite of that I've been keeping a close eye on Rain World. I love the look of the lo-res post-apocalyptic setting, and Slugcat, the spear-wielding half-slug, half-cat creature who is "both predator and prey in a broken ecosystem," is utterly adorable. Earlier this year it was slated for release sometime in 2017, and today publisher Adult Swim Games nailed that down to the pleasantly-soon March 28.
Everything new in Stellaris: Utopia, one of Paradox's biggest game updates ever
Quote

Link yourself to a hive minds, build Dyson spheres, or convert all of your citizens into robots so they can live forever.
THE DIVISION CELEBRATES ANNIVERSARY, FREE YEAR 2 CONTENT PLANS REVEALED
Quote

One year ago, Division Agents hit the streets and set out to save New York – a city decimated by disease and left in chaos by nefarious groups looking to seize power. In that year, The Division has seen the release of the Underground, Survival, and Last Stand expansions, as well as several key updates driven by community feedback, and the introduction of a public test server for the PC version of the game.
Victor Vran: Fractured Worlds expansion is coming this spring, so here's a new trailer
Quote

The Motorhead expansion that was announced in 2015 is on the way, too.
Cities: Skylines sells over 3.5 million copies, free Pearls from the East DLC planned in celebration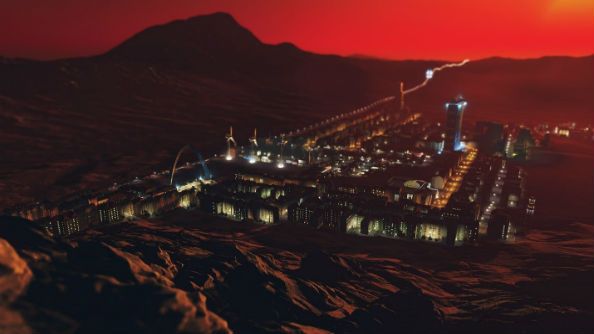 Quote

Paradox have revealed that Cities: Skylines, on its second anniversary, has sold over 3.5 million copies across all platforms. In celebration, there's some free DLC coming.
Duelyst is getting its third expansion next week, here's a first look at six new cards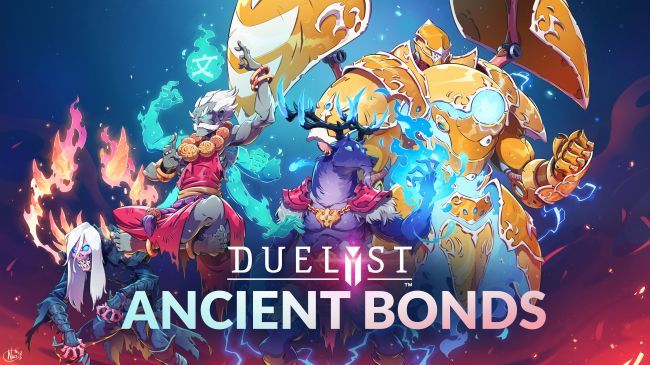 Quote

Ancient Bonds will add 39 new cards and a new keyword.
Elite: Dangerous video teases an alien base and more terrifying-sounding ships
Quote

Remember a little while back when Frontier lifted the lid on Elite's aliens with a cool in-game Easter egg? Well, it looks like there's another one coming.
Gears of War 4's developers have worked out why the Gnasher sometimes misses point blank
Quote

It turns out Gears of War 4's Gnasher had a strange problem that meant players would sometimes miss when it looked like the should kill.
Space Hulk: Deathwing's road to recovery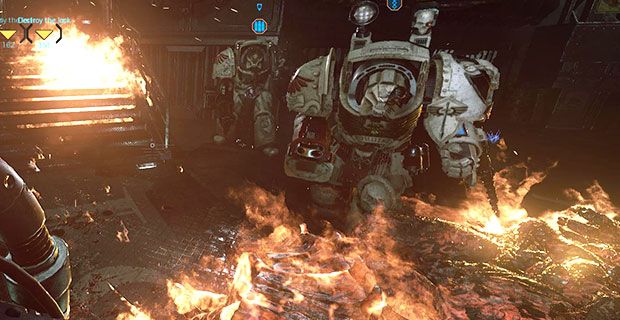 Quote

Not everyone suffered similarly, with AMD graphics cards particularly bearing the brunt, but it was serious enough that "our first priority after the release was to fix the most urgent technical issues," say devs Streum On Studio. As such, here'er the at-a-glance main fixes in Update 4:
Ubisoft just banned thousands of For Honor AFK farmers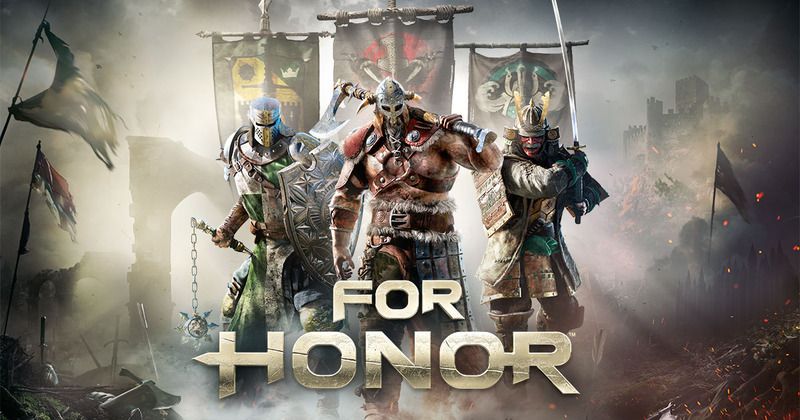 Quote

Earlier this month, Ubisoft warned the For Honor community it was ready to take action against AFK farmers.
New Torment Tides of Numenera Content - Updated Our Journal (66): Beyond the Beyond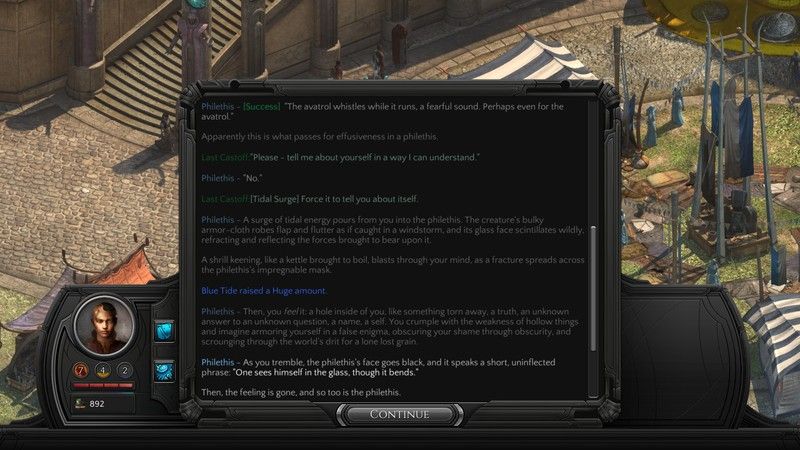 Quote

To that end, we are pleased to announce that we will be working on additional content and updates for Torment post-release. These updates will include:

Oom ("The Toy" companion).

Voluminous Codex.

Crisis system improvements.

Our initial updates to the game will focused on bug fixes, optimizations, and other improvements, while the content additions will come later down the line. Both the patches and content updates will, of course, be completely free for all Torment owners, including backers, PC buyers, and console players. We will have more news on these in the coming weeks and months!
Battlefield 1's first expansion is a promising start
Quote

Hands-on with the new guns, tanks, maps, and Frenchmen in They Shall Not Pass, available tomorrow.
Hands-On With Final Fantasy XV: Episode Gladiolus
Quote

At PAX East 2017, I played around 30 minutes of the upcoming Final Fantasy XV: Episode Gladiolus (The full DLC should take around 2-3 hours to complete). While story spoilers are off the table, I'm eager to share just how Gladiolus plays.
The Legend of Zelda: Breath of the Wild Teaming Up With Monster Hunter XX
Quote

According to Inside, by completing special DLC event quests, players can get Zelda gear.
Planet Coaster free spring update adds vandals, pickpockets, CCTV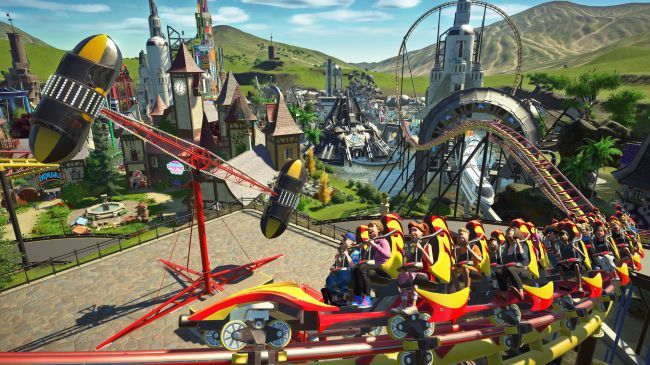 Quote

"A new danger lurks in the world of Planet Coaster."
Rocket League hits 10.5 million sales, has no plans for sequel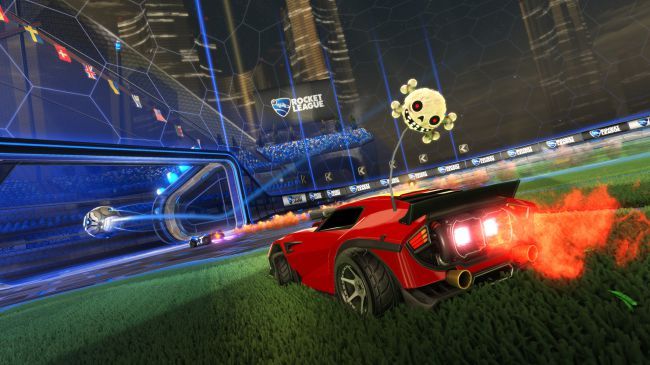 Quote

Our goal is to keep making Rocket League better, says Psyonix vice president.
Halo Wars 2 gets a 9.9GB performance patch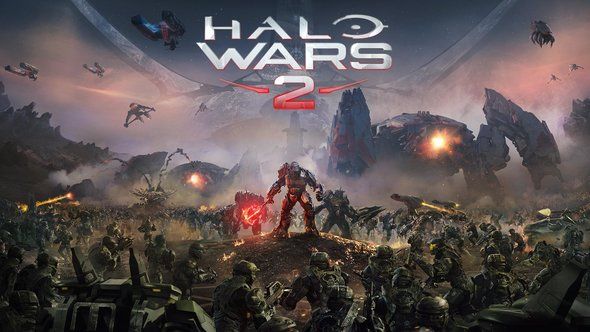 Quote

Since launch, some people have been hit with performance issues and crashes in Halo Wars 2, so they've been eagerly awaiting a fix. Hopefully, that wait is now over, as there's a patch out to address the most common issues.
Penis slider will be removed from Conan Exiles on Xbox One
Quote

Funcom's bold attempt at championing the male form in Conan Exile will be toned down for the game's Xbox release.
Why No Man's Sky's creators are funding other game studios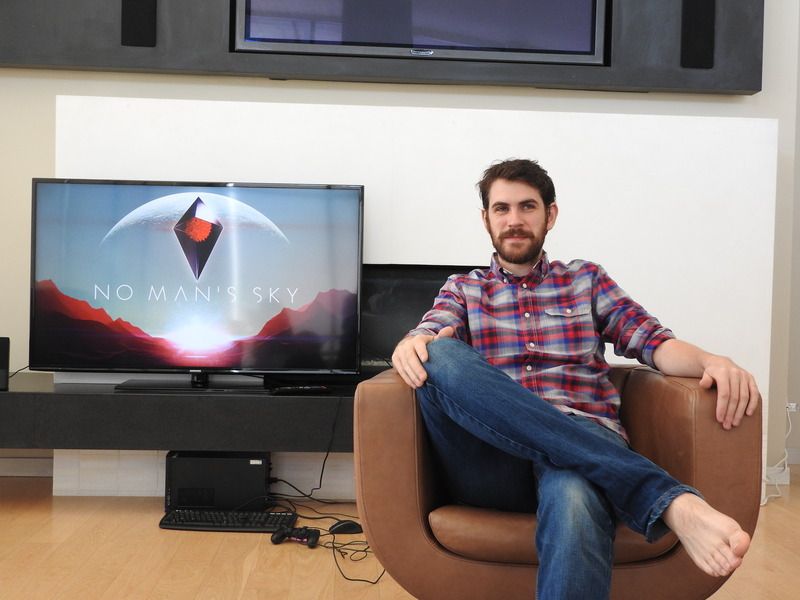 Quote

The team at Hello Games built their dream game, and now they want to help struggling creators who are trying to do the same thing.
Oculus spending $500M+ on funding VR devs because 'we don't want this to take decades'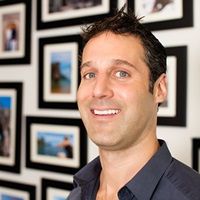 Quote

"We understand that the fastest way to get VR to the masses is by taking leaps forward in the quality of content...I watched that happen over decades for the PC. We don't want this to take decades, so somebody has to put in resources to get it to grow more quickly."
Legal feud over Facebook-owned Oculus has another Dallas chapter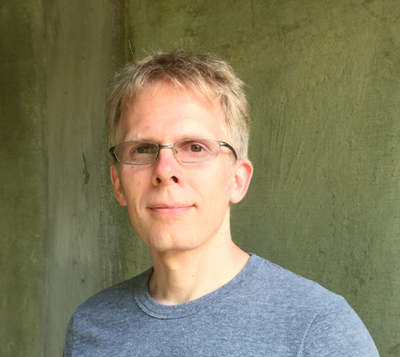 Quote

A Dallas video-game developer whose company was bought by Facebook has filed a federal lawsuit against his former employer, saying it owes him more than $22.5 million and refuses to pay because of "sour grapes."
Command & Conquer co-creator Louis Castle to head Amazon Game Studios Seattle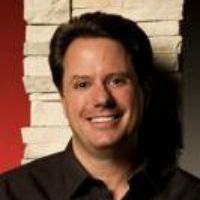 Quote

Amazon Game Studios has picked up Louis Castle to head up operations in its Seattle-based development house. His new role will see him working on the studio's 'built for streaming' multiplayer title Crucible.
NAUGHTY DOG CO-PRESIDENT CHRISTOPHE BALESTRA ANNOUNCES DEPARTURE FROM STUDIO
Quote

Christophe Balestra, co-president of Uncharted and The Last of Us developer Naughty Dog, has announced he will be leaving the company on April 3.
Unity to sponsor 50 developers affected by the Trump travel ban to attend Unite Europe
Quote

Unity Without Borders will be offering 50 developers a trip to Unite Europe in Amsterdam.
Arma 3 celebrates four-year anniversary with machinima contest
Quote

Highly modified entry Brass takes top honors
Blizzard Bans Top World Of Warcraft Players For Trading Dungeon Runs For Cash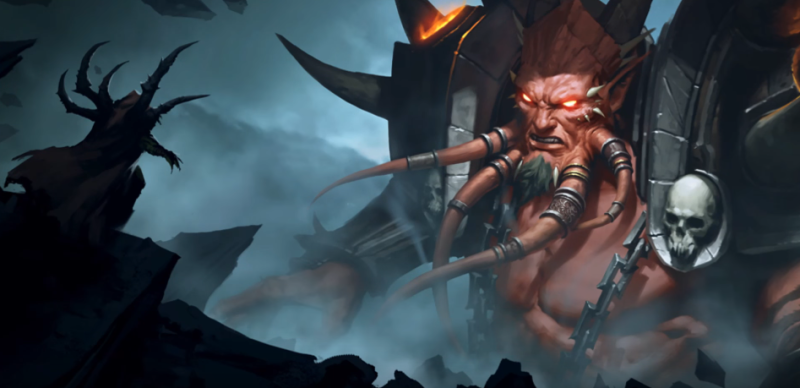 Quote

It's one thing to run a friend through a dungeon that might be a little too rough for them because you're a Cool Pal. It's something else entirely to do it for a rando and ask for real money in return. In World of Warcraft, the latter is unacceptable, and Blizzard's started banning top players for it.
IGN Brazil Plagiarized Writing On Games Video and Resigns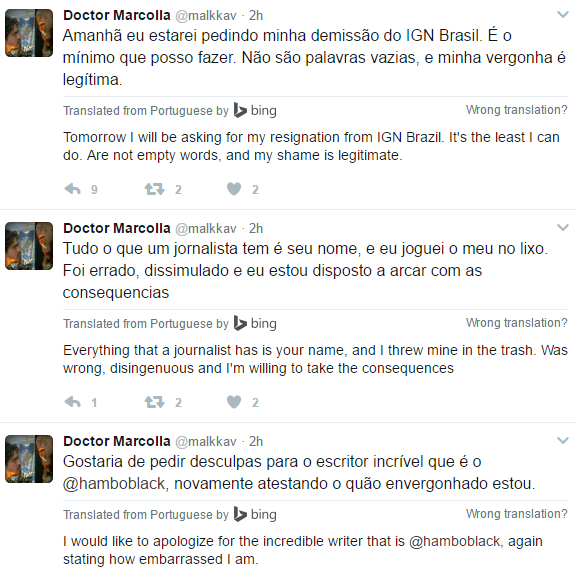 Popular YouTuber JonTron Has Some Batshit Crazy Thoughts on Immigration He'd Like to Share
Quote

Over the course of two hours, Jafari's comments on the stream ranged from baseless to deeply inflammatory. In addition to his ludicrous claim about Mexicans attempting to somehow recapture American land, he said that "we don't need immigrants from incompatible places" and that white people were going through a "demographic displacement" due to immigration, which he likened to apartheid South Africa. Truly the mind reels. But wait, there's more.
Let's talk about that 'bad review' of Breath of the Wild
Quote

It's not about praise for those who made it, it's about praise for those who bought it

Report: China halts licensing for South Korea-made games amid political turmoil
Quote

Releasing a game in China as a non-Chinese developer was already a complicated ordeal that required compliance with a number of government-imposed restrictions and a complex licensing process, but publishing in the country is now a seemingly impossible feat for South Korea-based game developers as the Chinese government has instituted a full ban on the release of new South Korea-developed video games.
Sony PlayStation is hosting a summer camp for young girls interested in game dev
Quote

Girls Make Games, the all-girls game development summer camp, is in its fourth year and still going strong. Now they've got a new sponsor, Sony PlayStation, and a super-sized, three-week camp in California.
Morrowind fan remake Skywind teases majestic Silt Striders in new trailer
Quote

A closer look at Morrowind's native giant creatures.
The Modders Who Decided To Fix Skyrim's Bad Romance
Quote

Skyrim is has plenty of dragons, warriors and adventure. One of the more disappointing features, however, is romance. In this video, we discuss the shortcomings of vanilla romanceable NPCS, and how modders such as myself sought to create more realistic relationships in a classic RPG.
Fallout 4 mod lets you export and share your settlements with other players
Quote

Scan your settlement and create a blueprint that can be imported into another player's game.
Civilization VI Is Already So Much Better
Quote

It's been five months since Civ VI was released, and if you thought—like with Civ V—that you'd be waiting years for the game to get better, boy have I got news for you.
Pokemon Red has been 'fully recreated' in Minecraft with 357,000 command blocks
Quote

The near-perfect recreation even includes some of the "iconic bugs" found in the original game.
Esports News
The Weekend In Esports: The World Cup Of Killer Instinct Returns
Quote

This weekend Killer Instinct fighters across the country will descend on the Tobin Center in San Antonio, Texas to rip each other's digital guts out. But no tea bagging please, that would be disrespectful.

But qualifiers for Dota 2's Kiev Major, Street Fighter V's Final Round 20, and the last qualifiers for the next season of Rocket League Championship Series are also going on. Below you'll find where and when you can catch all the weekend's biggest events in competitive gaming. Let us know what you'll be watching in the comments or if you think there's something we might have missed.
Meet the Swedish Politician Who Streams 'Hearthstone'
Quote

Rickard Nordin is using Blizzard's blockbuster card battle game to raise awareness for esports legislation
Washington D.C. sponsoring major esports team, and building esports arena
Quote

Max Brown, the chairman of Events DC, which manages conventions, sports and entertainment in the District, told Mashable that the $65 million, 4,200 seat arena being built for the Washington Mystics of the WNBA will also be "fully tailored and wired for esports."
12 Smash Tournament Organizers Quit After Leader Accused Of Multiple Acts Of Sexual Harassment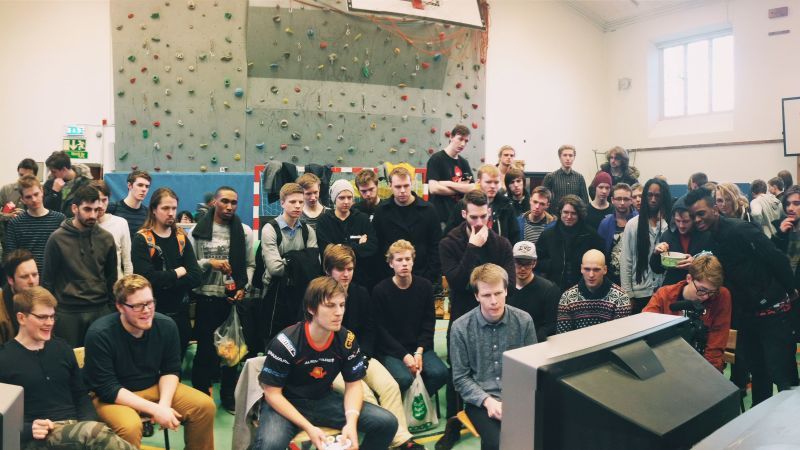 Quote

Several core members of the BEAST crew, an organization that hosts an annual Super Smash Bros. tournament, announced their departure today in the wake of sexual harassment allegations brought against BEAST head organizer Lolex.
Indonesia Esports Media Company, RevivaLTV, Scores Funding
Quote

The Esports investment scene in Indonesia is heating up with Zhexin IT Co's Indonesian unit, DNC Capital, announcing an investment into RevivaLTV, an Indonesian based Esports media company.
INSIDE THE STREET FIGHTER FIGHT CLUB - IGN'S ESPORTS STORIES
Quote

Fighting game veteran Alex Valle has turned two decades of passion and competition into a business. Alex and Co-Founder Jimmy Nguyen started Level Up Productions which livestreams Wednesday Night Fights, a weekly FGC tournament where pros, amateurs, and nearby SoCal residents compete in Street Fighter V, Smash Melee, and many other fighting games.
The Qualifiers For Dota 2's Kiev Major Have Been A Mess So Far
Quote

The qualifying system for Dota 2's majors has its roots in an egalitarian impulse where—theoretically—a team of amateurs could win an open and then regional qualifier, and find themselves competing in a major against professionals. But for the upcoming Kiev Major, that egalitarian has ran smack dab into the reality of tournaments with only one or zero teams, and a team of commentators conceding in a final because they were accidentally winning.
American Dota 2 Team Moves To Southeast Asia For Qualifier, Loses Every Match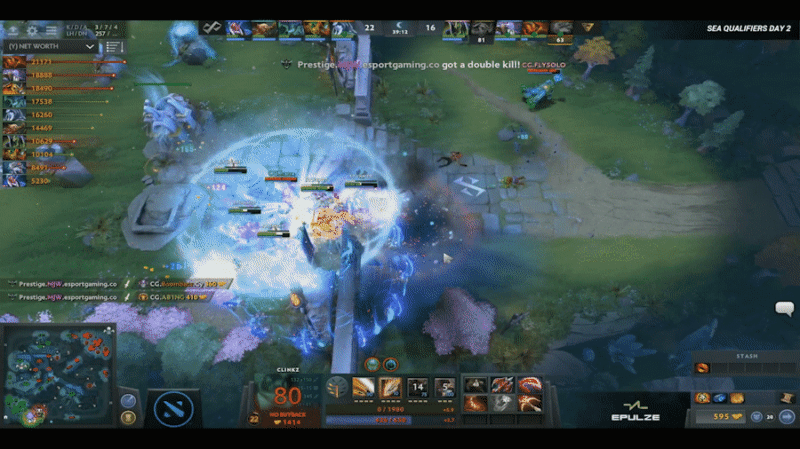 Quote

The regional qualifiers for the next Dota 2 major have been exciting, with over 100 matches played in the last 48 hours. The Kiev Major boasts a prize pool of $3 million, and so everybody and their grandmother has been competing to earn a spot, including one team that made a desperate move to somewhere in the southeast Asian region to do so.
Team Liquid Brings In League Star To Try And Avoid Relegation
Quote

Yiliang "Doublelift" Peng will be playing for Team Liquid for the rest of the League of Legends spring split, after a last-minute trade from Team SoloMid earlier this week. The game's all-time leader regular season kills, he'll need to start racking them up in a hurry.
BlazBlue Player Makes 100% Sure He Won Before Celebrating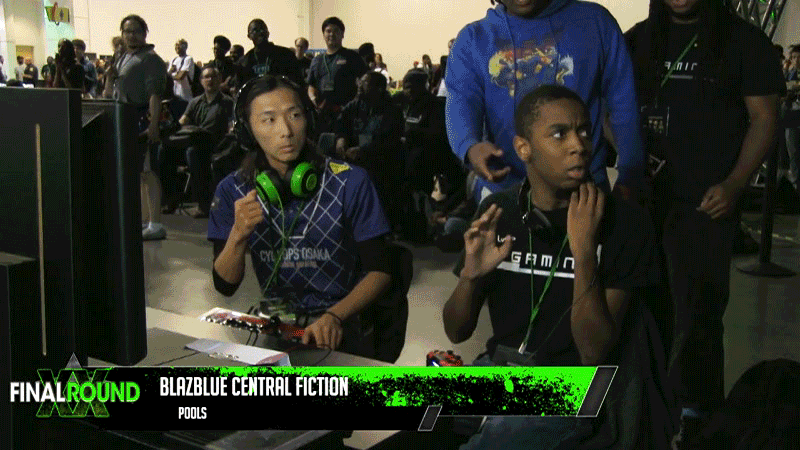 Quote

One competitor at this weekend's Final Round 20 fighting game tournament was so astonished by his win that he double (and triple) checked that he was moving on before letting his excitement show.
Player Becomes First Woman To Win International Pokémon Tournament
Quote

Last weekend's big Pokémon tournament in Australia saw many famous players, including two world champions, duking it out for the top title. Zoe Lou, a player with no previous major finishes, stunned and thrilled the community by rising above competition. In doing so, she has become the first woman to win an international Pokémon event in the oldest age division.
Street Fighter V Player Delivers Epic Pop-Off After Crushing Rival
Quote

Rivalries drive esports, and there's few places with better beef than the fighting game community, or FGC. Joshua "Wolfkrone" Philpot and Kenneth "KBrad" Bradley's ongoing feud came to a head last night at Final Round 20 in Atlanta, Georgia, and the resulting conclusion could be called the "pop-off heard 'round the world."
Collegiate StarLeague Reveals $100,000 North American Grand Finals Event to be Held in Toronto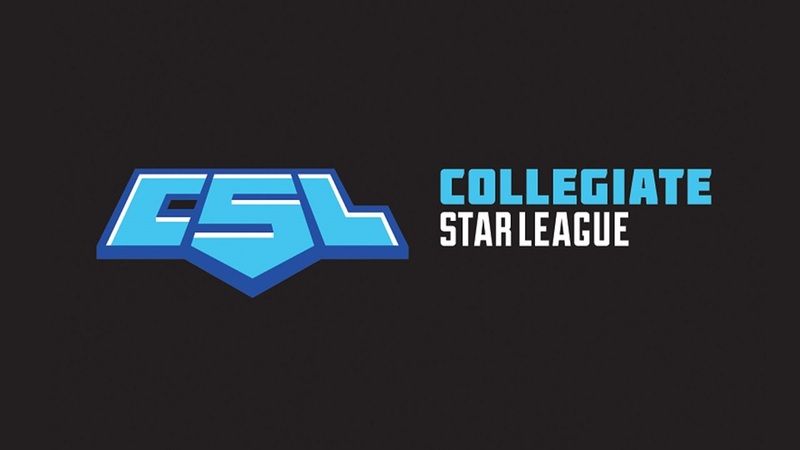 Quote

Collegiate esports fans, rejoice! The Collegiate StarLeague has revealed details on its annual North American Grand Finals event, which will take place in May in Toronto. The event will be held in partnership with Toronto-based Cineplex—who acquired esports organizer WorldGaming (formerly Virgin Gaming) back in 2015.
New Zealand High School Esports League Launches, Includes 50 Teams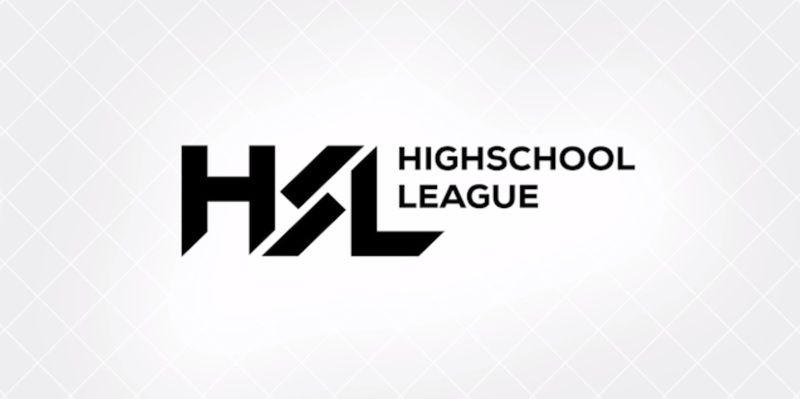 Quote

High schools across New Zealand are launching a massive esports league, featuring more than 250 students and 50 teams. The New Zealand High School Esports League, in partnerships with Letsplay.live—an Australasia-based esports network—and the New Zealand eSports Federation, is now the region's largest high school esports league.
Another day, another Esports mismanagement scandal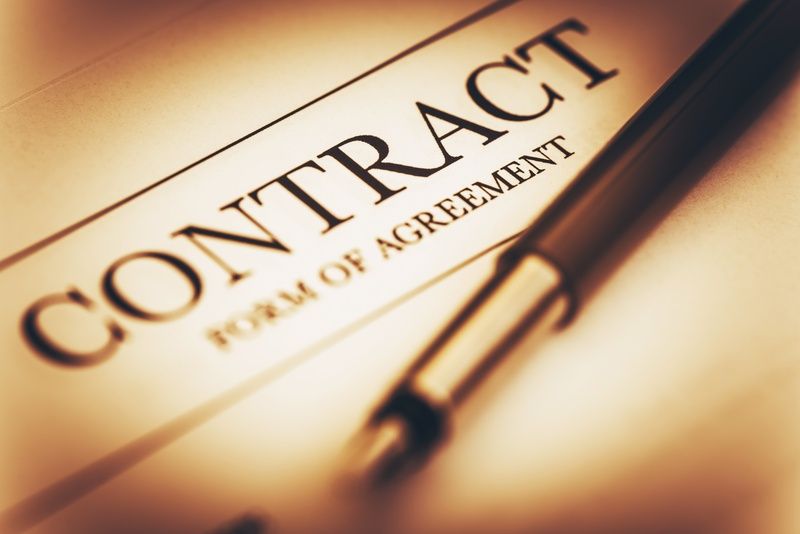 Quote

As reported by The Score Esports and Mashable, at least three Dota 2 teams, a broadcaster and a production company, BEAT Gaming, are claiming that they have not received the negotiated payment from Northern Arena, after working with the company for the November's Northern Arena Beat Invitational. The teams, compLexity Gaming, Alliance, and Team NP, are owed a total of $26,000 and still awaiting payment, while MoonduckTV, the company representing the broadcasters, plans to send a legal notice.
Smash Bros. Community Raises Over $23,000 For Sick Player's Hospital Bills
Quote

On February 19th, 2017, Nicholas "Ministry" McGuire went into cardiac arrest at the Swedish Super Smash Bros. tournament Beast7. Now, the Smash community at large has banded together to raise over $23,000 for his estimated $200,000 hospital bill.
Crowdfunding News
Quote

Mordhau is a multiplayer medieval melee game featuring large open battles, siege engines, and mounted combat.
Spectrum Vega+ funding halted by Indiegogo, backers are demanding refunds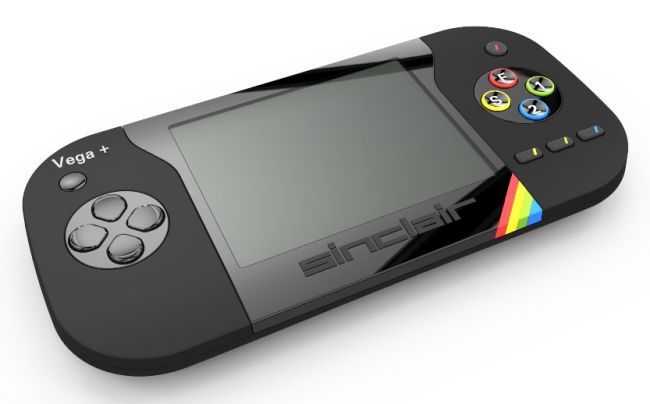 Quote

The campaign to fund the retro handheld console began early last year.
Content I found interesting this week (interviews, reviews, think pieces, history, music, culture, design, art, criticism, etc)
Herald journeys into the heart of injustice and oppression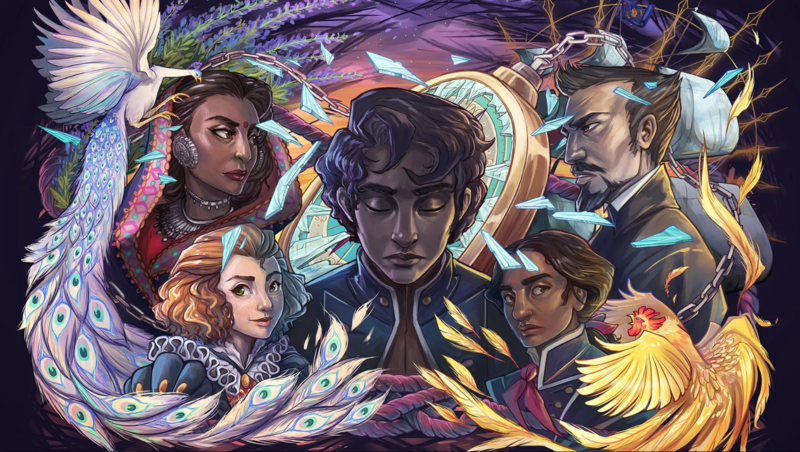 Quote

This is a bold design choice. Popular entertainment, and video games in particular, demand immediate satisfaction, a clear road to victory. But I'm glad that a game about powerlessness is unafraid to show me what that really means.
What it's like making games in Pakistan
Quote

The Pakistani Google Play store has pages of games that are similarly inspired by political events. From protests against election rigging being turned into infinite runners to political cronyism being turned into a fighting game, these games from young Pakistani creators are using the medium to poke fun at politicians and public figures. Almost all of these games are free.

Yet on the opposite end of things, there also exists a mainstream Pakistani game industry. There are multiple local studios that work with large overseas clients like Disney Interactive and Zynga. This work can include animation, porting games to various devices, QA testing or designing DLC. For example, it was Lahore-based Caramel Tech that handled the Android and Facebook ports of the iOS hit Fruit Ninja.

Being an entrepreneur anywhere is risky, but life in Pakistan presents specific challenges. Nevertheless, some have developed strategies to make it work.
A Day With Grammy Nominated Video Game Composer Austin Wintory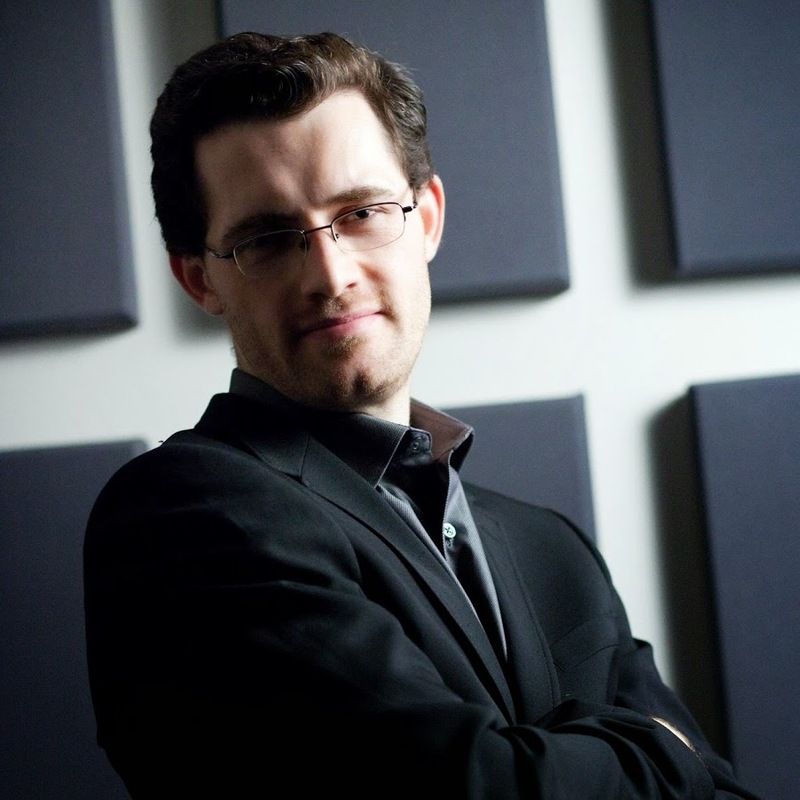 Quote

Composer Austin Wintory is an unusually humble guy despite his enormous success. His work is extensive and varied, from the ragtime piano of indie hit Monaco to the waltzes of Assassin's Creed Syndicate and the sweeping orchestral scores of The Banner Saga, Abzu and Journey. That last one earned him a Grammy nomination in 2013, famously the first (and still the only) nomination for a video game score. Wintory may be the most widely respected and in-demand game music composer right now, and he's certainly already joined Halo composer Marty O'Donnell, Final Fantasy's Nobuo Uematsu, and Nintendo's Koji Kondo as a household name among gamers.
Crafting the unique, genre-defying horror of Stories Untold
Quote

Stories Untold is one of the most interesting games I've reviewed so far this year. It was developed by No Code, a small team led by Jon McKellan, whose previous development work includes designing some of the retro-futuristic visuals in Alien: Isolation. It's a fascinating, subversive experiment in storytelling with a sinister atmosphere, satisfying puzzles, and a beautifully understated '80s aesthetic, but it all started with a game jam.
For three years, the only copy of the Oregon Trail source code was printed on a stack of paper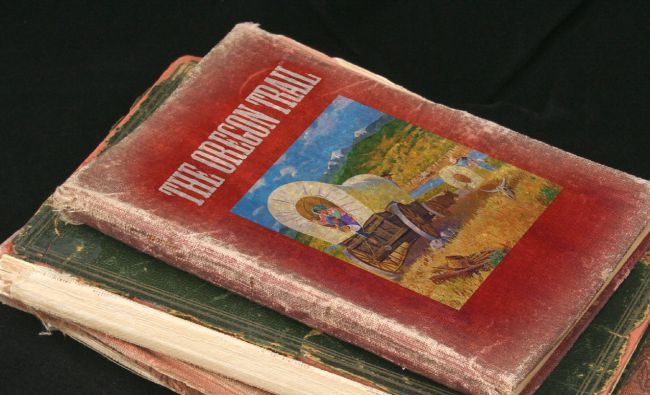 Quote

On December 3, 1971, college history-teacher-in-training Don Rawitsch presented his class with a new way to learn about the American west: a computer game called The Oregon Trail. The students interacted with The Oregon Trail via teletype, a fancy typewriter that connected to a mainframe computer and printed output from the software on sheets of paper. There was no screen, no animation to convey the game. Just text, printed at a rate of 10 characters per second, and a single sound, the only audio feedback the teletype could muster. They were blown away.
You Can Make A Game About Government Surveillance, But You Can't Make People Care
Quote

Orwell's central conceit is nothing if not timely. The game casts players as a fictional Big Brother, sifting through people's private communications and picking info that might connect them to a terrorist plot. Months after its release, however, the game's developers are worried about another timely issue: apathy.

The team's goal with Orwell wasn't to impart a particular message, but simply to make people question potentially insidious frameworks underlying their everyday lives.
Elite Dangerous player uses Commander Creator and VR to stand next to his deceased brother once again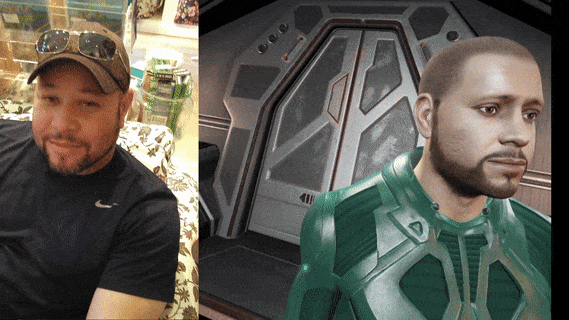 Quote

An Elite Dangerous player has used the in-game Commander Creator to recreate his brother-in-law who tragically died two years ago - and now flies through the galaxy with him by his side while using a virtual reality headset.
What Lies Beneath: On the Love and Anger of Night in the Woods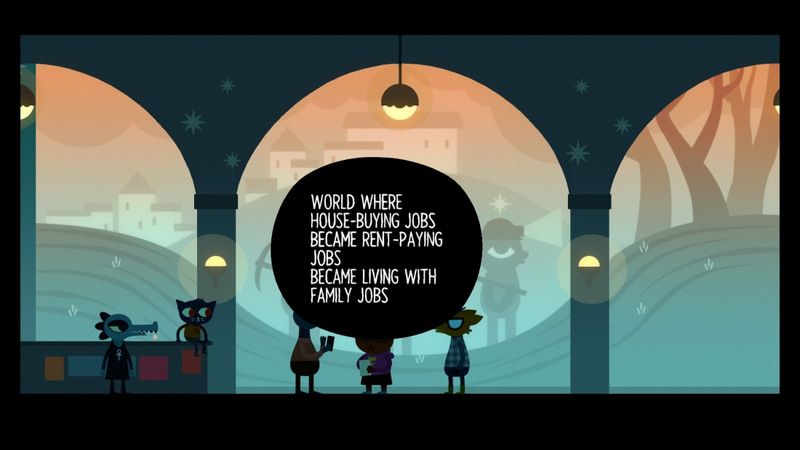 Quote

To one degree or another, we're shaped by the places we come from. Mae Borowski, the twenty-year-old college dropout hero of Night in the Woods, doesn't know how deeply her hometown of Possum Springs has shaped her, but she soon learns that this struggling old town has carved tunnels that run through her heart and mind. Almost immediately upon arriving back home, she feels something unexpected inside her resonating with the landscape of her not-so-distant childhood.
'Rust Belt Gothic': lead writer Scott Benson unpacks the art that inspired Night in the Woods
Quote

From Flannery O'Connor to Richard Scarry and Symphony of the Night, we talk with animator/writer/Twitterman Scott Benson about what makes everyone's favorite new indie adventure game tick.
The Game Developers Who Are Also Witches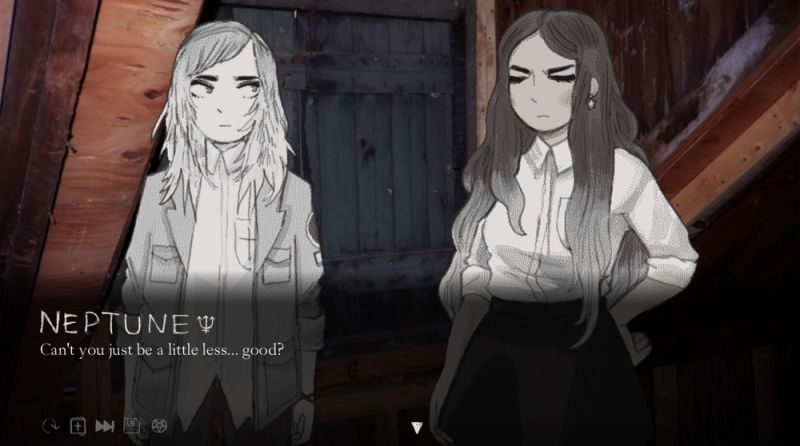 Quote

Witchcraft in this context is a "counter spirituality to the religious conservatism that defined many [queer people's] childhoods," as game developer Aevee Bee puts it. The visual novel Bee co-created, We Know The Devil, explores what it means to embrace witchcraft through three queer teens who attend a Christian summer camp, where they spend a night in the woods awaiting the devil. "What [the protagonists] encounter in the woods they understand and perceive as the devil because that is what they have been taught to understand their desires, identity, and love as," Bee says. By embracing the devil, the protagonists find liberation from their religious upbringings, just as someone might by realizing it's acceptable to be queer.
The designers of Dishonored, Bioshock 2 and Deus Ex swap stories about making PC's most complex games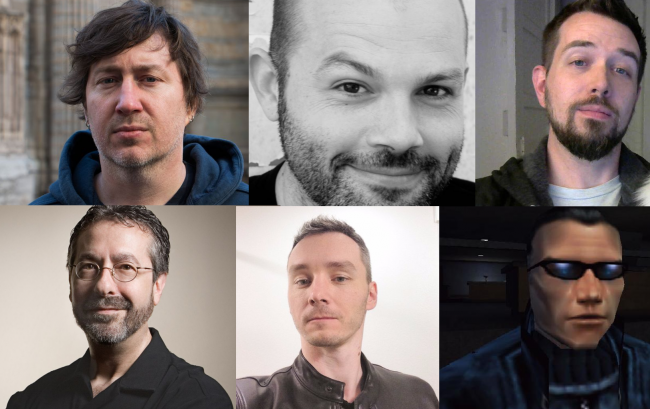 Quote

We brought together an all-star cast of designers to chat about the past, present, and future of immersive sims. Read, or listen along!
Slouching toward relevant video games
Quote

People respond differently to stress, says Brie Code. Design for it
The Horizon Zero Dawn Real-World Road Trip Challenge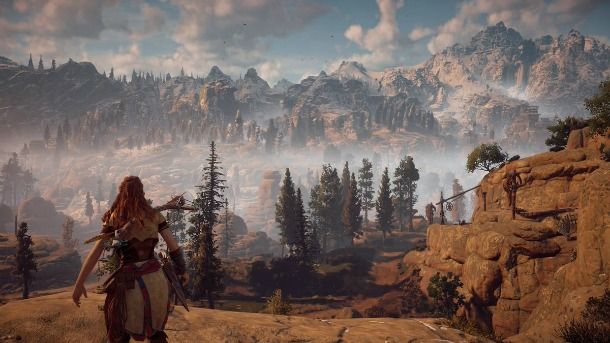 Quote

If you've been enjoying Horizon Zero Dawn in recent weeks, you don't need to be told about the gorgeous environments the game boasts. The mountains, forests, and deserts of the game make for remarkable scenery, and astute observers will quickly recognize this is far more than a fantasy landscape. The world of Horizon is strongly based on the geography of real-world Colorado and Utah, and many of the vantage points you see in the game have real-world analogues you can visit. And you won't even have to deal with killer robots along the way.

Here's our guide to a straight-up awesome road trip vacation that you could take in the real world, taking you past many of Aloy's sites of adventure, and simultaneously letting you visit some of America's most beautiful and engaging vacation spots.
Assembling Aloy: How 'Horizon Zero Dawn' Is Built Around Its Hero
Quote

Discussing influences and interactions with the game's narrative director John Gonzales.
'Horizon Zero Dawn' Is the Young Adult Novel I've Always Wanted to Play
Quote

Aloy's world is very reminiscent of scenes from 'The Hunger Games' and other literature—and this is a good thing.
'Stories Untold' Is an Expression of Anti-Nostalgia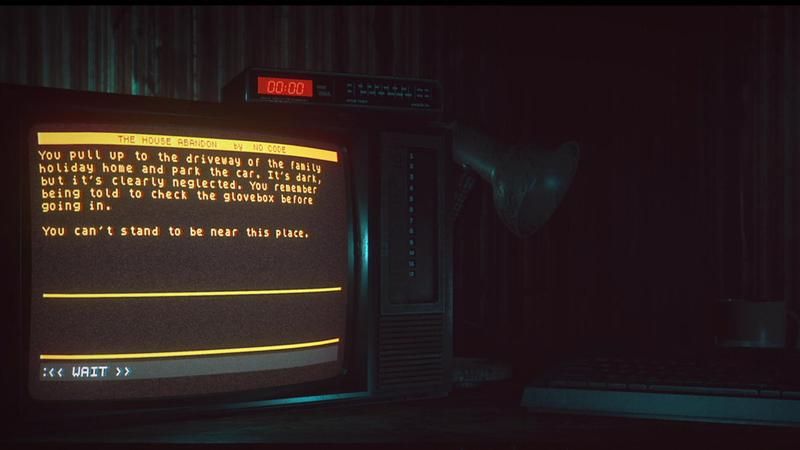 Quote

No Code's game bears visions of the past, but the more you seek comfort in its familiar aesthetics, the more sinister it becomes. We speak to its maker, Jon McKellan.
'Quadrilateral Cowboy' Points to a Different Kind of Intimacy in Games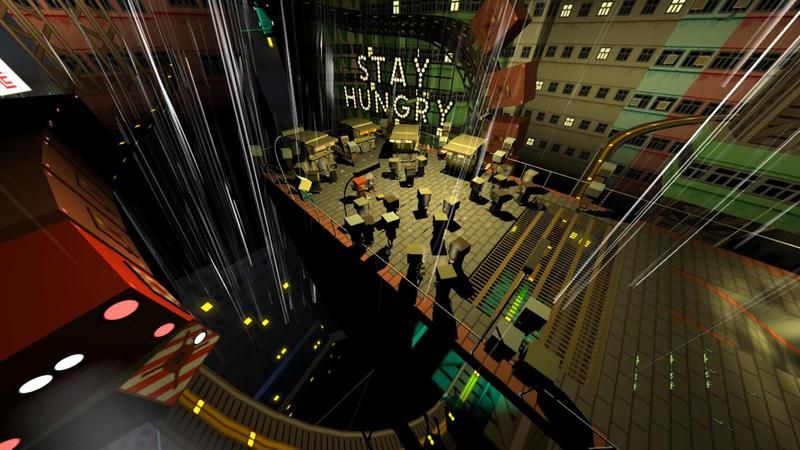 Quote

The people behind the hacks are always the most interesting.
The 'Destiny' Fans Who Helped a Dying Man Achieve His Dream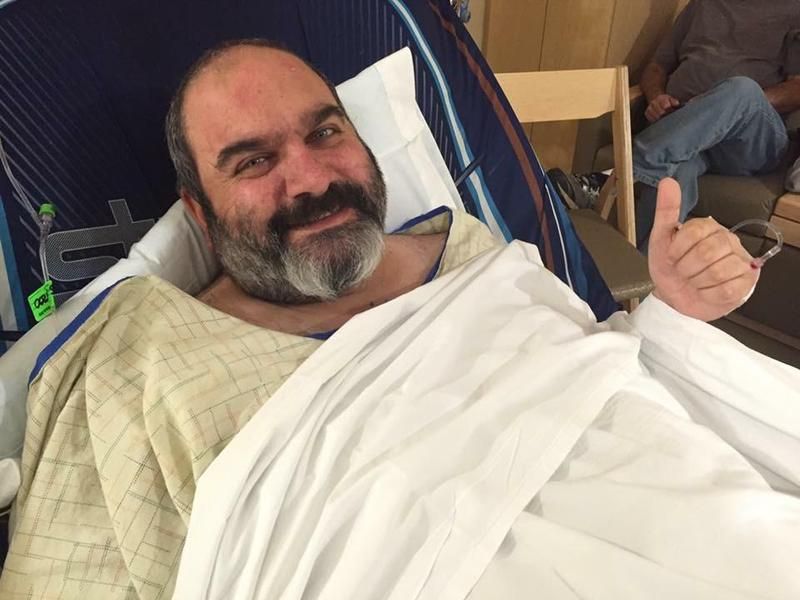 Quote

After years of cancer, Mike Mariana was sick, tired, and nauseous. But that didn't stop a group of friends (and strangers) from helping him to a personal finish line.
Under the sea: The art of creating Subnautica's flora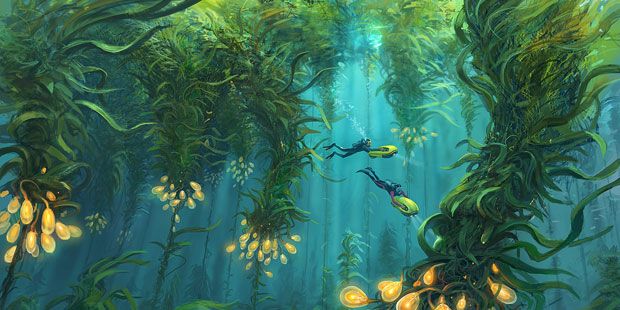 Quote

If you've spoken to me for more than five minutes, chances are I've mentioned Subnautica [official site]. It's an open world survival game set largely underwater on an alien planet. You explore biomes, collect resources and, as updates to the early access project add more content, start to piece together the story of the planet. I played huge amounts of the game before more significant story elements were added and my big project was my volcano lair's garden. I collected all the weird and wonderful plants I could and cultivated them in little plant beds outside my underwater home. That's why, when I had a chance to speak with art director Cory Strader, I immediately wanted to talk about the game's flora.

Read on to find out how The Abyss, microscopy and a real fish with a transparent head and a visible brain all played their part! P.S. You can click on images to see larger version of the concept artwork or, if they're game screenshots, to just see them in isolation.
A Game Jam About Watermelons All Started Because Of A Joke
Quote

There are game jams about all kinds of things. The subject doesn't really matter so much as the constraints introduced and the creativity that flows from game designers working to overcome them together. So why not a game jam about watermelons?
There's A Difficult Decision At The End Of Nier: Automata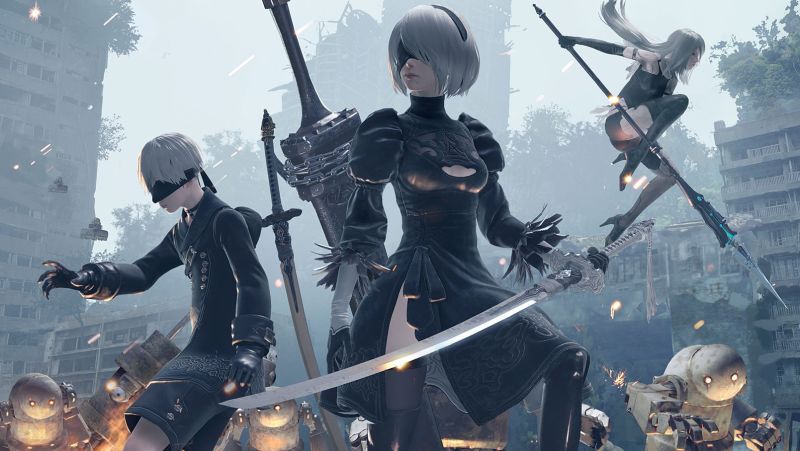 Quote

Nier: Automata's been out in the wilds of North America for a day, which is enough time for dedicated players to reach the tough question posed after the final credits roll—one that could irreversibly affect their save data. Spoilers follow.
Yoko Taro on Why NieR: Automata Protagonist 2B Wears High Heels: "I Just Really Like Girls"
Quote

Yoko Taro provides refreshing answers to questions from NieR: Automata fans at PAX East.
Monkey Island (or, How Ron Gilbert Made an Adventure Game That Didn't Suck)
Quote

Shortly after completing Maniac Mansion, his first classic graphic adventure, Ron Gilbert started sketching ideas for his next game. "I wanted to do something that felt like fantasy and might kind of tap into what was interesting about fantasy," he remembers, "but that wasn't fantasy." Gilbert loved the Pirates of the Caribbean ride at Disneyland, which took guests through a whole pirate adventure in fifteen minutes, climaxing in a cannon duel between two ships. He only wished that he could linger there, could get out of the little boat that carried guests through the attraction and wander amid the scenery. What the need to keep shoveling amusement-park guests through a paid attraction disallowed, a computer game could allow. Thus was the idea for The Secret of Monkey Island born.
Tom Clancy's Ghost Recon Wildlands Is a Frightening Mess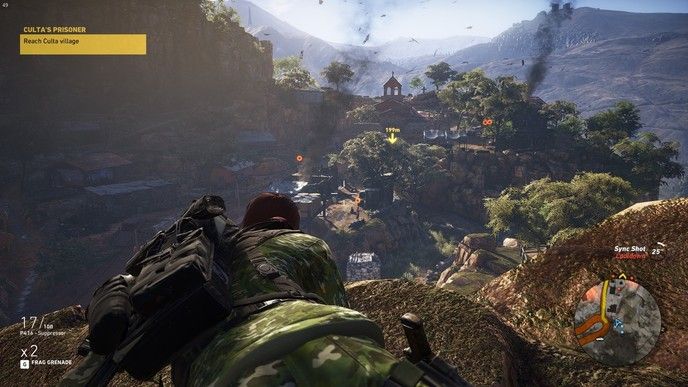 Quote

Unfortunately, it also means being able to concentrate more on Wildlands' writing.

Fellow Ghosts Holt, Weaver and Midas are a bunch of boneheads eager to chip in regarding the task at hand. After blackmailing a corrupt politician by recording him having sex in his coastal mansion, one of the squadmates mentions that he wishes he could join in. At other times, they discuss how cocaine is made and, like an after-school special, marvel at how gross the chemicals are used in its refinement. After stealing an armored boat, one of the Ghosts talks about how he wishes he was drinking a beer, cruising around Myrtle Beach. Another says, "You think you're twenty-two or something?"

"No, he replies. "I'm just looking to hook up with twenty-two year-olds."

The player character isn't any better. Finding a skill-upgrading medal: "This medal has a coca plant on it. That's kinda cool." Dodging bullets as a base goes on high alert: "Shitballs." At its best, the writing is unintentionally hilarious (grabbing a bike, the protagonist flatly states "I'm on the motorcycle" like a stately toddler).
"Letters From the Wildlands" by Bullet Points
Quote

My answer is simple: yes, but they won't.

Formally speaking, there is nothing stopping games from doing anything at all. Culturally, though, they—we—have . . . I don't think there's any point finessing it, fucked the whole thing up.
'Ghost Recon: Wildlands' Can Feel Like 'XCOM' in Real Time
Quote

If you ratchet up the difficulty, the newest Tom Clancy game feels like a completely different experience
For Honor's Environmental Hazards Are a Game-Spoiling Mistake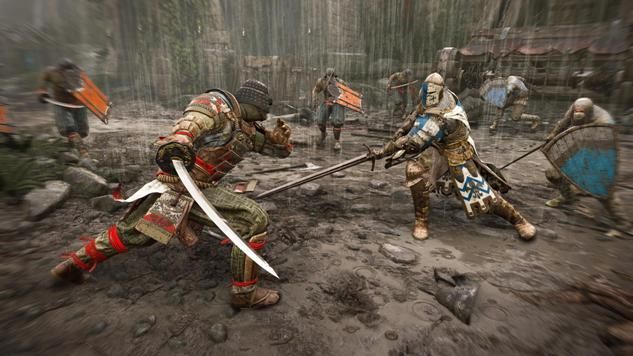 Quote

The environmental hazard robs For Honor of its beauty. The inclusion of instant death mechanics in a game that is all about testing your skills cheapens every other aspect of the game. For such a tightly-controlled and wound experience with a dozen different combatants who can all compete at a more or less equal level, the addition of the ability to kick someone into a pool of lava just doesn't make any sense. It changes the game.
Learning Japanese board game culture from Yakuza 0
Quote

The side benefits of Sega's attention to detail
GDC Showed Me That 2017 Is the Year of Cuteness
Quote

I thought I knew cute just fine. That was until I rolled up at this year's Game Developers Conference in San Francisco, where it'd become practically weaponized.
The tricky business of making modern adventure games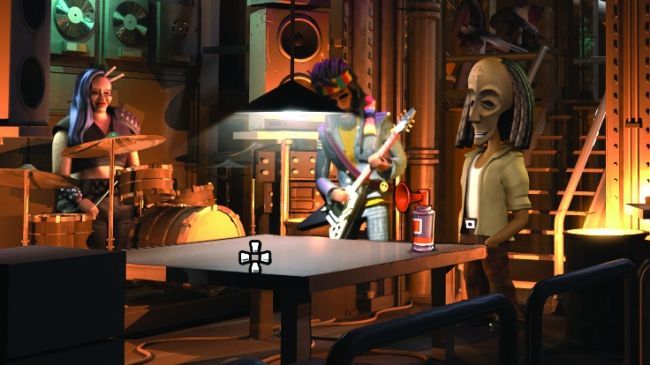 Quote

Adventure games are alive and well, but they're a tough sell in the current PC gaming landscape.
An erratic journey to the moon in Space Engineers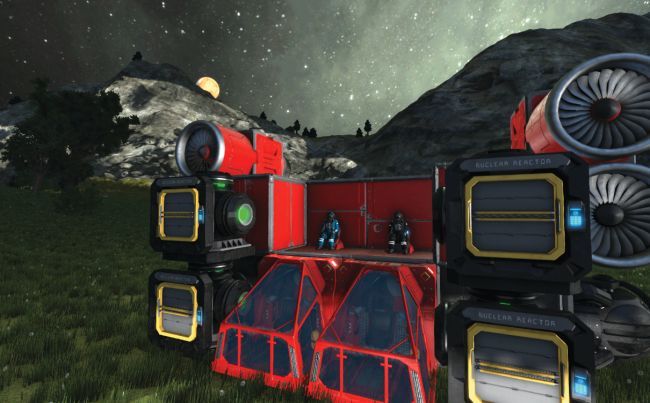 Quote

Samuel: This is a PC Gamer ship, so damn it, we will build it out of red and black bricks. Phil's cockpit is purple—and sideways. I start by placing a new cockpit and attach it to a block, so that the vague shape of a spaceship begins to take form. We agree that the ship needs two cockpits, because there are two of us, so we stick those together. I add two reactors, so the ship can actually take off, and then we start fitting thrusters onto it, which should—in theory—allow us to touch the stars. I also attach a couple of gyroscopes. I don't know what they do, but they should probably be there, because science possibly.
Zelda: Breath Of The Wild Is Full Of Amazing Little Details
Quote

The Legend of Zelda: Breath of the Wild manages to be both massive and unusually detailed. The sprawl of Hyrule will take weeks or even months for most of us to explore, not just because of its square mileage but because of how much there is to see and do in a given field or forest.
Tired game tropes that Zelda: Breath of the Wild made me love again
Quote

Degradable weapons? Hunting and crafting? So much of Breath of the Wild could've rung hollow, but instead the game gets them exactly right.
Zelda: Breath of the Wild has the courage to assume you're not stupid
Quote

Dear Ubisoft: Please take notes
Zelda's Sword Breakage Is Some Bullshit
Quote

The Legend of Zelda: Breath of the Wild is a damn good video game, but still. Here is a bad thing about it: I don't like that for the first 10-20 hours of the game its weapons disintegrate just by looking at them.
Someone Has Found All 900 Korok Seeds In Zelda
Quote

There is a reward for picking up every single Korok seed in The Legend of Zelda: Breath of the Wild. It is...something.
Why, Nearly a Year Later, 'Homefront: The Revolution' Is Still Getting Updated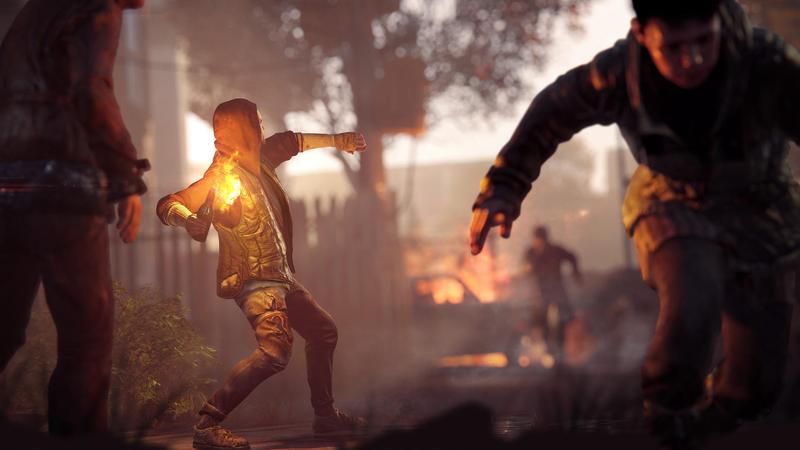 Quote

The 'Homefront' sequel didn't get many glowing reviews, but the developers have kept cranking away at the game.
The end of Xbox Live Indie Games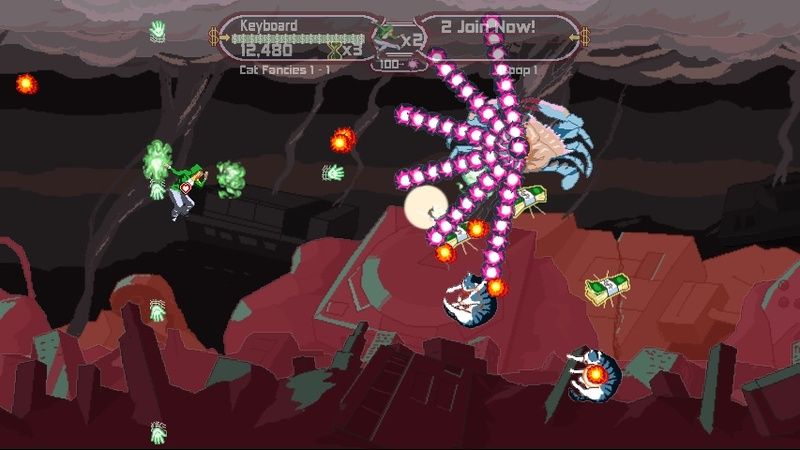 Quote

As Microsoft shuts down the Xbox 360 indie games store, a few developers are rushing to release last-minute projects.
I Took Gamer Drugs For A Week And This Is What They Did To My Body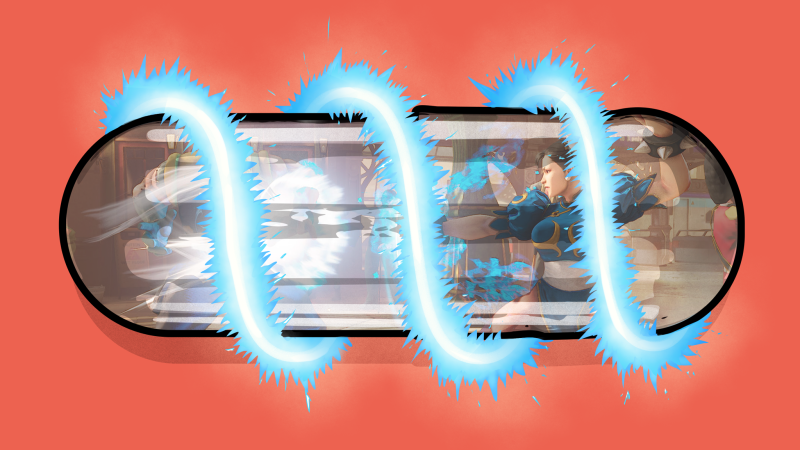 Quote

Is there a drug I can take, Limitless-style, that will make me better at video games? Ideally, it would be something legal. And something that wouldn't put me in any medical danger.

There are a lot of drugs on the market that claim to boost gaming prowess. This week, I tried two.

I don't recommend you do the same.
Designer Interview: Getting Titanfall's controls just right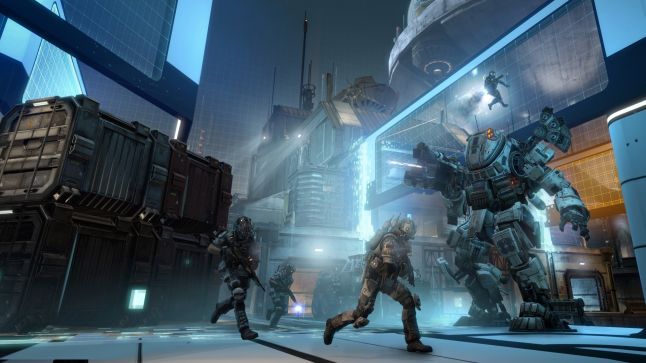 Quote

For a game about piloting giant mechs, it sure feels good to run around on foot in Titanfall. Well, maybe not on foot, exactly, since when you're outside your titan you'll mostly be leaping through the air and running along walls.
5 Reasons Why Overwatch's Orisa Is Accidentally An Afrofuturist Icon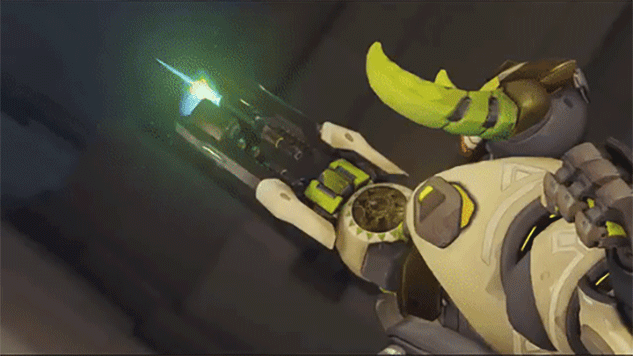 Quote

Afrofuturism is a literary and cultural aesthetic comprised of elements from sci-fi, historical fiction, fantasy and Afrocentrism. The movement serves as a vehicle to critique dilemmas unique to black people, and to re-examine history. Or in the case of Overwatch's world, the future.
Overwatch fan theory about Symmetra finally confirmed by Blizzard
Quote

Overwatch's cast has been heralded for its diversity, with a myriad gender, racial and sexual identities represented across all 24 heroes. Blizzard Entertainment is throwing neurological diversity into the mix as well, confirming fan speculation that one of the game's most popular characters is on the autistic spectrum.
Quote

This is where I started to really pull away from this piece, and this is where I think it starts to go down a road I don't like. And unfortunately, it's a road we're very used to traveling: a road where desire between two folks with dicks is solely treated as a joke.

You're probably thinking: "Todd, breasts and vaginas and femme bodies have been hypersexualized as a joke for a very long time." But my answer to that would be: you're absolutely right, and that's kind of my point. In a lot of media content but particularly games, the breast in specific has been — as Gray herself says — limited to " two types of [breasts] in games. There are stiff, unmoving boobs, and there are boobs that yearn to want to escape their fleshy confines forever." She's not wrong. It does seem like breasts on bodies in games are either minimized out of the way, or inflated to ridiculous hyper porn sizes.
Frog Fractions 2: The Most Absurd Game Ever Made - Noclip Documentary
Quote

The development of Frog Fractions 2 is a uniquely absurd odyssey. We recommend you play the game before watching this ridiculous story.
Building a Supergiant Soundtrack (The music of Bastion & Transistor) | Game Score Fanfare
Quote

A look at how Darren Korb created the critically acclaimed soundtracks for the games Bastion and Transistor, by Supergiant Games.

This is the first episode of Game Score Fanfare, a new show that celebrates music in video games. I want to explore and share the unique ways that games use music to instil emotion into pixels and code, tell stories through sound, and create unforgettable moments. I'll be shining a light on the games and people who have taken the medium of video game music seriously and pushed its limits to create one of the most diverse genres of music that we have.

Supergiant Games is my favourite indie game dev company out there at the moment. Their first game Bastion was compelling and evocative, and its spiritual successor Transistor tied all its best bits together to create something much greater than the sum of its parts. The music in particular is incredible. The composer Darren Korb created music that completely defines the tone of the games, and strays from the traditional sounds of what is considered "game music." He does this by creating entire new genres to write in, such as "Acoustic Frontier Trip-Hop" and "Old World Electronic Post Rock."

In this video I look at the the process and philosophy behind Darren Korb's music, the ways that Bastion and Transistor were built around his music, and how he uses channel layering and stems creates music that can suit any mood the game requires.
De-Gamification - Flexibility to Play Your Way - Extra Credits
Ron Gilbert: "From Maniac Mansion to Thimbleweed Park" | Talks at Google
Quote

Veteran game designer Ron Gilbert has been making games since the 1980s, most notably as writer, programmer, and designer for LucasFilm Games / LucasArts, producing classics like Maniac Mansion, Monkey Island, and Indiana Jones and the Last Crusade. Today he is putting the finishing touches on his crowdfunded pixel-art puzzle adventure Thimbleweed Park.

In this lunchtime interview at Google, we use the rare opportunity to talk to a developer who knows both the technical side - Ron likes to code the engine behind his games himself - as well as the creative side of designing games that are still remembered 30 years after their release. We retrace his path from the early days of DOS software into the post-Kickstarter world of crowdfunding, learning how he initially got into the industry and why his latest ode to the 80s still flaunts its big blocky pixels.
Nick Plays with Weird Controllers @ alt.ctrl.GDC
Quote

alt.ctrl.GDC is a GDC exhibit showcasing alternative controllers. Nick flew a spaceship made out of a cardboard box, played a laser lute, and bumped bellies with other GDC 2017 attendees. Check out alt.ctrl.GDC's website for more:
VATS, What Are You Doing? | Field Notes for Play: Fallout 4 Edition
Quote

Whereby I take a look at VATS and talk about how effective (or necessary) it is. Also, this is basically a supercut of a bunchof VATS shots, if you're into that sort of thing.
Video: Designing Zelda: Breath of the Wild's unconventional mechanics
Quote

In this 2017 GDC session, Nintendo's Hidemaro Fujibayashi, Satoru Takizawa, and Takuhiro Dohta provide an in-depth look at how some of the convention-breaking mechanics were implemented in The Legend of Zelda: Breath of the Wild.
The Legend of Zelda Game You've Never Played
Quote

Frank Cifaldi of the Video Game History Foundation drops by to show Brian a long lost Legend of Zelda game that came out on a very rare system.
Things I found entertaining throughout the week relating to video games
Things I Missed From Previous Weeks
Flashback: How 'A Mind Forever Voyaging' Took Aim at Right-Wing Politics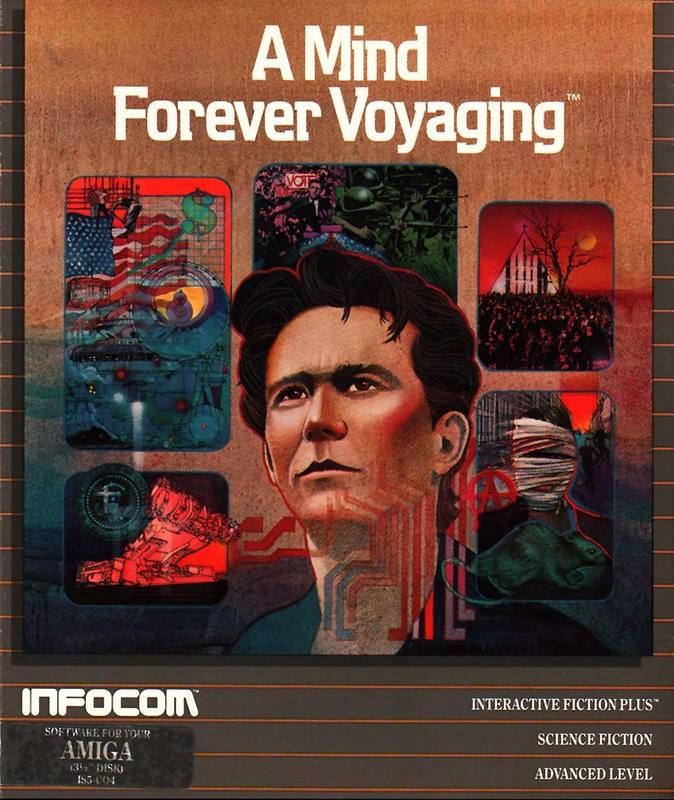 Quote

Inside the 1985 text adventure that made a scathing – and prescient – political statement at a time when no one thought games were capable of it
Game Design Deep Dive: Decisions that matter in Orwell
Quote

Ever since, we have been working on Orwell, our debut title putting players into the role of investigators of a terrorist attack. Players are given control of the eponymous software tool that allows them to read public and private websites online, overhear their phone calls, read their chats, and spy on their private files. Those documents contain information the player may or may not give to a superior who will act upon them.
Quote

Meta games and balancing are always interesting to me so I thought it'd be fun to go over how these things can work in different contexts and what forces meta games to evolve.
The Gaming Symposium - Transistor
Quote

The Symposium check their OVC terminals in Cloudbank and realize that they all have differing opinions on Transistor

Members:

The Game Professor

Chris Franklin

Red Angel

EmceeProphit
---