How Klik and Play and Jack Thompson helped lead to the development of Spelunky, Xbox to allow refunds, Peter Moore bids farewell to game industry, the bright life of the MSX, more Yakuza on its way, an interview with Amy Hennig, the inspiring annihilation of Horizon Zero Dawn, the early life of Jeri Ellsworth and her work with Valve and AR, Ben McCurry and Jim Sterling highlight new information on Brash Games, Tencent's game platform to support international users as a competitor to Steam, the indie developer with a six year old boss, Battlefront 2 reveal, the PC origins of JRPGs, Legend of Grimrock developers next game, CRPG book project updated, alcoholic cats in Dwarf Fortress, the story of the DOS Mega Man games, Extra Credits talks about games using real world player information, and more.
Gaming News (Announcements, release dates, previews, interviews, expansions, DLC, updates, company news, new tech, mods)
EA's Peter Moore bids a heartfelt farewell to the game industry
Quote

Today was his last day, so he wrote a letter and made a video.
It Looks Like Refunds Are Coming to Xbox One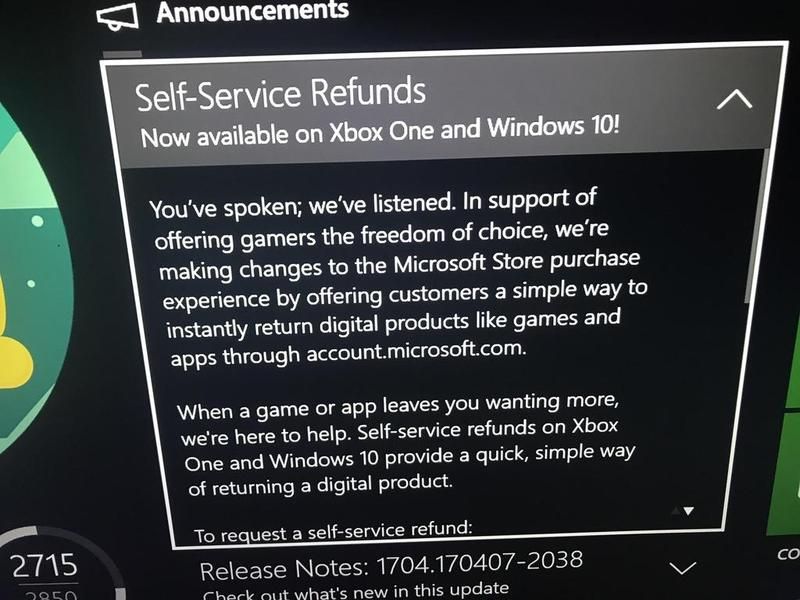 Quote

Steam and Origin may have lead the way with allowing consumers to refund digital game purchases, but Microsoft looks to be following in their footsteps. Users on the Xbox subreddit report Microsoft's announced this policy as part of their Xbox Live preview program, presumably to be rolled out wider later. Any game may be refunded in the first 14 days, with less than two hours played.
Steam has a massive new competitor
Quote

Tencent is refreshing its games platform for a global audience
Twitch to get $10 and $25 monthly channel subscription tiers, says leaked partner email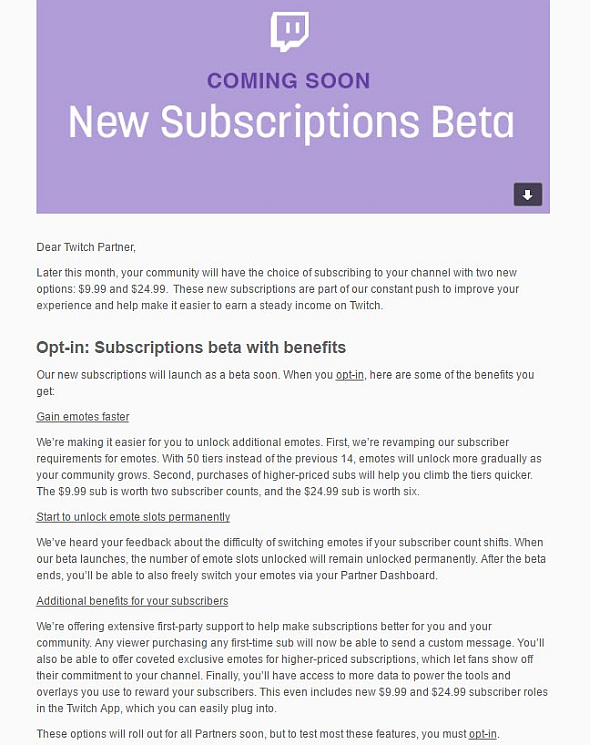 Quote

According to a leaked email that supposedly went out to Twitch partners, the popular streaming platform is about to roll out a beta for two new subscriber payment tiers: $9.99 a month and $24.99 a month.
Frozen Synapse 2 at the PC Gamer Weekender
Quote

Ian Hardingham on what's new and what's improved at the PC Gamer Weekender, powered by Omen by HP.
Sega's 'extreme' HD remake of Yakuza comes to PS4 in August
Quote

Yakuza Kiwami is a PlayStation 4 exclusive
Star Wars Battlefront 2 release date confirmed, watch first trailer here
Quote

Star Wars Battlefront 2 is coming to PC on November 17th 2017, the game's official website confirms. A reveal trailer (above) was also shown at Star Wars Celebration and showed off the single-player mode and a handful of classic characters.
Star Wars Battlefront 2 first look: everything we know
Quote

Single-player, robot sidekicks and new planets.
What's new in Star Wars Battlefront 2's multiplayer
Quote

DICE overhauls Battlefront's heroes, space combat and more
Star Wars Battlefront 2's campaign is penned by Spec Ops: The Line writer Walt Williams
Quote

Spec Ops: The Line was pretty good, right? An average third-person shooter elevated by its story: a videogame riff on Joseph Conrad's novel, Heart of Darkness. Set in Dubai, the game was a refreshing change from the usual gung-ho shooters, with a decidedly anti-military take on armed conflict. Well, Star Wars Battlefront 2's single-player story is being co-written by its lead writer, Walt Williams.
Star Wars Battlefront 2 season pass remarks cause a stir
Quote

EA walks back developer claim that the game won't have one
Q&A: 'Star Wars Battlefront 2' Story with EA and Lucasfilm
Quote

Game director Mark Thompson and Lucasfilm Story Group's Steve Blank on Iden's redemption, writing in the post 'Jedi' era, and what canon means today
People behind Battlefront's X-Wing VR mission making "something awesome" for the sequel
Quote

Criterion Games, who made a virtual reality mission for Star Wars: Battlefront, are among the studios attached to the sequel, and are working on "something awesome" for the forthcoming sci-fi action game.
Star Citizen developer update shows off huge new capital ship
Quote

The latest Star Citizen dev journal covers a lot of ground, from updates to fatigue animations to spacesuit punctures and new audio and lighting systems. The star of the show appears at 12:20 as the episode spotlights the Javelin, a huge three-deck UEE Destroyer.
The Escapists 2 unveils wild west-themed map in new in-game footag
Quote

Team 17 and Mouldy Toof's The Escapists 2 was revealed towards the end of last year, when it promised improved visuals over its forerunner and a host of new features—including  multiplayer. Its latest trailer shows off new prison Rattlesnake Springs in motion and offers a glimpse at what we can expect when the sequel comes to PC later this year.
Meet the indie developer whose boss is his 6-year old daughter
Quote

Christopher Obritsch is a father, an ex-graphic designer and an indie game developer. He's also a self-confessed, present day Ghouls 'N Ghosts devotee—an affinity that, despite the legions of similar and not so similar games that've came and went since, was formed almost 30 years ago.
Legend of Grimrock vets announce Druidstone: The Secret of the Menhir Forest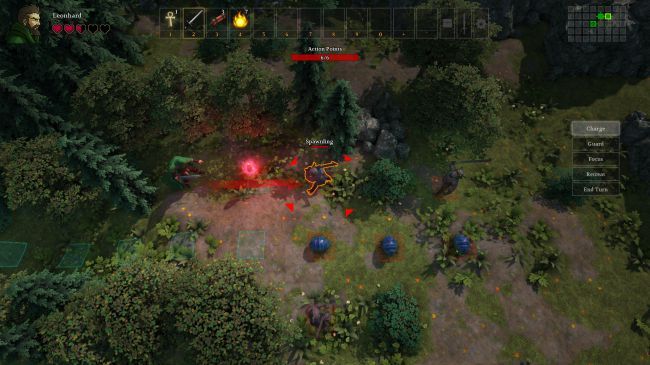 Quote

It's an old-school exploration-RPG with plenty of combat.
Sniper Ghost Warrior 3 - Official Dangerous Trailer
Quote

Get Dangerous With This New Sniper Ghost Warrior 3 Trailer!
Making it in Unreal: conveying the creeping horror of Lovecraft in Conarium
Quote

If the leader of your academic expedition is called Dr Faust, you should know it's probably not going to end well. It certainly doesn't in Conarium, a first-person horror game inspired by HP Lovecraft's At the Mountains of Madness.
Body-swapping roguelike MidBoss possesses Steam on May 23
Quote

Currently playable via itch.io and in Steam closed beta, the body-swapping roguelike MidBoss is coming to Steam on May 23. Casting players as a lowly imp sick of their lot as the weakest monster in the dungeon, MidBoss has players hopping between bodies on the way to becoming the final boss.
Endless Space 2 properly launching on May 19th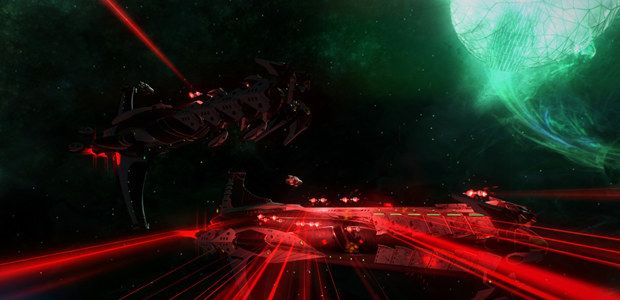 Quote

"I'm not planning to go back until the Early Access period is done," our Adam said after playing the initial release of Endless Space 2 [official site]. It's not that Amplitude's 4X space strategy sequel was bad, more he'd much rather wait then get to know the full, complete game.
Battalion 1944 is a classic shooter, "not a World War Two game": hands-on and interview
Quote

Battalion 1944 was announced on Kickstarter early last year, inspired by multiplayer shooters of the period after Quake III: Arena, but before COD 4: Modern Warfare. The pitch clearly struck a chord, as it went on to raise more than triple its £100,000 funding goal. The game was playable for the first time at EGX Rezzed last week, so I took the chance to ventilate a few Nazis and chat to developers Bulkhead Interactive.
Halo Wars: Definitive Edition to debut on Steam later this week
Quote

The updated release features enhanced graphics, DLC, and all the Steam trimmings.
Immersive space sim HEVN has players acting as both space mechanic and cosmic detective
Quote

In a new trailer for their story-driven space sim HEVN, developer Miga have shown a typical problem players will have to solve while exploring a dilapidated mining base on the planetoid Naic. Mixing elements of survival games with narrative heavy experiences like System Shock, HEVN has players balancing their survival, with solving the mystery of this abandoned mining operation.
Watch the Guardians of the Galaxy fight Thanos in the Telltale episode one trailer
Quote

The series gets underway with 'Tangled Up in Blue.'
Quake Champions: 4 Minutes of Brutal Gameplay at 1080p 60fps
Quote

Witness four minutes of Slash champion gameplay in Quake Champions!
Project Cars 2 demonstration at the PC Gamer Weekender
Quote

Project Cars 2 demoed on the PC Gamer stage at the PC Gamer Weekender, powered by Omen by HP.
58 Minutes of New Prey Gameplay - Let's Play Prey
Quote

New Prey gameplay! Join Aoife Wilson and Johnny Chiodini as they continue their playthrough of Prey. In this video, they acquire a psychoscope and fancy new alien powers. What's the weirdest thing they can mimic? Do aliens poop? Did Crispin Boyer have it coming? All these questions and more are answered within, so let's play Prey!
The Alien Sounds of 'Prey' Are Absolutely Terrifying
Quote

Arkane's sci-fi reboot is very capable of shitting its player up, mainly because of its unsettling acoustics.
Prey is a game about defying the gamer's expectations - here are five ways it does it
Quote

Considering it's coming from the same developer as Dishonored, it comes as no surprise that Prey is full of inventive toys to play with. Like Corvo, protagonist Morgan Yu has a tiny selection of conventional weaponry, bolstered by a much wider array of interesting tools and powers. From psychic energy bolts to grenades that turn enemies into crafting materials, there are dozens of fantastic items aboard the Talos-1 space station, and I'm going to shine a spotlight on a few of the best ones I've seen so far.
Injustice 2 - Scarecrow Trailer
Quote

Dr. Crane loves using fear as a treatment for his foes.
Injustice 2 - Official Poison Ivy Gameplay Trailer
Quote

Dr. Pamela Isley was once an innovative, radical botanical biochemist with a singular goal: make the world safe for plant life to flourish!
The Next Professor Layton Is Coming to America This July
Quote

Following yesterday evening's news that the next game in the Professor Layton series will hit Japan on July 20, publisher Level-5 has now revealed that the new game starring the professor's daughter will be available worldwide that very day—on iOS and Android, but not Nintendo 3DS.
Splatoon 2 launches in July with a new horde mode and more
Quote

The release date comes from the company's most recent Nintendo Direct presentation. Alongside the date announcement, Nintendo showed off some new gameplay from the multiplayer shooter.
Dark Rose Valkyrie launches June 6 in North America, June 9 in Europe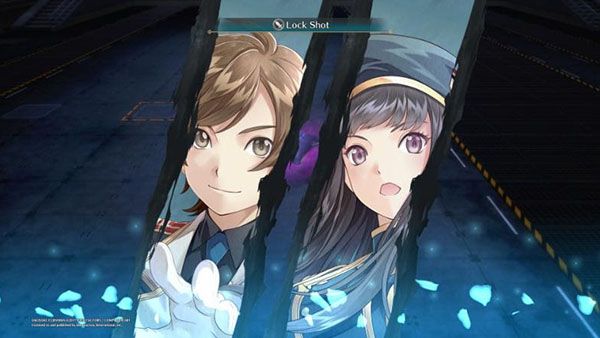 Quote

Dark Rose Valkyrie will launch physically and digitally for PlayStation 4 on June 6 in North America and June 9 in Europe, publisher Idea Factory International announced.
Dawn of War 3 trailer meets the voice actors
Quote

Whenever a Warhammer 40,000 game is announced British voice actors can expect a windfall. The latest Dawn of War 3 vid proves that to be the case as it goes into Relic's recording booths to meet the voice actors behind the game's major characters.
Shadow of War: Making the City of Minas Ithil - IGN First
Quote

You've watched the brief teaser, now go behind the scenes with Monolith Productions to see new gameplay, features, and the creation of the massive city.
A New Project From BANDAI NAMCO Entertainment - Teaser Trailer
Bandai Namco announces Code Vein, a new action RPG from the God Eater team
Quote

The latest issue of Weekly Famitsu reveals Code Vein, a new "dungeon exploration-type, hard action RPG" from Bandai Namco developed by the team behind God Eater. It is due out in 2018 for unannounced platform(s).
The Surge - An Early Look at the Sci-Fi Souls-Like - IGN Plays Live
Quote

Jon Ryan and Mitchell take a look at the beta of The Surge, a Sci-Fi action/RPG made by Deck 13 Interactive, the developers of Lords of the Fallen. The stream starts at 1pm PT.
Two new maps, two Live Fire arenas, and a new Titan are coming to Titanfall 2 free
Quote

Respawn are still plugging away on the best shooter of 2016, releasing new content for free at a steady pace. They've just announced what will be coming over the next couple of months, both in the form of new content and game updates.
Ashes of the Singularity's Inception DLC is out now, adding four maps and a 'split-scenario'
Quote

Stardock have just released their latest DLC pack for Ashes of the Singularity, titled Inception. This expansion adds four new maps for single-player skirmishes and multiplayer, alongside a new 'split-scenario', where players can choose between either the PHC of the Substrate to experience the story.
Fight the CEO of Square Enix in the upcoming Nier: Automata DLC
Quote

The chief of Platinum Games is up for a fight, too.
Genji is coming to Heroes of the Storm
Quote

As is an Overwatch-themed map, set in Shimada Castle.
First major Battlegrounds patch will add motorbikes with sidecars and a ton of fixes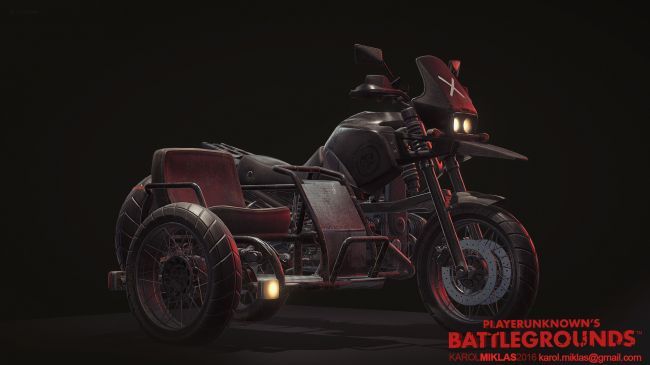 Quote

There's also a new SMG, the return of the crossbow, and a test server being added.
Arma 3's Jets DLC releases on May 16, along with a free aircraft carrier for all
Quote

Bohemia Interactive have announced the release date for Arma 3's Jets DLC, which is touching down mid-May. At the same time, players will be getting access to the CVN-83 "USS Freedom" Aircraft Carrier, whether they buy the DLC or not.
Cities: Skylines – Mass Transit disembarking May 18th
Quote

I don't really 'get' driving cars in cities. Having always lived places where I can get everywhere I need by foot, bus, train, or bike, I am bamboozled by city-building games nudging me to build intersections resembling Celtic knots.
Derailed: The Final Station's Only Traitor DLC adds cars
Quote

The Final Station [official site] is a game about a train choo-chooing through a post-apocalyptic world, gathering survivors along the way. Split into two sections – on-train management and off-train exploration and baddy-biffing – it's a side-scrolling survival action game that our Graham found just about pleasant enough. Tomorrow sees the release of a DLC pack called The Only Traitor, which ditches the train in favour of a car. How much that'll actually change the systems, I don't know, but it all looks quite familiar.
CS:GO to Launch in China with Severe Anti-Cheating Penalties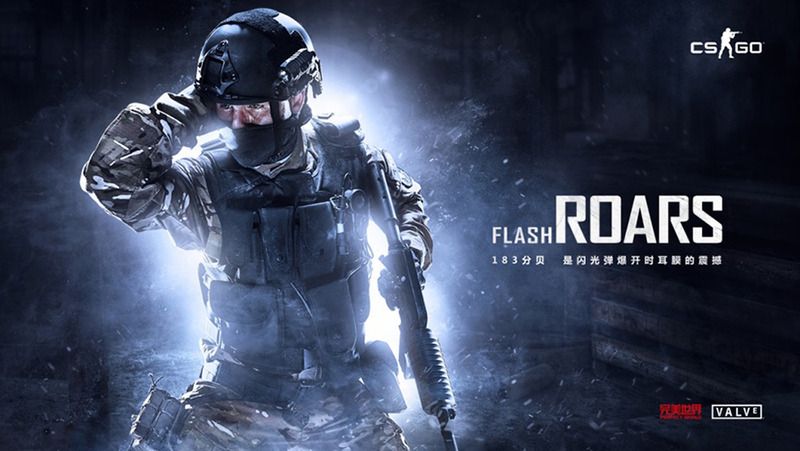 Quote

China's Counter Strike: Global Offensive players will finally be able to compete on their own servers! Yesterday, Valve announced that a legitimate, localised version of the game will launch April 18 in open beta, with its own extremely strict anti-cheating rule set.
Pharah's German voice actress replaced in Overwatch update, finds out when fans tell her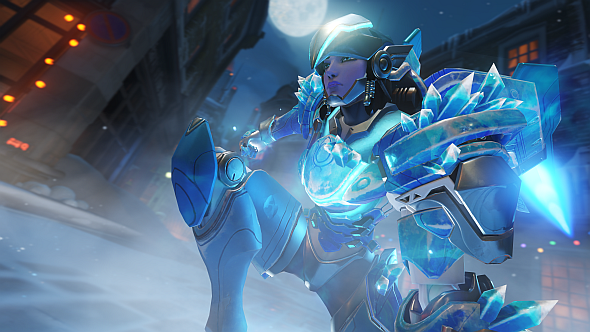 Quote

The actress who supplies the German voice work for Overwatch's Pharah has had her work replaced in the game's latest patch, version 1.10, seemingly without her knowledge.
Overwatch's Skill Rating System Is Busted For Healers
Quote

In the world of video games, healing isn't a glamorous gig. It's hard enough to get people to do it when everybody's on equal footing. And when they're not? Well, then you've got a problem on your gnarled, pock-marked, and thoroughly un-healed hands.
NINTENDO DISCONTINUES THE NES CLASSIC EDITION
Quote

After terrible supply issues, Nintendo's plug and play NES gets a shorter than expected run at retailers.
Nintendo Also Discontinues The Mini Famicom For Japan, But Only Temporarily
Quote

Just as Nintendo has decided to end NES Classic production, it's doing the same in Japan for the miniature Famicom. Yet, the decision does not sound permanent.
NES Classic's Ebay Price Triples, Surprising No One
Quote

Yesterday, Nintendo announced they were discontinuing production of the NES Classic within North America. With demand high, I was curious to see how things were playing out on eBay. Turns out, it's a lot like when Michael Jackson died.
Nintendo Switch becomes fastest-selling system in Nintendo history
Quote

NPD reports that 906,000 units were sold in March, and Zelda broke records as well
The Modders Who Decided to Overhaul the AI in 'Civilization V'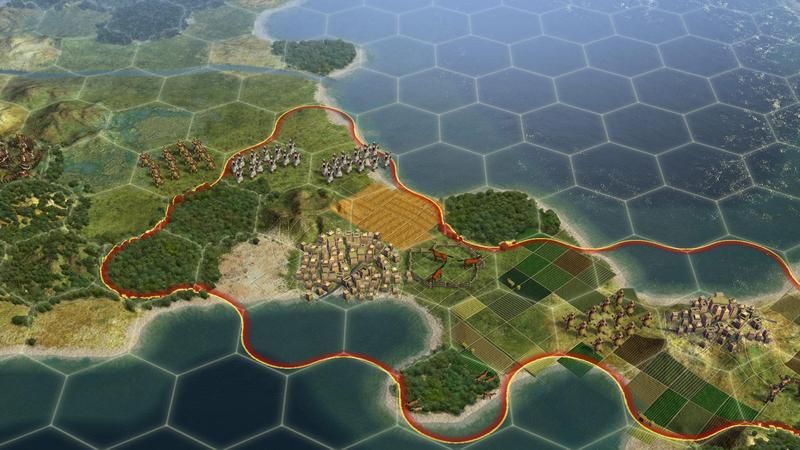 Quote

It's one thing to modify part of a game, but a core component? That's something else.
Quote

Mute the colors, add a production queue, and play a game on the earth.
The 15 year quest to mod the mainland into The Elder Scrolls III: Morrowind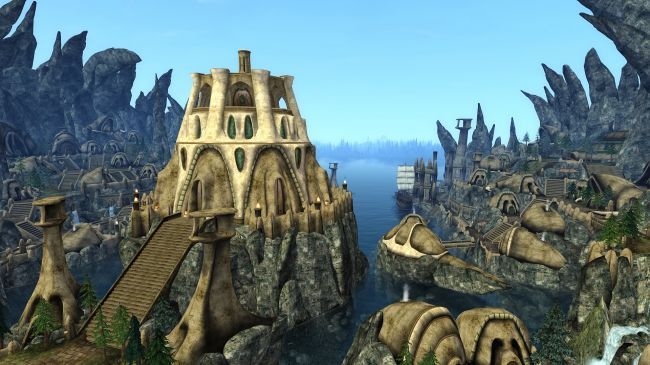 Quote

Tamriel Rebuilt began long ago but the vision to create the entire Morrowind province remains.
Skyrim and Fallout Fans Are Making Killer Mods On PS4 Despite Limitations
Quote

The joy of watching Thomas the Tank Engine careen across the sky might never grace Sony consoles, but even so, mod creators on the PS4 are still finding ways to make some pretty cool shit, as you'll see in this video.
Esports News
The Weekend In Esports: Bow Down Before Whispy Woods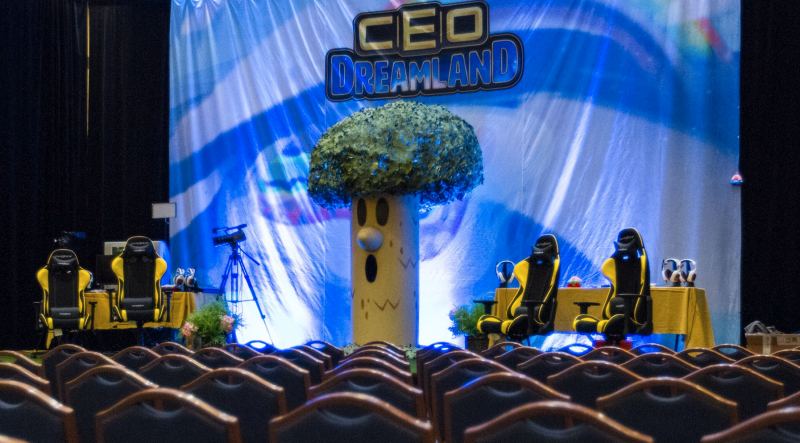 Quote

CEO Dreamland is the first event of its kind dedicated to brawl-style fighters and will give top talent across games like Melee and Smash 4 (Wii U) a chance to hone their skills and prepare before one of the premier fighting game tournaments of the year: CEO 2017. But that's not all that's going on. Below you'll find where and when you can catch all the weekend's biggest events in competitive gaming. Let us know what you'll be watching in the comments or if you think there's something we might have missed.
Blizzard's Dean of Collegiate Esports Talks 'Overwatch' and What's Next for Pro Gaming
Quote

Adam Rosen and his twin brother Tyler are on the front lines of the battle to bring esports to the masses on campus
Inside UC Irvine's Push to Become the 'Duke Basketball' of Collegiate Esports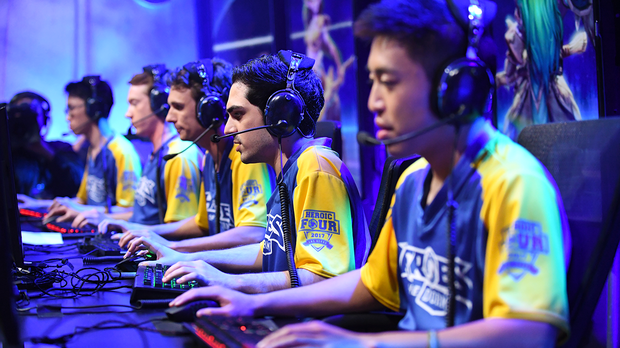 Quote

At the California college, Mark Deppe is building a pro gaming model for campuses nationwide
College Esports Programs Are Growing, But Can They Field a Winning Team?
Quote

The rise of collegiate esports is a sign of the ongoing "normalization" of pro gaming
Fighting Game Pro Has A Habit Of Taking Off His Shirt And Losing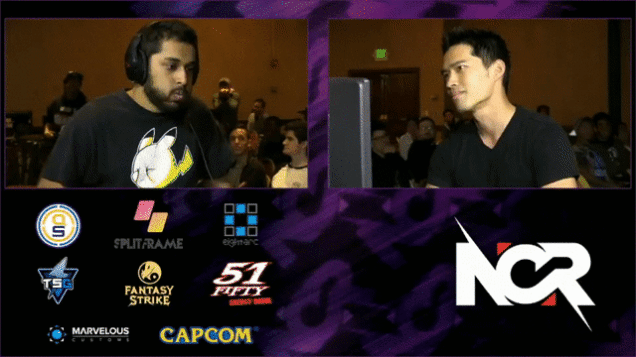 Quote

Eliver "KillerKai" Ling keeps taking off his shirt during fighting game tournaments.
Tekken 7 Competitor Trash Talks His Way To Tournament Victory
Quote

Trash talking is a time-honored tradition in the fighting game community, and few are better at it than Bronson Tran. Known as "the mouth of NorCal," this veteran has been a threat at Tekken events for over a decade, and made his return to competitive play this past weekend at the fifteenth installment of the NorCal Regionals fighting game tournament series. Due to his personality, Bronson alone was given an additional opportunity to express himself on stream by providing commentary for his own Tekken 7 matches.
Allied Esports' Esports Arena Announces Las Vegas Plans, New Venue Opens 2018
Quote

Allied Esports have a number of subsidiary brands around the world with Esports Arena as their North American operation. Esports Arena started in 2015 with their dedicated esports venue in Orange County, CA and have another Californian venue set to open in Oakland this year. Now, Allied Esports has announced that Esports Arena will be opening a dedicated venue in a space at MGM Resorts' Luxor Hotel and Casino—host to the Dreamhack Masters in February.
The Esports Integrity Coalition Expands, Solidifies Global Presence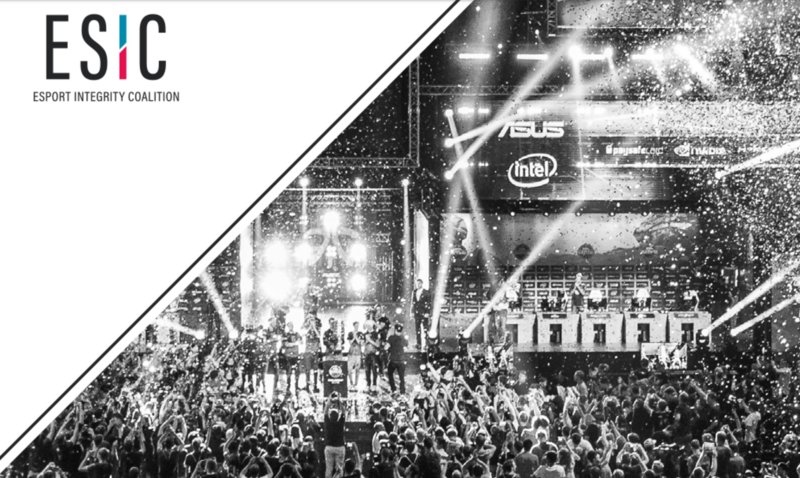 Quote

The Esports Integrity Coalition has announced the addition of five new members that will reinforce it as a global organization working towards building standards and preventing corruption. The coalition is spearheaded by Ian Smith, an experienced sports lawyer now working as the esports integrity commissioner.
The Asian Games Are Adding Esports, in Partnership with Chinese E-Commerce Company Alibaba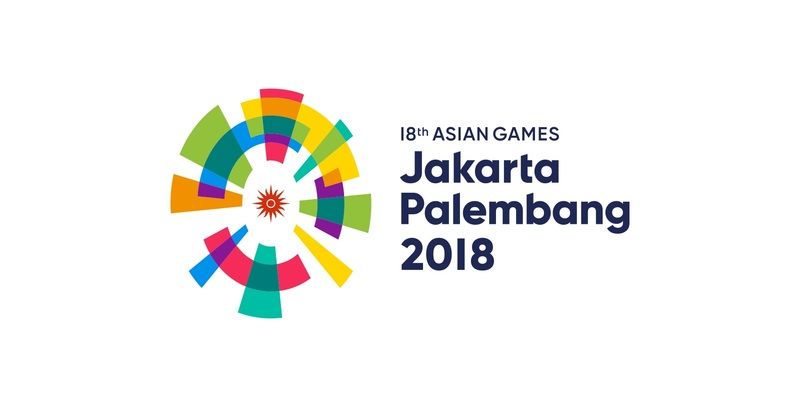 Quote

The Olympic Council of Asia, in a partnership with Alibaba—a Chinese e-commerce giant—will be adding esports events to the 2018 and 2022 Asian Games in Jakarta, Indonesia and Hangzhou, China, respectively. The partnership will also see the inclusion of esports at the 2017 Asian Indoor and Martial Arts Games in Ashgabat, Turkmenistan—an event that also includes chess.
Crowdfunding News
The Tony Hawk's Pro Skater documentary is rolling forward, despite missing funding goal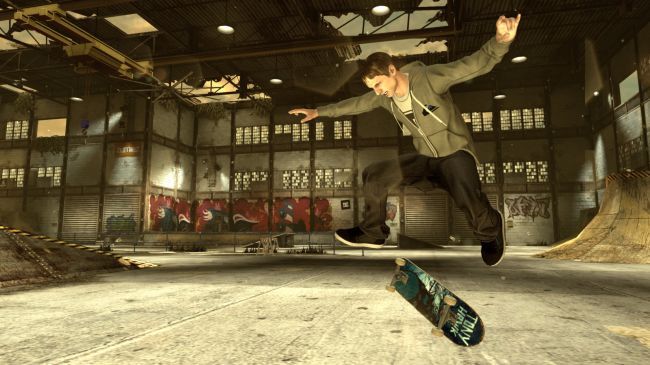 Quote

We reported on the Tony Hawk game documentary, Pretending I'm a Superman, when its crowdfunding campaign launched last month. Well, now it's over, and it's come up short of its funding goal. However, if you were hoping to see the documentary one day, then you're in luck. The team has released a statement, saying that production will continue.
Content I found interesting this week (interviews, reviews, think pieces, history, music, culture, design, art, criticism, etc)
From hacker to Valve and back again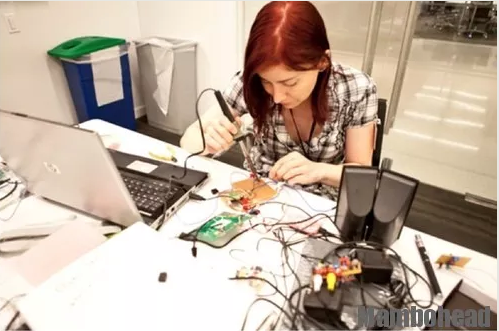 Quote

Flame-throwing race car driver, circuit board hacker, computer store chain founder, toy maker, game tweaker, car builder: Before co-founding her own augmented reality headset company, Jeri Ellsworth was a technology chameleon, finding niches in electronics and mechanics, mastering them and helping redefine how they worked.
Why Brash Games Should Apologize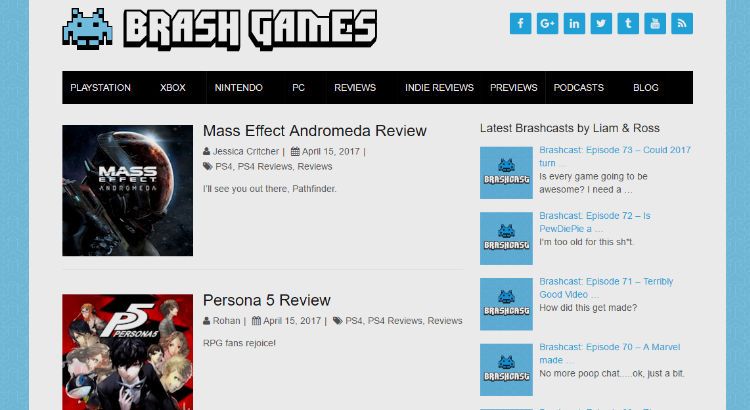 Quote

Paul Ryan is irredeemable. Brash Games is irredeemable. Its practices are Draconian as far as games media goes and have no place in any professional environment, even if their writers are volunteers. Nothing excuses any of this. Due to how they've treated their staff, I'd like to tell Paul Ryan precisely what it is I want from him.
Quote

Every game blog wants to make a name for itself, but that desire can sometimes be fulfilled in a most undesirable way. I mean, look what happened to Brash Games!

It doesn't pay its writers, it revokes author credits when people leave, and its owner has over a decade of duplicitous, shady shit to answer for.

A number of us pooled our resources and drew on many anonymous sources to blow this publication wide open and oh dear is there some grimy shit pooling in its guts.
Horizon: Zero Dawn and the beauty of annihilation
Quote

Horizon is inspiring because it doesn't boast about humanity being worth saving, it doesn't put hope on a pedestal. Instead it deals with reality, it says mortality is coming and we've fucked up. There's nothing worth saving except the time we have now and the future is dark and barren — that, to me, is inspiring.
A Spoiler-Packed Chat About Horizon Zero Dawn's Excellent Story
Quote

Three Kotaku staffers have finished the new PlayStation 4 game Horizon Zero Dawn, so it feels like time to talk it all. Join me, Kirk, and Patricia for some SPOILERY talk about Aloy's wild robot adventures.
"He's an arrogant motherf****r" - Metro 2033 writer hits out at The Witcher novel scribe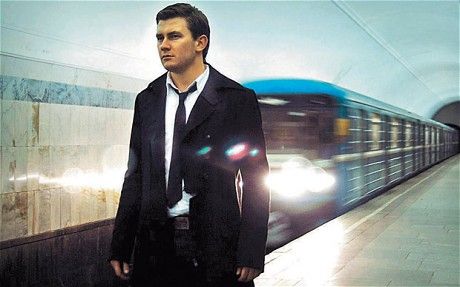 Quote

"I think that he's totally wrong, and that he's an arrogant motherf****r," says Glukhovsky in response to comments made by Sapkowski. "Without the gaming franchise, the Witcher series would never get this crazy international readership that it has.
Night in the Woods is the Working Class Fiction I've Been Waiting For
Quote

What happens to a city after the boom, when unions, mines and factories are replaced by retail, fast food and Walmart? What happens to people when the bedrock principle of their parents—work hard and you'll be able to provide for your family—is ripped from their fingers a little more each year?

Night in the Woods attempts to answer these questions, and in so many ways it's everything I've been waiting for.
Storytelling in 'Stellaris' Leaves Too Much to the Imagination
Quote

Breathing life into these mechanics requires a willingness to join the game in its often halting efforts at storytelling, and it dawns on me that maybe this is the thing above all others that has repelled me about so many space strategy games. There are people for whom this kind of universe becomes real because they want it to be. Sitting next to Austin as he played Stellaris and we prepared for a stream, I realized that for games like Stellaris to really succeed as fiction, they need their players to approach them almost as tabletop RPGs. The game is simply a robo-GM, setting a scenario before a player who controls an avatar that amounts to little more than generic description around a pile of stats and modifiers… and transform them via the imagination into vibrant fictional world.
The bright life of the MSX, Japan's underdog PC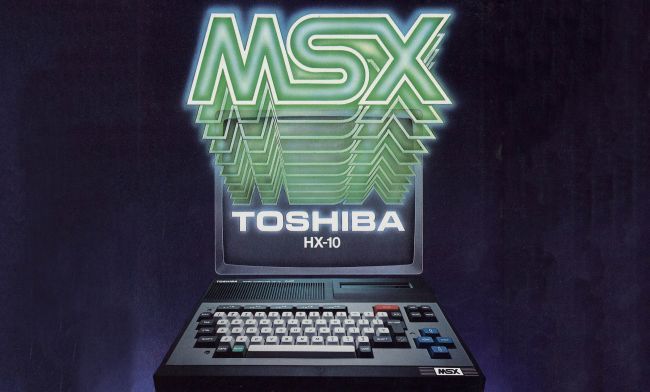 Quote

How an 80s standard supported by Microsoft and Sony became Japan's most successful PC outside its home territory.
The RPG Scrollbars: The CRPG Book Project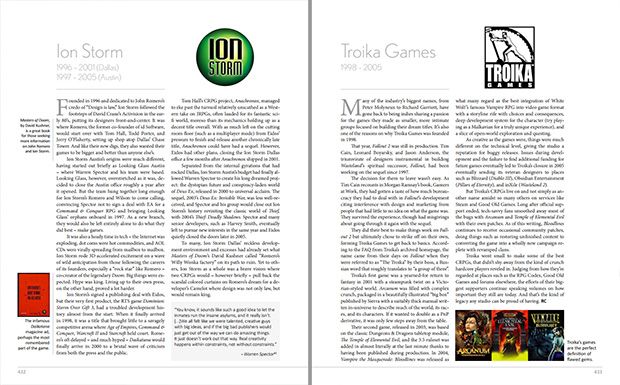 Quote

Since the invention of the RPG, there have been many, many RPGs. Maybe too many to count. At least six! Let's see. Ultima VII. Al-Qadim: The Genie's Curse. The Magic Candle III. Faery Tale Adventure II: Halls of the Dead. Two or three more, probably, and that's if you don't count Quest For Glory. But who has time to play them all?
The forgotten origins of JRPGs on the PC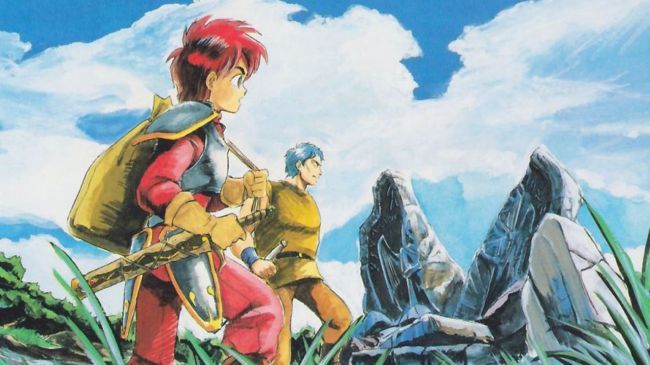 Quote

While the golden age of JRPGs was on the console, their genesis started on the PC.
Meet The Devs Who Made Indie Games on the Original Playstation
Quote

We speak to three developers who started on Sony's PlayStation dev kit—Net Yaroze—and what it meant to share their expertise and experiences online.
Why Video Games Have So Many Endings and So Few Conclusions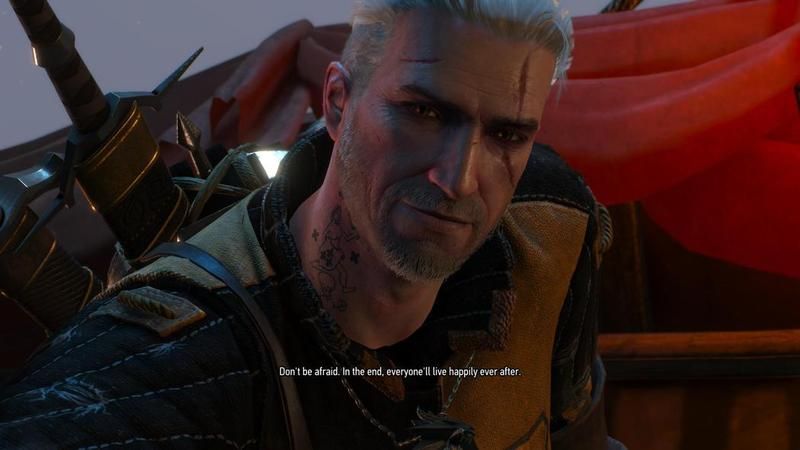 Quote

Big games need to get better at letting us say goodbye.
How Sega moved Sonic from 2D to 3D
Quote

An excerpt from the upcoming Sonic the Hedgehog art book
The story of the bizarre Mega Man DOS games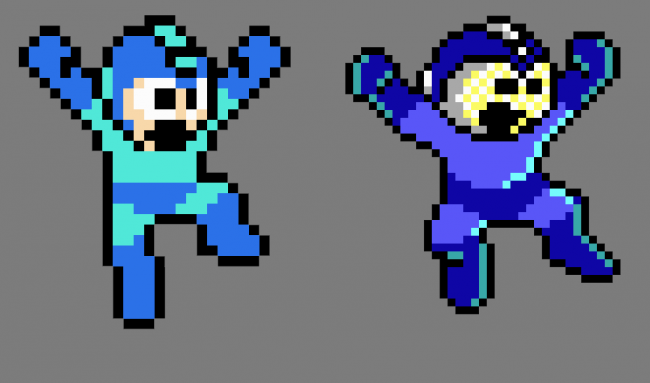 Quote

How one man made an official, Capcom-licensed Mega Man game by himself.
The Los Angeles Indie Video Game Stores That Refuse to Die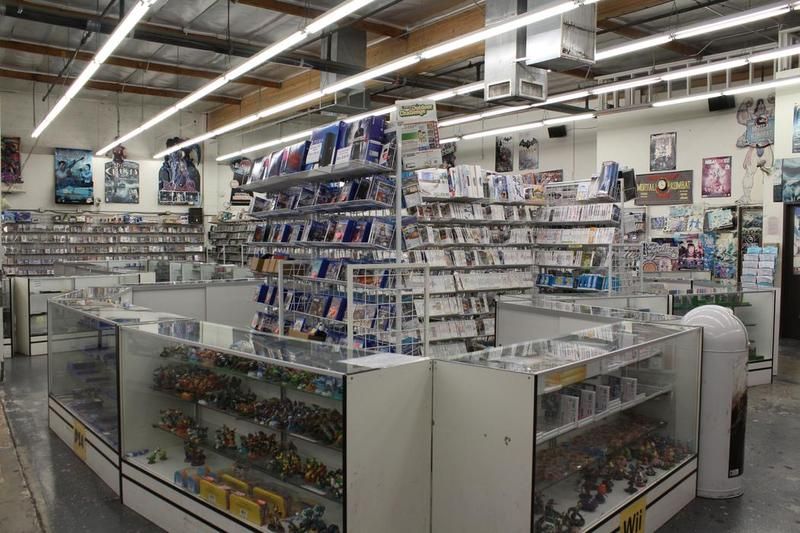 Quote

"Mom and pop" game stores are relics and reliquaries for history: both for video games, and for LA itself.
Phantasy Star Online will never die: how the nicest fans in gaming keep a 16-year-old MMO alive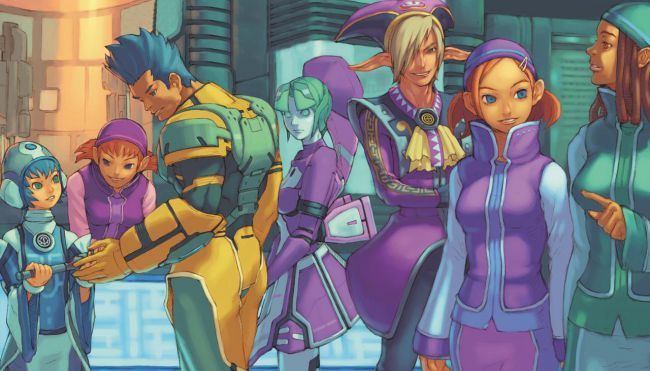 Quote

Inside a community driven by more than nostalgia: a true love for a groundbreaking game and the people who play it.
The surprising explosion of RPG Maker on Steam
Quote

How RPG Maker grew from a hobbyist tool into an engine powering hundreds of Steam games a year.
How Steam brought shmups out of arcades and into a new PC renaissance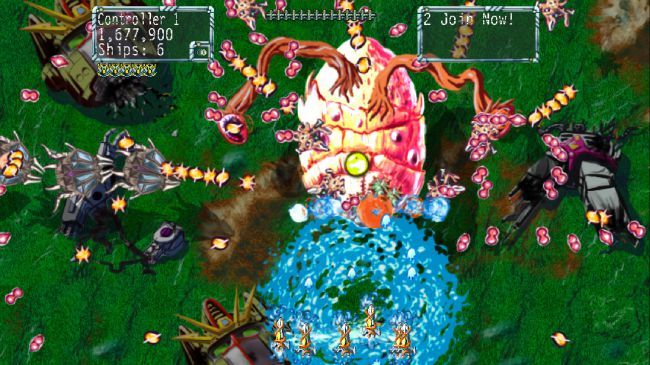 Quote

How Steam and passionate fans pulled shoot-em-ups out of exile in Japanese arcades and back into the limelight.
Video Games and Brexit: Why the Nation Behind 'GTA' and 'Batman' Feels Lost Without Europe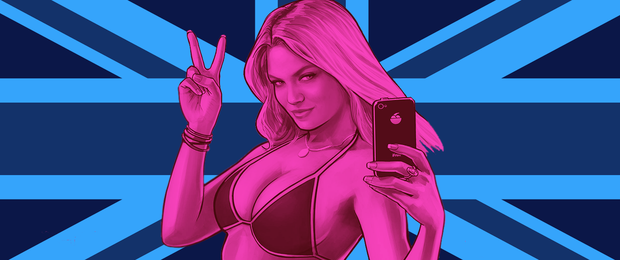 Quote

Smith has no such qualms, having already worked for a multitude of prominent games businesses across the UK – from Microsoft and Sony PlayStation to Dirt and F1 makers Codemasters. He's open about his prediction Brexit will trigger a "slow decline in the economy over the next 30 years". But he's also realistic. The fall in the value of the UK currency since the Brexit vote has, he admits, made the British games scene even more attractive than it already was for non-European publishers and financiers – they get more for their money. That means big names from across the US may now be even more inclined to invest in British studios than they have in the past, building on an already strong relationship: GTA may stem from Rockstar in Scotland, but it's published by the New York based Take Two Interactive.
Guest Column: A Not-Quite Dead Past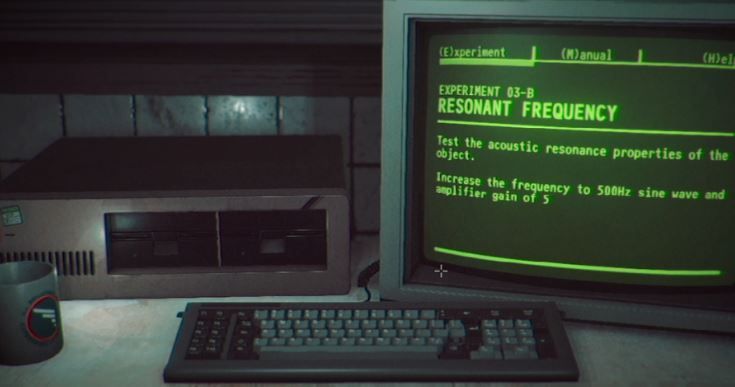 Quote

But it does mean that the game deliberately pushes away its own history, distancing itself from its parser IF predecessors. Which is something of a shame, because Stories Untold can't fully escape the shadow of what came before it. To understand how, it's helpful to look at those predecessors; to put Stories Untold in the exact IF context that it seems to resist.
Dear BioWare: Stop making open-world games
Quote

It's time to get back to what it does best
First 100% Zelda: Breath Of The Wild Speedrun Takes 49 Hours
Quote

The fastest speedruns in Breath of the Wild are slightly over forty minutes. Link wakes up, rushes to Ganon, and saves the world in the blink of an eye. But the game is full of treasures to find and other tasks to complete. A new speedrun to collect everything takes over two days to fully explore Hyrule.
TORMENT TIDES OF NUMENERA: BASTARD SIMULATOR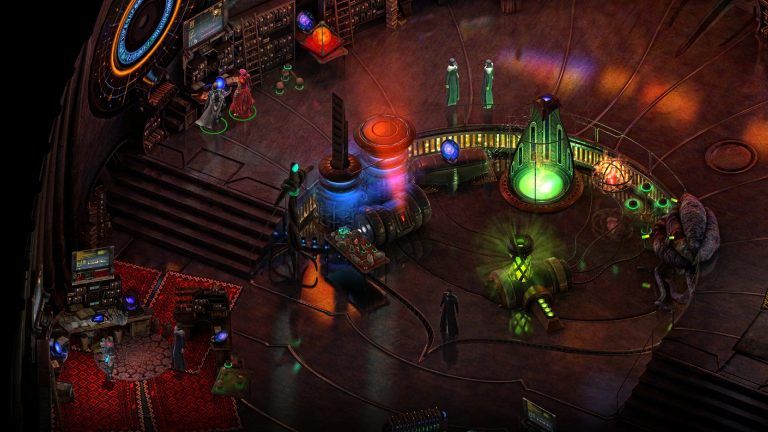 Quote

M. Joshua found respite in how Torment: Tides of Numenera incentivizes self-destructive play.

Your creator didn't love you. He tossed you out like an afterthought—then left you to try to make sense of a very strange and dangerous world by yourself. This is what it means to play as the Last Castoff in Torment: Tides of Numenera. Unlike many RPGs, you're not a chosen one hand-selected by the gods, but instead discarded by your "daddy" (The Changing God) and told that you're just one of his countless bastard children.
Console Repairmen Explain Why Cockroaches Love PS4s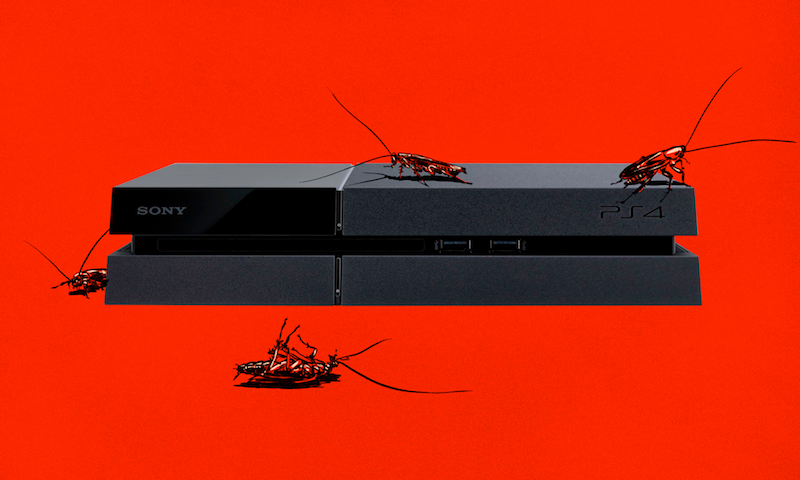 Quote

First, there were snakes on a plane. Then, we had sharks in tornadoes. Now, there is a darker and more prevalent combination of pests and unlikely places they exist: cockroaches in your PS4.
Color in Video Games: How to Choose a Palette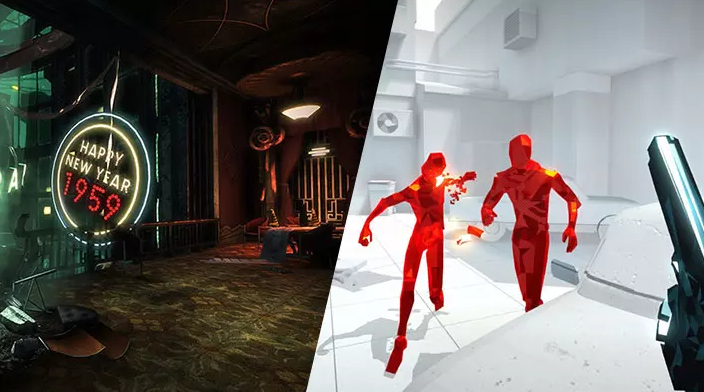 Quote

Color is one of the most powerful tools you have when you're designing a game. Colors can be engaging, helping to direct your players to whatever you think is most important. It can also be used to give subtle clues about the characters and their world. When used properly, color sets the tone of a game, tells you where you are, and where you need to go.
'Uncharted' Creator Amy Hennig on Finding Her Calling and Taking 'Star Wars' Somewhere New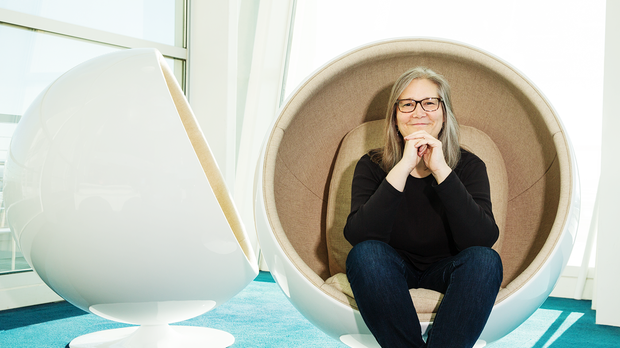 Quote

Award-winning game director discusses why she nearly turned down 'Star Wars', the importance of improv comedy and why she's barely played 'Uncharted 4'
Robert Yang Wants To Make VR 'Obscenely Gay'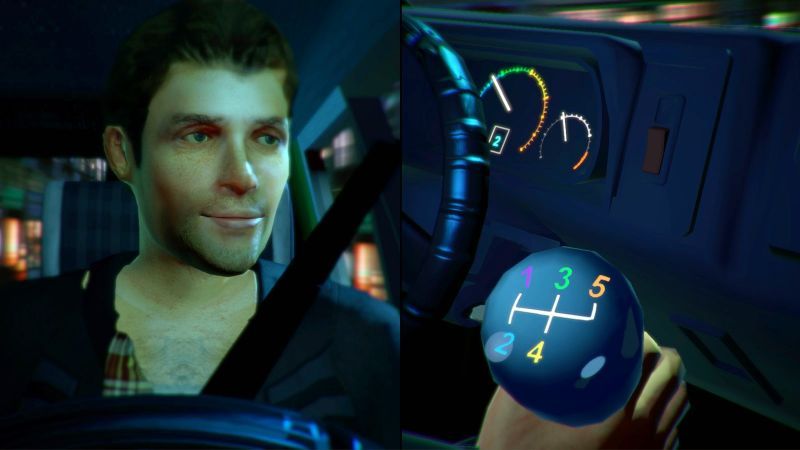 Quote

Robert Yang's games have been seen by millions of people, but sometimes he'd rather they hadn't.

"It's hard to feel successful when many of these (straight) YouTubers seem to flatten any understanding of my work, and profit from the ad views," Yang says. "I try not to think about it and instead derive some sort of intrinsic value from making games that hopefully isn't tied to internet numbers."
Tim Schafer Talks Shyness, Comebacks and Being Asked Not to Touch George Lucas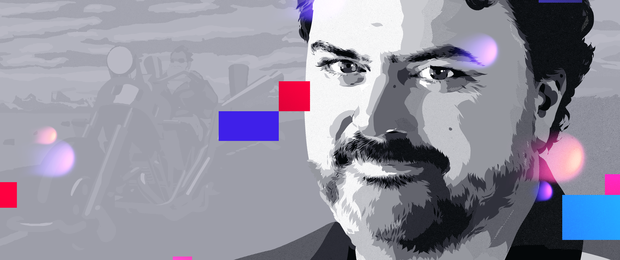 Quote

From making LucasArts classics to founding – and almost losing – his own studio, Schafer has always been a tireless supporter of creativity
Watch Naughty Dog's Neil Druckmann Interview Guerrilla's Hermen Hulst
Quote

'Horizon Zero Dawn' originally had 'Killzone' M82 guns in it and 'Uncharted' started as "a steampunk, open-world game"
Horizon Zero Dawn – The making of the game (2017)
Quote

The role playing game Horizon Zero Dawn created by the Dutch company Guerrilla Games is extremely successful: Horizon Zero Dawn has already sold more than 2.6 million copies, giving the gaming community a whole new world to explore, discuss and analyse. How did Guerrilla Games create Horizon Zero Dawn? And what is so attractive in this virtual world? Find out in Horizon Zero Dawn - The making of the game.
Peter Molyneux on Black & White, Fable and that Darn Acorn (IGN Unfiltered #18, Episode 2)
Quote

Renowned game designer Peter Molyneux discusses his Lionhead years, including Black & White and the ups and downs of the Fable franchise.
Terrible Sex Scenes in Video Games
Quote

Lookin' at some less than amazing sex scenes, or sex used as a gameplay mechanic in various games, while exploring what makes them effective and what makes them...not so much.
Donkey Kong ROM Hacks - snomaN Gaming
Quote

If you ever feel like DKC is too easy, you gotta try out some ROM hacks! Let's take a look at some of the best ones!
How Ninja Theory's Canceled Co-op Game Led To Hellblade And A Bold Future
Quote

In this exclusive video interview from Game Informer, Ninja Theory's creative director Tameem Antoniades talks about the transition from working on AAA publisher-backed projects like their scrapped "Razer" to a more experimental future where they publish their own, bold games like Hellblade: Senua's Sacrifice.
Quote

For almost a decade players have gleefully explored Spelunky's refined brand of player discovery and emergent gameplay. In this documentary, we talk to the game's creators about building the rules of its procedurally generated worlds.
Quote

In this video we explore Dark Souls 2 and its differences from the previous games in design and execution and the ways, on inspection, it actually proves to be better.

We also watch, in real time, as all my subscribers melt away and a dunce's hat descends from the heavens directly onto my balding head, and I start to go mad from the realisation that I'm still not sure whether to spell it Defense or Defence and words lose all meaning.
Breath of the Wild - Not Enough Zelda
Quote

Part One - That Was Your Spoiler Warning 3:35
Part Two - Shrine On You Crazy Diamond 25:17
Part Three - C-C-Combat Breaker 48:30
Part Four - Elder Scrolls Has Glass Weapons Too 1:27:00
We play Full Throttle Remastered with Tim Schafer
Quote

Double Fine's Tim Schafer and Greg Rice join us to play the first half hour of Full Throttle Remastered.
Liminal Space - Incorporating Real Life into Games - Extra Credits
Quote

As games grow connected to our online accounts, they start learning about us: our names, our friends, and so much more. That connected information has the potential to create really cool experiences, but only if it's not abused.
Quote

Stoic's John Watson on how the company went from Bioware and Star Wars to Kickstarter and Vikings, creating a much-loved RPG.
Yooka-Laylee Is Nostalgia Gone Wrong
Quote

Yooka-Laylee recaptures some of the best aspects of platforming. You run, jump, and climb your way around dazzling levels. But it also tries too hard to recreate the past without building upon the lessons old games taught us. We take a closer look in this critical video.
Why Dwarf Fortress started killing cats - Here's A Thing
Quote

In this week's episode of Here's A Thing, Chris Bratt explores one of the weirdest Dwarf Fortress stories. It involves a startling number of dead cats.
Game Design Deep Dive: VR cockpit audio in Gunjack 2: End of Shift
Quote

Because Gunjack 2: End of Shift is a VR game, it is vital to create a true sense of immersion in the gameplay experience. Intimate interaction is one of the most important things in VR, and your intimate zone would be 0 to 5 meters from the player character (first person sounds in our case).
Things I found entertaining throughout the week relating to video games, game communities, or game companies
Giant Bomb Editor Gets Taco Bell Wedding
What Videogames Can Learn From The Demon That Destroyed Seattle
Quote

As you're no doubt aware, last week the grounds beneath Seattle trembled and cracked, and from the smoking fissures rose a demon of unimaginable form and intent. The destruction it wrought will never be undone, and we live now, as a collective people, in constant fear. The economy hasn't so much collapsed as disappeared, and global government exists now only as a memory of a concept. Most world leaders have not been sighted since the beast sank back down into the Hell we can now guarantee, beyond all doubt, exists.

Of the millions of questions we must now answer, one stands out above all others: what can videogame developers learn from all this?
Things I Missed From Previous Weeks
Yoko Taro: Weird feelings for weird people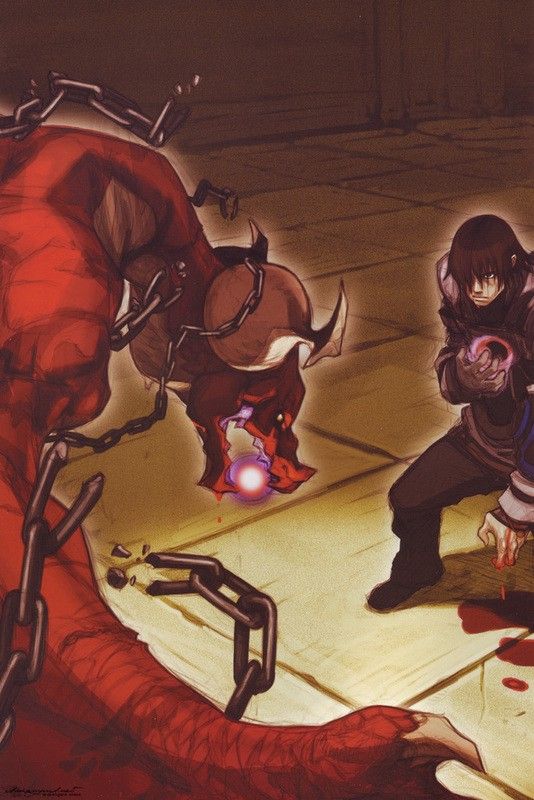 Quote

These objectives underline how, even though his descent into gradually more atrocious acts of violence is scripted, it's something that I advance. I'm the one ushering this awful boy through the narrative and, personally speaking, that doesn't feel great. On this, Yoko Taro commented: "any game that centers on slaughtering hundreds in war shouldn't deserve a happy ending." As an extension, I think it's safe to say he also means "any player that plays such a game shouldn't deserve a happy experience."
---