A look at the secret networks, esports scene, piracy, devs, and gaming history of Cuba. Square Enix splits with Hitman creators, Microsoft unveils VR controllers, Paradox Interactive Conference announcements, Mass Effect on hiatus and BioWare Montreal made a support studio, why games music needs to emancipate itself from Hollywood, Phantom Dust update released for free, how the Madden makers produced the puzzle platformer Henry Hatsworth, why Youtubers are losing ad money, Alan Wake removed from digital stores, how Inside's levels were designed, the history of Super Mario RPG, Nier Automata's uplifting existentialism, Vanquish coming to PC this month, why Tony Hawk's Pro Skater 3 is important, the legacy and ports of Quake II, and more.
Gaming News (Announcements, release dates, previews, interviews, expansions, DLC, updates, company news, new tech, mods)
The E3 2017 Press Conference Schedule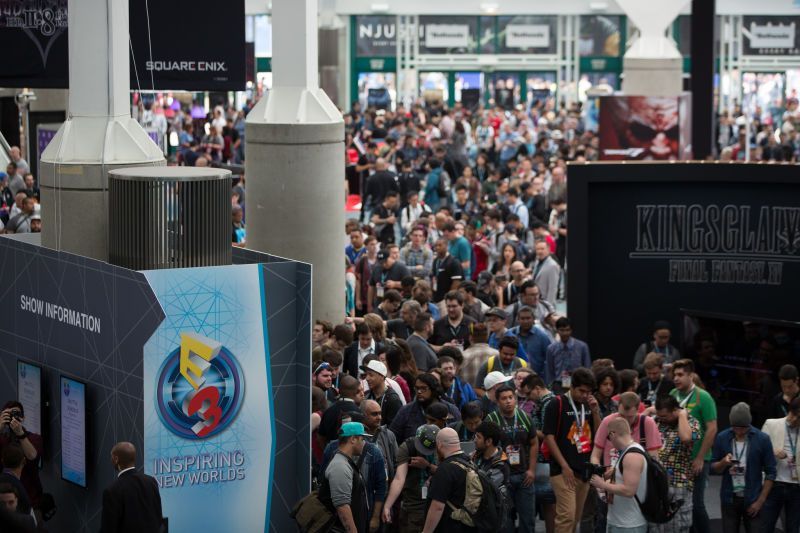 Quote

We're four weeks away from E3, when we'll all gather on the internet for that barrage of endorphins that can only come from live video game press conferences full of gun shooting, cars, and more gun shooting. The show will start on a Saturday this year, thanks to the early risers at Electronic Arts. Let's break down the full schedule.
All 15,000 'fan passes' to E3 have been sold
Quote

E3 has completely sold out of fan passes in its first year offering admission to the general public. Previously, the tradeshow admitted only industry professionals to the annual event.
Steam Trading Cards will now only be offered with "legitimate games"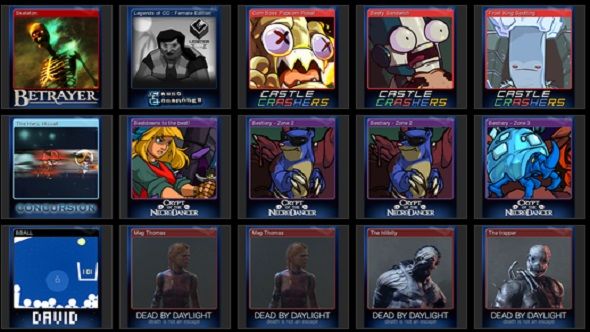 Quote

To try and fight the number of people that game the Steam trading cards introduced back in 2013, Valve are introducing a new system that defines how trading cards are dropped, and what games are eligible for it.
Microsoft's unveils VR motion controllers for mixed reality headsets
Quote

Microsoft on Thursday announced a new set of motion controllers for its Windows mixed reality platform. Like the ones available for the Oculus Rift and HTC Vive, Microsoft's controllers offer six degrees of freedom, but without the need to install external cameras.
Square Enix Splits With Hitman Creators IO Interactive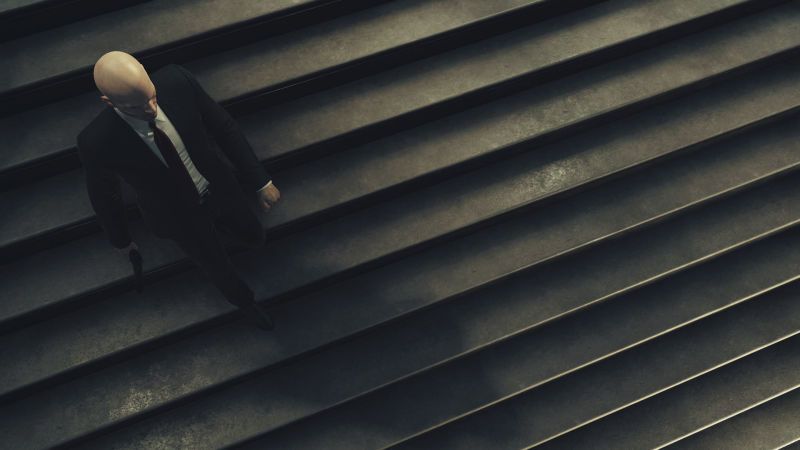 Quote

In 2009, Square Enix took control of Hitman developers IO Interactive. Today, the two companies part ways.
That's extremely unfortunate, not just as it would likely stop development of Season 2, but it was both an excellent model of post release free content and was included in if not at the top most of the GOTY lists I saw sites doing for 2016.
The Hitman Series Has A Long History Of Excellence
Quote

Hitman took the series' central conceits—self-challenge, expansive levels, imaginative solutions, and emergent drama—to the extreme. The result was an astounding game with tons of replayability.
Rumor: Io Interactive will retain Hitman rights, second season is still on the way
Quote

But the situation may not be as dire as it seems: According to German site Gamestar.de (Google translated), "Hitman ist gerettet"—which is to say, the rights to the Hitman franchise will remain with Io, rather than Square Enix, if and when the studio is sold or spun off. Furthermore, work on the second season is already "halfway to completion," the site said, and it's "definitely" going to happen.

This is all entirely unverified at this point, so bear that in mind.
Sources: BioWare Montreal Scaled Down, Mass Effect Put On Ice For Now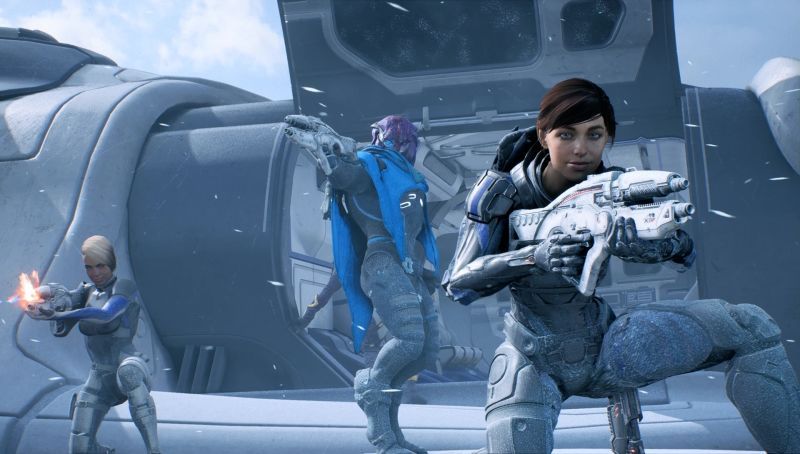 Quote

In the wake of BioWare's polarizing Mass Effect: Andromeda, fans have wondered where the lauded sci-fi series will go next. The answer, according to people familiar with the studio, is nowhere—at least for the time being. BioWare has put Mass Effect on hiatus and turned Andromeda's developer, BioWare Montreal, into a support studio, according to four sources close to the company.
Today's Mass Effect: Andromeda patch focuses on multiplayer tweaks, cinematics
Quote

Dialogue options also made more clear
Hate elves? Watch a T-Rex eat one in Total War: Warhammer II's Lizardmen trailer
Quote

As Creative Assembly fire up the hype train for Total War: Warhammer II, we can expect to learn a lot more about its four core races before our final destination (ie, release). It looks like the Lizardmen are our first stop, however: today, they've got a new in-engine trailer.
Paradox will be publishing Battletech, adding their weight to the crowdfunded $2.7 million
Quote

Harebrained Schemes' mech RTS Battletech will not be going it alone. Paradox, who haven't met a strategy game they didn't want to throw money at, will be publishing. The move was announced today during the PDXCon press conference, along with the new trailer available above.
Beta Date! Gameplay Video! New Partnership! Exclamation Points!!!
Quote

Now we know folks are itching to see the game in action, so our Game Director Mike McCain and I recorded a friendly multiplayer match to give you a peek at what to expect in the Beta. Full disclosure here - Mike is one of the better players in the studio and I… am not. Nevertheless, I think I put up a pretty good fight as you'll see in the video. Hope you like it!
HBS BattleTech Q&A Livesream May 10, 2017
Quote

HBS BattleTech Q&A Livesream May 10, 2017
PDXCON 2017: BattleTech Feature Stream
Quote

cKnoor is joined by Harebrained Schemes to check out their upcoming game BattleTech.
PDXCON 2017: BattleTech 1 v 1 Skirmish
Quote

Mike McCain (Game Director of BattleTech) dukes it out with Jordan Weismann (Creator of the BattleTech franchise) in a 1v1 Skirmish.
Phantom Dust re-release hits Xbox One, PC tomorrow for free
Quote

Phantom Dust, one of the biggest surprise announcements at E3 2016, just got its last: It's coming free tomorrow to Windows PC and Xbox One, Microsoft's head of games marketing, said today.
Strategy & Cylons: Battlestar Galactica – Deadlock
Quote

Strategy publishers Slitherine have sent word that they're working on a Battlestar Galactica game. It goes by the name Battlestar Galactica: Deadlock and is under development at Black Lab Games, creators of 3D tactical fleet battler Star Hammer.
Form is a VR puzzle game that's all in the mind
Quote

Form is a virtual reality puzzle game in which I manipulate large and mysterious objects in order to unlock secrets.
Harvest Moon: Light of Hope is coming to Steam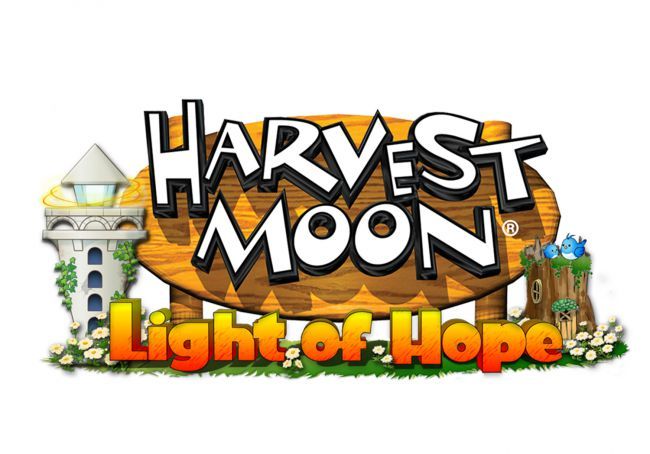 Quote

New hope for the series on PC following the quiet death of Seeds of Memories.
The new Endless Space 2 trailer examines the risks and rewards of expansion
Quote

One week ago, Amplitude Studios released the first of four trailers intended to showcase the pillars of the 4X strategy game Endless Space 2: Explore, Expand, Exploit, and Exterminate. With the exploration element covered off, it's now time to move on to Phase Two of the operation.
Children of Zodiarcs is the next Square Enix Collective game, release date set
Quote

A deck and dice RPG inspired by the likes of Magic: The Gathering and Final Fantasy Tactics.
Online fighting game Absolver gets a release date
Quote

And this classy explainer video
Quote

Thunder Lotus Games has released a new trailer for Sundered, dubbed "Resist," showing the game's first gameplay region, "The Valkyrie Camp."
See hordes of zombies eat buckets of lead in the Black Ops 3: Zombies Chronicles trailer
Quote

A listing for something called Call of Duty: Black Ops 3 – Zombies Chronicles appeared a couple of weeks ago on the ESRB website, but only very briefly before being removed. Despite the implied insistence that nobody saw nothin', it was a surprise to approximately no one when Activision confirmed earlier this week that the listing was legit. And now we've got a trailer so we can all what the fuss is about.
You Can Make Your Own Shitty Sonic Character In 'Sonic Forces'
Quote

Get ready for the greatest OCs the internet has ever seen.
Sonic Mania's latest trailer puts Knuckles back in Flying Battery Zone
Quote

The latest trailer for Sonic Mania goes back to Flying Battery Zone, this time with a closer look at Knuckles negotiating his way through a remixed edition of Dr. Eggman's giant airship.
Prison Architect: Mobile - Coming this Spring!
Quote

In Prison Architect: Mobile, players are tasked with the construction and maintenance of a maximum security prison, from laying out cell blocks and inmate facilities to managing staff pay and prisoner morale. Prison Architect: Mobile will be available on iOS and Android tablets this Spring!
Dreadnought gets PS4 co-op mode, where you'll die without teamwork
Quote

The PlayStation 4 version of Dreadnought, the free-to-play space shooter featuring massive capital ships, is expanding with a third gametype: a "horde"-style mode called Havoc. It's the first PvE-type offering to come to the game on PS4; that version, which is currently in closed beta, features two PvP modes at the moment.
Halo 6 won't be shown at E3 2017
Quote

You're going to have wait a little longer to see the next main entry in the Halo series.
Binding of Isaac dev teases unannounced project
Quote

The Binding of Isaac developer Edmund McMillen announced the contents of Isaac: Afterbirth Plus' second 'mod booster' pack yesterday, and right at the bottom of that blog post, as if to reward people for scrolling down, he revealed that he's been working on another project with frequent collaborator Tyler Glaiel. It's an "unannounced IP", so it's presumably got nothing to do with The Legend of Bum-bo, which was similarly teased last year, before retreating into the shadows, never to be whiffed again.
LEGO Marvel Super Heroes 2 KONK!ing to November
Quote

Those dastardly villains at TT Games have again turned their plasticising ray on the supermen of the Marvel universe, announcing an intent to trap these plasticmen in LEGO Marvel Super Heroes 2 later this year.
Cowboy builders: Constructor demo erected wonky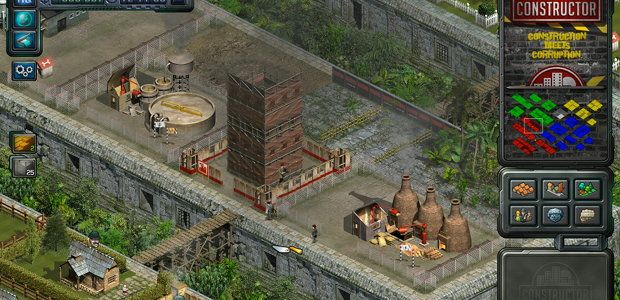 Quote

A demo is out for Constructor, System 3's remake of their estate-building strategy game from 1997. I really dug the original and its classic silly British sensibilities, building up my own estates while sabotaging my rivals' neighbourhoods with dodgy plumbers, killer clowns, gangsters, and thugs. This remake has been delayed a bit and the demo has troubles of its own, but I am still quite keen for this to launch in full later this month.
Nintendo Developing 'The Legend of Zelda' Smartphone Game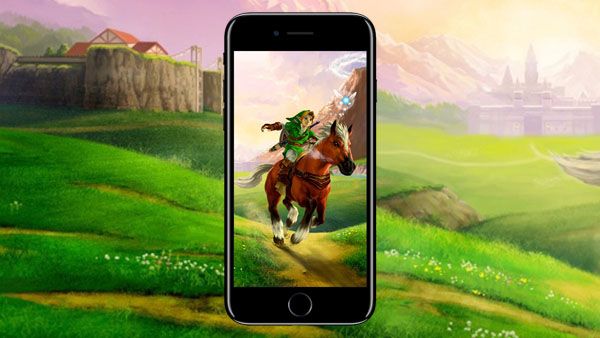 Quote

TOKYO—Nintendo Co. plans to bring its videogame franchise "The Legend of Zelda" to smartphones, people familiar with the matter said, the latest step by the Kyoto company to expand its mobile-games lineup.
El Shaddai director teases "major" announcement within two weeks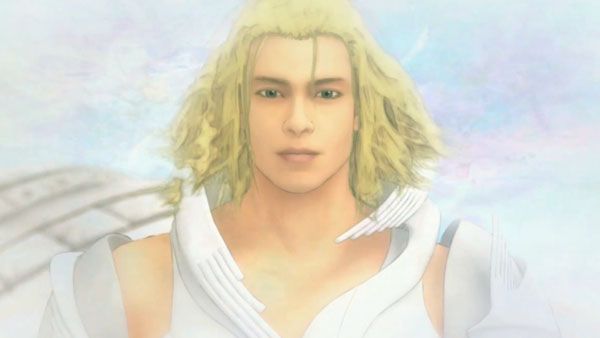 Quote

Takeyasu Sawaki, director of the 2011-released El Shaddai: Ascension of the Metatron for PlayStation 3 and Xbox 360, said he will make a "major" announcement within the next two weeks during a panel at Tokyo Sandbox 2017 this weekend.
Warren Spector's sure System Shock 3 will stand out from the pack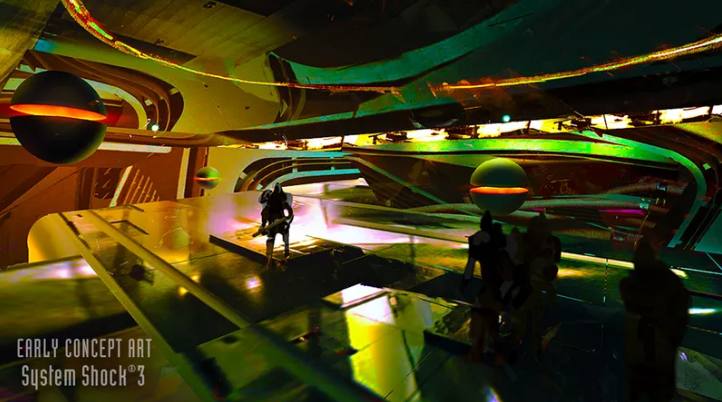 Quote

New images pull back the curtain on the series' return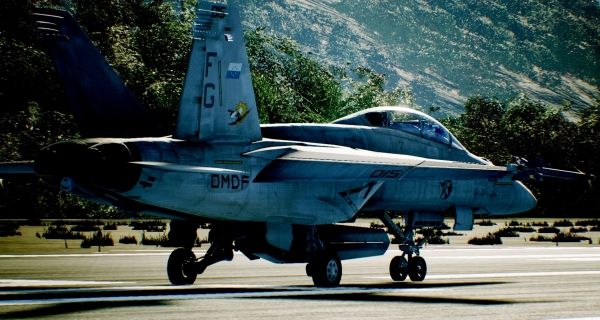 Quote

Additional time necessary to "perfect and optimize" latest title.
Sega planning "revival of major IPs"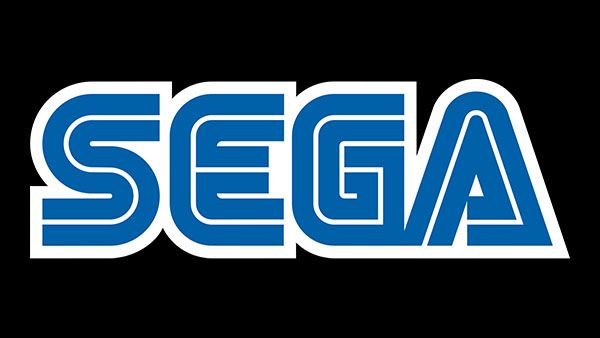 Quote

Sega is planning the "revival of major IPs," according to its "Road to 2020" business presentation for the fiscal year ended March 31, 2017.
Madden 18 Official Teaser Trailer
Quote

See the first official trailer for Madden NFL 18, which features New England Patriots quarterback Tom Brady as its cover athlete.
The 3 Things You Need To Know From Ubisoft's Earnings Call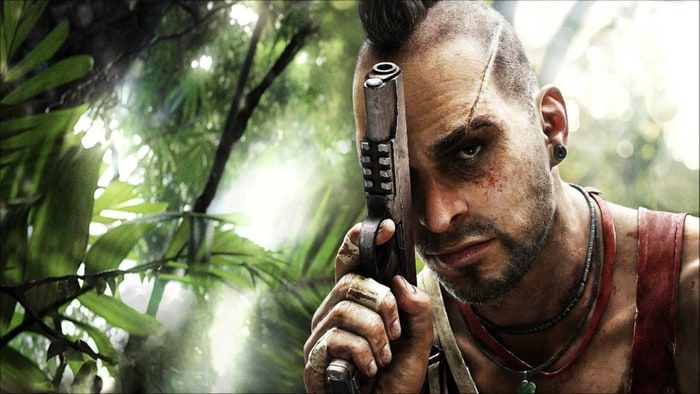 Quote

New Far Cry, new Assassin's Creed and The Crew 2 are all on the way
So much for the "Spaghetti" Western, and here I was really looking forward to Ubisoft handing the series off to an Italian studio with a low budget.
Drifting Lands is a shmup with gear and loot, out in June
Quote

The blurb for Alkemi's Drifting Lands says it "defies genre conventions" by "blending the intense combat of shmup gameplay with the freedom of ARPG-style character progression ... to create a new style of action game." That's not immediately apparent in the new release date reveal trailer, which comes out of the gate hard on the shmup side of things, but eventually it gets there.
Immortal Planet footage shows the constant cycle of kill, sleep, level up, repeat
Quote

Scheduled to release on Steam this July, developer teedoubleuGAMES have released more footage of their sci-fi Souls-like, Immortal Planet. Tasking players as an eternal warrior who has been in cryosleep for hundreds of years, it's your goal to fight across this icy planet and uncover the mysteries of your eternal life.
Ska's Charlie Murder, and The Dishwasher: Vampire Smile hit PC
Quote

From the developer of Salt and Sanctuary.
The robotic roguelike Botlike has players toppling a totalitarian regime as a surly warbot
Quote

While you're probably tired of hearing the words 'permadeath' and 'procedurally generated' in the same sentence, hold on for just a second. Developer Binji is hoping to revitalise the roguelike with fast paced shooting, intense platforming and a dash of humour in their new game, Botlike.
Tropico devs Haemimont Games working on Surviving Mars, a city-building game set in space
Quote

Paradox are teaming up with the folks behind Tropico to make Surviving Mars, a city-builder about permanently colonising our redder cousin. Haemimont Games announced it during PDXCon and it's due in 2018.
PDXCON 2017: Surviving Mars Interview
Quote

Graham Murphy, Senior Community Manager at Paradox Interactive, interviews Haemimont Games about their newly announced title Suriving Mars.
Fire Emblem Echoes - Two Heroes (Nintendo 3DS)
Quote

Kingdoms clash over warring gods in Fire Emblem Echoes: Shadows of Valentia, coming to Nintendo 3DS on May 19th!
Four Hours In, I'm Enjoying The Challenge Of Fire Emblem Echoes
Quote

I've just started up playing Fire Emblem Echoes: Shadows of Valentia. It's a remake of the Famicom exclusive Fire Emblem Gaiden. I'm making my way through the early hours of the campaign. It's been a challenging game that I can't put down.
Fire Emblem Echoes: Shadows of Valentia Pre-Review Thoughts: Coming to Grips With a Very Different Kind of Fire Emblem
Quote

But that speaks to how different Fire Emblem Echoes: Shadows of Valentia is from the rest of the series: the structure, the mechanics, even the navigation. I missed out on the initial batch of characters in part because I wasn't used to Shadows of Valentia's first-person point-and-click interface, which is straight out of an old-fashioned adventure game.
45 Minutes of Fire Emblem Echoes: Shadows of Valentia Gameplay (Celica's Story! Livestream Archive)
Quote

We've played through the first Act of Fire Emblem Echoes: Shadows of Valentia and now it's time to see Celica in action! Join us for a stream of the first 45 minutes of her story!
Ever Oasis field introduction trailer
Quote

Nintendo has released a two-minute gameplay trailer for Ever Oasis introducing the action RPG's Qarr Dunes and Bahar Hill fields.
Tokyo 42's multiplayer trailer shows off neon-soaked social stealth and fast-paced shootouts
Quote

Tokyo 42 is a stylish sandbox game about assassination. We've seen how it blends stealth and action in previous trailers, but this latest video shows how that translates into multiplayer - bloody well, by the looks of it.
The next Dynasty Warriors is going open-world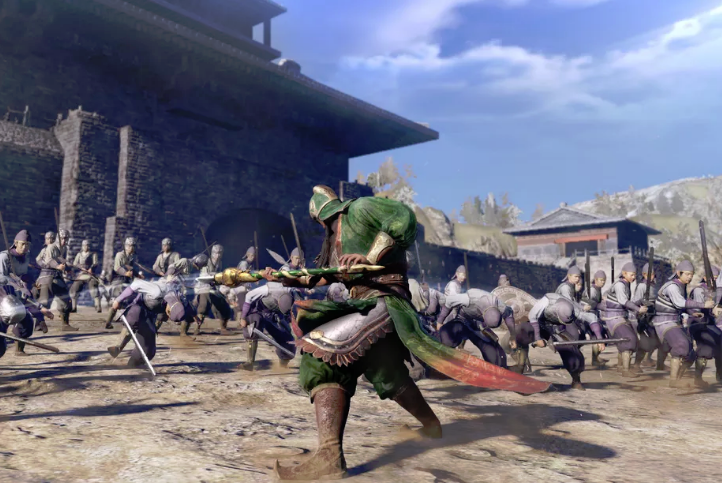 Quote

Players will still battle massive hordes of enemies in Dynasty Warriors 9, of course. This time, however, they'll do so in intertwining missions that allow players to "experience history across a multitude of perspectives and battles throughout the whole of China."
14 minutes of Oceanhorn 2 gameplay
Quote

Cornfox & Bros. has released the first gameplay footage of Oceanhorn 2: Knights of the Lost Realm.
Wild West Online revealed: The Red Dead-like MMO 'built from the ground up' for PC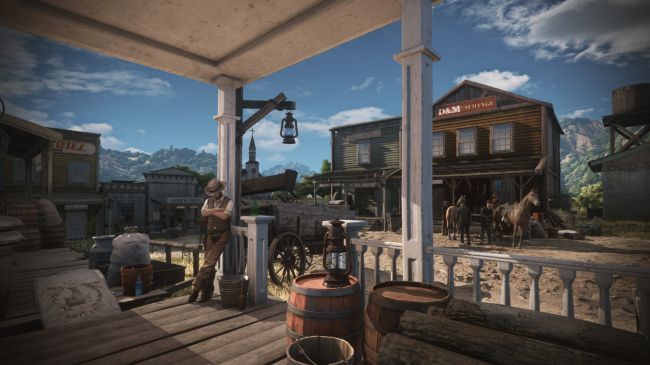 Quote

An open-world PvP MMO for you and your friends to roam the frontier.
Thief movie producers say a new Thief game is in the works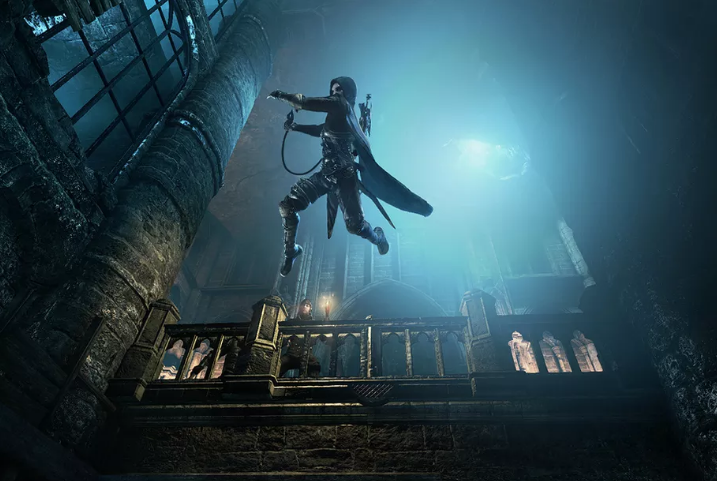 Quote

A fifth game is said to be tied to the upcoming film
Visor is a Quake Champion who can see through walls
Quote

A new Quake Champions teaser turns the spotlight on the Quake 3: Arena stalwart Visor, a "cybernetic clone" with a big piece of metal welded to his face. You might think that would put him at a disadvantage when it comes to things like, say, seeing where he's going or what he's shooting at, but actually it's just the opposite: His "Piercing Sight" active ability enables him to see through walls, making him very difficult to sneak up on.
Vanquish PC Port Coming out Later This Month
Quote

Shinji Mikami's Vanquish comes out May 25th with a bunch of bonuses.
Payday 2 is getting a free VR mode
Quote

Will allow crossplay alongside those in the standard FPS mode
Payday 2 getting Ultimate Edition, all future DLC to be free updates
Quote

Overkill extends support for almost an extra year
Payday 2 Makers Donate DLC Profits To Help Big YouTubers Fight Legal Battle
Quote

Ethan and Hila, who run the YouTube channel H3H3Productions, make sketch comedy and "reaction" videos in which they comment on internet and YouTube culture. Last year, the husband-wife team filmed a video mocking YouTuber Matt Hosseinzadeh, or "Bold Guy," for his video about picking up girls using parkour. In response, Hosseinzadeh filed a complaint with the Southern District of New York District Court alleging copyright infringement. In the complaint, Hosseinzadeh accuses the Kleins of "purporting to discuss the Work in what they believe to be a humorous manner but in fact reproduces virtually all of the Work as nothing more than a prop."
Dead by Daylight adds an esports pro and a sadistic doctor in its Spark of Madness DLC
Quote

In front of you stand an esports pro and a doctor with a fondness for electrotherapy - can you guess which one is the murdery one and which one is trying not to get murdered? If you figured the skinless doctor with an eye-clamp on his head was the killer, well done. You win. Give yourself a pat on the back.
Overwatch anniversary event, Game of the Year edition could be on the way
Quote

A special re-release of Overwatch may soon be heading to stores in honor of the game's first anniversary, according to a fresh datamine of the Xbox Marketplace. Achievement tracker TrueAchievements found signs that both a Game of the Year edition of the game and an in-game anniversary event could be launching soon.
Jeff Kaplan reveals the Overwatch Balance Triangle - Here's A Thing
Quote

On this week's episode of Here's A Thing, Chris Bratt talks to Overwatch game director, Jeff Kaplan about the 'balance triangle' his team uses when thinking about hero design.
"I've been thinking a lot about jetpack cat" - Blizzard's Michael Chu holds Overwatch AMA
Quote

Overwatch lead writer Michael Chu has been over on that Reddit today, answering questions from the rabid fans. As well as offering some advice for aspiring writers and some insight into his creative process, Chu teased some possible future content.
Final Fantasy XIV: Stormblood trailer reveals theme song and new in-game action
Quote

Nice music, but there may be spoilers.
Rainbow Six Siege delays Season Two content to focus on fixes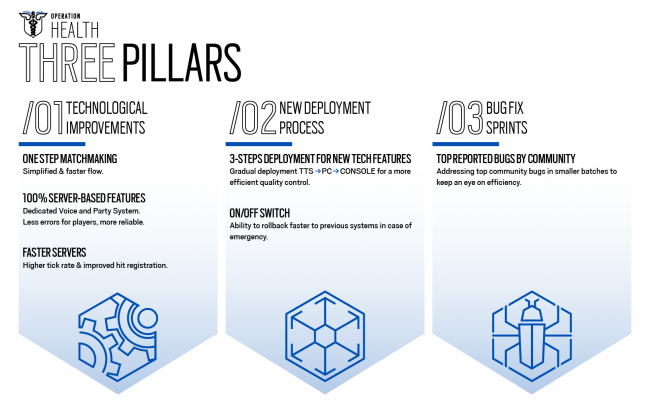 Quote

Season two of the second year of Rainbow Six Siege was originally supposed to be set in Hong Kong, with a new map and a pair of new operators—basically what we've seen in previous seasons, most recently with Velvet Shell. But today, Ubisoft announced that the plan has changed, season two is being dropped, and that the studio will instead be focused solely on improving the game's "health."
Rainbow Six Siege's Alexandre Remy and Xavier Marquis on Operation Health and 10 more years of content
Quote

Rainbow Six Siege's rise to prominence on the multiplayer shooter stage is an unlikely tale. After a rocky launch that saw poor player numbers and sweeping changes to the meta, Rainbow Six Siege looked set to fail. A year and half later and it's more popular than ever and still growing - a rare tale for triple-A games. That growth and success was unexpected however, and with more and more players flooding the servers with each new content release the technical strain is no longer manageable. Operation Health is Ubisoft Montreal's answer to the issue, which will put a full season of new content on hold so that the team can focus on making the game more stable for its players, and guarantee that stability for years to come.
Fix Glaz, then worry about Operation Health, say Rainbow Six Siege community
Quote

Glaz is an operator in Rainbow Six Siege, Ubisoft's tactical shooter. Given his previously terrible pick rate, he recently got a buff, which the community say goes way too far. Ubisoft are currently focusing on the health of the game at a technical level, but the view is taking hold on Reddit that fixing Glaz should be a higher priority.
Europa Universalis IV to get Third Rome expansion this year, focused on Russia
Quote

More classical world-conquering coming our way, as Europa Universalis IV is expanding again with Third Rome, due "this spring." It was announced during the PDXCon press conference today, and will focus on Russia.
Paragon's new support hero Phase can throw allies a literal lifeline
Quote

Coming in its Age of Intellect update on May 16, Epic Games have introduced Paragon's latest support hero. Named Phase, she is a master of telekinesis who can buff alllies to help them stay in the fight, while also offering them an easy escape option should things go south.
Diablo 3: 7 Minutes of Necromancer Gameplay (1080p 60fps)
Quote

The fan favorite class, the Necromancer, is back in Diablo 3.
Shinobi and Centurion come to For Honor in season two: Shadow and Might
Quote

For Honor's second season, Shadow and Might, is now available. It adds two new heroes, two new maps, new customisation options for all heroes and a few gameplay tweaks.
Wildlands has new mens to shoots in Fallen Ghosts DLC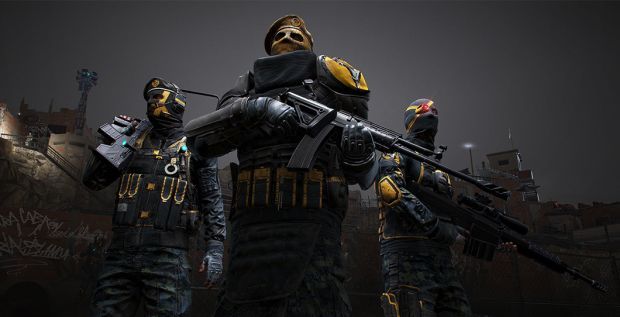 Quote

War on drugs simulator Ghost Recon Wildlands [official site] is getting its second expansion on June 6. In Fallen Ghosts you fight against a well-equipped band of nasty folk called Los Extranjeros ("the Foreigners"), who rise out of the brewing civil war that has erupted after you've taken down the game's original baddies, the Santa Blanca cartel. It's almost as if sending four gung-ho gringos to fight narcotrafficantes with helicopters and grenade spam doesn't actually stabilise a country. Who could have foreseen this? Sad!
PlayerUnknown's Battlegrounds gets two new maps - fight in a desert city or Adriatic island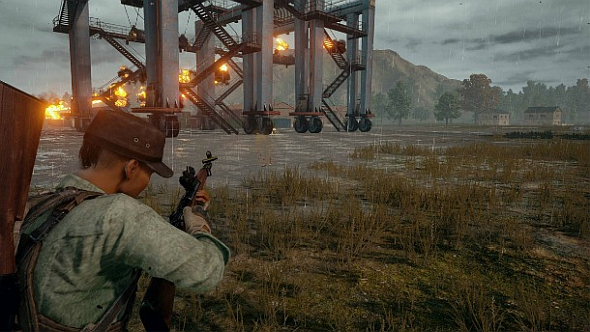 Quote

PlayerUnknown's Battlegrounds (PUBG), the much-streamed battle royale shooter currently in early access, is getting two new maps. They're both still in development, so are subject to change, and we don't have a release date yet, but there's plenty to discuss anyway.
Battlegrounds patch tackles 'lag switch' cheaters by freezing them in place
Quote

It also prevents player from removing foliage by editing an .ini file, and removes flashbangs from the game.
Crusader Kings 2 expanding eastward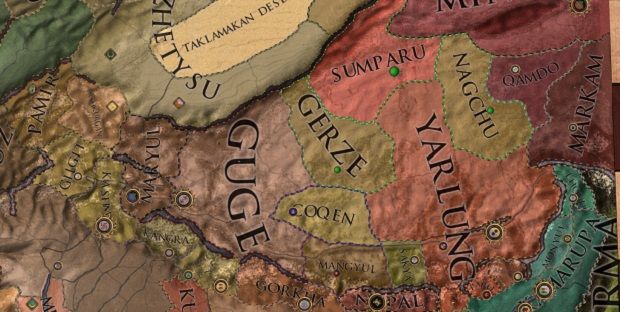 Quote

Crusader Kings 2 is secretly Crusader Kings 5 or 6. The specific number isn't important; the point is, Paradox's alternate history generator has grown in all directions since release. The timeline covered has expanded, the map is much bigger, there are more cultures and religions, and you can join a cult and give birth to the antichrist.
New Prey patch fixes corrupted save files, infinite material creation and more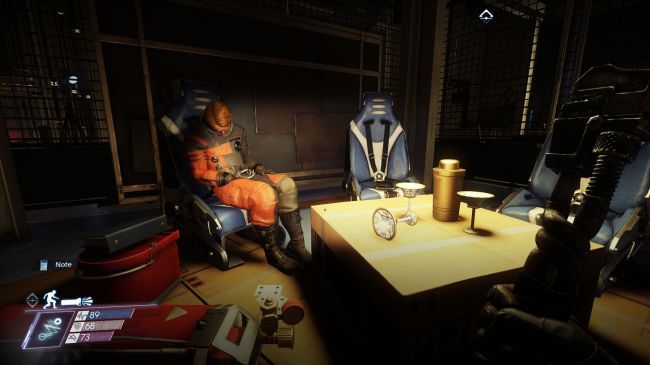 Quote

Previously in beta, Prey's first post-launch patch has now rolled out officially on Steam. The v1.2 update offers a wide range of fixes, both big and small, including a fix to prevent corrupted save files. Better still, it will uncorrupt already affected saves.
Obituary: Arcana Heart developer Tohru Sakurai
Quote

Sakurai played a key role as planner and scenario writer on Yuki Enterprise's debut game Arcana Heart, released in 2007 for the PlayStation 2. He continued to contribute to games throughout his career, most notably again as the scenario writer on Arcana Heart 3 (this time developed by Examu) for the PlayStation 3.
Metal Gear's Solidus Snake Voice Actor Passes Away At 63
Quote

John Cygan had roles in Metal Gear Solid 2, Star Wars: Knights of the Old Republic, and more.
Civ V lead designer Jon Shafer starts "brand new team" at Paradox Interactive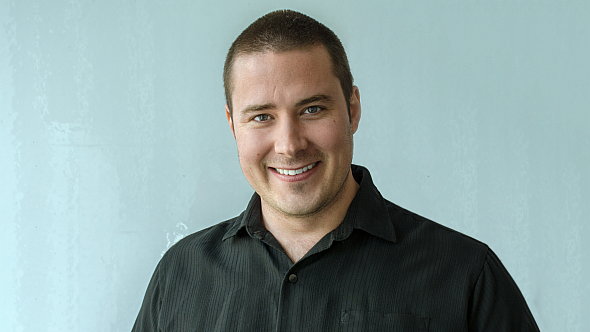 Quote

Jon Shafer, the lead designer of Civilization V, has joined Paradox Interactive. He'll be setting up a new team within the company, working on a new grand strategy game.
Dan Ayoub leaves 343 Industries
Quote

Studio head of external development departs Halo outfit to work on educational mixed reality offerings at Microsoft
It's Ridiculous That Nier: Automata Still Hasn't Been Patched On PC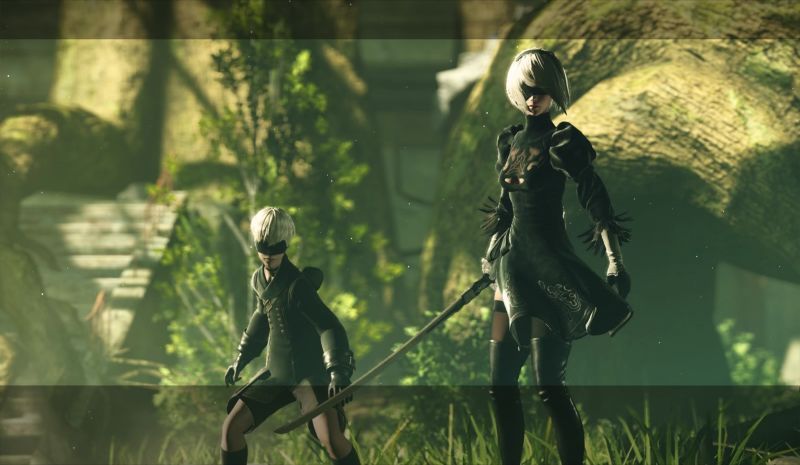 Quote

Nier: Automata came out two months ago on PC. It's a really good game, and a clear standout during an unusually strong spring. So why the heck is the PC version still loaded with basic bugs and other problems that haven't been patched?
With a legal win against Oculus, ZeniMax turns to a new target: Samsung's Gear VR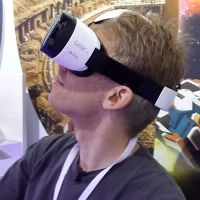 Quote

Three months after winning an award of $500 million in its lawsuit against Oculus VR, id Software parent company ZeniMax Media is setting its sights on another target: Samsung, and its Oculus-powered Gear VR headset.
Quote

Join Fredrik Wester and Susana Meza Graham as they present the future of Paradox Interactive.
PDXCON 2017: Creating Games For An Equally Creative Community
Quote

Johan Andersson (Paradox Development Studio), Mariina Hallikainen (Colossal Order), and Jonny Watts (Frontier Developments) sit down to talk about what's it's like to create games which inspire communities to create.
PDXCON 2017: Game Design with Jon Shafer and Henrik Fåhreus
Quote

Henrik Fåhreus, Head of Game Direction, takes some time to have a chat with Jon Shafer, legendary Game Designer.
PDXCON 2017: Ideas are Useless! Pitch your game to Paradox!
Quote

Shams Jorjani talks about what it's like to pitch a game to a publisher and what Paradox looks for in partners to work with.
PDXCON 2017: Voices? Where?! The Delusional Mind of an Audio Director
PDXCON 2017: Europa Universalis - Around the world in 400 years
Quote

Johan Andersson, EVP of Creative Direction, takes us through 20 years of Europa Universalis development.
Why didn't Tyranny sell? Paradox on Obsidian's RPG "everyone was hoping would do better"
Quote

Obsidian's Tyranny is destined to be remembered as one of the boldest RPGs of the decade - not that anything so rote as destiny would figure into a world ruled over by an all-powerful but unseen genderless communist. It also felt uniquely timely, releasing as it did right on top of the election of a US president many believed had the potential to become a tyrant.
Paradox know "people want a Bloodlines sequel," will make one "when the time is right"
Quote

Paradox Con 2017 just wrapped up in Stockholm, and there have already been lots of exciting announcements about the ambitious strategy publishers' coming plans. Some of these should concern the intellectual property of White Wolf publishing, which includes the 2004 cult hit Vampire: The Masquerade - Bloodlines, so we asked Paradox CEO Fredrik Wester about that very subject.
Stellaris may get Doomsday weapons and "galactic UN", not a "deep economic system"
Quote

At Paradox Con this past weekend, we chatted with Stellaris game director Martin Anward about his plans for the future of his epic sci-fi strategy game, which just had its first birthday. On his list: new features and a few tweaks in warfare and diplomacy, but probably not a "super-deep economic system".
Job Simulator studio Owlchemy Labs acquired by Google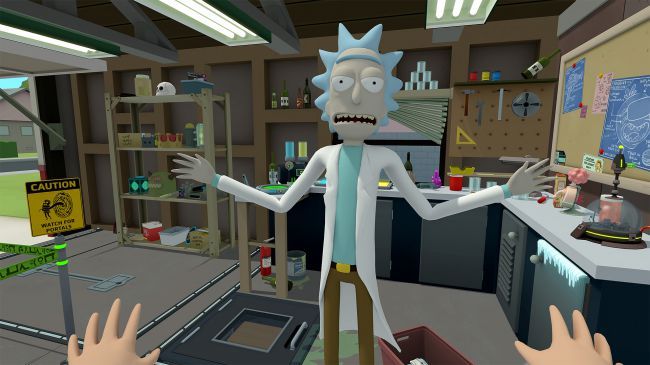 Quote

Owlchemy Labs—the VR-focussed team behind the likes of Job Simulator and Rick and Morty: Virtual Rick-ality—has been purchased by Google, the Texan studio has revealed.
Alan Wake vanishes from stores next week
Quote

Adored by some, overlooked by others, Remedy Entertainment's Alan Wake will vanish from Steam and the Xbox Games Store on May 16 due to a music licensing issue, an official with the developer tells Polygon.
Why YouTubers are losing so much ad money (and how they can survive the crunch)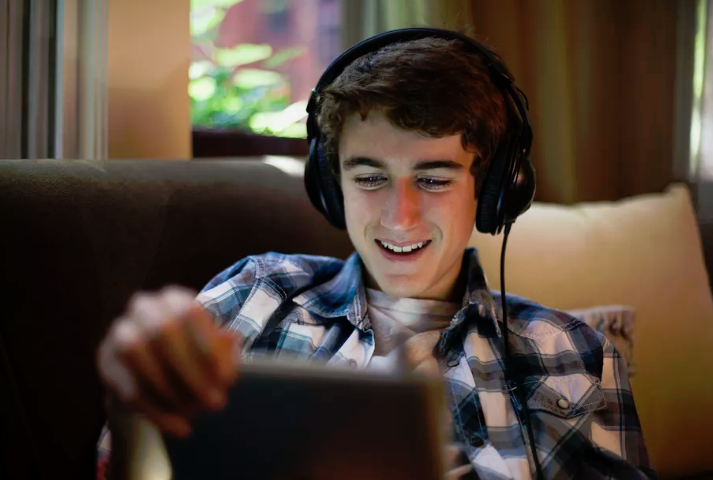 Quote

This is part of the problem. When someone catches a big corporation's brand on something "advertiser unfriendly," all the advertisers freak out because they can't be totally assured that their ads won't appear on one of those videos. And without a "channel" or "network" (like NBC or ABC or Fox) to keep a close eye on what's being produced, advertisers can get even skittish about stuff that YouTubers could potentially make. Meaning: Things are okay today, but what of tomorrow?
Half-Life 2: VR mod promises full Rift, Vive, and motion controller support
Quote

Brace yourselves, but we may never see Half-Life 3. We will, however, always have Half-Life 2—and, thanks to the efforts of a group of modders, it may soon be playable on current Oculus Rift and HTC Vive headsets. The Half-Life 2: VR mod that first saw the light of day back in 2013 has been resurrected on Steam Greenlight, with updates that will allow it to run on current VR hardware.
The Modder Slowly Translating 'Stardew Valley' into a Language Most Games Ignore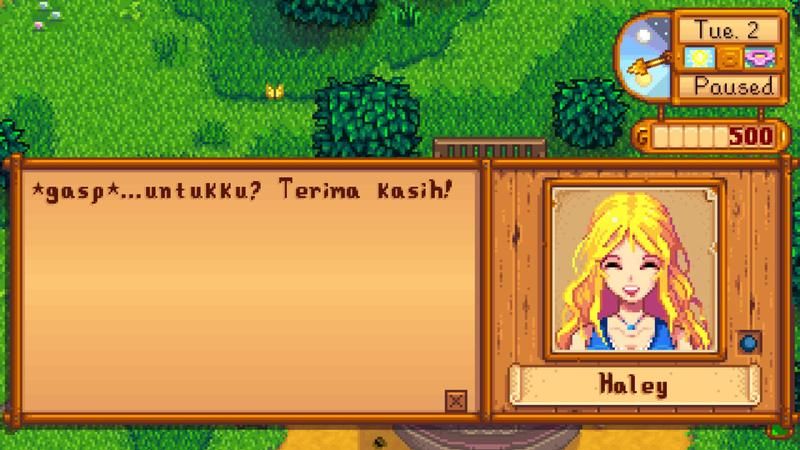 Quote

Most games are released in English in Indonesia, leaving players to struggle through with their second language.
Esports News
The Weekend In Esports: League Of Legends, Madden 17, And The Gwent Challenger Finals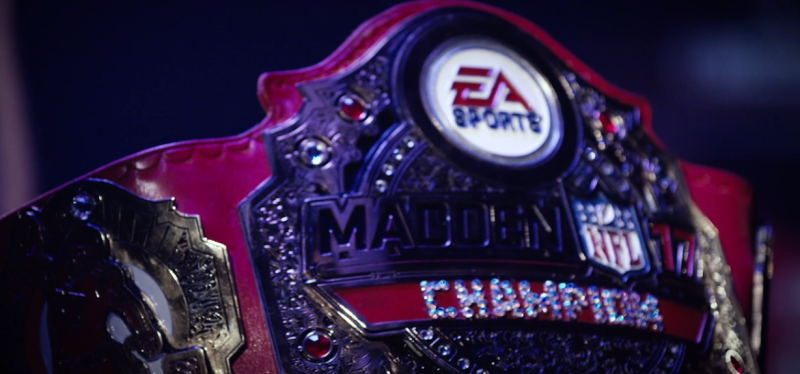 Quote

Below you'll find where and when you can catch all the weekend's biggest events in competitive gaming. Let us know what you'll be watching in the comments or if you think there's something we might have missed.
Riot Games Updates on Crowdfunding Effort for Mid-Season Invitational, $1.4 Million Raised So Far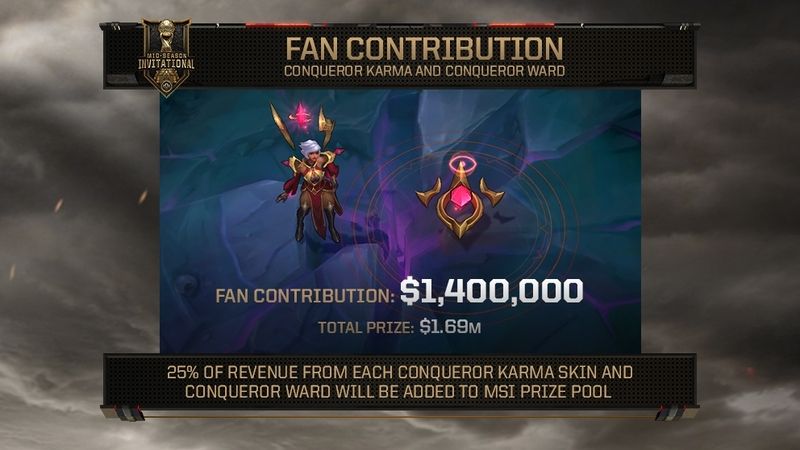 Quote

Crowdfunding in esports, headlined by Valve's The Invitational, is starting to spread, and Riot Games has now detailed its own efforts using crowdfunding. This month's Mid-Season Invitational has raised $1.4 million, the company says, all through the purchase of unique skins.
Blizzard Responds To Controversial Rumors Of $20 Million Overwatch League Buy-In Fee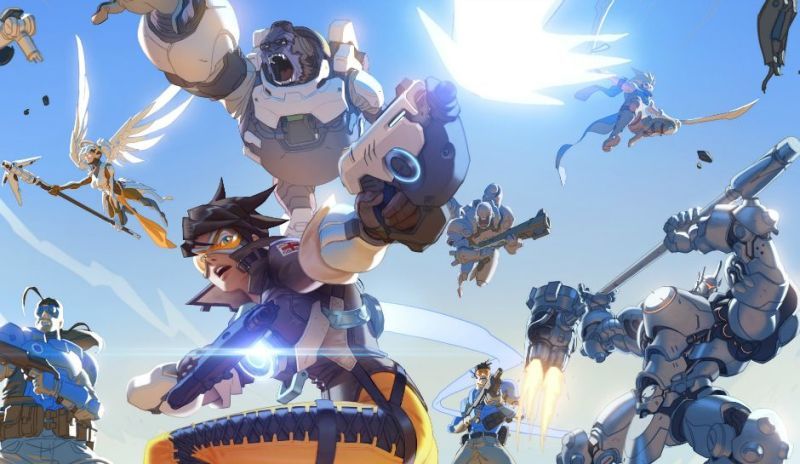 Quote

Blizzard's official Overwatch League is supposed to be the thing that catapults Overwatch esports to the next level. This week, though, it's become an ominous cloud hanging over the scene.
Tencent wants to build an esports-themed park in China
Quote

Part of the Chinese gaming giant's plan to create an "esports town" also featuring a university.
Hearthstone pros are not happy about having to play qualifiers in Buffalo Wild Wings
Quote

It's hard enough worrying about what your opponent got off Babbling Book without being constantly asked for refills.
Vici Gaming just voted to fire three-time LoL world champion Bengi from their team
Quote

Bae 'Bengi' Seong-woong, one of only two players to win three League of Legends world championships (in 2013, 2015 and 2016), has been kicked out of his team in a unanimous decision by his own team-mates.
G2's Lifecoach is crowned champion at the first Gwent Challenger event
Quote

After several tense games, some devastating misplays and plenty of NotLikeThis emote spam in the Twitch chat, G2 Esports' Lifecoach was declared the winner of the first ever Gwent Challenger event. Going all the way to game five against Complexity's Noxious, Lifecoach was able to hold his nerve and come out with a win and the $60,000 grand prize.
What Street Fighter Pros Think Of Ultra Street Fighter II For The Switch
Quote

This past weekend, Compete hosted several Street Fighter pros and commentators at our offices for a public event where fans could sign up to battle against top SFV players. Since we had this all-star roster of Street Fighter aficionados hanging out at our offices, the Compete staff pulled them aside to preview the Nintendo Switch version of Ultra Street Fighter II, which won't be released to the public until May 26. They liked it.
Street Fighter Pro Brings Down The Champ At Compete Event
Quote

In the last block of the night at our "Can You Beat An Esports Champion?" event, Du "NuckleDu" Dang was the first pro to drop all day. Kevin "Die3mini0n" Landon, a professional Street Fighter player himself, took down NuckleDu in a tense mirror match-up.
The Wildest Matches From Compete's Street Fighter Pro Challenge
Quote

This past Saturday, we opened the doors to the Gizmodo Media Group offices and welcomed any and all challengers to try their hand at beating a Street Fighter V champion. From young newcomers to surprise upstarts, and even other pros lurking in the waters, here are some of our favorite moments from an incredible night.
Nearly Half of Esports Viewers Don't Play the Games They Watch, Newzoo Analysis Finds
Quote

In their latest post, analytics firm Newzoo have determined that 42% of people who watch League of Legends, CS:GO or Dota 2 esports content do not actually play these titles. The report goes further, stating that 70% of fans only watch one of these three franchises – with LoL commanding the largest share of 36%.
Crowdfunding News
Kynseed - A Whimsical Sandbox RPG Adventure
Quote

Made by a couple of ex-Lionhead Fable devs, Kynseed is a quirky 2D sandbox RPG. It's an adventure of a lifetime - literally.
See the 'PaRappa the Rapper' and 'Gitaroo-Man' Mashup 'Project Rap Rabbit'
Quote

The creators of PaRappa the Rapper and Gitaroo-Man have come together for a brand new, rhythm focused game called Project Rap Rabbit, and a teaser site launched for the game today.
Project Rap Rabbit (working title)
Quote

The creators of PaRappa The Rapper and Gitaroo Man combine forces to mastermind an all-new, story-led, rhythm-action adventure.
Quote

Forsaken Castle is a 16-bit style, action exploration platformer, about a paladin and her fight against evil. Inspired by classic metroidvania games, you will discover new abilities, fight deadly creatures, and explore a handcrafted world created in a retro pixel art style.
Sons of the Void | Space dungeon crawler with RPG elements
Quote

Sons of the Void is a Roguelite where you control a three-member squad in order to fight and save the universe from a near destruction.
World of Nyms - Action Adventure and RPG indie videogame
Quote

World of Nyms is an adventure video game made with love by an indie team.
Content I found interesting this week (interviews, reviews, think pieces, history, music, culture, design, art, criticism, etc)
SNET: Cuba's Underground Internet & The Rise of Competitive Gaming
Quote

Competitive gaming has exploded in Cuba, but with no online access to the outside world... how are gamers getting together to play? The answer is SNET, an illegal underground internet that's taking the country by storm.
Cuba: Where underground arcades, secret networks and piracy are a way of life
Quote

A look at how Cubans play, make, critique and find video games

Like its music, like its art, Cuba is a complex, colorful mash-up of dichotomous ideas, cultures and emotions.

Nothing better describes the island nation than the image of a doctor dressed as a revolutionary, a crumbling wall amidst towering, colorful homes and, most recently, hundreds huddled in darkened WiFi parks, their faces alight in the glow of cell phones.

Now, despite trade embargoes, despite nearly non-existent internet and government controlled media and censorship, Cuba surprises once more in its ability to overcome the seemingly insurmountable by embracing all aspects of video games.

Secret gaming networks entwine utility lines, broadcast from rooftops and piggy-back phone cables over highways. Speakeasy arcades can be found in many Havana neighborhoods, locked away behind closed doors. Blocked by two governments, U.S. video games — normally priced in the U.S. at more than a Cuban makes in a month — are as inexpensive as they are ubiquitous in Cuba's thriving black market. And the people who play these games are just as passionate about making them, writing about them, competing in them. This is a new generation of Cubans; raised on illicit video gaming, born to love everything those games offer from the ability to create interactive, moving art, to gaming's deep social roots and frenetic sense of play.

Over one week in March, I visited Havana, spending my days meeting with professors, game makers, journalists and players to try and capture a sense of what it is to be a Cuban in the age of gaming.
How the Madden Makers Produced the Magical Puzzle Platformer 'Henry Hatsworth'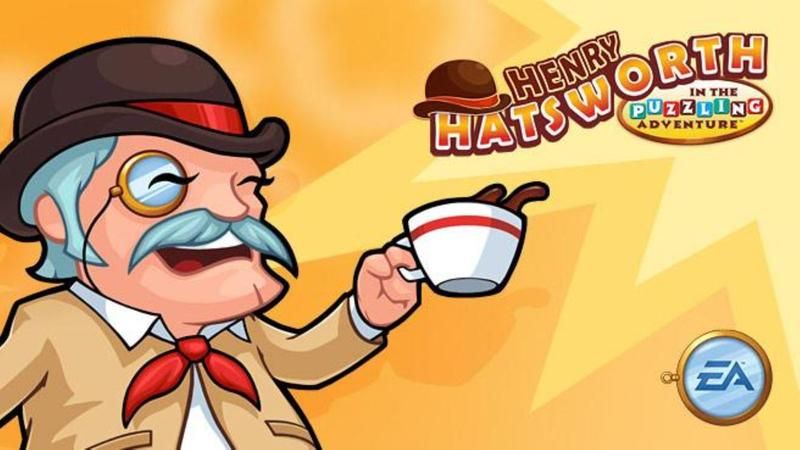 Quote

In 2009, a curious, genre-clashing game came out for the DS that looked like an innovative indie experiment—and yet, it bore the brand of EA.
Meet the dad who quit his job to run a Minecraft server for autistic kids
Quote

Duncan keeps the gears running, but his primary role is to simply be visible. "For the first two years I was talking to two kids per week who were suicidal," he says. "Eventually my work suffered. I'd be talking to my boss and I'd say 'hold on a minute, this kid needs me.'"
Valve is not your friend, and Steam is not healthy for gaming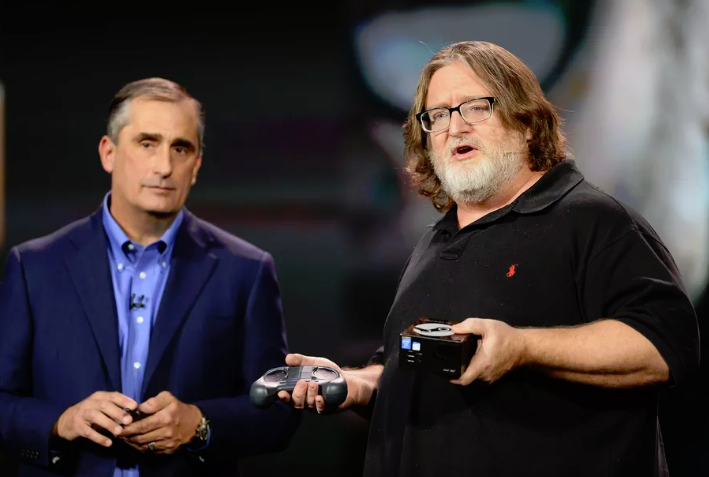 Quote

But companies like Uber, Lyft, Airbnb, Fiverr and the others are starting to feel the risk of that edge. The world is finally realizing that a hands-off, profit-first, tax-dodging "connection and services platform," powered by the cheap labor of people who aren't technically employees and have no rights isn't exactly a good idea. In fact, it may be a very bad one. Whether this means government regulators finally getting their act together, unions winning court cases or citizens voting them out of town, these companies are starting to feel the downside of moving fast and breaking things.

If you were to ask the average PC gamer, they'd swear up and down that there's no way they'd ever give their money to such a corporation. They'd not only be caught dead before helping a company like that come to power, they might even join the resistance to stop them.

And yet, that sort of operation is exactly what the PC gaming community has been supporting, promoting and defending since 2004 when Valve more or less forced us to install Steam by bundling it with Half-Life 2.
One Player Is Holding a 12-Year Video Game Secret Hostage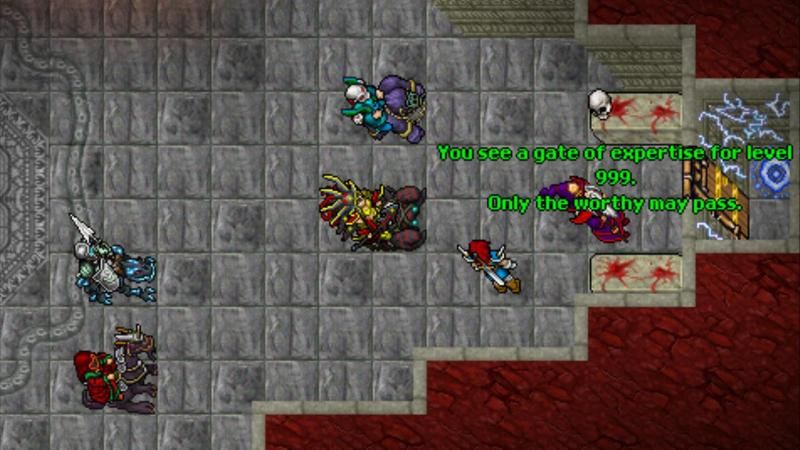 Quote

"Dev onica is level 999 I'm so excited," reads a post on Tibia's subreddit, where a fellow Tibia fan celebrated an important milestone in Tibia's long and convoluted online history. Soon, they updated their post: "fuck Dev onica."
WonderGirl and an alternative approach to non-linear platformers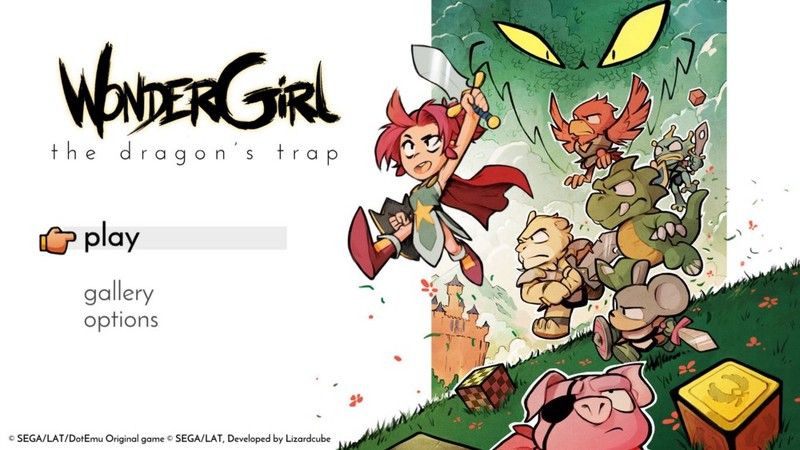 Quote

Fractured by licensing agreements, and hidden in the quiet history of lesser celebrated consoles, the Monster World series has never made the impact that you'd expect given our modern obsessions with expansive worlds. At its core, Monster World is a series of non-linear platformers, derived from the arcade lineage of Wonder Boy, with fluctuating amounts of RPG elements supporting each title. Each approached platformers in its own way, offering a unique perspective on the genre.
Romance in Video Games Can Sometimes Be Best Expressed Through Words Alone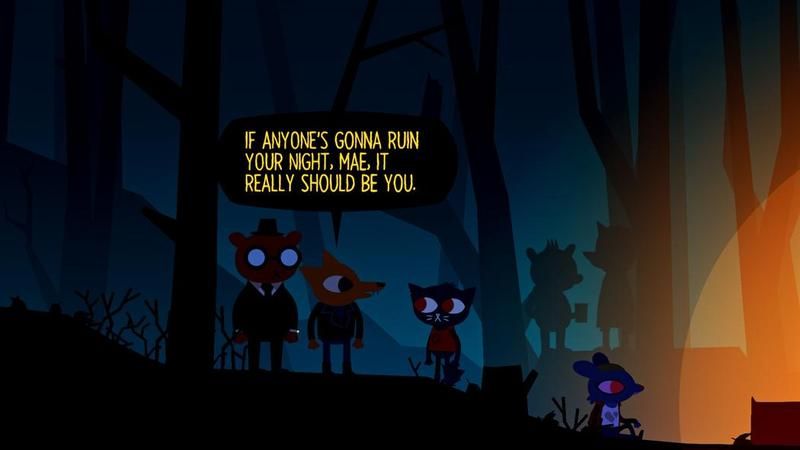 Quote

Okay, I can't talk much more about Gregg and Angus because I love them so much it hurts, and also, spoilers. But they represent something incredible in games, and in real life: a relationship that exists out of the moment. One where it matters so much to each party that they can't help but talk about how they feel to other people, one where their love for each other spills out and gets all over everyone's shoes. I'm a sucker for that kind of stuff (even though my heart hurts so much), and judging by the amount of Gregg/Angus fan art, the internet agrees with me.
GX Australia: The celebration and the call to action
Quote

They say that GX Australia is… well, was… 'Australia's most inclusive convention'. I disagree. GX Australia 2017 was a safe and welcoming space because it did not open its door to harassment, bigotry, or discrimination. There are very specific attitudes it excludes—as well as the people who perpetuate them—and as a result, it's one of the best conventions I've ever attended.
The Horrifying Sound of Death in Games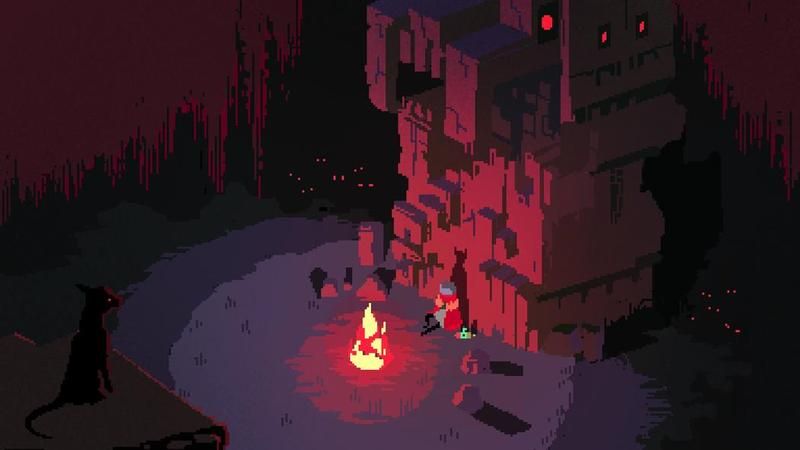 Quote

The sounds of suffering, the sounds of death, and a musical score written from the depths of loss and tragedy shouldn't just be marketing shorthand. In marketing, there has long been this idea of "effective frequency," or how many times you have to see or hear about a product before it latches into your being and you need to buy it. Estimates and studies vary on that number, but the important thing is that there is some number. There is a place of advertising exposure where you begin to see something and you think you might be interested in it.
'Prey' Holds a Mirror to Silicon Valley's Dark Soul
Quote

If the worst tech scions had the means, they would totally experiment on us like this
People Are Reminiscing About A PS1 JRPG That Didn't Exist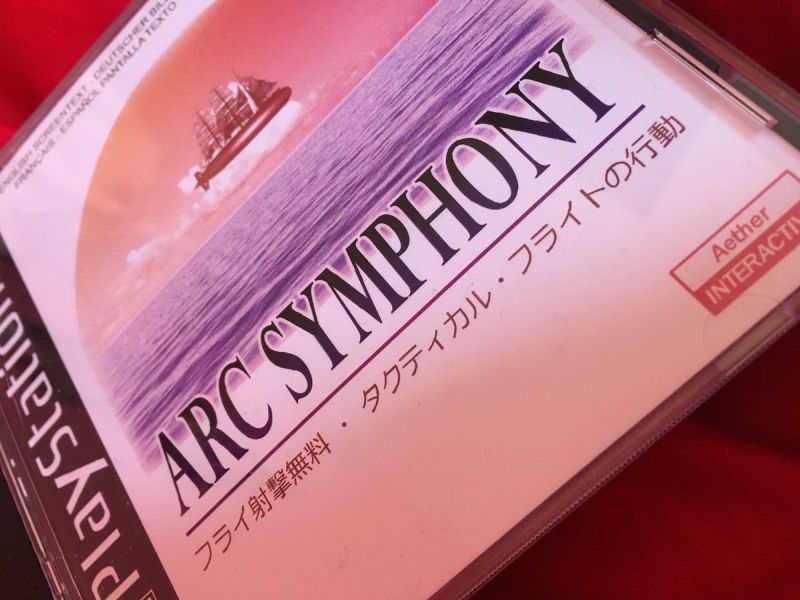 Quote

Two game devs made up a classic JRPG to help promote their new game, a twine game about fandom, nostalgia and Usenet boards. What they didn't count on was people believing the fake game was real.
I Paid Women To Play Overwatch With Me, And It Was Fantastic
Quote

A paid Overwatch player who goes by "Yolo" disputed that her gender plays a big role. It was her boyfriend, who's in the same line of work, who told her about these Fiverr gigs. She admits that some clients might like the "gamer girl" aspect of it, but she says that's not the main draw. She's level 341. She practices every day. "Most of the time," Yolo told me, "people I play with are just starting out. I'm a higher level, so I'm boosting them." That doesn't protect her from random trolls—like the two other women I played with, a man had contacted her asking whether she'd whisper seductively into the mic while playing Overwatch. All of the women were repulsed.
If it helped me to avoid Twitch streamers whining about people other than them getting money for playing games I'd pay. Similar to this old story.
Game Dev Insight: A Chat with BioWare Cinematics Lead Tal Peleg
Quote

Hi everyone! I'm super happy to be able to share a nice chat I had with Tal Peleg, a Cinematics Lead at BioWare. His previous animation work includes a bevy of notable titles such as Mass Effect: Andromeda, Uncharted 4, The Last of Us and Dead Space 2 among others. We talk about everything from his path into the games industry to animation work and more.
'Final Fantasy XV' Is Surprisingly Good at Teaching Photography
Quote

I didn't really love Final Fantasy XV, but I couldn't put it down. 140 hours later, I'm still playing because it does one thing more brilliantly than any other game—photography. The Buddy AI system that drives Prompto does more than turn what would be an ordinary screenshot into what feels like a believably real photograph though—it instills, through Prompto, ways to appreciate and improve our own photography.
How Inside's levels were designed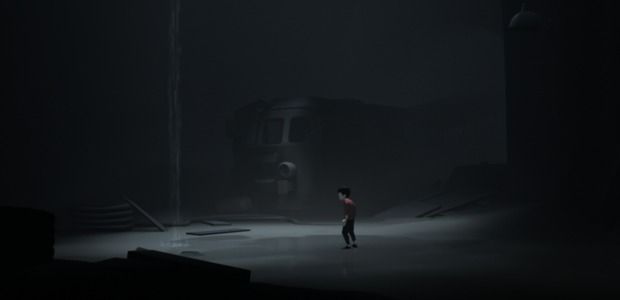 Quote

This is The Mechanic, where Alex Wiltshire invites developers to discuss the inner workings of their games. This time, Inside.

Playdead don't design games in the same way that other studios do. They're the result of a process where nothing is written down. There's no script and no design document. No member of the team owns any aspect of what they make and what will go into the final game. Everything is up for change.
Derivière: "Games music needs to emancipate itself from Hollywood"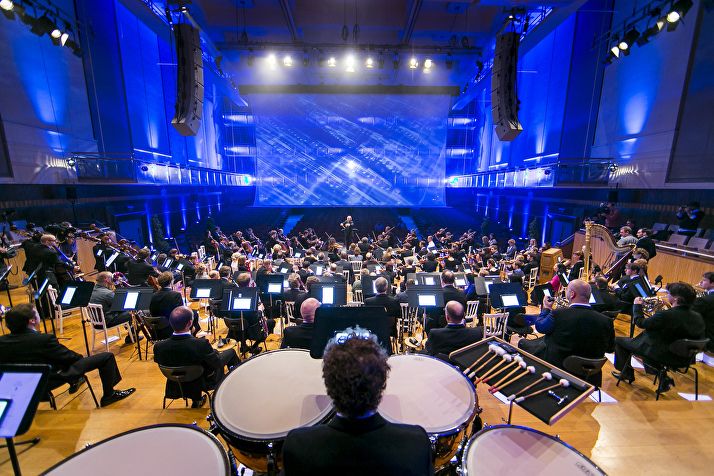 Quote

The Get Even composer discusses the benefits of live musicians, real-time generated soundtracks, and the folly of mimicking movies
Prey designer Ricardo Bare explains why diverse characters matter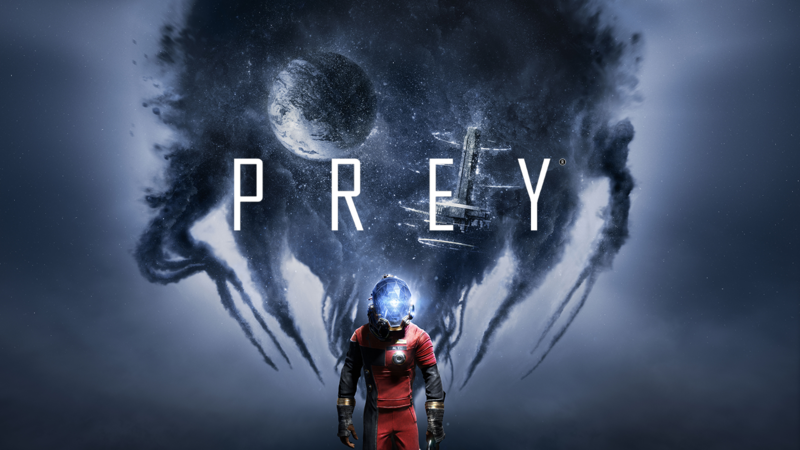 Quote

"As a game developer and a writer, it's just interesting to learn about people that aren't like myself and do the best that I can to put those kinds of people in the game. As a gamer, I'm interested to go to places that I've never been and interact with people that I might not normally interact with," says Bare.
NATHAN DRAKE IS CRASH BANDICOOT: UNCHARTED 4 AND ACCEPTANCE

Quote

Nathan Drake's house is neat but still messy enough to look like people live there. Two floors, nice neighborhood, loving partner lounging on the couch. It's the familiar picture of domestic bliss that writers have, for eons, used as shorthand for what chips away big chunks of your soul, like cutting an apple with a spoon. Here, Uncharted 4 includes a PlayStation with a brief Crash Bandicoot level, both as an amusing nod to Naughty Dog's past and an interactive way to establish the dynamic between Nate and Elena as she watches him play.

But Crash is also this tragic prop. As Nate remarks, Crash performs the same runs and jumps that he did in his previous life; the furry, jort-ed mutant even runs from a boulder like Indiana Jones, Uncharted's most obvious inspiration. These days, Nate only works salvage, a pale imitation of his former treasure hunts.
How to play video games after having a baby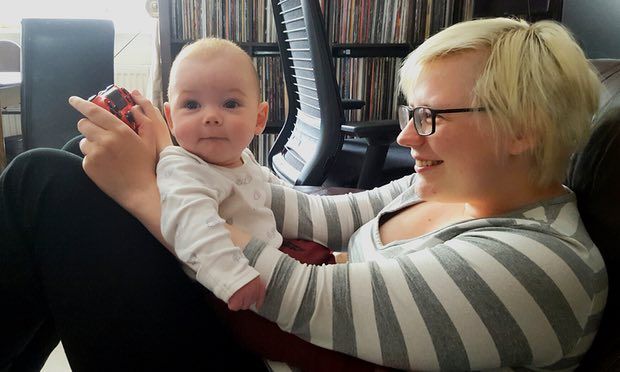 Quote

In the maelstrom of new motherhood, doing something fun and familiar can be a huge stress reliever. And why shouldn't that thing be gaming?
"VR shooters are the lowest common denominator - we need to move on"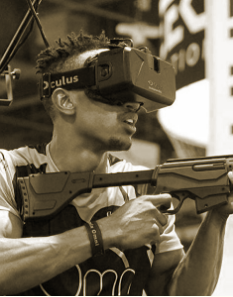 Quote

The key to driving virtual reality forward will be to step away from the wave-based shooters that currently dominate the marketplace.

That's according to this morning's opening panel at the VRX conference in London, where it was agreed that the "perceived challenges" of overcoming motion sickness, working out how to convey information to players and creating a comfortable locomotion system are increasingly outdated discussions.
DIMENSIONS OF IDENTITY IN GAMESA REVIEW OF GAMING AT THE EDGE BY ADRIENNE SHAW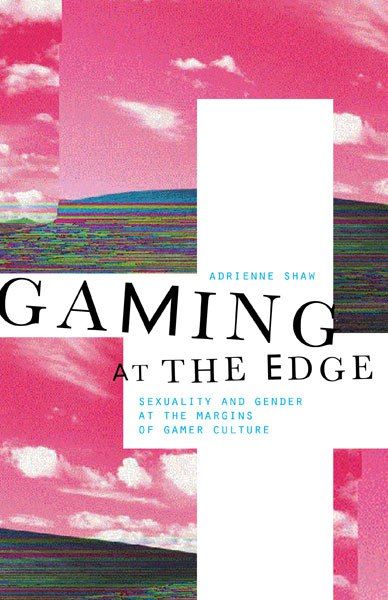 Quote

Before I began reading Gaming at the Edge, I considered my own experiences with identity in the games I have played. When a game presents me with the possibility of choice in character selection, I invariably choose to play as a woman; I have always considered this choice to be a means by which I could extend myself into the world of the game. However, in all the games that I have played, the character with whom I have felt the deepest emotional connection, whose ideals and struggles I identified most, was the protagonist of Assassin's Creed III, Ratonhnhaké:ton – a Native American man. This was a character with whom I appeared to have very little in common in term of racial or gender identity. Why was I drawn so much to Ratonhnhaké:ton, when he did not represent any of the fundamental aspects of my identity? What does it mean to identify with a character? How is my identity as a woman tied to the way in which I engage emotionally with the video games I play? It was in the hope of finding answers to these questions that I approached Gaming at the Edge; I was not disappointed.
Sony's Richard Marks Talks What Works, What's Next for PSVR
Quote

As head of Sony's own Magic Lab, Marks is responsible for some of the most exciting (and sometimes baffling) PlayStation technology
Ed Boon on 'Injustice 2' and the Secret to Making a Great Superhero Fighting Game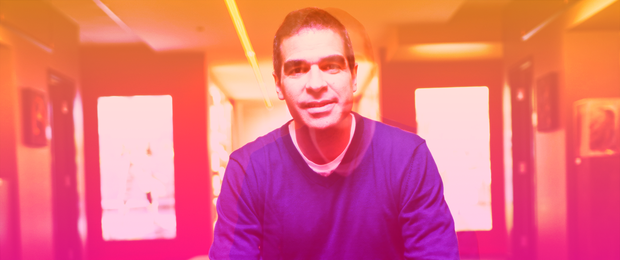 Quote

The 'Mortal Kombat' creator talks esports, the fighting game scene and how an April Fool's joke could have seen the Wonder Twins joining 'Injustice 2'
The Weird and Wonderful Video Game Debuts of Every 'Injustice 2' Hero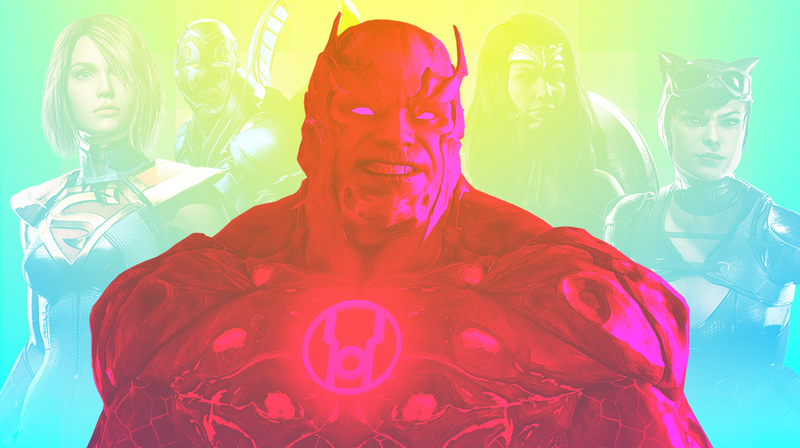 Quote

From a Superman whose powers include pausing an Atari game, to a Flash who can't run
Nier: Automata's Uplifting Existentialism (Story Discussion)
Why Tony Hawk's Pro Skater 3 Was (and Still is) Important
Quote

So I've been able to revisit Tony Hawk's Pro Skater 3 and it's remarkable how well that game holds up. It's legitimately almost flawless. It's also incredibly distant from actual skateboarding, however, especially when examined in a post-Skate world. So why was the Tony Hawk series ever considered an accurate representation of the sport?

In this video, I want to argue that it's precisely because Tony Hawk 3 is so video game-y in its approach. Through the purity of its mechanics and systems, Tony Hawk 3 presents a more distilled vision of what it means to skate than any of the later games in the series.
DF Retro: Quake II - The Legacy and its Ports!
Quote

John dives into id Software's 1997 classic Quake II. With its cutting edge technology, Quake II furthered id's domination of the PC. Against expectations, a pair of talented development studios managed to bring Quake II to console owners of that era. We're looking at each official port of Quake II while breaking down what makes each one so impressive.
The History of Super Mario RPG | Gaming Historian
Quote

Gaming Historian talks about the history of Super Mario RPG: Legend of the Seven Stars. In 1996, powerhouse developers Square & Nintendo teamed up and released Super Mario RPG. While the concept puzzled a few people, the game became a classic. Learn more about the game and how it came to be!
An Interview With Princess Zelda's Voice Actor For Breath Of The Wild
Quote

In this excerpt from The Game Informer Show podcast, Ben Hanson interviews Patricia Summersett about her role as Princess Zelda in The Legend of Zelda: Breath of the Wild and what it was like to work with Nintendo on the project as the first actor for the iconic character.
What makes Dead Cells' reveal trailer damn-near-perfect?
Quote

Dead Cells is out today! And I'm there. Why? Because the reveal trailer is damn-near-perfect.
You Need To Play Shovel Knight: Specter of Torment
Quote

Let's take a look at the newest (FREE) DLC of Shovel Knight: Specter of Torment. It's my favorite version of the game yet, and YOU NEED TO PLAY IT!
Things I found entertaining throughout the week relating to video games, game communities, or game companies
Overwatch emotes reenacted by this guy's dad are amazing
Quote

What are dad's for, if not for grabbing the weed wacker and pretending to be Reinhardt?
Someone has remade the entirety of Terminator 2 in GTA 5
Quote

A couple of years ago the internet was abuzz about a video depicting the chase scene from Terminator 2, remade in GTA 5. That was a very impressive feat, but now it's time to be even more impressed: someone has remade (almost) the entirety of Terminator 2 in GTA 5.
Things I Missed From Previous Weeks
The true legacy of the Atari 2600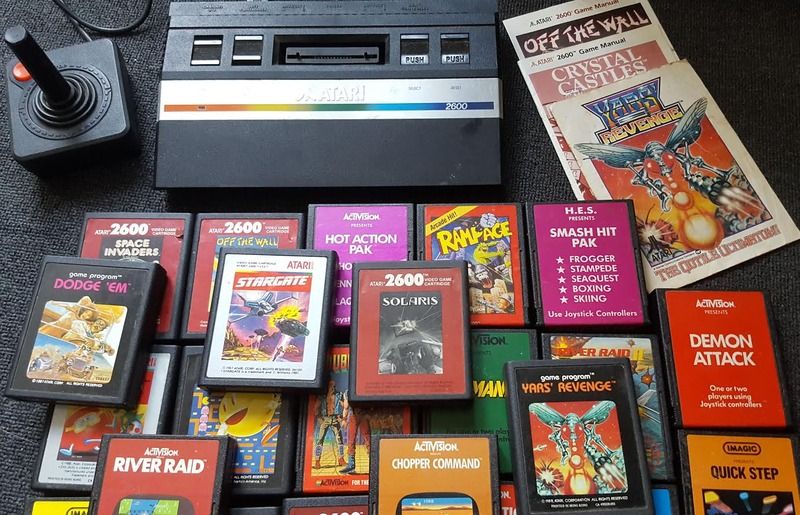 Quote

Atari's best-remembered home console marks its 40th anniversary this year, but its influence runs much deeper than you might think.
---