E3 reveals, previews, thoughts, interviews, videos, and the games not at E3. The story behind Mass Effect Andromeda's troubled five year development, IGN Unfiltered interviews Brian Fargo on making games in the 80s, Cyberpunk 2077 assets stolen, why do fans of JRPG giants assume Japanese writers can't write, Konami reportedly attempting to damage reputations of Kojima's new studio and former employees, Level-5 acquires Comcept, a look at two cancelled games, video games as empathy exercises and having real-life impact, landscape designer analyses virtual landscapes, Overwatch voice actors perform character dance moves, and more.
Gaming News (Announcements, previews, release dates, interviews and writing on upcoming games, DLC, updates, company and developer news, new tech, mods)
Xbox One X And Everything Else Microsoft Showed At E3 2017
Quote

The new console may have been Microsoft's big hardware announcement, but they actually didn't spend too much time talking about the device itself. With the announcement out of the way, their focus quickly shifted focus to games. So many games! They showed trailer after trailer, with a few longer demos breaking up the machine-gun pace.
Xbox One Will Get Compatibility With Original Xbox Games
Quote

Microsoft is expanding Xbox One's backward compatibility program to the first Xbox, it said today at its E3 media briefing. Original Xbox games will begin appearing on the platform later this year.
We're Liveblogging Microsoft's E3 Press Conference
Quote

E3 is underway, which means tons of games and a lot of people in suits talking. Microsoft's press conference starts a 2PM Pacific time today. Hopefully they'll bring the games to go along with the Scorpio. Gita Jackson and I will bring you all the details live, starting in a few minutes.
Microsoft's Xbox One X price will start at $499
Quote

Microsoft revealed its new Xbox One X console on stage at E3 earlier today, and now the company is announcing the price: $499.
Here Are The Xbox One X's Specs
Quote

Xbox One X Specs has a nice ring to it. Maybe that should have been the name? Whatever, here are the new console's specs, handily compared to those of the Xbox One S and original Xbox One.
The Xbox One X Sure Will Be Hard To Market
Quote

Today, Microsoft revealed its latest console upgrade: the Xbox One X. Sure, it's powerful. Yes, that design looks sleek. Still, I think the new hardware is going to make things confusing for a lot of people.
Project Scorpio Hasn't Even Been Unveiled Yet And It's Already Become A Meme
Quote

Speaking of t-shirts, Microsoft is handing out its own ahead of the press briefing later this afternoon. They read "I witnessed the most powerful console ever" and naturally the Internet is having a field day.
E3 2017 ID@Xbox Games Montage - 4K Trailer
Why Xbox Boss Wants To Co-Exist With Sony | E3 2017 GameSpot Show
Quote

Xbox Boss, Phil Spencer, joins us on our stage show to discuss the Xbox One X, third party and first party games, and how Sony and Microsoft shouldn't be pitted against each other. SHOW MORE
The big interview: Xbox boss Phil Spencer
Quote

On Xbox One X, exclusives and more.
Everything Sony Showed At E3 2017
Quote

Sony just wrapped their E3 2017 press conference, where Insomniac's Spider-Man almost managed to distract from the fact that they didn't announce Bloodborne 2.
Sony's E3 Show Was More Remarkable for the Games That Weren't There
Quote

You came wanting more 'Last of Us.' You left with the VR 'Skyrim' nobody needs.
Everything Nintendo Announced At E3 2017
Quote

Nintendo made a bunch of hopes and dreams come true today at E3. After a seemingly endless wait, they finally announced Rocket League for Switch! Oh, also Metroid Prime. They announced a new Metroid Prime.
E3 2017: Nintendo Spotlight and Treehouse Live
Quote

Nintendo will reveal new details for Super Mario Odyssey, Splatoon 2, and more! Watch the latest Switch trailers right when Nintendo announces them.
A 'Core' Pokémon Game Is Coming To The Nintendo Switch (Eventually)
Quote

While there's no footage to show off yet, or an exact release date, Nintendo announced that a Pokémon game will be making its way to the Switch.
Why Today's Metroid Announcements Are Such A Big Deal
Quote

Nintendo announced two Metroid titles today: Metroid Prime 4 and a 3DS remake of the 1991 Game Boy classic Metroid II: Return of Samus, to be called Metroid: Samus Returns. Metroid superfans haven't been waiting as long as Beyond Good & Evil fans, but this is still a coup. Best of all, the war between 2D and 3D Metroid fans has apparently been settled by Nintendo with, "Why not both?"
Everything Bethesda Announced At E3 2017
Quote

Bethesda won the award for latest E3 press conference of 2017, bringing us a late-night event from BethesdaLand, their own self-styled amusement park. Among other things they debuted sequels to Wolfenstein and The Evil Within, along with a new Dishonored game.
Bethesda announces Creation Club, which looks like a new paid mod system, maybe
Quote

We're still gathering details, but it's coming this summer for Fallout 4 and Skyrim Special Edition.
PC Gamer Press Conference @ E3 2017 Live Stream w/ GLP
Everything Ubisoft Showed At E3 2017
Quote

Ubisoft hit the stage Monday afternoon at E3 to show a new trailer for Beyond Good & Evil 2, along with some other stuff that was completely overshadowed by the fact that OH MAN THEY ACTUALLY SHOWED BEYOND GOOD & EVIL 2.
Ubisoft CEO: "We Are Not Forgetting Splinter Cell"
Quote

Today's recent Ubisoft E3 presentation showcased a plethora of titles on the horizon including the tactical Mario + Rabbids Kingdom Battle, pirates-based Skull & Bones, and even a glimpse at Beyond Good & Evil 2. However, once again a year passed without mention of Splinter Cell.
Devolver Digital - E3 2017 FULL Press Conference
Devolver Digital's 'Press Conference' Was A Nightmare Vision of E3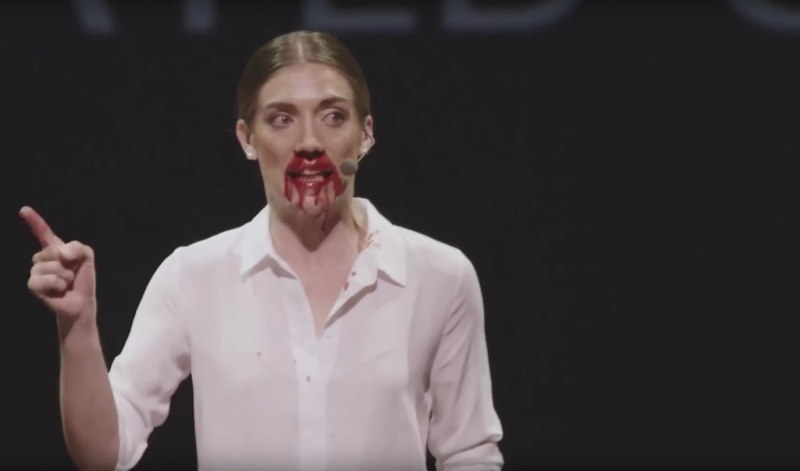 Quote

Publisher Devolver Digital hosted their very first E3 press conference this year. OK, it was actually an hour slot in Twitch's official E3 stream. They didn't announce any new games, but they did offer us a satirical sketch about E3 press conferences.
Everything EA Announced At E3 2017
Quote

Electronic Arts just kicked off E3 2017 with an earlier than usual Saturday press conference. EA showed some some Star Wars, some sports, some car chases, and a brand-new game from BioWare called Anthem. There was also a live drumline, in case you thought E3 needed more drumlines.

EA didn't announce much—the only two new games were Anthem and an indie prison break game called A Way Out—and most of the conference was dedicated to sports and Battlefront II. Let's run it all down.
We're Liveblogging EA's E3 Press Conference
Quote

*taps microphone* Is this thing on?
The best part of EA Play? Janina Gavankar
Quote

Please let her host everything next year
EA's press conference showed the danger of relying on influencers
Quote

If you're paying top dollar to get this guy out there, and it seems like EA made a substantial investment in paying YouTubers to spread the good word, why not focus on what he does well instead of using him to introduce a game? Wellens' audience isn't likely to be watching EA's press conference, which makes me think that a good percentage of the audience was as confused as I was, and this doesn't do much to cater to his existing audience.
Publishers: Your Press Events Are Not Esports
Quote

It's boring and embarrassing nobody likes it.

EA's pre-E3 (pre3?) press conference came and went with all the fanfare of a trip through a Wendy's drive-through, despite Janina Gavankar's valiant efforts to hype the audience for Star Wars Battlefront 2's probably-gonna-be-fine campaign mode. Much of the presentation's audible thud could be attributed to the extended Battlefront 2 multiplayer demonstration, which came complete with Influencers™ and esports commentary from people with actual media training.
Dear Video Games: Please Reconsider Your 'Emotional' E3 Trailer Music
Quote

Your covers and repurposing of music used elsewhere is a distraction, not an enhancement.
E3 Press Conferences are a Waste of Time
Quote

But the Show Itself Isn't

You've probably noticed that our games section has been drowning in posts about this year's E3 trade show. Between press conference recaps, new trailers and screenshot galleries, we've pretty much been an all-E3 outpost for the last 24 hours, and that'll continue for at least a few more days. I'm doing this all from home this year, and not being there in Los Angeles really underlines what makes E3 feel like such a massive waste of time. Those press conferences you watch on Twitch and then read hastily assembled recaps of a few minutes later? I can cover them much better from my office than I can from Los Angeles. These events no longer serve a useful purpose, and should be entirely replaced with online-only press briefings.
Crowds overwhelm the first public E3
Quote

Show floor opens 15 minutes early to prevent hazard
Quote

MachineGames takes the fight against Nazis to 1960s America
Wolfenstein II: The New Colossus - Collector's Edition Trailer | E3 2017
Quote

Take your first look at what comes in the Collector's Edition for Wolfenstein II: The New Colossus.
Wolfenstein II: The New Colossus
Quote

Breaking Down The Trailer: 10 Details We Noticed

BJ Is Probably Disabled In Some Way

Several sequences near the end of the trailer showcase BJ rolling around in a wheelchair, blasting nazis away, implying that he has been crippled by his standoff with Deathshead at the end of the original game. There's also another sequence where you see his shadow showing him off on some mechanical stilts. Several scenes show metal spikes sticking out of his arm, suggesting he has Da'at Yichud technology helping with him with his injuries. I'm curious to see how this affects his role in the story.
E3 Coliseum - Wolfenstein II: The New Colossus Panel
A Way Out Official Reveal Trailer
Quote

Officially unveiled at EA Play 2017, A Way Out is a couch or online co-op only game where you play the role of one of two prisoners in a daring escape over and beyond the prison walls.

Discover More: http://x.ea.com/32091

What begins as a thrilling escape quickly turns into an emotional adventure unlike anything seen & played before. A Way Out is a two-player experience. Each player controls one of the main characters, working together to escape the prison and continue beyond into each character's lives.It is a game that explores the notion of trust, companionship and facing up to consequences.
A Way Out Official Gameplay Trailer
A WAY OUT: Hands-On Impressions feat. Nick Robinson & Justin McElroy — Polygon @ E3 2017
Quote

Nick Robinson got a chance to play A Way Out at E3 2017, and he's here to talk about Hazelight Studios' new cooperate game, A Way Out. Justin McElroy is here to talk about brothers.
How Star Wars Battlefront 2 plans to take the series to the dark side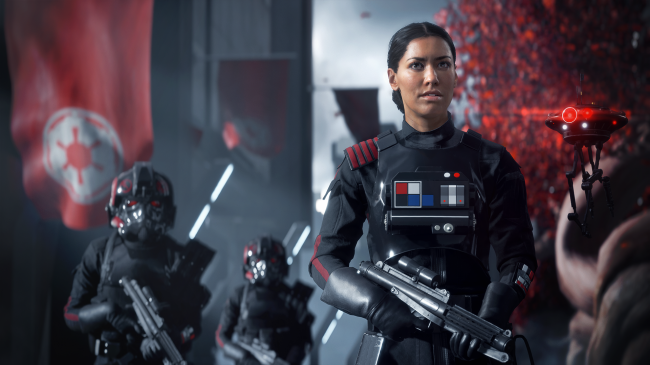 Quote

Can Battlefront 2 make us sympathise with the bad guys?
Battlefront 2's multiplayer beta is available early if you pre-order
Quote

Ahead of its big multiplayer reveal stream at EA Play tomorrow, EA have released details on the pre-order bonuses for Star Wars Battlefront 2. Along with early access to the multiplayer beta, pre-order customers also get a super-powered Star Card for Jedi master Yoda and other bonuses.
First Star Wars: Battlefront 2 gameplay footage revealed, all post-launch content will be free
Quote

During the EA Play presentation, John Boyega sent in a video message from London to announce (with a big grin) that his character Finn, and chrometrooper Captain Phasma, will both show up in Battlefront 2 post-launch as part of the "first season of free content." That free content will also include the planet Theed, seen in the Star Wars: The Last Jedi trailer.
We've Finally Seen A Campaign Mission From Star Wars: Battlefront II
Quote

EA Play's press conference was packed with thirty minutes of Star Wars: Battlefront II multiplayer but lots of people wanted to see the campaign. We did. After that showcase ended, I sat down to watch a developer-guided runthrough of an early story mission. The 15 minute sequence was full of dogfights, stealth takedowns, and laser blasts. It seems good.
The Story in 'Star Wars Battlefront 2' Definitely Feels 'Authentic'
Quote

It walks and talks like real-deal 'Star Wars' – just don't call it 'canon' (they don't like that word)
Battlefront 2 - PC Ultra Settings First Person Gameplay [1440p/60fps] | E3 2017
Battlefront 2 Official Gameplay - Walkers & Tanks on Theed Assault | EA Play at E3 2017
[1440p/4K] Star Wars Battlefront 2 PC Ultra Settings First Look!
Quote

Here's an initial look at the fully maxed Star Wars Battlefront 2 running on PC. We've got both 1440p and 4K video here, so let's dig in!
Battlefront 2's Guns and Classes Fix The Series - E3 2017
Quote

Star Wars Battlefront 2 immediately feels better to play. We talk about the new classes, load-outs, and active reload mechanic, which all help to make the gameplay feel distinct.
Metro Exodus - E3-2017-Ankündigung Gamplay-Trailer
Quote

Escape the Russian Apocalypse in 4A's new shooter.
Is Metro Exodus An Open-World Game? - E3 2017
Quote

Metro returns with Exodus. We sit down with Jon Bloch and Andriy "Prof" Prokhorov as they discuss the world structure of Metro Exodus and the premise for the third entry.
Metro Exodus developer calls sandbox survival game 'most ambitious project yet'
Quote

Four years after the release of Metro: Last Light, developer 4A Games is back with a sequel to the game, Metro Exodus. Executive producer John Bloch is calling it the most ambitious project the studio has ever taken on.
Mount & Blade 2: Bannerlord footage shows what happens when armies clash
Quote

Mount & Blade: Warband fans will know broadly what to expect, but Bannerlord offers some major improvements – not least to the graphics. Here, via Taleworlds' press release, is a roundup of Bannerlord's major new combat features:
FIFA 18's Story Mode Has Co-op And Cristiano Ronaldo
Quote

Everyone in the football universe is talking about Alex Hunter, from pundits Men in Blazers to Ronaldo himself.
FIFA 18 - E3 2017 Gameplay Trailer | EA Play Press Conference
FIFA 18: 5 Features That Will Actually Make a Difference
Quote

At a recent event in London, I had the chance to go hands-on with FIFA 18 for a few hours. My early impressions are that it looks better, has some useful gameplay improvements that make a lot of sense, and feels a tad weightier to play.
'FIFA 18' Feels Like an Action Replay of What We've Already Seen
Quote

At this point in the soccer series, any changes to the action are mostly surface level. So why bother updating at all?
Quote

In addition to having the worst cover of all time, the new Madden will have a scripted story mode, following the successful NBA 2K series in its attempt to summon REAL DRAMA out of digital sports.
NBA Live 18 introduces The One, a custom character story mode
Quote

Create a player and guide them from street-level hoops to the NBA.
Vanillaware's sci-fi adventure 13 Sentinels: Aegis Rim confirmed for western release
Quote

Dragon's Crown and Odin Sphere director George Kamitani's upcoming sci-fi game 13 Sentinels: Aegis Rim has been confirmed for a western release, publisher Atlus has announced.
Age of Empires: Definitive Edition announcement trailer
Quote
Tunic is a charming isometric adventure starring an adorable fox
Quote

Move over, Link. There's a new adventurer in town. And he's a fox.
Persona 5 to Project Re Fantasy: The Future of Atlus
Quote

We visited Studio Zero at Atlus in Tokyo, Japan to learn what the director of Persona 5 wants to achieve with the team's first fantasy RPG, Project Re Fantasy.
Metroid Prime 4 in development for Nintendo Switch
Quote

Metroid Prime 4 is being developed by a new team, and not Metroid Prime trilogy developer Retro Studios.
The Artful Escape E3 trailer teases a multi-dimensional rock and roll adventure
Quote

The Artful Escape of Francis Vendetti, which I is apparently now being called just The Artful Escape, is a game about "great expectations, famous folk singers, lingering shadows, space Gods, hallucinogens, individuality, reptile shops, and wild imaginations." And if you think that's confusing, wait until you feast your eyes on the new trailer that appeared at Microsoft's pre-E3 press event today. It is visually striking, deeply strange, and it rocks out pretty good too.
Watch 7 minutes of Days Gone, Sony's new big-budget zombie game
Quote

Sony showed off brand new gameplay footage of its survival horror zombie game Days Gone to kick off its E3 showcase today. We've seen a healthy chunk of the title in the past, but the new trailer gives us a good glimpse of how the game plans on blending personal, high-stakes narrative with larger-scale terrifying zombie set pieces — plus, motorcycle travel.
Fortnite Official Gameplay Trailer
Quote

The game will launch July 25.
After 5 years, Fortnite is a fun but bloated base defense shooter
Quote

A week in, the co-op shooting and base building are a great time, but the progression systems are a confusing mess.
Assassin's Creed: Origins gameplay debuts at Microsoft's E3 press event
Quote

'They are the first to call themselves Assassins.'
Assassin's Creed Origins Xbox One X Gameplay Demo - E3 2017: Microsoft Conference
Quote

Watch the new protagonist return to his home in the sacred oasis, as he sets off on his next assassination mission. This demo is running on Microsoft's Xbox One X console.
Assassin's Creed Origins: release date, setting, open world, combat, weapons, preorder - everything we know
Quote

Assassin's Creed is going further back than it ever has done before, to Ancient Egypt and the origins of the Brotherhood of Assassins. After taking a year out, it seems like this new title is certainly trying to change up the formula for the series, with a seemingly revamped set of systems, so we've compiled everything we know about the new entry.
20 Minutes of Assassin's Creed Origins Open World Gameplay in 4K - E3 2017
Quote

We explore Egypt in this Assassin's Creed Origin's gameplay featuring new combat and abilities of the newest lead hero of the series. Played on the Xbox One X.
Assassin's Creed Origins: Xbox One X Combat & Quest Exploration Gameplay in 4K - E3 2017
Quote

We take on some side quests and go off the beaten path to see new areas, tombs and more in Assassin's Creed Origin's played on the Xbox One X.
Assassin's Creed Origins: Gladiator Arena Krokodilopolis Gameplay in 4K - E3 2017
Quote

We tear apart all opponents in the Krokodilopolis Gladiator Arena in Assassin's Creed Origins. Played on the Xbox One X.
Assassin's Creed Origins' RPG systems mean stealth kills aren't always lethal
Quote

The new Assassin's Creed showed up at Ubisoft's E3 2017 show, giving us a much more extended gameplay trailer than we'd seen so far, followed up by some raw footage as the developers showed us around their new world.
Assassin's Creed Origins has multiple playable characters, but only in specific quests
Quote

Some extra tidbits are coming out about Assassin's Creed Origins via the ongoing live demos at E3 Coliseum, Geoff Keighley's Twitch-sponsored liveshow running throughout the week. This includes whether there are more characters, the present-day Abstergo sections and multiplayer.
E3 Coliseum: Assassin's Creed Origins Panel
South Park Phone Destroyer Reveal Trailer - E3 2017: Ubisoft Conference
Quote

A hilarious new South Park game is coming to mobile phones.
Mario & Luigi Superstar Saga Remake Coming to 3DS
Quote

The "Bowser's Minions" part is a new storyline starring enemy characters. Nintendo describes it as: "Recruit characters to grow your own Minion army as you fight to locate your missing leader."
The new God of War trailer has it all: action, sea monsters, and father and son bonding time
Quote

Sony showcased all-new gameplay footage for the upcoming God of War reboot, which is bringing back protagonist and antihero Kratos and the franchise's signature brutal hack-and-slash combat to a new Norse mythology setting.
E3 Coliseum - God of War: Behind the Curtain Panel
Detroit: Become Human's new trailer is about the android revolution
Quote

Detroit: Become Human is a PlayStation 4 exclusive, one of several highlighted during Sony's briefing. This one is all about humans with cybernetic capabilities — or more accurately, androids — which allow them to interact with and investigate a futuristic version of Detroit, Michigan in unique ways.
Detroit: Become Human Developer Interview with David Cage
The Evil Within 2 launches this October
Quote

The Evil Within 2 is in the works, Bethesda Softworks revealed during its E3 2017 press conference. It will launch — very appropriately – on Friday, Oct. 13.
The Evil Within 2 trailer is full of eerie corridors and menacing monsters
Quote

"You'll be able to wander freely and poke through all the dark corners of the world."
The Evil Within 2: Pete Hines Interview - IGN Live: E3 2017
Quote

We sit down with the head of Bethesda to talk about the new Evil Within 2.
Microsoft Announces Ori And The Will Of The Wisps
Quote

As part of its E3 2017 press conference, Microsoft announced a sequel to painterly platformer Ori And The Blind Forest. It's called Ori And The Will Of The Wisps.
No Heroes Allowed! VR coming west
Quote

Become a God of Destruction and vanquish defending heroes.
EXTINCTION - E3 2017 Gameplay Walkthrough Trailer
Quote

You are Avil, one of the world's last defenders against the endless wave of Ravenii. Learn more: http://www.extinction.com

Travel horizontally and vertically, perform wall runs, and use your whip as a vault to perform devastating air assaults. Master dynamic combat maneuvers to effectively traverse the giant beasts and expose their weak points, progressing along different skill trees to develop a path best suited to your playstyle.
Knack 2 E3 Trailer - E3 2017: Sony Conference
Quote

Cartoony action platformer Knack 2 is coming exclusively to PlayStation 4 on September 5th, 2017.
Dishonored: Death Of The Outsider Announced, Stars Billie Lurk
Quote

The standalone adventure (meaning you won't need to own Dishonored 2 to play it) will see Daud, Empress Jessamine Kaldwin's murder, and his former second in command from the first game's The Knife of Dunwall DLC, Billie Lurk, reunited as they try to take down the Outsider. It's priced at $30, so while Bethesda isn't calling it DLC, it will probably be along those lines in scope.
Dishonored Death of the Outsider Director Interview - IGN Live: E3 2017
Quote

Dishonored 2 is getting a new expansion and we discuss the details with Arkane's Harvey Smith.
The Internet Is Coming Around On Mario + Rabbids
Quote

When a marketing presentation for Mario + Rabbids: Kingdom Battle was leaked in May, the internet met it with mockery and bafflement. But now that people have finally seen the game in action at Ubisoft's E3 press conference, the internet has done a 180. Huh.
Let's Play Mario Rabbids: 29 minutes of Mario + Rabbids Kingdom Battle Gameplay
Quote

Have some brand new Mario Rabbids gamplay. We've played Mario Rabbids Kingdom Battle at E3, and who better than our strategy expert Chris Bratt to take Aoife Wilson through the basics of gameplay.
Beyond Good & Evil 2 Lives, And It's A Prequel
Quote

In a world where we can actually play Duke Nukem Forever and The Last Guardian, we will soon be able to play the Beyond Good & Evil follow-up nearly a decade in the making. It's safe to say "soon," right? Ubisoft just ended their E3 press conference with a trailer for it.
Beyond Good and Evil 2 Official Trailer Breakdown with Michel Ancel | E3 2017
Quote

Michel Ancel joins Chris Watters to give a scene-by-scene breakdown of the E3 2017 trailer for Beyond Good and Evil 2.
Quote

I think it's safe to say that Michel Ancel has been through some shit when it comes to Beyond Good & Evil.
Ubi boss says it's the 'right time' to unveil BG&E 2 as Ancel requires community feedback
Quote

Yves Guillemot: "The goal is to share elements on the world and get feedback from all of the community."
7 Minutes of Sonic Forces Gameplay on the PS4 Pro - E3 2017
Quote

Sonic tears through a world taken over by Robotnik before a big boss face-off. Then we get a look at a randomly customized character.
Sonic Forces PS4 Pro: 7 Minutes of New Gameplay - IGN Live: E3 2017
Quote

Get a look at each of the new gameplay styles featured in Sonic Forces for the Nintendo Switch.
6 Minutes of Sonic Mania Gameplay on Nintendo Switch - E3 2017
Quote

We race through Green Hill Zone 2 and Mirage Saloon Zone 2 as Sonic, Tales and Knuckles.
Sonic Mania Switch: Dev Interview with Gameplay - IGN Live: E3 2017
Quote

New gameplay of Sonic Mania's Green Hill Zone Act 2 on the Nintendo Switch.
Lone Echo interview and gameplay at the PC Gaming Show 2017
Quote

A look at Lone Echo, an Oculus Rift VR game set in zero-G space, as well as its companion multiplayer game, Echo Arena.

Echo Arena will be free for Oculus Rift owners.
Transference is a trippy VR game produced by Elijah Wood's studio
Quote

Transference is a new psychological thriller in the works from Ubisoft and Spectrevision, actor Elijah Wood's development company. The project is in development for both virtual reality headsets and traditional platforms, and is a disturbing psychological horror, based on its very first trailer.
Marvel vs. Capcom Infinite Story Trailer - E3 2017: Sony Conference
Quote

Capcom characters team up with members of the Marvel Universe for an an epic-looking story campaign.
21 Minutes of Marvel vs Capcom Infinite Story Mode Gameplay
Quote

The opening 21 minutes of Marvel vs Capcom Infinite story mode gameplay.
Starlink: Battle for Atlas is a new toys to life game from Ubisoft
Quote

Starlink: Battle for Atlas is the new toys-to-life game from Ubisoft. It will allow players to create a team of starfighter pilots and directly control them in battle against an enemy known as the Forgotten Legion.
Watch Far Cry 5's Cults And Snipers In Action
Quote

Today, Ubisoft showed off some proper footage from Far Cry 5, its upcoming first-person shooter about liberating an American community from an extremist Christian militia. The new footage featured the game's "guns for hire" system: fleshed-out NPCs who back up players with unique skills like sniping and driving a helicopter.
Far Cry 5: 10 Minutes of New Gameplay - IGN Live: E3 2017
Quote

A deep dive into Far Cry 5 gameplay.
BioShock Infinite writer Drew Holmes is penning Far Cry 5's story
Quote

After that, Holmes left Volition and moved to 2K where he worked with Ken Levine on BioShock Infinite. He then worked as a co-lead writer on that game's DLC, taking on the unenviable job of tying all the BioShock mythos together.
Xenoblade Chronicles 2 Gameplay Trailer | E3 2017 Nintendo Spotlight
Quote

Nintendo's E3 2017 Direct confirmed the release date for Xenoblades Chronicles 2, and we got a lengthy look at some of the cutscenes and gameplay. SHOW MORE
39 minutes of Xenoblade Chronicles 2 gameplay
Quote

First gameplay demonstration of Monolith Soft's Switch action RPG.
Ni no Kuni II: Revenant Kingdom - PS4 Trailer | E3 2017
Quote

Ni no Kuni II: REVENANT KINGDOM recounts the story of Evan, a deposed king and his journey to build his own kingdom and unite the entire world! Ni no Kuni II: REVENANT KINGDOM launches on PlayStation 4 on November 10, 2017!
9 Minutes of Ni No Kuni 2 Gameplay - IGN Live: E3
Quote

Check out brand new gameplay, including combat, from the upcoming Ni No Kuni 2: Revenant Kingdom.
Ni No Kuni 2: Developer Interview with Gameplay - IGN Live: E3 2017
Quote

We take you through through the Ni No Kuni 2 E3 2017 demo with brand manager Stephen Akana.
The first Ni no Kuni is actually not coming to PC
Quote

Bandai Namco have now clarified that Ni no Kuni is not coming to PC, despite them tweeting to the contrary.
Yakuza Kiwami Official Trailer - E3 2017
Quote

SEGA says this game made Kazuma Kiryu a legend.
Yakuza 6: The Song of Life Official Trailer - E3 2017
Quote

It's all about family in this continuation of the crime story series.
11 Minutes of South Park: The Fractured But Whole Gameplay - E3 2017
Quote

The kids from South Park head into a strip club to stop a DJ and go on a wacky adventure... in a strip club.
Watch Terry Crews Get Pumped for 'Crackdown 3'
Quote

Coming to Xbox One and PC on November 7, with Xbox One X enhancements
Crackdown 3 Gameplay Demo - IGN Live: E3 2017
Quote

IGN talks with the Crackdown 3 team about getting Terry Crews and working on the Crackdown series.
Terry Crews deserved a better looking game.
E3 2017: SUPER MARIO ODYSSEY HANDS-ON PREVIEW: A BRILLIANTLY BIZARRE ADVENTURE
Super Mario Odyssey Gameplay Demo | E3 2017 Nintendo Treehouse
Quote

Super Mario Odyssey gameplay presented for the first time at E3 2017 during the Nintendo Treehouse.
I Played 30 Minutes Of Super Mario Odyssey And It Sure Is Impressive
Quote

Super Mario Odyssey is a wild, ambitious game. It's got secrets, dinosaurs, and the type of flawless jumping you'd expect from a new main Mario made by the design wizards at Nintendo. It's less Super Mario 3D World, more Super Mario 64. And it lets you throw around Mario's hat, which I promise is more exciting than it sounds.
Rocket League Switch Reveal Trailer - E3 2017: Nintendo Spotlight
Quote

Psyonix is bringing their popular vehicular soccer game to Switch.
Yoshi Switch Reveal Trailer - E3 2017: Nintendo Spotlight
Quote

One of Nintendo's most adorable characters is back in a cardboard-themed platformer coming to Switch.
Part Two can be found here.
---