Part One can be found here.
This week's E3 coverage continues in this second half with more E3 reveals, interviews, expansions, company news including, what happened in Andromeda's five year development, a look at some cancelled projects, and more.
Kirby Switch Reveal Trailer - E3 2017: Nintendo Spotlight
Quote

Hal Labs and Nintendo are bringing everyone's favorite pink platforming hero to Switch!
Life is Strange: Before The Storm's First Episode Drops In August
Quote

Get ready for a hella teen time in Life is Strange: Before the Storm, a prequel starring Chloe and Rachel before the events of the first game. There will be three episodes total, with the first one releasing on August 31st.
Quote

Meet Deck Nine Games, the developers behind Life is Strange: Before The Storm!
Life Is Strange Before the Storm: Gameplay Demo - IGN Live: E3 2017
Quote

See the first gameplay and a behind the scenes peek at Life is Strange Before the Storm.
Quote

The creators of Until Dawn just announced a new thriller where your choices matter. The difference? So do your friends'.
Call of Duty: WWII multiplayer trailer debuts at Sony E3 conference
Quote

Objective-based missions, parachutes, and more teased in a cinematic, scripted 'multiplayer' trailer.
Call of Duty: WWII Developer Interview
Monster Hunter: World confirmed for PC
Quote

...but it'll release after the console versions.
PlayStation 2's hack//G.U. Is Getting HD Remaster For PS4 And PC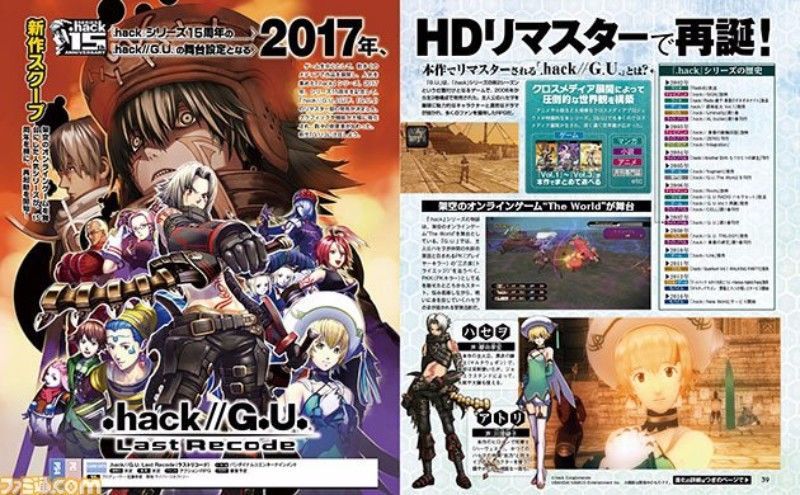 Quote

The action role-playing game series .hack//G.U. will be reborn as an HD remaster for the PlayStation 4 called .hack//G.U. Last Record.
Undertale Is Coming To The PS4 and Vita
Quote

Hit indie RPG Undertale, for the longest time available only on PC, is finally making its way to other platforms, with PS4 and Vita versions announced by Sony today.
Danganronpa V3: Killing Harmony - PS4, PS Vita Trailer | E3 2017
Quote

Welcome to a new world of Danganronpa, and prepare yourself for the biggest, most exhilarating episode yet. Set in a "psycho-cool" environment, a new cast of 16 characters find themselves kidnapped and imprisoned in a school. Inside, some will kill, some will die, and some will be punished. Reimagine what you thought high-stakes, fast-paced investigation was as you investigate twisted murder cases and condemn your new friends to death.
Jordan Weisman unveils first Battletech single-player campaign footage
Quote

We also got our first look at the massive Argo jumpship that will serve as the mobile base for your campaign.
PS4's Spider-Man Looks Like A Rush, Out In 2018
Quote

Insomniac's Spider-Man, first shown at last year's E3 (and which despite the timing has nothing to do with the new movie), looked promising today with a demonstration of high-flying gameplay.
Fire Emblem Warriors Trailer - E3 2017: Nintendo Spotlight
Quote

Here's your first detailed look at the world and characters of Fire Emblem Warriors.
9 Minutes Of Fire Emblem Warriors Gameplay | E3 2017 Nintendo Treehouse
Quote

We got our first extended look at gameplay for Fire Emblem Warriors during Nintendo's E3 2017 Treehouse livestream.
Ark: Survival Evolved Comes Out August 8, With Collector's Editions
Quote

Early-access darling Ark: Survival Evolved is nearing completion. Studio Wildcard told Kotaku that it will finally give the game a proper launch on August 8 for Xbox One, PlayStation 4, and PC, with an Xbox One X version coming on November 7. It'll even have two collector's editions.
Absolver May Be the Most Intricate Brawler Ever - E3 2017
Quote

With it's semi-linear worlds, social interaction and incredibly deep customization and combat systems, Absolver could be an incredibly unique experience - if all these moving parts can come together.
New Uncharted: The Lost Legacy Footage Is All About Action
Quote

Lost Legacy takes place in India, where our duo must uncover an ancient artifact
Moss Reveal Trailer - E3 2017: Sony Conference
Quote

Watch this trailer for a PlayStation VR adventure game starring a mouse.
Monster of the Deep: Final Fantasy XV - E3 2017: Sony Conference
Quote

What's better than fishing in Final Fantasy XV? FIshing in Final Fantasy VX in virtual reality.
Destiny 2 Exploring The Hunter Arcstrider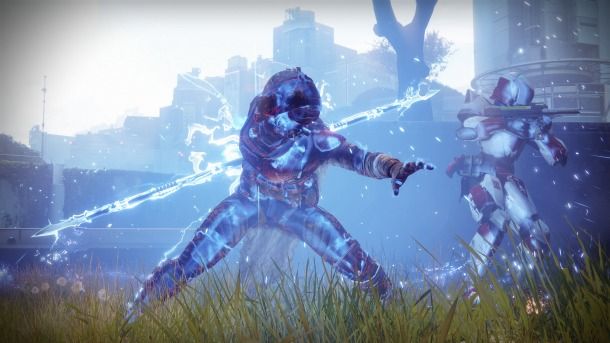 Quote

Last month's big Destiny 2 reveal event offered players a chance to check out the new Warlock Dawnblade, as well as a couple of returning (but evolved) subclasses – the Titan Striker and Hunter Gunslinger. I recently had a chance to dive in and explore another of the brand-new subclasses coming to Destiny 2 when it releases for consoles on September 8 (with a PC release coming later). The Hunter Arcstrider offers a lot of fun options for Hunters looking for a change of pace.
Destiny 2 PC will be able to use all the cores of your CPU
Quote

The PC version will support unlocked framerates, 21:9, and more.
Quote

Destiny 2, a video game that just got un-delayed, will hit PC on October 24, developer Bungie said today.
GriftLands trailer - PC Gaming Show 2017
Quote

The first trailer for Klei's Griftlands. More details to come soon.
Ylands trailer - PC Gaming Show 2017
Quote

Bohemia Interactive's creative sandbox game Ylands trailer as seen at the 2017 PC Gaming Show. Horse catapults!
Watch the new trailers for Doom and Fallout 4 in VR
Quote

We saw some very early experiments with Doom in virtual reality last year at E3. But now, Bethesda's promising a new, discrete experience called Doom VFR, and it looks pretty fun. The game puts you into fights with Doom's familiar demons, but per the trailer, you'll get some pretty wild teleportation options — think jumping and pivoting in the air to blast a cacodemon. There's no launch date, but it's being released for PlayStation VR and HTC Vive.
Code Vein (aka Anime Dark Souls) has been confirmed for PC
Quote

Bandai Namco's official trailer lists PC as a release platform.
Battlegrounds Coming To Xbox One This Year
Quote

PlayerUnknown's Battlegrounds is coming to Xbox One. It appears to be timed console exclusive for this year.
Tacoma teaser reveals an August release date
Quote

Six people lived aboard the Tacoma station, and it's up to you to find out what happened to them.
Sea Of Thieves Looks Better Than It Ever Has
Quote

Sea of Thieves, Rare's pirate co-op game, will have players working together to man ships and find hidden treasure.
Sea of Thieves Developer Interview - IGN Live: E3 2017
Quote

The developers of Sea of Thieves join us to show off some new gameplay and explain the creative process behind this Xbox One exclusive.
43 Minutes of Sea of Thieves Gameplay - E3 2017
Quote

Exploring caves, fighting other pirates, and earning loot in Sea of Thieves.
Sea of Thieves: hands-on with the hilarious co-op pirate adventure
Quote

This buccaneering multiplayer game is truly collaborative, with everything from digging for gold to fighting off sharks undertaken as part of a group
Sea Of Thieves Is Really Fun, But A Little Clunky
Quote

There are many important roles one can occupy aboard a pirate ship. You can steer, or keep the cannons loaded, or manage sails, or navigate. Me? I was the guy who rang the bell. In peace and at war, I held my post. Until I launched myself out of a cannon and into a shark, anyway.
Shadow of the Colossus Gets Stunning PS4 Remake
Quote

Not content with one HD re-release, Team Ico's classic Shadow of the Colossus is now making its way to another PlayStation console, with the announcement today of a version for the PS4.
Viva El Presidente! Tropico 6 announced for 2018
Quote

El Presidente will return to rule an island could-be paradise with Tropico 6.
Binding of Isaac creator Edmund McMillen reveals The End is Nigh
Quote

This is the game McMillen teased last month.
Wargroove gameplay and interview at the PC Gaming Show 2017
Quote

Chucklefish shows off Wargroove's level and campaign editor.
The Inpatient Reveal Trailer | E3 2017 Sony Press Conference
Quote

What actually goes on in the old hospital you now call home? Be careful when you go searching you may find more than you bargained for.
Archangel Gameplay Trailer | E3 2017
Quote

Take a look at the first-ever gameplay trailer for Archangel.
Metroid: Samus Returns Announced For 3DS
Quote

This is a "reimagination" of the Game Boy game Metroid II, developed by MercurySteam, the studio behind Castlevania: Lords of Shadow.
33 Minutes Of Metroid: Samus Returns Gameplay - E3 2017
Quote

We got an extended look at gameplay for Metroid: Samus Returns during Nintendo's Live E3 Treehouse stream.
Watch Total War: Warhammer 2's Lizardmen go prehistoric on some High Elves
Quote

A new trailer from the PC Gaming Show has lizardmen and elves duking it out.
Total War: Warhammer II releases September 28, here's what you get for pre-ordering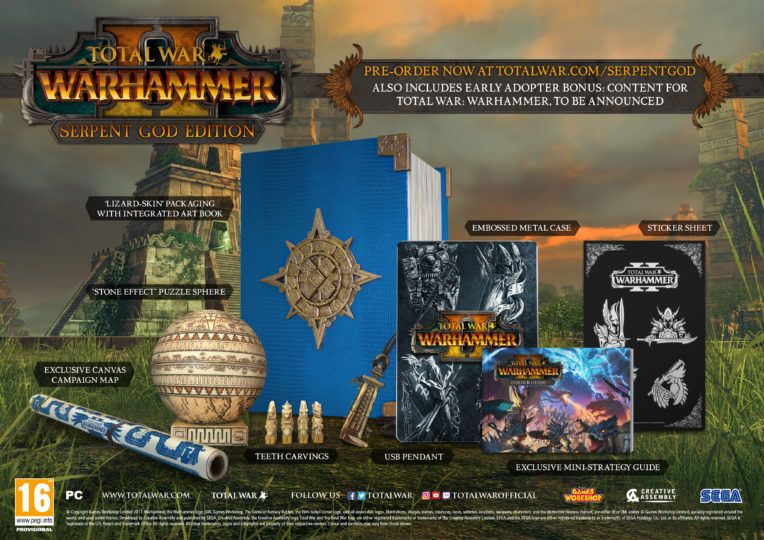 Quote

Total War: Warhammer II will release on September 28. Before then, a new race pack for the original game will be announced, and we've just learned it will in fact be a "completely reworked faction."
Total War: WARHAMMER 2 - High Elf Roster Reveal
Quote

Check out the highlights of our exclusive reveal of the High Elf army roster, streamed live on Facebook with Lead Battle Designer Alisdair Jarrold.
Vampyr's new trailer proves you can suck and be powerful
Quote

Action-RPG Vampyr has a release date (or rather a release month), and a suitably grim new trailer to celebrate: sharpen up your fangs for November this year, 'cause you've got necks to bite.
Vampyr Official Gameplay Tour - E3 2017
Quote

Developer Dontnod showcases the combat and story.
Rebellion announces Strange Brigade, a supernatural co-op shooter
Quote

Monster-slaying in the British Empire
The Crew 2 Now Has Our Attention, Because They've Added Airplanes
Quote

Cars? The Crew 1 had them. Trucks? Motorcycles? Been there. But The Crew 2, shown off for the first time at Ubisoft's E3 press conference has added planes and boats.
Death Stranding won't be at E3, so Hideo Kojima drops a new tease
Quote

The bad news is that the insistently weird Death Stranding will not be shown at E3, as creator Hideo Kojima said on Twitter today that his Kojima Productions studio is "fully focused on development." The good news is that he also shared a new piece of information about what he and his team are working on.
Dissidia: Final Fantasy Gameplay Revealed - IGN Live: E3 2017
Quote

The first look at Lightning, battle footage and costume variants in Dissidia: Final Fantasy.
Dissidia: Final Fantasy NT Warrior of Light Gameplay - E3 2017
Cuphead Is Finally Coming Out In September
Quote

Cuphead, the long awaited indie game beautifully animated in the vein of classic cartoons, will finally get released September 29 on Xbox One and PC.
'Cuphead' Deluxe Vinyl is Almost as Good-Looking as 'Cuphead'
Quote

A retro special edition soundtrack to go with a very retro game
Little orange fox jumps on heads in Super Lucky's Tale later this year
Quote

One of the most sweet, wholesome, and lovely trailers to come out of Microsoft's E3 2017 press conference was for Super Lucky's Tale: a traditional 3D platformer filled with bright colours and farting onions. It's also coming out pretty soon, November 7 2017.
Super Lucky's Tale Gameplay Trailer Developer Interview - IGN Live: E3 2017
Quote

The Super Lucky's Tale team joins us to talk about the story of their new game and the Xbox One.
Arc System Works-developed Dragon Ball Fighters announced for PS4, Xbox One, and PC
Quote

2.5D fighting game due out worldwide in early 2018.
Dragon Ball FighterZ - Gameplay Session #2
Quote

Take an additional look at this gameplay session from the newly announced Dragon Ball FighterZ.
LawBreakers releases August 8 for $30
Quote

Cliff Bleszinski's new multiplayer arena shooter is on its way soon.
Radiant Historia: Perfect Chronology battle system overview trailer
Quote

A look at the positioning-based battle system.
Deep Rock Galactic Reveal Trailer - E3 2017: Microsoft Conference
Quote

Developer Ghost Ship brings a new exclusive to Xbox One consoles.
Black Desert Xbox One 4K Trailer - E3 2017: Microsoft Conference
Quote

The MMORPG Black Desert will be coming from PC to Xbox One.
Ooblets trailer shows off exploration, dancing and fashionable poop hair
Quote

Ooblets remains disgustingly cute as it shows off character and house customization.
The Darwin Project 4K Reveal Trailer - E3 2017: Microsoft Conference
Quote

Battle opponents from all corners of the internet in this competitive game coming to Xbox One consoles.
Ashen reappears at Microsoft's E3 Xbox conference
Quote

Ashen was announced a couple of years ago for PC and Xbox One but we haven't seen anything of it for a while - until tonight, on Microsoft's Xbox E3 stage.
Here's The Latest Kingdom Hearts III Trailer
Quote

Square Enix just dropped the new trailer for Kingdom Hearts III onto YouTube, after premiering it at the "Kingdom Hearts Orchestra" concert tonight in Los Angeles.
Everything we know about Anthem, BioWare's new action adventure game
Quote

For now, though, we can use the teaser and previous statements EA has made about the game to put together a fuzzy picture of what BioWare has been up to.
Bioware's New Shared-World Game 'Anthem' is "Single-Player Friendly", according to Lead Designer
Quote

Bioware revealed their new shared-world action RPG at the Microsoft E3 2017 presser today and it looked absolutely stunning.
Anthem release date set for fall 2018
Quote

The official YouTube channel tells us BioWare's new game will release in autumn of next year.
'Anthem' Shows A Very Different Side of Bioware
Quote

The RPG studio is working off-menu for this one, and I'm not sure how the dish will turn out.
Pure Farming 17 delayed to 2018
Quote

Fear not, they've also renamed it.
Three Minutes Of Need For Speed Payback Gameplay
Quote

As part of its E3 2017 press conference, EA debuted some new Need For Speed Payback gameplay footage. It's about a crew, but then somebody left that crew, so now there's bad blood and intrigue. Here's hoping Vin Diesel and Rock "The Dwayne" Johnson at least get cameos.
4 Minutes of Need For Speed Payback Customization Gameplay - E3 2017
Quote

Need For Speed Payback has a wide range of options to personalize your cars.
6 Minutes of Need For Speed Payback Hijacking Gameplay - E3 2017
How Fast & Furious Movies Inspired Need For Speed: Payback | E3 2017
Quote

EA's latest installment into the NFS franchise draws heavy inspiration from the Fast and Furious action films. We interviewed Will Ho, one of the game's developers, on our E3 stage about the ways that these influences change the game.
Zwei: The Ilvard Insurrection E3 2017 trailer, screenshots
Quote

Due out for PC this summer.
Sakuna: Of Rice and Ruin E3 2017 trailer, screenshots
Quote

Latest look at Edelweiss' side-scrolling action / farming game.
Crash Bandicoot N. Sane Trilogy - PS4 Gameplay Launch Trailer | E3 2017
Quote

Watch the Crash Bandicoot N. Sane Trilogy "Better with Crashtitude" Launch Trailer
Coco Returns! - 9 Minutes of Crash N'Sane Trilogy Gameplay
Quote

Crash's younger sister Coco makes her return as a playable character in Crash Bandicoot N.Sane Trilogy. Check out some gameplay of levels from both Crash 2, and Crash: Warped!
BioWare Shows Off Six Minutes of Stunning New Shooter, Anthem
Quote

After years of teasing it, BioWare's next big game, Anthem, was shown off during Microsoft's E3 press conference in LA today. In the world of Anthem, you are a freelancer who lives within the walls of a city that is protecting humanity.
There will be cross-play between Minecraft's PC, mobile, virtual reality, and even console versions.
Quote

There will be cross-play between Minecraft's PC, mobile, virtual reality, and even console versions.
Sony "refused" to join Minecraft cross-play, Microsoft would "love to have" PS4 on board
Quote

PlayStation will not be part of Minecraft unification plans.
SHANTAE DEV ANNOUNCES THE MUMMY DEMASTERED
Quote

WayForward, the studio behind the Shantae series, has announced The Mummy Demastered, a tie-in to Universal's monster movie reboot.
Ace Combat 7: Skies Unknown has a new trailer
Quote

Ace Combat 7: Skies Unknown has a new trailer to share in advance of E3.
Quote

The seventh numbered entry in the Ace Combat simulator creeps toward release. At a recent pre-E3 event, I recently got some hands-on time with the game's VR experience, specifically in PSVR, and came back with a belly filled with butterflies.
Psychonauts 2 // Redesigning Raz and Exiting Preproduction
Quote

We're back and up to our old tricks of inviting ourselves over to dinner at your place so we can spill the Psychonauts beans all over your table, before disappearing once more into the night. Whilst messy and hard to clean up, our beans are coated in mystery, and those who choose to eat them will learn much about what we've been up to. Eat the spilled beans friends, scoop up a handful and cram them into your mouth and all shall be revealed!
State of Decay 2 brings more of the same, but better, zombie action next year
Quote

Exclusively to Windows 10 and Xbox One, State of Decay 2 is coming out Spring 2018. It features more of the same style - exploring small towns of America and surviving in a post-zombie world, but with everything just a bit grander, larger, and better.
State of Decay 2: Building Upon A Successful Game - IGN Live: E3 2017
Quote

The State of Decay 2 team joins us to talk about the new options available in State of Decay 2
Kingdom Come: Deliverance – Rex, Familia et Ultio (US)
Quote

Henry, son of a blacksmith, gets thrown into a raging civil war that has taken everything from him. Narrowly escaping the brutal attack, he grabs his sword to fight back and avenge the death of his beloved family.
Forza 7 Is Coming On The Xbox One X
Quote

The first game designed with Microsoft's new Xbox One X in mind was shown off at the company's E3 presser today, and it's Forza Motorsport 7.
Quote

Watch a Nissan GT-R race in Nürburgring in this gameplay video from Forza 7 captured off Microsoft's Project Scorpio.
Forza Motorsport 7 PC Features Presentation | E3 2017 PC Gaming Show
Cyberpunk platformer The Last Night gets a new trailer for E3
Quote

The Last Night is a neon-infused adventure with echoes of Flashback.
The Last Night gameplay and interview at the PC Gaming Show 2017
E3 Show Stealer's Old Political Tweets Spark Internet Firestorm, Apology
Quote

At E3's PC Gaming Show this afternoon, Soret began his showcase of The Last Night with an apology: "I am embarrassed by some tweets I made in the past. I want to apologize for those. They do not in any way represent who I am today or what The Last Night will be about."
He and his team got on this fast to get focus on 2014 posts instead of his recent transphobic ones or his ones supporting a documentary of violent, homophobic, rape supporters. 
Hakuoki: Kyoto Winds coming to PC via Steam this summer
Quote

Hakuoki: Kyoto Winds is coming to PC via Steam this summer with updated graphics and English, Japanese, and Traditional Chinese language options, publisher Idea Factory International announced.
Utawarerumono: Mask of Truth E3 2017 trailer
Quote

First English trailer for the Mask of Deception sequel.
Quote

Use zombies to distract, disable and attack your opponents.
Black The Fall launches July 11
Quote

Atmospheric puzzle game dated for consoles and PC.
Laser League could be the next breakout, competitive hit
Quote

A potent mix of Tron, Overwatch and Rocket League
Blizzard job listings point at a new first-person project in the works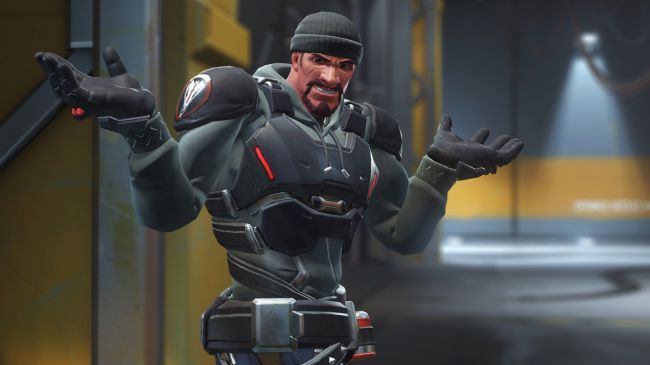 Quote

Four days ago, a job listing revealed that Bethesda is working on a "bleeding-edge AAA fremium game" that hasn't yet been announced to the public. Today, it's Blizzard's turn: As noted by NeoGAF, the studio has put up three separate job listings looking for an animator and engineers to work on a new, unannounced first-person project.
Bloodstained: Ritual of the Night E3 2017 Trailer [ESRB]
Quote
Kristina Ness - Creating the Weird Characters of Hob | Extended Interview
Quote

In this extended interview, concept artist Kristina Ness dives into her role in creating wildly unique creatures, working with and helping to create in-game audio, and much more for Runic Games' highly anticipated new title, Hob!
Rick Lesley - Conveying The Story Through Environments | Extended Interview
Quote

Rick Lesley is the Senior Level Designer at Runic Games and in this extended interview, he explains just what it takes to build a unique, split world within Hob, and how to design levels for the player to truly engage with.
Kochun Hu - Crafting the Sounds of Hob | Extended Interview
Quote

One of the newer additions to the Runic team, Kochun Hu is the Audio Lead for Hob. His work creates the soundscape of the game, from buzzing creatures to the clanking of metal gears.
Matt Lefferts - Animating The World of Hob | Extended Interview
Quote

Matt Lefferts is the Lead Animator at Runic Games and has been with the studio since their release of the original Torchlight game. In this interview, Matt talks about his time with the studio was in the beginning and how the development of Torchlight went over the course of 11 months. Then he dives into Runic's upcoming game, Hob, and what it takes to animate a world full of strange creatures and mysterious landscapes.
Agents of Mayhem adds Saints Row stalwart Johnny Gat as a preorder bonus
Quote

Johnny Gat, the ultra-cool Saints Row stalwart who once ventured into the very depths of hell in a heavily-armed recliner to rescue the Boss, is headed to an all-new, and yet not all that terribly different, world of guns, explosions, and violent excesses. Deep Silver announced today that the character, along with unlock and personal missions, unique skins, and the voice acting talents of Daniel Dae Kim, is coming to Agents of Mayhem as an "exclusive" preorder bonus through GameStop and Steam.
Nintendo Explains How It Came Up With Min Min's Unique Design In Arms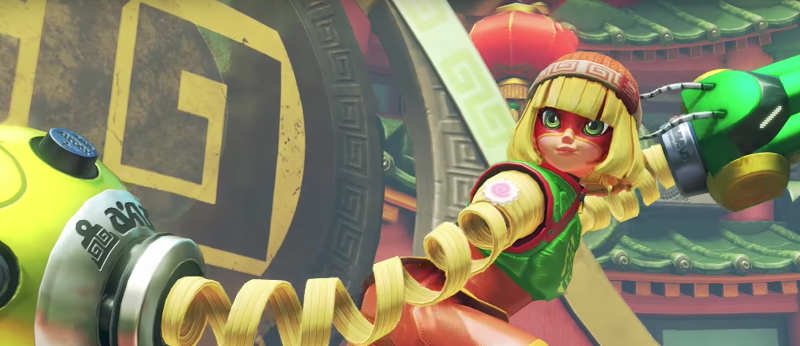 Quote

Whether Nintendo fans are buzzing about the fabulousness of Twintelle, or the creepiness of Helix, it's clear that Arms' characters are already inspiring fierce fandoms. But when I asked Arms art director Masaaki Ishikawa, about the team's favorite fighter over email, I got the lowdown on Min Min, and how the developers came up with such a distinctive concept for a fighter.
Twintelle's Hair Is an Act of Resistance
Quote

While the other characters use their arms to fight, Twintelle is the only fighter to use her springy hair for combat. Over on Mic, Tanya DePass addressed why having the game's only female fighter of color box with her hair feels insensitive to the realities of Black women who wear their naturally curly hair. Black hair is still cited as being unprofessional for work or school, so having a woman of color be the only fighter to use her hair as a weapon further perpetuates the weaponization of Black hair.

DePass's argument is completely valid, and while there are certainly other people of color who agree with her sentiment, I can't help but feel incredibly empowered whenever I play Twintelle.
Ubisoft announces Skull and Bones, an open world multiplayer pirate game
Quote

Yo ho yo ho, a pirate's life for me. And my friends.
How Ghost Recon Phantoms influenced Ubisoft's Skull and Bones
Quote

Ubisoft Singapore details its community programme for Skull and Bones
Official Shadow of War Story Trailer | 4K
Quote

Forge your army. Become the Bright Lord. Watch the official story trailer for Middle-earth: Shadow of War.
New Middle-Earth: Shadow of War trailer shows how to turn orcs into allies
Quote

Shadow of War's orcs aren't just beautiful, they have great personalities too.
Middle-earth: Shadow of War trailer and interview at the PC Gaming Show 2017
Quote

A closer look at the story behind Shadow of War's DLC character
Shadow of War - 30 Minutes of Fortress Assault Live Demo Gameplay - E3 2017
Quote

It's time to return to Mordor. Lucy and Tamoor sit down with a developer as he walks us through the siege of a fortress and impressive battles.
Project Cars 2 release date set for September
Quote

Slightly Mad Studios and Bandai Namco have announced, today, that Project Cars 2 will be racing onto PCs in only a few months. September 22, to be precise. In the meantime, there's a new E3 trailer to drool over. If cars make you salivate, anyway.
Pathfinder Adventures Dev Blog Update and PC news!
Quote

We wanted to give the players the best PC experience with Pathfinder Adventures. To keep this from being considered just a mobile port was an enormous amount of work and required us to focus a majority of energy and attention for it to become a reality.
Shenmue 3 delayed, but it'll be worth it, says director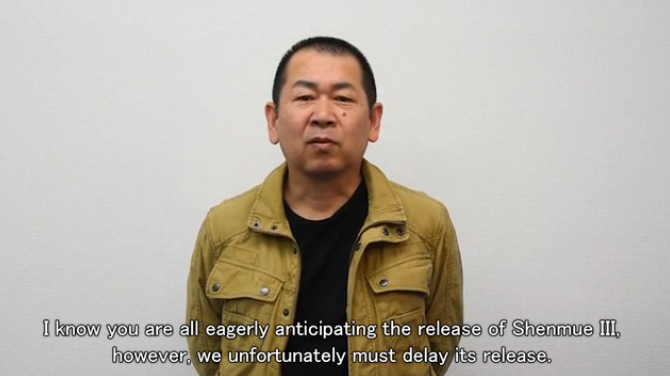 Quote

Shenmue III has been delayed. It's now due for release in the second half of next year.
The Sega Genesis is getting a premium, feature-packed Flashback release this year
Quote

A new, premium Sega Genesis Flashback console from AtGames will be released this September, and the feature list includes some serious improvements from past product lines.
Bubsy, the annoying 16-bit platformer starring a bobcat, is back
Quote

As we approach the end of days, it's only natural for humankind to pore over its achievements, taking stock of what was good and what was bad. Nostalgia is a powerful sedative after all, but with the news that Bubsy is getting a reboot – maybe it'll be a powerful annoyance too.
Night Trap: 25th Anniversary Edition debut gameplay video
Quote

First look at the upcoming remaster.
Magic: The Gathering is getting the 'AAA' RPG treatment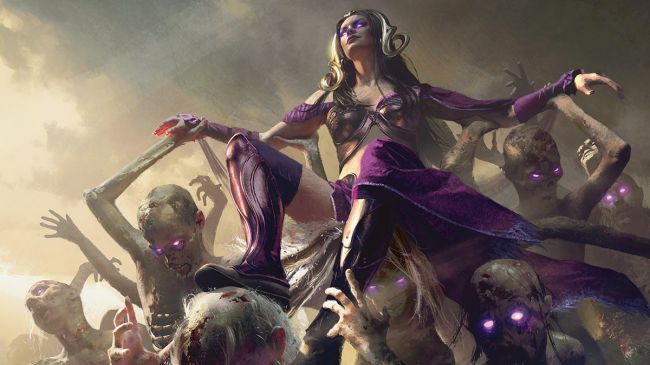 Quote

Game is currently in development by the Neverwinter studio.
XCOM 2 War of the Chosen expansion reveals the most powerful aliens - and humans - yet
Quote

XCOM 2 is getting bigger - much, much bigger. A massive expansion, War of the Chosen, was announced at the PC Gaming Show E3 2017 adding six new factions. Half of them hate you, half of them hate each other. It's due out on August 29.
XCOM 2: War of the Chosen - PC Gaming Show 2017 interview
Quote

Jake Solomon joins Sean "Day9" Plott to unveil the XCOM 2 War of the Chosen expansion at the 2017 PC Gaming Show.
Killing Floor 2's Summer Sideshow event starts tomorrow, kicking off a free week
Quote

A new map and a ton of new items are coming to Killing Floor 2 during its first seasonal event.
Little Nightmares: Secrets of the Maw three-part expansion will debut in July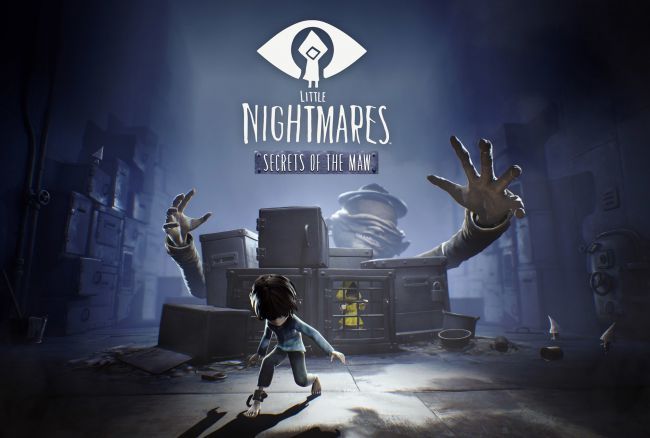 Quote

The 'expansion pass' is available for purchase now.
A new race is coming to Total War: Warhammer before the sequel arrives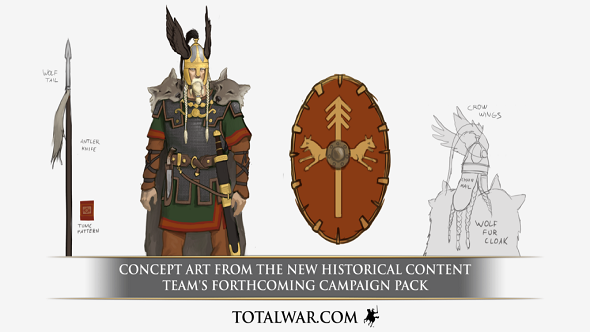 Quote

Creative Assembly have just released a bunch of teases for their upcoming in-game content, as well as for future releases in the Total War series. Among the teases, they revealed that they're releasing a new race in Total War: Warhammer before the sequel comes out.
Old Friend DLC needs to add Morgan Bernhardt.
Horizon Zero Dawn's First DLC Is The Frozen Wilds, Coming This Year
Quote

The Frozen Wilds will be Horizon Zero Dawn's first DLC, Sony announced tonight at E3. It features all-new terrain, and what looks like new robo-beasts.
Introducing Pirate Queen's Quest
Quote

As you know, E3 week is the busiest week of the year for the game industry, with folks flying in from all over the globe to meet, play games, and talk business at the LA Convention Center! WayForward will be there too, showing off the latest and greatest content for Shantae: Half-Genie Hero! We hope you'll all have a fun and informative E3 week! We've got a lot to share with you, so let's dive in!
Tyranny is getting a free update with New Game Plus today, DLC later this year
Quote

The Bastard's Wound adds a whole new region to the game
Zelda: Breath of the Wild's Second DLC Is The Champions' Ballad
Quote

Announced during today's Nintendo Spotlight, "The Champions Ballad" will feature Mipha, Urbosa, Daruk, and Revali. The added content will drop in Holiday 2017, and Nintendo says it will also release amiibo figurines for each Champion. As many of you know, Champions are the BOTW characters who piloted the Divine Beasts. The trailer for the DLC makes it seem as if the add-on will be a prequel, but it's not 100% clear.
Battlefield 1's In the Name of the Tsar expansion gets a teaser trailer
Quote

Night maps coming this summer.
30 Minutes of Battlefield 1: Nivelle Nights Multiplayer Gameplay | EA Play at E3 2017
Quote

Some of the best Battlefield 1 players in the world duke it out in the newest DLC, Nivelle Nights, at the EA Play event.
Heroes of Skyrim story expansion coming to The Elder Scrolls: Legends this month
Quote

The Elder Scrolls: Legends is a seriously fun card game, but what plans Bethesda has for its future has always been a concern. During its E3 press conference, Bethesda unveiled that the second story expansion for Legends will see card-slingers traveling to Skyrim.
Ashes of the Singularity gets a new fully-voiced campaign
Quote

Along with new Juggernaut-class ships and various balance adjustments, Ashes of the Singularity's latest update adds a new campaign for dedicated space generals. Named 'Genesis', this new single-player content is fully voiced and free for all owners of Ashes of the Singularity.
Halo Wars 2: Awakening the Nightmare — Announcement Trailer
Quote

The flood return with Awakening the Nightmare, an upcoming expansion for Halo Wars 2 that features a new campaign and multiplayer content.
Final Fantasy XV DLC 'Episode Prompto,' 'Regalia Type-D' update launch June 27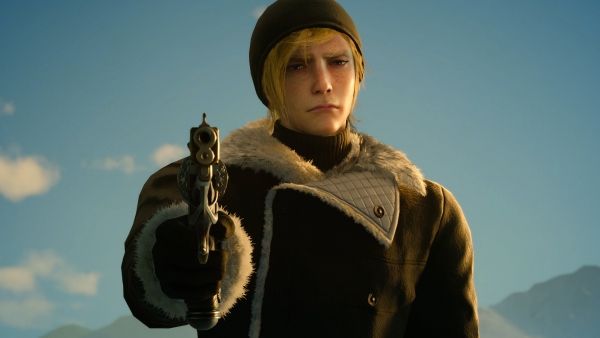 Quote

The latest on the Final Fantasy XV Universe.
Planet Coaster's Summer Update brings fireworks and festivities
Quote

Frontier developments are bringing some sparkle to Planet Coaster with an upcoming Summer Update, adding fireworks and more to the theme park builder. The developers have bestowed these gifts upon us before, with both the Spring and Winter Updates, but this will be the largest one yet.
Vaulting, climbing, and diving through windows are coming to PlayerUnknown's Battlegrounds
Quote

Along with new weather systems and a bullpup. Two new maps are in the works as well.
Screwball Comedy Game Jazzpunk Is Getting DLC Three Years Later
Quote

Jazzpunk is weird and funny and absurd. An adventure game in the mold of Stanley Parable, it shoves genres, jokes, and cultural references into a blender and offers the result with a nonplussed grin.
The Witcher 3: Wild Hunt will get an Xbox One X and PS4 Pro patch
Quote

The Witcher 3: Wild Hunt will be enhanced for Xbox One X and PS4 Pro.
Hearthstone's Ben Brode on life after Un'goro
Quote

We talk to Blizzard about what the future of Hearthstone might hold.
Overwatch leavers could soon be hit with permanent Competitive bans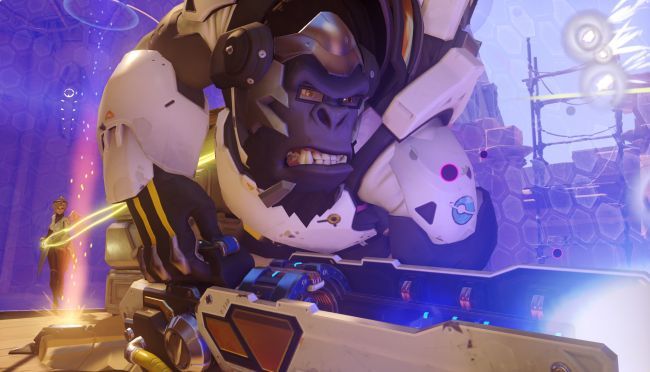 Quote

Jeff Kaplan said he'd rather that leavers just didn't play the game at all.
Overwatch's Horizon Lunar Colony map launches next week
Quote

We got a launch date and a behind-the-scenes look
Super Nintendo World's groundbreaking ceremony is weird and wonderful
Quote

Construction on Super Nintendo World has officially begun, and footage of the groundbreaking ceremony shows just how committed Nintendo and Universal Studios Japan are to providing an authentic experience. Accompanied by a life-size Mario, major figures from both companies took to the stage earlier today to introduce the park in the best way possible.
Game Hacks Are Illegal In South Korea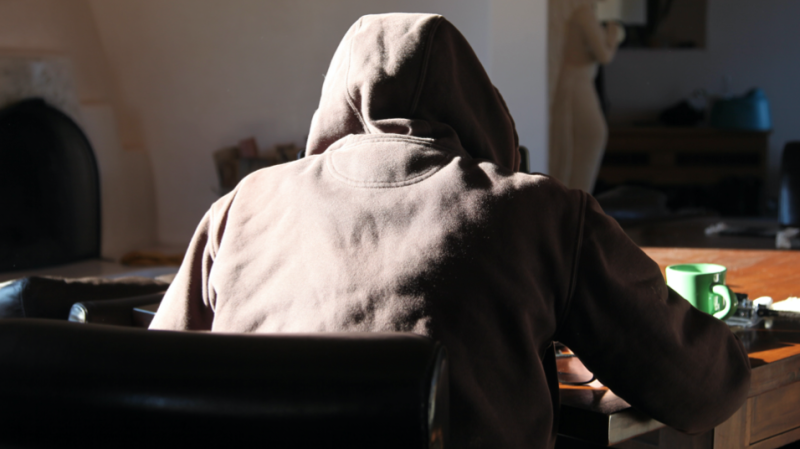 Quote

Starting June 21, creating and distributing video game hacks will be illegal in South Korea.
EA Boss Andrew Wilson's Vision of Gaming's Future Will Blow Your Mind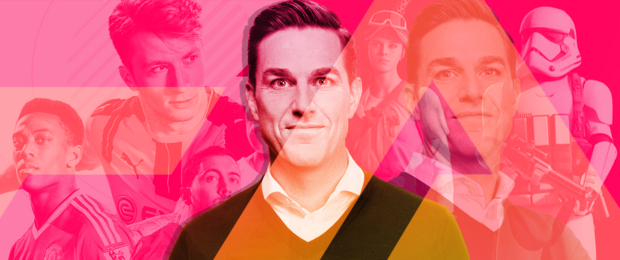 Quote

Games are set to change more in the next five years than they have in the last 45, he says
EA have a new tech division who are trying to create virtual humans
Quote

EA announced a new division at today's EA Play conference. The new team is committed to developing cutting-edge technology for use in future games from the studio.
Origin Access is free until June 18 because EA raised $1 million for charity
Quote

If you're looking for some quick fixes this weekend, EA are providing. Due to a successful charity drive ran by the company, Origin Access (and its various console equivalents) is going free until June 18.
Testology Owner Says UK Should "Get Rid of Every Muslim in this Country" Following London Attacks
Quote

Following the terrorist attack in London on Saturday, Andy Robson, the managing director of Testology, a QA contractor used by companies such as Warner Brothers, Team17, and Rebellion, posted a statement to Facebook saying "the only way to stop terrorist attacks is to get rid of every Muslim in this country and send them back to where they came from."
Testology founder's anti-Muslim comments "still far too common" in games industry
Quote

Andy Robson apologises for Facebook rant, but Rami Ismail says such attitudes have a "stifling effect" on developers
Report: The Hideo Kojima And Konami Saga Seems Endless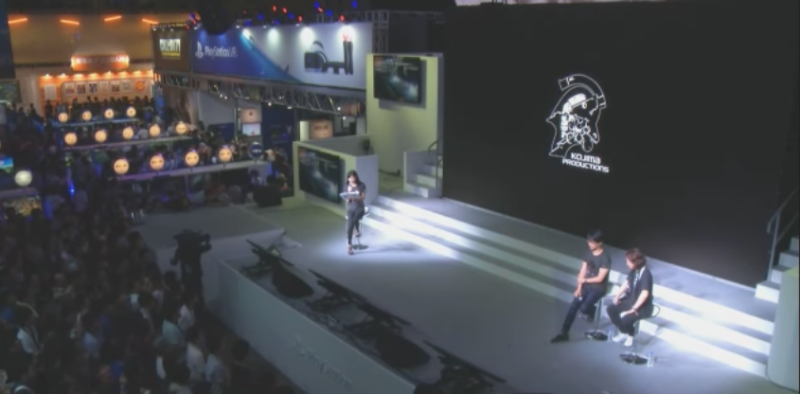 Quote

It doesn't end there, it seems. Kojima Productions, Nikkei reports, is supposedly having trouble joining the Kanto IT Software Health Insurance Association with its application apparently being refused. Over 7,000 companies are part of this association, which offers discounted health insurance to tech industry workers as well as hotel, restaurant, and gym discounts. Konami is reportedly a big player in this association, with its sports clubs participating in the program. When asked regarding the matter, the Kanto IT Software Health Insurance Association is quoted by Nikkei as saying, "We are unable to comment on this issue."
Level-5 acquires Comcept, now Level-5 Comcept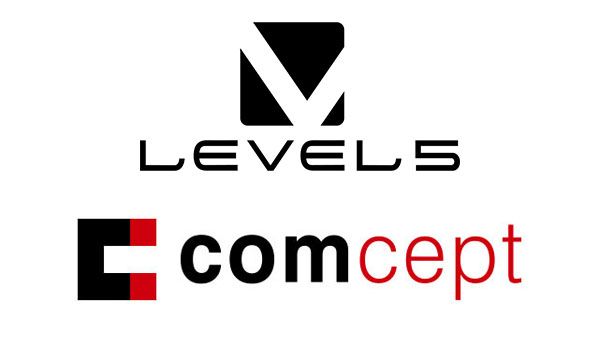 Quote

Level-5 has acquired Comcept, and the subsidiary is now known as Level-5 Comcept, the latest issue of Weekly Famitsu reports.
Cyberpunk 2077 assets stolen by actual cyberpunks
Quote

UPDATE: CDPR officially reports crime, dismissing 'marketing ploy' suspicions.
How Massive Entertainment tries to retain every employee for at least a decade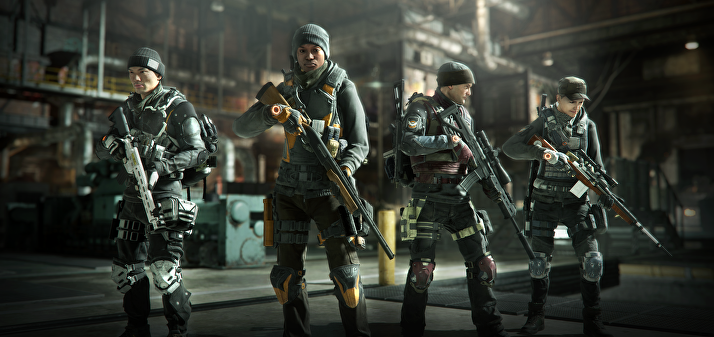 Quote

Managing director Polfeldt on giving junior staff a voice and protecting your workforce from the pressures of AAA development
Trent Reznor's Quake soundtrack is getting the vinyl treatment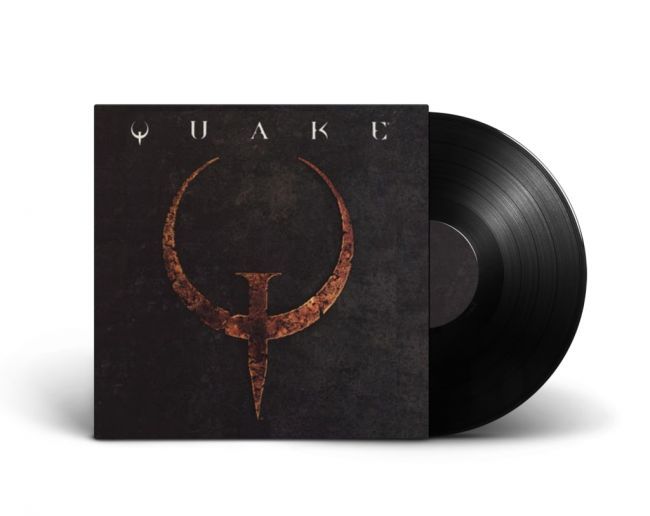 Quote

In addition to being the first truly 3D first-person shooter, the other completely off-the-chain feature in Quake was its soundtrack. Back in 1996, Nine Inch Nails was massive, having recently released the still-classic The Downward Spiral. Trent Reznor's next major release was the soundtrack for Quake, and what a soundtrack it was.
Esports News
The Weekend Esports: Epicenter 2017, Nairo Saga, And More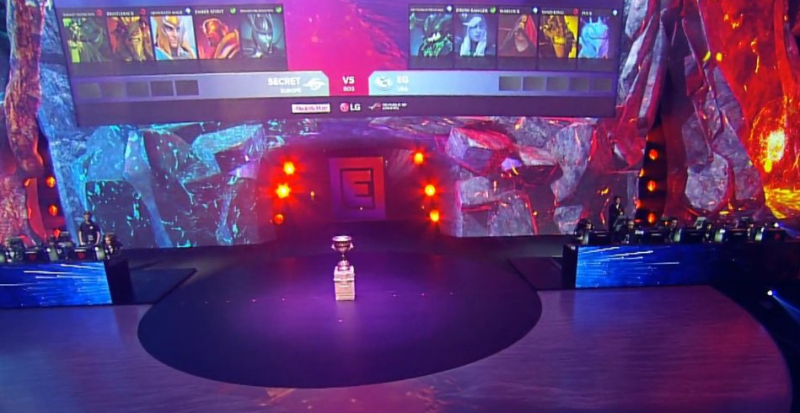 Quote

The spring Rocket League Championship Series is over and the League of Legends summer season is just getting started, but punctuating the relative quiet this weekend are some big showdowns in both Dota 2 and Smash Bros. Wii U. Also Nintendo seems to have finally gotten on board with its grassroots competitive fans.
How Professional Athlete Education Is Becoming Crucial for Esports
Quote

Esports is already massive, and will continue to grow even faster. No expert would contradict this: esports is already overtaking ice hockey, and now even competes against flagships sports such as football. However, what is often forgotten in the conversation are the athletes themselves. Pro footballers are highly educated model athletes who leave nothing to chance. Clubs command entire armies of coaches and advisors to help their players cope with the various challenges on and off the field. Comparatively, esports athletes live the life of an amateur.
Intel and ESL announce $1 million Intel Grand Slam prize for CS:GO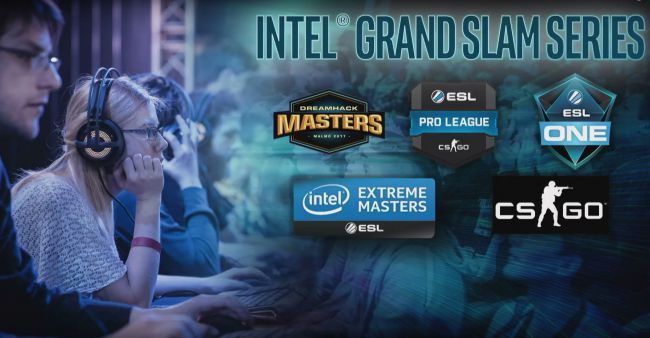 Quote

The million bucks will be awarded on top of regular tournament prizes.
Sponsored: Dojo Esport Conference to Discuss Social and Economic Stakes of the Industry
Quote

The Dojo Esport conference, taking place in Paris on June 17th, will feature a series of speeches, discussions and workshops designed to roadmap esports' future in an educational context. The event is hosted by Smartcast.ninja, a website specializing in esports news and analysis, in partnership with the City of Paris, SKEMA Business School and Voyages-sncf.com.
Portugal's Football Federation is Launching Its Own €20,000 FIFA League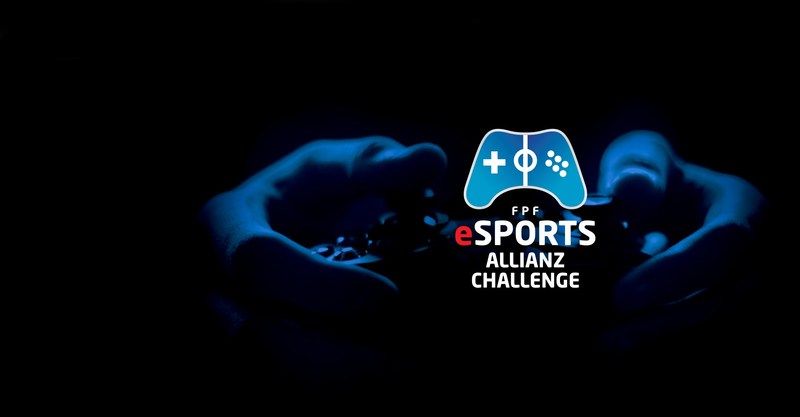 Quote

The Portuguese Football Federation (FPF) is joining in on the esports bandwagon, and will be the latest in a line of European soccer leagues to create a digital FIFA equivalent. Starting later this month, the new league—dubbed the Allianz Challenge after its title sponsor, Allianz Portugal—is offering up a €20,000 prize pool to its competitors.
Following LPL Franchising Plans, Chinese Team LGD Announces Deal to Build a 3,000 Seat Arena in Hangzhou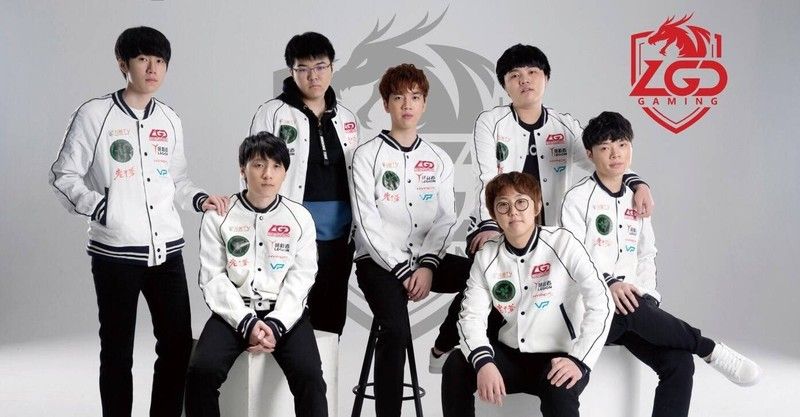 Quote

As China's League of Legends circuit realizes its new plans to franchise across the country, its teams are taking the change as an opportunity to establish footholds in their new homes. One of them, however, is taking it to an extreme—LGD Gaming announced plans today to build a 3,000 seat arena utilizing IMAX technology in its new location of Hangzhou, a two-hour drive away from the current headquarters in Shanghai.
There's a new era of pro NA League of Legends coming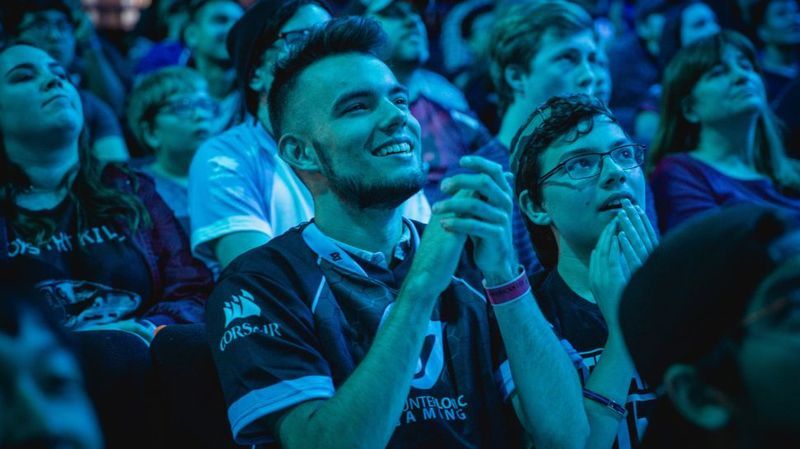 Quote

Franchising brings big changes to North American LoL esports.
Blizzard suspends pro Overwatch player Dafran for griefing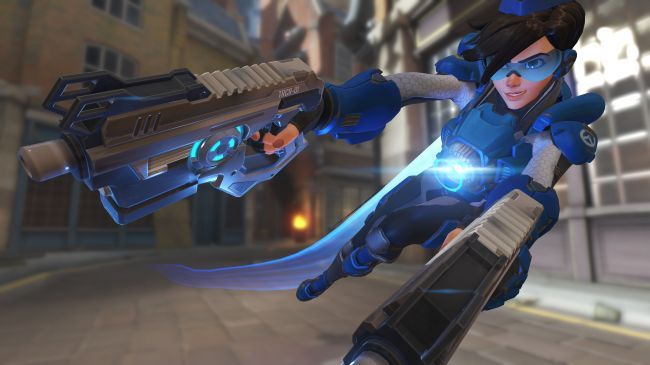 Quote

A member of the Selfless team, Kotaku reports that Dafran has established a less-than-exemplary reputation of late, chiefly for griefing and shoehorning porn images into his Twitch livestreams.
Local Player Defeats Tekken 7 World Champion At Philippines Event
Quote

The Philippines played host to a major Tekken 7 event this past weekend, allowing local competitors to try their skills against two of the world's strongest players. South Korean masters Hyun-jin "JDCR" Kim and Jin-woo "Saint" Choi stopped in the city of Makati for the Rage Art tournament after placing first and second, respectively, at Combo Breaker in the United States. Saint's status on the world stage, however, was put in jeopardy by an unlikely local.
Dota 2 Tournament Ends With A Fountain Dive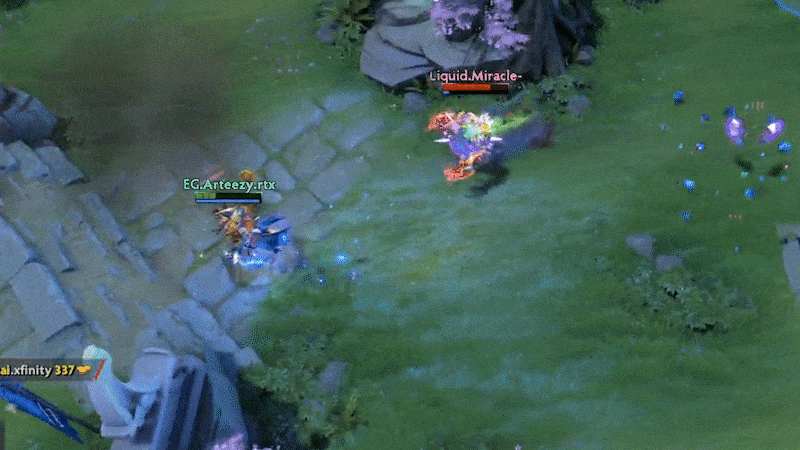 Quote

Even in professional matches, sometimes you have to dive the fountain.
Crowdfunding News (not sharing everything I find, just ones that have interest/known talent behind them and a chance to succeed)
Quote

One big and important part of our game is the kingdom feature. We don't want the kingdom to be a simple gimmick - imagine the kingdom like an extra companion. So you rightfully wanted to know - what does that mean? How does it work? What does it do? Enjoy our latest update and learn more about the Kingdom feature!
Gameplay Mechanics: Character Building and Difficulty
Quote

We received a ton of questions about game mechanics from you and this update's purpose is to answer at least some of them. In our first mechanics-based update we're focusing on difficulty, build diversity and character development.
Companions: Introducing Valerie, the Brevic Fighter
Quote

The Stolen Lands are a dangerous place! Fortunately, you will meet other brave adventurers on your quest, who will fight by your side or who may ultimately choose to betray you, depending on your actions. They all have their own story, their own goals and motivations, their own reasons to join you. They are your companions, who will help you build and rule your kingdom. Some of these companions are familiar faces from the Adventure Path. Some may even be popular Pathfinder iconics. Others are completely new. We are going to introduce them to you in a series of updates. Our first companion update is dedicated to Valerie.
How Tabletop Gaming Inspires Our CRPG
Quote

For each of the events, we want to offer many different solutions to you. Do you want to intimidate the kobolds or make a diplomatic arrangement with them? It's entirely up to you. Or just rid them of their miserable existence if bloodthirsty solutions are your forte! Some of the options become available to you only if you met certain criteria (being very lawful for example). Others will require certain skill checks which will vary in difficulty, depending on how you attempt to reach your goal. For example, it is much easier to intimidate a coward than to persuade him.
Content I found interesting this week (interviews, think pieces, history, music, culture, design, art, documentaries, criticism, etc)
The Story Behind Mass Effect: Andromeda's Troubled Five-Year Development (By Jason Schreier)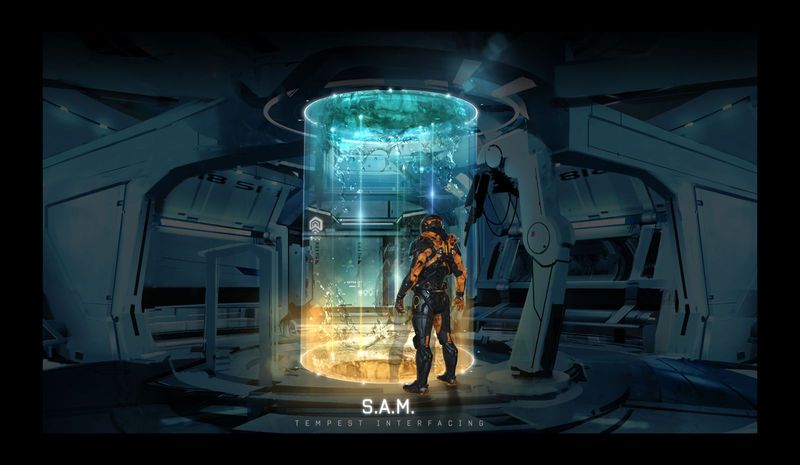 Quote

Mass Effect: Andromeda was in development for five years, but by most accounts, BioWare built the bulk of the game in less than 18 months. This is the story of what happened.
We asked a landscape designer to analyse The Witcher 3, Mass Effect and Dishonored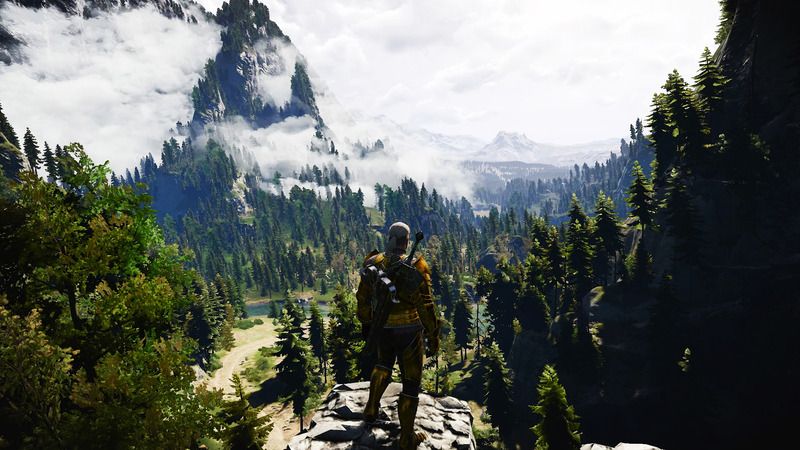 Quote

Whether you're traversing an expansive open world, climbing crumbling ruins or sneaking between shadowy city corners, the landscapes and environments we see in games have never been better. Gone are the days of miracle-growing trees popping up at certain draw distances. Instead, we have places and environments deliberately and carefully designed, and landscapes so realistic we can relate to them, be astonished by them, even yearn for them. Naturally, ever-improving graphical capabilities have a lot to do with this, because as environments get more realistic, we increasingly experience them as 'real', but there can be, and often is, so much more to it than just the technical ability to crank up the aesthetics.
BitSummit 2017: Three Days and Dozens of Games
Quote

I emerge from the Kyoto subway and it is already unseasonably hot, despite the early hour. The mercury is well on its way towards a high temperature of 31.7 degrees Celsius (89 F, the hottest May 20th here in four decades). I grab a bottle of jasmine tea at a convenience store for my fifteen minute march in the Japanese sun to Miyako Messe, the site of this year's BitSummit indie game exposition.
HOW DANGEN AIMS TO CONNECT INDIES WITH THE DEVS THAT INSPIRED THEM
Quote

This year's BitSummit in Kyoto wasn't just a celebration of all things indie gaming, it was also the coming out party for the new Japan-based indie publisher Dangen Entertainment. Formed by a group of ex-pats who have been embedded in the Japanese games industry for many years – working at places like Capcom, Grasshopper Manufacture, Q-Games and Playism - Dangen is the latest small-scale publisher to emerge focused solely on indies.
Persona 5's translation is a black mark on a brilliant game
Quote

Why do fans of JRPG giants assume Japanese writers can't write?
I shared Connor's website about Persona 5's translation around the time Persona 5 launched but missed his more recent article a few weeks ago. Also included his Twitter threads where he talks about some of the angry reactions and harassment he has received for criticizing the translation and wanting good non-literal translation.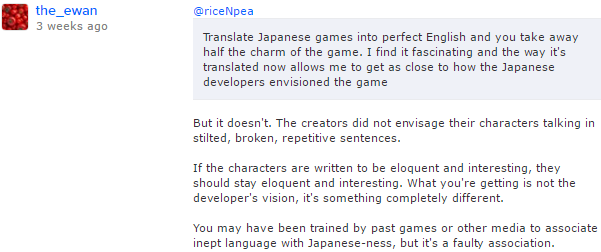 Also, a good comment in the article itself, even more unusual one that was taken into consideration by the person not understanding Japanese speech.
Video games aren't mindless — or heartless — entertainment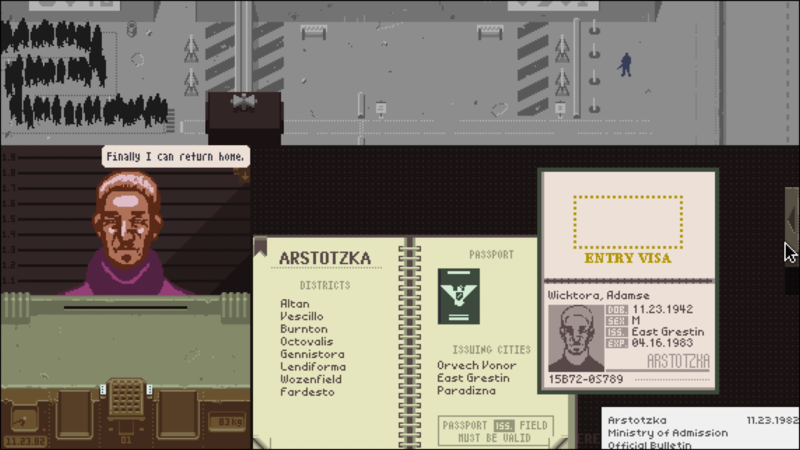 Quote

Games like "Papers, Please" and "Cart Life" are empathy exercises. Virtual experiences can have real-life impact
A curated list of recent writings on games and narrative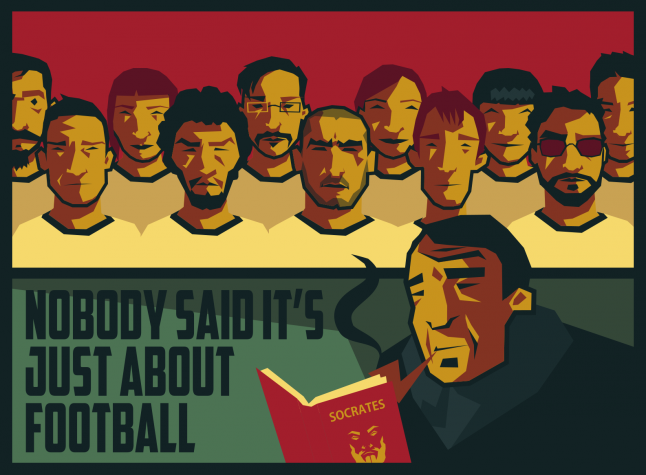 Quote

Since the provocative post by Bogost, I've come across almost daily with remarkably good advice and tools for what by seemingly universal agreement is a specific skill requiring specific tools: writing narrative for games. I was getting confused about sources when discussing the theme with friends, so I put this list together.
'Flashback' Is the Most Cinematic Adventure of the 16-Bit Age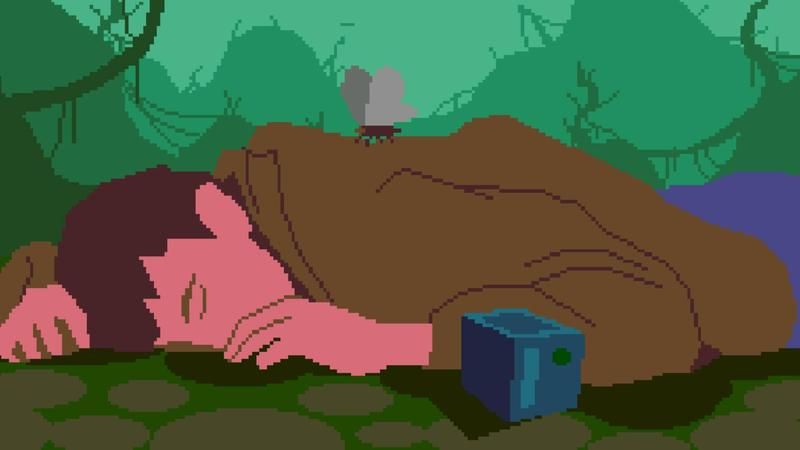 Quote

The game started life as 'The Godfather in Space.'
How Prey succeeds in giving players space to tell their own stories
Quote

Games are full of kipple. Empty cardboard boxes, old crates, coffee mugs, desks piled high with papers you can't read and manila folders you can never open.

But Arkane's latest, Prey, does something neat with kipple -- it weaponizes it.
Developer Q&A: Balancing storytelling and player choice in Prey
Quote

To play Prey is to pick through their last moments, as well as their lives and relationships with your character, Morgan Yu. Throughout Talos-1 lies a tangled web of timelines that record the events of the alien attack that has laid it to waste. And overlaying them is the web of keycards, clues and items that lead you through its different divisions and areas, from HR to the power plant, the cargo bay to the crew's quarters, as you seek escape, or the station's destruction.
BEAUTY FROM ASHES: UNPACKING GRIEF IN RIME
Quote

RiME explores a humanly ubiquitous experience that no one is ever prepared for: grief. This isn't a mere melancholy, but an intense aching of the soul that immobilizes the whole being. The oft cited five stages of it are visually and metaphorically portrayed through the game's narrative, which capture the tumultuous, irrational directions our emotions sway in when sorrows befall us. Denial, anger, bargaining, depression, acceptance—these ebb and flow with us, sometimes going out of sequence or reverting in order with the tides of grief.
The Old Man and the Sea: Searching for reason in Rime
Quote

Trying to make sense of Rime, through poetry, art, film, and the psychological texts of Elisabeth Kübler-Ross. Warning: There will be spoilers.
RIP Adam West, The Batman Who Loved Video Games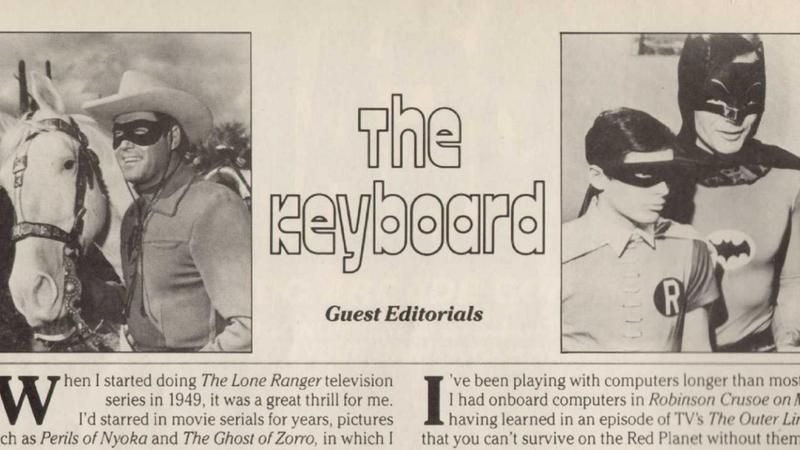 Quote

Adam West, the 1960s Batman that many of us loved, has passed away. While his contributions to Batman-based media are known across the globe, his thoughtful considerations about video games are not as widely recognized. Earlier today, the Twitter account for GameHistory.org tweeted a part of a piece that Adam West wrote about video games for the magazine Videogaming and Computergaming Illustrated back in July of 1983.
Sonic the Hedgehog Was Almost Sonic the Rabbit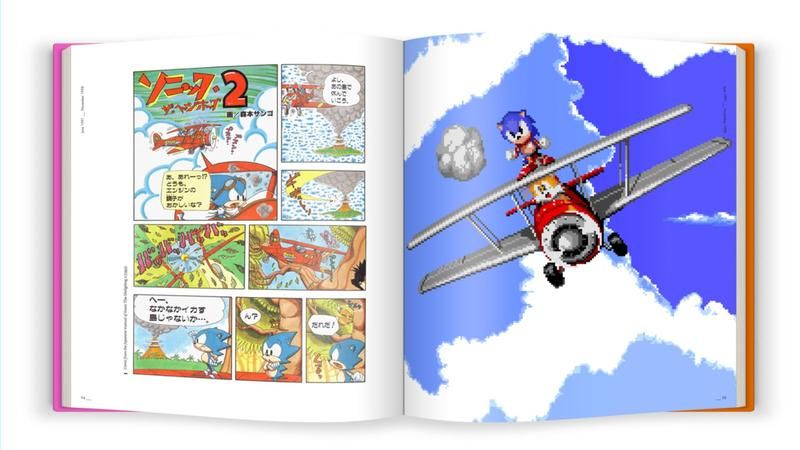 Quote

Read an excerpt from Cook & Becker's new art book documenting the development of the iconic mascot.
There Should Be More to Video Game Sex Than Just Home Runs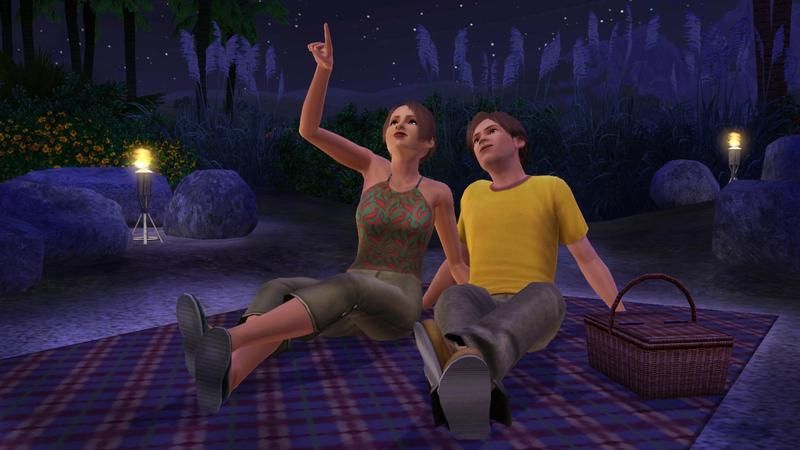 Quote

First base, second, third, bingo—and games constantly race to the end. But can't we just stop at a hand-job for once?
Interplay Founder on Making RPGs in the '80s (IGN Unfiltered #20, Episode 1)
Quote

Brian Fargo describes his early career in gaming, from making software for World Book Encyclopedia to founding Interplay.
The Most Controversial Shooter - Investigating Six Days in Fallujah
Quote

After the release of the critically-acclaimed first-person shooter Call of Duty 4: Modern Warfare, the video game market was perpetually flooded with war-themed games for a decade. Open-world levels and exotic weapons commonly seen in the likes of iconic shooters from the nineties - these including DOOM, Quake, and Duke Nukem 3D - were dropped in favor of linear levels and realistic weaponry. Game plots were no longer mere backdrops for the action, and a large cast of characters would be integral to what's going on. The days of macho, muscle-bound, one-man-army protagonists was over.

While most modern military shooters were works of fiction loosely based on contemporary events, Six Days in Fallujah, a third-person tactical shooter developed by Atomic Games, was intended to be a virtual depiction of the Iraq War's Second Battle of Fallujah of late-2004. This was a joint-offensive comprised of US, British, and Iraqi fighters. After the first battle in April, which took place after a small private security team were killed by Iraqi insurgents, it was discovered that that an estimated 3,000 members of this militia had set up their operations within the city of 250,000 people. An emergency evacuation allowed the Coalition to fight without fear of any civilians being caught in the crossfire.

Collectively, over 100 Coalition fighters were killed and 1,000 injured. According to the Red Cross, around 800 civilians also lost their lives during the conflict. Much of the city was left in ruins from the battle, leaving many men and women homeless as a result. In summary, to call it a sweeping victory for the Coalition would be painfully inaccurate.

Due to the critical backlash from the mainstream press, anti-war groups and the like, Six Days in Fallujah has remained unreleased to this very day, and soon enough, this ambitious shooter was forgotten about by practically everyone… that is, until now.

Narrated by Steve Petitt
Written by Jake 'The Voice' Parr
Directed by Ailert Riemersma
Final Fantasy Fortress: the Cancelled RPG by Grin | Unseen64 Ft. SoberDwarf
Quote

For more details: https://www.unseen64.net/2009/09/08/fortress-final-fantasy-xbox-360-ps3-cancelled/. Final Fantasy Fortress is a cancelled action RPG that was being developed by Grin in 2008 and 2009 to be published by Square-Enix on Playstation 3 and Xbox 360. Grin's past game never had a big impact on the market, but you probably remember them as the team behind such games as Bionic Commando Rearmed and the Bionic Commando reboot. While Grin were developing Bionic Commando for Capcom, Yoichi Wada from Square Enix visited their offices and loved what he saw and proposed to Grin to create a new game together. Initially Square Enix invited Grin to pitch a game based on their japanese card game Lords of Vermilion, but later they decided to use the Final Fantasy name. To let a western team to develop a Final Fantasy title was quite an extraordinary event at the time, the main chapters in the Final Fantasy series were still turn-based and Fortress could have been released way before Final Fantasy XV.
Mario + Rabbids: The Lost Adventure Game Concept
Quote

Mario + Rabbids Kingdom Battle wasn't Ubisoft first attempt to make a Mario X Rabbids crossover happen! It almost happened on Nintendo Wii.
Good Game Design - Bayonetta: Why Campy Is So Fun
Quote

I hadn't played Bayonetta until just a few weeks ago and now I'm sad I missed out on it until now. Today on Good Game Design, let's talk about how these campy, over-the-top games are so darn fun to play!

Thanks to Perrydactyl for script help and Transformers: Devastation footage!
Classic Game Postmortem: Sid Meier's Civilization
Quote

In this 2017 GDC classic game postmortem, Civilization creators Sid Meier and Bruce Shelley tell the story of how Shelley's background in board game design and Meier's history of sim game development blended together perfectly to create what is perhaps the biggest and longest-running strategy game franchise in the world.
Things I found entertaining throughout the week relating to video games, game communities, or game companies
I Can't Handle Overwatch Voice Actors Doing Their Dance Emotes
Quote

Over the last year, it's been awesome to see the voice actors behind our favorite Overwatch characters hang out and have a good time with one another. They all genuinely seem like best buds. But this footage above by sweeetanj, AKA Anjali Bhimani of Symmetra fame? It's on a whole other level.
---