This week in gaming; DOTA adds VR spectator mode, the new generation of arcades, tales from localization hell (the story behind the laughing scene in Final Fantasy X), Mom moderates daughter's Twitch chat, Gwent is a game born of one wild weekend, an interview with the man responsible for some iconic North American SNES and NES box art, why Bethesda should reveal paid mods 2.0, Inside coming to PS4, game journalism pioneer passes away, praising the slow travel of Shadow of the Colossus, new Overwatch bans inspire threats and hilarity, Yacht Club Games talks about their Japanese localization for Shovel Knight, remembering Silent Hill 4, and more.
Gaming News
Game Journalism Pioneer Joyce Worley Passes Away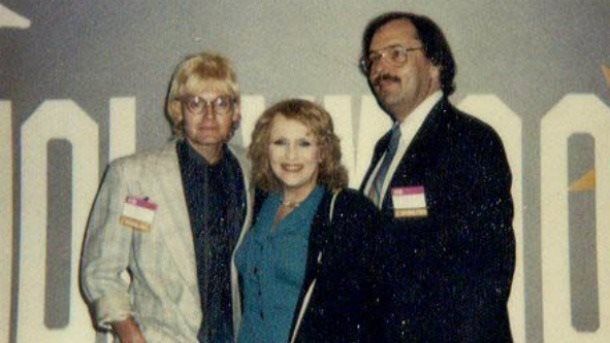 Quote

Joyce Worley-Katz, one of three founders of the Electronic Games magazine, passed away yesterday after battling a series of health problems following a stroke in May. Worley, along with her husband Arnie Katz and coworker Bill Kunkel, were three of gaming journalism's pioneers.
PlayStation VR requires about 60-square feet of space to use and other new details
Quote

The PlayStation Camera, which is required to use the VR headset, needs a cleared play area of about 9.8 feet by 6.2 feet, according to a sales brochure for the device.
The New Layton Game Is Called Lady Layton
Quote

Set in London, the game follows the adventures of the lead character Cattley Eyl Layton, who is the daughter of Professor Layton.
Dead Rising 4 gameplay reveals new enemies and weapons
NHL 17 LOOKS TO RECAPTURE THE SERIES' GLORY DAYS
Quote

After starting off the generation in disastrous fashion, the makers of the NHL franchise got back on track last year. Their struggles in getting off the ground have frustrated fans, but have also laid the groundwork for what is hopefully the series' first big leap forward in a while. The developers finally have the chance to recapture the series' past glory. Now the big question is whether they can do it with NHL 17.
Warhammer: The End Times - Vermintide has a console release date
Quote

We finally have a release date for the long-awaited console version of Warhammer: The End Times - Vermintide. Players can look forward to killing skaven on PS4 and Xbox One from October the 4th.
VIRGINIA LEARNS FROM FILM TO TELL ITS INTERACTIVE DRAMA LATER THIS YEAR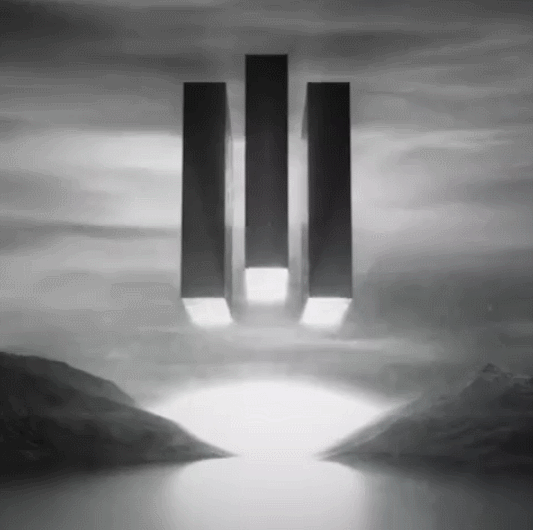 Quote

In a game inspired by the works of David Lynch and The X-Files, this offset could foster a uniquely unsettling tone, where you're always in a voyeuristic position relying on context to piece together the game's mystery.
Titanfall 2 multiplayer will use Azure, Google and Amazon clouds, and "bare metal" servers
Quote

Shiring emphasized the importance of pre-launch multiplayer testing, and invited people to hammer the servers as hard as they can during playtests. "Please come and destroy all of our hard work," he says. "Play the tech test, take our servers down, let us learn from it and get ready for launch."
GWENT IS A GAME BORN OF ONE WILD WEEKEND, BUSY VOLUNTEERS AND HUNDREDS OF EMAILS
Quote

Lead designer Damien Monnier knew that The Witcher 3: Wild Hunt would be CD Projekt Red's last chance to bring Geralt of Rivia's magical world to life, and that understanding convinced him to spend a weekend full of Post-it notes inventing Gwent.
Prey - What is Prey? (Official)
Quote

"Prey is not a sequel, it's not a remake, it has no tie with the original," says Raphael Colantonio, president and creative director of Arkane Studios. So, then, what exactly is this newly announced game?
PS4-Exclusive Bound Has Gorgeous Art and a Huge, Mysterious Puzzle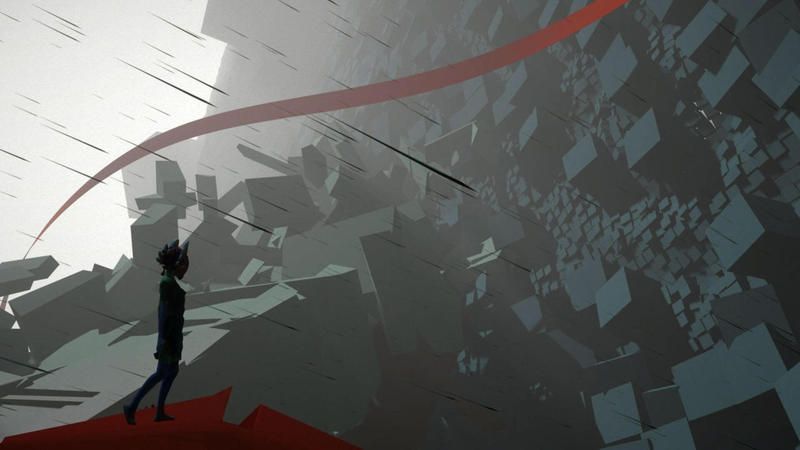 Quote

Bound is dynamic. I don't mean in the way that we normally think of "dynamic" games. I mean that Bound's environments move and shift constantly. The entire world, composed of different geometric shapes, pulses and undulates. Walls fall apart and reassemble; tunnels emerge; floors fall away. Blocks and spheres appear from the ever-changing ground, thrown upward as if a giant creature living underneath is throwing a fit. Swarms of sharp-edged shapes and wiry polygonal worms wave and move, attacking if you get too close.

And visuals shift as you move through each level. The world feels like you're moving through works of abstract art. You sometimes literally walk across art pieces--during one moment, I climbed up a wall clearly evocative of a Mondrian painting, and during another, a creature emerged from a Rothko. Generally, though, the art doesn't stay still. It constantly evolves, colors shifting and fading and geometry morphing.
Playdead's Inside coming to PS4 in August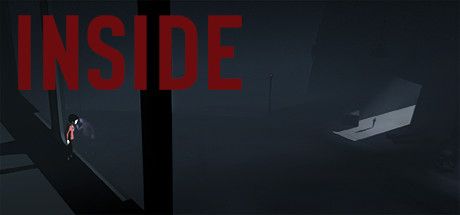 Quote

Inside is the second title from the studio behind Limbo and was released on Xbox One at the end of June, followed by a Steam launch a week later.
Battlerite is the spiritual successor to Bloodline Champions
Quote

Remember Bloodline Champions? You know, the 2011 free-to-play Dota-styled MOBA that Tom once said had a "steep learning curve and lack of starting characters" but also boasted "fun and frenzied arena battles." Well its creators, Swedish outfit Stunlock Studios, have now released the first in-game footage of its "spiritual successor" - Battlerite.
Outlast 2 delayed until 2017, still promises to "scare the crap out of you"
Quote

Bad news for fans of crotch-stabbing and walking across pits of charred babies: The frightful horror-fest Outlast 2 has been pushed back into the first quarter of 2017. Developer Red Barrels announced the delay in a message posted on the Outlast Facebook page, in which it said it didn't want to release the game until it's been "tested to the extreme."
Yakuza 0 launches in the West on Jan. 24
Quote

Almost two years after its Japan debut, Yakuza 0 will launch in North America and Europe on Jan. 24, Sega announced today.
Mafia III - Cassandra: The Voodoo Queen Trailer
New Persona 5 Gameplay Video Is Overflowing With Style
Quote

Atlus has released a new trailer for Persona 5, showing off battle gameplay from its upcoming RPG.
Capcom teases 'Project Palm' which might be Dragon's Dogma-related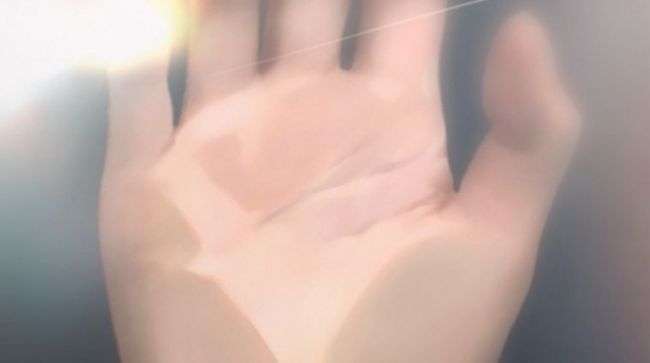 Quote

It sure took its sweet time, but 2012's console action RPG Dragon's Dogma finally landed on PC earlier this year. Without obvious warning, developer Capcom has now launched a teaser site for a new game—currently named Project Palm— that's written almost entirely in Japanese and makes mention of August 2, 2016. This is probably when we'll learn more. With the few clues we've got right now, the internet reckons it's related to Dragon's Dogma.
New turn-based Warhammer 40K game in the works
Guy Starts Leaking No Man's Sky Videos, Changes His Mind Because He Doesn't Want To Spoil People
Quote

Daymeeuhn wanted to enjoy procedural universe game No Man's Sky on his own. No secrets revealed, nothing to be Googled, not a single spoiler in sight. He spent more than $1,300 to make it happen. And then he nearly spoiled it for everyone else.
The Consequences of No Man's Sky: Will Players Destroy or Preserve the Universe?
Quote

No Man's Sky allows players to affect planets in ways that subsequent visitors can see. You will, however, have to alter a planet a lot for the changes to be saved to the game's server. Developer Hello Games has implied that you'll need to do something drastic, like perhaps full-on terraforming or wiping out entire species.

Even though we can only speculate about this mechic at this point, it both worries and intrigues me. It means, for instance, that players who want to leave their mark will have incentive to completely wreak havoc upon a planet. After all, even though you will be able to name things you discover, destroying everything in sight and taking an entire chunk out of a world might be the most dramatic way you can interact with other players.

But it also means that the game might end up being an experiment in human morality.
No Trace is Hitman meets Hotline Miami, out this year
Watch Dogs 2: Remote Access - "Meet Marcus & DedSec"
Sniper: Ghost Warrior 3 Aims To Reinvent The Series and Its Developer
Quote

You probably haven't been paying much attention to CI Games, and why would you? The Polish studio has spent much of its existence churning out bargain bin games in an assembly line-like fashion. Its chief executive, Marek Tyminski, is surprisingly frank about this, and his candor is rooted in a confidence in his team. He says those years of working on janky shooters and copycat puzzle games were formative times, that they helped the team's growth and provided the experience it needed to break through the factory ceiling.
The new game from Sir, You Are Being Hunted devs takes a sci-fi twist
Wild Guns Reloaded trailer introduces new characters Bullet and Doris
ANTHROTARI EXPLORES GROWING UP AS A QUEER FURRY IN THE '90S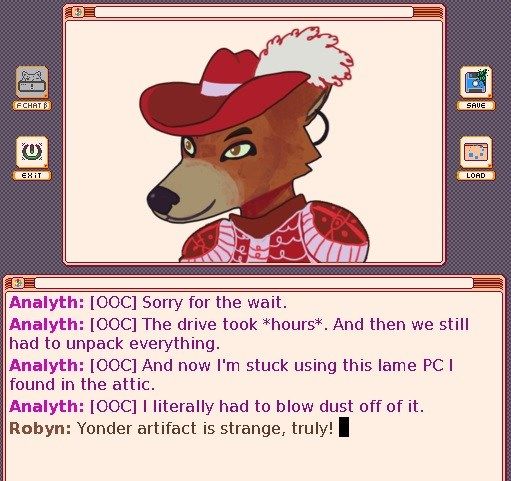 Quote

Dial-up modems, Windows 95 floppies, IRC channels, and free American Online disks. Ask anyone who lived through the internet boom of the '90s and these are guaranteed to be some of the first things that come to mind. But for New York-based game developer J.C. Holder, who uses they/them pronouns, there was another aspect of their identity that marked growing up online: the anthropomorphic furry community.

Holder's upcoming game, Anthrotari, is a visual novel that casts the player in the role of a furry roleplayer named Alex. Through IRC channels, Alex hangs out with a group of anthros across the nation—doing everything from traditional Dungeons & Dragons-esque roleplay, to flirting with other furries.
Layers of Fear: Inheritance gets a trailer ahead of next week's launch
Valley, the first-person exploration-adventure about life, death, and other consequences, is coming in August
Quote

Blue Isle Studio's Valley is my kind of game—for the sake of clarity, a judgment I make without having played it—because I can't quite figure out what it's all about.
Sengoku Basara: Sanada Yukimura-Den gameplay shows Sanada's Trials
Fan-made Star Wars Battlefront successor blocked by EA, LucasFilm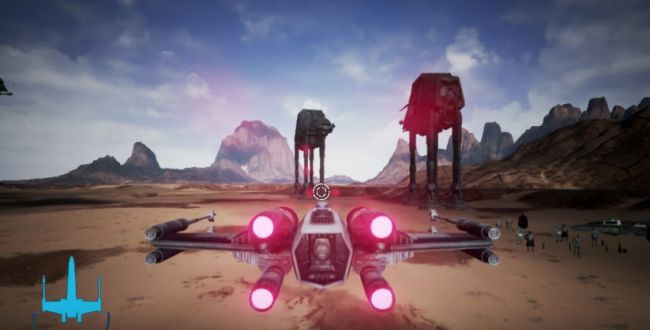 Quote

The ambitious fan-made revival of Free Radical's abandoned Star Wars: Battlefront 3 has been cancelled.
Stable Orbit Is A Space Station Simulator Set In 2034
EERIE ADVENTURE THE EDGELANDS KNOWS THE POWER OF SOUND DESIGN
Quote

Though often marginalized in favor of flashier words like "graphics" and "gameplay" and "fully-immersive-like-for-real-this-time," sound design can be one of the most gripping parts of a game. Just ask anyone whose hackles are automatically raised at battle music from an RPG, or who's spent sleepless nights ducking away from incorporeal whispers in a horror game.
Life is Strange dev reveals new studio and Battlecrew Space Pirates, a competitive online shooter
Quote

I'll give this much to Dontnod: It's doing a heck of a job avoiding pigeonholes. From the small-town adventures of a time-warping young woman and her best friend, the studio moved to an early 20th-century action adventure about a doctor who's also a vampire. And now it's off to make a competitive multiplayer shooter, with "high-paced gameplay, both accessible and deep," called Battlecrew Space Pirates.
The King of Fighters XIV 'Psycho Soldier Team' gameplay trailer
IMPOSSIBLE BOTTLES ONLY NEEDS ONE BEAUTIFUL GIF TO WIN YOU OVER
Quote

Recently, Honig Studios tweeted out some incredible visuals that were part of a collaboration with artist Rafael Varona, the animator and illustrator of upcoming mobile game Impossible Bottles.  Based in Berlin, the production company is made up of designers, developers, and writers whose goal is to create memorable interactive experiences. And judging by the thousands of people awed by the GIFs that were tweeted out, they're well on the way towards that goal.
All Aboard the Post-Apocalyptic Choo-Choo: The Final Station Out This August
A VIDEOGAME TRIBUTE TO GROWING UP AROUND THE YUGOSLAV WARS
Quote

Ivan Notaros is constantly flooded with new game ideas. It's the result of endlessly tinkering with videogame physics and art styles, letting his curiosity spill out onto his humming computer—each click of the mouse could result in another potential candidate. In my time speaking to him over the past few months for Issue 9 of Kill Screen's print magazine, he has released one game, dropped work on a larger one, started a collaborative project, and returned to another game that he started making two years ago.
The original Darksiders is coming to PS4, Xbox One and Wii U
Quote

THQ and Vigil Games' Darksiders is being remastered for current-generation consoles and PC, according to a listing on publisher Nordic Games' website. Titled the Darksiders Warmastered Edition, the re-release of the 2010 action-adventure game promises enhanced visuals and native 1080p resolution on consoles.
Does This Game Look Too Good To Be the Work of Just One Person?
Quote

Being cynical is horrible, it really is. But when you're forever inundated with Shiny New Things that Promise So Much but then prove to be Rather Less Than Amazing, it's easy to fall into the habit of doubting before believing. So forgive me for asking the question of whether or not the gameplay, below, from the work-in-progress Lost Soul Aside is truly the result of two years' work by just one man.
Remedy is making the story mode for Korean shooter CrossFire 2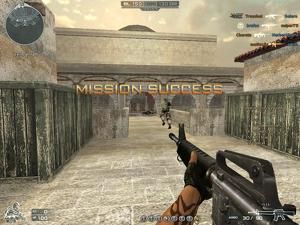 Quote

Alan Wake and Quantum Break developer Remedy Entertainment has joined forces with South Korean developer Smilegate to make the story campaign for its impending free-to-play FPS CrossFire 2.
Latest Overwatch patch gives Ana a buff, tweaks McCree again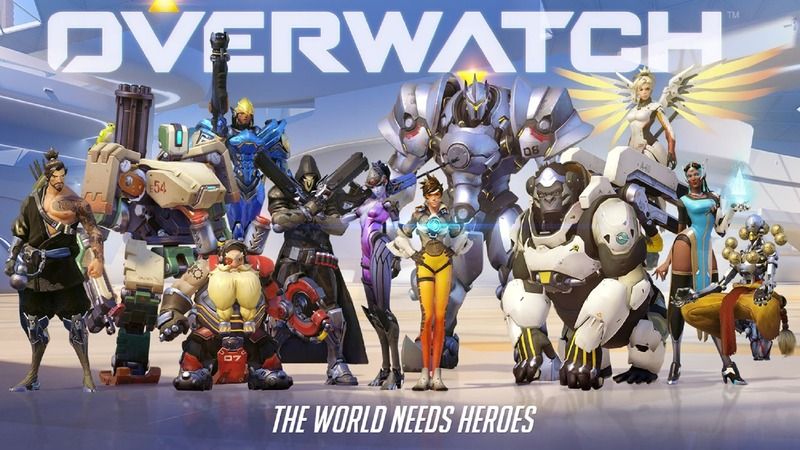 Quote

Blizzard rolled out a new patch for the Windows PC version of Overwatch earlier today that give's new character Ana a boost and makes McCree a bit less effective at longer range.
The latest Overwatch banwave inspires tears, threats, and hilarity
Quote

Another banwave swept the world of Overwatch this weekend, driving the clenched fist of digital justice into the grinning chops of those who would take advantage of exploits and scripts. The crackdown led to two very positive outcomes: One, the game is now cleaner, even if only a little bit, thanks to the reduced number of cheaters; and two, their tears, deliciously cried out onto the Ownedcore forums (via Battle.net), are so, so sweet.
Overwatch appears to be getting some Summer Olympics-themed skins
Quote

As you can see, the package also includes a print of what might be a new map — possibly a domed arena — set in Rio de Janeiro. It's also worth noting that the Olympics-themed content does not appear to be affiliated with the real Olympic Games; Blizzard's just calling this the Summer Games 2016.
Overwatch Gets Rocket League-Like Summer Games Mode
Here's a brief look at Rainbow Six Siege's new Favela map
Tom Clancy's Rainbow Six Siege - Skull Rain's BOPE Operators and Favela Map In Action
Rainbow Six Siege Dev Canceled Patriots to Focus on Competitive Multiplayer
Quote

Rainbow Six Siege launched last year and was the first game in the Rainbow Six series since 2008, when Vegas 2 was released. However, it wasn't always meant to be that way: You might remember Rainbow Six: Patriots' intriguing, narrative-focused trailer that Ubisoft released back in 2011.

But Patriots was canceled in early 2013 in favor of a different reboot of the series.
Prison Architect 2.0 Is The Last Major Update
Quote

Prison Architect [official site] technically left early access ten months ago but developers Introversion Software have kept updating their build-o-management game as before. Now they're finally almost done. After the upcoming release of version 2.0, Introversion plan to call it a day and – aside from fixing bugs which pop up – focus on new things like their pretty cave-scanning game.
Marvel Games is "sharing your concerns" about Marvel: Ultimate Alliance with Activision
Quote

Bill Rosemann, the creative director at Marvel Games and "your man at Marvel," took to Twitter to assure people that their complaints are being heard.
New Doom trailer reveals the next free update and Unto the Evil DLC
Paragon Adds Thorny New Hero Next Week
Quote

Increasingly, I'm finding VR's applications slightly outside the realm of traditional gaming to be the most exciting. For every tame take on Star Wars or Resident Evil demo that nauseates more than it terrifies, there are social tools that let you stay connected in long-distance relationships, virtual museums, and of course, porn. It makes me especially happy, though, to see developers applying VR to games in atypical ways.
Nintendo reports huge quarterly loss amid plummeting Wii U sales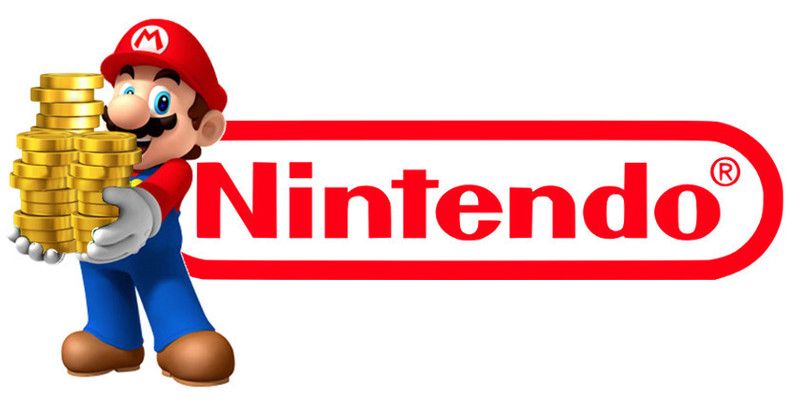 Quote

The first quarter of Nintendo's current fiscal year wasn't pretty, as a massive drop in Wii U sales led to a significant decrease in sales and an operating loss of 5.13 billion yen ($48.7 million), the company said today in an earnings report.
PlayStation is one of the only bright spots in Sony's quarterly earnings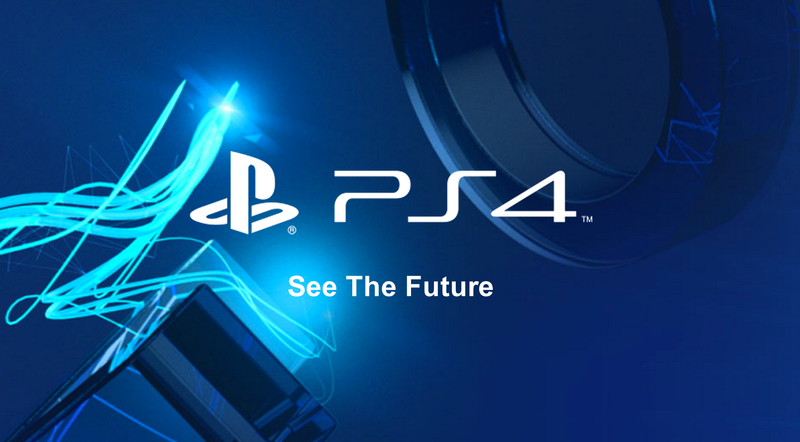 Quote

The first quarter of Sony's 2016 fiscal year saw marked declines in sales and/or operating income almost everywhere across the company — except in the PlayStation division, according to the company's quarterly earnings report.
Capcom's fortunes falter due to a dearth of big releases
Quote

Japanese game publisher and developer Capcom released its first-quarter earnings results today, and numbers are down across the board due, in part, to a dearth of significant game releases.
Metal Gear Franchise Sales Top 49 Million as Konami Profits Increase
Quote

Konami has released its earnings report for its first fiscal quarter, which ended on June 30, and while revenue dropped slightly, it also saw a jump in profits.
Quote

Sales for the quarter were cited as $692 million, which is a 33 percent increase over last year's $521 million. Profits, meanwhile, were reported as $30 million. In the previous year Sega suffered a $93 million loss.
Ghostbusters Developer Fireforge Games Goes Bankrupt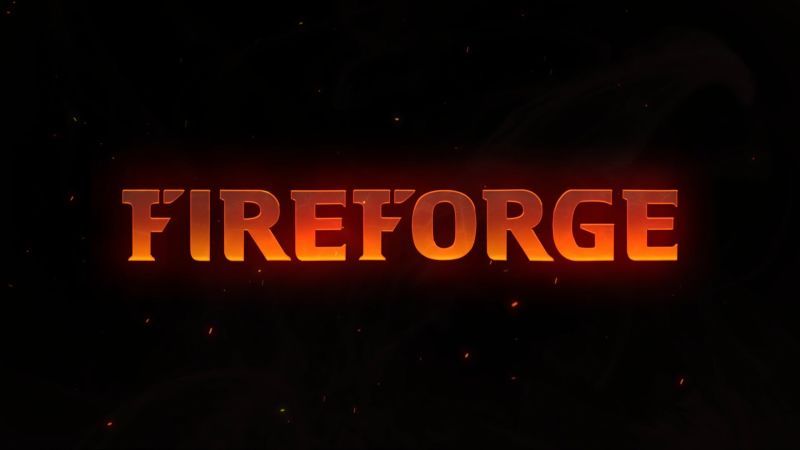 Quote

The history of Fireforge goes back much further than one rushed licensed game. Founded in Irvine, California by ex-Blizzard employee Tim Campbell in 2011, Fireforge has started and stopped production on at least two MOBA-like projects over the past five years. One of those games, code-named Zeus, was due to be published by the hardware company Razer. The other game, code-named Atlas, was funded by the Chinese publisher Tencent, which also owns a 37% stake in Fireforge.
Nvidia agrees to settlement in lawsuit for GTX 970 false advertising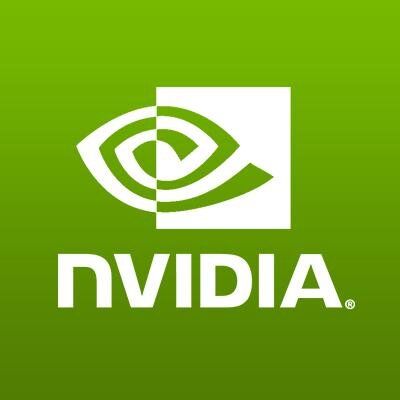 Quote

Nvidia has agreed to a preliminary settlement in a class-action lawsuit regarding the marketing of the company's GeForce GTX 970 graphics card, according to documents filed in federal district court earlier this week.
No criminal charges in 38 Studios case, say Rhode Island officials
Quote

The 38 Studios venture ended up a miserable experience for all involved, especially the 400 employees who lost their jobs and the taxpayers who had to back a bad deal. Rhode Island lawmakers were faced with the choice of picking up 38 Studios' loan payments or seeing its credit rating suffer. At one point, they debated willfully defaulting on its debt obligations, but the state has continued to make its payments.
Valve widens Counter-Strike gambling crackdown, tells another 20 sites to close
Quote

Valve has threatened another 20 websites with legal action if they don't end their "skin gambling" operations in Counter-Strike: Global Offensive, and one of them is a site connected to a popular streamer recently booted from Twitch for the practice.
An Australian politician wants Counter-Strike: GO to be defined as gambling
Quote

An Australian senator has announced that he intends to introduce a bill defining Counter-Strike: Counter Offensive as gambling, thanks to its weapon skin trading system. In what looks to be a world first, independent senator Nick Xenophon will introduce the bill when the Australian federal parliament resumes next month.
Biggest Counter-Strike Betting Site Seeks Official Gambling License
Quote

CSGO Lounge, one of the top Counter-Strike skin betting sites, has announced that they plan to comply with Valve's CSGO gambling cease-and-desist letter by obtaining an actual gambling license. Problem: that's not the reason Valve sent the letter in the first place.
The BioWare forums are closing down forever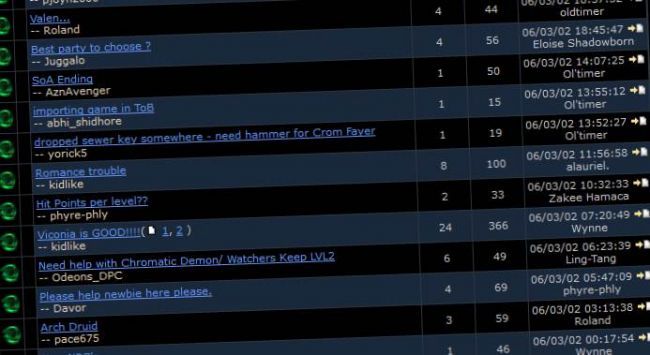 Quote

BioWare announced the news today on its blog, saying that the public boards for Dragon Age, Mass Effect, and its legacy games—Baldur's Gate, Jade Empire, Neverwinter Nights, KOTOR, MDK2, Shattered Steel, and Sonic Chronicles—will be gone as of August 26. "In the past, our forums were the only way we could speak to you directly. They allowed our developers to talk with fans, and gave our players the opportunity to talk with each other about our games," Lead Community manager Conal Pierse wrote. "But with the rise of social media and geek culture, there have never been more ways for us to connect."
VR glove firm Manus showcases full finger- and arm-tracking on Vive
Quote

Hands! Most people have one or two. But in a virtual reality game, you typically don't have any; right now, most VR game makers are making due with rough approximations or just foregoing hand-rendering entirely.
Esports News
Dota 2: The International's $18.5m Prize Pool Breaks Own Previous Record, Is STILL Growing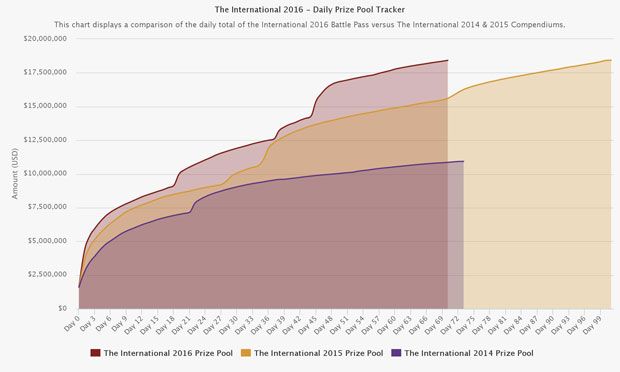 Quote

The klaxon which has been going off since I got up this morning tells me that the Dota 2 [official site] prize pool for The International 2016 has now surpassed its own previous world record for an esports tournament prize pool and is now sitting at over $18.5 million.
Reflecting on ELEAGUE's past and future
Quote

In a press conference call last Wednesday, Craig Berry, Executive VP and CCO of Turner Sports, assessed once again that they are committed to expanding their esports events and that "esports is something we strongly believe in."
Sessions: Chris Kluwe on Getting Into Esports, It's Future, and Franchising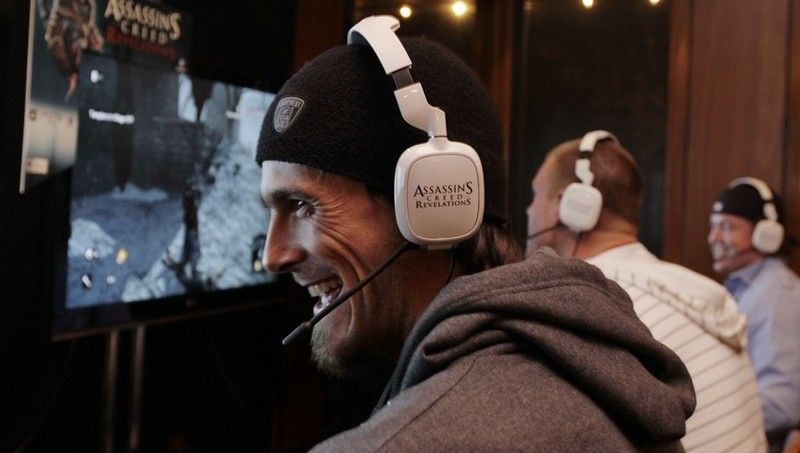 Quote

Former NFL Player, Gamer, and author Chris Kluwe has had an incredibly interesting life. From setting franchise records as a punter for the Minnesota Vikings to writing Sci-Fi books and essays on social issues, we had a chance to speak with him on his relationship with Esports and taking Esports profesionallism to the next level.

Parents need to know that if their kids play Esports that it's a legit career path. There are parents who push their kids into football or baseball or whatever sport because they know if their kids do well, they can go to school for it and possibly play professionally. With Esports you don't really have that feel right now. When you hear stories of teams not paying their players, it becomes very difficult to say to parents and viewers that yeah this is a legit sport and a legit career path. There's no 401k, there's no post-career benefits, I don't even know if there are even health plans for players. All of those things need to be addressed. These are things that are taken for granted in an actual sports league and if Riot wants LCS to be considered as an actual professional sports league then they need to act like it as well.
FIFA goal of the year winner to quit football for esports
Quote

Professional footballer Wendell Lira overcame competition from both world number one Lionel Messi and seasoned striker Carlos Tevez to clinch the FIFA Puskas Award 2015 (goal of the year), but is now quitting football to focus on a career in esports. 
Crowdfunding News
That Day We Left - A narrative game about the refugee crisis
Quote

That Day We Left is a game inspired by the recent Syrian crisis, aiming to portray the terrible journey of immigrants and refugees.
In a TwitLonger post Jim Sterling talks about how he shut down the comment section after multiple offensive comments were posted and is thinking of shutting down his comment section like TotalBiscuit did.
Shenmue director returns for Shenmue III
Armored Core board game finds success on Kickstarter, then drops Armored Core name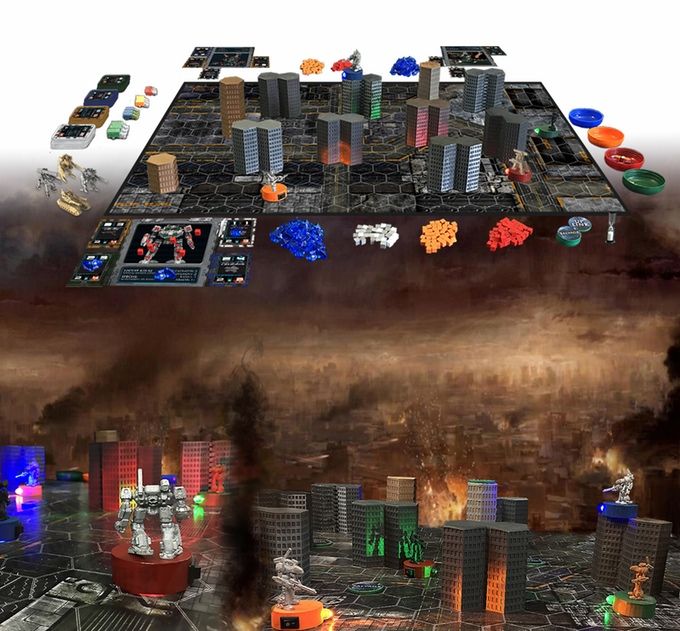 Quote

Board game maker Bad Crow Games launched a Kickstarter campaign last month to fund a real-time strategy tabletop game based on From Software's Armored Core. Although the crowdfunding campaign for Armored Core RTS quickly found success, raising more than three times Bad Crow's $75,000 goal, the developer now says it's dropping the Armored Core name from its board game.
Other content I found interesting this week
Jalopy! And The Other Side of the "Maturity in Games" Conversation
Quote

This is a video exploration of the early-access road game Jalopy. It looks at how the game's focus on mundane detail and mechanical process sets it apart from the design goals of most automotive games.
God Damn This Halo Trailer Was Good
Quote

My favourite part, though, is the little twist of switching languages. We're so conditioned to seeing future soldiers speaking with American and British accents in our sci-fi media that it's initially shocking to see them speaking something...else. Something we (well, most Kotaku readers, hi Europe!) don't understand, and aren't even afforded the decency of being given subtitles for (though you can read a translation here if you want to lose some of the magic).
True Tales from Localization Hell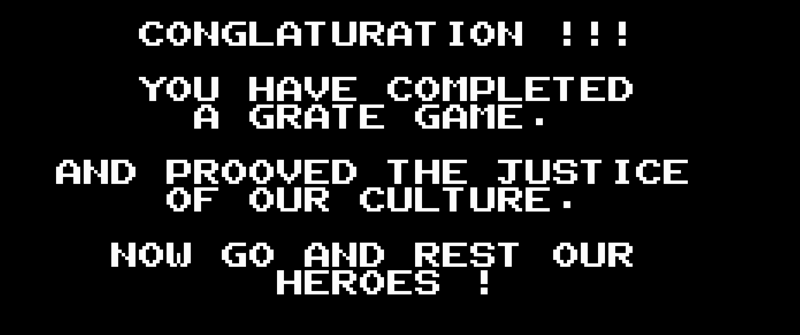 Quote

In short, translation is an imperfect art. Transforming words from one language to another stands as its own challenge, but capturing the essence of meaning—often tied to specific beliefs and experiences—is another obstacle altogether. And when you're dealing with cultures as different as those found in American and Japan, nuance isn't just helpful; it's absolutely necessary.

While it's true video game localization (if you could even call it that) didn't rise far above "congraturations" in its earliest years, in the passing decades, it's transformed from an afterthought to a legitimate career path. Throughout the '90s and early '00s, talented localizers raised the bar for dialogue and voice acting in Japanese video games brought to the States, causing the industry as a whole to follow suit for fear of appearing stuck in the awkward past.
How Final Fantasy X's Infamous Laughing Scene Happened
Quote

You know that part in Final Fantasy X where Tidus tries to force himself to laugh in an attempt to cheer up Yuna? You know how it's become sort of a running joke in video game localization? Turns out it came from an acting class.
The Mom Who Moderates Her Daughter's Rowdy Twitch Chat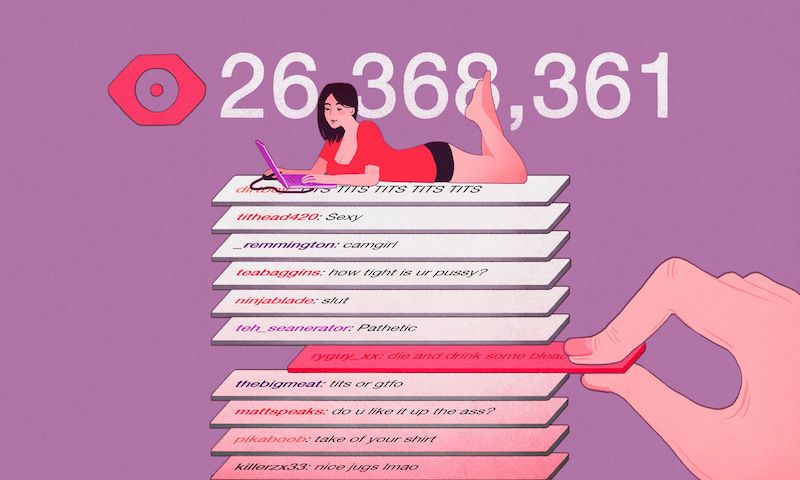 Quote

"At first, I was surprised," Maureen Jomha, 52, remembered when I spoke with her on Skype earlier this week. "She was what you'd call a 'boobie streamer,' where you'd attract viewers to your stream—trolls—who come to harass or hit on female streamers," she said. Jomha is now one of her daughter's most dedicated Twitch moderators, tasked with keeping Raihnbowkidz's chat in line so it continues to abide by Twitch's Terms of Service. And, even after consistently witnessing complete strangers sling some of the most shocking and offensive language possible against her daughter, she is also one of Raihnbowkidz' most lenient mods, enforcing the streamer's "Come at me!" approach to trolls.
Tom Dubois Talks About Creating Some Of The Most Iconic Boxart Of The NES And SNES Eras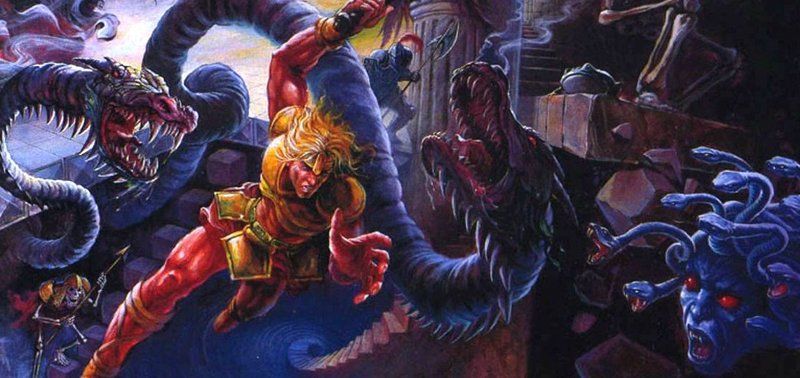 Quote

We're used to video game art assets being more or less consistent across all regions these days, but back in the 8 and 16-bit eras it was common for games from Japan to receive entirely new box artwork when released in the west. In the majority of cases the replacement covers were woefully inadequate when compared to the originals - Mega Man being a prime example - but there were some that managed to stay true to the source material while putting their own spin on things.

Turtles? I distinctly remember Jim Gasper, the art director for that assignment, telling me to go ahead and have some fun and DO NOT follow the wimpy turtles in the comic book. When I said, "what exactly do you want then?" I remember I was smiling on my way out the door after he said; "Just make them look they're BAMF'ers!"
ON RUSTY TRAILS, A VIDEOGAME ABOUT THE ABSURDITY OF RACIAL PREJUDICE
Quote

While On Rusty Trails may look like yet another 2D platformer at first, its creators at Black Pants Studio took it beyond that simplistic impression by enabling a discussion about race through the game's primary mechanic.

"It was one of those days where I read the newspaper and there was an article about guys beating up people for having the wrong skin color," said Tobias Bilgeri, the game's designer. "I read another article where a German politician said: we do our best, but the people who come to us have to integrate themselves. Then I thought, even if they eat bratwurst, drink German beer and sing German songs, there will always be people who won't agree that they are part of us, just because of their appearance."
Playing That Dragon, Cancer When Your Child Has Cancer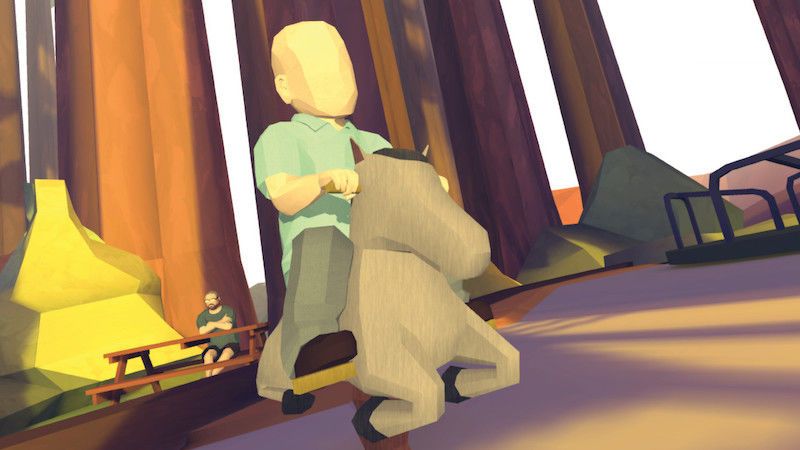 Quote

I met my friend Phil Tann and his wife Jo through video games. We'd play Team Fortress 2 almost every Friday for around 2 years, with a group of friends we'd all met on a games forum. Video games brought us together.

Phil and Jo had a baby son, Alex. I had a regular spot on community radio and they would listen together. Over time, Alex would recognise my voice. They were in Adelaide, and I was in Melbourne. When I met them for the first time Alex said "I love you Leena"! and I loved him right back. When we think of 2 year olds we instantly think of the terrible twos, but this does a great disservice to their tremendous capacity for love and affection.
Robin Hunicke Wants to Change Video Games, But She Can't Do It Alone
Quote

"As a developer, it's my job to evangelise the games that I think are different, that are doing new things. And when they come out, I want everyone I know to know about them. But it'd be really awesome if we could somehow give away space, or create platforms of promotion, that were just about innovation."

Robin Hunicke knows a thing or two about going against what the gaming public might perceive as the stylistic grain, the marketable middle-ground, sales-numbers safe spaces of play. Having worked on MySims and Boom Blox at Electronic Arts, the San Francisco-based game designer (and professor of game design, at the University of California, Santa Cruz) moved to thatgamecompany, where she produced Journey. Perhaps you heard of it, as it was kind of a big deal.
Yacht Club Games Japan Localization

Quote

You may have heard – Shovel knight has finally made his way across the ocean to Japan! We're very excited about the leap. We've invested a lot of time making sure our localization is fun and smartly done. Wait, what is localization? It's the process of translating text and adapting a game for a local market, of course! We partnered with the super cool experts at 8-4 to make our localization the highest quality possible. Today, we wanted to talk about some of the neater changes we've made to the game to really go the extra mile for Japanese gamers.

But before we jump in…it's time for a history lesson! Way back in the day, game localization was the wild west. There was no standard or ruleset for what was appropriate in localizing a game. Sometimes developers would make translation changes that were absurd and riddled with typos, and other times, developers would put so much effort in that they'd completely change the name and create a whole new series.
Guest Column: Card Deck Narratives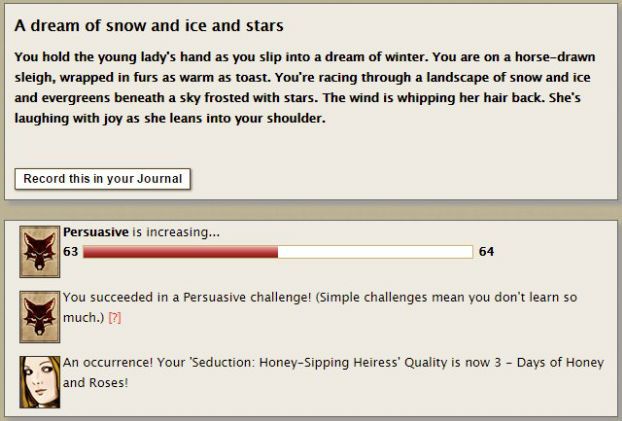 Quote

Guest columnist Bruno Dias looks at games that shuffle up and deal their narratives to players.

How do you tell a story that has no beginning, middle, or end?

Most of the time, narrative design is the art of arranging spaces so that traversing them traverses the story. But we constantly make games without corridors or locks in them. We make games where players can go off into very disparate directions, or where randomness determines a lot of what happens. Video games have no fixed structure, and as a result neither do video game narratives. This is the exciting aspect of narrative design: Game designs are constantly throwing out new problems that have to be solved by coming up with new narrative structures and conventions.
Forgot to add this one last week.
Call of Duty Zombies: An Oral History of the Unlikely Undead Phenomenon
Quote

There was a time not long ago when Call of Duty co-developer Treyarch was referred to, somewhat dismissively, as the B-team. For years it struggled to escape the shadow cast by Call of Duty 4: Modern Warfare, a game that fundamentally altered online multiplayer forever and cemented creator Infinity Ward's status as the series' rightful custodian. Treyarch's immediate follow-up to Modern Warfare, World at War, was widely criticized for clinging to the franchise's World War II roots despite Modern Warfare's efforts to push Call of Duty in some exciting new directions.

But for Treyarch, World At War wasn't about stagnation. It was about self-discovery. "In terms of where Treyarch got its identity, I think it starts at World At War," says senior executive producer and longtime Treyarch developer Jason Blundell. "There's a little bit of an edge to it. Previously Call of Duty had been very 'rah rah America.' Some could criticize it for being a little bit jingoistic at times. And Treyarch was searching for like, 'What's our take on it?'"
The Artist is Absent: Davey Wreden and The Beginner's Guide
This War of Mine Human Survival and the Ethics of Care
Quote

Officially launched in 2014 to widespread critical acclaim, This War of Mine offers a unique take on a familiar video game theme: war. Instead of putting you on the front as a virtual soldier fighting the good fight, or in the bunker as a general ordering faceless units on a battlefield, This War of Mine proposes that you experience modern war from the point of view of civilians, trapped in a besieged city. Largely inspired by survivor testimonials of the 1990s conflict in former Yugoslavia – more precisely, the siege of Sarajevo – the Polish team of 11 Bit Studios took to the challenge of telling the story of thousands of anonymous war survivors in a medium that has traditionally favored the glorification of war, either in the action or strategy genres.

The gambit has paid off. Aside from the critical acclaim, and the many prizes that have come with the tackling such a sensitive theme in an entertainment format, game critics have also pointed out how 11 Bit Studios have taken advantage of the unique features of interactive media to tell stories of war survivors in ways not possible with "traditional" media. Indeed, This War of Mine flips the traditional association of video games with desensitization toward violence and war on its head. In the game, you control a group of characters stuck in the everyday grind of basic survival in a dangerous war zone. As an interactive storytelling experiment, the game offers new ways of building empathy between real war survivors and people who have not experienced war first hand – even if they have been exposed to (arguably desensitizing) mass media representations of violent conflict all their lives.
Why Bethesda should reveal Paid Mods 2.0 soon

Quote

What is clear is that if Bethesda wants to launch Paid Mods 2.0, and get the timing right, it will need to understand the root causes of opposition to paid mods.

What follows is a critical evaluation of the arguments for and against paid mods. It is not an opinion piece, nor is it a fence-sitting editorial which pretends that all views have equal merit (sometimes called "the bias toward fairness").
A Fond Remembrance For Silent Hill 4: The Room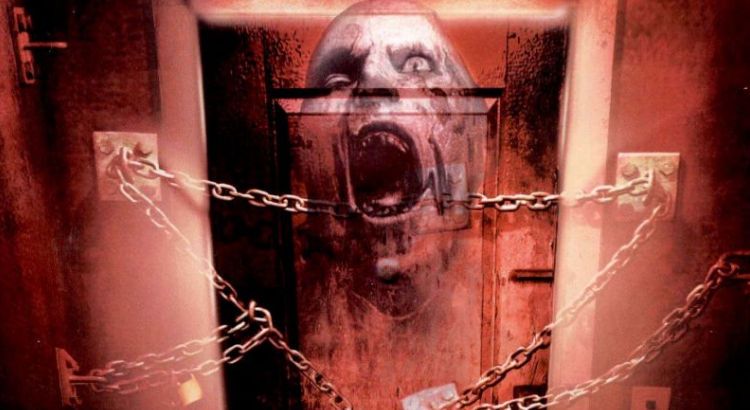 Quote

Silent Hill was a classic contribution to the survival horror genre, delivering more than blood and jump scares in the wake of Resident Evil. It was something more sinister, something designed to burrow into the mind. Silent Hill wasn't just scary, it was genuinely, nightmarishly creepy.

It laid the groundwork for one of the finest horror games ever made. Silent Hill 2 was nothing short of a masterpiece. My personal favorite game, it turned the town of Silent Hill into a true antagonist, building a world of dark fascination and a story laden with macabre sexual themes.

Silent Hill 3 continued and concluded the original game's story with style. Though I prefer Silent Hill 2 as a game, I always found the third game far scarier. It was a skin-crawling, remarkably more disturbing experience, and one I can easily return to time after time.

And then there's Silent Hill 4.

For a start, I'm going to lay my cards on the table and say that Silent Hill 4 is perhaps the creepiest game in the entire series.
In praise of travelling slowly in Shadow of the Colossus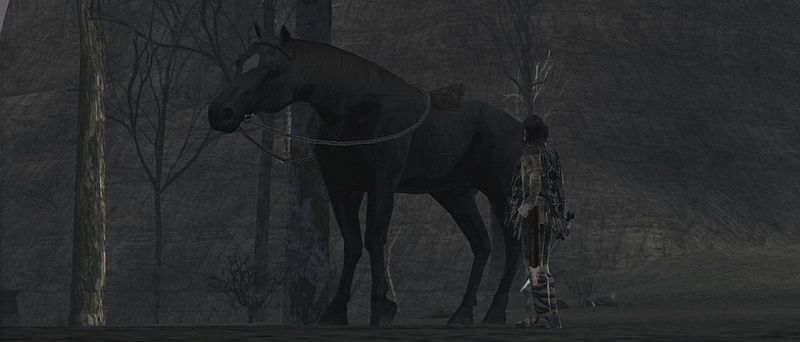 Quote

Shadow of the Colossus, the second release from developer Fumito Ueda and Team Ico's arcane triptych situated between Ico and the forthcoming The Last Guardian, grasps how slowness and inaction can give rise to contemplation and mournfulness. Their game underscores the quietude of solitary travel and hardship, redefining the archetypical "save the princess" narrative as something considerably more forlorn and lonesome even as it expands the parameters of what videogames can make us feel. For a medium defined by interactivity, the act of decelerating and stripping down gameplay would seem antithetical to the assets of videogames. However, Shadow of the Colossus deploys slowness and decreased action to reconsider how we experience duration in games. Long stretches of wordless, minimal gameplay as the protagonist simply travels from one point to another implicitly prompt the player to engage in self-reflection. With nothing else to do besides move forward through empty spaces, the game privileges solitude, pinpointing the relationship between man, nature, and time.

The game is essentially composed of two halves: traveling to the sixteen titular colossi on horseback, and engaging them in combat. What I'm interested in aren't the battles but the time it takes to simply reach the colossi.
G2A Scammer Explains How He Profited Off Stolen Indie Game Keys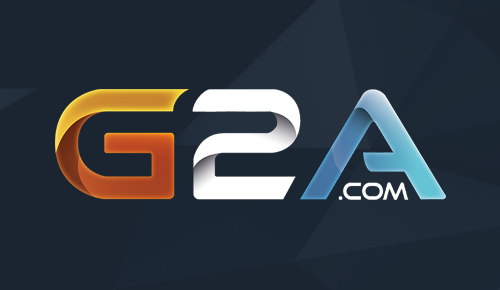 Quote

MangaGamer, a localizer of adult visual novels, wanted to reward customers who'd bought games through their website with free Steam keys. Two years into the promotion, a hacker allegedly used stolen credit cards to fraudulently buy hundreds of games. The scam cost MangaGamer tens of thousands of dollars. Why'd the hacker do it? To sell keys on the controversial marketplace G2A.
Babysitting The Survivor (The Jimquisition)
Quote

You are feeling thirsty. You are feeling hungry. You are feeling tired.

You are bleeding. You are infected. You are dead.

Welcome to survival games - the neediest, clingiest, increasingly dreariest games in town.
THE FIERCE INDEPENDENCE OF THE NO MAN'S SKY SOUNDTRACK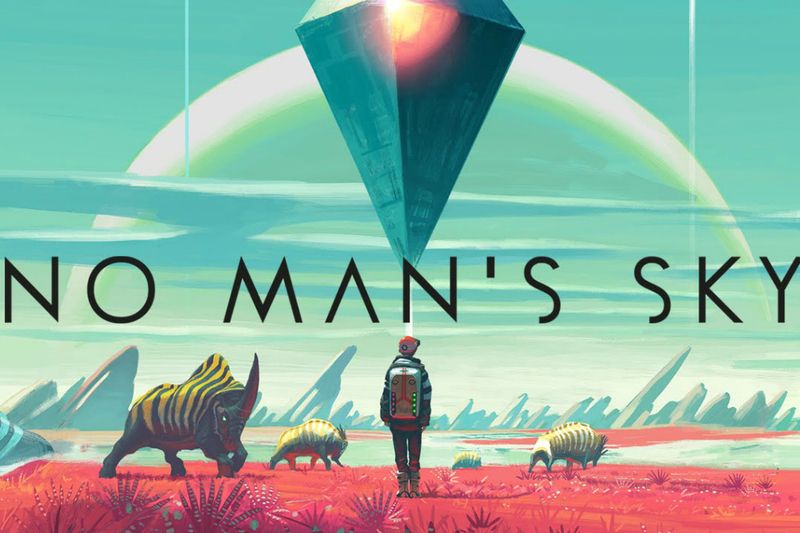 Quote

Samizdat—literally "I self publish" in its native Russian—is a term that buzzes with connective meaning. First used by the poet Nikolai Glazkov, it describes the banned political essays, literature, music, and poetry that were circulated by makeshift independent presses in the Eastern Bloc. A response to the extreme censorship of foreign and dissident works during the 1950s and 60s, samizdat publications were emblematic of a fierce spirit of independence, produced through unlikely means. Carbon-copied verse, hand-typed novels, even bone records cut from old X-rays, were distributed by hand, passed from trusted friend to trusted friend, to be read or listened to in the deepest parts of the night, under a flickering candle.

So when the word comes up in my conversation with designer Caspar Newbolt about his work on 65daysofstatic's soundtrack for No Man's Sky my ears prick up.
Something in the Direction of Exhibition
Quote

If you were to read most of the video game criticism that's been published in recent years, you'd come away with the impression that video games abound in social ignorance. Some games exhibit a level of political awareness and merely fail to acknowledge a potential issue, and many others deny the problem in the first place by suggesting they exist in a political vacuum. Now I'm not here to argue that these games don't exist. Rather, I want to point alternatives; games whose strengths lie in their hyper-awareness of the issues at play. Games like Jet Set Radio.
Taxman and Stealth: The Story behind Sonic Mania's Fans Turned Developers
Quote

Learn the story behind Sega's decision to recruit from the fan community for Sonic Mania.
'ADR1FT' Creator Adam Orth on the Struggle of Navigating Life, Twitter and the Games Industry
Quote

To the scandal that derailed Orth's career and the fallout in his personal life that followed, ADR1FT is a reply. The "1" in the title is a deliberate reference to this eponymous, harbinger of doom Xbox. Lead, player-controlled character Alex Oshima shares Orth's initials. On a grander scale, HAN-IV, the destroyed space station which players navigate, represents Orth's life, literally broken into pieces.
Will Richard Garriott's Lord British survive the night?
Quote

Remember what happened in Ultima Online? Lord British was famously killed on the ramparts of Blackthorn castle by a mere commoner. Everyone believed him to be immortal but he wasn't - someone found a way.
Quote

"A lot of people don't know about indie games and the alternative scene," said Thorsten Wiedemann, co-founder and artistic director of A MAZE Berlin. The yearly festival combines boisterous bar scenes with arthouse indie games, which are created by creative individuals or small teams often with very little budget. These gatherings often blend new games and technologies with a retro atmosphere that harkens back several decades when young people flocked to public arcade halls to play early digital videogames like Joust (1982) and Centipede (1980). This year, A MAZE Berlin took place over two days and nights in Friedrichshain, a district famous for its outdoor beer gardens, street artists and club scene. More than 1,200 young people flocked to the party celebrating a diverse and creative set of games.
Taming Innovation: What Nontraditional Gaming Can Teach Us About VR
Quote

In this 2016 VRDC session, Independent Designer Dave Ranyard draws on his experience at Sony's London Studio designing VR experiences to explain what designers can learn from non-traditional gaming experiences when making games for virtual reality.
Things I found entertaining throughout the week relating to video games
Quote

We took to the streets of London, England, to pose a question that has eluded even some of the most hardcore series fans; Just how do you pronounce Deus Ex?

Delving into the origins of the title, with the help of one of language's greatest expert minds, this latest video will finally provide fans and newcomers alike with the ability to shout Deus Ex out loud, proud and more importantly, correctly.
Quote

while the front of the Vita version proudly displays the M rating assigned to it by the ESRB for "Sexual Themes", the back of the box tells another story.
---