Ok so we missed a week cause of things and then there was Gamescom .... there was a lot of stuff at Gamescom so lets go over a fair amount of the most newsworthy news coming from the past week.
Evil Geniuses Win TI5
USA's Evil Geniuses won TI5 last weekend in a 3-1 victory over CDEC Gaming of China taking home $6.6 million Dollars. CDEC Gaming were the underdogs coming into the tournament but they showed everyone they were a team to take seriously however their dream ended with what is now being called the 6 million echo slam.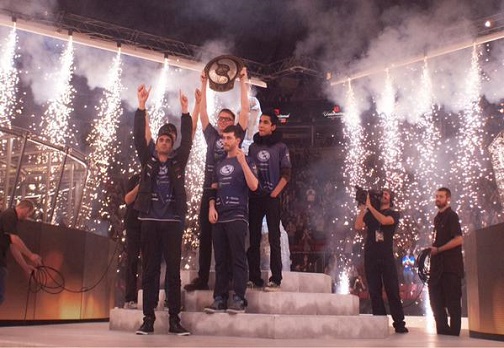 World of Warcraft announces newest expansion Legion
World of Warcraft announced thie latest expansion Legion last week introducing the Broken Isles continent, the return of the Burning Legion, the return of Illidan Stormrage and the introduction of the Demon Hunter Class. a feature breakdown can be found here.

Star Citizen shows off Multicrew and Social demo's
Star Citizen took Gamescom as an opportunity to prove to everyone that they have a game and none of it is concept and they achieved that goal with two demo's the first showing the social module while the second showed the multicrew aspect of Star Citizen. i would defiantly give these 2 videos a look.
Social -
Multicrew-
X-Box Conference
Microsoft showed multiple titles off at Gamescom this year with Crackdown 3 taking center stage (odd considering the first 2 were banned in Germany). They showed the games impressive destructible environments and cloud processing, and admittingly it looked very pretty. Quantuam Break and the new Tomb Raider were also shown off and demos for all these games can be found here
Crackdown-
Quantuam Break -
Tomb Raider -
---