This week needed a second post for additional news due to the content coming out of GDC, check the thread on the forums to see the additional announcements.
Twitch wants to help developers make livestream-friendly games
At GDC Twitch revealed their "Developer Success initiative", which is meant to support developers who want to focus their games around streaming.
Riot Games acquires Radiant Entertainment, Rising Thunder no more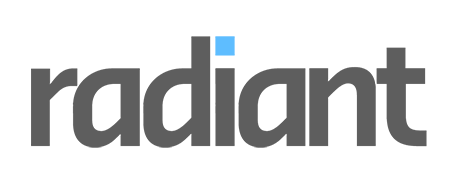 Radiant Entertainment has been acquired by Riot Games, check the link to see their blog post about what this means for them.
A thread about this was created here
Ori and the Blind Forest Definitive Edition delayed, but only on the PC
The Xbox One version will still be out on the 11th, with details about the other versions to follow. The game will cost $20 to buy it new, or $5 to update your version.
Dead Island 2 has a developer again: Sumo Digital
UK's Sumo Digital is now developing Dead Island 2
Darkest Dungeon update brings new class, tweaks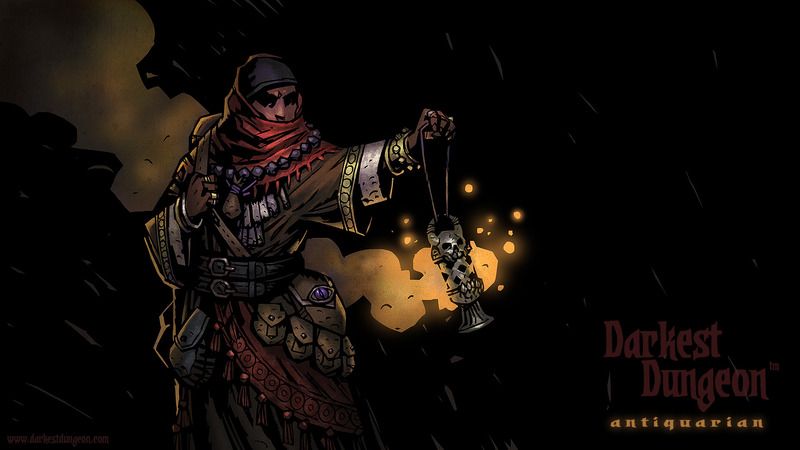 The new class, the Antiquarian, plays on Darkest Dungeon's existing risk/reward trade-offs, sacrificing almost all of her fighting strength for the opportunity to haul more treasure back to your estate. "The Antiquarian is an under-powered combat class, but very useful in camping and also for driving up profitability of a quest," Red Hook's Tyler Sigman told me via email. The Antiquarian also "has a chance to draw antiques of various value from every combat and treasure curio. These antiques get sold like gems at the end of the quest for a tidy sum," says Sigman. "She does have some useful self-preservation skills as well as some skills that pair very well with blighting classes and some general team buffs as well."
Rumor: Final Fantasy XV launches September 30
Sources tell Gematsu that FFXV is set to release on September 30th.
1979 Revolution to Explore the Black Friday Massacre This April
As its place in that exhibition divulged, 1979 Revolution is intended to expand the types of stories that games can tell. In an interview with our own Jess Joho last fall, the game's director, Navid Khonsari, told her "In terms of content in videogames, for us, we feel like we're creating our own little revolution." He explained that while "games have broadened their design and audiences," he thinks that "in terms of embracing the real world and real events, we're only at the tip of the iceberg."
Dystopian Cyberpunk Dungeon Crawler? Yes, Please.
The Division breaks Ubisoft sales records
The Division has broken company records for most games sold in 24 hours.
The Division's 'Dark Zone' Is Definitely A Work In Progress
A look at the problems with The Division's current end game and Dark Zone areas. Having reached level 30, these are definitely problems that the game has that will hopefully be addressed.
The scripting language that drives 80 Days is now open-source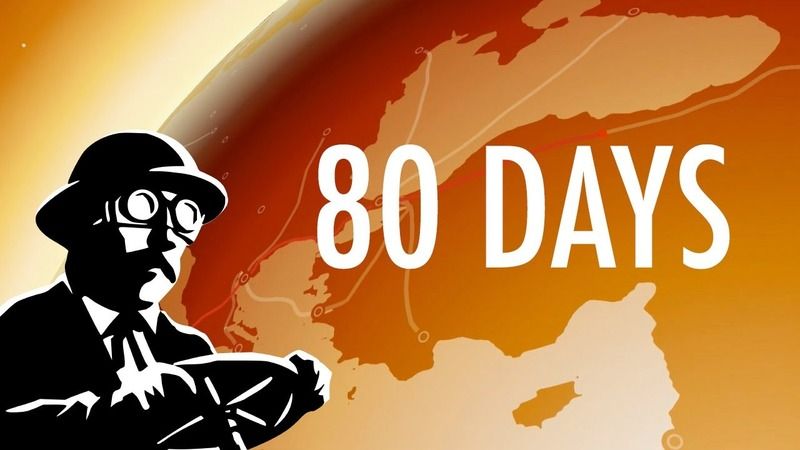 Inkle Studios is releasing their scripting language as open source software.
Croteam releases source code to Serious Sam engine
Croteam has released the source code for their Serious Engine v1.10.
Zero Time Dilemma participants announced
Gematsu translated some of the coverage Famitsu gave to the the latest entry in the Zero Escape.
Gears of War: Ultimate Edition patch will hopefully fix the game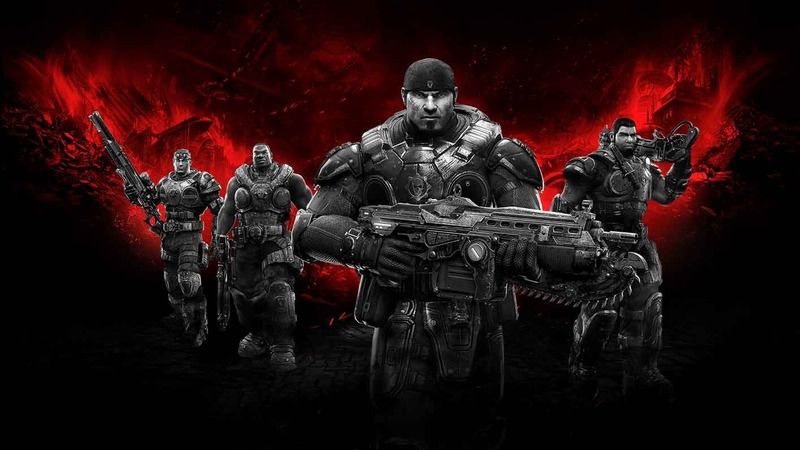 A new patch will address some of the performance issues reported to be effecting the game.
Cities: Skylines sells two million copies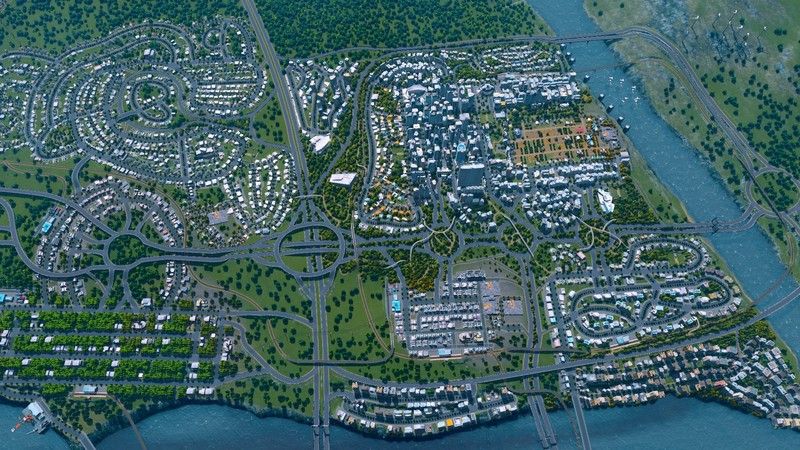 Skylines has sold over two million copies.
Phil Spencer says PC gamers 'might not buy' an Xbox One — but that's OK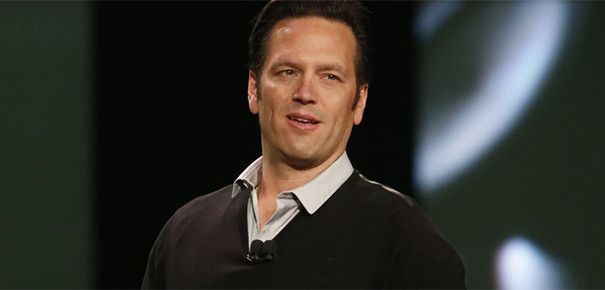 Spencer went on to say that "we're gonna make the absolute best TV gaming console experience we possibly can, and if you decide that you want a PC gaming rig and to have an Xbox One, the fact that Microsoft has a presence in both of those places is gonna make your life better."
Street Fighter 5's big March update detailed by Capcom — plus a first look at Alex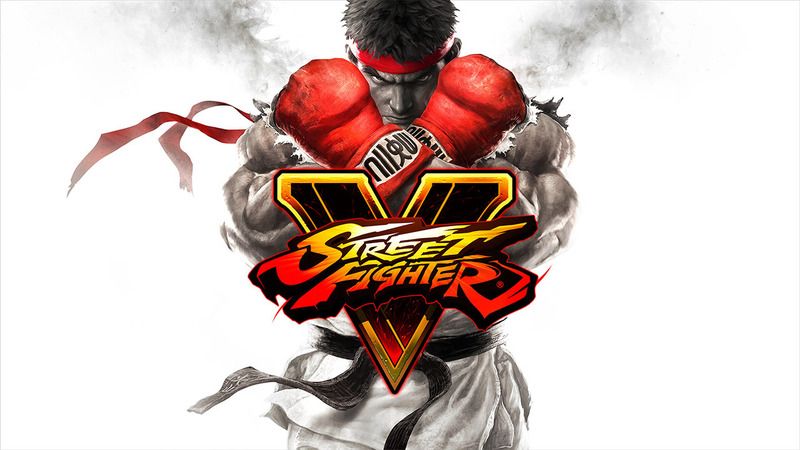 Street Fighter gets its first DLC character and some needed new features.
3DS adventure game Chase: Unsolved Cases Investigation Division by Another Code staff announced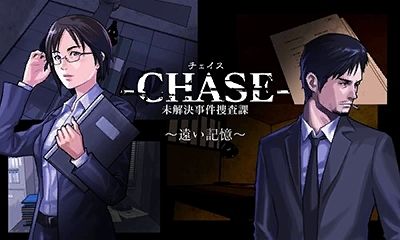 Former Hotel Dusk Director and CING members are working on Chase: Unsolved Cases Investigation Division – Distant Memories, a title coming to the 3DS eShop in Japan.
Disc-based release of Hitman won't be out until 2017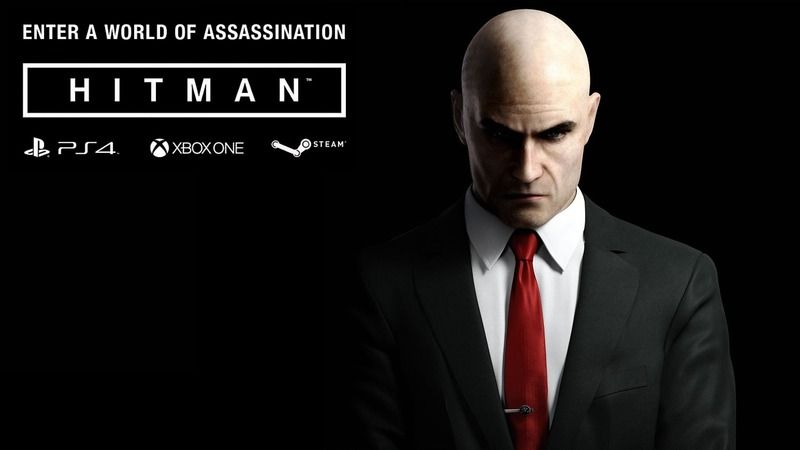 The studio wants to wait until the season is over to make sure they are able to get the best disk based version out.
Following Closure News, Fable Studio Lionhead Makes First Statement
Mirror's Edge Catalyst gives Faith some Batman-esque gadgets
Star Wars Battlefront DLC Release Date, Price Leaked
The Outer Rim DLC will be available for $14.99 on April 5th and includes four new maps, two new heroes, new weapons, and a new game mode.
Fallout 4 "Automatron" DLC Achievement Details and Images Emerge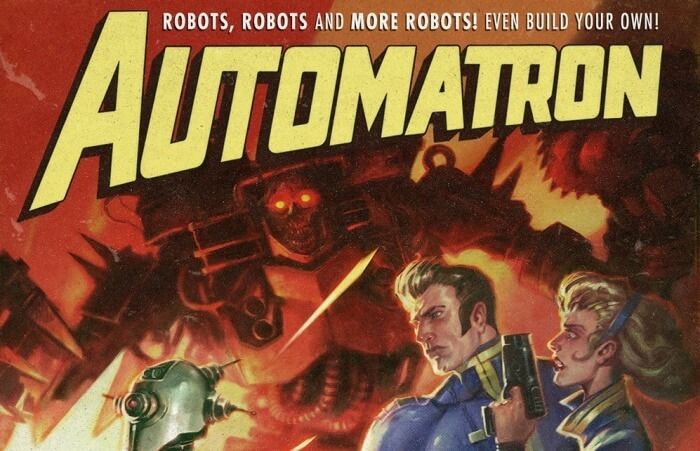 Fallout 4's $10 Automatron expansion is set to release this month.
Wii U's Star Fox Zero Has Invincible Mode for Novice Players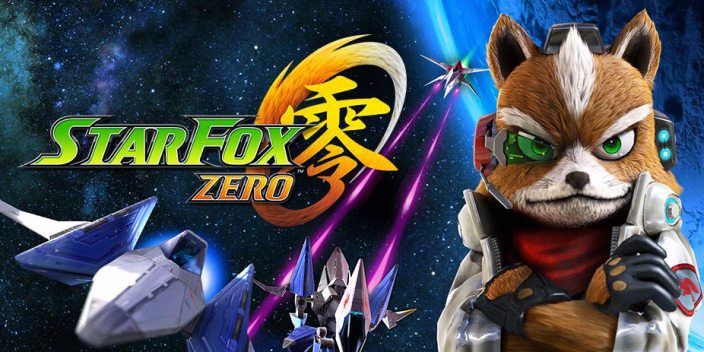 Shigeru Miyamoto has said that the game will include an invincible mode for new players.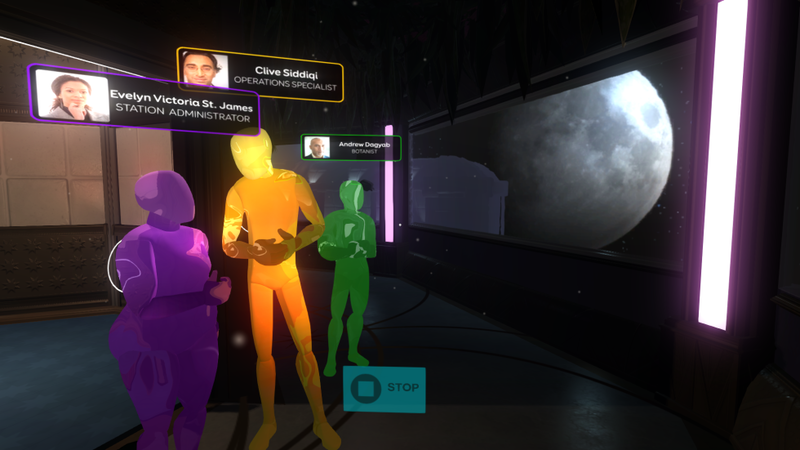 Fullbright has delayed Tacoma until Spring of 2017.
Battleborn Goes Gold, Dev Teases Post-Launch Plans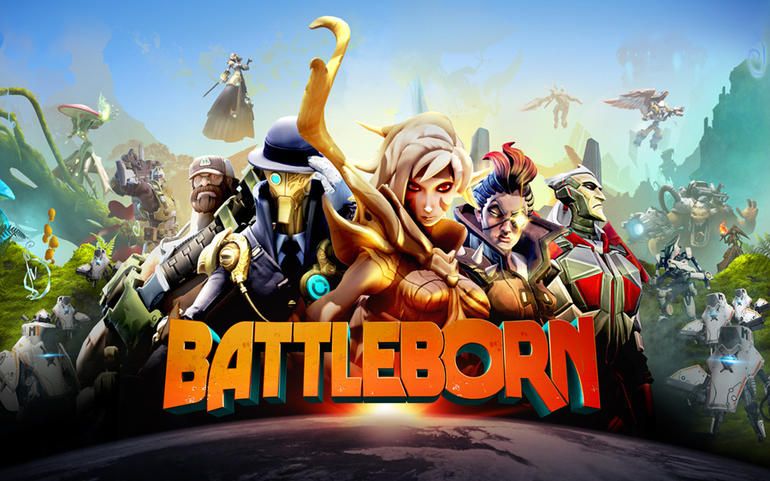 Battleborn will launch on May 3rd for the Xbox One, PS4, and PC.
Open-World Utopian Survival Horror Game Gets New Gameplay Footage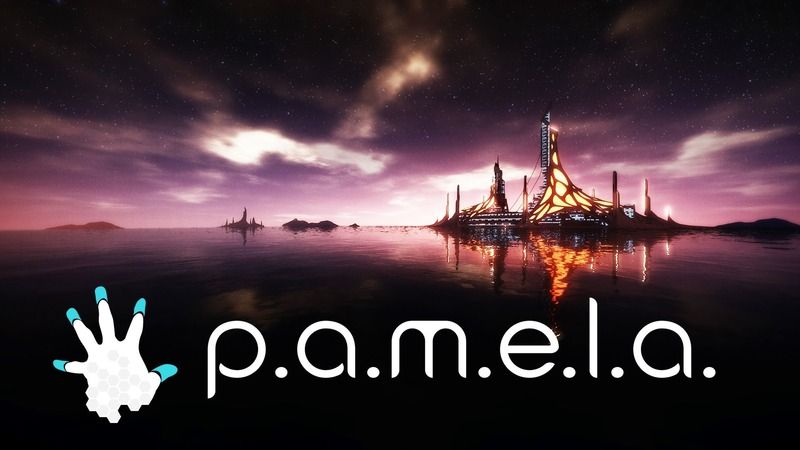 Check out the new trailer and some details about P.A.M.E.L.A. in the linked article.
Bethesda's Todd Howard clarifies 'three big projects' comment
"I should have never said a number because we have so many things," Howard says. "You could add it up in different ways. You could say it's bigger or smaller. They're a long way off. I think the larger point was, no one should expect to hear about those anytime soon. We always overlap projects. We just have more going on now than we had before."
XCOM 2'S FIRST DLC PACK ANARCHY'S CHILDREN DETAILED
The DLC will add over 100 new customization options.
First major XCOM 2 patch addresses performance issues, adds Zip Mode
Performance

Added Zip Mode gameplay option. While Zip Mode is enabled animation (like step outs & gremlin movements) speeds are significantly increased. Normal movement animations are moderately increased

Fixed an issue where shadow rendering during glam cam shot transitions was slowing down performance

Support for nVidia SLI and AMD Crossfire

Removed MSAA options from default presets and adjusted autodetect to target 40FPS instead of 30FPS

Reworked Light Clipping Manager

Particle Vertex Buffer Reallocation

Optimization to shadows in the Avenger

Enable triple buffering to fix VSync performance

Shadowed light fade out within Avenger; Disabled Post & Pre Mission cinematic lights not being used

Disabled shadow casting from character lights w/in Avenger

Reduced High Shadow Resolution – Reduce shadow resolution when set to HIGH to 1536, instead of 2048

Reduces the impact count of the Avatar Rifle

Removed a hitch that occurs when the camera enables/disables building visualizer

Deferred profile saves to next tick. This prevents multiple calls within the same frame from creating multiple requests to save the profile

After changing graphics settings, based on the selected preset, extra crew will be capped

Character head mesh optimized


Balance

Mimic beacon rebalance: Price increased to 75

Mimic beacons can no longer take cover, and are guaranteed to be hit by enemy shots

Wet Work is no longer retroactive

Graze is no longer a chance for 100% shots. Targets being shot by a concealed attacker cannot dodge


Gameplay

Added a new recommended Steam Controller configuration with support for additional actions

Fixed an issue where VIP units would take damage when their origin location was damaged

Fixed an issue where Promotion Earned text appeared before action is seen on screen

Fixed an issue where civilians pathed to the base of ladders and blocked XCOM units

Fixed an issue where Character Pool choices like Class, Attitude, and props did not save

Fixed an issue where weapons did not keep names and customizations upon tier bump

Fixed an issue causing some scan timers to go into negative time

Engineering items that are full squad upgrades are now designated in the UI

Fixed an issue where strategy project timers reset if players started building a radio relay immediately after making contact with a region

Fixed an issue with POIs not spawning when first visiting the Geoscape if Beginner VO is turned off

Removed start-of-turn hang during certain missions where enemy units had fallen out of the world. Auto-saves (and ironman saves) made in these situations should now be playable

Minimized action camera obstructions

Minimized camera look-at hopping during AI abilities

Fixed an issue where Psi abilities did not trigger death cams

Kill Zone now respects concealment status

Fixed an issue where the Ever Vigilant AWC perk did not work for Sharpshooters

Buildings don't cut down when tabbing through units

Fixed an exploit that skips the AI turn by spamming the END/BACKSPACE button while the Player's last action is being visualized

Rapid Fire and Chain Shot visualization optimized to get the second shot to fire faster

Fixed an issue where shot HUD wings would fail to re-open after taking an action that required the wings to close

Fixed an issue where crit chance would be negatively affected by shots with a success chance greater than 100

Optimized Return Fire hits causing long delays

Optimized AI reveals causing long hangs

Optimized Wait actions causing long timeouts

Optimized falling unit visualization to timeout faster

Updated the Geoscape save description to use the localized HQ time, instead of previously used GMT game time

Fixed an issue with an invalid spawn point on a specific Retaliation mission plot

Destroyed cover does not take reduce % to-hit on enemies


Systems

New option to only use Character Pool creations until the pool is exhausted

Bulletproofing bad saves from causing main menu crashes

Fixed an issue causing hitches in strategy

Fixed an issue where armor customizations did not save


Graphics: Unit Highlighting Flash when targeting units

Multiplayer: Fixes slow communications with internet players resulting in delays between actions, turns, and end-of-game screen; Added camera rotation to MP.
EverQuest Next Cancelled -- "It Wasn't Fun"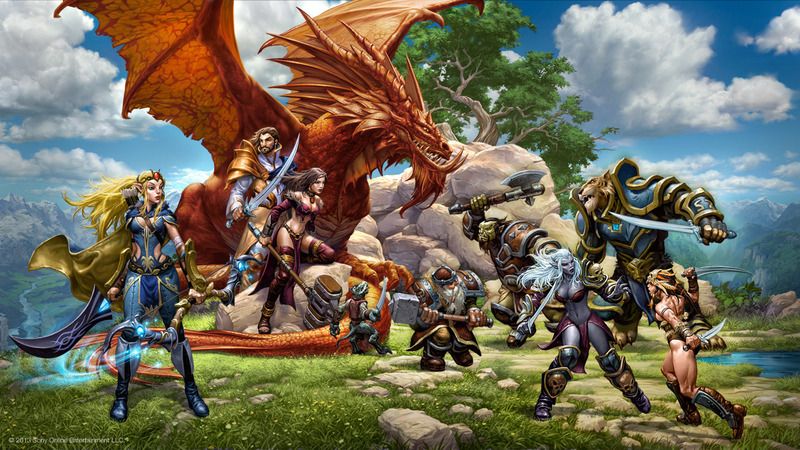 Daybreak president talks about the reason for the games cancellation.
A thread about this was created here
Watch System Shock Remastered's First Gameplay Footage Here
A thread about this was created here
Star Citizen Funding Continues to Climb, Reaches New Milestone
Star Citizen funding is now at $110 million.
Metroidvania Axiom Verge Coming to Xbox One and Wii U
The game is out on the PS4 and PC, a Vita, Xbox One, and Wii U version has been confirmed but no dates have been given.
Rise of the Tomb Raider gets DirectX 12 support in latest patch
A recent update for Rise of the Tomb Raider adds support for DirectX 12.
Trails in the Sky: The 3rd Is Actually Coming West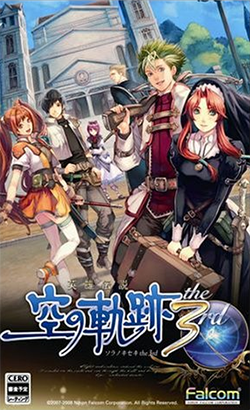 The third Trails in the Sky game should be out for the PC in 2017. Trails of Cold Steel 2 will also be out in the Fall for the PS3 and Vita.
Shoot hoops in Rocket League basketball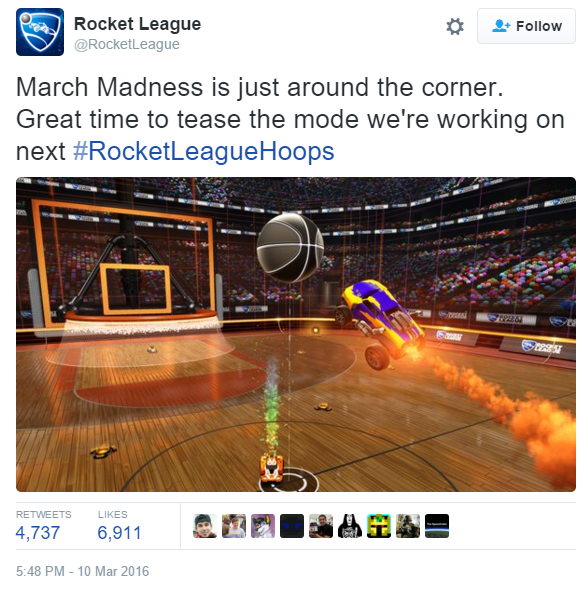 Rocket League's new Xbox One "cross-network" feature due this Spring
Microsoft announced that Rocket League would be one of their first games to get cross platform play.
A thread about this was created here
Danganronpa 2 out on Steam April 18th?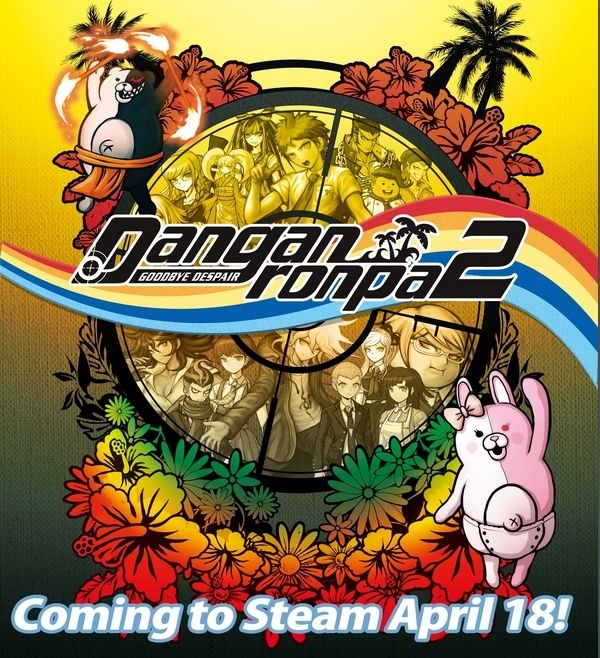 Apparently Spike Chunsoft tweeted this and then deleted it.
Among the Sleep's developer returns with a game about office boredom
Krillbite Studio gives some details on their next project.
Hearthstone Expansion Whispers of the Old Gods Confirmed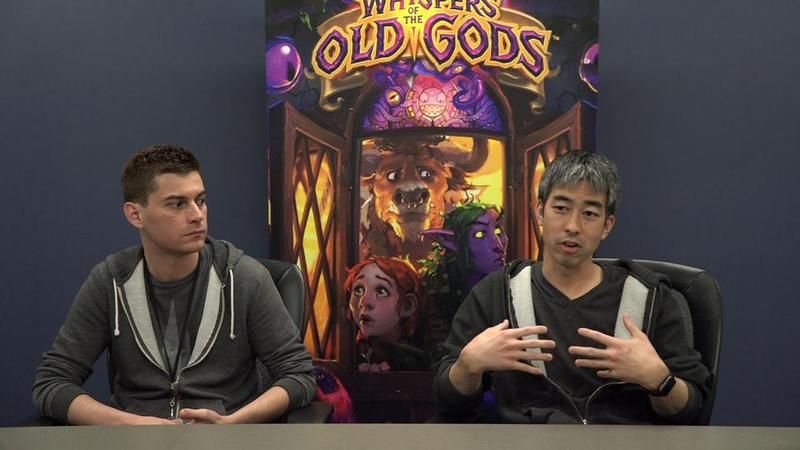 Blizzard has confirmed and has given details about the next Hearthstone expansion.
AMD Announces "Absolutely Most Powerful Graphics Card in the World"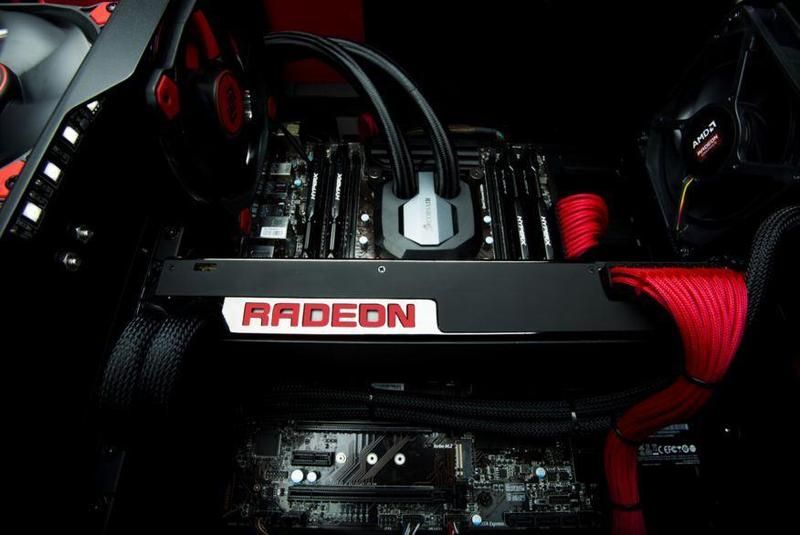 At GDC AMD announced the AMD announced the Radeon Pro Duo, "the world's first content creation platform aimed squarely at the VR developer."
Second episode of The Walking Dead: Michonne launches March 29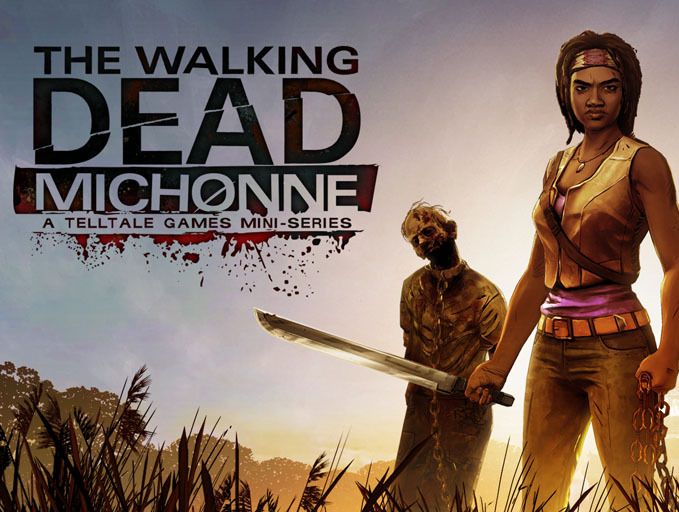 The second episode arrives March 29th, with the final episode set to release in April.
Witcher 3 Ships Almost 10 Million Copies - Report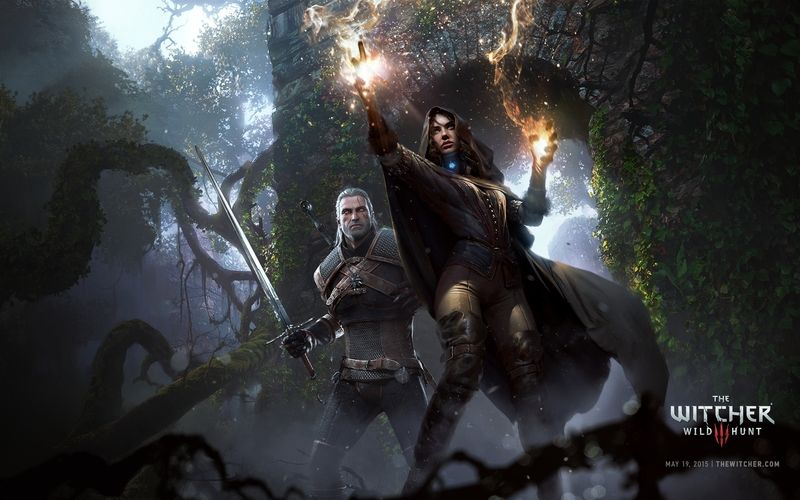 The Witcher 3 has sold nearly 10 million copies, making up almost half of the total sales of the entire series.
The Witcher 3 studio has something "new" in the works for 2016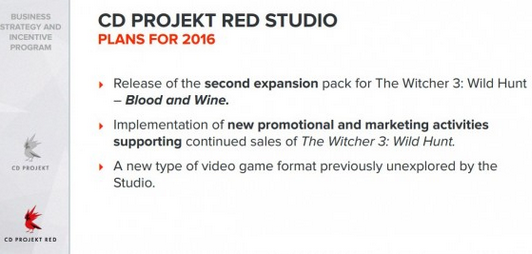 A thread about this was created here
Star Wars: Knights of the Old Republic fan-made reboot looks promising
Dark Souls 3 will run at 60 fps on PC
Gears of War 4's multiplayer beta rolls out April 18
Gears of War 4 multiplayer beta to start on April 18th for the people who have played the Xbox or PC version of Gears of War Ultimate Edition.
In esports news
Heroes of the Storm 2016 Spring Champions kick off on March 31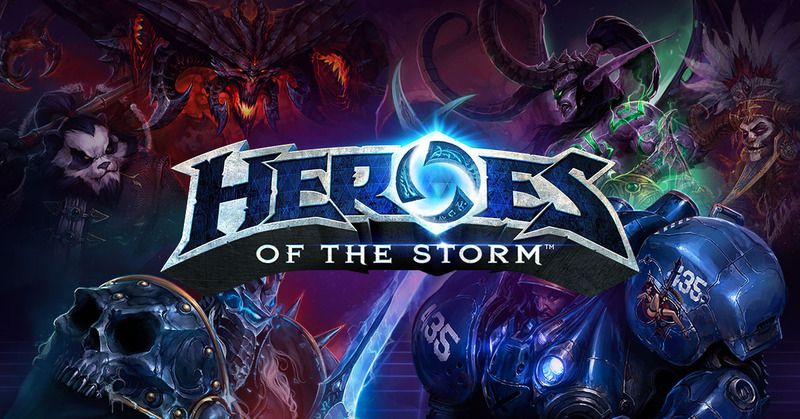 The $500,000 prize pool is split between the 12 final placements with the winners taking home $150,000.
In Conversation with eSports Shoutcaster Lauren Scott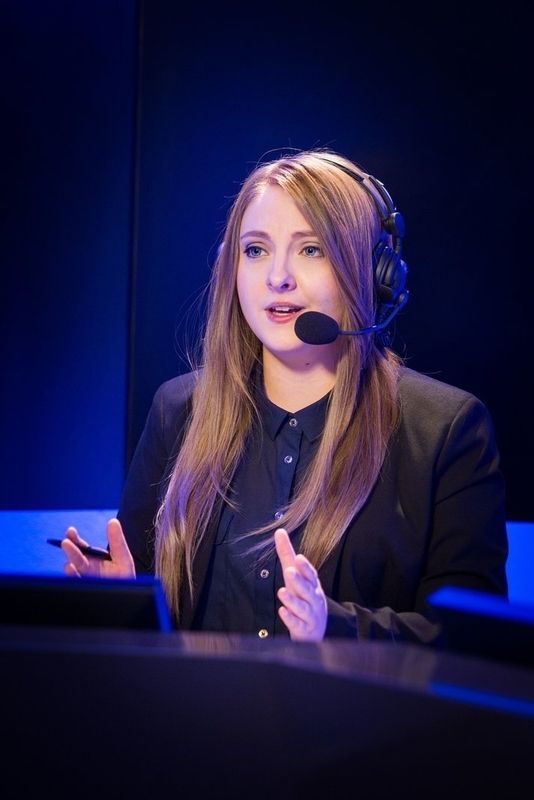 "Trying to convince my mum that it was a good idea to send 15-year-old me to Holland to play video games with a group of guys I met online was a tough one," Lauren tells me, on a break from her incredibly busy schedule. "But I made it there, and it got me hooked. But these weren't the kind of events we see today, with the whole stadium style and huge audience, massive prize pools and so on – this was far more turn up and maybe have a pint or two as your prize in the end. I was attending as a player, and I eventually went over to play Call of Duty 4 Promod, where I joined a 'professional' team and ended up picking up some decent results, almost making a name for myself."

Lauren's future wasn't to be in play itself, though, and she very naturally moved from active participation to animated observation. "Back then, there really was no money to support gaming as a living, and it was creating a huge rift between me and my family. I ended up moving out of my mum's, then my dad's, before my nan took me in. I had to get a job to support myself, as my family really didn't see gaming as being viable, but antisocial working hours caused more than a few problems. So, I eventually moved into shoutcasting for Call of Duty 4 – I already had a bit of a reputation for playing the game, and 'casting was a lot less draining on my time.
A 15-year-old just won Hearthstone's biggest tournament of the year so far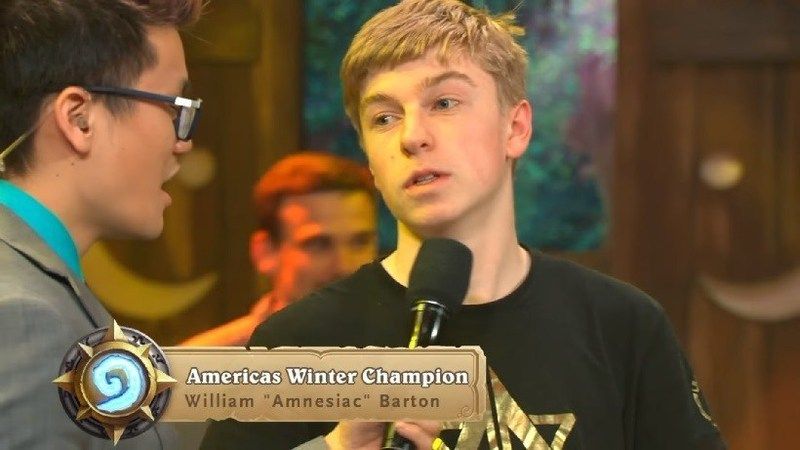 After a weekend of tough competition, the Hearthstone Americas Winter Championship tournament is over, and a winner for the region has been crowned: 15-year-old William "Amnesiac" Barton (pictured above), the youngest professional Hearthstone player in the world.
In crowdfunding news
The Overload Kickstarter gets funded just two hours before it ends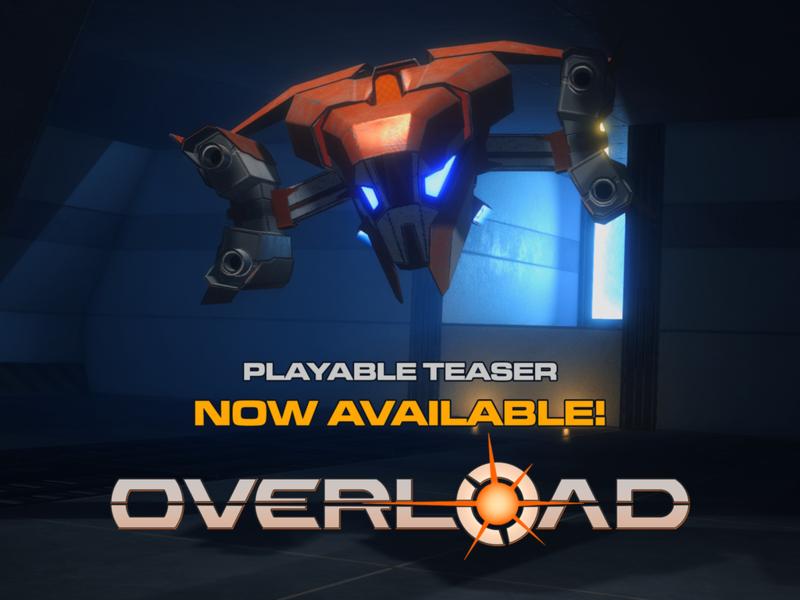 Overload didn't seem likely to reach its funding goal but it managed to pull through in the end.
Other content I found interesting this week
'We Were Still Stuck In The Past': 16-Year Game Dev Veterans Explain Why They're Quitting

But the situation didn't last. While we were working on Toki Tori 2+ for two years, the industry was changing without us realizing it. The market was flooded with games by developers from all around the world. Game development schools were erected, and every year thousands of students tried their luck under increasingly difficult conditions. With game changers such as the Humble Bundle, the ever-continuing race to the bottom and a growing focus on free-to-play games, it became tough for a game to even hit the break-even point.
MEG JAYANTH'S QUEST TO AMPLIFY MARGINALIZED VOICES IN VIDEOGAMES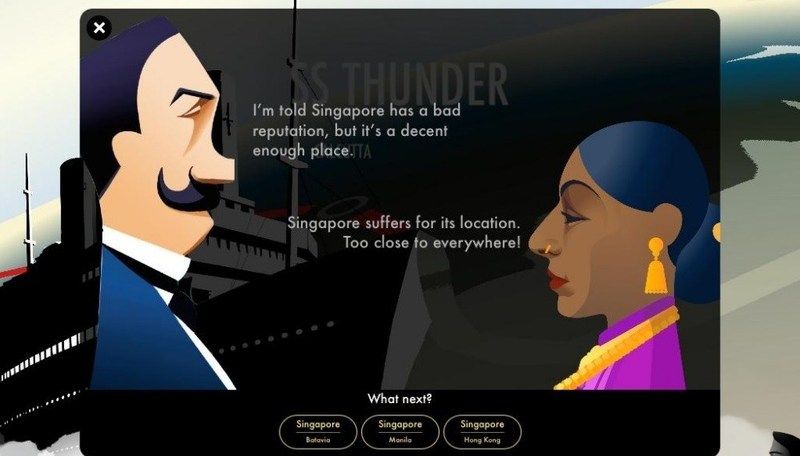 Jayanth feels that 80 Days addresses the problem with many modern games, where a modicum of choice is offered, but with any meaningful impact stripped from it. "Narrative decisions in and of themselves aren't enough to make players feel immersed in a world—players need to feel as though the game is responding to the choices they've made. That they're being listened to and respected," Jayanth told me. "I think the best designed narrative decisions are indistinguishable from gameplay rather than separate or removed."

80 Days is, of course, based on Jules Verne's 1872 classic Around the World in 80 Days. It's a book grounded in its time, whose core story is that of a rich white guy and his valet romping round the world for a wager, walking the boundaries of the British empire—themes of colonialism and discrimination seeping into every aspect. 80 Days takes Vernes's setting and co-opts it, challenging these themes, and in so doing crafts a new, different world. A world where automata are an emerging technology, where women are free to be airship pilots and mechanics. A world where colonialism is still a cause for concern, but has taken a different direction to that in our own history. With stories of a past world combined with unique technology, Jayanth has drawn comparisons with steampunk, though the preferred term for the style is Victorian Futurism.
Mark Brown discusses Jonathan Blow's (Braid and The Witness) design philosophy.
Day of the Tentacle: The Oral History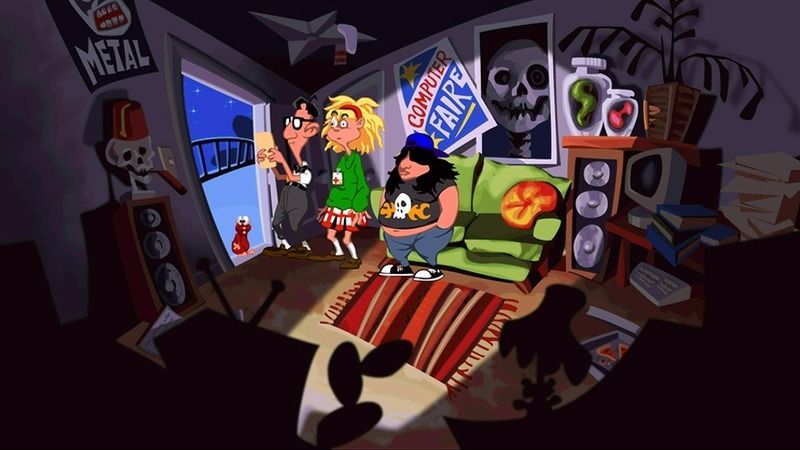 To celebrate Double Fine's new Remastered version, I recently sat down with nearly every key staff member from Day of the Tentacle to talk about their memories, as well as their contributions to the new release. This portion of the oral history features commentary from Day of the Tentacle directors Tim Schafer and Dave Grossman, as well as Remastered producer Matt Hansen. Read on, and be sure to check out the other portions of this retrospective for everything you've ever wanted to know about Day of the Tentacle
Some Real Talk With Tim Schafer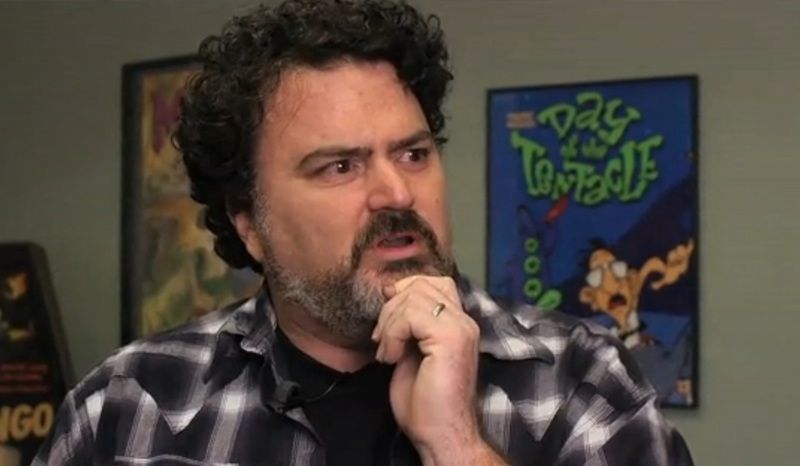 Jason: I watched the Double Fine documentary, I've watched it twice now, and I think - to those of you listening to this who have not watched it, go watch it cause it's one of the most insightful, transparent looks at game development I've ever seen… but Tim, as I'm watching it, all I can think is 'How the fuck does Tim run a studio and lead design and writing on a game?' Because it feels like that has caused so many pipeline problems where people are waiting on you to finish your writing, finish your design. And it seems like such a tough challenge that can maybe be mitigated if you had some help or someone else to run the company…
Errant Signal on how Burnout Paradise recaptures what it means to play with toy cars presented in a palatable way to adults and open world game design.
'Hitman' Demands Patience and Precision, Qualities Not All Gamers Possess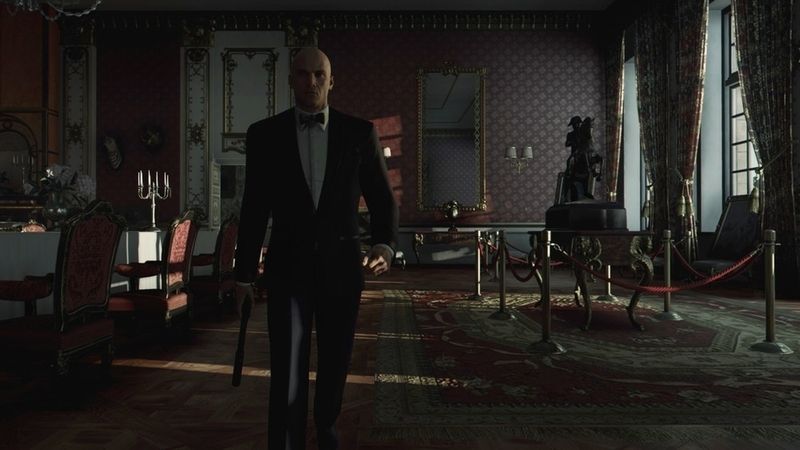 Since the days of the arcades, gaming's been about the quick turnover, the fast completion, the high score. Hitman tempts you to always improve the latter while resisting the need for speed, asking you to retry the Paris hit over, and over. Try not to be compromised, next time. Maybe take to the catwalk yourself, to earn a new achievement. Why strangle when you can garrotte? But to see everything that this game has to offer, in its Paris stage and beyond, will take a long time. Perhaps too long for some, but then, what's a little waiting when the payoff is so very satisfying? And getting it all wrong sometimes is not only the point, but also another step towards perfection.
THE CLASS WAR AND CANAPES OF HITMAN'S PARIS DEBUT
This first episode of the new HITMAN plays the role well; a grand party simulator, the fantasy of a social chameleon, a masterclass in mingling with a purpose. Let's forget about the inevitable murder for a minute, and focus on the party. This is not a typical videogame room of repeated guests and bad music-library techno; this is event-industry standard, with all the ebb and flow you would expect. There is the arty bass, the statues, the glowing bars and the pleasant gardens. There are caterers, security, waiters, and stylists. And most importantly there is the flow of politics and people, those trying to chat each other up, and those trying to catch each other out. Layered on top is a wonderfully old-fashioned world of spy novel mystery: back room deals and secret meetings, assassination plots and shady characters. All of it in an elegant vertical organization, from the tired staff idling in the basement break room all the way up to the sunlit galleries that house an auction of international secrets that Spectre (2015) would be proud of. This is your playground, these are your toys. Hunt waiters in the wine cellar or Shiekhs in the study, or just get distracted listening to the rich idiots talking shit to each other.
JAPANESE HORROR GAME HAS AN AIR OF STUDIO GHIBLI ABOUT IT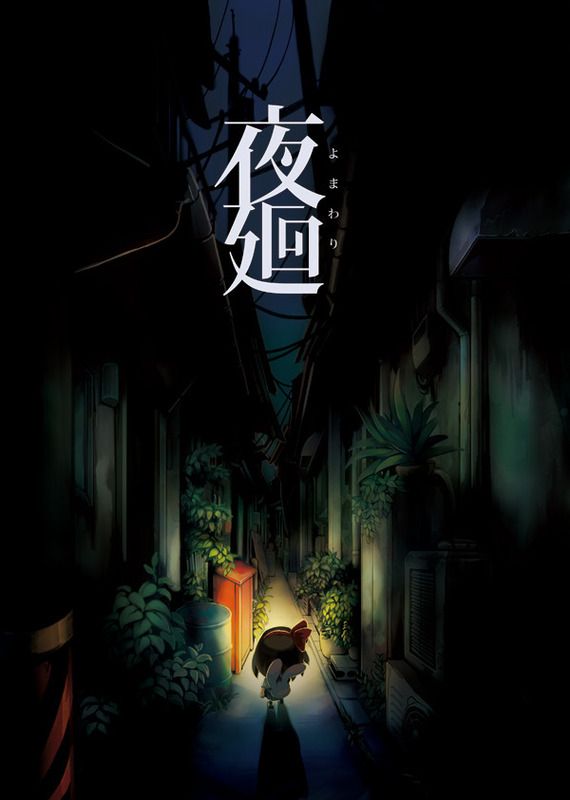 "At night every town…changes" the new trailer for Yomawari tells us. The idea in this upcoming PlayStation Vita-exclusive, from Japanese studio Nippon Ichi, is to take on the role of a young girl whose sister and dog have gone missing. Despite her fears, the girl is determined to find her loved ones, even if it means traversing her town while it's warped into a different place by the cover of darkness. With the company of only a flashlight, the girl must overcome multiple obstacles; monsters and darkness are scattered throughout her journey.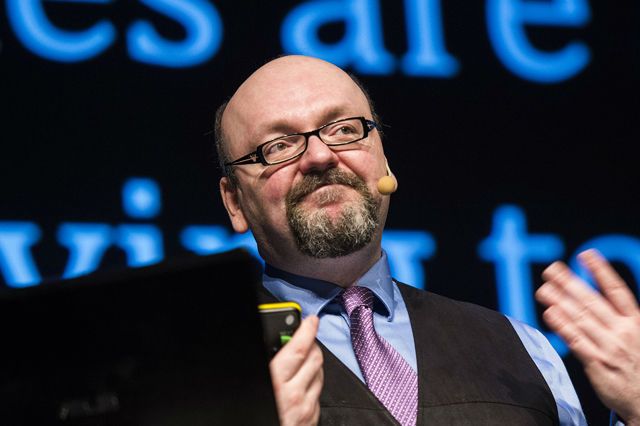 David Gaider, who you may know for his work with Bioware on Baldurs Gate 2, Dragon's Age, Neverwinter Nights, and for writing HK-47 in Knights of the Old Republic, talks about the need for conventions like GaymerX.
The comparison seems to be of intense interest to some folks, those who ask the question, "why is a gay gaming con really needed?" They see those other cons as being big enough to accommodate all, and often have panels that deal with issues of representation and social justice anyhow, so why would any group willingly segregate themselves from the rest? Perhaps they see something like GaymerX and believe it elevates the "gay" as being far more important than the "gamer", or they wrinkle their noses when phrases like "safe space" get tossed around.

I get it. I really do. I come from an era where sexuality wasn't something you would consider even acknowledging in the gaming world, never mind treating as something worth representing. If you were gay, you just accepted the fact that entertainment would never show that aspect of your life as anything more than some character's dirty little secret, or a funny gag. Nobody cared about what you thought or wanted, and maybe you even believed that's the way it should be. The idea that anything else was even possible was completely foreign to you — as it was to me when BioWare first broached the subject in Knights of the Old Republic (2003) and then Jade Empire (2005).
Guest Column: A Fat Kid Dreams of Virtual Reality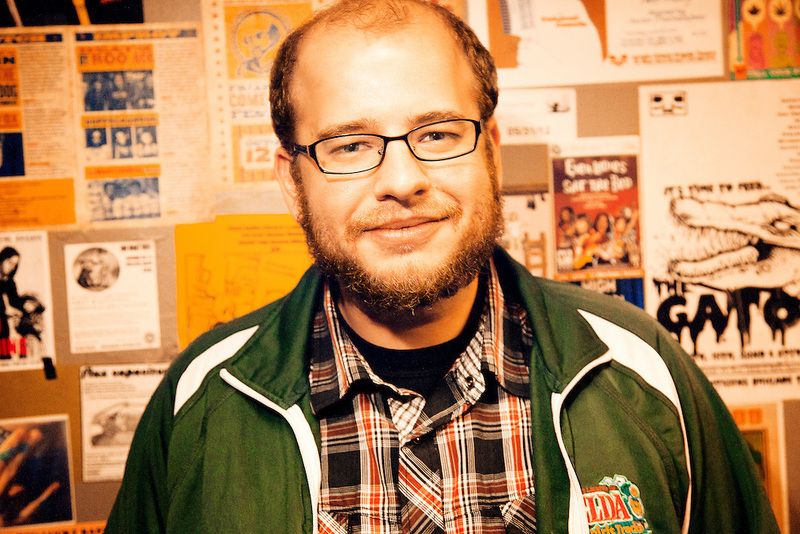 Mike Drucker writes about virtual reality and self-delusion in the 1990s.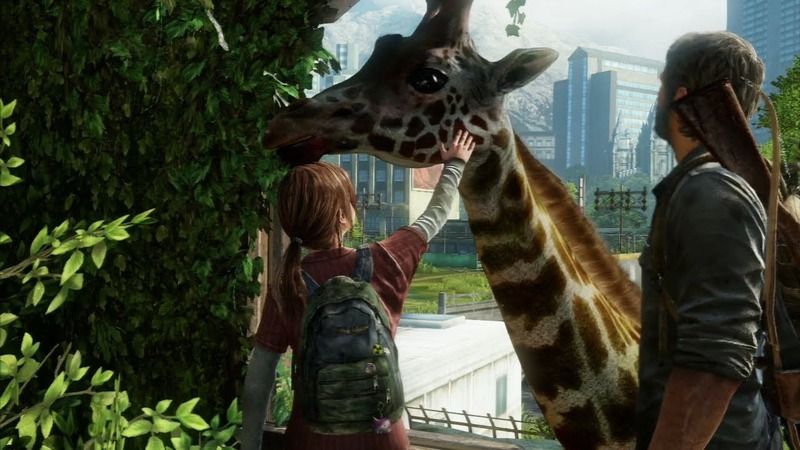 Subverting expectation is a basic theory of game and screenwriting when we talk about plots and storylines. However, for the purposes of this article I will be talking about mixing up established mechanics and gameplay patterns to achieve differences in gameplay and emotional responses, rather than plot twists in the narrative. As games are an interactive medium they have many more opportunities for playing with expectation rather than just relying on cut-scenes or through the plot.I have done many talks and presentations to universities about making levels for AAA games and the design rules we have for creating these. As these were aimed at a student level I only spoke about the established rule set we can use for creating satisfying experiences; I was teaching the foundations.

However, every time I delivered a presentation about the foundations of game design I almost always had a question about how to stop levels from becoming predictable if you were always following these rules. I was rather impressed with these questions and I thought my responses should be addressed as a whole subject in themselves, rather than being skimmed over quickly to allow for further questions from other students. My answers always started with 'You should break the rules….'
Did you know Stockholm used Cities: Skylines for urban planning?
My Urban Playground is a documentary on, "How games can change the world and the way we build our future cities".
So what about the men?: A deeper look at Firewatch and Catherine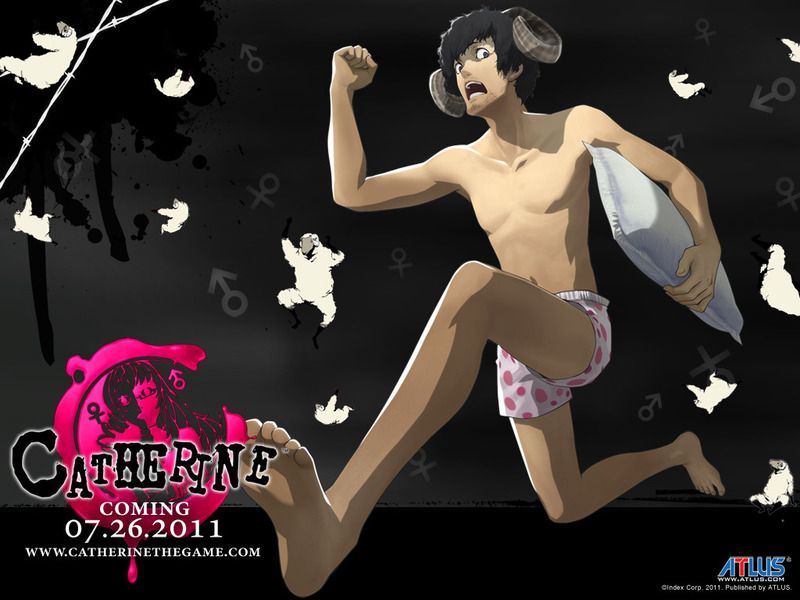 Katherine Cross looks at two games that feature more human portrays of male characters.
The representation of male characters in videogames leaves much to be desired, certainly, but any mention of this is, often, little more than a foil to be used against women arguing for better female characters. Indeed, concern about male characters exists as nothing more than a rejoinder to people who talk about women in games; we never get much further than that in the discussion.

But what would more compelling, more human male characters look like? Atlus' Catherine and Campo Santo's Firewatch provide elements of an answer.
Why is Danganronpa so viciously appealing?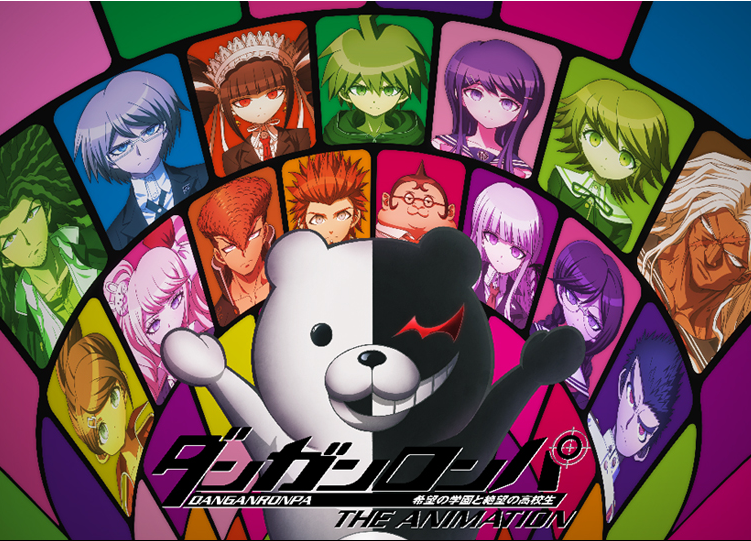 Danganronpa also touches on another deep-set societal worry: the idea that we might not know the people around us as well as we think we do. At heart, the game is a locked-room murder mystery, complete with all of the accoutrements. There's a clear motive, a set number of players, and no opportunity to blame external parties. The only suspects are those you know and possibly, those you hold dear.

And that is terrifying.

And terrifyingly close to home.
An Interview with 'Hotline Miami' Artist and Musician Niklas Åkerblad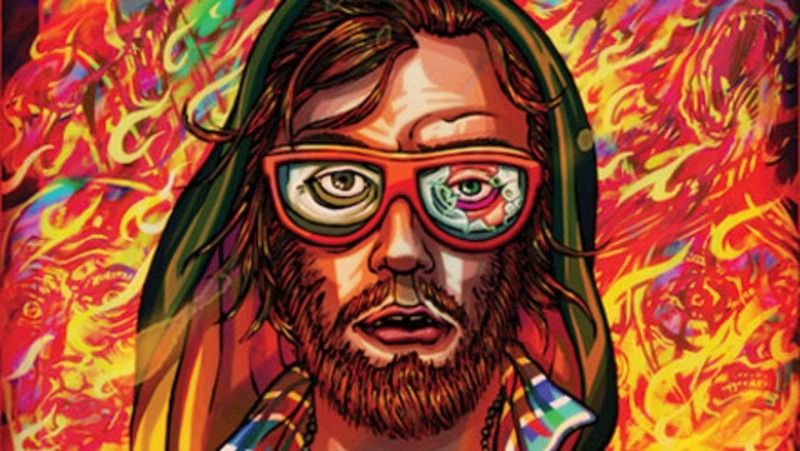 "They basically had their mind set on everything after fiddling around with a prototype, so there wasn't much I could do except hang around sometimes and cook nutrient-rich food – I can't survive on tofu and fish sticks. Obviously that must've done something, because after hearing my song "Daisuke" they decided to put me in the game. And it was real honourable like, because Beard is the coolest character, I think. He's the only ray of 'hope' for (the original game's protagonist) Jacket."

But Dennis and Jonatan didn't immediately ask Niklas to provide what would become some seriously iconic imagery for their game. "They wanted a cover in a VHS kinda style, and initially looked for artists online," he recalls. "But I thought I should do it, so they ultimately left it in my hands. It was cool because all the characters just existed from a top-down perspective in super low-res sprites, so aside from verbal things like 'sleazy Russians' and 'pig mask', I could do whatever with it. That's how the 'B' on Jacket's, uh, jacket came to be. I just figured he had some random American football jacket with a team's logo. Like the Boston Bruins. Which, I found out, was a hockey team. Goes to show how much I know about sports."
A Real Martial Artist's Take On Video Game Fighting Moves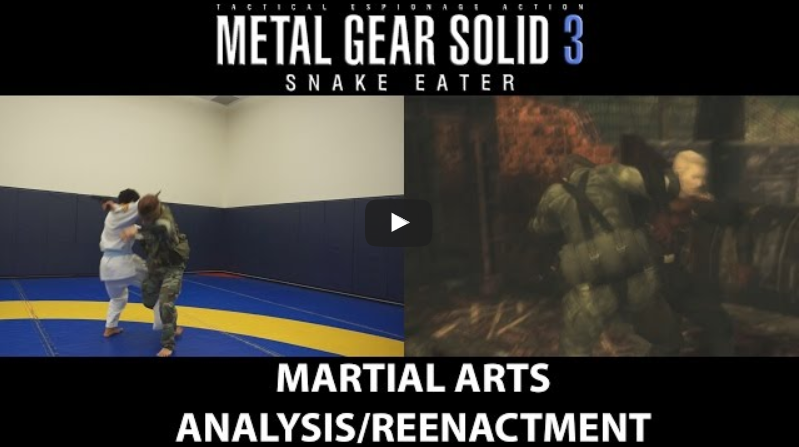 Martial Gamer analyzes and reenacts martial arts shown in video games, check the article and his youtube for videos if you are interested.
Superhot designer drops the mic at GDC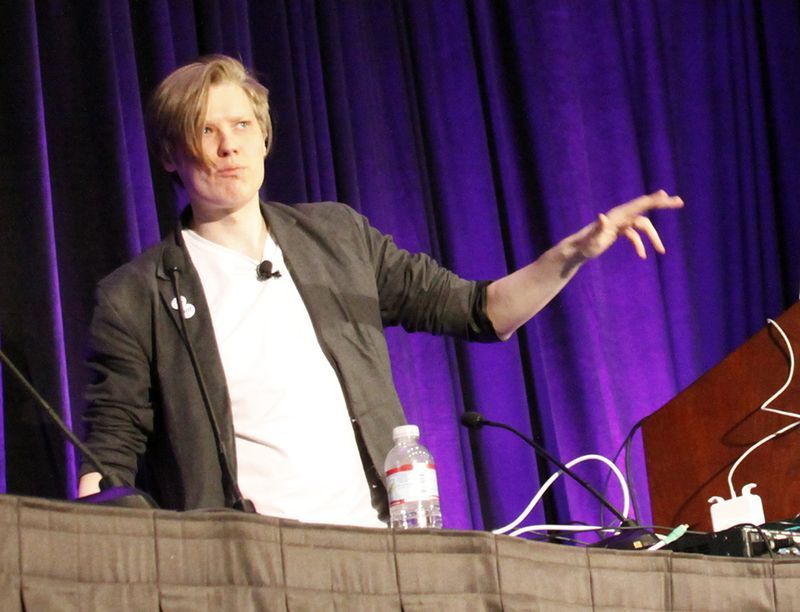 "We wanted to reinvent the first-person shooter," Iwanicki said while pacing madly across the stage, his long blond bangs flying. "You can treat this 'time moves only when you move' as a gimmick. You could use it in just some sections of the game, or make it a power-up. But we wanted to make this ... the core idea and let it resonate through all the other aspects of gameplay."

That focus led his team to make some daring design choices.
---