This week in the news; David Hayter has "no love for Kojima", why crunch is bullshit, the depth and mastery of Vanquish, Heather Alexandra looks at how relationships are portrayed in video games, Shadow of Mordor 2 appears on resume, Rhianna Pratchett on AAA games tackling more serious subjects, Valve found guilty of breaching Australian consumer law, the development of Hyper Light Drifter, Steam approves then removes a game about watching paint dry, pro Counter-Strike team wins using only tasers, and more.
Valve Found Guilty Of Breaching Australian Consumer Law

Quote

The ACCC's major issue with Valve was its lack of a refund policy, which ran contrary to Australian Consumer law. Valve has since implemented its own refund policy in the wake of this case, but had no refund policy in August 2014 when the ACCC initially sued.

 

Valve's defence was based around the fact that it doesn't officially conduct business in Australia, only admitting it provided access to an online access portal to video games through a client. Valve denied this falls into the definition of 'goods' in Australian consumer law. Valve also maintained the Steam Subscriber Agreement is the law of the State of Washington, United States of America — not the law of Australia.
How did this game about watching paint dry end up on — and get removed from — Steam?
Quote

Watch Paint Dry was a game explicitly about watching paint dry and, its "developer" said in a post-mortem of the quirky project, it wasn't much of a game at all.

 

"[Watch Paint Dry] is no more than a prank and was merely to test something I've been trying to report to Valve for the past few months — the ability to get any game you want on Steam, without Valve ever even having a look at it," the creator, Ruby, wrote in a post on Medium.
Details On Epic's Abandoned Vision For Gears Of War 4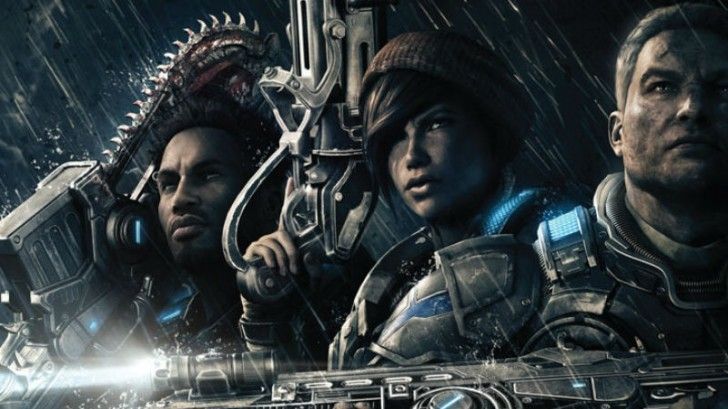 Quote

Epic worked on Gear of War 4's preproduction for over six months before finally abandoning the project, and ultimately choosing to sell the franchise to Microsoft. However, even before Epic sold the franchise, Fergusson could tell that change was in the air.

 

"Back in the days of Unreal Engine 3, [Epic] had this belief that we'd only build technology that we would use," says Fergusson. "So if Gears didn't need it, it generally didn't get put into the engine. That was from a perspective of, if we don't use it, it's going to decay. If we don't touch it, it will just rot on the vine and then we'd have bad code. That's not how it was with Gears 4. Epic's initial Gears 4 engine was very mobile- and PC-centric more than it was console-focused. You can see their focus shift towards games like Fortnite and Paragon and stuff like that."
Two Worlds 3 Announced, Two Worlds 2 Getting New Engine and More DLC
Quote

As for the other piece of Two Worlds news, TopWare has announced a "major engine update" for Two Worlds II, which it will use not only to "lay down the basics" for the third game, but also to release new DLC for Two Worlds II. The DLC will include eight new multiplayer maps and two single-player expansions, titled Call of the Tenebrae and Shattered Embrace.
Alchemy and Cooking in Odin Sphere Leifthrasir
Report: Nintendo of Korea Is Laying Off Most of Its Staff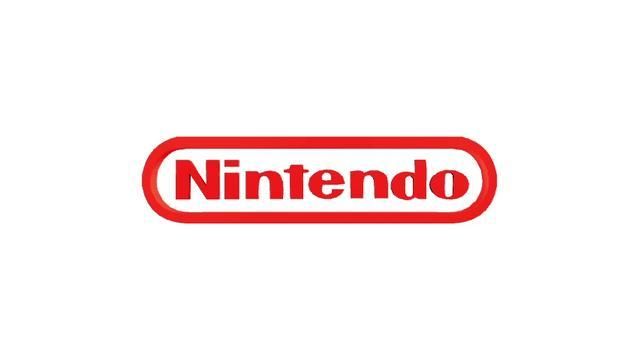 Quote

According to respected Korean game site GameMeca, Nintendo's South Korean branch is being hit hard with layoffs.Nintendo of Korea was founded in 2006.

 

Prior to that, a local distributor released Nintendo games and consoles in the region.
How does Hyrule Warriors Legends play on New 3DS vs. the old 3DS?
Nintendo's First Smartphone Game Launches This Week in the US
Quote

Following its launch in Japan earlier this month, Nintendo's first smartphone game/app Miitomo will debut in the United States on March 31, the company announced today.
Fallout 4's overhauled Survival Mode now open for beta on Steam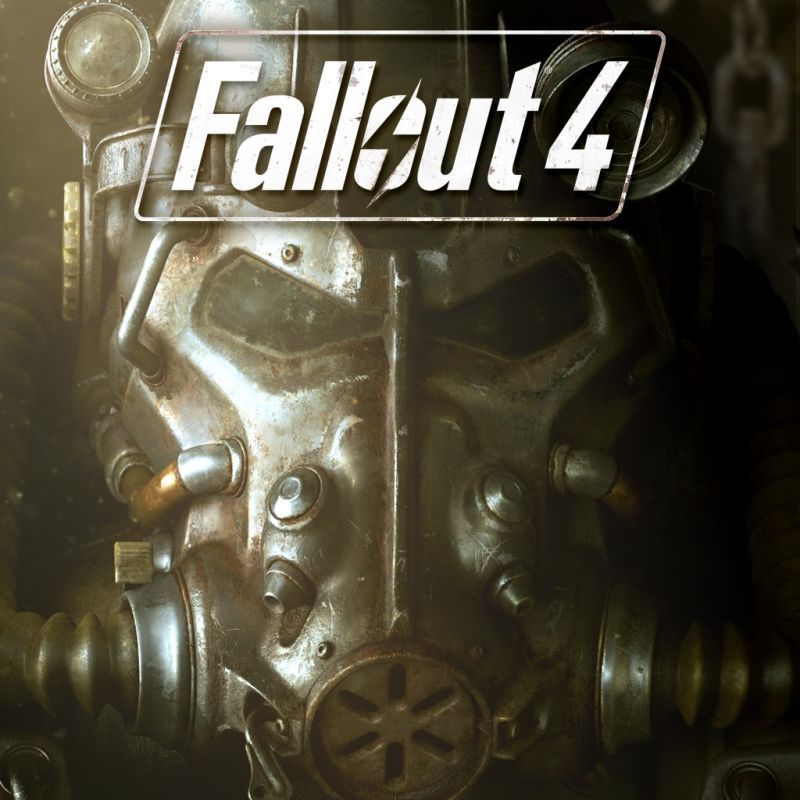 Quote

Bethesda Game Studios has launched Fallout 4's new Survival Mode in beta. Steam users can test out the updated difficulty mode for the Windows PC version starting today, with consoles getting the update sometime next month.
Shadow of Mordor 2 Shows Up on Stunt Actor's Resume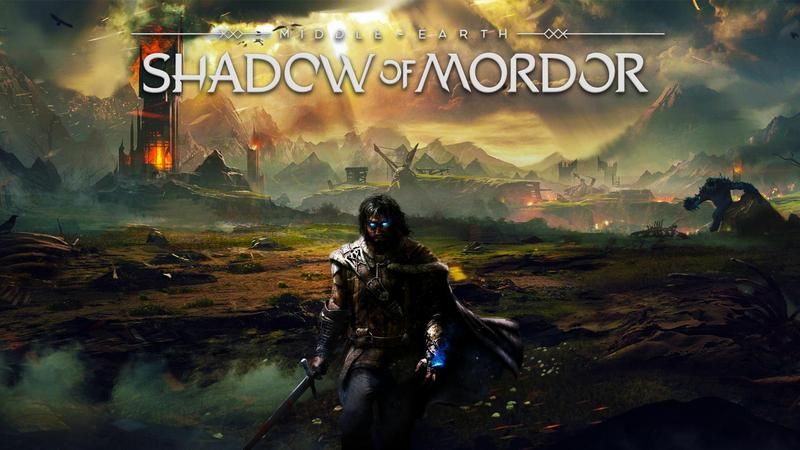 Quote

As discovered by NerdLeaks (via NeoGAF), the online resume of stuntwoman Lauren Mary Kim now mentions that she worked on "Shadows of Mordor 2." She's presumably done motion capture work for the game itself, as other listings specify that she contributed to the trailers for games (like ReCore and Mafia III).
Watch Dogs 2 PC Uses DirectX 12, Optimized for AMD GPUs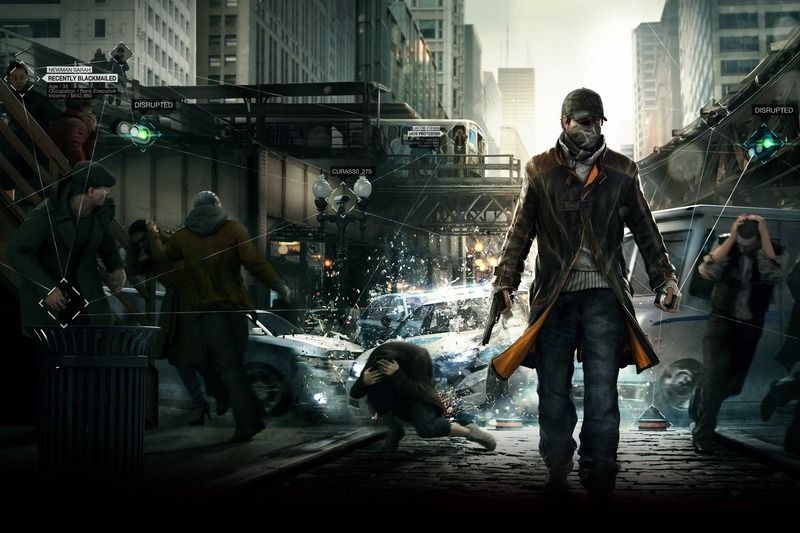 Quote

Watch Dogs 2 was announced last month, and now we're learning more information about it, specifically around the PC edition. AMD's Roy Taylor says on Twitter that the sequel will make use of DirectX 12 and that, overall, the game will be "highly optimized" for AMD GPUs.
Deus Ex Go, Just Cause Go, Life is Strange Go Domains Registered
Quote

Website domains for Just Cause Go, Life is Strange Go, Thief Go, and Deus Ex Go have been registered, sparking speculation that Square Enix may adapt these properties into turn-based games, as it has done with Hitman.
Sorcery! Part 3 Catching Up With PC In April
Quote

Our interview with Inkle Studios gives some interesting insights into the evolution of the game, starting as a relatively shy adaptation with just a few modernized elements here and there to a game with its own personality, still part of the Sorcery universe but very much adding its own twist and flavour to it, with original mechanics, new encounters and so on. The developers were encouraged by the positive feedback, so much so that part 3 contains an entirely new world, not part of the original text.
Turok 1 and 2 Remastered coming to Xbox One
Killer Instinct Season 3 Adding a Single-Player Mode, Next Characters Confirmed
Huge Heroes of the Storm Patch Adds Character, Map, Major Hero Changes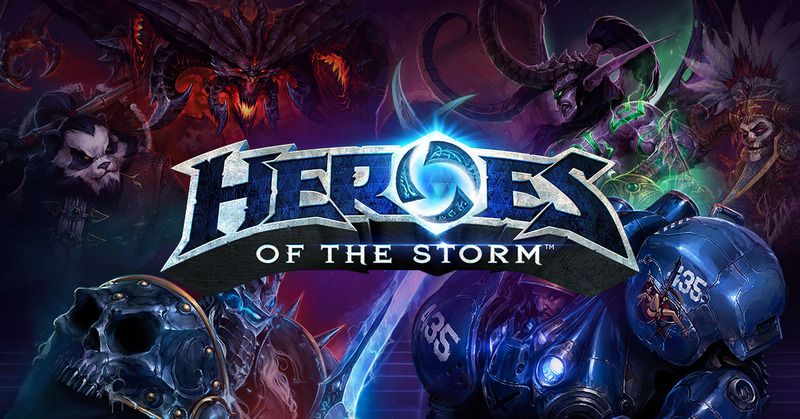 Quote

The Heroes of the Storm update that recently went into testing is now live for all players, and it represents one of the biggest patches to the game in some time.
From PC to Console: Can Overwatch Make the Jump?
Quote

We recently spent time with Overwatch on PS4 and Xbox One. In terms of content, the console variants will be identical to their PC cousin--maps and characters remain the same, and updates will, by and large, release simultaneously. But the overall experience differs when you swap mouse and keyboard with bumper buttons and analog sticks.
Oculus confirms devs free to sell Rift games on Steam, other platforms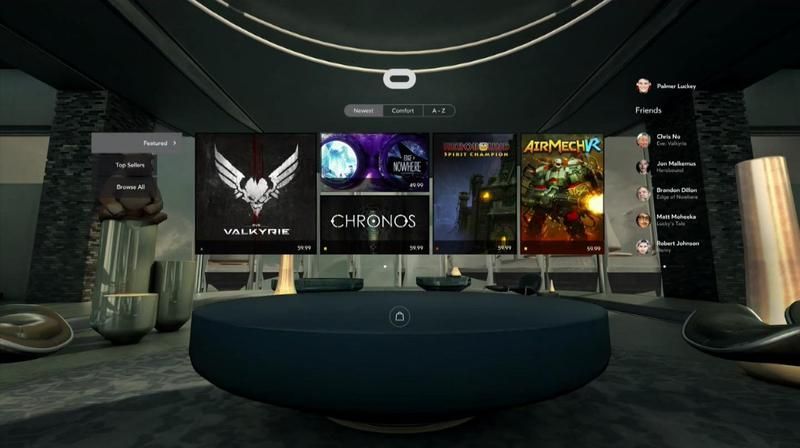 Quote

"The Oculus platform and store are designed to provide the best VR experience and content, but we also recognize that people will want to use apps that aren't available on the Oculus platform or in the store," the official blog post states. "As a developer, you don't have to be in the Oculus Store — you can sell outside, and when you do that you can you use your own IAP if you prefer, and we don't take a cut. You can also request keys (royalty free) to sell your Oculus PC app on other stores, while making it available to the community through the Oculus platform."
Why the 'asynchronous timewarp' added to Oculus Rift matters
Quote

The Oculus PC SDK v1.3 has implemented Asynchronous Timewarp (ATW) on Windows. Basically, this affects the Oculus headset's ability to render images smoothly, without as much "judder" in the image quality.
Sony considering bringing PlayStation VR to PC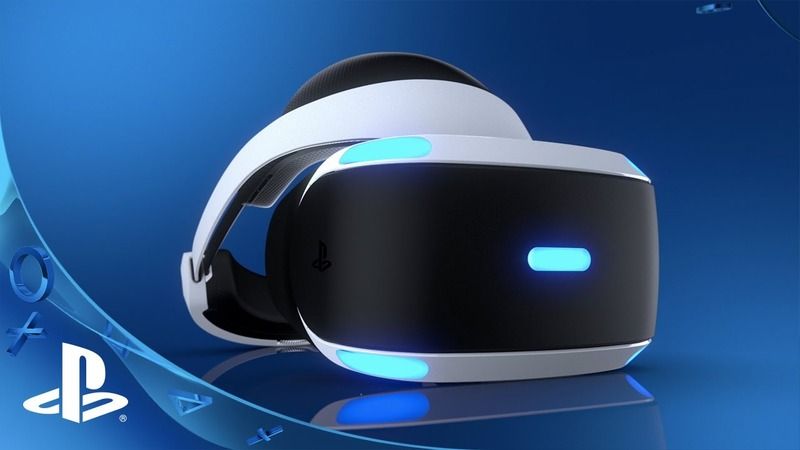 Quote

Sony is looking into making the PlayStation VR playable on Windows PC, according to Nikkei. Sony Computer Entertainment executive vice president Masayasu Ito told the Japanese publication that the company is considering making the headset, which arrives in October, compatible with that platform later in its lifespan.
Two Smart Ideas In The Bravely Second Demo Make JRPG Grinding Less Tedious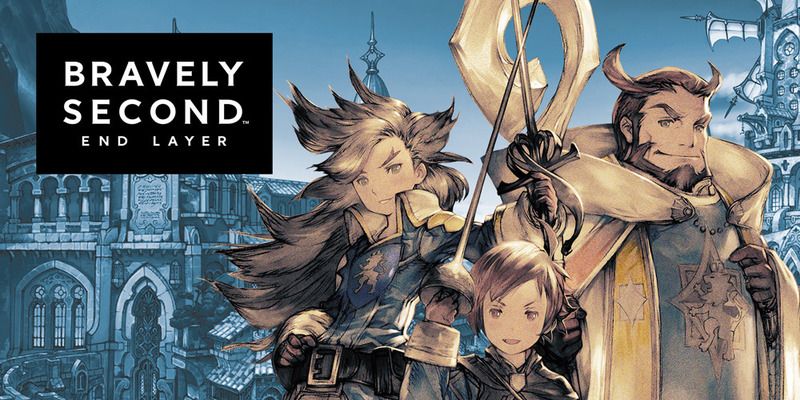 Quote

Always searching for JRPGs that respect my time, I've made some happy discoveries in the demo for the upcoming 3DS game Bravely Second.

 

I shouldn't have been too surprised that the demo has some player-friendly features. The game's 2014 predecessor, Bravely Default, already let players lower (or raise) the frequency of random encounters on the fly. Unfortunately, the original game also required players to replay major sections of the game up to five times before getting a proper ending. That's player-hostile, huh?

 

The downloadable demo, which serves as a standalone prologue to next month's full release of Bravely Second, has these two player-friendly ideas that enliven its turn-based fights:
Tyranny Emerged From The Game That Nearly Sank Obsidian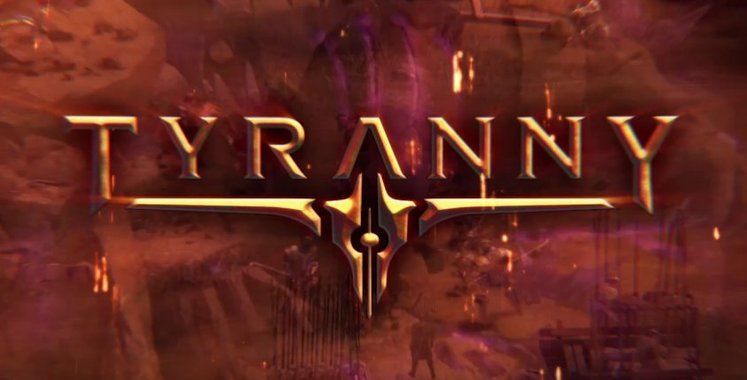 Quote

Once upon a time, Pillars of Eternity and Fallout: New Vegas developer Obsidian was working on a major Xbox One RPG called Stormlands. Then it got canceled, and Obsidian had to lay off 30 people, a large portion of a relatively small staff. Turns out, Tyranny, Obsidian's new RPG in which evil has already won, partially emerged from Stormlands' ashes.
David Hayter: Playing Metal Gear Solid V Would Have Been '60 Hours Of Humiliation'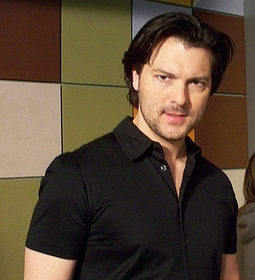 Quote

"I was so annoyed by the Metal Gear V debacle, and people said, 'Are you gonna play the game?'" he says. "Yeah. That'll be 60 hours of humiliation that I can't get to. I haven't played the latest two iterations, because it's just too painful."

 

As for whether the two will ever join forces again, Hayter doesn't think it's in the cards. "I've got no particular love for Kojima," he tells us. "I don't feel any need to go back and work with him again."
This Amiga game was lost for two decades, and now it's out on Steam
Quote

Shenandoah: Daughter of the Stars, a shoot-'em-up made by four Swedish teenagers, was just about finished and ready for a release on the Amiga in 1993. Then the project collapsed, and its developers split up. Now, nearly 23 years later, the game has been reborn as 1993 Space Machine, and it launched today on Steam for Mac and Windows PC.
Sony Shutters Driveclub and MotorStorm developer Evolution Studios
Quote

In a statement provided to GameIndustry.biz today, Sony Interactive Entertainment has confirmed that it is closing Evolution Studios, the development house behind the World Rally Championship, MotorStorm, and Driveclub games. Today's closure follows a decision last March to layoff 55 members of the studio.
Alice Developer Spicy Horse Is Not Shutting Down, McGee Says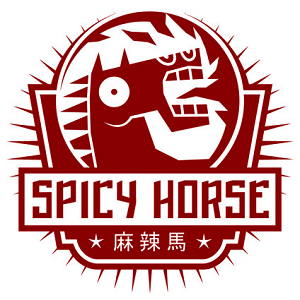 Quote

"We reduced staff earlier this week, but the studio remains and will continue to support existing and recently launched titles," McGee said. "We'll be pivoting away from F2P mobile games. More news on next titles coming soon."
In esports news
Heroes of the Dorm disqualifies Harvard for cheating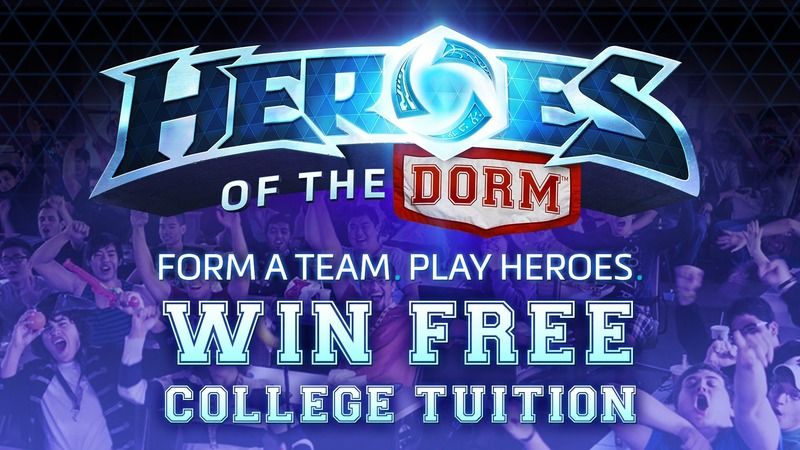 Quote

Harvard University is one of the most respected educational institutes in the United States, with a storied history that stretches all the way back to the mid-17th century. It has produced eight US Presidents, more than any other school in the country, and has one of the top Nobel Laureate affiliation rates in the world. And it was just kicked out of the Heroes of the Dorm tournament for cheating.
Aui Rejoins Evil Geniuses DOTA 2 Team After Arteezy Goes To Team Secret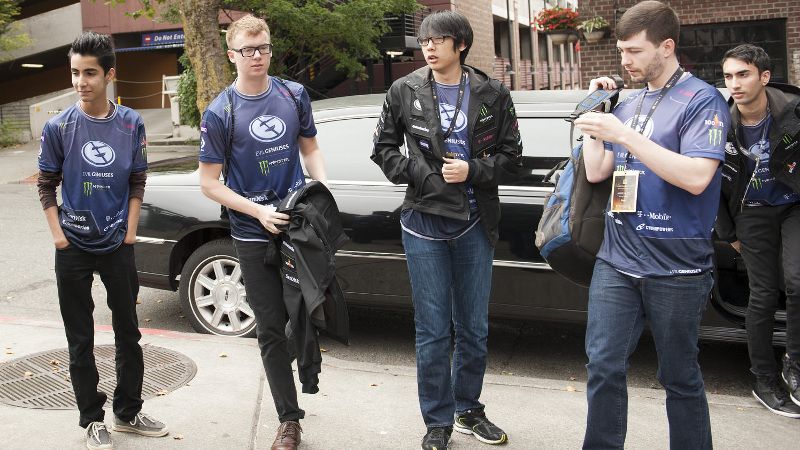 Quote

After watching two of their elite players leave for Team Secret, Evil Geniuses have concluded their DOTA 2 roster reshuffle with something as ironic as it is inevitable: eight months after they fired him, they're bringing back Kurtis "Aui" Ling.
Pro Counter-Strike Team Wins Round Using Only Tasers, The Game's Riskiest Weapon
Other content I found interesting this week
Firewatch and Games for Grown-ups
"Firewatch is about people, Gone Home and Cibele are about actions."
Quote

Note: The video contains story spoilers for Cibele and Firewatch. (and Gone Home)

 

Back in 2013, no one could shut up about maturity in games, thanks to releases like The Last of Us, BioShock Infinite, and the more intimate Gone Home. With the recent release of Firewatch (and last year's Cibele), Zam's Heather Alexandra takes the temperature of games that tackle relationships with a steady hand and an honest approach to writing.
GTA V Player Completes Insane Parkour Map In Record Time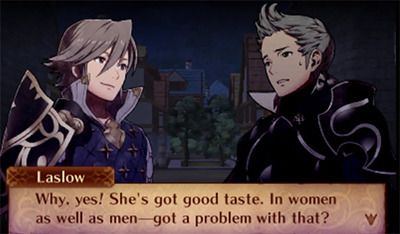 A look at the inclusion of queer characters in Fire Emblem Fates.
Quote

Perhaps the best twist is that Eyepatch Daddy's daughter Nina — you know, the one who wouldn't be born if her dad gay-marries Corrin? — has one of the best personal skills in the game. Called "Daydream," it gives Nina a stat buff if she's near two male units that are paired up as a duo. That's right: she draws power from gay shipping her dude allies. It's marvelous.

 

The problem, though, is that the mechanics of the game only erratically support these really enjoyable narratives. Despite her love of cute girls, Soleil's only S-rank supports are with dudes, for example. Forrest is limited to male-only equipment/classes and is consistently referred to with male pronouns, but uses the female unit animations/stances (check out this tweet thread for evidence of that).
Why I Adore 'Manhunt', the Quintessential Video Game Nasty
Quote

I adore 2003's Manhunt by GTA developers Rockstar North, first released on the PlayStation 2 and just made available for the PS4. When I first played it, aged 13, I adored it because it terrified adults. It felt truly dangerous, a video game capable of unnerving not just my parents, but also teachers, newspaper reporters and politicians. The white supremacists' dialogue was over my head, as was the game's sleazy antagonist Lionel Starkweather ("you're really getting me off"). But Manhunt was powerful. Simply by owning it, I could make the entire adult world worry that my mind was being warped.

 

Now an adult myself, I love Manhunt because it's daft, funny and crass. Only a 13-year-old boy – and a hysterical media – could take it seriously. In one mission you're chasing a guy dressed in a bunny suit. In another, a dead body, filled with gas from decomposition, suddenly sits up and moans. Manhunt is the lowest of the low brow, a wretched little game that beckons you, irresistibly, to roll around in its mud.
Game Maker's Toolkit - Depth, Mastery, and Vanquish
Easily one of the most enjoyable games I've played
THE DEMOLITION OF JAPAN'S VIDEOGAME HISTORY
Quote

The big difference between film and game companies is that the latter don't need soundstages and backlots to produce games, they just need technology, efficiency, as well as secrecy to stay ahead of competitors. It's upholding these tenets that encouraged many Japanese videogame companies to recently sell off old real estate and bring their operations under a single roof, with all the modernizations they required. Notably, this is a contrast to the structure they adopted during the 80s and 90s, which saw some Japanese game developers, handling both consumer and coin-op game production, opting to spread out operations across different buildings. Some operational structures even had game development, sales, marketing, and distribution spread across different cities for various reasons. The shake-up to this system has been caused by big, often unexpected changes across many Japanese game makers in recent years. Several small studios have been hit by bankruptcy that led to their closure. And larger development houses and publishers have seen a dramatic shift in operations—not just Nintendo. Many have sold off property in other areas of Japan in order to focus their efforts in Tokyo and Osaka.
Quote

Failbetter Games CEO and creative director Alexis Kennedy said lots of interesting things during his GDC presentation on open development last week, but few were as succinct as his stance on the long-standing game dev practice of crunching.

 

"Crunch is bullshit."

 

As he explained, "Some of you have no choice but to crunch. If you have a choice about crunching, crunch is bullshit. I've only been a game developer seven years, but I've been in tech 20 years. The data are in. It's really clear. If you work overtime for a week or two weeks, you see a boost in productivity. If you work overtime for four weeks, eight weeks, six months, productivity drops."
Pratchett: AAA becoming braver at tackling serious subjects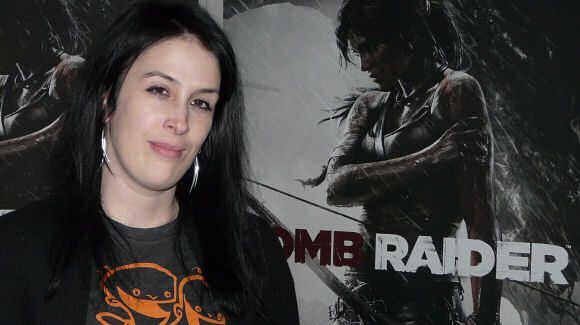 Quote

Award-winning writer believes we'll see a "trickle up" of maturity in content from indies and mid-level studios

 

Video games have come a long, long way in the last three decades, and while gamers have enjoyed many emotional moments in their favorite games, the fact is that the AAA space has yet to truly tackle serious subject matter with the confidence and gravitas that some AA or indie studios have managed. For her part, game writer Rhianna Pratchett has tried to inject more nuance into AAA gaming by exploring the backstory of Lara Croft in Crystal Dynamics' Tomb Raider reboot and its recent sequel, Rise of the Tomb Raider (for which she won a Writer's Guild award).

 

One look at This War of Mine, That Dragon, Cancer or Papers, Please reveals what the medium of games can offer, but Pratchett does believe that a maturation of content in the AAA space will happen thanks in part to the influence of the indie crowd.
Designing Morally Difficult Characters
Quote

Designing a morally questionable character doesn't have to railroad your players into moustache-twirling villainy: done right, it can present a truly meaningful study in compromise and complicity. In this 2015 talk, Dan Nagler, designer and writer for Gigantic Mechanic, details a unified design strategy for creating this type of game protagonist: a character whose very moral ambiguity is leveraged for positive dramatic, emotional and educational effect.
Recently added to GDC's youtube.
SEE HOW FAR HYPER LIGHT DRIFTER HAS COME BEFORE ITS ARRIVAL NEXT WEEK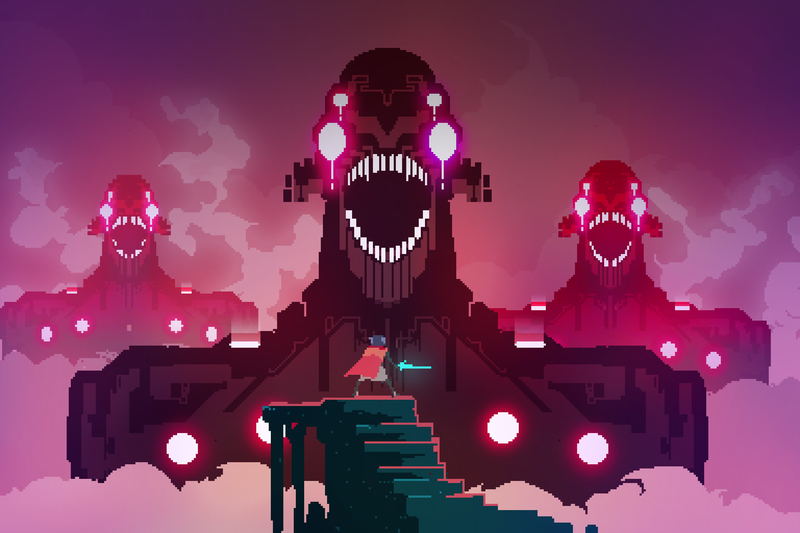 Quote

It's the combination of these elements, pulsating electronic sounds fused with fluid pixel animations that helped Hyper Light Drifter flip a switch somewhere deep inside people's souls. One that would prove to be hard to turn off, even after minor delays and worrying setbacks. Preston attributed this appeal to the game's personal, idiosyncratic style, calling it more illustrative. "It is very much representative of the things I enjoy aesthetically," he said.
The game releases on the 31st.
Why Publishers Aren't Interested In Listening To Your Game Idea
Quote

Back in the early 1980's, a friend introduced me to her father, a television cameraman, telling him that I worked in the video game industry. "Oh, really?", he said. "You know, I have an idea for a game."

 

"Oh?", I replied cautiously.

 

He stopped for a moment to consider whether he should reveal his idea. After a few seconds thought, he said, "Well, I'll probably never do anything with it." He then glanced quickly around the room, as if to make sure there weren't any spies listening in. "You fly around in an airplane, and land at different airports!"
How one studio is building game AI to replicate a human storyteller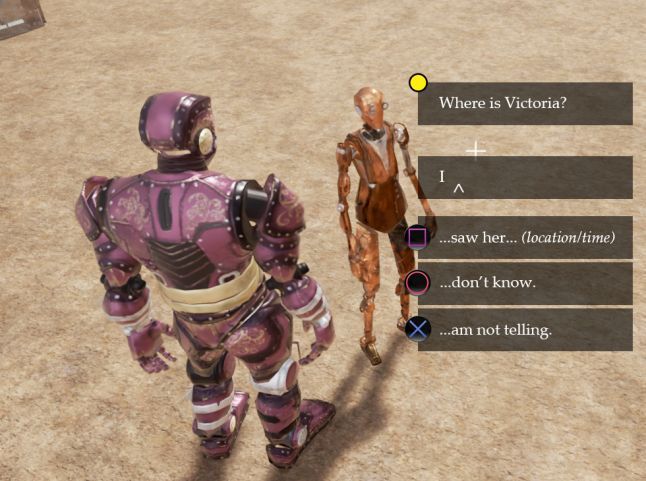 Quote

Artificial intelligence in games is often designed to be an actor, not a director.

 

Typically, AI drives characters in games to behave and respond to the player in a way that feels believable and entertaining, but remains within the constraints of a world designed by humans. This is my open-world game, say the human developers, and here are the things players may do within it; a player may choose how and when to engage with the game's various facets, but the game will never create new stories tailored to the player's interests; It can't.

 

But what if it could? What if you could design a game capable of generating its own narratives, via an AI that watches what the player does and tailors the game to their actions?
---