This week in the news; GameFront (formerly FileFront) closing down, co-creator of DirectX argues that development isn't a real job and fair hours and wages shouldn't be expected, upgraded PS4 codenamed Neo, the great Grand Theft Auto lawsuit explained, running a women's game convention in Saudi Arabia, leak of Red Dead Redemption 2 map, Witcher 3 Blood and Wine release date slip, how early computer games influenced internet culture, the level creation of Spelunky, Ark developer settles lawsuit, GameStop starts new publishing label with Frozenbyte, Ready At Dawn, Insomniac, and Tequila Works, Sony shuts down MVP program, "being told stories in ways that I've never been told them before", and more.
GameFront is Closing Down April 30, 2016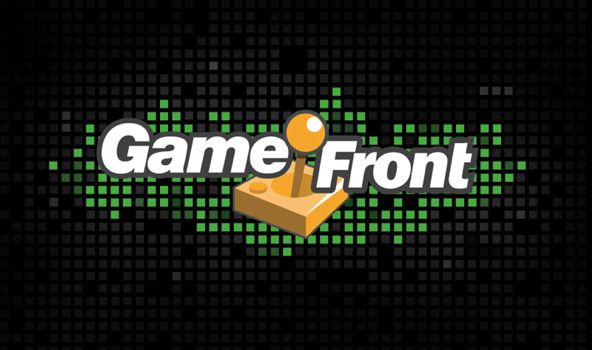 Quote

We are sorry to announce that GameFront will be closing its doors permanently as of April 30, 2016. Since our founding as FileLeech almost 20 years ago, we have always strived to offer the best file hosting alongside quality gaming content. To all of our fans who have supported us throughout the years, we thank you for making us your destination for gaming files. Despite name changes, ownership changes, and staff changes, you have always made our jobs rewarding and fun.
Gamefront is owned by Defy Media which has recently been shutting down or laying off staff at other game related websites they own, such as GameTrailers and The Escapist. Mod DB users are attempting to download and save the mods that might otherwise be lost with the closure of GameFront, which was written about in an article, "Help save 17 years of PC game modding history".
Quote

We are very worried that many amazing mods and addons shared only on Gamefront will be lost in 2 weeks time after the closure. So we are calling on our entire community to help us preserve these files and make them available forever. If you have downloaded a mod, addon or know of files on GameFront that are not currently hosted on Mod DB, please share them.
The possible loss of these mods again shows the importance of preserving game history with safe and easily accessible archiving practices. 
Game Industry Veteran Writes Horrifying Article In Defence Of Poor Working Conditions
Alex St John's Ideas About Game Development Are Terrifying
Game industry vet draws ire from developers for defense of 80-hour workweeks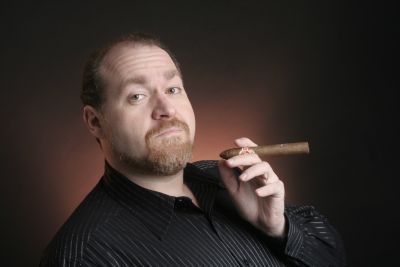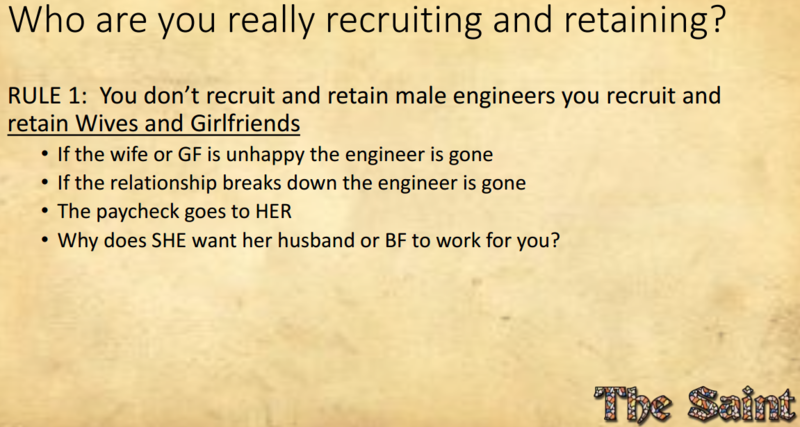 Quote

Today on Venturebeat, game industry veteran Alex St. John published a hot new contender for worst article of the decade, arguing that today's game developers should stop whining about nonsensical ideas like, oh, "fair wages."

St. John, who co-created DirectX for Microsoft and founded the game company WildTangent, writes that "making games is not a job — it's an art." Because of that ideology, he argues, game developers should stop worrying about whether their salaries are decent or their hours are standard. After all, St. John writes, all they're doing is "pushing a mouse."
Quote

St. John's opinion piece, its follow-up and a presentation posted to his website features a litany of complaints about "fragile, lazy millennials" while advising employers to hire engineers who confirm to an "Asperger nerd stereotype" and are "ripe for exploitation."

In a follow-up blog post he stated his belief that "any woman entering the tech industry has it made," and that women in tech are often "fatally compromised with victimology psychosis."
Reaction from other tech and game industry veterans has been negative, with Danny O'Dwyer expressing the thought most seem to have had at first reading John's article and past presentations.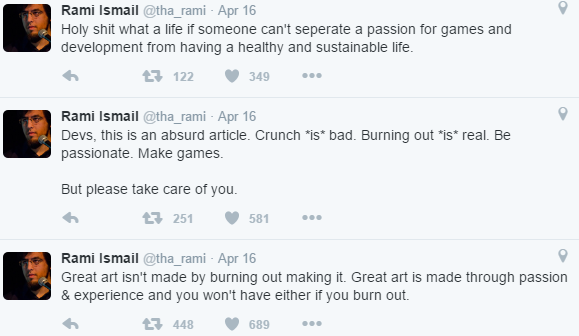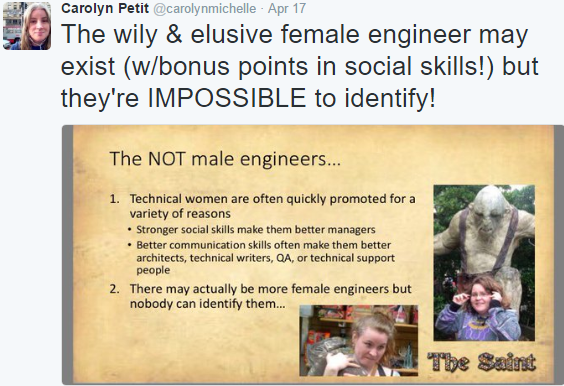 Jim Sterling has made this the subject of his newest video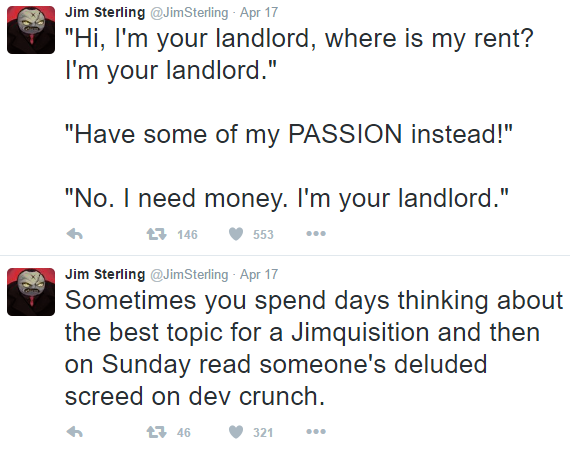 Rami Ismail (co-creator of Vlambeer, known for Nuclear Throne, giving advice to indie developers, traveling around the world to work with indie developers and students, and his talks about how language barriers have been holding back the industry) has also responded to the article on his blog.

Quote

If your job is just pushing a mouse around, I can see how you got this attitude. However, game development is far more than that. Programmers are continuously working at their utmost mental capacity, solving and optimizing highly complex and intricate codebases. Modelers and artists are continuously creative, operating complex software to create high-quality art that needs to not just look nice, but also animate, shade and interact nicely. Musicians are continuously creative, exploring new ways to weave game and sonic qualities. Designers are continuously struggling with communicating ideas, creating interaction, player feedback, test feedback, at the forefront of our understanding of human-machine interaction. There's dozens of more jobs that are all equally important to creating a great game, and none of them ends with pushing the mouse around. The jobs involved in the actual creation of a game require high degrees of specialization, research and care. All that happens when you push your mouse around is that the cursor moves. That's the easy part.
Microsoft Testing "Variety" of New Xbox Prototypes - Report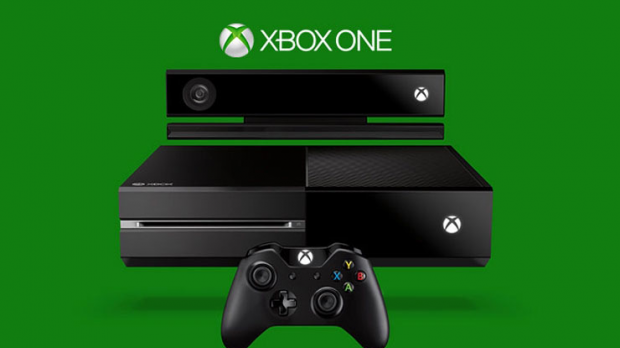 Quote

Not a day after new details about Sony's rumored PS4.5 emerged, The Verge's Tom Warren is now reporting Microsoft is testing "a variety of prototype Xbox devices." The information is sourced to insiders who are reportedly familiar with Microsoft's plans for Xbox.
Sources: The Upgraded PlayStation 4 is Codenamed NEO, Contains Upgraded CPU, GPU, RAM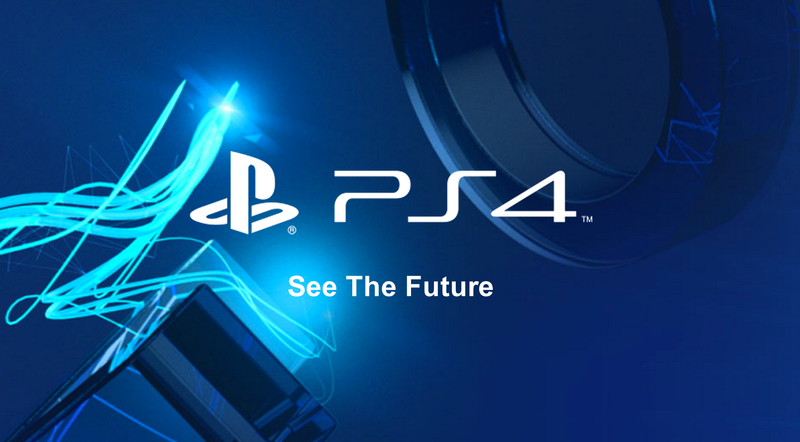 Quote

Earlier this year, rumors began to fly that Sony would release an upgraded version of the PlayStation 4, a console often called the PS4.5 or the PS4K by fans and press. Today, multiple sources have confirmed for us details of the project, which is internally referred to as the NEO. No price was provided, but previous reports indicate that the NEO would sell at $399. At time of publishing, Sony has not returned our request for comment, but we will update this story if the company responds.
A thread about this was made here.
Sony Shutting Down PlayStation MVP Program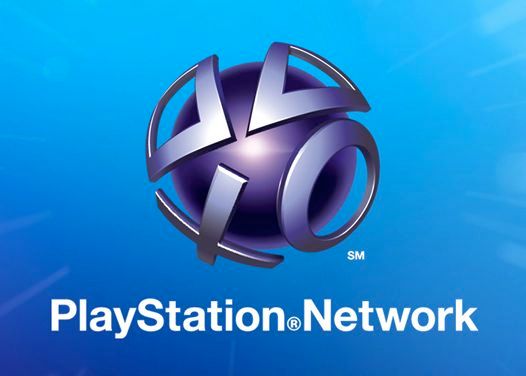 Quote

"As of Monday, April 18, PlayStation will no longer actively support the MVP Program," reads a line from the notice. "We want to thank you for your participation in the program and your enthusiasm in making PlayStation the best place to play."
The Witcher 3: Blood and Wine release date may have slipped out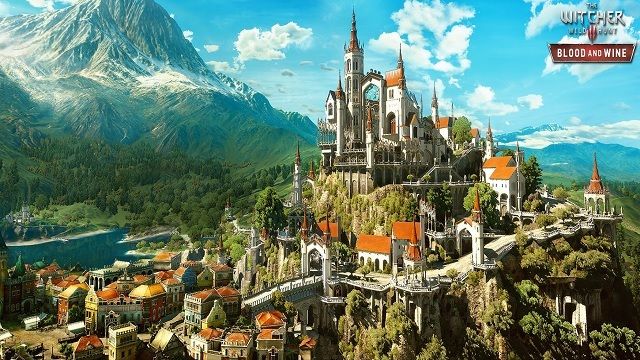 Quote

Blood and Wine, the second and final Witcher 3: Wild Hunt DLC, will be out on "07 czerwca 2016," if the Polish gaming site GRYOnline is to be believed. And that, according to Google translate and WCCFTech, which captured a screen of the listing before it was deleted, means June 7.
A thread about this was created here
See the Old World up close in TW: Warhammer's latest showcase
Homefront: The Revolution trailer touts importance of propaganda
Shin Megami Tensei IV: Apocalypse coming to the Americas this summer
Quote

Atlus will bring Shin Megami Tensei IV: Final for 3DS to the Americas as Shin Megami Tensei IV: Apocalypse this summer for $49.99 US / $64.99 CA, the publisher announced
Suda51's Let It Die Looks Twisted And Bloody In PAX East Trailer
Mirror's Edge: Catalyst closed beta dated, social play detailed
New Mirror's Edge Game Locks Some Basic Skills Behind Upgrades
RTS Meridian: Squad 22 deploying in May
Mafia III One Way Road Story Trailer
Mafia III's Devs on Refreshing the Mafia Franchise
13 Things We Learned About Mafia III
Mafia 3 Is "Hours and Hours and Hours" Long, Dev Says
Here's a gameplay trailer for action RPG The Technomancer
A thread about this was created here.
Song of the Deep, Insomniac's aquatic Metroidvania, releases in July
This Is the Police trailer asks a hard question about the nature of corruption
Shantae and the Pirate's Curse leaps to PS4 this week
Quote

Shantae and the Pirate's Curse is heading to PlayStation 4 this Tuesday, April 19.
I really like the Shantae series, so I'm happy to hear more people can play it now.
'Stealth mashup' Shadwen arrives on PC and PS4 in May
Corpse Party for PC launches April 25, 3DS version coming to North America this summer
Quote

XSEED has officially announced that it will release the 3DS remaster of Corpse Party in North America, and that the PC version of Corpse Party will finally launch via Steam, GOG.com, and the Humble Store on April 25 for $14.99.
Castlevania developer MercurySteam reveals new game Raiders of the Broken Planet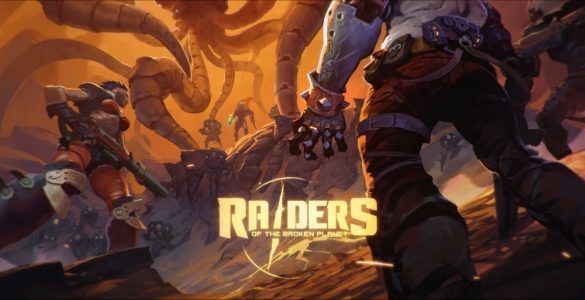 Quote

Raiders of the Broken Planet blends "shooting, brawling and thinking man's strategy," developer MercurySteam said in a release, and promises "immersive, cinematic story coupled with intense and epic action."
New Nier: Automata Videos Show Slick Combat, Mysterious Characters
Watch No Man's Sky's Expansive New 15-Minute Gameplay Demo
Creepy Amusement Park Horror Game "The Park" Gets PS4, Xbox One Release Date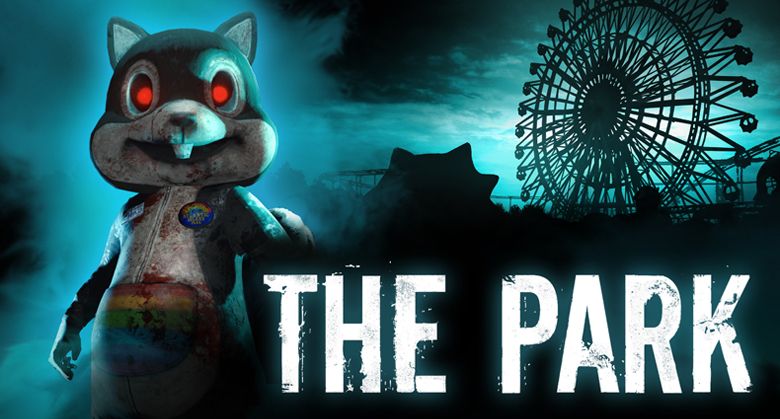 Quote

The Park, a new horror game set in a creepy amusement park, will launch on May 3 for PlayStation 4 and Xbox One, developer Funcom (The Secret World, Age of Conan) has announced. It's notable because The Park represents Funcom's first console release since 2006's Dreamfall: The Longest Journey.
Cold War Tech-Noir: All Walls Must Fall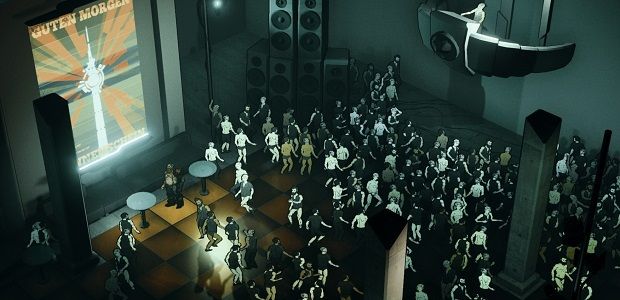 Quote

Over the course of a journey that jumps and loops through a single night in the city, players will unravel the conspiracy keeping East and West locked in struggle and oppression. As lines between factions become blurred, choices become difficult. Which side to play? Who to side with? When both time and free will are an illusion – who can you really trust? Will your actions tear down the Wall, bring stability, or perpetuate a cycle of war and terror? In the end all walls must fall.
One of the best board games ever made is now live on Steam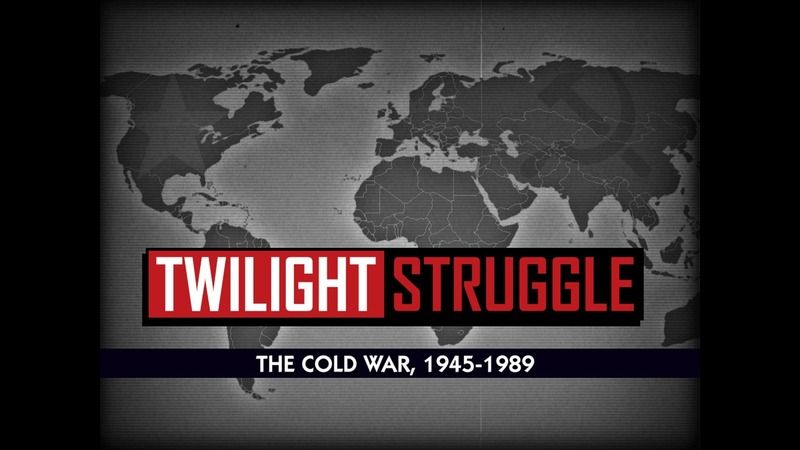 Quote

Twilight Struggle, the complex strategic wargame chronicling the entire Cold War, went live for Linux, Mac and Windows PC yesterday thanks to a wildly successful Kickstarter campaign. An iOS and Android version is still in the works.
Here's When Dark Souls 3's First DLC is Coming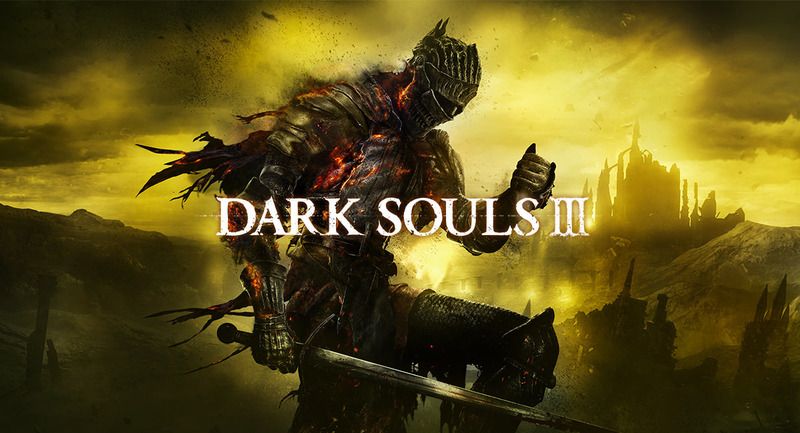 Quote

The first post-launch DLC pack for From Software's RPG Dark Souls III will launch this fall, publisher Bandai Namco has confirmed. Unfortunately for fans, there is no word yet on what the expansion pack will contain. However, a previous leak suggested things like new maps, bosses, enemies, and additional weapon and armor sets would be added to the game through DLC.
Hearthstone's latest expansion will release early next week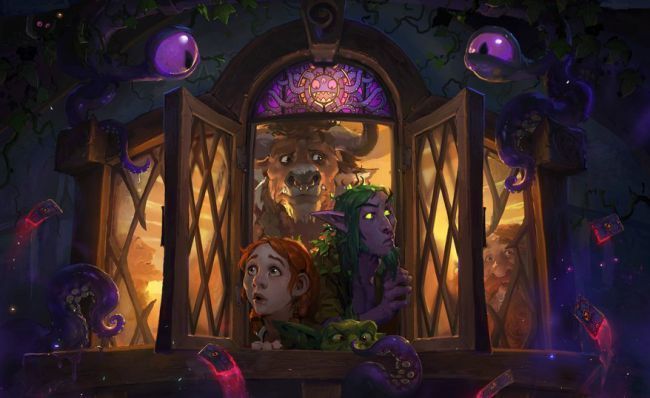 Quote

The tentacle-y influence of Hearthstone's next card expansion, Whispers of the Old Gods, is nearly upon us. The set will launch next Tuesday, April 26th, and add a total of 134 new cards to the game—about 70 of which have been revealed so far. Similar to Hearthstone's previous expansions, we can probably expect to see all the remaining cards revealed at once sometime later this week
Elite Dangerous' long-awaited The Engineers expansion goes into beta next month
Quote

Elite Dangerous players have been waiting for this one for a while: The Engineers expansion, aka Elite Dangerous 2.1, comes out to those with beta access during the first week of May.
Batman: Arkham HD Collection Coming to PS4 and Xbox One This Year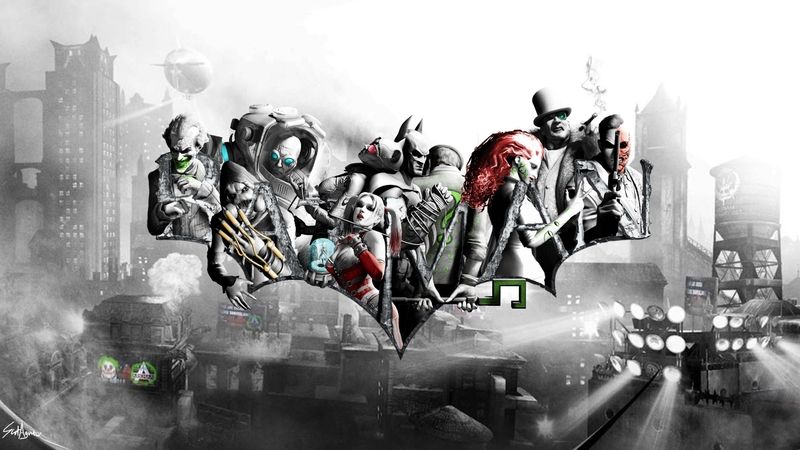 Quote

As rumored, Rocksteady's first two Batman games will be re-released on PlayStation 4 and Xbox One, it seems. A GameStop employee has sent images of an unannounced "Batman HD Collection" to Eurogamer, suggesting the bundle will include new versions of Batman: Arkham Asylum (2009) and Batman: Arkham City (2011), as well as all DLC for both games. This matches up with the report from March 2015.
Stardew Valley tops a million copies sold, two months after launch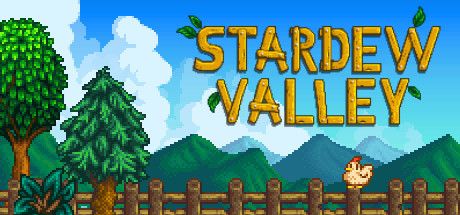 Quote

Stardew Valley has sold over a million copies, publisher Chucklefish Games confirmed to Polygon. That makes the farming simulator one of Steam's biggest releases of 2016 thus far, according to SteamSpy.
Indie hit Enter the Gungeon sells 200,000 copies in first week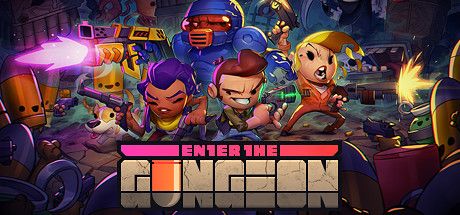 Quote

Enter the Gungeon, a hybrid bullet hell dungeon crawler, has moved more than 200,000 copies on PlayStation 4 and Windows PC, according to its developer Dodge Roll. That's an impressive debut for the indie game, having launched just one week ago today.
Dark Souls 3 Breaks Sales Records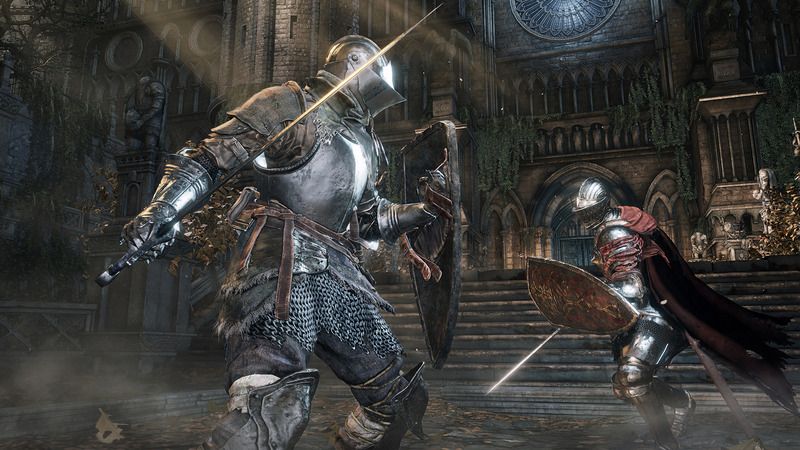 Quote

Dark Souls III enjoyed a record-breaking debut, Bandai Namco has announced. The From Software-developed RPG had the most successful launch day in the publisher's history, while it's also become the fastest-selling game ever for the company. Overall, Dark Souls III saw "incredibly strong" first-week sales.
Uncharted 4 Dev Talks Game Length, Difficulty Options, More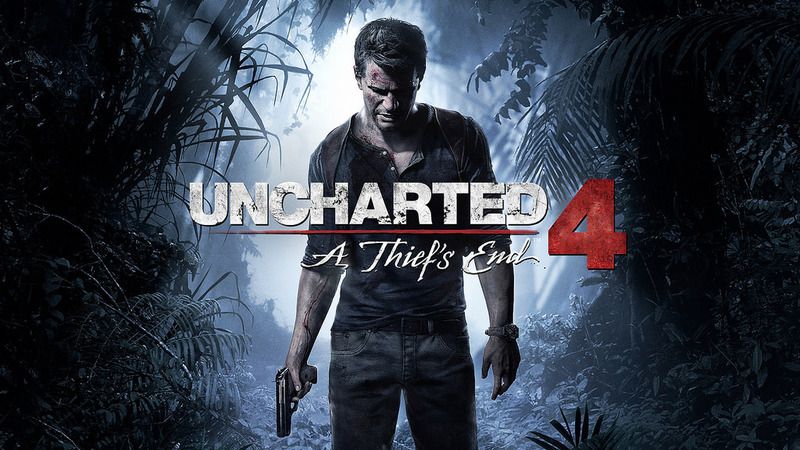 Quote

With Uncharted 4: A Thief's End set to come out early next month, you may be wondering how long the game will take you to complete. There is no definite answer, but Naughty Dog's Arne Meyer said during a recent livestream event that the action-adventure game has a "pretty significant length."
Red Dead Redemption 2 Game Map Reportedly Leaked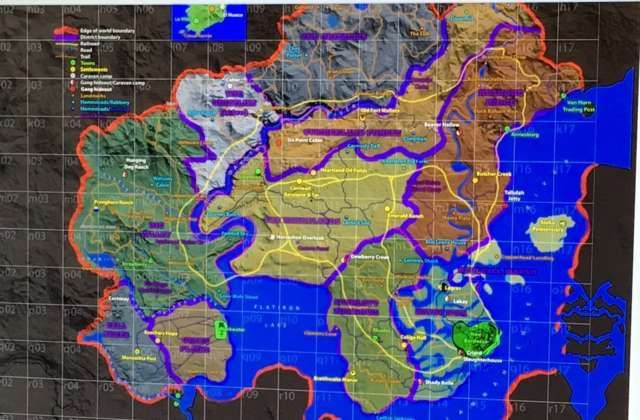 Quote

Although Take-Two has never outright confirmed a new Red Dead title, the company's chief executive, Strauss Zelnick, has previously suggested one is inevitable, describing it as a "permanent" property, much like Grand Theft Auto.
Remedy tackles Quantum Break port problems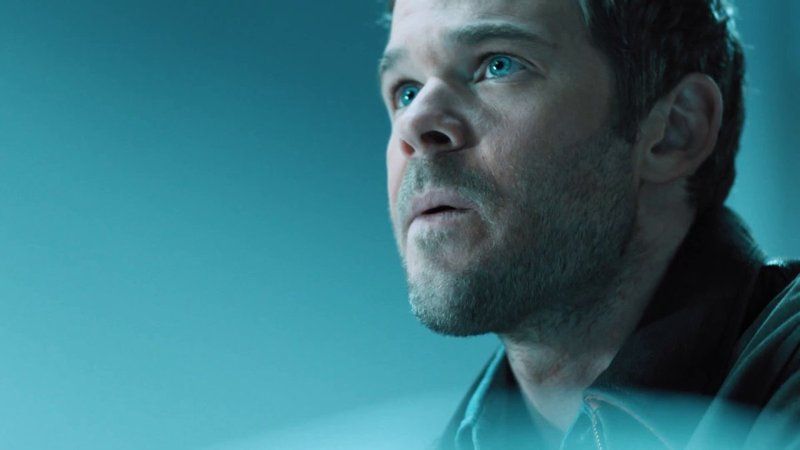 Quote

Remedy has addressed Quantum Break's less than auspicious launch on Windows. It was surprising that a company with history on PC should turn out a substandard port, but fixes are in progress.
Atari Responds to Negative RollerCoaster Tycoon Reaction, Pledges Continued Support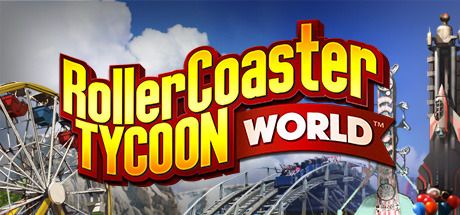 Quote

RollerCoaster Tycoon World, the first new entry in the series for PC in a decade, launched in late March through Steam Early Access behind a wave of negative feedback. Now, publisher Atari has responded, acknowledging the game's shortcomings and pledging to continue to support it in the future.
GameStop signs Ready At Dawn, Frozenbyte and more for new publishing label GameTrust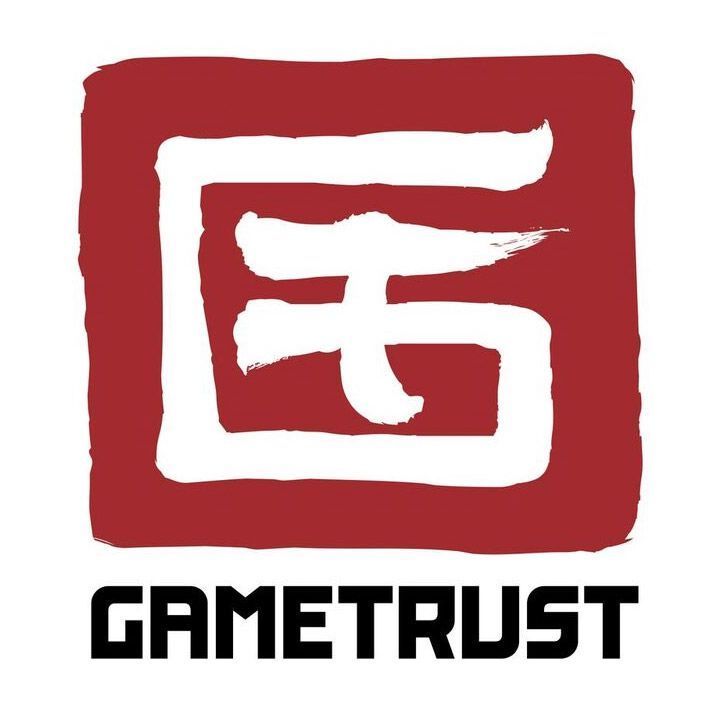 Quote

Retailer GameStop is expanding into new territory: video game publishing. And it's working with some well-known names — Insomniac Games, Ready At Dawn Studios, Frozenbyte and Tequila Works — to launch that effort through a new publishing label called GameTrust.
A thread about this was created here.
Diablo 3 lead designer leaves Blizzard for Obsidian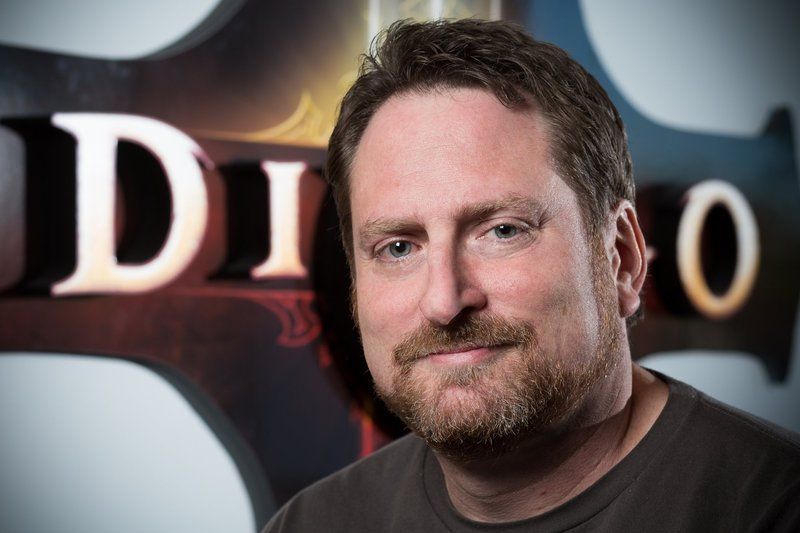 Quote

Leonard Boyarsky, one of the co-founders of Troika Games and recent lead designer on Diablo 3, has left Blizzard Entertainment, according to his Facebook page. He's now employed at Obsidian Entertainment, a move announced by both the company and Timothy Cain, another Troika Games founder.
THE GREAT GRAND THEFT AUTO LAWSUIT EXPLAINED
Quote

If you're looking to read a dark tale of deception, greed, betrayal and intimidation, then you should get stuck into Leslie Benzies' lawsuit against former partners Dan Houser and Sam Houser, the bosses of Grand Theft Auto house Rockstar Games.

His lurid allegations are like something out of Game of Thrones.
Ark Dev Settles Lawsuit for Reported $40 Million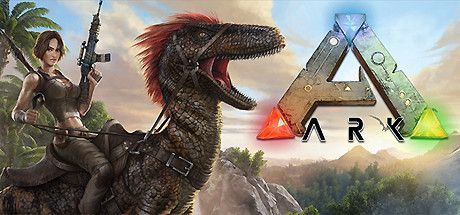 Quote

Studio Wildcard, the developer behind popular PC and console dinosaur game Ark: Survival Evolved, this week reached a settlement agreement with Dungeon Defenders developer Trendy Entertainment. The company accused Studio Wildcard and one of its staffers of improper behavior and more as part of a nasty case that dates back many months.
Veteran Finnish Game Developer Has Passed Away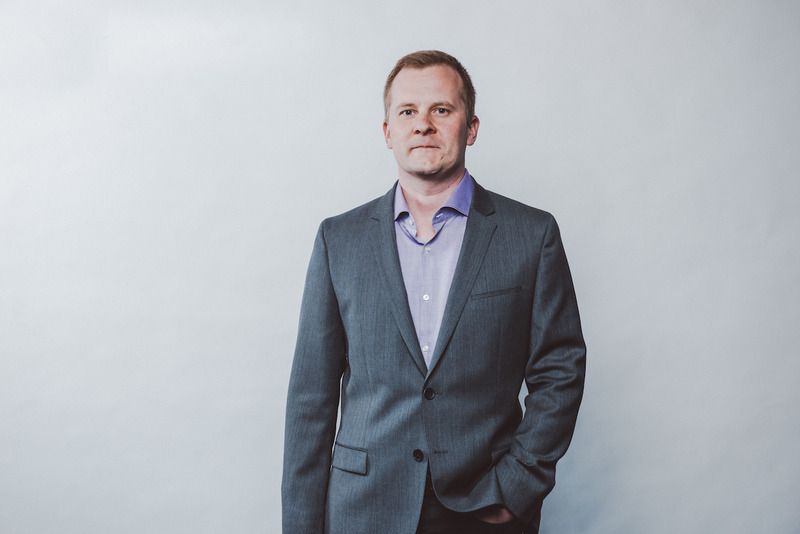 Quote

Antti Kallioinen passed away suddenly at the age of 42 on the 24th of February, 2016. At the time of his death, Antti was finalizing Alienation together with the rest of the crew as the Art Lead of the team. He started his long career as early as 1994, when he was the background graphics artist for one of the first Finnish internationally published games called Elfmania for Amiga 500 (Developer Terramarque, publisher Renegade). Antti also had a strong entrepreneurial drive as he co-founded three game companies in different locations around the world.
The Up-All-Night Stream Plays Star Ocean: Integrity and Faithlessness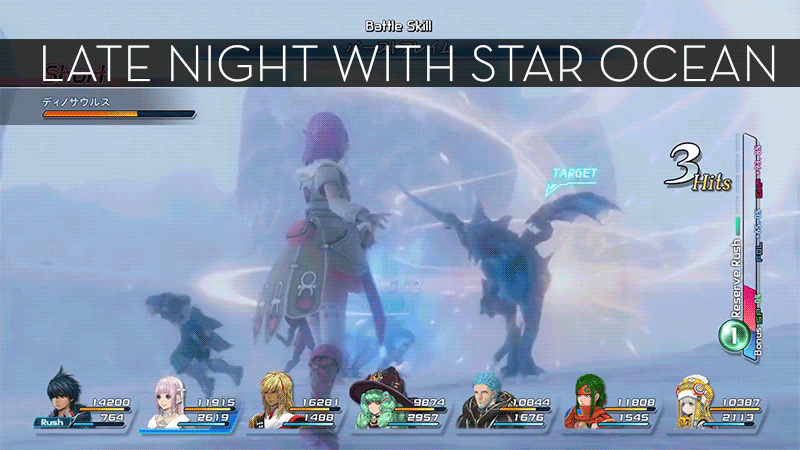 The new Star Ocean was streamed for over five hours and can be viewed by checking the link.
HTC Vive vs. Oculus Rift: The Virtual Reality Comparison We Had To Make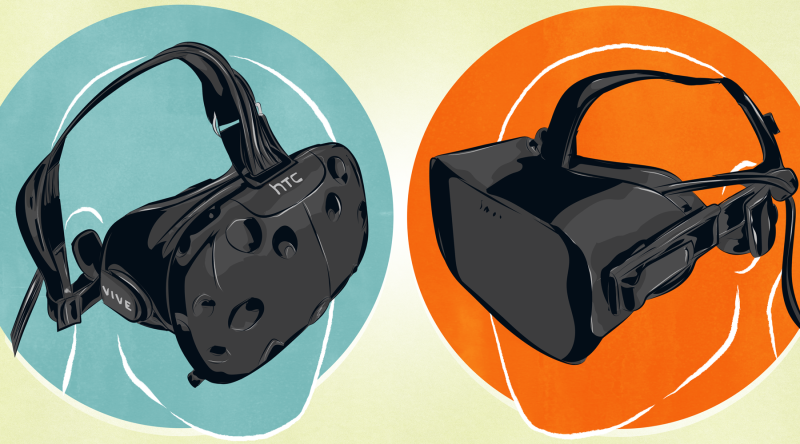 Quote

Given that these are two of the three big headsets due out this year (Sony's PlayStation VR comes out this fall), a lot of people have been comparing them. Given that I've got both of them up and running in my apartment, I figured I'd do the same.
Insomniac Games reveals The Unspoken, a game of VR magic battles
The article is pretty lengthy and not just a trailer so take a look if you think the trailer looks interesting.
Feral Rites explores the challenge of bringing open-world action to VR
Ubisoft threatens to "punish" The Division players who use a popular exploit
Quote

"Obviously it is against our Code of Conduct," community manager Natchai wrote on the game's official forum. "The team is looking into what can be done in terms of punishment for those who have exploited."
Maybe the team should look into fixing the game's exploits and not punishing people for finding glitches in a co-op activity.
Watch Nintendo Legend Miyamoto Reminisce About Pokemon's 20th Anniversary
Ambitious new Skyrim mod overhauls cities
Summer Games Done Quick announces dates and speedrun lineup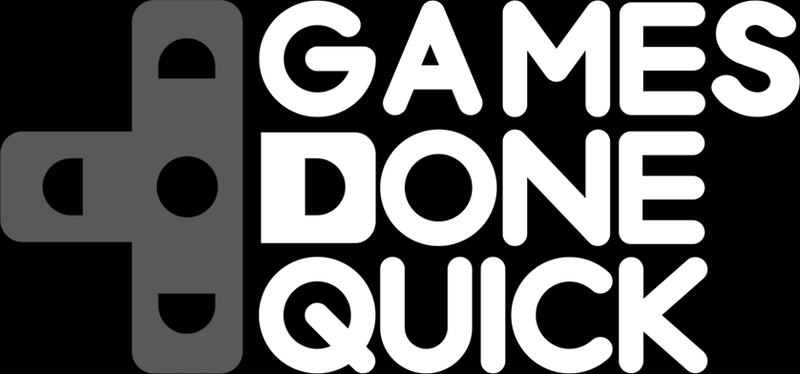 Quote

Summer Games Done Quick, the midyear edition of the semiannual Games Done Quick charity marathon, has announced its dates and speedrun lineup.

The event kicks off at noon CT on July 3 and runs until July 10. It will be held in Minneapolis. The event website has more information on the location and accommodations for those who want to attend in person.
In esports news
Wargaming to create a players union

Quote

Publisher Wargaming is planning to create a union of pro players, said the firm's head of European eSports Nicolas Passemard.

Speaking to eSports Pro at Wargaming.net's League Grand Finals, Passemard said: "We are thinking about creating a pro player union, so the players will be able receive assistance from us.
Speaking To the Heroes of the Dorm Winners About Their eSports Futures
Quote

April 10, 2016. In a small conference room quartered off from the bright purple lights of Seattle's KeyArena, the five members of Arizona State's Real Dream Team prepare for war. Austin "Shot" Lansert, Parpham "Pham" Emami, Michael Udall, Stefan "akaface" Anderson and Isaiah "Snickers" Rubin are students, but tonight they'll be the faces of eSports for an unprepared world.
Big Ten Network and Riot Games to Host BTN Invitational: A University League of Legends Event
Quote

BTN and Riot Games today announced the BTN Invitational: A University League of Legends Event where two of the best Big Ten schools battle head-to-head in the highly-competitive online game League of Legends, the most played PC video game in the world. Ohio State will face off against Michigan State in front of a live audience at the widely popular video game event Penny Arcade Expo (PAX East) taking place in Boston from April 22 to 24.
Team SoloMid In Another League Of Legends Final, But Won't Have Any More Help
Quote

The rule with Team SoloMid in 2016 is to expect the unexpected. With an all-star roster of proven greats, they shambled to a .500 record. Now they're the scariest team in the NA LCS playoffs. On Sunday, they face their great nemesis, CLG, in the final.

It's a remarkable turnaround for Team SoloMid. Their win over Cloud9 in the quarterfinals was an upset, but it was nothing compared to their stunning 3-0 sweep of the near-undefeated Immortals.
In crowdfunding news
Other content I found interesting this week
Sandstorms, Segregation, And Other Challenges Of Running A Women's Video Game Convention In Saudi Arabia
Quote

When people talk bustling gaming scenes, Saudi Arabia is not the first place that comes to mind. It does, however, have one, and it's growing slowly but surely, despite geographical hurdles and cultural stigma. GCON is the first ever women's video game convention in the country. Running it has been... difficult.Tasneem Salim is one of the convention's founders, and I first heard about her, her convention, and her efforts to raise visibility of Saudi Arabia's gaming scene as a result of her impassioned talk during GDC's #1reasontobe panel, this year focusing on video games around the world.

Tasneem Salim: I was studying computer science, and I was looking at potential careers, and game development seemed like something that I could do at the time. I can program, so I can surely make games. Also, it was just a matter of we really wanted to go to gaming conventions, and they were only available to men at the time, so we sort of said, "Why not start our own convention?" So we ended up doing that.
Quote

I'm being told stories in ways that I've never been told them before. These are tools, and they're tools that don't exist anywhere else, and it's my feeling that they are just too good not to use.
We Don't Talk About Kenny: Telltale's Walking Dead Season 2
This is an older video (December) from the guy above, but is a great look at the story and themes of The Walking Dead games.
How Early Computer Games Influenced Internet Culture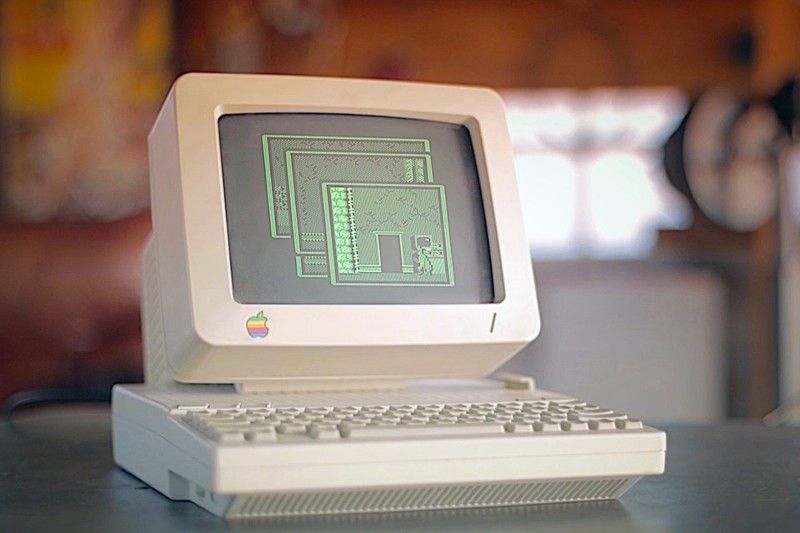 Quote

Sometimes it seems the Internet is, at its core, a tremendous nostalgia machine. You are, at any given moment, just a few clicks and keystrokes away from local television that aired 40 years ago, from discontinued toys, and from sounds you haven't heard in forever (or at all).

It seems fitting, if not outright magical, for example, that the immersive virtual worlds of my youth—computer games like Lemonade Stand (1979), The Oregon Trail (1979),  Choplifter (1982), Carmen Sandiego (1985), and Think Quick! (1987)—are all playable online.
Tim Schafer and Dave Grossman play "Day of the Tentacle"
Before they remastered Day of the Tentacle they replayed the game.
Super Mario Bros. World Record Beaten With Near-Perfect Run
Postmortem: Bringing Camouflaj's République to PlayStation 4
Quote

République's journey from Kickstarter dream to successful-but-imperiled mobile title has been well-documented on Gamasutra, but if you've been unclear about just what Camouflaj has been up to the last couple years, I wouldn't blame you—Camouflaj has taken the most wayward of paths to complete République, and it hasn't been easy.
The practical challenges of designing a political game about Africa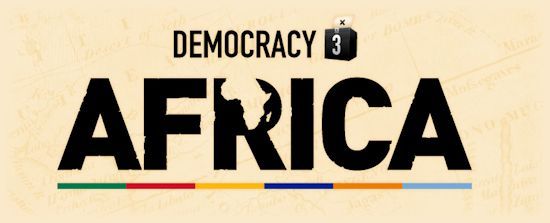 Quote

Producer Cliff Harris recently acknowledged that while he's keenly aware of this weakness, he didn't want to avoid tackling the project because he didn't (at the outset, at least) know much about the continent.

"Most people don't either. They only know about [Africa] from TV reports of either terrorism or drought. It's the setting nobody knows they want," he told Zam at GDC last month. "I didn't want to not do it out of fear, because that just reinforces yet another reason not to cover Africa."
The Story Arc Has Ended and Yet the Game Keeps Going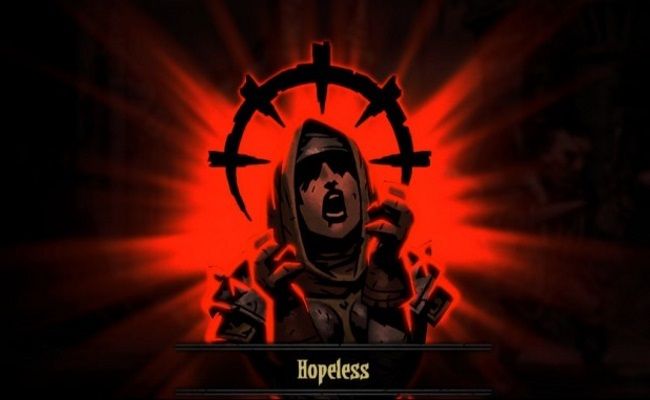 Quote

In most cases, we think of game stories as something that happen around the mechanics of a game or gives context to those mechanics. But around the end of the last decade, there was a movement by developers to systematize storytelling in games. Emergent storytelling was the term coined to describe when various mechanics in a game interact in such a way as to create unique stories in a game's play session. However, in practice, the attempts didn't create stories so much as they created anecdotes.
This is Your Brain on VR: A Look at The Psychology of Doing VR Right
Quote

This may sound obvious, but working on a project that is fun and interesting is important too. I would bet that most developers at the big studios wouldn't be making the game they're working on if they had the choice. This is why you see so many weird and wonderful projects being created by indies free of market-led direction. Though being on any project for long enough becomes wearing, so working in short development cycles is ideal. I think anywhere between three and 18 months is probably about right. Combine that with strong community engagement throughout development and a long tail post release and you're on to a winner. For a developer to see the reaction to their work is what it's all about. I remember working with a junior level designer at Ubisoft who was overjoyed when the focus testers were in and he was able to see someone first hand interacting with his ideas. It was like he'd just realised that was his reason for being.
The Division - Problematic Meaning in Mechanics - Extra Credits
Feat Unlocked: One Million Copies of Shovel Knight Sold!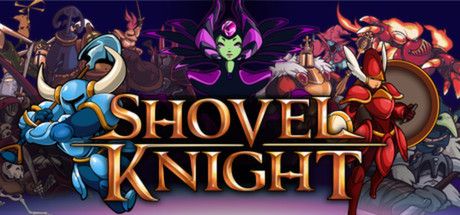 Quote

We hope to share a little bit of what we've learned over the past couple years of both making a game like Shovel Knight and maintaining it after release. As we've done in the past, below you'll find a breakdown of Shovel Knights sales. Hopefully players and developers alike can find something to learn from this info!
How League of Legends dev Riot is using science to create safer online spaces
Quote

In an attempt to better understand the online behavior of its players, Riot is putting its extensive resources to good use, and has established a research team, led by cognitive neuroscientist Jeffrey Lin, to learn more about the game's complex social systems.

Speaking to science journal, Nature, Lin praised Riot's transparency and willingness to learn. What's more, the company isn't squirreling its data away, but rather putting it into the hands of as many researchers and scientists as possible.

One of Lin's experiments was devised to see if Riot could make small changes to dispel player negativity, and found that small color coded in-game tips presented to players before matches could reduce negative attitudes, verbal abuse, and offensive language.
The National Videogame Museum - Gaming Historian
Quote

Gaming Historian takes you on a tour of the National Videogame Museum in Frisco, TX. Learn about the history of the museum, what's contained inside, and future plans!
Game Maker's Toolkit - How (and why) Spelunky makes its own levels
Guest Column: Constraint Breeds Creativity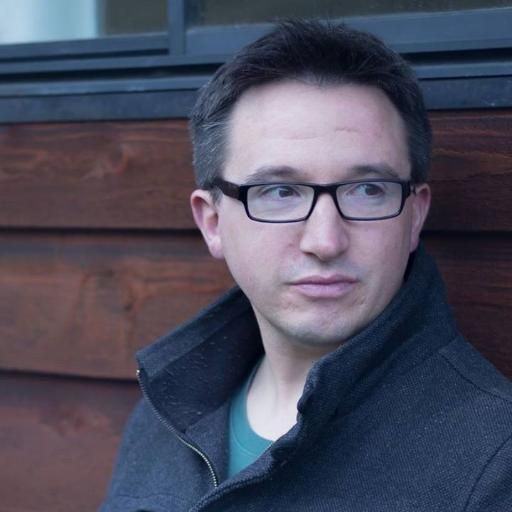 Quote

Guest contributor Jason Imms heads to Train Jam 2016 to find out why game developers thrive under certain restrictions.

The thing is, though, people are amazing at solving problems. It's a key component of our survival and evolution. Creativity flourishes under pressure, which means you can teach yourself to view your constraints as opportunities to make decisions and make things that stand not only despite adversity, but due to adversity.
Cities: Skyline City Destroyed By A Tidal Wave Of Shit
Flow - Minicrit
Quote

An examination of flow. What is it? How does it occur? Is it a worthwhile concept or something we should move beyond?
Final Fantasy VII's Legacy Gets Everything About Final Fantasy VII Wrong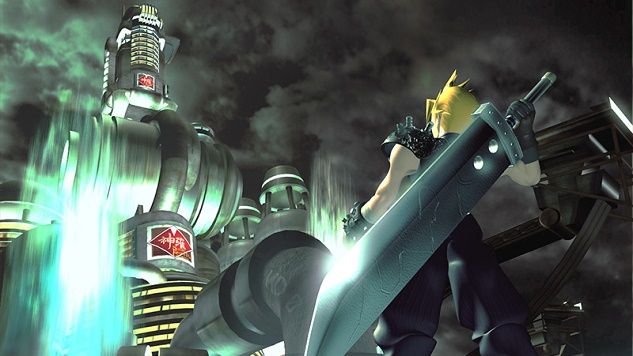 Quote

The Final Fantasy VII that came out in 1997 isn't the Final Fantasy VII that's remembered as so influential today. Today Final Fantasy VII is known for its brooding, stoic antihero, its dark themes of industrialization and the end of the world, its archetypical characters and its iconic, badass villain. This Final Fantasy VII is cited as helping to codify the "cool" tropes that preoccupy videogame pop culture, and this Final Fantasy VII is recalled constantly in countless Square Enix properties and spin-offs. However, the game referenced so frequently this way is not the videogame that released in 1997.

The genius of Final Fantasy VII is not that it somehow created the clichés that would dominate videogame culture in the years to follow, but that it engaged actively with the storytelling tropes of its time and turned them on their head. Final Fantasy VII is far from the triumph of traditional sci-fi-fantasy its post-release legacy and follow-ups apparently think it is; it is a subversion that deconstructs and comments meaningfully on how we think about heroism, masculinity and identity in videogame storytelling.
Here's Why the Dirty Harry Video Game Was Never Released
Rocket League: The Road From Cult Classic to Surprise Success
Grim Dawn is a model of how to do 'spiritual successor' games right
Quote

Crate Entertainment's recently released Grim Dawn, an action-RPG in the style of Iron Lore's 2006 hit Titan Quest, began development in the hands of former Titan Quest developers. After a successful Kickstarter campaign and Early Access period, the 1.0 version of Grim Dawn garnered solid reviews and over 400,000 sales. (According to Steamspy.)
That Time Nintendo Canceled The Nearly Finished Star Fox 2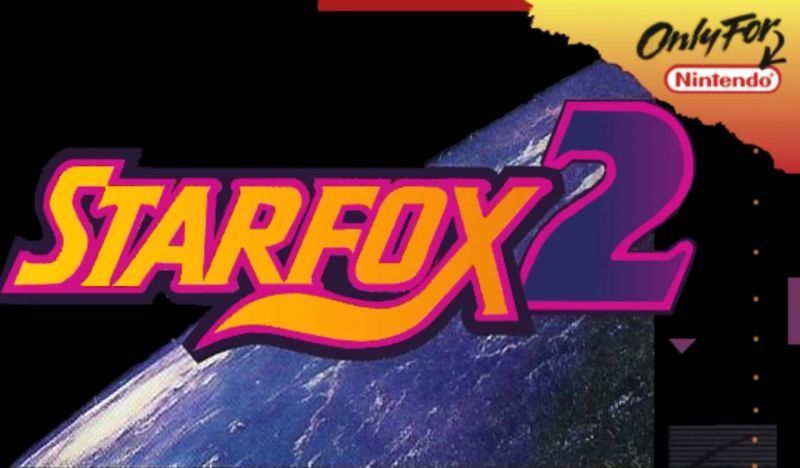 Quote

It's never been strange for Nintendo to delay a game until they're happy, but Star Fox 2 was a rare moment it canceled a game that was almost done.
Platinum Games Action Without Borders
Quote

How does Platinum Games build their internationally acclaimed action games? This 2016 talk from Platinum Games' Atsushi Inaba explains the design and action principles that allow the studio to see success both with their original IP and IP from other franchises.
---