This week in the news; a look at the past 30 years of making games, best of April Fools, Final Fantasy 15, layoffs at The Escapist, Nintendo fires employee after she received months of harassment then makes themselves look worse, the struggle to bring back Baldur's Gate after 17 years, a look at bizarre and potentially dangerous video game ad campaigns, God of War 4 using Norse mythology, Matt Lees discusses future need for legislation for how video games collect and use data on human behavior, crafting a legendary ending for Uncharted 4, voice acting panel with Jennifer Hale, Adam Harrington, Sarah Elmaleh, and Brian Sommer, 80 Days/Sorcery studio talks about why they made their scripting engine open source, the blind gamer with a Killer Instinct, and more.
Final Fantasy XV
Check Out the Final Fantasy 15 Deluxe and Collector's Editions
Final Fantasy 15 Director Talks Demo Frame Rate, Resolution, DLC, More
Hands-On With Final Fantasy 15's New Demo
Final Fantasy 15 Mobile Tie-in Game Justice Monsters Five Coming Soon
Final Fantasy 15 Gets It Own Full-Length Feature Film
Final Fantasy 15 Anime Launches Today
Final Fantasy 15 Director Clarifies 10 Million Sales Comments
Final Fantasy 15 looks like a game that has not thrown out one single plot, theme, or gameplay idea during its entire 10 year development, and it's kind of awesome. After FFXIII it is nice to see a party that seems to act like humans and who don't seem to hate each other.
A thread about this was created here

Quote

The Escapist parent company Defy Media is shutting down the website's main office in Durham, North Carolina, according to senior vice president of games Alexander Macris. In conjunction with the closure, Defy has also laid off a number of employees from the site.
This comes shortly after Game Trailer's shutdown, a site which Defy Media was also the parent company of. Since the site has long lost their talent and both they and Gameranx started to pay a guy who used to stalk and harass Dodger (PressHeartToContinue) and other Polaris people, according to both her and TotalBiscuit (and their screenshots), and who then went on to stalk and pry into the private lives of other people, the sooner this site dies the better.
Phil Spencer explains why Halo 5 probably won't come to PC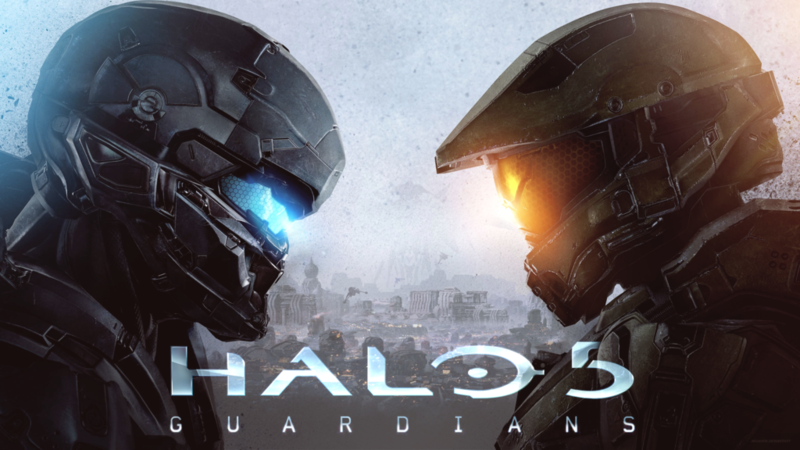 Quote

That's all well and good, but where's Halo 5? Spencer returned to his Frankengame analogy, explaining that Halo 5 was designed from the beginning to release for consoles. On the other hand, Halo Wars 2 was developed with both Xbox and PC in mind, and Spencer cited that as a reason for its success on both platforms. "In terms of Halo FPS on PC, I think there's a ton of opportunity for us right now, but I don't want to get into a world where we're looking back, like at Halo 5. It doesn't mean there's nothing there that could ever end up on PC, but I'd much rather look forward with what our plans are."
Starting today, anyone can turn their Xbox One into a dev kit for free
Quote

Microsoft today made good on a nearly three-year-old promise, unlocking the ability for all retail Xbox One consoles to become development kits free of charge.

Xbox Dev Mode is available starting today as a preview and will be finalized as a full release this summer. The mode will allow anyone to build, test and experiment with Universal Windows Program (UWP) development. Converting a console to Dev Mode requires no special equipment or fees, though to fully access the abilities, a user will need to create a Dev Center account for $19.

"Now the Xbox isn't just for playing, but also for creating awesome content," said Chris Charla, director of ID@Xbox. "We're excited to open the Xbox One to everyone so anyone can get started developing."
Some thoughts from Campster (Errant Signal) on the feature.
Don't Expect Xbox One and a Half, Xbox Head Says
Quote

When asked about a potential Xbox 1.5 update, Spencer answered, "I'm not a big fan of Xbox One and a half. If we're going to move forward, I want to move forward in big numbers," Spencer clarified that he doesn't have any inside knowledge about PlayStation's plans or the rumors currently circulating, but he added, "For us, our box is doing well. It performs, it's reliable, the servers are doing well. If we're going to go forward with anything, like I said, I want it to be a really substantial change for people--an upgrade."
Remedy listens to YouTubers, makes Quantum Break's licensed jams optional
Quote

Finnish developer Remedy Entertainment will make the licensed music in its upcoming game Quantum Break optional, to make it easier for people to post videos or streams of themselves playing the game on services like YouTube without running afoul of automated coypright protection schemes.
A Remedy for Clichés: Sam Lake on Quantum Break
Quote

While many game studios have their own particular internally developed tools and processes that feed into a cycle of narrative and technical development, Remedy's unique process has tended toward producing things that are further from the mainstream in both narrative tone and mechanical innovation. Whether you love them or hate them, it is undeniable that there is something very particular about Max Payne, Alan Wake and the unique studio voice that produced those games.
Uncharted 4 "Raises the Bar," Quantum Break Dev Says

Quote

Lots of new footage and impressions for Naughty Dog's Uncharted 4: A Thief's End came online today, and one developer that's spoken out to praise the PlayStation 4 game is Quantum Break studio Remedy Entertainment. Marketing director Thomas Puha started things off with a tweet directed at Arne Meyer of Naughty Dog in which he explains the team at Remedy has been "stunned" by A Thief's End.
Uncharted 4 Interview: Naughty Dog on Crafting a Legendary Ending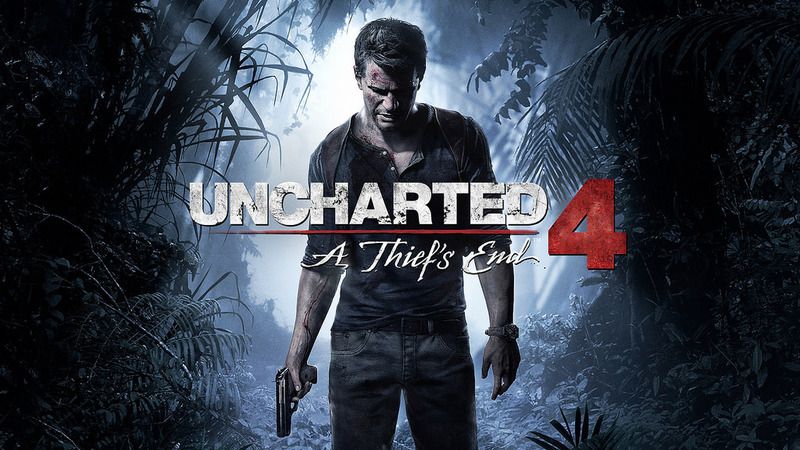 Quote

Naughty Dog has repeatedly said Uncharted 4: A Thief's End is the final chapter in the story of Nathan Drake. It's a bold and brave statement that places an immense weight of expectation on the game and its developer. The task is even more daunting when you consider it's also the follow-up to The Last of Us, a game that was heralded as a remarkable leap in storytelling.

The magnitude of the task would cripple most, but there isn't a hint of nervousness in Naughty Dog's developers. They speak about the game with an assuring confidence. Their vision for putting a full stop on the tale of a bonafide gaming icon is clear and defined. It leverages important learnings from The Last of Us, hoping to create a deeper connection to characters, while also introducing an interesting new layer of stealth to the series' tried and true gameplay.

At recent Uncharted 4 hands-on events in London and LA, GameSpot spoke to creative director Neil Druckmann, writer Josh Scherr, and lead designer Ricky Cambier to discuss the game.
Uncharted 4's Ending Will Be Divisive
Quote

"I'm excited. Indifference would be the worst thing. I would rather have people hate it than be indifferent to it. We'll see how they react."
Uncharted 4 Lead Designer Has No Doubt that Naughty Dog's Next Game Will "Get Even More" Out of PS4
Quote

"There are definitely areas that I can see that we will be able to do better things already, after this. You know, we have some really smart programmers at Naughty Dog, and I'm always pretty surprised of what they can do.
Mass Effect Andromeda plot slips out in a survey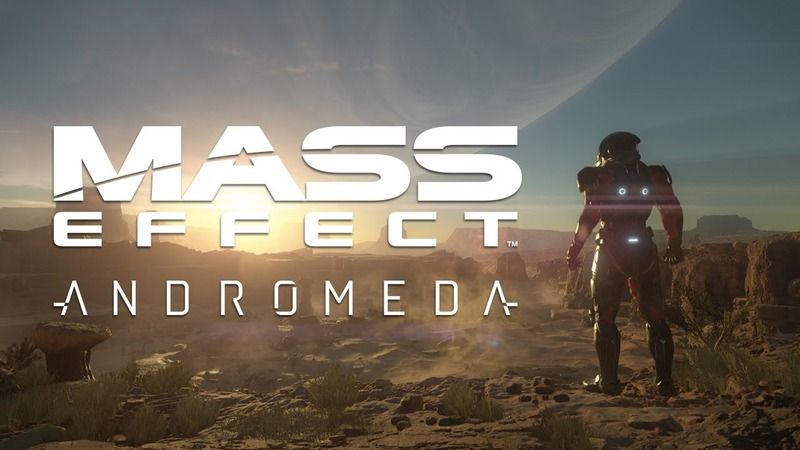 Quote

"Mass Effect: Andromeda takes players to the Andromeda galaxy, far beyond the Milky Way, where players will lead the fight for a new home in hostile territory—where WE are the aliens—opposed by a deadly indigenous race bent on stopping us.

"Experience the freedom to traverse and explore a planet-dense but seamless open-world galaxy, rich with discovery. Play as the leader of a squad of military-trained explorers in an intense third-person shooter, with deep progression and customization systems.
That makes you sound like the villains, but I doubt they would do something that interesting.
Mass Effect: Andromeda Gameplay Footage Emerges, Shows Jetpack Feature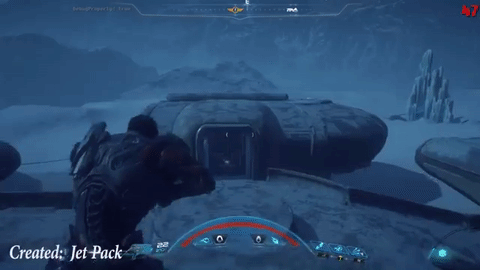 Quote

NeoGAF user Taker34 says they obtained the footage--see it here--from a "certain developer who is currently working on Andromeda."

Gaming super sleuth shinobi602 adds that the footage is from 2014. "It doesn't look like this now," they said
Nintendo Employee 'Terminated' After Smear Campaign Over Censorship, Company Denies Harassment Was Factor
Quote

Rapp had been a target at least since last fall, receiving so much online venom that she published a round-up of some of the worst of it. People had been calling her "cancerous" and a "feminazi face piercings bitch." They dug through her online wish-lists to shame her, seeking anything to ruin her rep. That continued as Rapp remained on the bad end of cannon shots in gaming's culture war. She was labelled a social justice warrior and blamed for what appeared to be Nintendo's efforts to tone down sexualized elements in Western versions of games Nintendo had already published in Japan.

For years, Rapp had worked within Nintendo's Treehouse division, which directly translated the company's Japanese games, but she didn't work in translation or localization. She was part of marketing. That didn't spare her.

Rapp regularly discussed her harassment on Twitter and seemed to be managing her way through it, but, when Fire Emblem Fates was released in February with a flirtatious face-touching mini-game removed, things took another turn. Someone found a 2011 college essay of hers, in which Rapp explored Japan's relationship with child porn laws and, ironically, seemed to fall more in line with a Japanese cultural viewpoint about the sexualization of teens. It was a complicated, messy essay that often argued for Japan to keep its cultural values intact—the very thing many of her harassers were supposedly arguing for—but was spun by some as defending pedophilia.

A commenter on the Neo Nazi and white supremacist website The Daily Stormer, for example, published an extensive list of contact information for different Nintendo executives, encouraging people to report Rapp and ask for her firing.

But we do know this: Nintendo was publicly silent while one of their employees was harassed and smeared online over something she did not do. That's a fact. It's not in dispute. Nintendo watched Rapp become the center of a witch hunt and did nothing publicly to defend her. Despite my requests for comment, the company said nothing. As it turns out, maybe that silence said everything.
Jim Sterling wrote about Nintendo's Corporate Culture in response.
Quote

I've read some of the things written about Rapp over the past few months and they range from the maddeningly nonsensical to the downright vile. She's been criticized not just for decisions made by people who aren't her, but for her views on feminism, her polyamorous relationship, and of course her looks. Even the fact she has a nose ring has been a point of contention, such is the world we live in.

Desperate for dirt to legitimize a hate campaign already in full swing, Third Party Individuals found a college paper Rapp wrote in 2011 that they've been claiming proves she's a pedophile (it actually argued for things about Japanese culture that her haters want to preserve). White supremacy fansite The Daily Stormer called Rapp the end result of "the impact of Jews and feminism on our society." Petitions were erected to get her fired for a number of reasons.

Anyway, Nintendo itself claims the firing had nothing to do with the harassment of Rapp or pressure from Third Party Individuals, instead claiming she was working another job that did not fall in line with the company's "corporate culture." Whether or not this reasoning is legitimate is up to you, though a lot of people have called bullshit on it.

This isn't about that, though. Whether or not Alison was fired due to external pressure or working another job isn't the part that I find disappointing. Not so much as the fact Nintendo never had their employee's back during months of vicious behavior aimed squarely at her.

"Those celebrating her firing should be seeing this as a continuation of the thing they hate, not the end of it."
Nintendo has been aware of her harassment over decisions she had nothing to do with and has only referred to threats, slander, and private information being shared by neo nazi websites as being "criticism".
Gamers Flood Baldur's Gate Expansion with Negative Reviews After It Introduces a Transgender Character
Quote

It's odd that in a fantasy game featuring giant ogres and dragons, the appearance of a transgender character is where so many draw the line in terms of realism. While complaining about the game's writing is one thing, this clear attempt to damage its success as a result of it including a transgender NPC is very disappointing and, considering it is being staged by a group that supposedly champions developers' artistic freedom, quite ironic.
The same people and reactionary websites will complain about censoring a developer's vision due to them having their game localized, complain about censoring a developers vision with Overwatch because the developer agreed with feedback, and when a developer puts in exactly what they want, with no feedback, then they should never have been allowed to work on a game because what they wanted wasn't what angry reactionaries wanted. There have been a lot of reviews by people who have never played the game given their time indicator or likely ones who have never even played a Baldur's Gate game based on some complaints, people using out of context examples of writing that make perfect sense in context, people who don't know that Beamdog was founded by one of the founders of Bioware and their former lead programmer saying they have no experience with these kind of games, people who don't know how D&D spells work (I never understood why so many people like to pretend that they know D&D rules), and obviously people that don't want transgender or gay people in their games (possibly finishing it with a line about bugs so they don't sound too hateful). Because this isn't something many larger sites will review these assholes will make finding reliable information about the game more difficult as reviews and google searches are now filled with spam, youtubers making hot take videos where they go out of the way to show that they don't know what they are talking about (and some admit they haven't played the game), and sites dedicated to catering to toxic demographics. Before the reactionaries arrived there were complaints of a lot of bugs, some that required the game to be reset, mod incompatibility, the usual poor path finding common for the engine, and the multiplayer not working, as well as the more mixed reception to UI changes (a lot are really nice and helpful changes but the game just doesn't look right). If you are interested in the game here are reviews by people who actually played it and hopefully more detailed in depth reviews will follow soon, positive or negative, to balance out the spam.
It might be an amusing forum game to find one NPC in random games, screenshot a line of dialogue, and then review the game as a 0 or a 10 based on whatever insane reaction you can create from it.
Opinion: The Siege of Dragonspear drama and the video game community
Katherine Cross has written about this
Quote

That's, at heart, what all this is about. The concerns of that young trans woman on the Steam forums notwithstanding, much of this outrage is really just about the same old same old: a particularly complaintive and possessive sect of gaming being confronted with something that makes them uncomfortable. I've literally posted the entirety of Mizhena's "offensive" dialogue in this column, and because of the 30-some-odd seconds it takes to go through it, we're on another merry-go-round of misery that is sending a clear, unsettling signal to both women and queer people in this industry.

But as to the very issue that Jinx was talking about, note that she described Mizhena's inclusion as "painting a target on our backs." A target requires someone to shoot at it. She was pleading to Amber Scott that she not provoke angry gamers into making a target of trans people--perhaps subconsciously she realises she has a better chance of reasoning with Scott than most of the other people in that forum who are gleefully appropriating her words and waving them about like a bloody shirt to prove their own tolerant bona fides (or--what is it the cool reactionary kids call it--"virtue signalling").

From my perspective, however, Mizhena was not a cheap progressive or tokenistic sop. I certainly advocate very strongly for the inclusion of more transgender characters with bigger roles than a 30 second cameo, but considering the limitations Scott was working with, she did a fine job with Mizhena. The discussion about her gender history emerges two queries deep into what begins with a discussion about her name, and explaining it in full requires some elaboration of her transition. Considering how weighty a name choice has been for me and just about every other trans person I know, that seemed entirely reasonable.

As to why she's telling all this to someone she just met, well, one could easily say the same about the dialogue of thousands of other NPCs that dot the history of RPGs. It can also be theorised that such a change is not as stigmatized in this world as it is in ours--the historic silence of Forgotten Realms on the subject is something that lends itself to a variety of interpretations, after all. This is contrary to the bemused challenges lobbed at me on Twitter, such as one GamerGater who demanded: "just out of curiosity please explain HOW a trans person became transitional in a medieval period game? no surgery exists yet."

Clearly they know next to nothing about Forgotten Realms.
Rocket League Basketball Is Coming Soon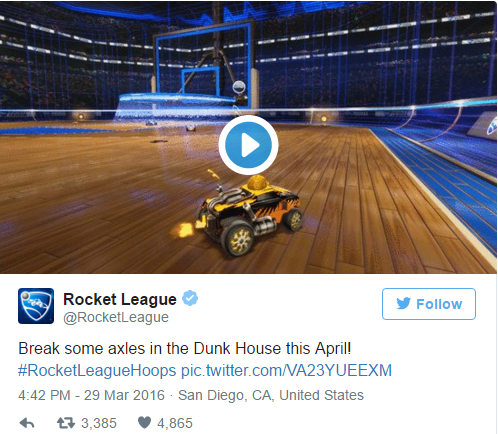 Quote

The Rocket League Twitter account announced that the basketball mode, Dunk House, will arrive in April.
Take an in-depth look at Total War: Warhammer's Vampire Counts
Guitar Hero Live developer hit with layoffs ahead of 'restructuring'

Quote

"Activision and FreeStyleGames leadership have been considering a range of future options for the studio, and have been consulting with staff to explore all alternatives," Activision said in a statement. "The collective team have now reached the end of a consultation exercise and the decision has been made to restructure FreeStyleGames to better align the studio resources with future business needs. We are working with the studio teams to explore options to rebalance staff within Activision Blizzard and its related organisations."
Sword Coast Legends Dev Shuts Down, But Xbox One and PS4 Versions Still Coming

Quote

Orlando-based independent developer n-Space, which most recently co-developed Dungeons & Dragons game Sword Coast Legends, has closed its doors after 21 years of operation. D&D publisher Wizards of the Coast confirmed the studio's closure in a statement to VentureBeat this week.
Players Feeling Abandoned After Strategy Game RUSE Removed From Steam
Quote

RUSE has actually been un-purchasable since December, but until now, nobody was quite sure why. For months, players scrambled for answers on the game's Steam discussion board and Eugen's forums. Even the game's developers were in the dark. "As far as we are concerned, I couldn't get any reason for what happened," a moderator for RUSE developer Eugen Systems wrote in December. "My boss even learned about it from me. And unfortunately, all the people I knew at Ubisoft back then are gone. The Ubi producer working with us for RUSE was Mathieu Girard, whom since then has created his own studio (Amplitude, creator of the Endless series)."
Gears of War 4 Dev Talks Beta, Split-Screen Confirmed
The Division's first raid detailed
Check the article for a little information on the update or watch the video.
The Division Getting New Weekly In-Game Challenge Series
The Dark Souls 3 speedrun world record is already under two hours
Escape From Tarkov combat footage is intense and Russian
Etrian Odyssey V 'Character Creation' trailer
Everybody's Gone To The Rapture PC Confirmed, Coming Soon
The immediate response to this was a man desperately trying to not understand how the world or game development works and serves as a reminder to why I include articles and videos about game development, culture, and history in the hopes of less people being this guy in the future.
Seraph Is A Platformer That Does The Shooting For You
Quote

As a rule, I've always focused on acrobatics over aiming. It's why I've somersaulted into quite so many lampposts. Applying my philosophy to gaming, yet another Guildford based team (when I grew up there it was just Colgate and Bullfrog) Dreadbit (Ironcast) have announced Seraph [official site] – a game in which the aiming is done for you, so you can focus on your angelic flips and spins.
Romance of the Three Kingdoms 13 is coming to Steam in English
Skullgirls 2nd Encore for PS Vita launches April 5
After four years, indie hit Starbound is finally heading toward full release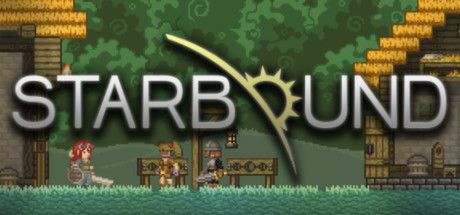 The game will be released soon after spending over two years in early access.
Kingdom Hearts Unchained χ comes to Android and iOS this week
Resident Evil 2 Remake 'progressing'; Resi 6 feedback being 'taken on board', says producer
Quote

The producer of the upcoming Resident Evil 2 remake has told VideoGamer.com that work on the project is "progressing", and that he hopes the game will "recapture the spirit" of the original PSOne release.
God of War 4 Based on Norse Mythology, Suggests Leaked Art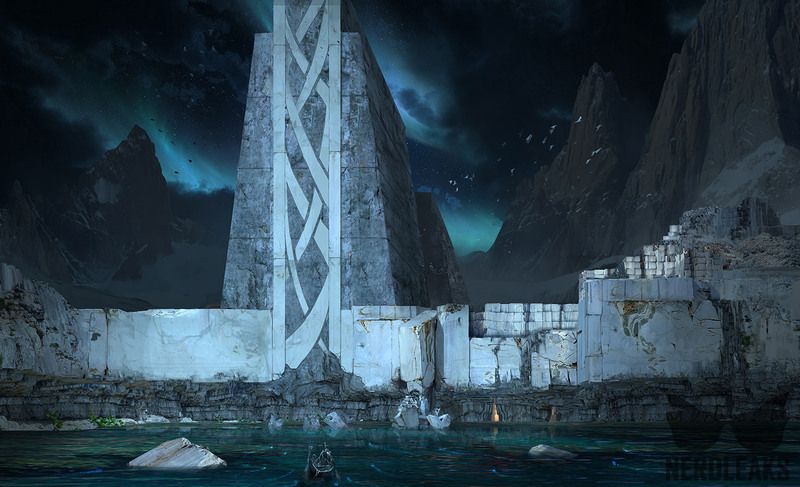 Quote

Although Sony is yet to officially announce or detail a new entry in the God of War series, rumours have surfaced suggesting God of War 4 may be based on Norse mythology, instead of Greek.
A thread about this was created here
Sonic the Hedgehog has a new boss, and a new direction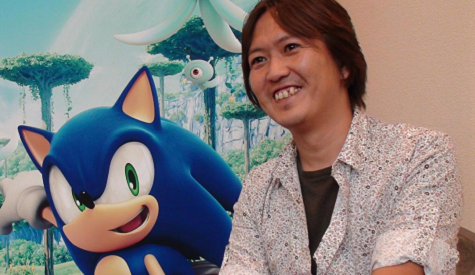 Quote

Today Sega of America announced that the Sonic the Hedgehog franchise, which celebrates its 25th anniversary this year, has a new chief brand officer: Ivo Gerscovich, who has a background in Hollywood-tinged game projects.

Interestingly, longtime Sonic the Hedgehog developer Takashi Iizuka is heading back to the U.S. to oversee development of new games in the franchise, after being sidelined during the most recent reboot of the IP, Sonic Boom.
Sega will publish all future Atlus games, finalizes acquisition

Quote

Sega has completed its acquisition of game publisher and developer Atlus, the company announced in a release. That means all future Atlus titles released in North America will be published by Sega of America, but that doesn't mean the Atlus brand is going away.
Ys VIII details Dogi, Barbaros, and the Lombardia passenger liner

Quote

Falcom has released new Ys VIII: Lacrimosa of Dana information and screenshots detailing new characters Dogi and Barbaros who were introduced earlier this week, as well as the Lombardia passenger liner where the game's story begins.
Far Cry Primal is getting a "Survivor Mode" and permadeath
Metal Gear Solid Online will get a new Survival mode next week
Quote

'Survival Mode', it doesn't involve chopping down trees, picking berries or anything like that: it's a six player free-for-all with the objective of getting a win-streak of five or more matches.
Unfortunately your access will be limited if you don't own the Cloaked In Silence DLC.
Endless Legend's Shifters expansion out on Thursday
Fallout 4's second add-on changes up settlement life next week
A thread about this was created here
There Are Some Super Shady Things in Oculus Rift's Terms of Service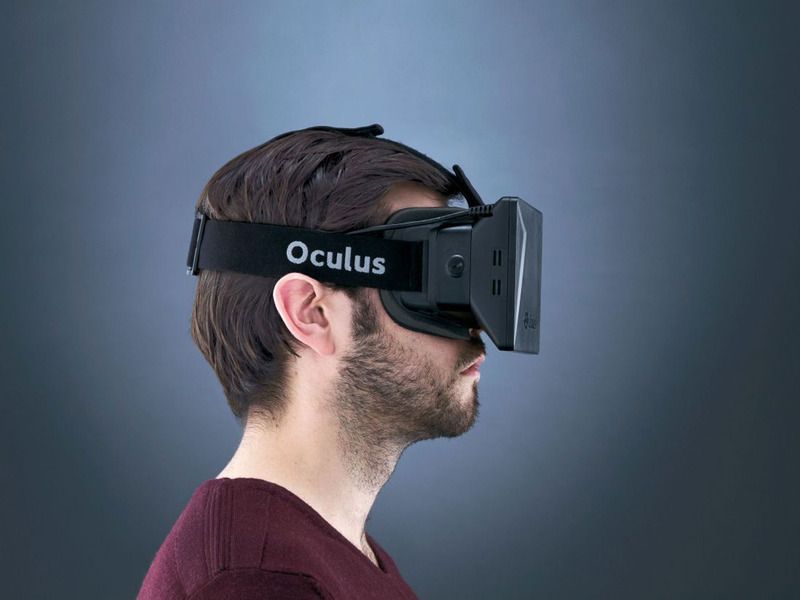 Quote

Quite a few of the items in the document are pretty typical in any sort of Terms of Service agreement. These include details like waiving your right to a juried trial and agreeing to go into arbitration instead. Oculus can also terminate your service for myriad reasons, and third parties can collect information on you. However, there are some even more devilish details in the Rift's full Terms of Service.
Oculus Will Cover Shipping Costs on All Rift Orders Through Today (today being 4-2)
Quote

Oculus sent out an email to Rift customers that said because of the delays it'll cover "shipping and handling costs for all orders placed through today." Oculus CEO Brendan Iribe confirmed the screenshot and replied on Reddit with the following comment:

"Correct. We apologize for not updating you earlier. The first few batches are going out slower than we estimated, so we're giving free shipping for all pre-orders, including international."
Nice gesture.
Nioh Launching 2016 on PS4, Demo Out This Month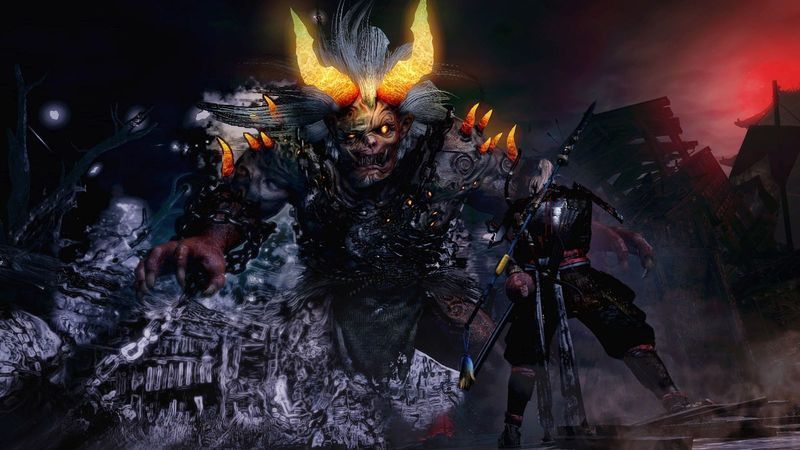 Quote

Anticipation and excitement… this is what we felt after our announcement of Nioh at PlayStation Experience. Now, we're back with even more exciting news — an Alpha Demo arriving this month! This is your chance to experience first-hand the deep and authentic samurai combat that's coming exclusively to PS4.
A video can be found in the article.
Vicarious Visions co-founders move on after 25 years
Quote

Karthik Bala and Guha Bala, the brothers who founded Vicarious Visions 25 years ago, have left the studio. Activision, which owns the developer, confirmed their departure to Polygon.

"Vicarious Visions started in 1991 as a high school kid's dream to make video games," Karthik Bala said in a statement.
In esports news
University of California, Irvine announces a League of Legends scholarship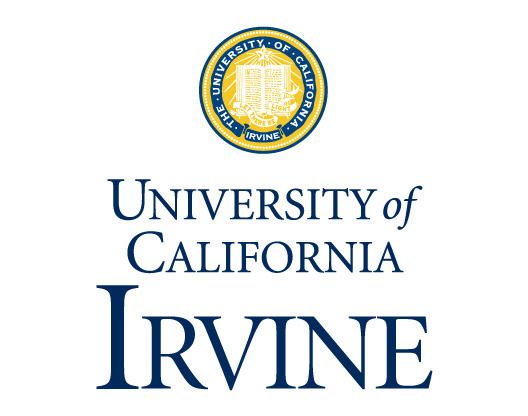 Quote

The University of California, Irvine announced today that it will become the first public university to launch a League of Legends esports scholarship program beginning in fall of 2016. Riot Games will be supporting the move by funding a new PC cafe on campus for all students to use. This cafe will be built in the model of Korean PC cafes and will offer a "premium League of Legends experience," though other games will be available as well.
The Loneliness of the Professional Gamer
A look at esports documentaries.
Quote

In the early days of StarCraft II, South Koreans rarely ventured beyond their border. Yet increasing competition in Korea, paired with the promise of tournaments abroad stocked with inferior players, meant that Korean pros quickly set their sights on world wide dominance. MLG Columbus was, officially, at least, the beachhead of the Korean invasion (née the Global StarCraft League – Major League Gaming Exchange Program) in North America. At the time, IdrA, then at the peak of his skill, was thought to be the only foreign player capable of halting its advance. The Foreigner picks up with a truncated version of this general story and follows IdrA as he works his way through the group stages of MLG Columbus and into the playoff bracket. Longtime fans of StarCraft II know what's coming: the dramatic climax of The Foreigner constitutes one of the most notorious moments in StarCraft II history. In a crucial match against Mun 'MMA' Seong Won, IdrA inexplicably quits a game he had all but won. Sutak perfectly captures the moment through a series of reaction shots: MMA giggles in his booth, shocked by his good fortune; the casters' jaws have, quite literally, dropped; the audience stares in silent disbelief, their illusion that foreigners would usurp their Korean overlords shattered. Then, Sutak turns the camera on IdrA himself, who simply stares into the screen with an expression of straight-faced inscrutability.

It's a challenging moment to depict, but Sutak handles it with grace. For Sutak, the episode is reminiscent of Alan Sillitoe's 1959 short story, 'The Loneliness of the Long Distance Runner,' in which the protagonist, an inmate in a juvenile detention facility, is offered the chance to shorten his sentence by winning a long distance foot race organized by the wardens. Though he easily outruns his opponents, he deliberately stops short of the finish line as a declaration of his independence. The parallels to IdrA's abdication in Columbus are obvious, but they raise a number of questions about the meaning of the abdications. Was IdrA's forfeiture a gesture of vanity or hubris in the extreme? Perhaps he misread the battle and genuinely believed that he had lost. Were IdrA's actions, like Smith's refusal to submit to his captors' contest, a kind of resistance to his commodification? Or maybe the pressure, that weight of Atlantean expectation that IdrA was asked to carry in Columbus, was too much to bear. In the delirious moments after IdrA quits, The Foreigner refuses to settle this ambiguity. A lesser director might have pestered IdrA for an explanation, but Sutak allows the viewer to draw their own conclusions about this curious vignette. As if to underscore this open-endedness, Sutak juxtaposes the credits over a close up of IdrA's emotionless expression.

It's a thoughtful close to a well-crafted film, which is in itself enough to secure The Foreigner the reputation of being the best StarCraft II documentary to date, even if the competition isn't very stiff. But 'good' isn't the same as 'important,' and The Foreigner is both. To think about why the film is important, it's not enough to ask simply what it means, but also what it does. So while we could and probably should debate the 'meaning' of IdrA's actions at MLG Columbus, and reflect on whether or not The Loneliness of the Long Distance Runner is a useful precedent for coming to terms with this loss, it's equally important for us to ask what effects The Foreigner has upon its subject, and upon its audiences.
The International 2016 tickets on sale April 7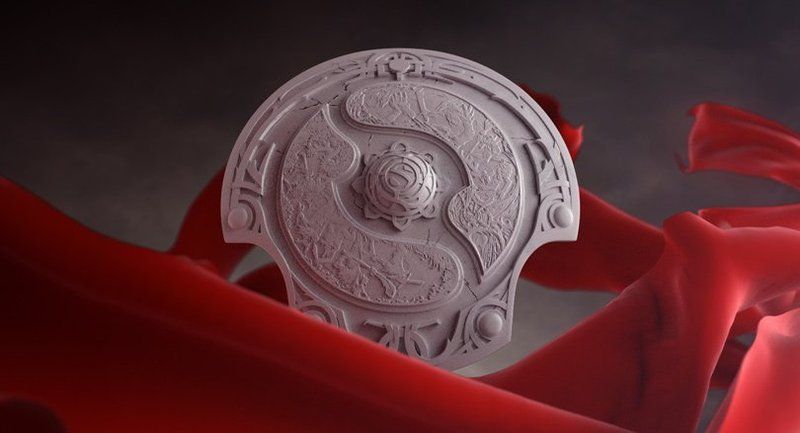 Quote

The biggest event in the Dota calendar looms once again. Tickets for The International 2016 will go on sale April 7 at 10am PT and 10pm PT (April 7 at 6PM BST and April 8 at 6AM BST) ahead of the main event at Seattle's KeyArena August 8-13.
The No-Scope Sniper Play That Killed Team Liquid's MLG Counter-Strike Major Momentum
Counter-Strike Pro Destroys Other Team Seconds After Hosts Question His Strategy
ESL adds Hitbox to its roster of eSports streaming partners
Quote

The ESL (Electronic Sports League) has cut a two-year deal with video game livestreaming platform Hitbox to stream ESL-organized events, starting with the Intel Extreme Masters tournament in Katowice, Poland last weekend.
In crowdfunding news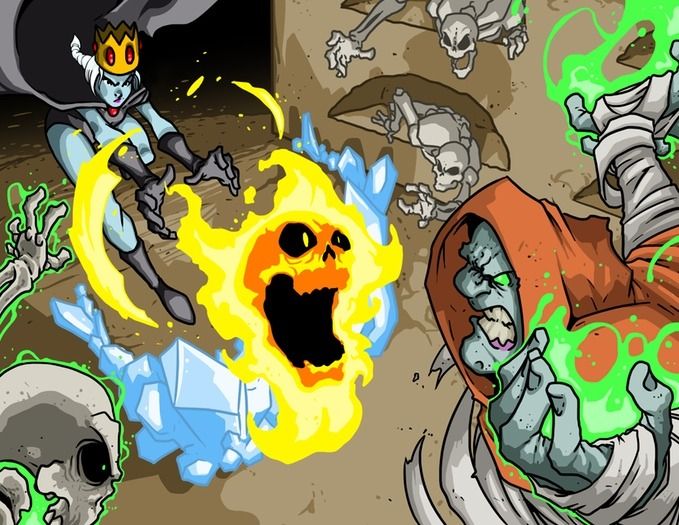 Quote

Multiplayer fantasy shoot 'em up RPG about a corgi dragonslayer, lizardman samurai, and a goodly lich who track down a stolen artifact!
A thread about this was created here
Other content I found interesting this week
Video: Game industry all-stars reflect on 30 years of making games
Manipulative Games - Will They Need Legislation?
How long until a videogame ad kills someone?
Quote

Videogame PR companies have a history of pulling bizarre promotional stunts. These ads are like games you don't know that you're playing-- and sometimes, they're really dangerous.

Then there are the really scary ones. In 2010 a man with bandaged hands walked into an entertainment area in Auckland, New Zealand, and pointed a gun at pub patrons. Customers dove behind tables and armed police responded to the scene.

The man was an actor promoting Splinter Cell: Conviction. Ubisoft hadn't approved the PR company's plan, but their brand took the damage -- and they were lucky that was all the damage that occurred. There were roughly twenty ways that stunt could've ended in bloodshed.
Emotion, manipulation and the future of game design
Quote

There was a time when culture writers of a certain age were convinced that the newfangled video game craze was turning youngsters into zombies, constantly toiling at an iron wheel wrought by evil designers. Games were mind-worms that infested the synapses of fools, rendering once curious minds into task-orientated drones.

Line up the colors.
Mow down the aliens.
Upgrade those stats.
Onwards, to the grassy, sunlit uplands of the high score table.

But the truth is more prosaic. We play games for the same reason we do anything with our personal leisure time. We're looking to feel something.

Still, the old fogeys were right about one thing. We are being manipulated.

In "How Games Move Us: Emotion By Design" Katherine Isbister investigates how game creators are figuring out different ways to spring actual feelings from the jaded corridors of our psyches.
The Struggle To Bring Back Baldur's Gate After 17 Years
Quote

"It was a big challenge because all of the Baldur's Gate original assets like the 3D models that make up these sprites, the 3D models for the levels in the original game, these archives were lost," explained Beamdog lead designer Phillip Daigle during a recent interview at an event in San Francisco. "There was a data tape in some guy's garage, and it flooded, and it was gone. There goes the history of Baldur's Gate. That's the case with a lot of classic games. There was a single archive, it was in some guy's basement and sorry, the disc rotted, and it's gone now."

The video game industry does a notoriously terrible job of preserving its history, so Beamdog had to start almost from scratch, reverse-engineering their own tools to remix and remaster games BioWare and Black Isle created many years ago. In some cases, it was a more... obtuse process than in others. Daigle showed me a crowded town square, a bustling city center writ large in dilapidated cobblestone. It looked nice, even by modern day graphical standards. Once upon a time, though, it was coffee.

"In the original Baldur's Gate," explained Daigle, "these cobble stone streets here, this was just a close up picture of coffee beans and they just repeated over and over again. In '98 you had a 15 inch CRT, so you're not going to notice or care probably. Nowadays when you've got an HD screen, you're like, 'Oh, those are coffee beans.' We had to render out new streets and then lay them into the original 2D art and then paint over it. It was this whole process."
A good example of why video game archivists are important, thankfully that's becoming more obvious over time and developers are hiring them now.
DEVELOPMENT OF PAPERS, PLEASE CREATOR'S NEXT GAME HITS ROUGH SEAS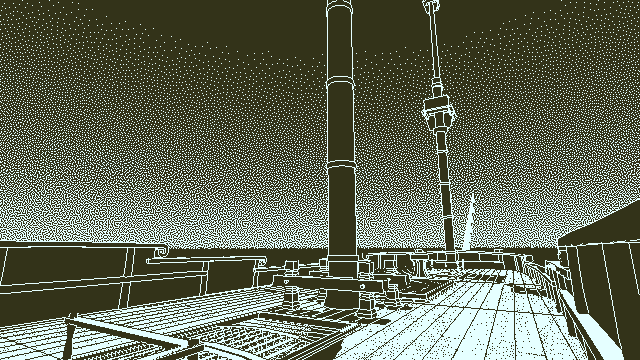 Quote

It's been a year and a half since Papers Please (2013) creator Lucas Pope first announced his nautical mystery game Return of the Obra Dinn, releasing a small demo of the game for players to try for free. Like many demos, it offered a vertical slice of the game's typical routine, helping to embody what the full game might eventually look like as a whole. However, while working on a new demo to show at this year's GDC, Pope found that his original vertical slice "did not scale up (at all) to making a full game." As such, he's taken to his devlog to give readers an honest, firsthand experience at some of the unexpected difficulties creators come across while making games.
Gameloft lays out all the reasons the Vivendi takeover is a bad idea
Quote

In a detailed new press release, Gameloft's board of directors has offered a scathing response to Vivendi's takeover bid, rejecting it outright -- pledging not to share their shares to the company, and explaining in detail why the deal would be bad for Gameloft.

Under French law, Vivendi was forced to make a formal bid for ownership of Gameloft after crossing a 30 percent stake in the company, after buying up its stock in recent months.

With statements like "the offer launched by Vivendi has no strategic interest for Gameloft" and "the Board of Directors unanimously considers that the offer is not in accordance with the interests of the Company, of its shareholders and of its employees," Gameloft's management has made its position on the deal clear.
War Is Beautiful In EVE Online
Empires of Eve was launched
Quote

A narrative history book from Andrew Groen that explores the politics, warfare, betrayal, and culture that has shaped the virtual universe of Eve Online.
Dwarf Fortress' creator on how he's 42% towards simulating existence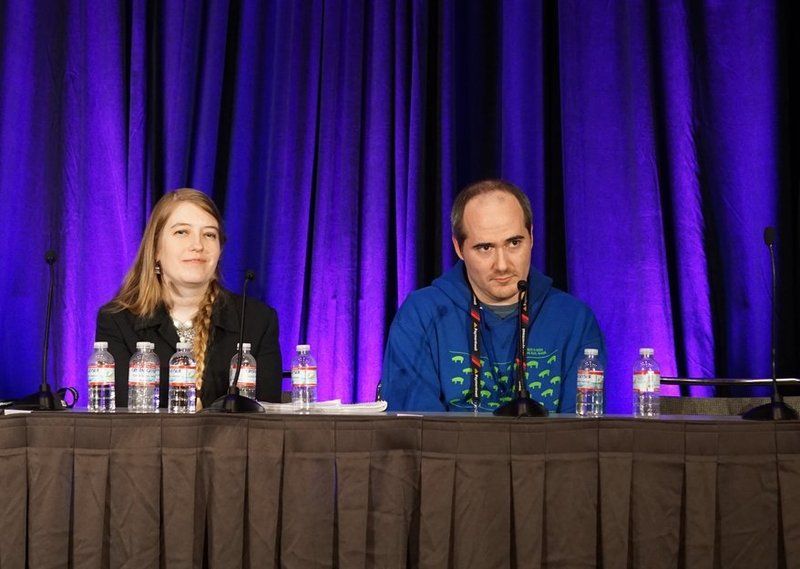 Quote

The work-in-progress creation generator is just another step towards version 1.0 of Dwarf Fortress for Tarn Adams, who has been designing and programming the game since 2006. The most recent release, .42.06, is very deliberately named, as I found out when I spoke to Adams for an hour a few days after his talk. The version number represents 42% completion towards a list of roughly 2,600 planned features or tasks for the final version. As he chips away at those tasks, Adams brings Dwarf Fortress ever closer to, essentially, simulating existence. Or, as Adams told me in our interview, the "narratively interesting" parts of existence.
Open sourcing 80 Days' narrative scripting language: ink
Studio behind 80 Days and Sorcery talks about why they made ink open source.
Quote

Large corporations like Google have demonstrated that making technology freely available can bring surprising benefits. (No, we're not going to start relying on advertising revenue!) Going open source can create a community around technology. Other developers may be tempted to support ink, bringing bug fixes and new features.

The larger an open source community grows, the stronger it becomes. A personal dream of mine is that one day we'll look at a writer's resumé and see ink as one of her core skills. Maybe, just maybe, ink could become an industry standard. It may never happen, but I can dream, right?

We've never managed to localise our games - there are too many words in Sorcery! and 80 Days, and individual translators would have to learn ink and be excellent creative writers themselves in order to produce a "true" translation. But what if translators came to a project already knowing ink? What if another developer builds a tool that can verify that a translation of a game has the same logical structure, despite differences in the words themselves?
Don't Starve Creating Community Around an Antisocial Game
Quote

In early 2011, Klei Entertainment started development on a new IP game called Don't Starve. Having worked successfully with traditional publishers for our previous console titles, we decided to experiment with a different approach. Through a rapid development process that was tightly bound to community building, Don't Starve went from a 16-hour game jam to a million-unit success. This 2014 talk from Klei's Kevin Forbes recounts the game's development, from its concept to eventual success, describing its unlikely rise, and sharing both learnings and data around community engagement.
 2014 talk just added to the GDC Youtube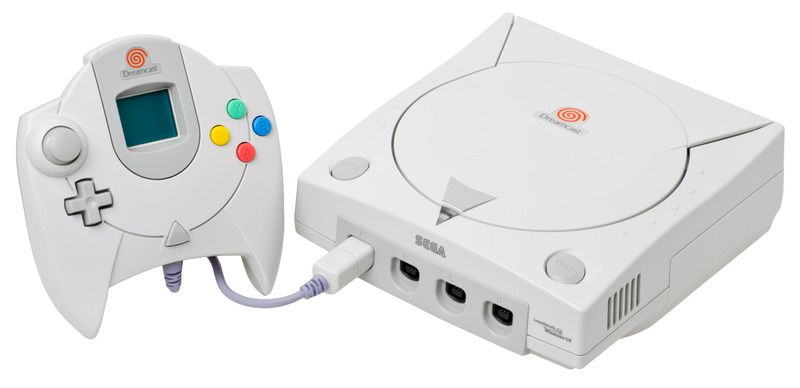 Quote

Fifteen years ago today, Sega officially pulled the plug on the Dreamcast and ceased production. Jake Kazdal remembers the moment Sega decided to exit the console business well - he was there.

Kazdal, who would go onto found 17-Bit (Skulls of the Shogun, Galak-Z), had been at Sega for roughly two years by January 2001. As a young developer, he had worked with Tetsuya Mizuguchi on experimental games like Space Channel 5. Then, one day, it was all over.
ENGARE, A VIDEOGAME ABOUT THE MATHEMATICAL BEAUTY OF ISLAMIC ART
Quote

Iranian game maker Mahdi Bahrami is the kind of person who answers a question with more questions. I don't think he can stop himself. "What will happen if I add a short line to one of the tiles in a mosque?" he asks me. "If we take into account the tiling rules of the mosque, what would the whole wall look like after we add the line? What if we change the rules? What would the mosque ceiling look like?" I don't know. But for Bahrami, that's entirely the point—his upcoming puzzle game Engare is about exploring this unknown space and finding the answer.
GXTalks: GX3 • Day 2 - Voice Acting 103: Featuring Jennifer Hale and Adam Harrington
Quote

Jennifer Hale (Mass Effect), Adam Harrington (The Wolf Among Us, Read Only Memories), Sarah Elmaleh (Gone Home, Galak-Z), and Brian Sommer (League of Legends, Hearthstone) give us an incredible introduction to the world of video game voice acting in a star-studded panel moderated by Toni Rocca.
Video was just added to their youtube account.
Meet the blind gamer with a Killer Instinct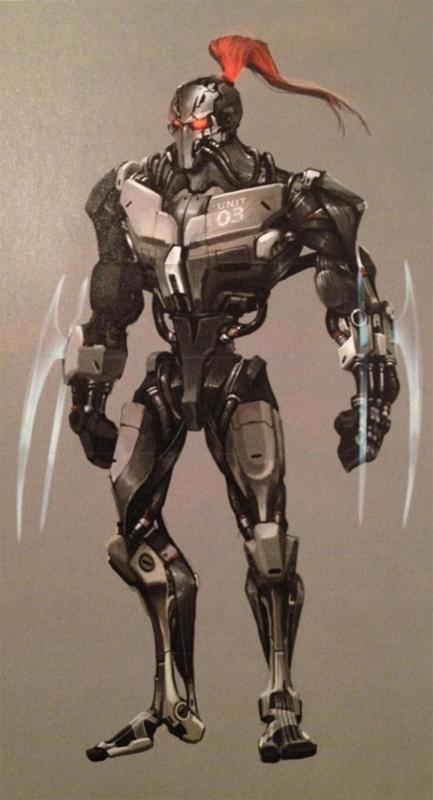 Quote

Killer Instinct is a fighting game that requires expert timing and split second reactions to succeed online. Oh and sight. You need to see what's going on on your screen to win. Right?

Wrong.

"Sightless Kombat" is a completely blind gamer who in January hit the "Killer" rank in the Xbox One - and now PC - fighting game. That means he battled his way to the top bracket of Killer Instinct's online ranked play without the benefit of sight. But how?
The article is an interview, a video he made talking about how he plays can be found here.
Let's Play: Far Cry Primal Ep.1: An "archaeological" exploration
Quote

Far Cry Primal has succeeded in generating a significant buzz in the archaeological community, owing mainly to the fact that it may be one of the first Triple A titles by a major developer set entirely in deep human prehistory. It is set in the year 10,000 BCE in the fictional post-Pleistocene landscape of Oros, and you step into the mammoth-leather footwear of Takkar as he tries to reunite his scattered tribe. While much older games such as UnReal World (which I have blogged about before here) permit players to immerse themselves in a prehistoric setting, this particular gaming niche has never before been addressed on such a scale. As Far Cry Primal is to date the best-selling game in its series, and will in many cases (especially for younger gamers) likely be among their first "hands-on" experiences with a representation of prehistory, I think it is hugely important that archaeologists engage with it and similar media in a direct manner.
Jessica Curry: A musical journey towards [Everybody's Gone to] "the Rapture"
Quote

In this article, I am going to "unpick" the extraordinary music of Jessica Curry: Christian music for video games by an atheist composer. My study will focus on her entire soundtrack output for video games, with emphasis on the vocal music for Everybody's Gone to the Rapture.

Jessica Curry wrote religious music for video games in all three categories described in the introduction: concert music (The Second Death of Caspar Helendale), inspired music (Amnesia: A Machine For Pigs) and sacred music (Everybody's Gone to the Rapture). A spiritual progression can be traced in her music, moving from concert- and inspired music to sacred music usable within devotional services. Curry's selections for lyrics also encompasses a broad overview of the Christian faith, including Latin texts (Catholic), Greek texts (Orthodox), and English texts (the King James Bible associated with the Protestant tradition). Avoiding "Halleluja", or "Gloria in excelsis Deo", Curry chose grave texts for her music like "Kyrie eleison" (Lord have mercy) and the Psalm 13 text "How long wilt thou forget me, O Lord". A superficial reading could describe Curry as "depressed", although a blogpost for The Chinese Room describes her personal turmoil
GDC '16: World-Changing Games: How "We Are Chicago" (and all other games) Shape Society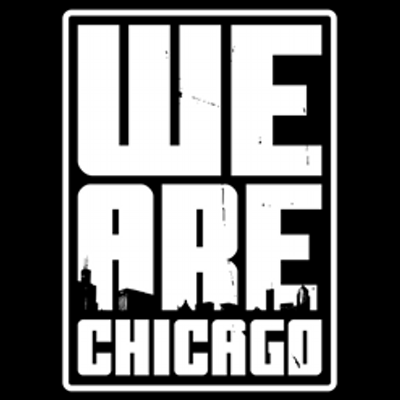 Quote

Mainstream media tends to take surface-level impressions of groups of people and use them to suit its needs. This theme dominated many of the panels and talks during GDC (particularly one about Muslim representation in gaming), and Block acknowledged the uphill battle a game like his has to fight. During his experience demoing at IndyPopCon, he met many people who actually came from Chicago's south side, and many of them talked about their dissatisfaction with Watch Dogs and Grand Theft Auto V, both games which tended to use black people as ignorant backdrops instead of fully-fleshed out characters. Watch Dogs felt especially painful because of its "near-future Chicago" setting; though many expected the game to somehow channel a piece of life in inner-city Chicago, the characters populating the streets felt hollow and cheap (though that's pretty representative of the game as a whole). One could argue that GTA V and Watch Dogs were never supposed to be "social change games," but that was exactly Block's point: regardless of whether a game tries to discuss social themes on purpose, the attitudes the game carries still affect the players.
Best of April Fools
The Witcher 3: Wild Hunt - Roach
SUPER TRUCK Out Now
Deus Ex: Mankind Divided - New Art Direction
Introducing ChocoGo by FINAL FANTASY XIV
"Arma" Eau De Combat - The New Fragrance for Players
ROCKET LEAGUE - Ragequit Bot
Conquer the moon with World of Tanks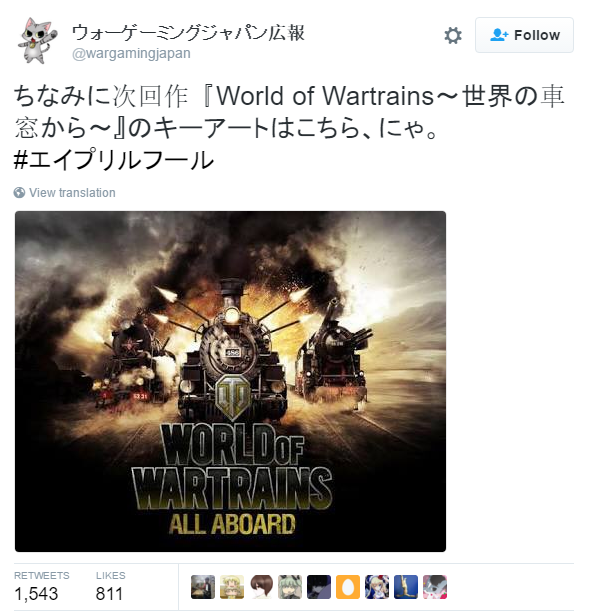 StarCraft II Balance Manager 2016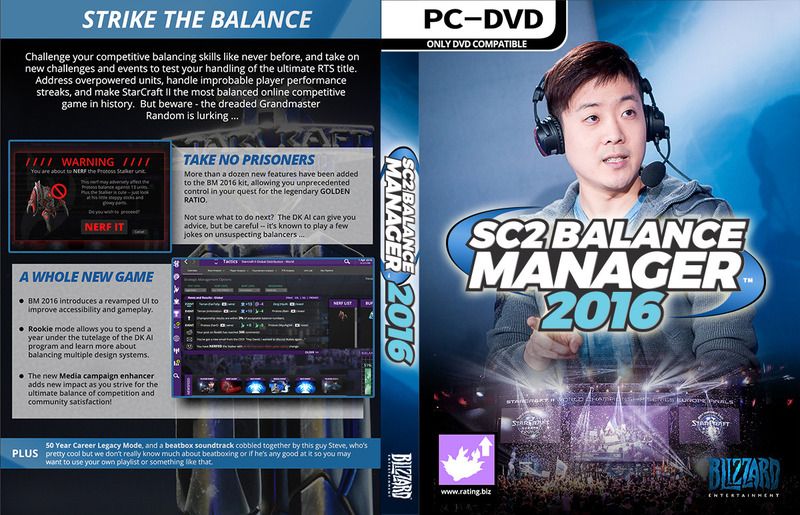 Edited by Legolas_Katarn
---